Bethereum is set to remove the taboo from betting once and for all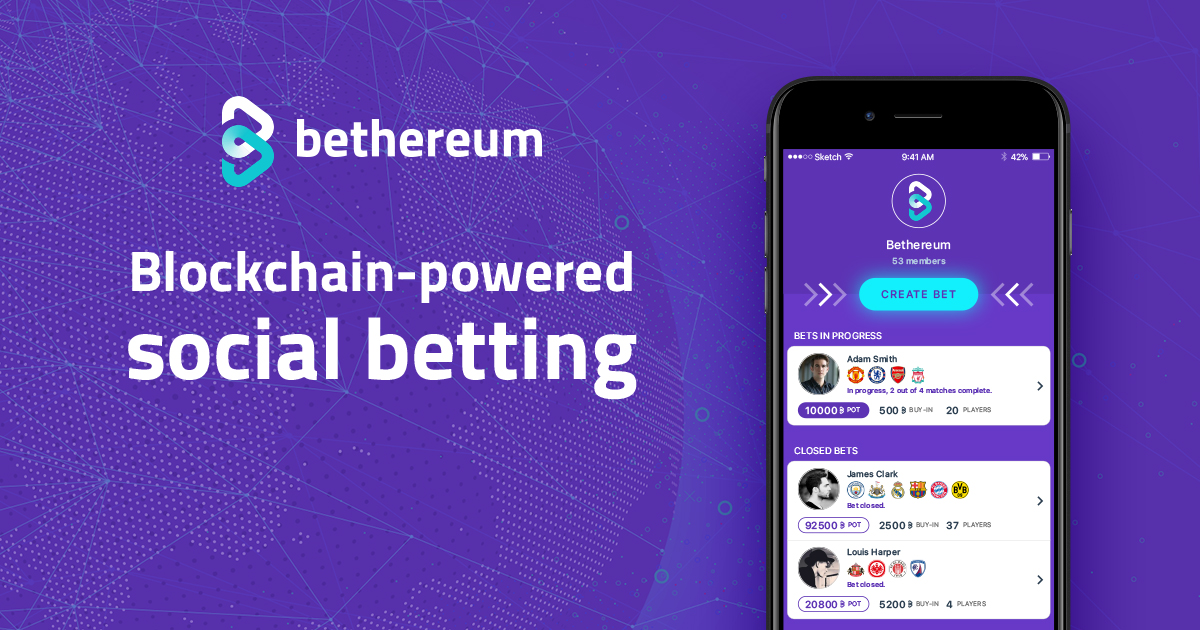 Reading Time:
2
minutes
Blockchain powered company Bethereum officially launches its gaming platform that is a decentralized betting table secured by smart contracts
Hong Kong — May 2018 – Bethereum, the company introducing a blockchain-based solution to social betting, is bringing legitimacy and transparency to the social betting process with its "house-less" peer-to-peer betting ecosystem. Bethereum cuts out the middleman and keeps the interactions purely between players, to promote a safe and transparent prediction platform. Bethereum recently sold out their pre-sale round, raising over $4 million."
What are some general themes that come to mind when you think of betting? For starters, in the long term the house always wins. The odds are rarely in your favor, but rather lie with the bookies. Transparency and trust is irrelevant. Returns are low and social involvement is lacking. Traditionally, betting and gaming have a taboo and "back-alley" connotation. But what if there was a space, free of judgement, with significantly more certainty, and maximum transparency? Bethereum offers an advanced framework combining Ethereum-based technology with powerful tools and applications to provide users with a fully decentralized alternative to traditional betting. Smart Contracts guarantee that participants will never be fooled, and that their money will be kept safe. This is done using oracles, which are trusted data feeds that send real world information directly into the smart contract to ensure that correct and necessary actions are taken. The platform additionally fosters a groundbreaking social and gamified environment to put the fun back into betting.
Bethereum successfully integrates innovative features, appealing design and community elements to offer an industry-first betting solution that users can wholeheartedly trust. The social community casts its net far and wide to reach people across the gaming world, from casual eSport lovers to high stake participants and all of the friendly competition in between. Bets are placed in user-created, public or private, groups while smart contracts protect funds and automatically distribute winnings based on bet conditions and outcomes.
"Bethereum is introducing a new reality to the world of betting where the house will never win, because the house no longer exists," CEO of Bethereum Giacomo Tognoni says. "The state of Colorado took a bold step with legislating an ancient social taboo and we're planning to do the same. Bethereum is removing the negative connotation associated with betting, by making it a completely transparent and secure process, transacted directly and safely between peers."
The Bether token will be available for purchase both in fiat and Ether, simplifying the process while simultaneously increasing the level of security. All platform transactions and the majority of ecosystem payments will be carried out in Bether. Bethereum will offer users the chance to securely participate in a wide range of games from eSports predictions, to casino games and casual bettings.
Download the Bethereum app on the App Store.
Join the conversation about Bethereum on Telegram.
About Bethereum:
Bethereum is a decentralized, blockchain-powered social betting platform, offering an innovative solution to the key challenges of conventional betting. Bets are made between peers as opposed to against a bookmaker. Built on Ethereum technology and the foundation of Smart Contracts, Bethereum introduces a host of innovative and social features, all executed in a completely secure and transparent environment. Bets on the platform are carried out via Ethereum-based token: Bether (BTHR).
SBTech enters South African market with Bet.co.za platform migration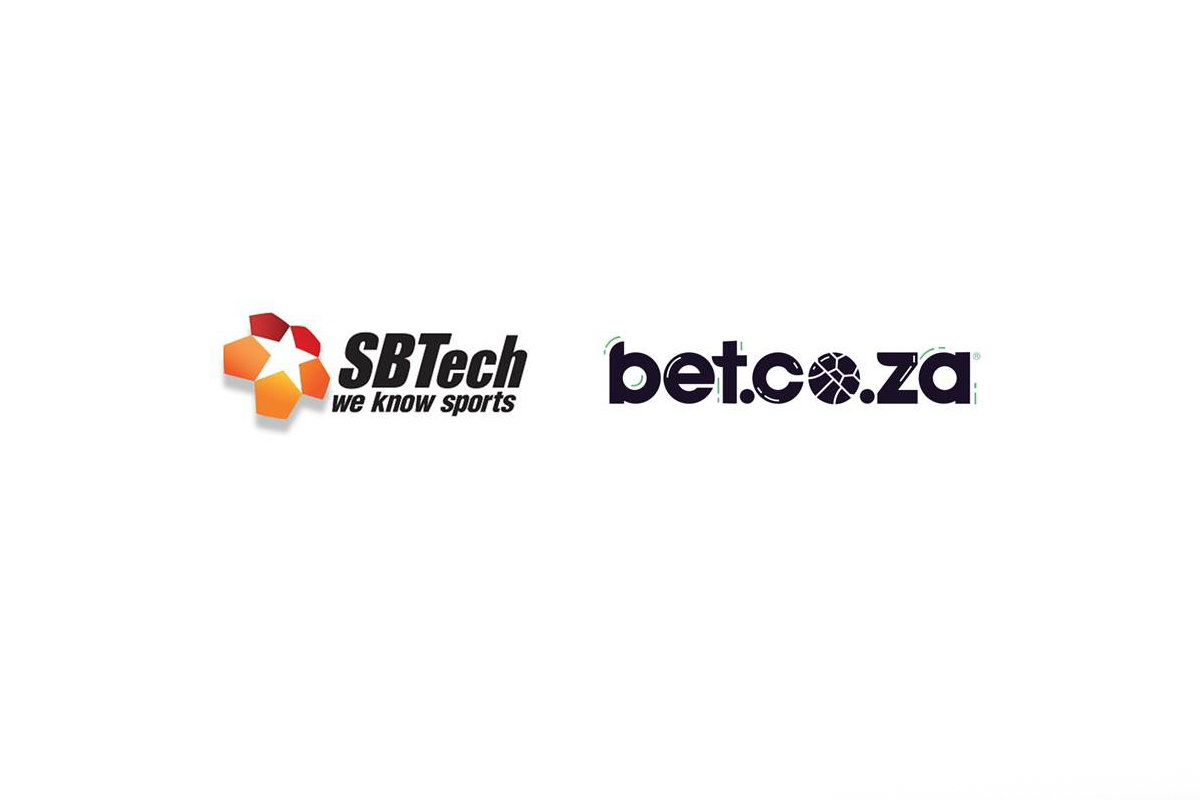 Reading Time:
< 1
minute
Leading South African operator migrates to SBTech's localised sportsbook and igaming platform
SBTech­, the leading technology supplier to the regulated iGaming sector, has made its first entry into South Africa, launching its full sportsbook and igaming platform with Bet.co.za, South Africa's premier online and mobile sports betting brand.
The new offer includes an innovative Lucky Numbers product and an integration with BetGames.TV, enabling players to bet on live lottery draws and live games, using bespoke, localised payment options.
The partnership also sees Bet.co.za take advantage of a tailored trading and risk management strategy localised for the South African market.
The partnership marks SBTech's entry into another regulated jurisdiction, continuing the firm's international development strategy.
Andrew Cochrane, Chief Development Officer, SBTech, said: "We are thrilled to enter another major regulated market with Bet.co.za, one of South Africa's premium gaming operators.
"A significant amount of collaborative work has taken place behind the scenes ahead of this migration and going live with Bet.co.za marks a key milestone in this ongoing partnership."
Scott Canny, CEO, Bet.co.za, said: "SBTech is renowned for its cutting-edge technology and by migrating to its platform we will be able to offer our customers an enhanced, elevated and fully customised experience unlike anything else available in the South African market."
"Our local marketing expertise and SBTech's product are a perfect match and Bet.co.za is now positioned to cement its place as the best online bookmaker in the country."
MGA Games and Latamwin to launch a content partnership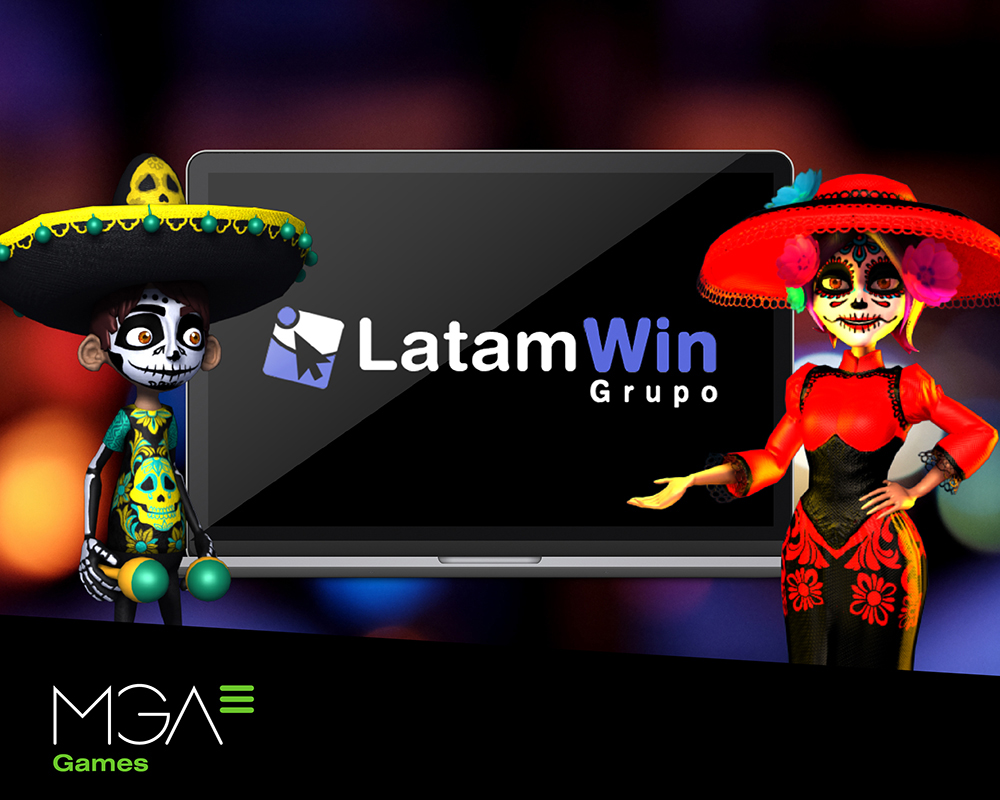 Reading Time:
2
minutes
MGA Games partners with LatamWin (Chile), thus expanding into the Latin American market.
MGA Games' slot games and video bingos shall soon be integrated in Andes Systems, LatamWin's biggest electronic service platform.
LatamWin's clients around the world will now be able to enjoy the best of MGA Games products thanks to a recently signed partnership between the two gaming companies. This covers all of MGA Games casino slot games —featuring their Hyperrealism Series— and all video bingo games, including newly released Calaca Party and classics such as Castle, Zeus or Mariachis.
This agreement shall make the wonders of LatamWin players, who now have access to a wide variety of MGA Games online casino titles. All games feature sequential loading (which allows for immediacy and prevents waiting times), Triple View for an improved usability, and responsive game menus fitting all devices. A whole new gaming experience fully adapted to the latest smartphones.
"LatamWin's collaboration will help us grow in Latin America. We already count with a solid presence in Colombia, Brazil and Peru. Being able to add Chile to the list makes us feel really proud," says Joan Sanahuja, CEO of MGA Games.
"As part of our expansion strategy we are investing on product improvement, state-of-the-art technology and the best after-sales service," adds Sanahuja. "This way we will be able to reach out all Latin American markets."
For his part, Wilfred Adelsdofer Velasco, CEO of LatamWin Group, states: "We are very happy to increase our portfolio of game software providers. Bringing a product developed entirely in Spain to Latin American users will definitely enrich our platform while adding new options for all our customers."
"For the past 7 years Grupo LatamWin has put incredible efforts on becoming the leading technology provider for the Latin American gaming industry. We work hard to fulfill our customers' needs and we have been giving them advice ever since the beginning of our project," adds Adelsdofer.
The partnership announcement took place during the 2020 ICE London International Fair, which was attended by multiple major gaming companies, including LatamWin and MGA Games.
RPM Gaming launches CricketSim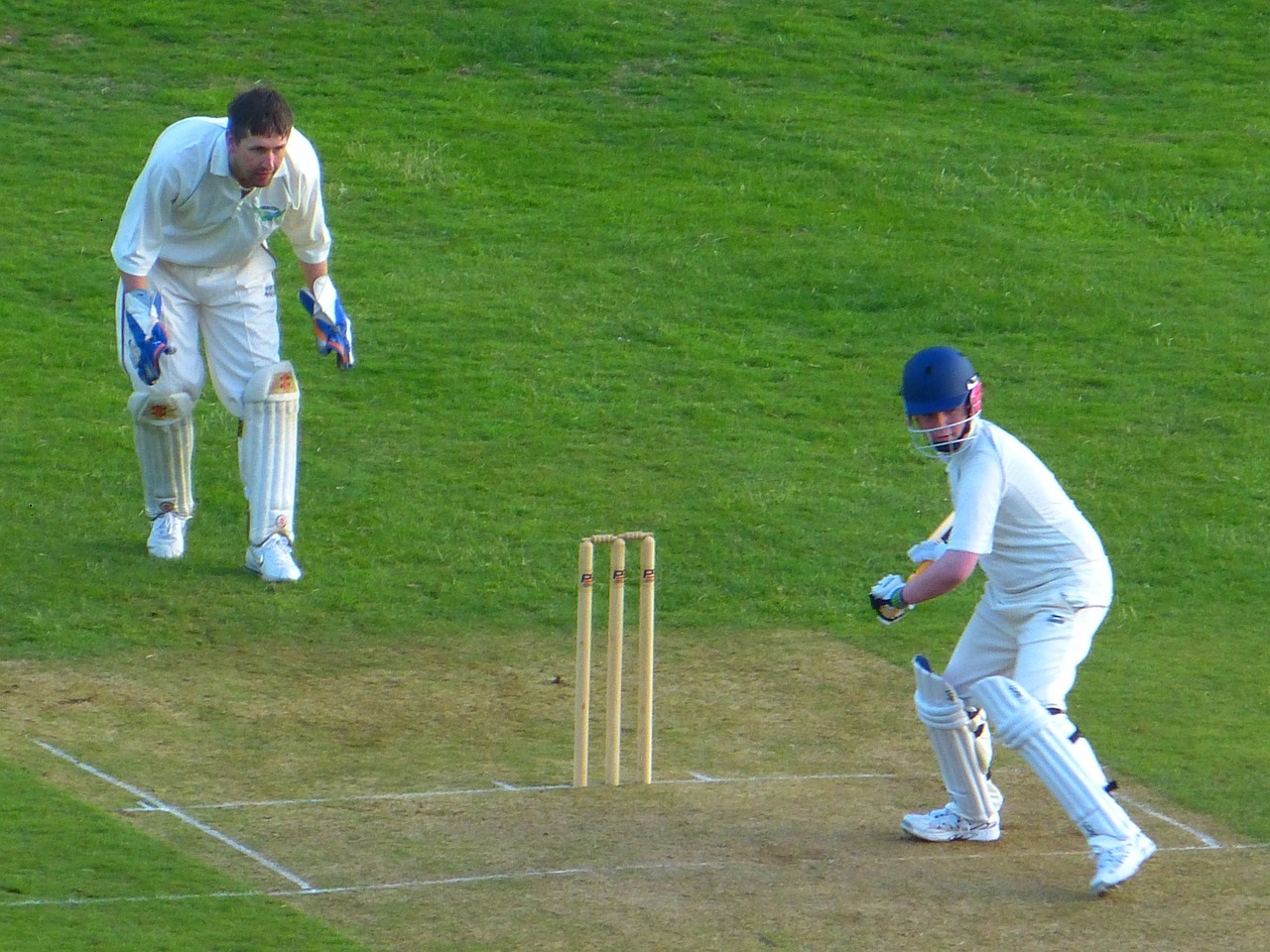 Reading Time:
2
minutes
Data-driven product brings a new level of reality and in-play pricing to the in-demand virtual world
RPM Gaming, an emerging force in online and retail betting and gaming, has launched CricketSim, a new simulated cricket product that delivers a best-in-breed experience for operators and their players struggling to find realistic, engaging alternatives during the sporting shutdown.
This innovative offering fuses the latest algorithms with a deep database of real-world cricket stats to create the most authentic and accurate representation of live-traded cricket available. The sport's favourite formats, including Test, ODI and T20, are all featured, while every match is based on actual teams and players. Operators can then press these games into the service of varying schedules and timeframes across a glaring sportsbook void.
Partners now can offer these industry-leading API data solutions – designed for pricing precision, comprehensive coverage and ease of integration – both pre-game and in-game.
This virtual product comes into its own in the in-play domain, where a host of short-form betting opportunities (e.g. over-by-over runs and next man out), coupled to informative ball-by-ball text commentary and live scoreboards, help recreate the feel and excitement of engaging with a real cricket match, without the onerous demands of risk management.
CricketSim's advanced statistical modelling drives a realistic-yet-random ball-by-ball betting experience and is the first virtual offering to market from RPM Data, the bespoke pricing and data-feeds wing of RPM Gaming, which provides the fastest feeds and lowest-latency data on the market, allowing its partners to stay ahead of the game.
Richard Thorp, Director of RPM Gaming, said: "As most operators pivot their attention to developing vertical-spread during these unparalleled times, virtual sports are emerging as a go-to product for plugging the gaps after this live sports suspension which has followed the outbreak of COVID-19.
"Historically, virtuals have already surprised many with their ability to prize double-digit market share away from real sports betting. So, this trend will naturally extend in the current climate where their convenience is unmatched. In-play was the missing piece in that virtual jigsaw, but now CricketSim can fill the void with accurate in-play odds and innovative content that affords fans the chance to still enjoy their favourite sport in a familiar live betting environment.
"RPM Data was set up to provide zero-latency cricket trading feeds on the biggest range of matches and markets to serve the voracious appetite for live cricket betting across the planet. While we can't wait to roll out this unique feed when the real cricket action resumes, CricketSim was a logical stepping-stone product that we could create in the meantime for all our interested partners. It showcases our precise pricing ball-by-ball, and elevates in the in-play UX on virtuals too."