Bethereum is set to remove the taboo from betting once and for all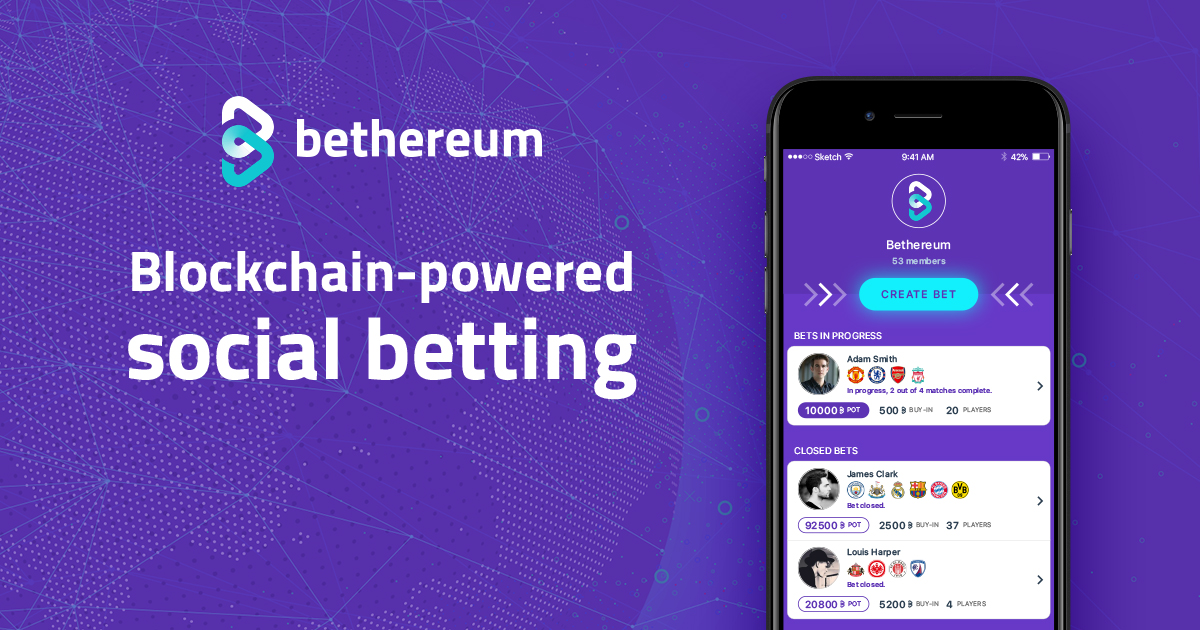 Reading Time:
2
minutes
Blockchain powered company Bethereum officially launches its gaming platform that is a decentralized betting table secured by smart contracts
Hong Kong — May 2018 – Bethereum, the company introducing a blockchain-based solution to social betting, is bringing legitimacy and transparency to the social betting process with its "house-less" peer-to-peer betting ecosystem. Bethereum cuts out the middleman and keeps the interactions purely between players, to promote a safe and transparent prediction platform. Bethereum recently sold out their pre-sale round, raising over $4 million."
What are some general themes that come to mind when you think of betting? For starters, in the long term the house always wins. The odds are rarely in your favor, but rather lie with the bookies. Transparency and trust is irrelevant. Returns are low and social involvement is lacking. Traditionally, betting and gaming have a taboo and "back-alley" connotation. But what if there was a space, free of judgement, with significantly more certainty, and maximum transparency? Bethereum offers an advanced framework combining Ethereum-based technology with powerful tools and applications to provide users with a fully decentralized alternative to traditional betting. Smart Contracts guarantee that participants will never be fooled, and that their money will be kept safe. This is done using oracles, which are trusted data feeds that send real world information directly into the smart contract to ensure that correct and necessary actions are taken. The platform additionally fosters a groundbreaking social and gamified environment to put the fun back into betting.
Bethereum successfully integrates innovative features, appealing design and community elements to offer an industry-first betting solution that users can wholeheartedly trust. The social community casts its net far and wide to reach people across the gaming world, from casual eSport lovers to high stake participants and all of the friendly competition in between. Bets are placed in user-created, public or private, groups while smart contracts protect funds and automatically distribute winnings based on bet conditions and outcomes.
"Bethereum is introducing a new reality to the world of betting where the house will never win, because the house no longer exists," CEO of Bethereum Giacomo Tognoni says. "The state of Colorado took a bold step with legislating an ancient social taboo and we're planning to do the same. Bethereum is removing the negative connotation associated with betting, by making it a completely transparent and secure process, transacted directly and safely between peers."
The Bether token will be available for purchase both in fiat and Ether, simplifying the process while simultaneously increasing the level of security. All platform transactions and the majority of ecosystem payments will be carried out in Bether. Bethereum will offer users the chance to securely participate in a wide range of games from eSports predictions, to casino games and casual bettings.
Download the Bethereum app on the App Store.
Join the conversation about Bethereum on Telegram.
About Bethereum:
Bethereum is a decentralized, blockchain-powered social betting platform, offering an innovative solution to the key challenges of conventional betting. Bets are made between peers as opposed to against a bookmaker. Built on Ethereum technology and the foundation of Smart Contracts, Bethereum introduces a host of innovative and social features, all executed in a completely secure and transparent environment. Bets on the platform are carried out via Ethereum-based token: Bether (BTHR).
AGS Demonstrates Commitment To Tribal Gaming At The Oklahoma Indian Gaming Trade Show July 22-24; Orion Upright Makes Its OIGA Premier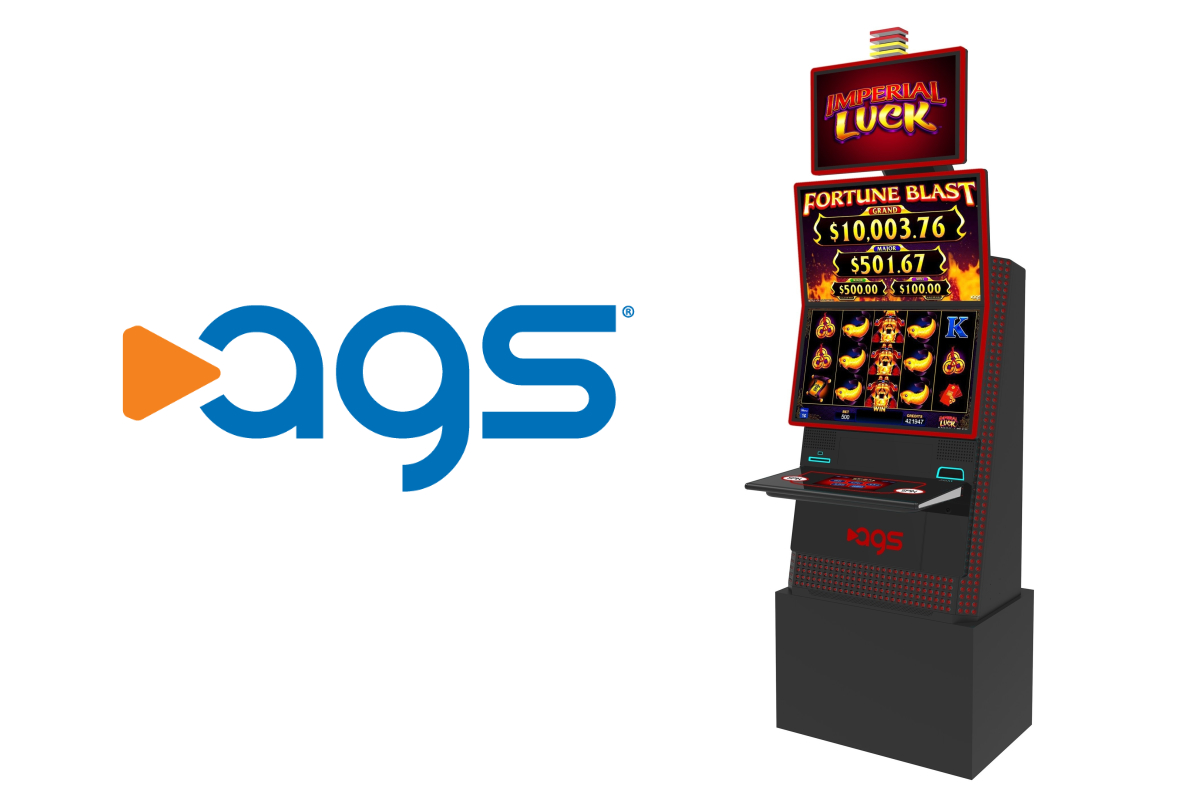 Reading Time:
3
minutes
Company's passion for the game takes center stage as AGS displays new slot and table games, and online social and real-money games
AGS announced that it will exhibit at the Oklahoma Indian Gaming Conference and Trade Show July 22-24 at the Cox Business Center in downtown Tulsa. AGS will spotlight the Company's newest core slot cabinet – the Orion Upright – along with a host of new slot titles, table products, and online social and real-money gaming solutions.
AGS President and Chief Executive Officer David Lopez said, "OIGA is one of the most important trade shows we attend and an event we look forward to every year. It's a great opportunity to spend time with our loyal Oklahoma customers, showcase our newest innovations, and reinforce our commitment to helping the Oklahoma tribal gaming market continue to thrive. AGS has deep roots in Oklahoma, and just this year, we acquired Oklahoma-based Integrity Gaming Corp. and held our GameON Customer Summit in Oklahoma. We are grateful to be one of the state's largest game suppliers and appreciate the important role Oklahoma plays in AGS' future."
Taking center stage in AGS' Booth No. 1208 will be the new Orion Upright, a core cabinet with many of the same features as the Company's award-winning Orion Portrait℠ and Orion Slant℠ platforms, including the distinctive starwall design featuring 420 game-synchronized full-color LED lights to celebrate gameplay. The Orion Upright also offers dual 27-inch HD displays, an ergonomic LCD button deck, dual high-bright SPIN buttons, an integrated charging port, and an LCD HD topper designed to attract. The Orion Upright is launching with a library of exclusive new and proven dual-screen titles and a library of greatest hits from AGS' ICON™ cabinet. OIGA attendees will be able to experience the Orion Upright with Imperial Luck® and Blazing Luck™ game content.
For its award-winning Orion Portrait premium cabinet, AGS will showcase two top-performing games – Crystal Magic® and Rakin' Bacon!®  The Rakin' Bacon! game was the top-ranked core theme in the June 2019 Eilers-Fantini game performance report at 2.28x house average.
And AGS' Orion Slant will be showcased at OIGA with several player-engaging Asian-themed games, including, Golden Wins® and Jade Wins®.
AGS continues to propel its table products business with a host of new proprietary table games and table solutions. OIGA attendees will get to experience Blackjack Match Progressive™ with Buster Blackjack®, Jackpot Hold'em™, and Vega$ 3 Poker™, all with AGS' award-winning STAX Progressive™. STAX features a must-hit-by progressive jackpot option and up to five progressive meter levels for larger and more frequently hitting rewards. From its table equipment lineup, AGS will showcase its Dex S™ single-deck poker shuffler, highlighting a streamlined design that is economical, durable, reliable, and exceptionally functional. The Dex S shuffles a single deck in less than 36 seconds.
In the Company's Interactive display, AGS will showcase its ConnexSys Social White-Label Casino℠, which is a custom turnkey, free-to-play mobile casino app that integrates a casino brand with AGS' proven and player-favorite land-based games to keep players engaged at home, work, and on-the-go. With live ops features and connection to casino-management systems, this turnkey solution strengthens player relationships and the casino brand, with optional in-app chip purchases to boost revenue.
And with real-money gaming at the forefront of many tribal gaming operators' agendas, AGS will also be on hand to provide live demonstrations of its AxSys Games Marketplace℠ aggregator and content provider for real money gaming and sports betting partners.  The AxSys Games Marketplace has a large library of titles featuring AGS top-performing games as well as a host of entertaining games from third-party developers.
About AGS

AGS is a global company focused on creating a diverse mix of entertaining gaming experiences for every kind of player. Our roots are firmly planted in the Class II Native American gaming market, but our customer-centric culture and growth have helped us branch out to become a leading all-inclusive commercial gaming supplier. Powered by high-performing Class II and Class III slot products, an expansive table products portfolio, real-money gaming platforms and content, highly rated social casino solutions for operators and players, and best-in-class service, we offer an unmatched value proposition for our casino partners. Learn more at www.playags.com.
©2019 AGS LLCAll® notices signify marks registered in the United States.  All ™ and ℠ notices signify unregistered trademarks. Products referenced herein are sold by AGS LLC or other subsidiaries of PlayAGS, Inc.
Source: AGS
Global Gaming to launch NanoCasino.com in Sweden in cooperation with Finnplay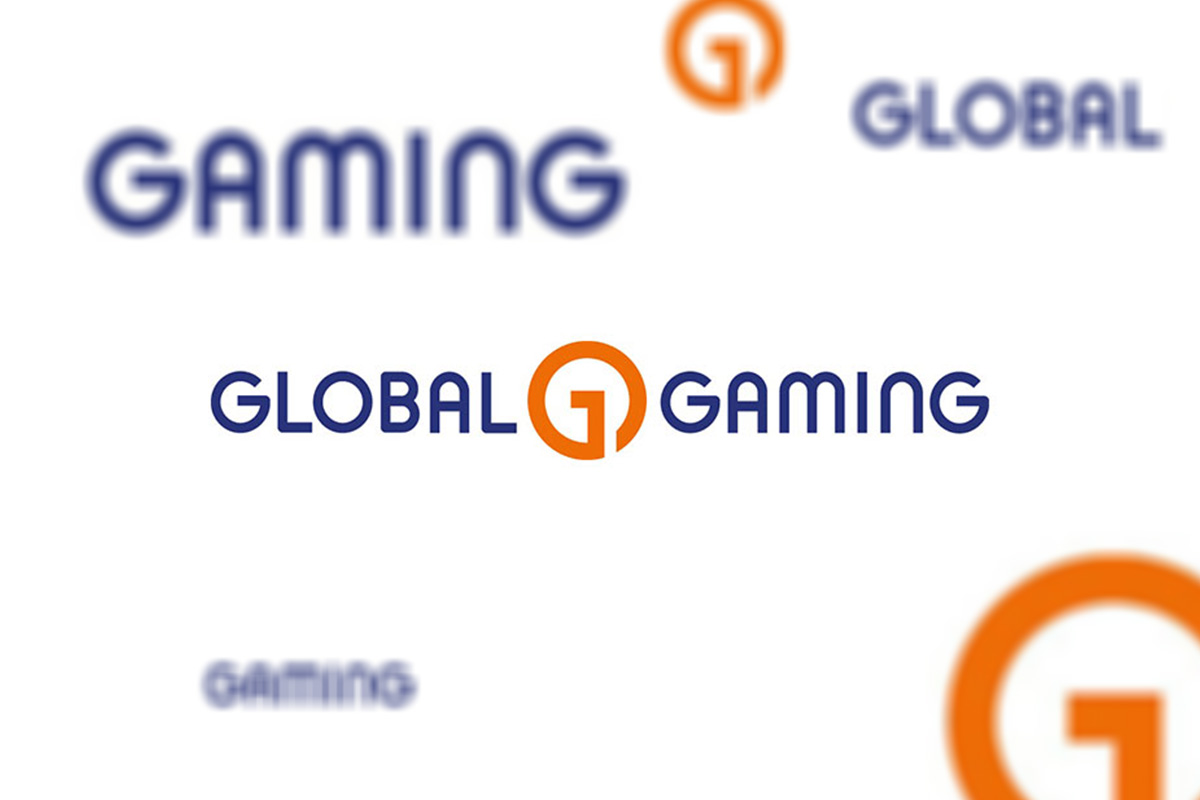 Reading Time:
1
minute
Global Gaming will be launching their new online casino, NanoCasino.com, in Sweden. The launch marks the first step in the cooperation between Global Gaming and Finnplay, announced last week, as well as being the first launch for Global Gaming on the Finnplay technology platform, which is licensed or approved for commercial use in the UK, Sweden, Malta, Romania, Bulgaria, Hungary, Denmark, Estonia and Mexico.
NanoCasino will be operated by Finnplay's subsidiary Viral Interactive Ltd., holder of a Swedish Gambling Authority licence for online gambling.
Tobias Fagerlund, Global Gaming's CEO, said: "It's a pleasure to launch NanoCasino with Finnplay as our partner. Both organizations are utterly professional, and we are certainly not wasting any time. I think the proof is in the fact that we have only just launched the cooperation last week but are already announcing the imminent launch in Sweden of a player experience that's fully licensed, safe and secure.
"The cooperation is clearly already bearing fruit, and we look forward to future opportunities for growth. Our absolute focus is on being able to continue offering our players the best and safest possible gaming experience, in all markets we wish to operate in."
Martin Prantner, Finnplay's CEO, said: "Finnplay is excited to launch the first brand in partnership with Global Gaming, which will bring an enjoyable and safe gaming experience to the Swedish players in accordance with the regulation. Our new platform, TITAN, is built for socially responsible gaming and fulfilling the compliance requirements in regulated markets."
Dutch Games industry in the spotlight at gamescom 2019 as this year's official partner country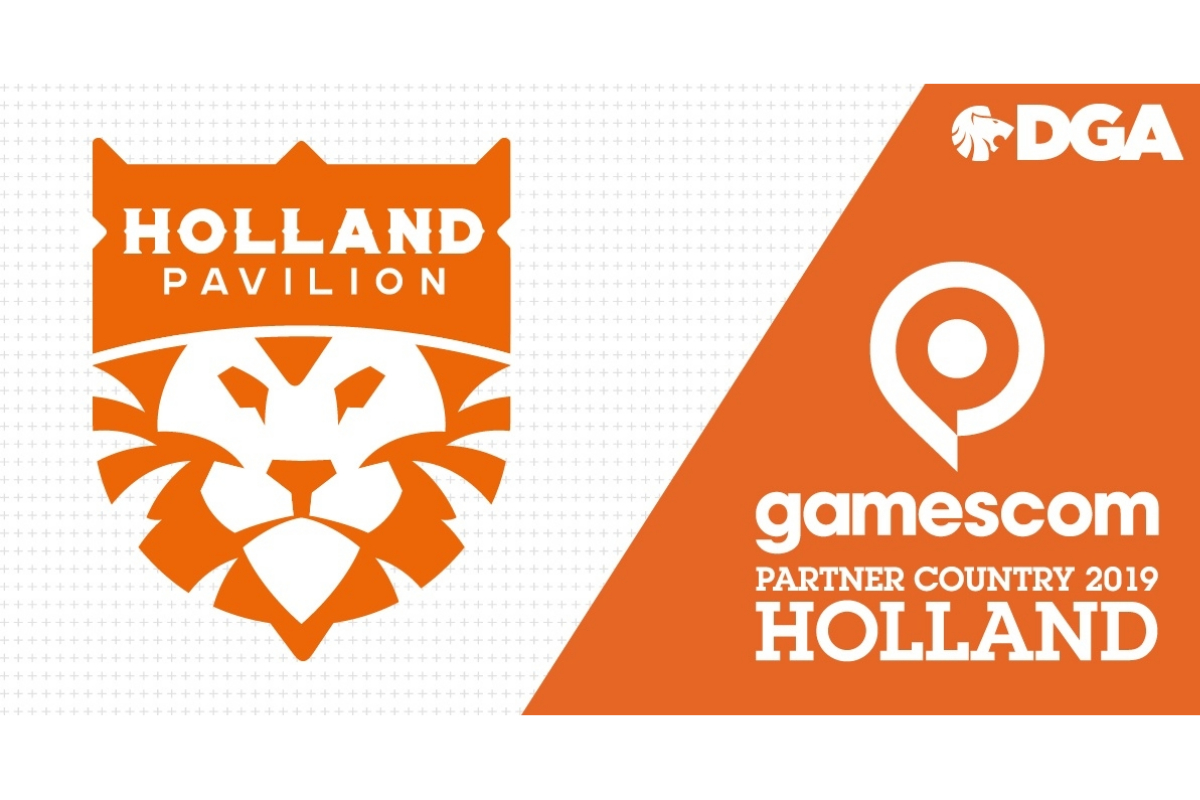 Reading Time:
1
minute
The Netherlands is the official partner country of 2019's gamescom! Dutch Games Association will be hosting the tenth Holland Pavilion at gamescom this year, bringing a record number of Dutch delegates and presenting the Netherland's newest projects to the world.
The Netherlands is the official partner country at gamescom this year!
This year, Dutch Games Association is proud to announce that the Netherlands is the official partner country for gamescom, the biggest European games expo. This means the Dutch games industry and its attendees will be in the spotlight worldwide. gamescom takes place in Cologne, Germany from August 20th to August 24th and is the most important event for game developers when it comes to sharing knowledge and expanding their network. The event combines B2B and B2C and attracts over 370,000 visitors from 114 countries.
It is also the 10th anniversary of the Holland Pavilion! It will not only be the largest Holland Pavilion so far to gamescom, but this year will also feature a record number of participants. A grand total of 30+ companies will present their games, services and products at gamescom.
DGA Chairman Horst Streck says "It's an honour to be chosen as gamescom's official partner country this year. For us in the Netherlands, being part of the games industry is about creativity and independence – finding new ways to push boundaries and come up with playful solutions both for entertainment products and serious games. There are hundreds of Dutch studios which embody these traits, along with a smaller core of large, internationally renowned companies. The Netherlands offers a healthy working climate with the ideal mix of freedom and support to allow studios to try new ideas.".