Bethereum is set to remove the taboo from betting once and for all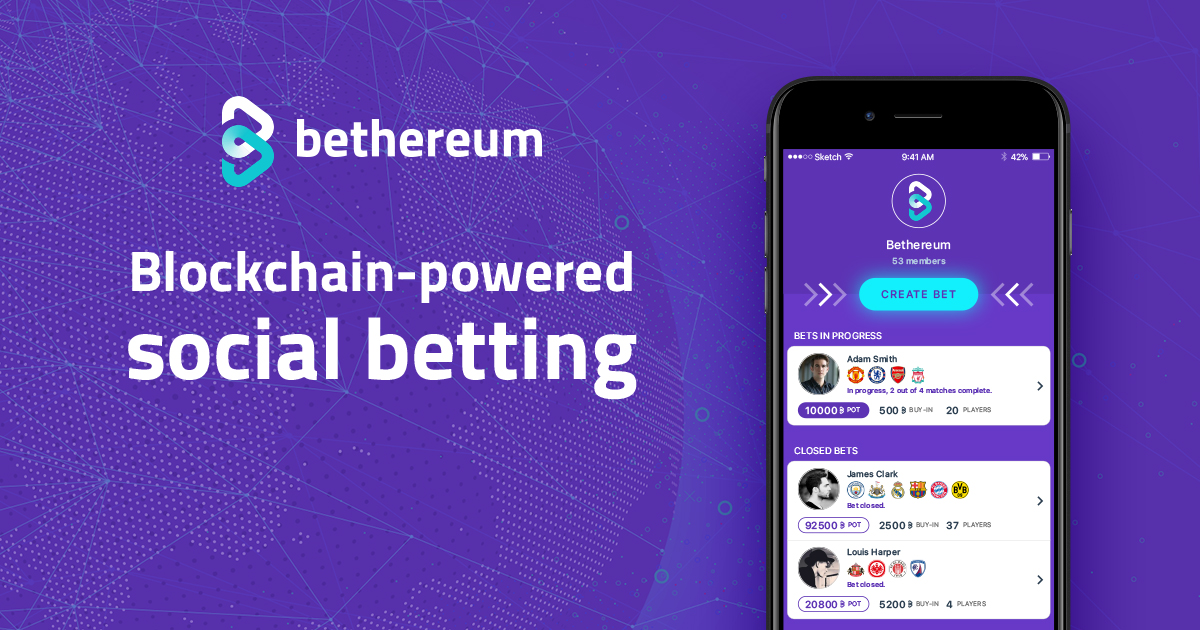 Reading Time:
2
minutes
Blockchain powered company Bethereum officially launches its gaming platform that is a decentralized betting table secured by smart contracts
Hong Kong — May 2018 – Bethereum, the company introducing a blockchain-based solution to social betting, is bringing legitimacy and transparency to the social betting process with its "house-less" peer-to-peer betting ecosystem. Bethereum cuts out the middleman and keeps the interactions purely between players, to promote a safe and transparent prediction platform. Bethereum recently sold out their pre-sale round, raising over $4 million."
What are some general themes that come to mind when you think of betting? For starters, in the long term the house always wins. The odds are rarely in your favor, but rather lie with the bookies. Transparency and trust is irrelevant. Returns are low and social involvement is lacking. Traditionally, betting and gaming have a taboo and "back-alley" connotation. But what if there was a space, free of judgement, with significantly more certainty, and maximum transparency? Bethereum offers an advanced framework combining Ethereum-based technology with powerful tools and applications to provide users with a fully decentralized alternative to traditional betting. Smart Contracts guarantee that participants will never be fooled, and that their money will be kept safe. This is done using oracles, which are trusted data feeds that send real world information directly into the smart contract to ensure that correct and necessary actions are taken. The platform additionally fosters a groundbreaking social and gamified environment to put the fun back into betting.
Bethereum successfully integrates innovative features, appealing design and community elements to offer an industry-first betting solution that users can wholeheartedly trust. The social community casts its net far and wide to reach people across the gaming world, from casual eSport lovers to high stake participants and all of the friendly competition in between. Bets are placed in user-created, public or private, groups while smart contracts protect funds and automatically distribute winnings based on bet conditions and outcomes.
"Bethereum is introducing a new reality to the world of betting where the house will never win, because the house no longer exists," CEO of Bethereum Giacomo Tognoni says. "The state of Colorado took a bold step with legislating an ancient social taboo and we're planning to do the same. Bethereum is removing the negative connotation associated with betting, by making it a completely transparent and secure process, transacted directly and safely between peers."
The Bether token will be available for purchase both in fiat and Ether, simplifying the process while simultaneously increasing the level of security. All platform transactions and the majority of ecosystem payments will be carried out in Bether. Bethereum will offer users the chance to securely participate in a wide range of games from eSports predictions, to casino games and casual bettings.
Download the Bethereum app on the App Store.
Join the conversation about Bethereum on Telegram.
About Bethereum:
Bethereum is a decentralized, blockchain-powered social betting platform, offering an innovative solution to the key challenges of conventional betting. Bets are made between peers as opposed to against a bookmaker. Built on Ethereum technology and the foundation of Smart Contracts, Bethereum introduces a host of innovative and social features, all executed in a completely secure and transparent environment. Bets on the platform are carried out via Ethereum-based token: Bether (BTHR).
KamaGames Looks To Grow Indian Audience With The Release Of Teen Patti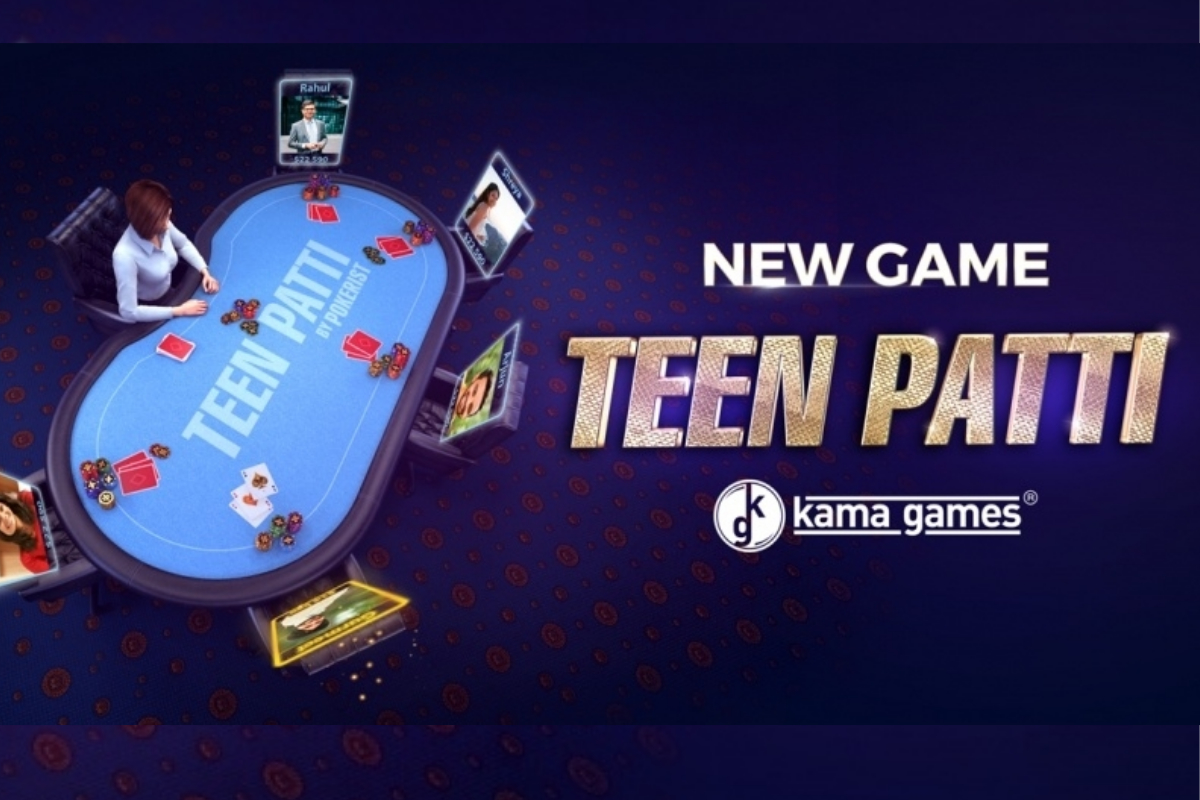 Reading Time:
2
minutes
KamaGames, the largest European social mobile poker operator, announced the release of a brand new social card game to drive player number growth in the emerging Indian casual gaming market.
Available globally across both iOS and Android platforms, Teen Patti is a social card game that originated in India and is hugely popular throughout the region.
The game is played with up to 4 players, with each being dealt three cards face down. As the game progresses, the "pot" grows in value and the winner is ultimately determined by the player who remains in the game until the completion of the hand or has the best cards.
The launch of KamaGames' new Teen Patti game comes at a time when the Indian market is experiencing booming growth and being currently listed as the fastest growing major economy in the world. This growth drives an opportunity for the development of more regional based games to stimulate local player growth and to further diversify the KamaGames gaming portfolio. At launch, Teen Patti will no-doubt draw the attention of the existing Indian player base as it is already a very established and popular game in the region.
Andrey Kuznetsov, KamaGames' CEO said "As a forward-thinking casual games developer, KamaGames have always strived to offer something new and exciting to our global and regional audiences, and the launch of Teen Patti is a perfect example of this. This latest addition to our gaming lineup reflects our ongoing plans to expand our portfolio to include not only social casino games but also certain social card games which are popular in specific regions. It's an opportunity for us to show how KamaGames is committed to embracing unique and diverse gaming variants from the emerging markets and popularizing them on our own world stage."
For more information about KamaGames and its portfolio of products visit www.KamaGames.com.
About KamaGames:
KamaGames is a multi-award winning social casino operator and the largest European social mobile poker operator, with over 530,000 daily active users.  Established in 2010 and employing over 250 staff, KamaGames has its corporate headquarters in Dublin, Ireland as well as offices in London and Dubai.
The award-winning operator's flagship title, Pokerist, has been the #1 grossing app in 101 countries on the App Store and one of the top 5 grossing apps in 45 countries on Google Play.
In 2017, KamaGames' gross revenue increased by 63.4% year on year to $57.5 million compared to $35.2 million in 2016. The number of daily active users grew by 36% with the average revenue per paying user growing by 30% in the same period. Q1 2018 has already seen revenues increase by 47.9% compared to Q1 2017.
As a leading operator in the social casino industry, KamaGames are constantly monitoring new trends and technologies and as a result, have recently launched the KamaGames Token. Based on blockchain technology and the Ethereum platform, KamaGames Tokens are designed to give players the best possible return on their in-game currency purchases as well as guaranteed bonus chips every day.
Scientific Games makes $100,000 donation to Hurricane Michael Relief efforts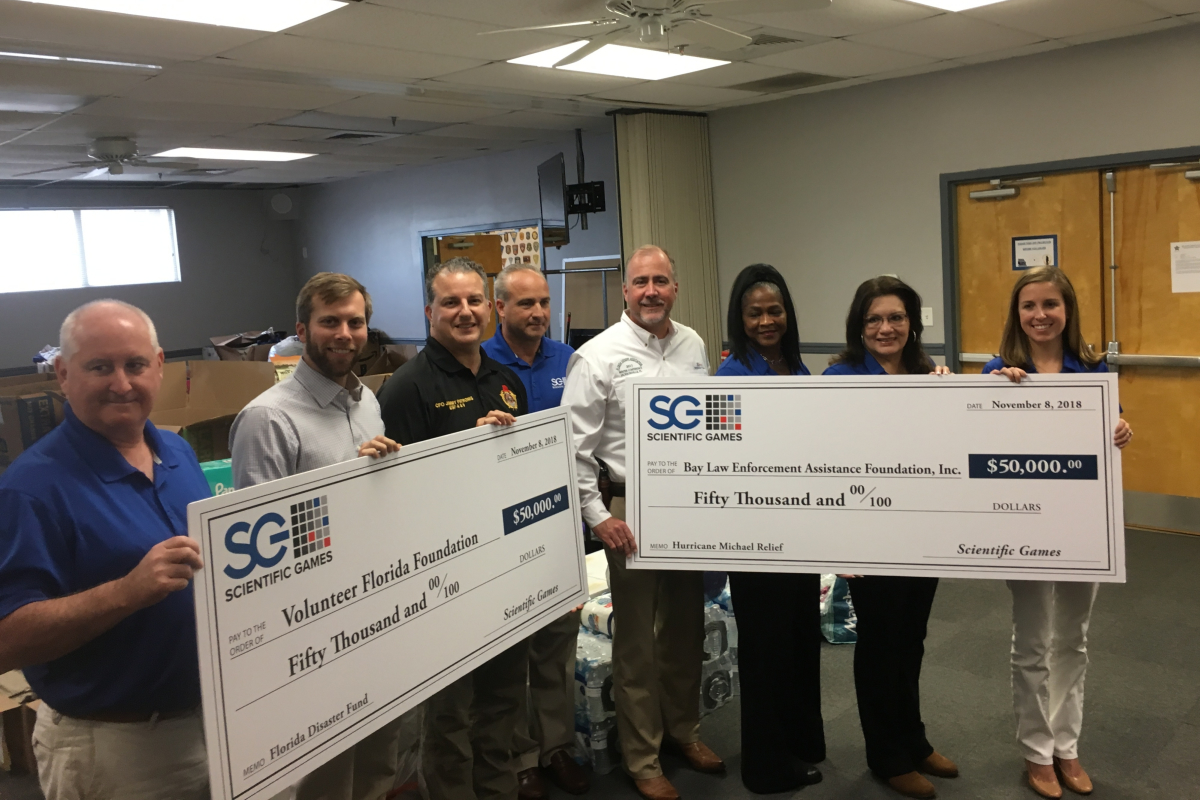 Reading Time:
2
minutes
Scientific Games Corporation announced at an event in Panama City, Florida that the Company is donating $100,000 to disaster relief efforts following Hurricane Michael in the Florida Panhandle. Half of the donation will support the Bay Law Enforcement Assistance Foundation and the other half will support the Florida Disaster Fund. Scientific Games is a global leader in the gaming and lottery industries, and is a major business partner with the Florida Lottery since the Lottery's inception in 1988.
Florida Chief Financial Officer Jimmy Patronis said, "As a Bay County resident myself, it brings tears to my eyes to see folks giving back in the aftermath of Hurricane Michael. The storm was strong, but our people are stronger and we will rebuild. I appreciate the donations of Scientific Games and the many other private sector partners who have stepped up to help families hurting in the Panhandle."
Bay County Sheriff Tommy Ford said, "I am overwhelmed by the generosity of Scientific Games toward our community. Their donation will help many of my deputies who have lost everything in Hurricane Michael. It has been heart-breaking to see the serious losses in our community following the storm, but the silver lining in it all is seeing incredible private sector partners like Scientific Games step forward and provide relief in our time of need."
Representative Jay Trumbull said, "This is a wonderful contribution to support the hard working men and women of the Bay County Sheriff's Office. We have lost much in Hurricane Michael but we have also gained some tremendous support from our friends and for that I am grateful."
Scientific Games Chief Group Executive of Lottery Jim Kennedy said, "We have a very strong connection to Florida. Millions of Floridians have played our Florida Lottery games over the last 30 years, and we have a very dedicated base of Scientific Games employees here in the state. So it is important to us to follow Governor Rick Scott and Governor-Elect Ron DeSantis' lead and help those in need following Hurricane Michael. We want to do everything we can to help Florida come back stronger than ever before following the disaster."
Sports Betting Policy and Performance to Take Center Stage at Winter Meeting of Legislators from Gaming States, January 4-6 in New Orleans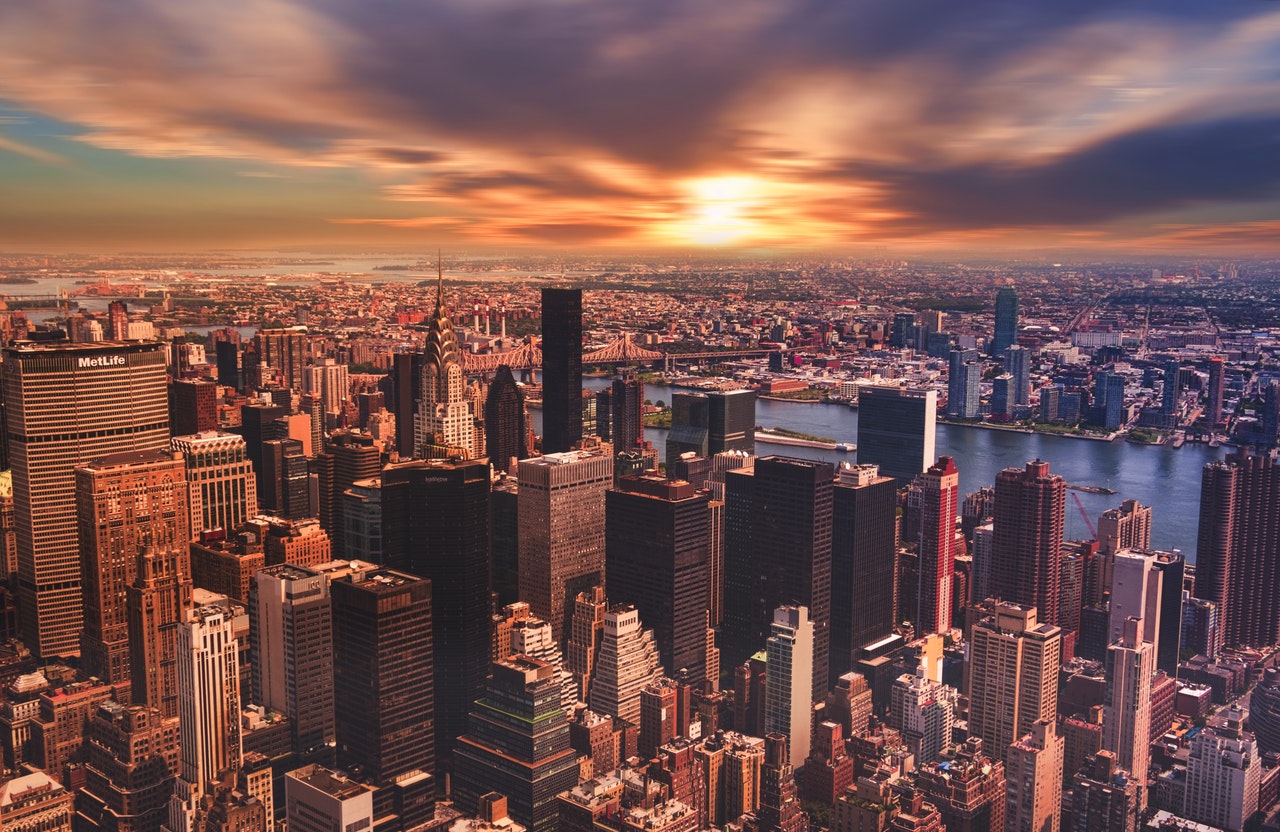 Reading Time:
2
minutes
Four special sessions and a keynote address by former New Jersey Governor Chris Christie will put sports betting in the spotlight when dozens of lawmakers convene at the National Council of Legislators from Gaming States Winter Meeting, January 4-6 in New Orleans.
The Winter Meeting agenda includes the following events related to sports betting:
The Committee on Sports Betting will focus lessons learned from the states that commenced sports betting this year.
The Committee on State-Federal Relations will focus on the prospective role of the federal government in sports betting.
The International Masters of Gaming Law will hold a Masterclass that examines the legal and regulatory aspects of sports betting.

Lee Richardson

, CEO of Gaming Economics and a principal of Spectrum Gaming Sports Group, will provide an overview of sports betting for incoming legislators.
Governor Christie, the original plaintiff in the Supreme Court case that in

May 2018

forever changed the gambling landscape in

the United States

, shares his insights as to why he directed the

State of New Jersey

to vigorously pursue litigation despite continual setbacks in

New Jersey

and despite opposition from the major sports leagues.
Registration to attend the Winter Meeting is open to the public at http://www.nclgs.org/meetings.html
"The ongoing rollout of sports betting is a focal point in statehouses across the country. We have assembled an outstanding program to address many aspects of this important policy issue," said NCLGS Vice President and State Senator Keith Pickard. "Anyone with an interest in sports betting should attend our Winter Meeting."
More than 200 attendees, including dozens of state legislators, are expected to attend the three-day NCLGS Winter Meeting. The conference agenda includes:
Six legislative committee sessions: Casinos, Emerging Forms of Gaming, Lotteries, Pari-Mutuels, Sports Betting/iGaming, and State-Federal Relations
Two Masterclasses presented by the International Masters of Gaming Law
Thursday evening welcome reception
Friday evening attendee reception
Saturday afternoon back-of-house tour of Harrah's New Orleans Casino
Sunday general session focusing on the relationship between gaming and tourism
For sponsorship information, contact events@nclgs.org. Legislators. Those seeking NCLGS membership information should contact Wayne Marlin at wayne.marlin@nclgs.org.
NCLGS is the only organization of state lawmakers that meets on a regular basis to discuss issues relating to gaming. Members of NCLGS serve as chairpersons or members of state legislative committees responsible for the regulation of gaming in their state legislative houses. NCLGS does not promote or oppose gaming but is primarily concerned with the regulation and economic and social impacts of the industry. The NCLGS Foundation is the educational and research arm of NCLGS. The 501(c)(3) non-profit is a source of non-partisan data on issues of gaming legislation and regulation.
Spectrum Gaming Group, which has performed advisory and consulting work for gaming operators, regulators and legislatures in 36 US states and territories and in 47 countries on six continents, serves as the Executive Director of NCLGS.
Source: National Council of Legislators from Gaming States