Bethereum is set to remove the taboo from betting once and for all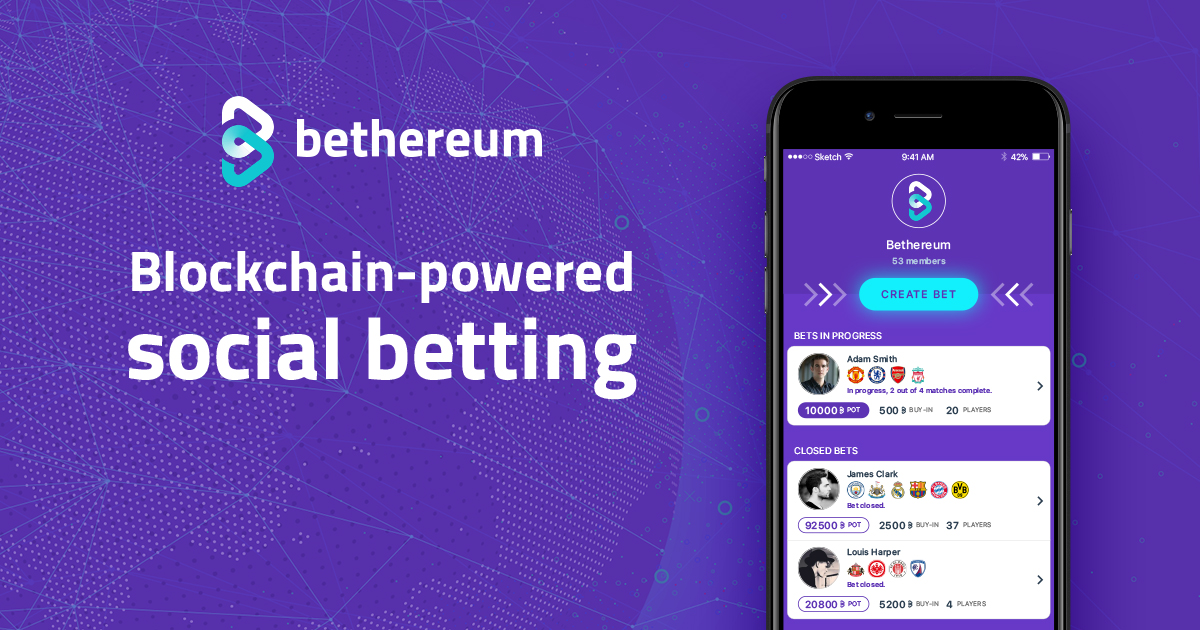 Reading Time:
2
minutes
Blockchain powered company Bethereum officially launches its gaming platform that is a decentralized betting table secured by smart contracts
Hong Kong — May 2018 – Bethereum, the company introducing a blockchain-based solution to social betting, is bringing legitimacy and transparency to the social betting process with its "house-less" peer-to-peer betting ecosystem. Bethereum cuts out the middleman and keeps the interactions purely between players, to promote a safe and transparent prediction platform. Bethereum recently sold out their pre-sale round, raising over $4 million."
What are some general themes that come to mind when you think of betting? For starters, in the long term the house always wins. The odds are rarely in your favor, but rather lie with the bookies. Transparency and trust is irrelevant. Returns are low and social involvement is lacking. Traditionally, betting and gaming have a taboo and "back-alley" connotation. But what if there was a space, free of judgement, with significantly more certainty, and maximum transparency? Bethereum offers an advanced framework combining Ethereum-based technology with powerful tools and applications to provide users with a fully decentralized alternative to traditional betting. Smart Contracts guarantee that participants will never be fooled, and that their money will be kept safe. This is done using oracles, which are trusted data feeds that send real world information directly into the smart contract to ensure that correct and necessary actions are taken. The platform additionally fosters a groundbreaking social and gamified environment to put the fun back into betting.
Bethereum successfully integrates innovative features, appealing design and community elements to offer an industry-first betting solution that users can wholeheartedly trust. The social community casts its net far and wide to reach people across the gaming world, from casual eSport lovers to high stake participants and all of the friendly competition in between. Bets are placed in user-created, public or private, groups while smart contracts protect funds and automatically distribute winnings based on bet conditions and outcomes.
"Bethereum is introducing a new reality to the world of betting where the house will never win, because the house no longer exists," CEO of Bethereum Giacomo Tognoni says. "The state of Colorado took a bold step with legislating an ancient social taboo and we're planning to do the same. Bethereum is removing the negative connotation associated with betting, by making it a completely transparent and secure process, transacted directly and safely between peers."
The Bether token will be available for purchase both in fiat and Ether, simplifying the process while simultaneously increasing the level of security. All platform transactions and the majority of ecosystem payments will be carried out in Bether. Bethereum will offer users the chance to securely participate in a wide range of games from eSports predictions, to casino games and casual bettings.
Download the Bethereum app on the App Store.
Join the conversation about Bethereum on Telegram.
About Bethereum:
Bethereum is a decentralized, blockchain-powered social betting platform, offering an innovative solution to the key challenges of conventional betting. Bets are made between peers as opposed to against a bookmaker. Built on Ethereum technology and the foundation of Smart Contracts, Bethereum introduces a host of innovative and social features, all executed in a completely secure and transparent environment. Bets on the platform are carried out via Ethereum-based token: Bether (BTHR).
The Betmakers Holdings Limited Signs Deal with UK Platform Provider to Deliver Racing Solution and Global Tote Access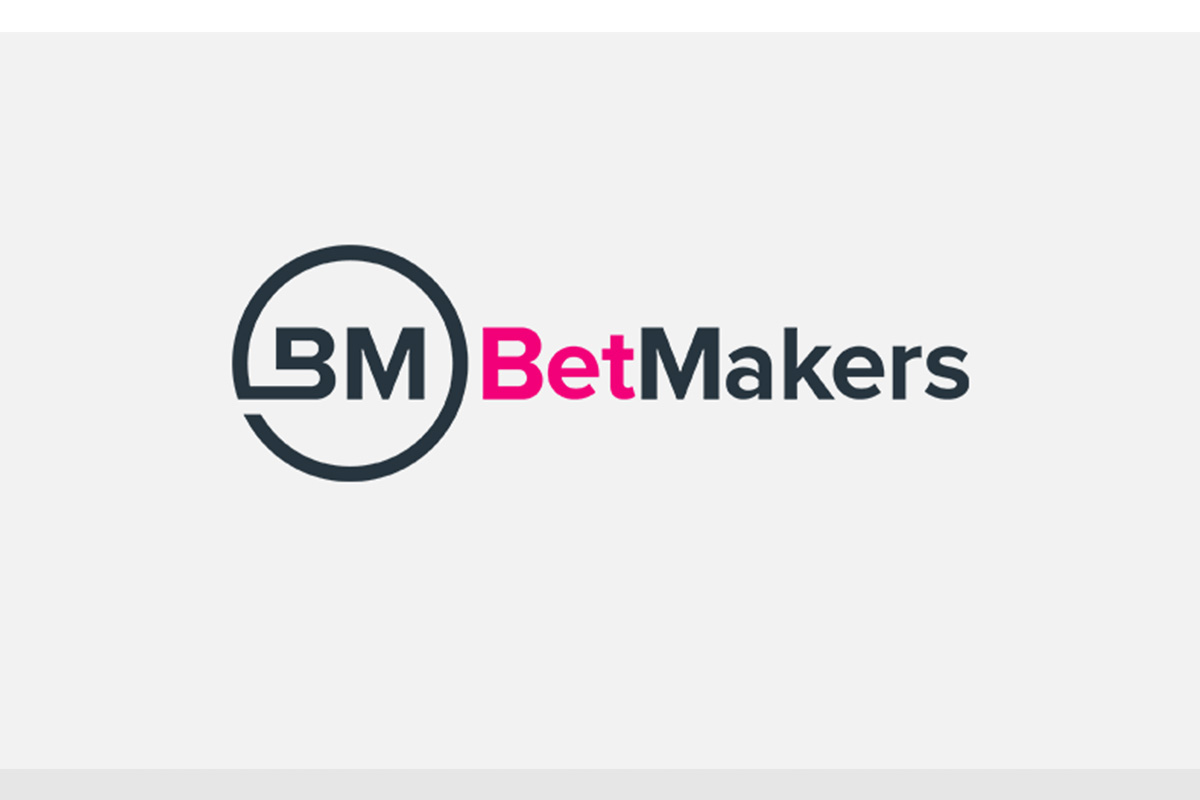 Reading Time:
2
minutes
The BetMakers Holdings Limited announced that its wholly owned subsidiary BetMakers DNA Pty Ltd (BetMakers) has signed an agreement with wagering platform provider, InPlayNet Entertainment Limited ("InPlayNet") to provide the full racing solution including Global Tote access for their clients.
Highlights:
– BetMakers signs UK platform provider InPlayNet to deliver racing solution including Global Tote access
– InPlayNet provides white label gaming and wagering solutions for operators across Europe and Asia.
InPlayNet provide white label gaming and wagering solutions for operators across Europe and Asia.
BetMakers and InPlayNet will commence integration immediately and are expected to be live by October 2018.
BetMakers Managing Director, Todd Buckingham commented: "This deal with InPlayNet will give BetMakers and in particular the Global Tote further distribution emphasizing its international attraction across jurisdictions. The racing solution being delivered to InPlayNet under this agreement covers all aspects of racing, including data delivery, odds and pricing, trading solutions and Global Tote."
"InPlayNet partner with some of the world's leading providers for their software and data solutions such as NYX Gaming for their casino products and BetRadar for their sports solutions along other leading payment providers so it's great they will be partnering with BetMakers for their racing solution"
BetMakers will collect and distribute revenues for racing bodies through its data distribution deals and Global Tote.
BetMakers will generate revenues through a percentage of gross gaming with InPlayNet
About The Betmakers Holdings Limited:
The Betmakers Holdings Limited formerly TopBetta Holdings Limited, is an ASX-listed holding company and a global provider of online wagering products and services to both wholesale and retail markets through its various wholly owned subsidiaries. The Company operates a retail wagering business, offering consumers wagering, fantasy tournament and content products and services. Global Tote Australia Pty Ltd conducts TBH's Wholesale Business, which includes operating and licensing its wholesale tote product which enables licensed wagering operators, including corporate bookmakers and tote operators from all over the world, to participate in global pools. The Wholesale Business is conducted under a B2B licence granted by the UK Gambling Commission to Global Tote Limited, a company incorporated in Alderney, UK.
INTRALOT presents its Next-Generation products and services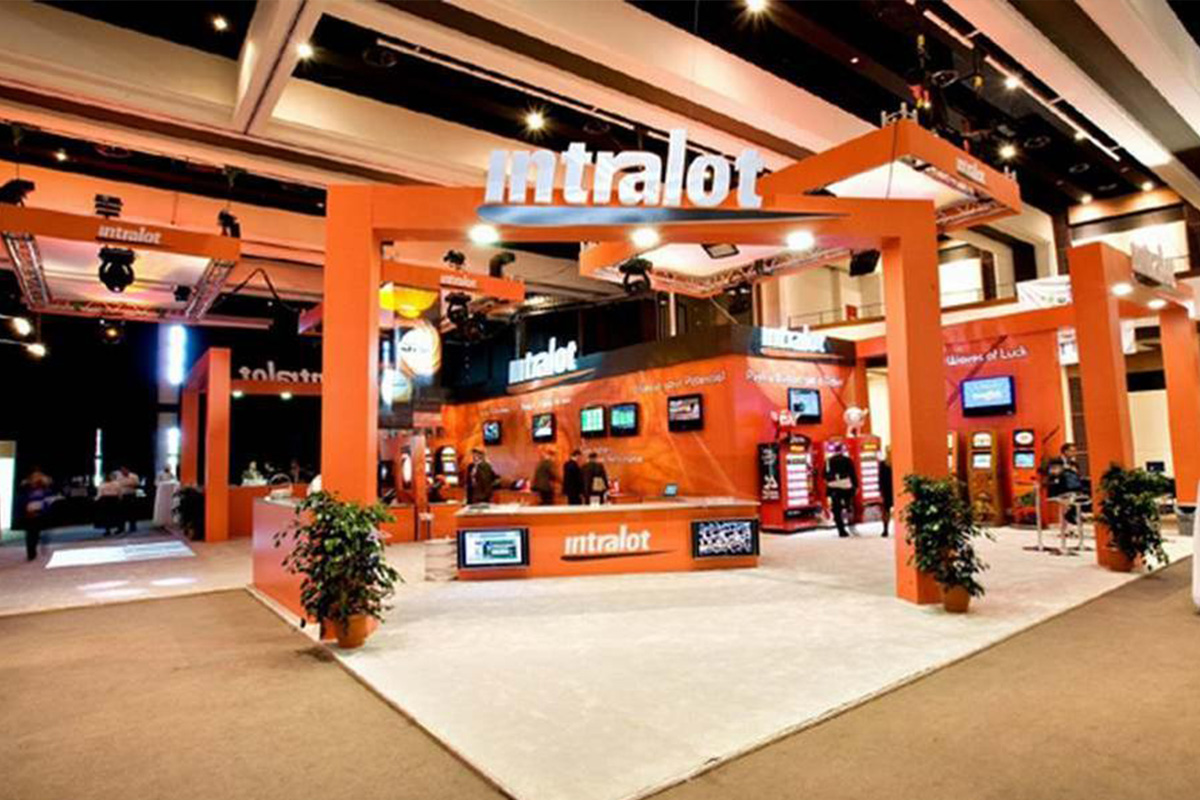 Reading Time:
3
minutes
INTRALOT ushers in the Digital Transformation era for Lotteries through its Next Generation of Products and services in its booth #124 as Level I associate partner at North American Association of State and Provincial Lotteries (NASPL) Annual Conference, on 25-28 September 2018, at the Huntington Convention Center of Cleveland. INTRALOT will present its novel Sports Betting and Lottery Solutions along with a variety of gaming technology innovations such as Cashless transactions, Retailer optimization, business analytics, in-Lane solution, superior Trading Managed Services and best in class terminals, including the newest self-service gaming solutions, such as DREAMTOUCH Lite, simplified betting concept of TAPnBET and WINSTATION 30, the first in the market vending machine with a capacity of 30 scratch tickets games.
INTRALOT's new Intelligent Ecosystem of Lottery and Sports Betting Solutions is designed to drive growth. Our solutions offer a personalized player's experience adhering to the principles of Responsible Gaming with flexible, reliable, and secure offerings to address Lotteries' modernization needs in the digital era.
New Sports Betting Solution in the World of Betting section
Our 25-years of experience in Sports Betting has guided the development of our next generation, flexible and scalable sports betting platformat the heart of an integrated Sports Betting Solution that incorporates advanced content, PAM, reporting and security functionalities.  The platform offers pre-integration with multiple commercial feeds, event creation, markets pricing, resulting, and in-play incidents. Our CMS and PAM carry the latest security and transparency features, KYC and geo-fencing, and payment provider integration capabilities. The Sports betting solution with its cross-channel capabilities can easily integrate with the Lottery platform and provide both cross-selling opportunities and economies of scale to State Lotteries in the United States. INTRALOT's experience in running Sports Books covers more than 65 sports supported with different pricing models for over 24 sports, 24,000 In-Play events and 30,000 Pre-Game events per month capacity and more than 800 different market types. Our Betting entertainment portfolio includes Racing, Virtuals, and Pre-recorded propositions that increase player's life time value.
New Lottery Solution in the World of Lottery section
In the Lottery area, the latest version of flagship Retail Terminals are exhibited with Self-Service and Vending terminals offering major improvements to players' experience with their new features. The new INTRALOT Lottery Solution comprises new platforms, our CMS and our analytics software focusing on cross-channel functionalities and fast go-to-market, along with a modern touchpoint philosophy. With the use of Bluetooth/ WIFI technologies and mobile solutions, along with traditional retail solutions we transform customers' journey. The new mobile lottery native app offers players new ways to seamlessly prepare and submit playslips and deliver benefits for all digital game offerings. A new, fully responsive web-portal for all viewports and games expands operator presence in all online channels.
During the conference, INTRALOT's Executive members will discuss further on the Digital evolution and the complex challenges of Lotteries' modernization:
Antonios Kerastaris, INTRALOT Group CEO – will participate in the Associate Member Panel Discussion in the General Session on Wednesday, 26 September 2018, 10:45 a.m.-12:00 p.m. in Atrium Ballroom A/B of the Huntington Convention Center of Cleveland.
Nick Papadoglou, VP CCO, together with Mr. Scott Hoss, Senior Marketing Manager, INTRALOT Inc. will be presenting "Celebrating Ohio: A leading example of modernizing lotteries in a digital world." on Thursday, September 27, 2018, 10:15am -Associate Member Presentations (Level I) at Atrium Ballroom A/B, of the Huntington Convention Center of Cleveland.
INTRALOT's Group CEO Antonios Kerastaris stated: "We are very proud about the digital evolution of our portfolio and the next-generation, flexible, and scalable suite of products in Lottery and Sports Betting that we will be presenting during NASPL. Our geographic refocus on the developed markets and especially in North America provides tremendous potential and opportunities for growth to operators that can be easily achieved through our rich and diverse products and services portfolio and experience".
We invite you to experience a unique customer journey through the Lottery and Betting zones and learn more about our next-generation solutions designed to support Lotteries' modernization by focusing on simple holistic solutions. Our specialists will be available to offer insights about our player-centric approach.
About INTRALOT:
INTRALOT, a public listed company established in 1992, is a leading gaming solutions supplier and operator active in 52 regulated jurisdictions around the globe. With €1.1 billion turnover and a global workforce of approximately 5,100 employees (3,100 of which in subsidiaries and 2,000 in associates) in 2017, INTRALOT is an innovation – driven corporation focusing its product development on the customer experience. The company is uniquely positioned to offer to lottery and gaming organizations across geographies market-tested solutions and retail operational expertise. Through the use of a dynamic and omni-channel approach, INTRALOT offers an integrated portfolio of best-in-class gaming systems and product solutions & services addressing all gaming verticals (Lottery, Betting, Interactive, VLT). Players can enjoy a seamless and personalized experience through exciting games and premium content across multiple delivery channels, both retail and interactive. INTRALOT has been awarded with the prestigious WLA Responsible Gaming Framework Certification by the World Lottery Association (WLA) for its global lottery operations.
Blueprint Gaming launches games with BGO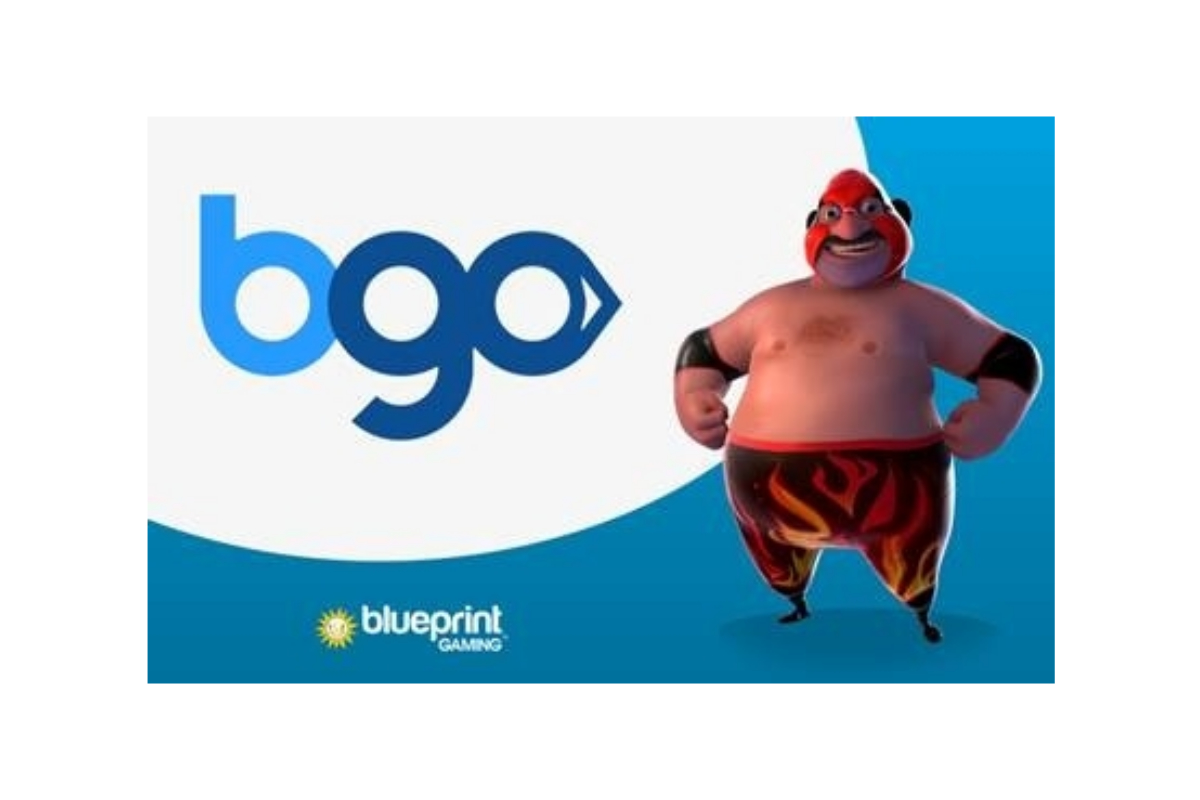 Reading Time:
2
minutes
Leading UK-based game studio Blueprint Gaming has rolled out its full suite of games with online casino operator BGO.
Following a seamless integration via the Playtech Open Platform (POP), popular Blueprint titles including King Kong Cash, Paws of Fury, TED and Wish Upon a Jackpot, as well as the newly-launched Diamond Mine Megaways™, are now live across the operator's online and mobile sites.
As part of the agreement, BGO will also add the supplier's Jackpot King progressive games to its offering, providing a wide-range of game options to its player base with huge sums of money up for grabs.
This latest partnership sees Blueprint Gaming significantly expand its presence across the globe, with more players than ever before having access to its content.
Jo Purvis, Director of Marketing and Relationships at Blueprint Gaming, said: "We're thrilled to have partnered with BGO and deliver our range of highly-engaging games to its players. 
"In recent months we have grown our reach across the industry through various commercial deals and this latest partnership further demonstrates the demand for our core product offering. We look forward to a long and successful working relationship with BGO."
Andy Dymock, Product Director at BGO, said: "Blueprint Gaming has a solid reputation for producing exciting slots and we are delighted to now offer our players the chance to play its games.
"We strive to have the best content available on BGO and this latest agreement with Blueprint Gaming helps us achieve that aim."
Blueprint Gaming is a leading UK based game studio and part of Germany's Gauselmann Group. It creates exciting slot games for the global online and mobile markets and its games are also available to be played on over 100,000 land-based gaming terminals across the UK, Germany and Italy.
As well as its original content, which has become hugely popular, it has developed successful slots based on a broad range of third party brands, offering players familiarity and operators unique marketing opportunities.
The Blueprint Gaming design and development team strives to push creative boundaries in the creation of slots that are as successful for its operating partners as they are entertaining and engaging for its players.
Blueprint is licensed to develop and supply online games by the UK Gambling Commission and Alderney Gambling Control Commission.