Bethereum is set to remove the taboo from betting once and for all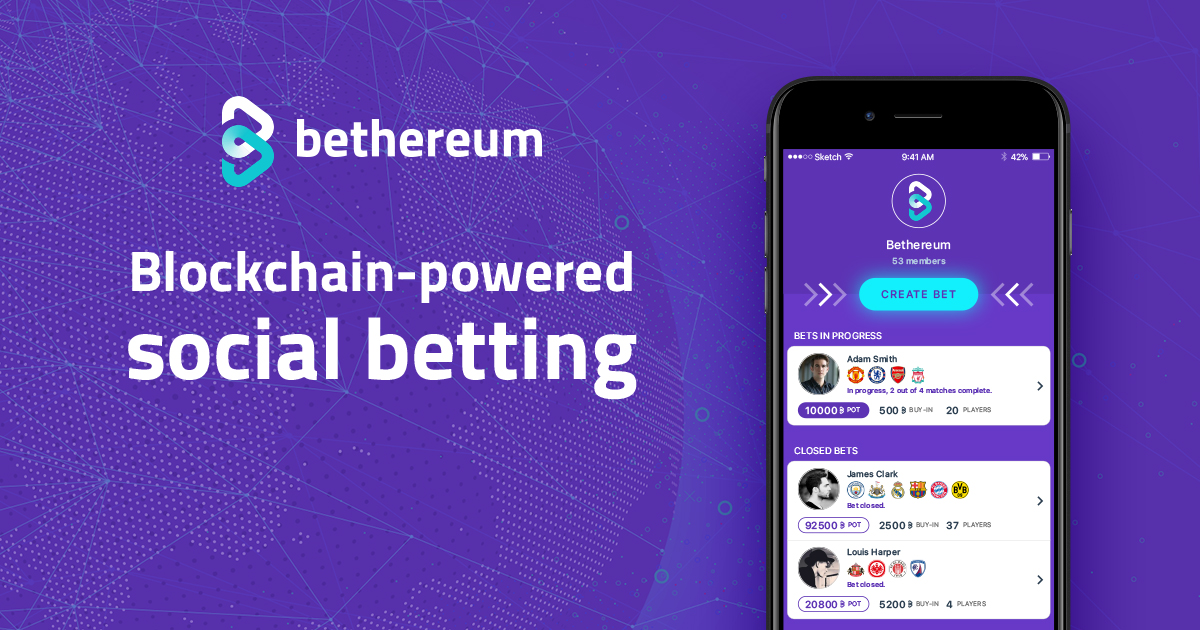 Reading Time:
2
minutes
Blockchain powered company Bethereum officially launches its gaming platform that is a decentralized betting table secured by smart contracts
Hong Kong — May 2018 – Bethereum, the company introducing a blockchain-based solution to social betting, is bringing legitimacy and transparency to the social betting process with its "house-less" peer-to-peer betting ecosystem. Bethereum cuts out the middleman and keeps the interactions purely between players, to promote a safe and transparent prediction platform. Bethereum recently sold out their pre-sale round, raising over $4 million."
What are some general themes that come to mind when you think of betting? For starters, in the long term the house always wins. The odds are rarely in your favor, but rather lie with the bookies. Transparency and trust is irrelevant. Returns are low and social involvement is lacking. Traditionally, betting and gaming have a taboo and "back-alley" connotation. But what if there was a space, free of judgement, with significantly more certainty, and maximum transparency? Bethereum offers an advanced framework combining Ethereum-based technology with powerful tools and applications to provide users with a fully decentralized alternative to traditional betting. Smart Contracts guarantee that participants will never be fooled, and that their money will be kept safe. This is done using oracles, which are trusted data feeds that send real world information directly into the smart contract to ensure that correct and necessary actions are taken. The platform additionally fosters a groundbreaking social and gamified environment to put the fun back into betting.
Bethereum successfully integrates innovative features, appealing design and community elements to offer an industry-first betting solution that users can wholeheartedly trust. The social community casts its net far and wide to reach people across the gaming world, from casual eSport lovers to high stake participants and all of the friendly competition in between. Bets are placed in user-created, public or private, groups while smart contracts protect funds and automatically distribute winnings based on bet conditions and outcomes.
"Bethereum is introducing a new reality to the world of betting where the house will never win, because the house no longer exists," CEO of Bethereum Giacomo Tognoni says. "The state of Colorado took a bold step with legislating an ancient social taboo and we're planning to do the same. Bethereum is removing the negative connotation associated with betting, by making it a completely transparent and secure process, transacted directly and safely between peers."
The Bether token will be available for purchase both in fiat and Ether, simplifying the process while simultaneously increasing the level of security. All platform transactions and the majority of ecosystem payments will be carried out in Bether. Bethereum will offer users the chance to securely participate in a wide range of games from eSports predictions, to casino games and casual bettings.
Download the Bethereum app on the App Store.
Join the conversation about Bethereum on Telegram.
About Bethereum:
Bethereum is a decentralized, blockchain-powered social betting platform, offering an innovative solution to the key challenges of conventional betting. Bets are made between peers as opposed to against a bookmaker. Built on Ethereum technology and the foundation of Smart Contracts, Bethereum introduces a host of innovative and social features, all executed in a completely secure and transparent environment. Bets on the platform are carried out via Ethereum-based token: Bether (BTHR).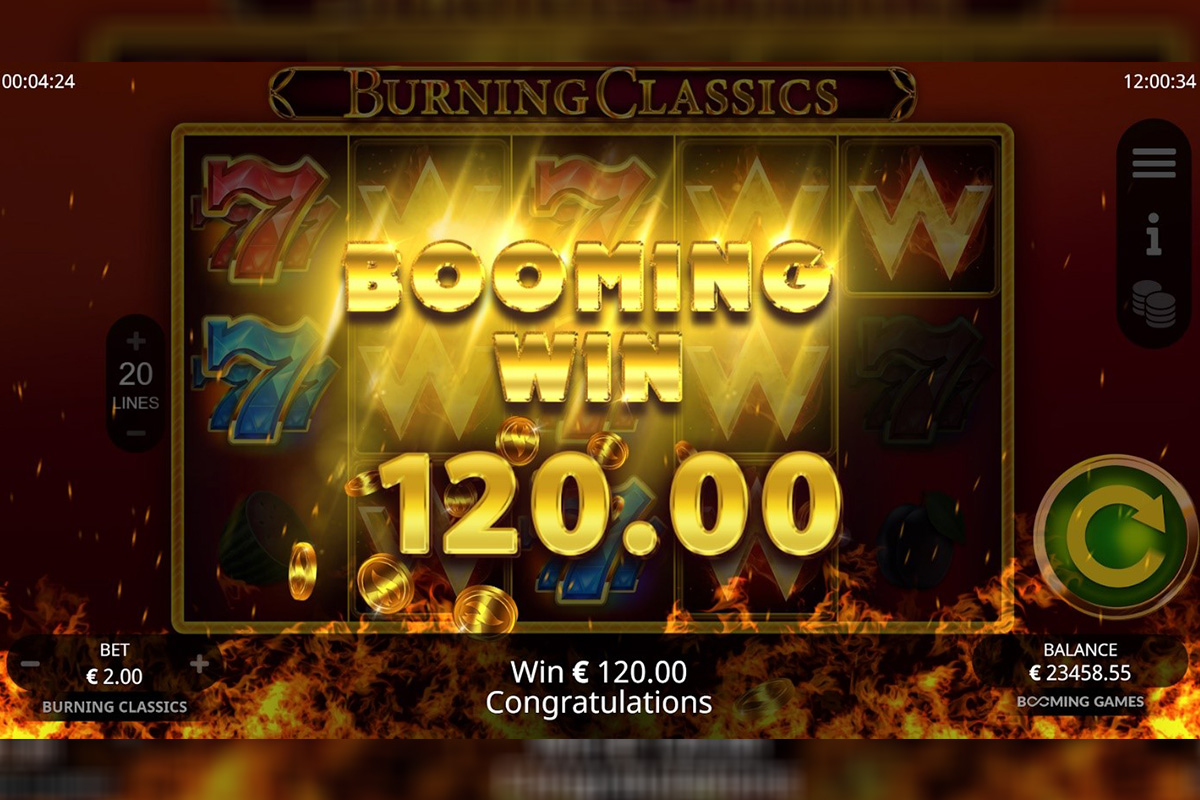 Reading Time:
< 1
minute
Shane Cotter, Booming Games' Director of Product, says "The bricks & mortar casinos may have had to brick-up their doors for a while, but never fear, Booming Games' upcoming release of Burning Classics has all the look & feel of an old-school physical Fruit Machine.
Decked out with classic symbols, this 5×3 is also low volatility, making it especially appealing for your 'time on device' players."
In the tradition of classic slots, this game has been designed to be clean, intuitive and simple. But this doesn't for one second mean you can't win big. On the contrary; all Major and Minor symbols and all Wilds are stacked, while Free Spins can be retriggered indefinitely. And as if that wasn't enough of a recipe for booming wins, the gamble feature enables players to repeatedly double their winnings exponentially, up to 10 times!
So sit back, relax, and get ready to play a real classic.
ThunderSpin and BetConstruct strike 25+ game content agreement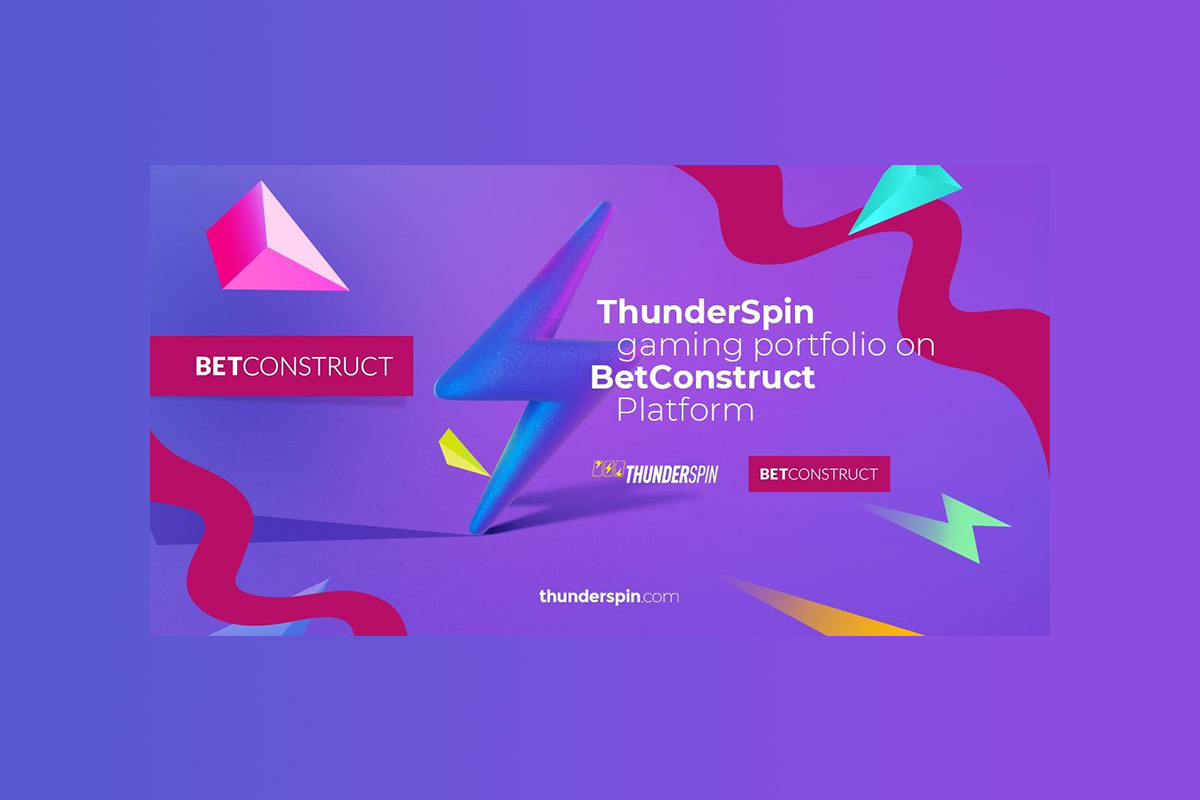 Reading Time:
< 1
minute
ThunderSpin, continues to expand its global reach following an agreement which will see the integration of its portfolio comprising more than 25 high-quality, critically acclaimed and innovative games to BetConstruct's aggregation platform.
Joining forces with such a well-respected industry leader continues the ThunderSpin strategy of expanding the number of its content partnerships in order to enter more international markets and build what is a rapidly growing community of players based throughout the world.
ThunderSpin has adopted a segmented content development programme with the portfolio catering for a broad cross section of tastes and game complexities covering both plot and mechanics. Popular hits include Book of Treasures, Kingdom of Glory, Vikings: Frozen Gods as well as a range of mobile first games.
Commenting on this latest agreement, Jeff Letlat, CEO at ThunderSpin, says: "We are extremely excited to partner with BetConstruct, a name that is synonymous with quality and that is recognised throughout the industry and beyond. I am certain this will strengthen our exposure to a much broader customer base and I am delighted to welcome such a prestigious new partner."
Ruzanna Elchyan, Casino Manager at BetConstruct added: "We are delighted to brighten our game library with a set of high-quality, feature-rich, colourful and beautifully designed unique slots. We look forward with confidence and enthusiasm to a fruitful partnership with ThunderSpin".
Spain Bans Gambling Firms from Sponsoring La Liga Clubs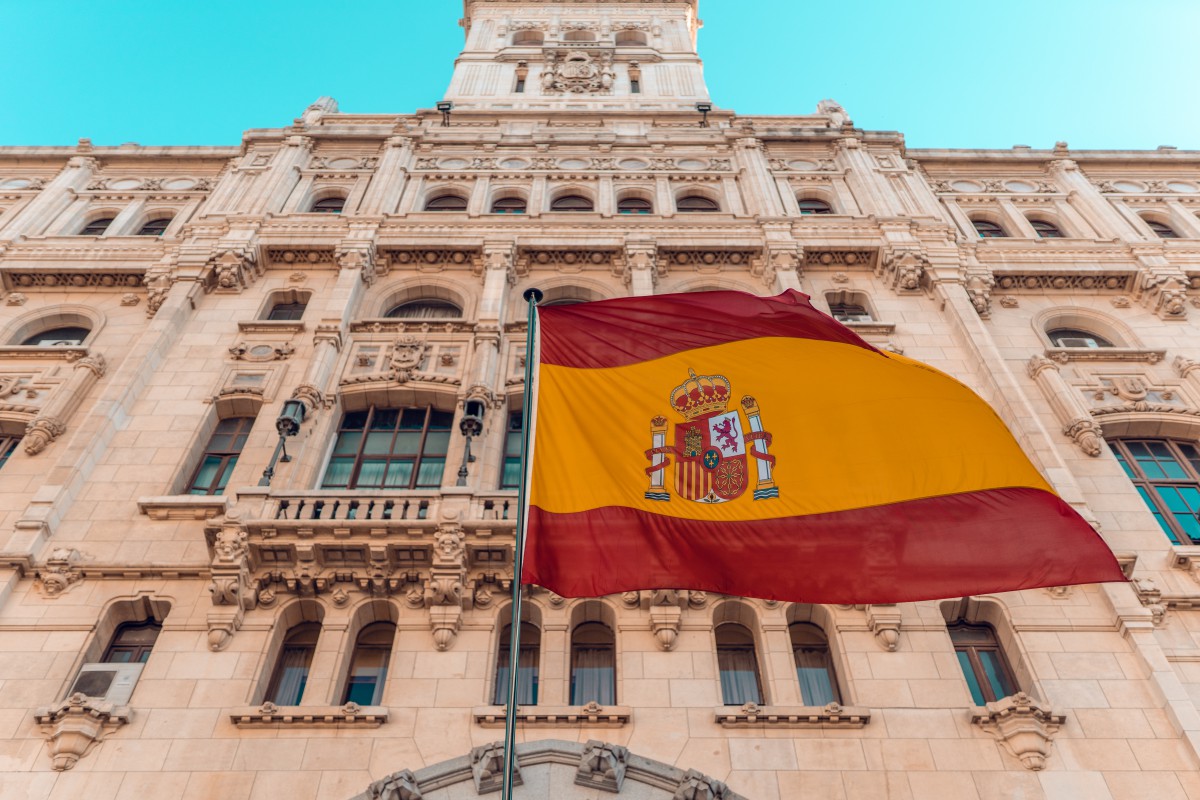 Reading Time:
< 1
minute
According to a report in El Pais, gambling companies will no longer be permitted to appear as front-of-shirt sponsors for La Liga clubs next season.
Spanish Minister of Consumer Affairs Alberto Garzón has proposed a series of measures which will toughen up regulations on betting companies, including restrictions to sponsorship agreements and advertising exposure. Currently, eight clubs in La Liga feature a gambling company as a main shirt sponsor.
The ban follows the approval of laws as part of Spain's "Royal Decree on Advertising" which currently permits a four-hour advertising window for betting companies, but does not authorise any exposure out of the timeframe.
In addition to the ban on shirt sponsorships, the new decree will prevent gambling companies from being allowed to sponsor stadium names nor any other aspect associated with the teams.
Garzón had altered the wording of the ruling to state that "sponsorship in sports T-shirts or equipment will not be admissible", with gambling companies already banned from featuring on youth shirts.