A Look at Indian Online Sports Betting Trends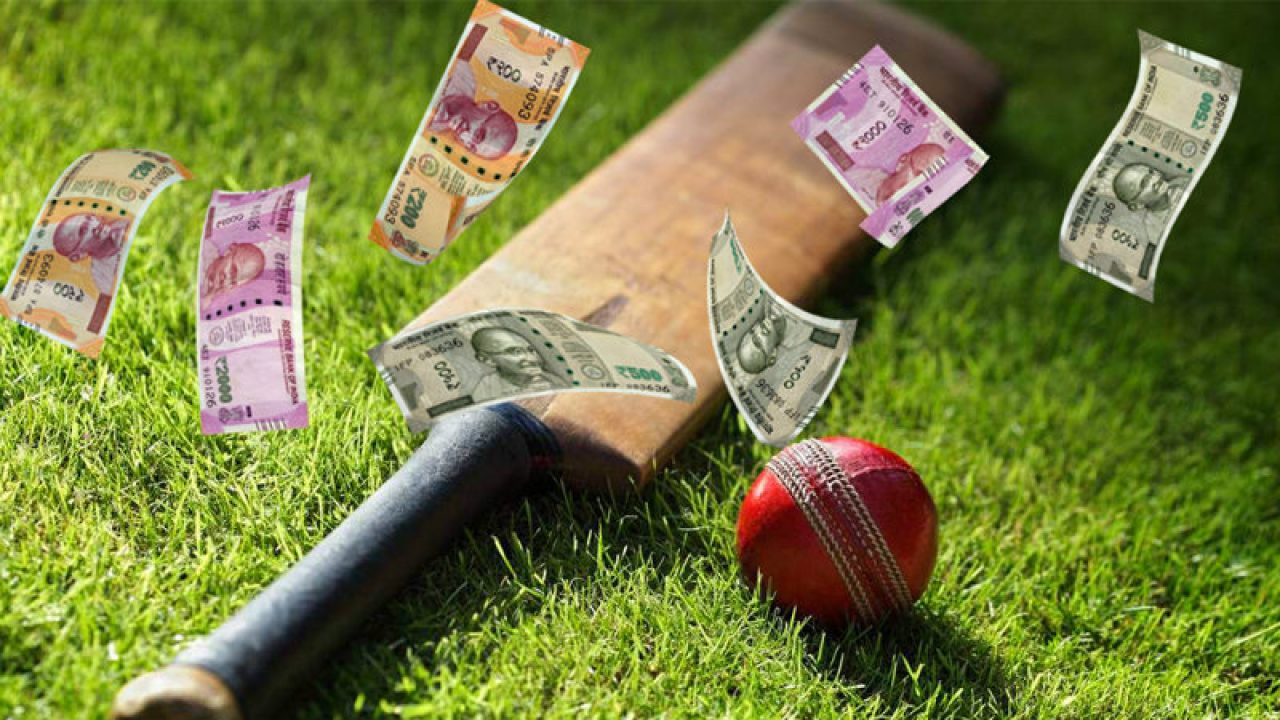 Reading Time:
4
minutes
Gambling has been a huge part of Indian culture for an extremely long time. There are many festivals that happen throughout the year, such as Diwali, where card games are enjoyed. In more recent years, sports betting has become a popular hobby that has led to plenty of match-fixing scandals as criminals try their best to beat the system. Overall, though, the majority play for fun on their mobile phone. In the following article, we are going to have a look at online sports betting trends in India.
Is Sports Betting Legal in India?
Like with many industries in India, the legality of the gambling industry is not clear cut, and it is expected that things will drastically change over the coming years. The government has history with making wrong decisions, so the people of India will be hoping that they will get this one correct. Whether they legalise gambling or not, they cannot stop it from happening, so regulating the gambling industry instead of prohibiting it would be the better option.
It really is about time that the government updated the public gambling act as it has been in use since 1867 when the British were in control of India. This act banned the construction of land-based casinos and gambling sites, but since the Internet was still over one hundred years away from being created, there is obviously no mention of online betting sites. So, while land-based bookmakers and casinos can only currently be found in states such as Sikkim and Goa, gambling at online casinos and sports betting sites is something that can be done across the country.
Online Sports Betting is on the Rise Across India
Despite the grey area, the online sports betting industry in India rakes in big bucks every single year. One of the main reasons for this is the fact that nowadays Indians are spending one-third of their time awake on the mobile phones. Most sports betting sites now have websites and apps that are very easy to use on smartphones, and many are happy to accept Indian sports betting fans because they can see how much potential for profit there is.
Indians can now simply sign up with a bookmaker that is based outside the country, download their app on to their mobile device and then gamble on their favourite sports wherever they happen to be, so long as they can connect to the Internet. There used to be a time where Indian sports betting fans would need to visit dodgy backstreet bookies if they wanted to bet on sports.
Cricket is the Country's Favourite Sport
The main sport in India is cricket and Indians love to watch it, play it, and bet on it. Many often say that cricket is like a religion in India, and this really is not an exaggeration. Any cricketer that gets selected to play for India and goes on to have a stellar career will be treated like a God. One only has to look at the likes of Sachin Tendulkar to see this – he cannot go anywhere without having people screaming out to him and trying to touch him.
One of the world's most popular cricket events is the Indian Premier League (IPL), and it is estimated that Indian cricket fans bet $50-60 million per match. The IPL features all of the best limited-overs players from around the world and they spend around 6 to 7 weeks entertaining hundreds of millions across India and the rest of the world.
When an IPL game is on, most of India stops what they are doing to watch the action. The 2021 IPL is scheduled to start on the 9th of April and finish on the 30th of May, and while there are no fans allowed inside the stadiums, it is still going to be a highly entertaining event and cricket fans cannot wait for it to start.
When it comes to cricket online betting in India the IPL draws the most money, but Indians love to bet on a variety of cricket, especially when the Indian national team is involved. If the Indian national team is not playing or the IPL has come and been, Indian cricket fans will have no issues betting on great cricket events that do not include their beloved team, such as The Ashes between England and Australia.
Due to the Covid-19 situation, a lot of cricket was postponed in 2020, meaning that there is a lot of catching up to be done. While this might be tiresome for the players involved, it is great for cricket fans across India and the rest of the world as there will be plenty of entertaining cricket to enjoy and bet on. We cannot forget that the Twenty20 World Cup is scheduled to be held in India in October and November of this year.
With all this cricket scheduled to be played, it is also going to be a great year for online sportsbooks as it stands to reason that the more cricket there is on, the more money will be bet on it. In fact, due to the overloaded schedule, there are many who believe that cricket betting is going to have its most lucrative year ever.
Horse Racing is Not Far Behind
Horse racing has been popular in India for centuries and is second only to cricket when it comes to betting. It is estimated that 35,000 crores are bet on horse racing each year and with one crore equaling around $140,000, we will let you work out the total amount. The fact that horse racing fans do not even have to leave their home now to bet on horse racing is something that has definitely helped increase the amount of money bet on this sport.
Football Betting is on the rise
Football is the most popular sport in the world, and it is gaining more popularity in India, although it still has some way to go to catch up with cricket and horse racing. When there are no cricket matches being played to watch and bet on, Indians will have no issue with turning their attention to the Indian Super League and some of the world's best leagues such as the English Premier League, La Liga, Bundesliga and the Serie A. They are also more willing to try their luck on South American and Chinese Leagues, which means that bookmakers that cater to Indians now have to embrace lesser leagues from around the world to keep their Indian contingent happy.

FSDL reiterates youth appeal with revolutionary esports platform eISL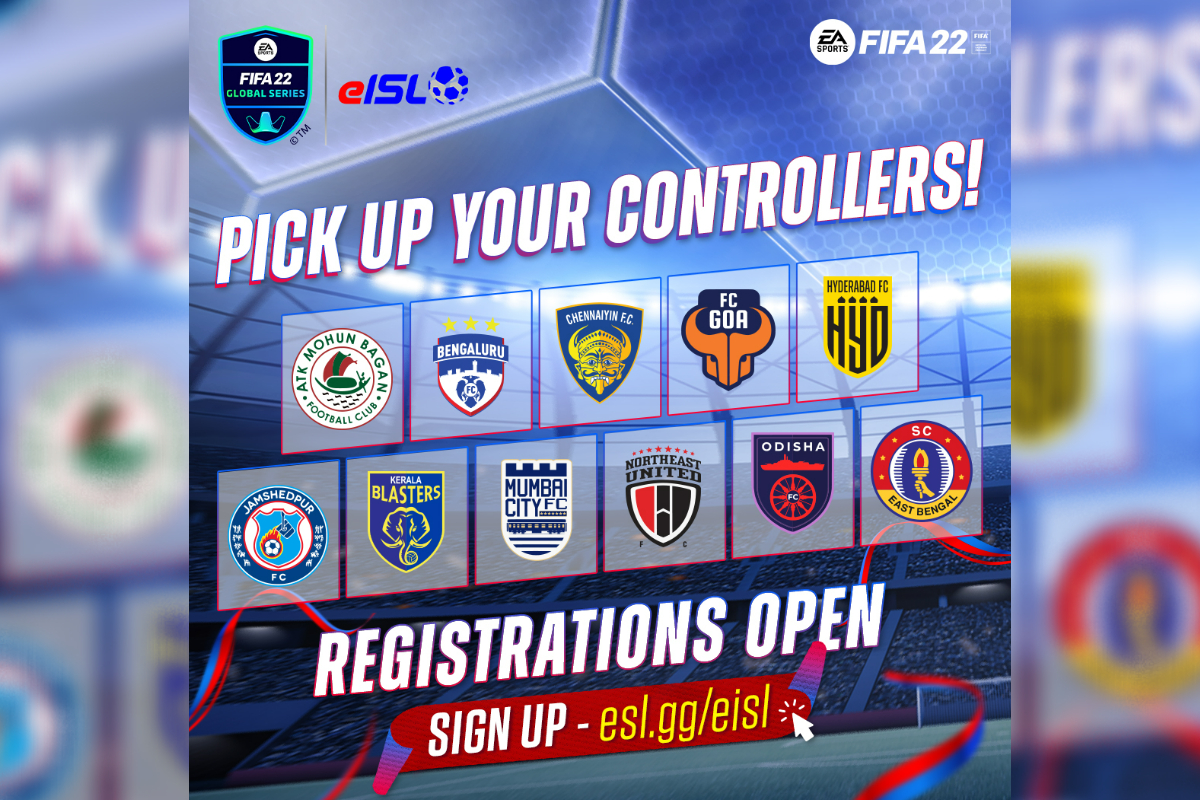 Reading Time:
3
minutes
Football Sports Development (FSDL) and South Asia's leading esports company NODWIN Gaming announced the launch of eISL as Indian Super League becomes the country's first major sports league to venture into competitive gaming, in collaboration with EA SPORTSTM. FSDL has been consistently curating new concepts and platforms to explore the youthful and global facets of football and eISL is another exciting platform to engage the growing number of young football fans in India with the rapidly growing online gaming spectrum. NODWIN Gaming will be the tournament organizer for eISL.
The first edition of eISL is set to debut alongside ISL season 2021-22 from November 20. The eISL finals will be held on March 20, 2022, with a mega prize pool of INR 74 Lacs and an additional INR 4 Lacs for the Season MVP. 22 esports athletes, 11 male and 11 female, will represent all 11 ISL clubs, driving inclusivity with the growing female presence in the esports arena.
A total of 117 matches will be played as this new esports tournament in collaboration with NODWIN Gaming and EA SPORTSTM   will determine the champion of the eISL and will also be an  official  league  qualifying  event  to  the  EA  SPORTSTM     FIFA22  GLOBAL  SERIES  (FGS) Playoffs as ISL becomes the contributing league for the global tournament post its historic inclusion in EA SPORTSTM   FIFA 22.
Aspiring EA SPORTSTM   FIFA 22 esports athletes of the country will compete in a total of 11 online qualifiers. Each qualifier will determine the representatives for the 11 clubs – 1 qualifier per club. Each club will play 2 athletes – 1 male & 1 female. An additional 12th all-female qualifiers will determine the selection of the female players in each club. The rest of the 11 qualifiers will be held in the order of the final ISL 2020-21 season standings. The tournament will have online qualifiers, regular season and grand finals. The clubs will play round-robin matches alongside the inaugural eISL season and a leader board will be put in place. The top 4 clubs will advance to the Grand Finals. The finalists will play in a double-elimination format to determine the winner. Keeping the safety measures in place, a bio-secure bubble will be set up for players in Gurugram, Haryana during the course of the eISL season.
Says Martin Bain, Chief Executive Officer at FSDL, "Fan engagement is one of the key factors to building a sport and expanding its footprint. The growing online gaming landscape in India provides a great opportunity to engage with the next generation of fans in the country. The esports experience is vital to the future of football and we continue to evolve towards its growth."
"eISL is an exciting platform and we are confident that it will lead the evolution of fan engagement and contribute significantly to boost the sport's popularity in the country."
"NODWIN Gaming along with Indian Super League and EA SPORTSTM   aims to select the best FIFA players through EA SPORTSTM   FIFA Global Series India Qualifiers. The strong equity of ISL in India, coupled with the vibrancy of FIFA 22 is sure to spark the intrigue of viewers and players alike. This is sure to bring joy to the millions of esports fans in India", said Mr. Akshat Rathee, MD & Co-Founder, NODWIN Gaming.
EA SPORTSTM    FIFA Global Series, the most inclusive esports tournament has reached the sub-continent as part of its global expansion. With many of the world's biggest football leagues running qualifying events, the EA SPORTSTM  FIFA Global Series brings mammoth participation and viewership. NODWIN Gaming aims to bring together the followers of the sport and the lovers of esports under one blanket to embrace the beauty of the sport in a different shape and form.
The qualifications will take place between 1-3 November 2021 and the Grand Finals on 19 & 20 March 2022.
Registrations for the qualifiers will be held on ESL Play and from the events section on PlayStation. Players will have to create an ESL Play ID to register for the tournament on the ESL Play platform. The minimum age to enter the competition is 16.
Tourism & Sports Ministry, SAT and Garena Signs MoU to Support and Enhance Esports Industry in Thailand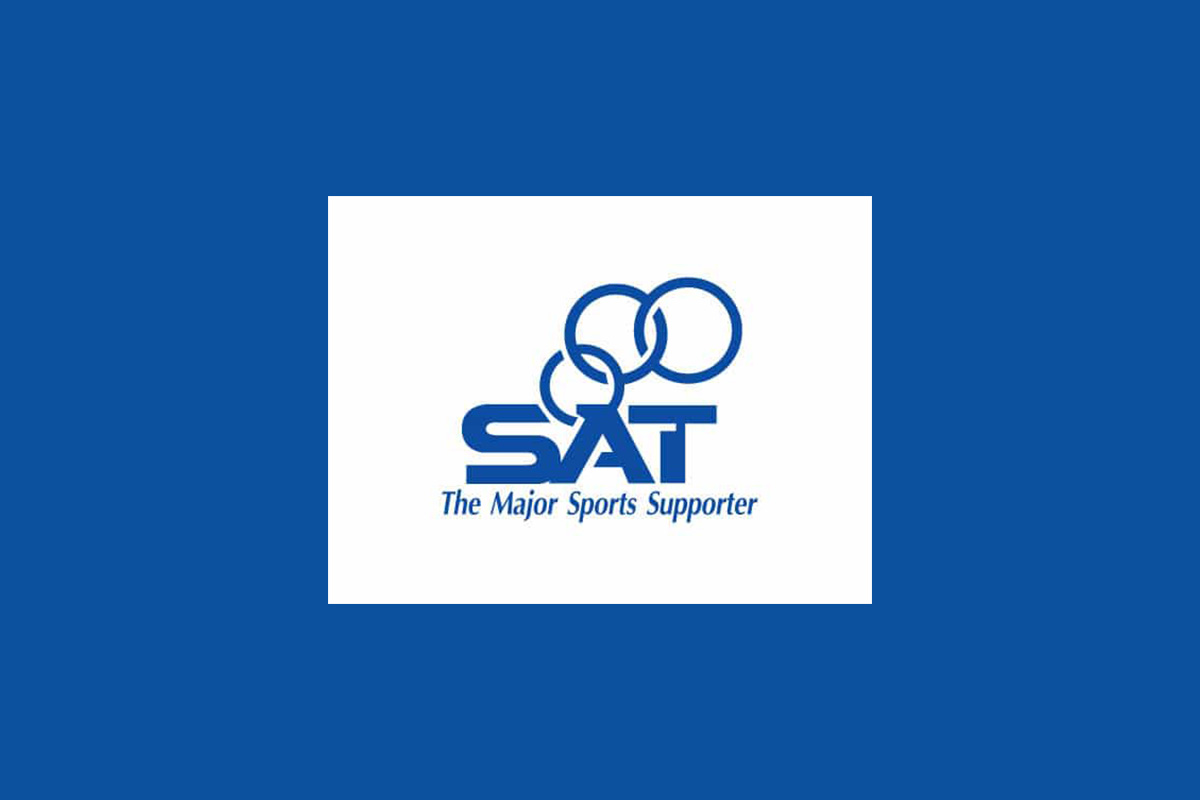 Reading Time:
2
minutes
The Sports Authority of Thailand (SAT) and the Thailand Ministry of Tourism and Sports have partnered with Garena Online Thailand to strengthen the domestic esports industry and develop the country as the hub of esports tournaments in Asean.
"The ministry and the SAT will focus more on esports next year including training and welfare to develop the esport ecosystem after esports was named in the Royal Gazette last month as one of the country's professional sports," Tourism and Sports Minister Phiphat Ratchakitprakarn said.
The esports industry across Asean was worth US$39 million in 2020 and is expected to grow to $72 million by 2024 as people spend more time playing online games amid the pandemic, according to the minister.
A boom in esports does not only benefit internet providers or IT products, but also consumer product makers which target millennials, sport tourism, and investment in the country, he said.
Mr Phiphat said Thailand is due to take part in the biggest esports event, Arena of Valor (RoV) International Championship 2021 (AIC 2021), with a prize pool of $1 million, at the end of next month, which could help the country prepare to serve as the future regional hub for esports competition.
SAT governor Kongsak Yodmanee said the agency has recently established the SAT Esports Academy to train RoV players participating in the upcoming Road to AIC 2021, a tournament that selects esports teams for AIC 2021.
Kongsak said there are 12 members from two esport teams that are preparing for the match under the supervision of the SAT, which provides support for physical training, nutrition and sports psychology.
The Tourism and Sports Ministry, the SAT and Garena signed a memorandum of understanding to support and enhance the esports industry in Thailand.
"Even though Thailand is not the biggest esports market in Asia, investors and stakeholders perceive the country as a potential market thanks to the readiness of the ecosystem and official recognition from the government," Allen Hsu, regional head of strategic partnership and esports development at Garena Online Thailand, said.
Thailand is the first country where foreign football clubs like Paris Saint-Germain and Valencia have invested in the RoV Pro League, which showed the country's potential for esports, he said.
He said 2022 will be the year for esports as many tournaments will take place in Thailand and overseas, particularly the SEA Games and Asian Games, where esports have become a medal sport and could gain more recognition.
Fosun Sports Group Announces New Entity to Deepen Global Sports Industry Footprint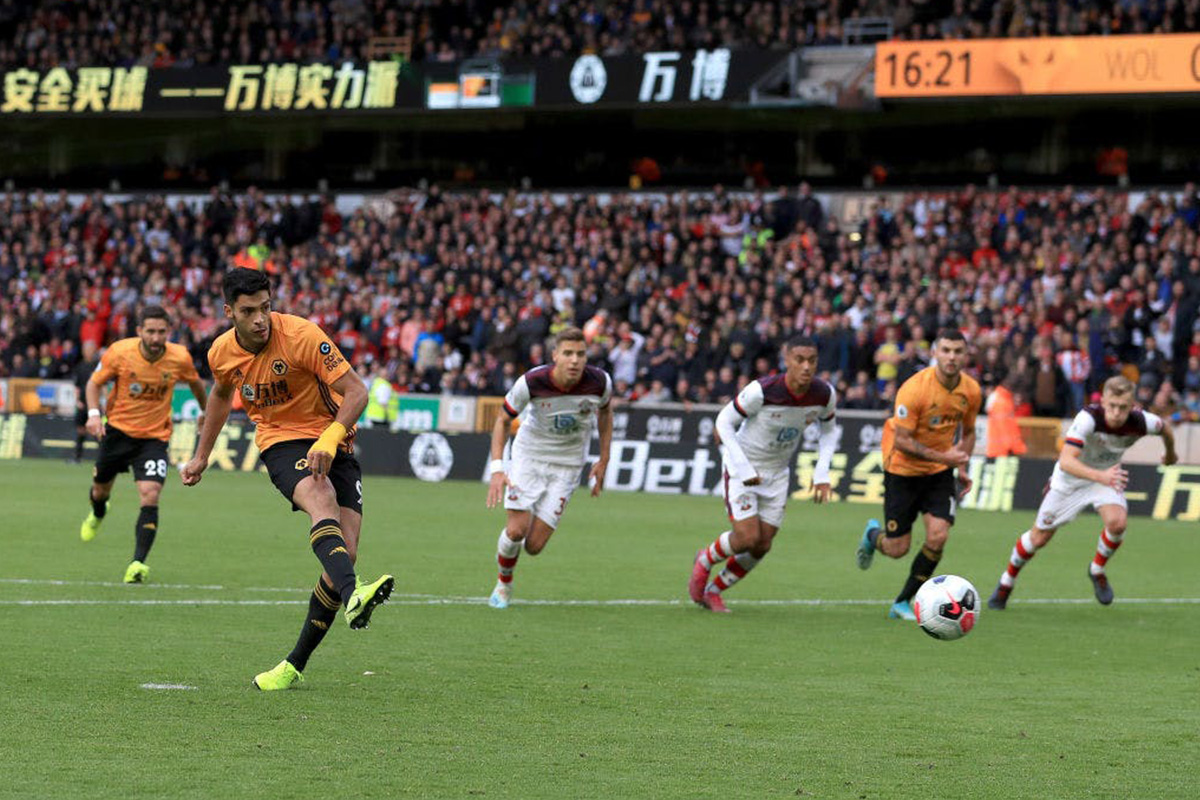 Reading Time:
3
minutes
On October 19, Fosun Sports Group (hereinafter referred to as "Fosun Sports"), a global pan-sports industry operating group company and subsidiary of Fosun International's happiness segment, announced the formal establishment of Fosun Sports as a holding entity, and the acquisition of core operating assets and management team of Foyo, in games, esports and sports. At the same time, Fosun Sports has received a minority strategic investment from the U.S. finance and technology firm, PEAK6 Investments, which will continue to deepen the global industrial layout around the core business of sports, esports and games in the future.
Since Fosun acquired Wolverhampton Wanderers Football Club in 2016, Fosun Sports has relied on the group's global resources and built a professional team to operate the club consistently and steadily, which has greatly enhanced Wolves' brand value. In 2018, Wolves won the EFL Championship title and returned to the English Premier League, with 7th placed-finishes in the Premier League for two consecutive seasons and a last-eight finish in the UEFA Europa League. Wolves ranked 19th in the Brand Finance 2020 football club brand value rankings.
Meanwhile, Fosun Sports has built a sports-focused platform to offer its community of loyal football and esports fans a unique and innovative range of products (merchandising, sports fashion…) + content (music, mobile gaming, social media) + experience (matches, gaming portal…). Today, Fosun Sports has found its unique path to directly communicate with young audiences and connect with core users.
In 2019, Fosun Sports established the trendy sports brand WWFC based on the Wolves IP (Intellectual Property) and launched a collaboration series. Through "Wolves Fashion Night" and "Wolves Fan Night", Fosun Sports harnessed the combined power of its projects, fully deploying the resources of fashion, trend, and partner brands. Wolves has now been successfully transformed from a traditional soccer brand to a diversified pan-sports lifestyle brand and is known as a practitioner of "sports + fashion" in the industry. Such IP operation capability also makes Fosun Sports the exclusive authorised partner of CFA (China Football Association) China Team to develop licensed products and create a new "content + trend + youth" lifestyle brand "My Home Field".
In addition, Fosun Sport actively entered the esports industry. Since 2018, Wolves has been one of the most active Premier League clubs in esports, with three teams in the UK – FIFA 22, Rocket League and Le Mans/Formula Pro Series sim racing, as well as strong collaborations with other popular esports titles such as Fortnite. From 2019, Fosun Sports has entered the China esports market with the "Wolves Esports" brand, currently with five divisions including Honor of Kings, QQ Speed, Identity V, Call of Duty Mobile, FIFA Online 4, and has won multiple titles in international and domestic major competitions. Three out of the five squads have won championships in various national or global competitions.
The acquisition of Chongqing QGhappy (now renamed as Chongqing Wolves), the Honor of Kings professional league team with six championship titles, in September, was one of the most critical moves by Fosun Sports to connect with young audiences in the esports world, further expanding its esports footprint by entering KPL, the top league of mobile gaming with 100 million daily active users. The addition of a Wolves KPL squad has made the Wolves Esports brand one of the best in Asia.
The strategic investor in Fosun Sports, PEAK6, is the owner of North American esports powerhouse Evil Geniuses, a team with a long and decorated history since its foundation in 1999, and the winner of the fifth International DOTA2 Championships (Ti5). Fosun Sports then made a strategic investment into Evil Geniuses in July 2021, building deep cooperation between Wolves and Evil Geniuses, and thus entering the North American esports market.
From DOTA2, Honor of Kings, FIFA, Call of Duty Mobile, QQ Speed, Identity V and virtual 24 hours of Le Mans combined with traditional sports, Fosun Sports has advanced in the esports market in China, North America and Europe, achieving "full coverage" in esports both geographically and in terms of projects.
Fosun Sports has reached more than 30 million fans worldwide through its two core businesses of soccer and esports, which brings infinite possibilities for business development to form a global sports ecosystem.
Mr. Jeff Shi, Chairman of Fosun Sports, said he was delighted to have PEAK6 join the Fosun Sports family. "Our organisations have great synergy, from our mutual desire to challenge conformity, to our openness for collaboration, and of course our shared passion for sports, technology and achieving success through hard work, intelligence and innovation."
"We are confident PEAK6 can help bring Fosun Sports and Wolves a wealth of knowledge, wisdom and learning, and support Fosun Sports to become a sports industry group with global influence and much success."
Fosun Sports is also one of the key business units of Fosun's happiness segment. After the restructuring, the company will have the opportunity of rapid development with empowerment from Fosun's ecology, and to gain greater synergies through mutual empowerment with other member brands in the Fosun system.