A Look at Indian Online Sports Betting Trends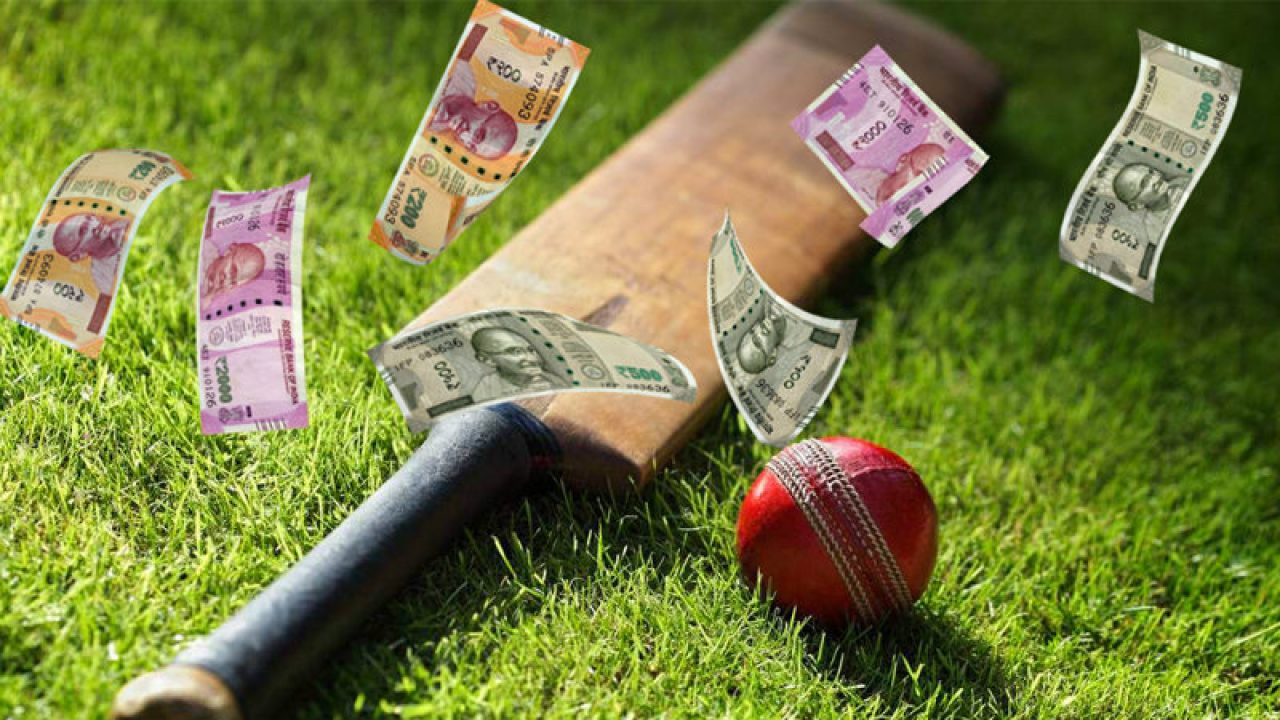 Reading Time:
4
minutes
Gambling has been a huge part of Indian culture for an extremely long time. There are many festivals that happen throughout the year, such as Diwali, where card games are enjoyed. In more recent years, sports betting has become a popular hobby that has led to plenty of match-fixing scandals as criminals try their best to beat the system. Overall, though, the majority play for fun on their mobile phone. In the following article, we are going to have a look at online sports betting trends in India.
Is Sports Betting Legal in India?
Like with many industries in India, the legality of the gambling industry is not clear cut, and it is expected that things will drastically change over the coming years. The government has history with making wrong decisions, so the people of India will be hoping that they will get this one correct. Whether they legalise gambling or not, they cannot stop it from happening, so regulating the gambling industry instead of prohibiting it would be the better option.
It really is about time that the government updated the public gambling act as it has been in use since 1867 when the British were in control of India. This act banned the construction of land-based casinos and gambling sites, but since the Internet was still over one hundred years away from being created, there is obviously no mention of online betting sites. So, while land-based bookmakers and casinos can only currently be found in states such as Sikkim and Goa, gambling at online casinos and sports betting sites is something that can be done across the country.
Online Sports Betting is on the Rise Across India
Despite the grey area, the online sports betting industry in India rakes in big bucks every single year. One of the main reasons for this is the fact that nowadays Indians are spending one-third of their time awake on the mobile phones. Most sports betting sites now have websites and apps that are very easy to use on smartphones, and many are happy to accept Indian sports betting fans because they can see how much potential for profit there is.
Indians can now simply sign up with a bookmaker that is based outside the country, download their app on to their mobile device and then gamble on their favourite sports wherever they happen to be, so long as they can connect to the Internet. There used to be a time where Indian sports betting fans would need to visit dodgy backstreet bookies if they wanted to bet on sports.
Cricket is the Country's Favourite Sport
The main sport in India is cricket and Indians love to watch it, play it, and bet on it. Many often say that cricket is like a religion in India, and this really is not an exaggeration. Any cricketer that gets selected to play for India and goes on to have a stellar career will be treated like a God. One only has to look at the likes of Sachin Tendulkar to see this – he cannot go anywhere without having people screaming out to him and trying to touch him.
One of the world's most popular cricket events is the Indian Premier League (IPL), and it is estimated that Indian cricket fans bet $50-60 million per match. The IPL features all of the best limited-overs players from around the world and they spend around 6 to 7 weeks entertaining hundreds of millions across India and the rest of the world.
When an IPL game is on, most of India stops what they are doing to watch the action. The 2021 IPL is scheduled to start on the 9th of April and finish on the 30th of May, and while there are no fans allowed inside the stadiums, it is still going to be a highly entertaining event and cricket fans cannot wait for it to start.
When it comes to cricket online betting in India the IPL draws the most money, but Indians love to bet on a variety of cricket, especially when the Indian national team is involved. If the Indian national team is not playing or the IPL has come and been, Indian cricket fans will have no issues betting on great cricket events that do not include their beloved team, such as The Ashes between England and Australia.
Due to the Covid-19 situation, a lot of cricket was postponed in 2020, meaning that there is a lot of catching up to be done. While this might be tiresome for the players involved, it is great for cricket fans across India and the rest of the world as there will be plenty of entertaining cricket to enjoy and bet on. We cannot forget that the Twenty20 World Cup is scheduled to be held in India in October and November of this year.
With all this cricket scheduled to be played, it is also going to be a great year for online sportsbooks as it stands to reason that the more cricket there is on, the more money will be bet on it. In fact, due to the overloaded schedule, there are many who believe that cricket betting is going to have its most lucrative year ever.
Horse Racing is Not Far Behind
Horse racing has been popular in India for centuries and is second only to cricket when it comes to betting. It is estimated that 35,000 crores are bet on horse racing each year and with one crore equaling around $140,000, we will let you work out the total amount. The fact that horse racing fans do not even have to leave their home now to bet on horse racing is something that has definitely helped increase the amount of money bet on this sport.
Football Betting is on the rise
Football is the most popular sport in the world, and it is gaining more popularity in India, although it still has some way to go to catch up with cricket and horse racing. When there are no cricket matches being played to watch and bet on, Indians will have no issue with turning their attention to the Indian Super League and some of the world's best leagues such as the English Premier League, La Liga, Bundesliga and the Serie A. They are also more willing to try their luck on South American and Chinese Leagues, which means that bookmakers that cater to Indians now have to embrace lesser leagues from around the world to keep their Indian contingent happy.

Galaxy Racer appoints Syed Ibn-E-Ali as Chief Financial Officer for South-East Asia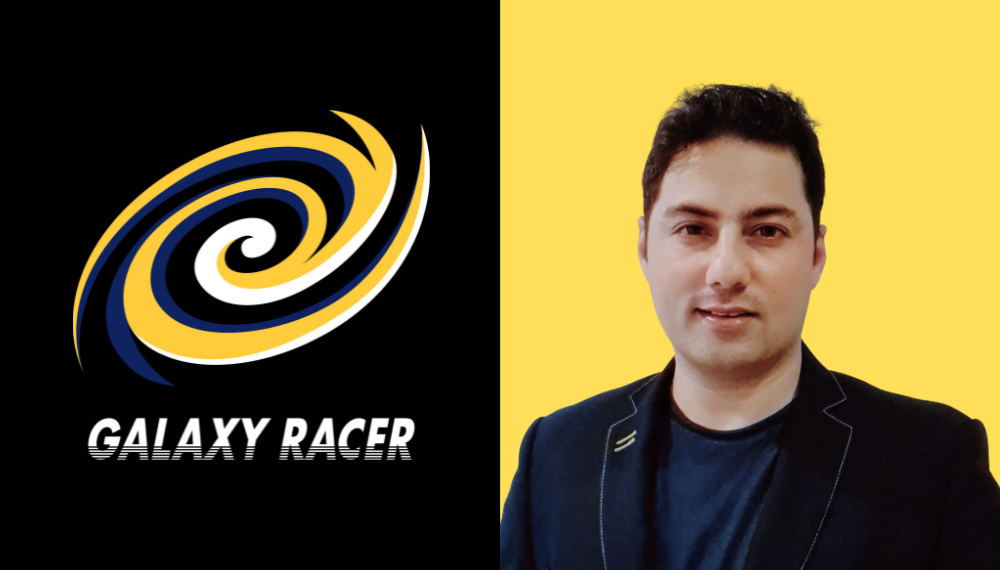 Reading Time:
2
minutes
Galaxy Racer (GXR), the transmedia powerhouse focused on esports, content creators, music and sports, has appointed Syed Ibn-E-Ali as its new Chief Financial Officer for SEA. In his new role, he will mainly focus on the growth, strategy and finances of Galaxy Racer in South-East Asia.
Joining Galaxy Racer with over 14 years of experience in financial administration and operations management, Ali brings with him a deep understanding of Software as a Service (B2B), eCommerce and the video games industry, taking on major positions across multiple regions including the USA, South Asia and APAC.
Having worked at the top level of finance at significant tech, media and gaming companies, including Rocket Internet and Streamline Media Group, Ali will be bringing his considerable experience driving media and gaming companies forward to Galaxy Racer's operations in South-East Asia.
In his new role, Syed Ibn-E-Ali will be responsible for helping with the organisation's expansion across the SEA region, as well as focusing on the structuring of all Galaxy Racer's SEA offices, policy implementation and corporate governance.
With an outstanding track record of building strong business partnerships, optimising business processes and delivering strategic growth, Ali's rich experience in accounting, auditing and finance will give Galaxy Racer an exceptional foundation for success in South-East Asia.
Syed Ibn-E-Ali, Chief Financial Officer SEA at Galaxy Racer said: "The continued growth of Galaxy Racer speaks for itself, and I'm so excited to join the team as the Chief Financial Officer for SEA, and help take the brand's presence in the region to the next level. Entertainment, especially esports has become one of the most hyper-growth industries in Asia and is evolving at a tremendous pace. So it's incredibly exciting for me to be with Galaxy Racer, at the very forefront of that growth."
Mitch Esguerra, CEO SEA at Galaxy Racer commented: "It's a pleasure to have Syed Ibn-E-Ali join us as our new Chief Financial Officer for SEA. His vast levels of experience and expertise at the top levels of the finance industry, alongside his passion for the esports and gaming industries, will be vital for us as we continue to grow in the region and build our global footprint."
Spectacular growth helps Pronet Gaming pivot towards Asia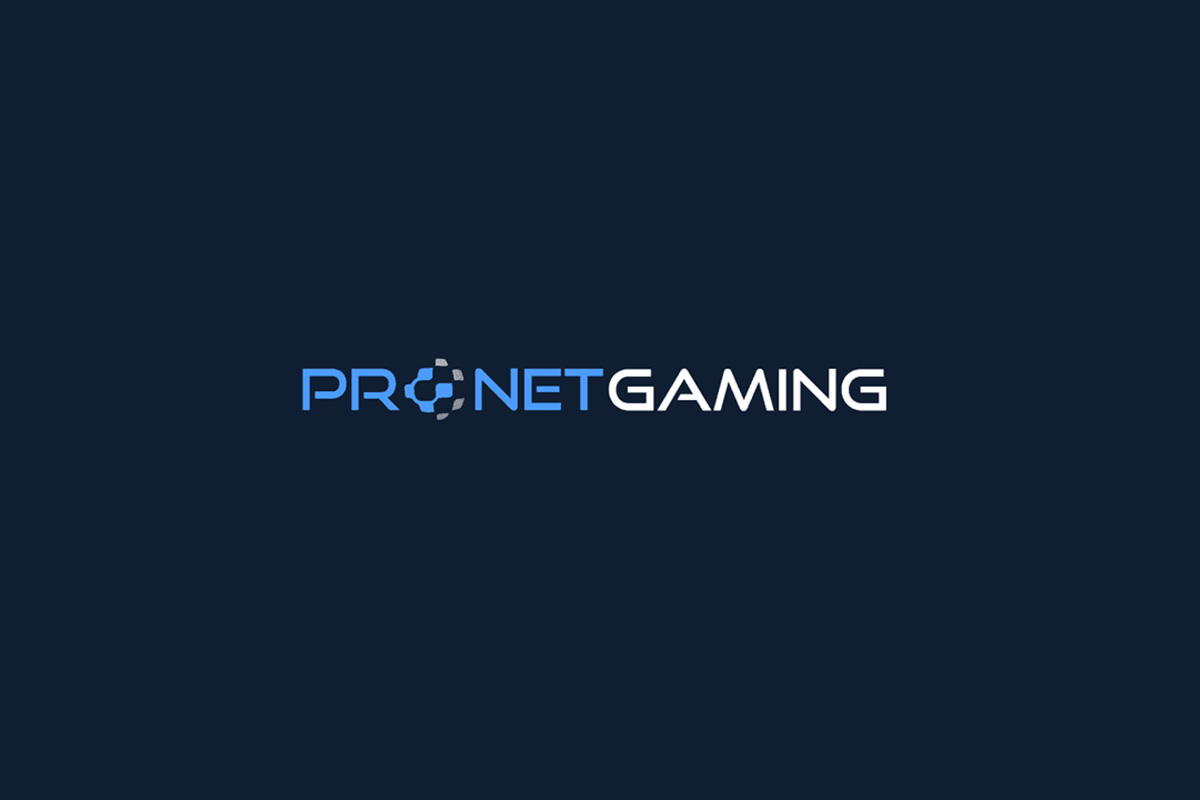 Reading Time:
2
minutes
Pronet Gaming is to turn its attention to emerging markets in Asia following the unprecedented success that has allowed it to expedite its ambitious plans ahead of schedule.
The full turnkey platform specialist has expanded rapidly in the last 18 months after providing a range of operators with sportsbook and casino platform solutions, as well as a range of retail options, in a variety of jurisdictions around the world.
This growth has funded a massive investment in IT and new offices which has allowed it to perfect it's offering for markets in Asia, where its services will allow brands to offer localised products to their customers and a genuine point of difference among competitors.
The supplier will also embark on a recruitment campaign to bolster its ranks in one of the region's most important gaming hubs, across all disciplines including sales, marketing, account management and IT Support and Development
Pronet Gaming CEO Alex Leese said: "An Asian market entry was always in the plan and required a real focus on ensuring that we had the right product to compete. I'm obviously really pleased that we are now able to do that sooner rather than later.
"The tremendous commercial success we have enjoyed is not only testament to the hard work of the team and the universal appeal of our offering, but it bodes well for new customers looking for an affordable, yet tailored solution.
"Needless to say, we will have to expand our team with Asian market specialists in the coming months to ensure we offer a truly localised service, but I'm confident we will have a compelling proposition moving forward."
Pronet Gaming has introduced a number industry-firsts such as FastBet, which has helped optimise the player experience. This solution enables users to wager multiple single bets across all sports at the touch of a button without creating a betslip.
The provider's Popular Bets and Popular Events widgets automatically display the wagers and sports that are most popular in a jurisdiction, refreshing every five minutes.
Pronet Gaming's clients are also able to customise the sports betting features that suit their unique needs in regulated markets, creating fine-tuned experiences for audiences that increase revenues as well as engage and retain players.
PAGCOR releases P30.09 million aid to three beneficiaries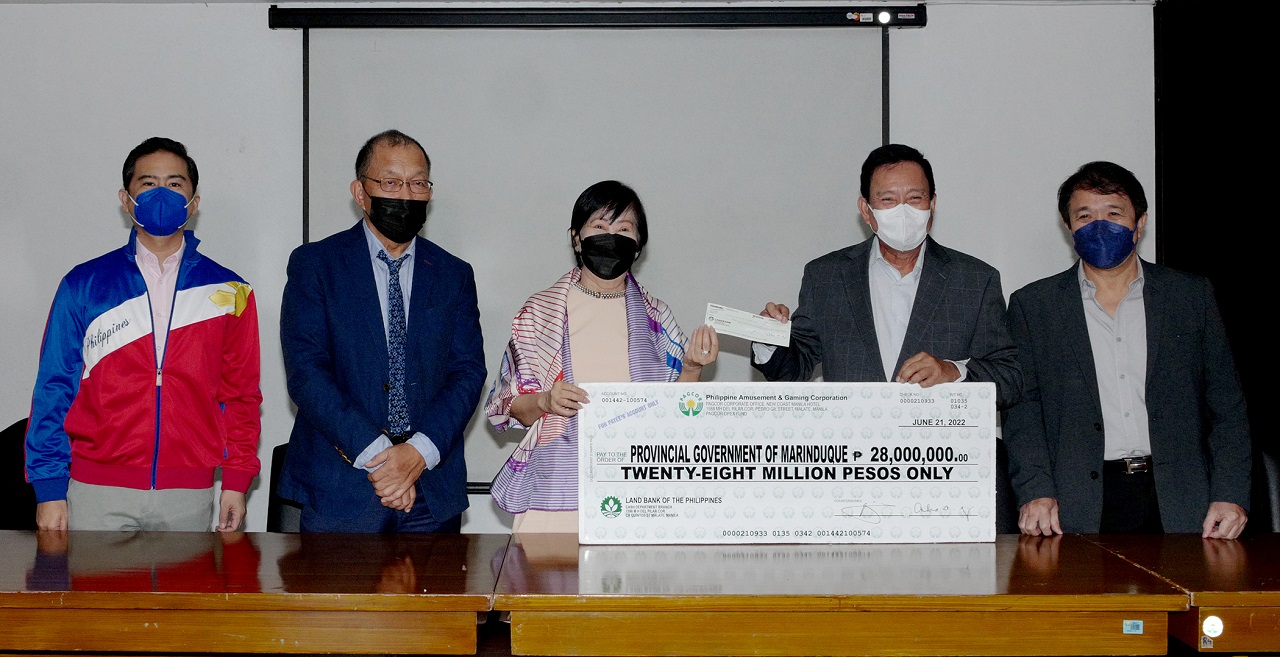 Reading Time:
< 1
minute
THREE new beneficiaries received funding for their respective community development projects after the Philippine Amusement and Gaming Corporation (PAGCOR) released a total of P30.09 million in financial grants on June 21, 2022 at the agency's Executive Office in Manila.
The provincial governments of Marinduque and Ilocos Sur as well as the Nueva Vizcaya Police Provincial Office received their cash grants from PAGCOR Chairman and CEO Andrea Domingo, who was joined in the distribution of checks by President and COO Alfredo Lim and Directors Gabriel Claudio and James Patrick Bondoc.
Marinduque was granted P28 million, which Provincial Governor Presbitero Jose Velasco. Jr. said will be used for the construction of four covered courts in different barangays.
"Napakalaking bagay nitong donasyon sa amin ng PAGCOR dahil maraming tao ang makikinabang sa itatayong covered courts sa apat na barangay sa Marinduque," he explained. Said structures, Velasco added, can be used as evacuation centers during calamities and venues for various sports and livelihood programs.
Ilocos Sur, meanwhile, received P1.89 million for the procurement of 55 computer sets that will be distributed to ten municipalities and one city in the first legislative district of the province. Acting Provincial Treasurer Ronnette Victa, who represented Governor Ryan Luis Singson received the donation.
The state-run gaming firm also turned over P199,833 to the Nueva Vizcaya Police Provincial Office Director Police Colonel Ranser Evasco to finance the purchase of a laptop with printer and a TV set.
"Napakahalaga po ng mga kagamitang aming bibilhin sapagkat halos lahat ng aming conference ngayon eh virtual na. Kaya't lubos po kaming nagpapasalamat sa PAGCOR sa tulong-pinansyal na kanilang ipinagkaloob sa amin," Evasco noted.