Enteractive Breakfast Briefing: The responsible approach to customer engagement within the iGaming industry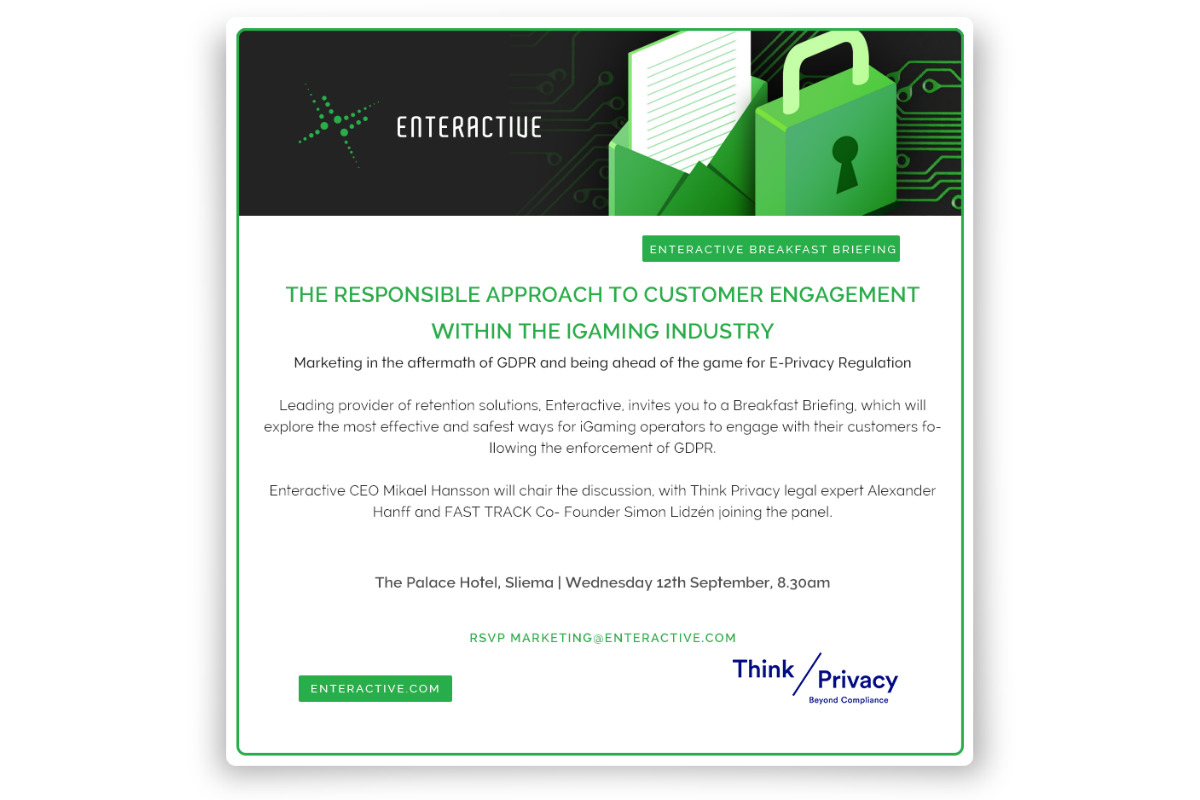 Reading Time:
2
minutes
Marketing in the aftermath of GDPR and being ahead of the game for ePrivacy Regulation
Malta, Wednesday 5th September 2018: Leading provider of retention solutions, Enteractive, is holding a Breakfast Briefing later this month, which will explore the most effective and safest ways for iGaming operators to engage with their customers following the enforcement of GDPR.
Taking place on Wednesday 12th September at the Palace Hotel in Malta, Enteractive CEO Mikael Hansson will chair the discussion, with Think Privacy legal expert Alexander Hanff and FAST TRACK Co- Founder Simon Lidzén joining the panel.
The guest speakers will examine the immediate fallout following GDPR's requirement for valid consent when companies contact their customer base, which in some markets has resulted in an 80% loss of a marketing database. Both industry professionals will highlight alternative legal options to consider when sending and handling marketing material.
In addition, the panel will also be looking into how operators should be preparing themselves for the upcoming EU ePrivacy Regulation (ePR), which will impact those who engage in electronic direct marketing and is likely to be enforced in 2019.
Enteractive CEO Mikael Hansson said: "There's no doubt that GDPR has had a major impact on the iGaming industry, and with further regulatory changes in the pipeline, the way in which operators communicate with their customers will become increasingly scrutinised.
"Obtaining valid consent can be difficult to obtain and brings a number of risks to operators, including the severe loss of a marketing database.
"Our latest Breakfast Briefing aims to examine the current climate and highlight the safest and most effective ways for companies to talk to their customers, ensuring they are compliant with the new rules and avoid hefty fines."
The Enteractive Breakfast Briefing will take place on Wednesday 12th September at The Palace Hotel Sliema, Malta, 8.30am.
If you are interested in attending the event, please email Carla Formosa at marketing@enteractive.se
About Enteractive
Enteractive is a leading provider of player retention solutions for the iGaming industry. Co-founded in 2008 by CEO Mikael Hansson, the company's Player Reactivation Services help operators return churned players back to action, while its Player Support Offering makes sure active players stay on board. Enteractive received its Responsible Gaming accreditation from the Global Gaming Guidance Group and is committed to supporting and augmenting the responsible gaming policies of its operator clients. This includes promoting the awareness of problem gambling, as well as improving prevention, intervention, and treatment. Their clients within betting and gaming include leading names such as Kindred, Betsson Group and Gaming Innovation Group. For more information on our, please contact Andrew Foster at andrew.foster@enteractive.se
About Think Privacy
Think Privacy AB is a consultancy and solutions provider for organisations seeking to embrace privacy and data protection. Our skills and expertise span legal, technical and political sectors with a track record in change management, lobbying, development, advisory roles, legal and compliance – making us the perfect match for any organisation looking for help on privacy and data protection matters.
About FAST TRACK
Three partners with 40+ years in i -gaming came together to build FAST TRACK. It was founded on the basic principle – To simplify everything required to set up your own online casino. The FAST TRACK team tears down all legal, operational & technology barriers, delivering a one stop shop for anyone starting an online casino. They deliver a turnkey solution with full managed services & technology that gets their clients quick to the market with an industry leading product.
Aspire Global fully integrates with Swedish self-exclusion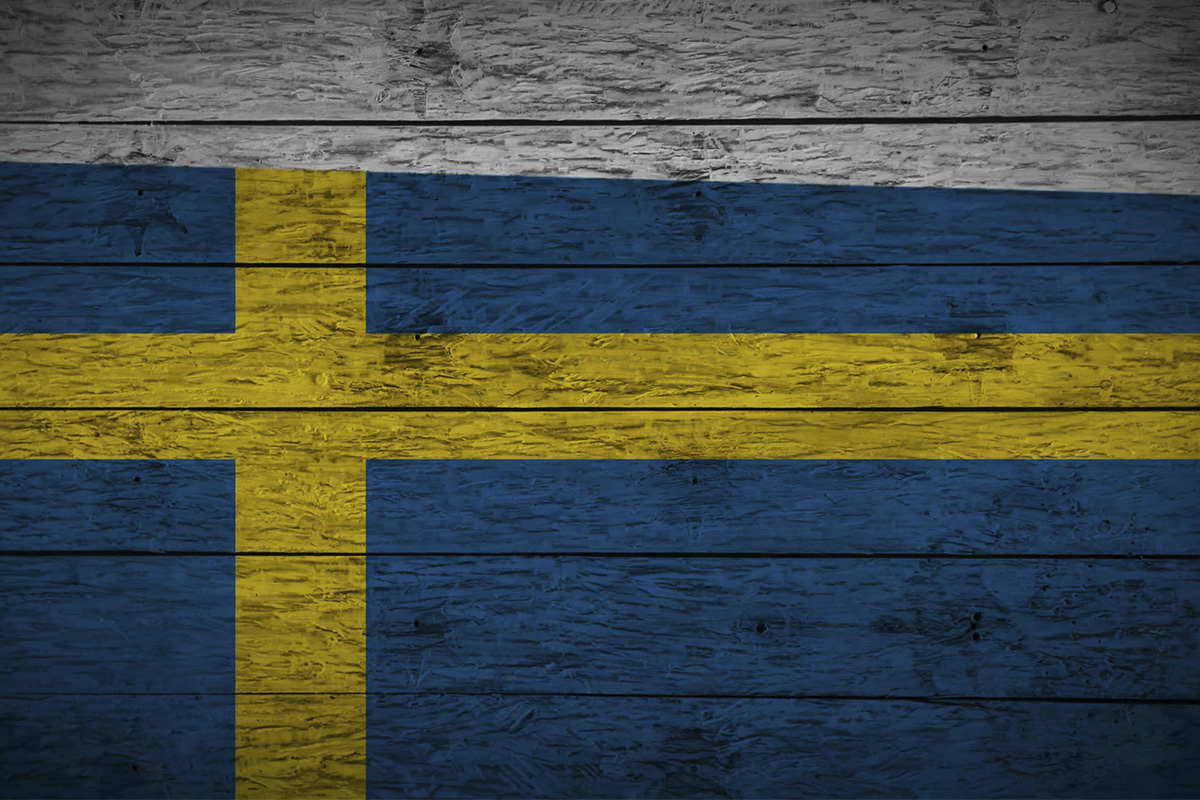 Reading Time:
1
minute
Aspire Global is now fully compliant with online gambling laws in Sweden. Earlier, they have been criticised by national regulator Spelinspektionen for failing to comply with the country's iGaming regulations. Aspire Global has carried out work to fix a technical foul and ensure that it is fully integrated with the system.
"We took all the necessary actions immediately in order to resolve the technical issue and all our Swedish websites are now up and running," a spokesperson for Aspire Global spokesperson said.
"Aspire Global views compliance and responsible gambling as a top priority," they explained. "We are committed to cooperate with the Swedish regulations in order to provide our players with a safe gaming environment."
Mass. Council urges to include safeguards in sports gambling legislation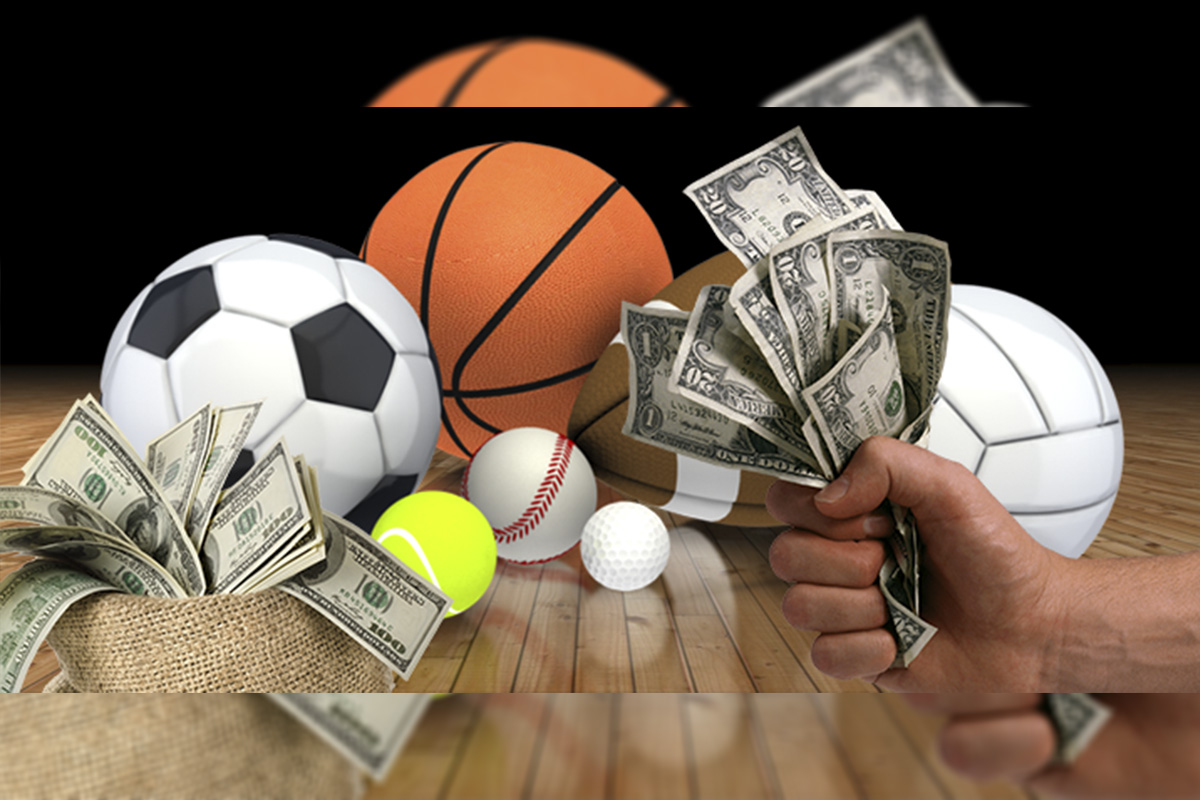 Reading Time:
2
minutes
The Massachusetts Council on Compulsive Gambling (Mass. Council) strongly urges Governor Charlie Baker and the Mass. State Legislature to include safeguards in any sports gambling legislation against the potential negative consequences that may result.
The Mass. Council's Executive Director Marlene Warner states, "Massachusetts is known as a leader in the field of responsible gambling and problem gambling services due to the number of safeguards that were implemented when casino gambling was passed. The Mass. Council would recommend that, similar to the 2011 Expanded Gaming Bill, any proposed sports gambling legislation include items that increase protective factors for players and minimize the potential harms. Gambling is not a risk-free activity and we have a state that loves to gamble; these recommended measures would go a long way to make sure that people can keep their gambling fun and entertaining. And, for those for whom gambling is a problem, we would like to provide a solid safety net to get them back to health."
The safeguards recommended include:
Dedicated funds to provide for responsible gambling and problem gambling programs across the Commonwealth
Designated regulator, such as the Mass. Gaming Commission, so that they can further implement current responsible gambling and research initiatives to encompass sports betting
Required employee training for all brick-and-mortar and online staff of both host and vendor companies
Opportunities for voluntary self-exclusion and limit setting on time, losses, money in account
Baseline research prior to sports betting going live, ongoing research on gambling behavior, required evaluation of all responsible gambling programs, and requirement that all player data be anonymized and turned over to the regulator for future research
Required signage and promotion of Helpline number and online chat and text services
In-person and online interventions for loved ones and employers to implement
Minimum age of 21 to register and play
The Council reminds people that if they, or someone they know, may have a gambling addiction, they can call our 24-hour helpline at 800-426-1234 or chat with us on our website www.masscompulsivegambling.org. We understand the problem and we can help.
About the Massachusetts Council on Compulsive Gambling:
The Massachusetts Council on Compulsive Gambling offers programs to prevent problem gambling, connect the public with treatment and intervention services and support those in recovery. Among the services it provides is a 24-hour problem gambling support helpline, programs in schools, recovery services, and numerous other programs across the Commonwealth. The Mass. Council does not take a position in favor or against legalized gambling. Call 800-426-1234 with questions or concerns about your gambling.
Poland to fight against tax crimes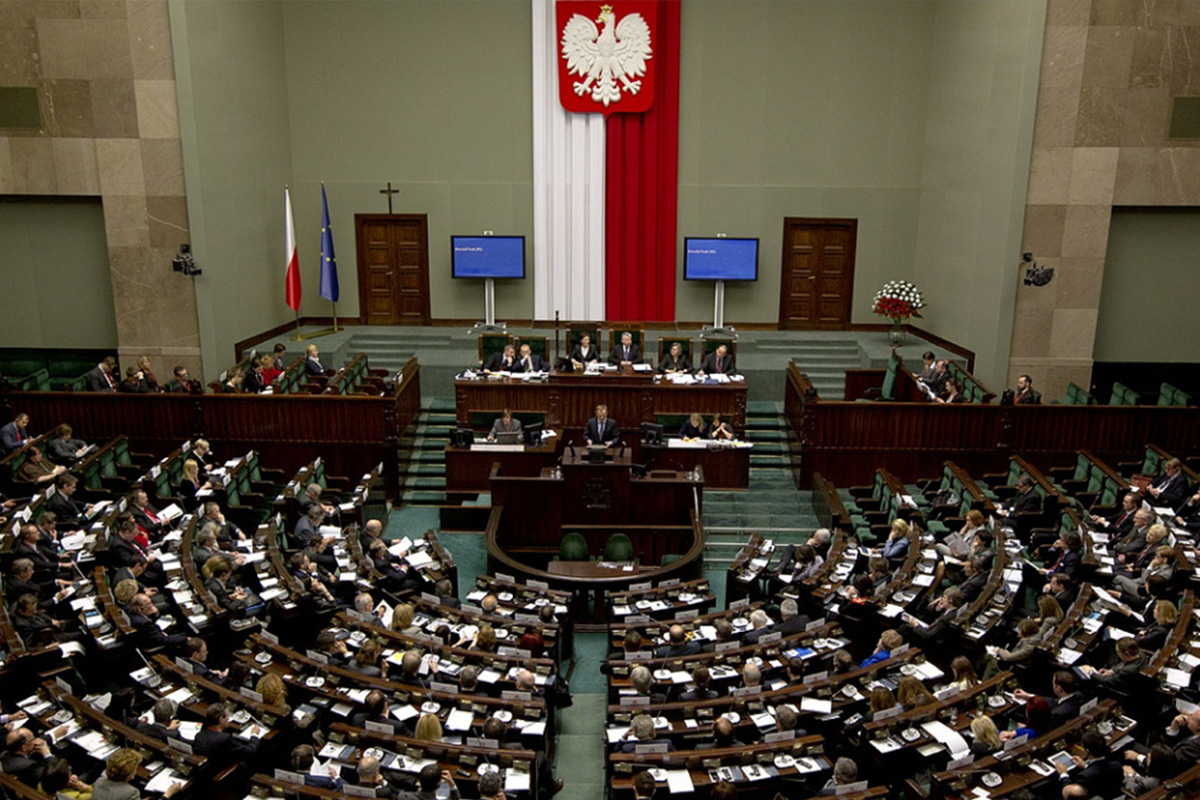 Reading Time:
1
minute
A law has been prepared by the Ministry of Justice, which allows effective counteracting organised crime, especially tax crime, illegal circulation of alcohol, cigarettes and electronics or illegal gambling. This is done by the amendment of the Penal Code prepared in the Ministry of Justice.
The new law aimed at criminals who are cheating on taxes, duties or excises.
Revenues from VAT to the state budget in 2017 increased by PLN 30 billion, which is by almost a quarter compared to the previous year. This is more than all year spending on the "Rodzina 500+" programme.
The next action is far-reaching changes in the Penal Fiscal Code. They are necessary because the obsolete law (the Penal Fiscal Code Act has not undergone a deeper amendment for 10 years) means that huge amounts instead of, for example, social purposes go to the pockets of criminals who cheat on taxes, duties or excises.