South Africa accepts new gambling bill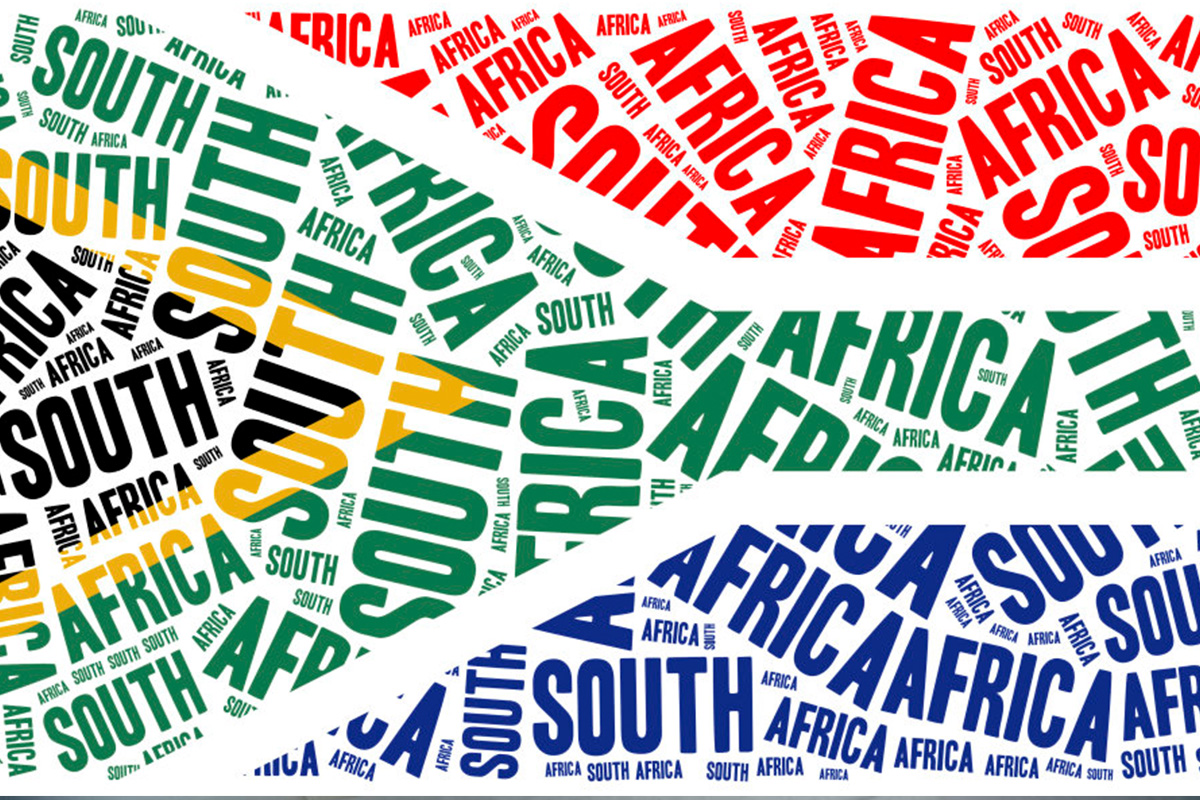 Reading Time:
1
minute
South African Parliament's Portfolio Committee on Trade and Industry has adopted the redrafted National Gambling Amendment Bill.
Joanmariae Fubbs, the chairperson of the Committee, said although the Department of Trade and Industry had introduced a comprehensive Bill, the committee had resolved to deal with three technical issues only to address existing governance challenges speedily. The three issues are the following: the reconfiguration of the National Gambling Board to the National Gambling Regulator; addressing governance challenges relating to the National Gambling Policy Council; and broadening the National Central Electronic Monitoring System.
She added that other important issues, such as horse racing, dog racing, electronic bingo terminals, betting on lottery results and online gaming, have been considered and is being referred for consideration in the Sixth Parliament. There was not enough time to address and study all the issues. Therefore, the committee is of the view that these amendments, adopted today, will pave the way for more comprehensive and holistic amendments to the gambling regulatory framework, said Ms Fubbs.
SportPesa signs partnership with F1 team Racing Point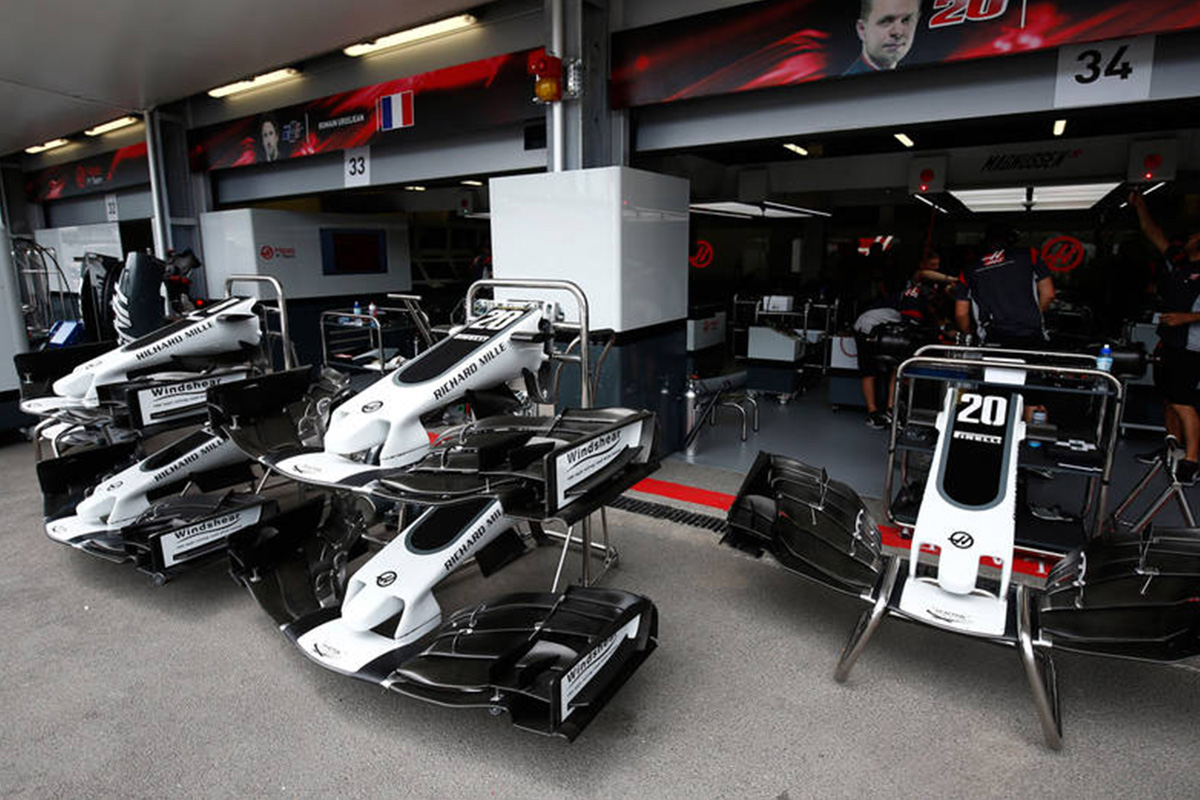 Reading Time:
1
minute
SportPesa, the premier betting platform based in Africa, has signed an agreement with the British Formula 1 team Racing Point. In the process, SportPesa becomes the first online betting company to join hands with Formula 1 team.
Racing Point was earlier known as Sahara Force India. Racing Point cars in the 2019 Formula One season will now sport a SportPesa brand as the title sponsor.
Speaking after the agreement, SportPesa Company Director Adam Beighton reiterated on the importance of the deal.
"Equally important is the platform it provides us, which enables us to stay true to our mission; to build and develop grassroots and professional sport in countries where we operate by bringing new opportunities to local communities," Beighton said.
On his side, Racing Point CEO and team Principal Otmar Szafnauer welcomed the deal and praised the betting giant for supporting sport.
"We are excited to have such an ambitious partner on board to help us deliver our team mission and look forward to working with them to bring the sport of Formula One closer to fans around the world," Said Szafnauer.
Regulatory mapping: NSoft about Africa's emerging markets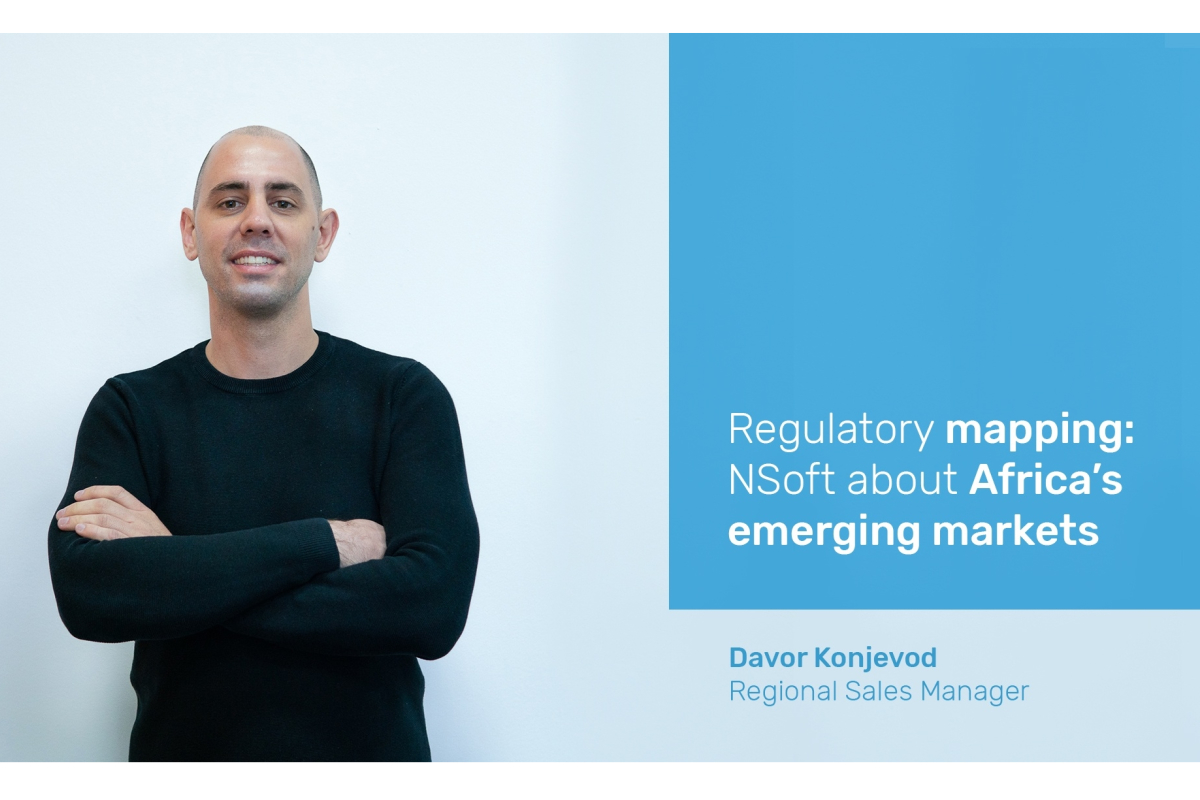 Reading Time:
5
minutes
iGaming: level up your African experience with facts and stats
Africa as the rising star on the iGaming market has been especially interesting when it comes to a ​real omnichannel experience​. NSoft has been interested in the African market given the fact that there is no barrier to overseas investment or operators entering the market provided they respect and adhere to the regulations as with any other jurisdiction.
In recent years, the number of countries has adopted their own regulatory framework is on the rise and regulations are seen to be of crucial importance providing benefits to all stakeholders being involved in the iGaming industry. As a result, the regulatory framework provides a safer environment to operators, suppliers, and consumers enabling progressive opportunities in every aspect of their interest.
NSoft is aware of the benefits the African market provides and this short overview is to draw a big picture of potentials and regulations that Africa offers.
Kenya – a multi-million dollar gambling business
The Kenyans are African leaders when it comes to betting. It is the most betting crazed nation where 70% of punters bet at least once a week. Even their top Google searches, 11 out of top 20, are overwhelmed with betting related keywords. People in Africa mostly bet over mobile phone or web, and that is why they have the highest number of gambling-related mobile usage in Africa. Retail shops are present, but not as in Europe and some other African countries. Kenya is the birthplace of mobile money, a money method mostly used to top-up betting accounts not only in Kenya but also in entire sub-Saharan Africa. Kenyans enjoy betting on sports, especially football, lottery-style games, and casino. Racing games are not as popular as in some other African countries.
The Kenyan gambling laws were established in 1966 with the introduction of the Betting​ Lotteries and The Gaming Act​.Kenya regulates all forms of gambling and started delivering remote gambling licenses in 2011.
Ghana – an opportunity and an example for other countries in Africa
Ghana is, in general, one of the better-developed countries in Africa, and especially when it comes to the betting industry. It is well known that the iGaming market in Ghana offers predominantly the retail-based betting experience having all of the major regional operators present. During the last 5 years, we've witnessed internet infrastructure development resulting in a rapid rise of internet users, ranging from 3M users in 2013 to over 10M in 2018 (29.5M population), registering 35% internet penetration. The rise of internet users affected the operators which started to switch from retail-based to web-based business segment. Currently, there are more than 30 licensed legal entities holding the sports betting license. From NSoft's experience, punters in Ghana prefer ​sports betting​, greyhound racing, ever-popular virtual football, and draw-based games – like our Lucky 6.
ImageRegarding current regulations in force, Ghana's Betting Industry is regulated by the Gaming Act from 2006. It regulates the most important prerequisites for the gaming and betting industry, license requirements and penalties for non-compliance with bankroll requirements. Nevertheless, it's important to emphasize that Ghana has very good state control regulatory system. Namely, the Gaming Act prescribes establishment of Gaming Commission that provides legal solutions aimed to contribute to the legal security of Ghana's betting industry.
Cameroon – the rising star of the betting industry
Cameroon is a country that is up and on a rising path in the betting industry. With the population of 24.5M, the potential is enormous. It is almost completely retail-based due to the lack of proper internet infrastructure. A number of operators have started offering the web channel, but the time for it to generate some significant numbers is yet to come. There are less than 10 active operators, with one or two regional operators present. The most dominant form of betting is sports betting, while virtual sports are present, but way less popular than in other African countries. This might be due to the fact that most of the retail shops are actually street vendor style shops that are cheap to set up and offer exclusively sports betting.
Gambling is legal in Cameroon, but online gambling is not specifically regulated. The current Gambling Act, written in 1989 and modified in 2004, makes no mention of online gambling. Online gambling is largely unregulated but still tolerated by the government.
Lesotho – lack of experience does not necessarily mean lack of knowledge
Lesotho is a small country and lacking development in many aspects and industries. Surprisingly, this is not the case with Lesotho's betting industry. The betting industry is developed to the extent it easily surpasses some European countries. Sports betting, virtual games, casino games, mobile apps, retail shops – you name it, they have it. The only limitation they have is their population of 2.2M having only three active operators that are slowly reaching their maximum. The most popular form of betting are sports betting and virtual games, especially ​drawn based game Lucky 6​,which is being followed by virtual football league and lottery betting.
Regarding the regulation, Lesotho is similar to Cameroon. Gambling is legal in Lesotho. The government established its first gambling act in 1989. All regulations and supervisions of ​gambling activities are provided by the central Casino board. Online gambling is not regulated, and there are no laws or regulations being referred to online gambling under Lesotho's Gambling Regulation Act. Licenses are issued by the Minister of Finance and Development Planning. are valid for periods stipulated on the license and are not transferable within their validity period and the Minister has the power to revoke such licenses. The governing act is overly prescriptive and tedious and may deter participation in business, especially the small scale operators.
Tanzania – taxes triggering the domino-effect of revenue cut
Tanzania, with its population of 59M, is perceived as one of the biggest potentials for the betting industry. The industry is exponentially on the rise in the past 5 years and just between 2014 and 2016 the sports betting revenue grew by 95%. The retail business was already well developed and in 2016 there were more than 2,000 shops and terminals in the country. The Tanzanian government has invested a lot in the internet infrastructure which resulted in having one of the biggest internet user bases in Africa. Similar to Ghana, the industry expanded to the web and piqued the interest from regional and global operators to move onto the market. The business was successful to providers and operators until GBT (Gaming Board of Tanzania) introduced a series of new taxes from 2016 onwards which slowed the rapid development of the industry and cut revenues to all operators. Punters in Tanzania enjoy sports betting, virtual games like horse racing​,virtual football and Lucky 6.
Betting in Tanzania is regulated by the Tanzanian Gaming Act. The Act clearly defines the gaming tax and states that without being a holder of gaming license issued under the Gaming Act, any gaming activity is prohibited.
Africa – understanding the dynamics is crucial
To sum up, Africa has been attracting substantial interest from operators keen to diversify their activities away from costly European countries. At this point, Kenya is the leader when taking in consideration the regulations, potential, and gambling related mobile usage. Ghana and Cameroon are perceived as success stories and a reference for the upcoming changes in the region. NSoft seeks for stable legal frameworks and perceives them as a safeguard for substantial investments, whilst, of course, ensuring the player's interest.
ICE London – a step towards becoming a powerful player on African iGaming market
ICE London turned out to be a great success for NSoft​ that exhibited on 288m2 with a new booth design. We showcased novelties and received positive feedback from the market stakeholders. NSoft's sales team has had a significant number of inquiries from African distributors confirming the positive foresight of the market.
If you missed speaking to us during ICE​ London​, contact us at sales@nsoft.com or meet us on ICE Africa, 3-4 October 2019. NSoft will be attending Betting​ on Football Conference​,19-22 March 2019, meet us in London or contact our sales team at sales@nsoft.com.
1xBet The New Official Sponsor Of The Confédération Africaine De Football Tournaments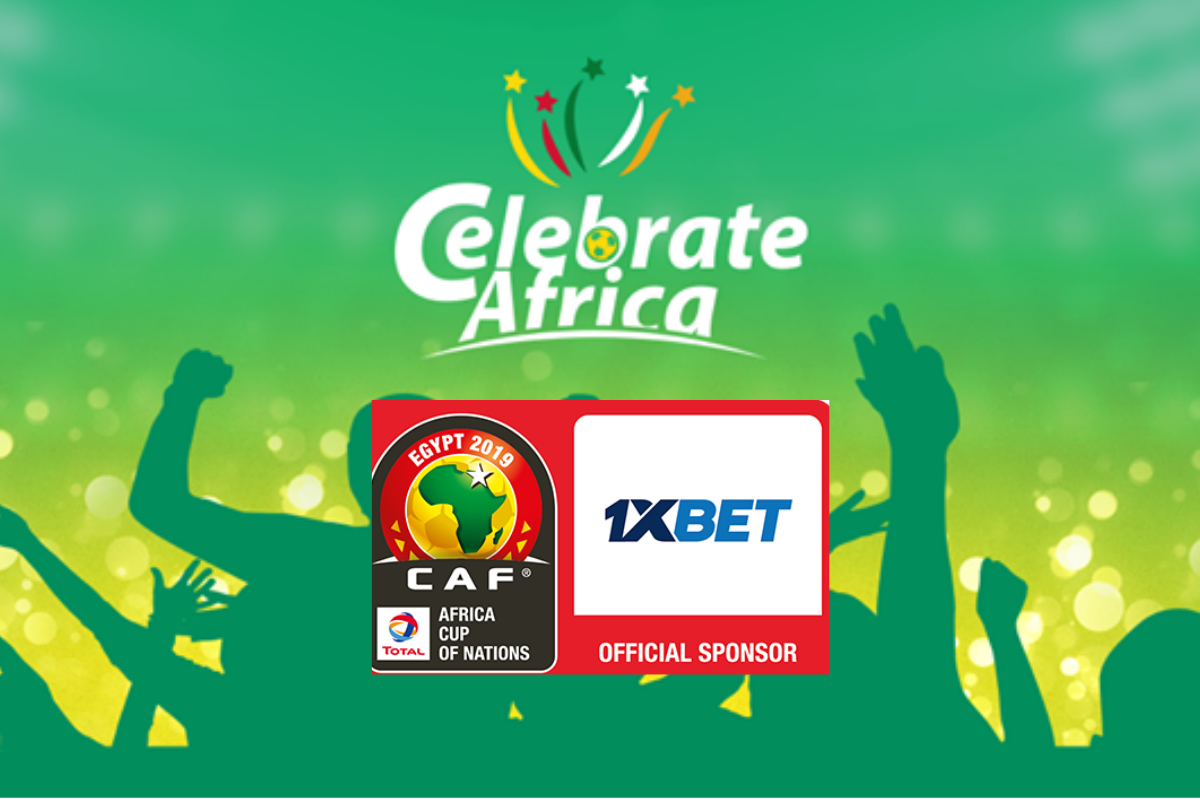 Reading Time:
2
minutes
1xBet bookmaker company officially announces its partnership with some of the most prestigious African football competitions.
The partnership will see 1xBet sponsor CAF's main events across Africa through the Clubs tournaments (Total CAF Champions League, Total CAF Confederation Cup, Total CAF Super Cup) and CAF's flagship tournament the Total Africa Cup of Nations.
1xBet bookmaker company will activate its sponsorship on CAF's official digital platforms as well as official stadiums of the competitions.
The 1xBet brand will be integrated on the CAF website, social media, LED panels, 3D carpets, and can also be seen in the interview areas and on the reserve benches.
"CAF is engaged in the support and development of international football on the African continent and we are very excited and proud that our cooperation with CAF has started. Supporting key sporting events is a key strategy for us to engage football fans across the African continent and people from all over the world," the 1xBet press office commented.
"1XBet, a fast-growing company, has changed the image of online betting, just as CAF has also started this change in African football. Thus, for the Confederation, a partnership with one of the key players in online sports betting is obvious, "said CAF President Ahmad Ahmad. "This simple and user-friendly platform will help raise the profile of African teams and especially clubs outside the continent," he added.
About 1xBet:
1XBET is an international bookmaker company with more than 10 years of experience and is one of the most rapidly developing companies in the betting industry. 1XBET has the largest number of markets in pre-match and live and accepts more than 250 payment solutions worldwide with the added comfort of customer support in over 30 languages. The company provides 24 hour Casino, slots, live casino from main providers and also develops in-house white label solutions and unique products for betting operators in addition to an extensive affiliate programme. 1XBET encourages responsible gambling.
About CAF:
The Confédération Africaine de Football is the governing body of African Football and was founded in 1957. The founding members are Egypt, Sudan, Ethiopia and South Africa. The 54 members associations are organized in six zones across the continent. The head office is located in Cairo, Egypt. CAF's main objective is to develop the most popular sport in Africa: football. Women's football, youth football, beach soccer and futsal are just as much a concern for CAF as for Interclubs – Total CAF Champions League and Confederation Cup – and Total AFCON. The Total Africa Cup of Nations, CAF's flagship event, will inaugurate in 2019 its new formula with 24 selected teams. CAF is also committed to the development of Africa and has chosen as the theme of social responsibility for 2018 and 2019: education.
For more information, visit www.cafonline.com