Law-enforcement practice in the gambling business at Russian Gaming Week 2019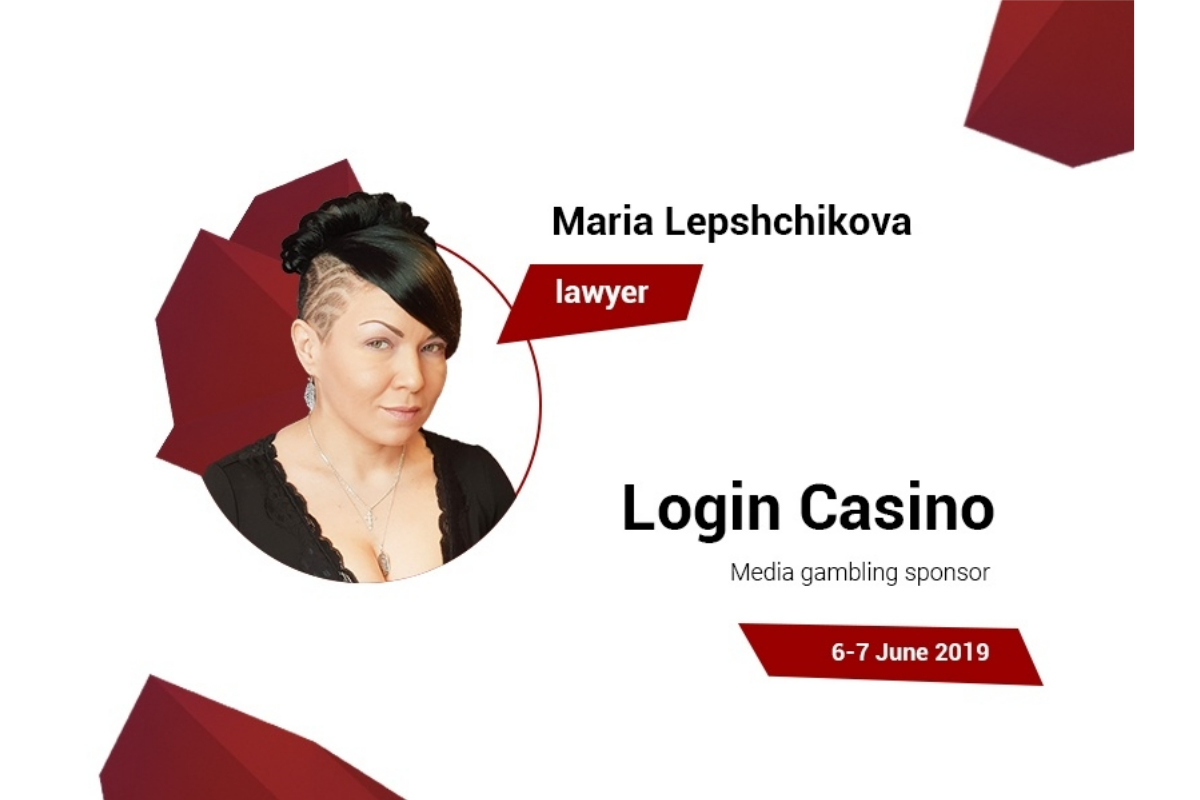 Reading Time:
1
minute
Success of the gambling business is directly related to its proper management within the legislative framework. The most important thing here is to be aware of all the nuances that become clear only in practice and which are not outlined in the legislation.
Russian Gaming Week 2019 is exactly the event at which one can find out how to apply the latest legislation in reality and receive the information about other cases of running a legitimate business.
Login Casino is the media gambling sponsor of this event and provides its readers with the opportunity to get two free VIP passes to the conference and exhibition. In order to take part in the promotion the only thing needed is showing one's creativity. Read more information here.
Russian Gaming Week 2019 is scheduled for June 7-6. The speaker of the event and professional lawyer Maria Lepshchykova will outline the main developments in gambling legislation.
Maria Lepshchykova is an expert in legal assistance in the gambling business. She has over 16 years of expertise in jurisprudence and since 2004 – particularly in the gambling sphere.
The expert represents the interests of gambling rooms, operators and bookmakers in different courts. Besides, Maria helps new gambling projects in building the development strategy in accordance with regulation and provides support services during inspections conducted by law-enforcement authorities.
CEEGC2019 Speaker Profile (Poland Briefing): Ewa Lejman (Head of Polish Desk at WH Partners)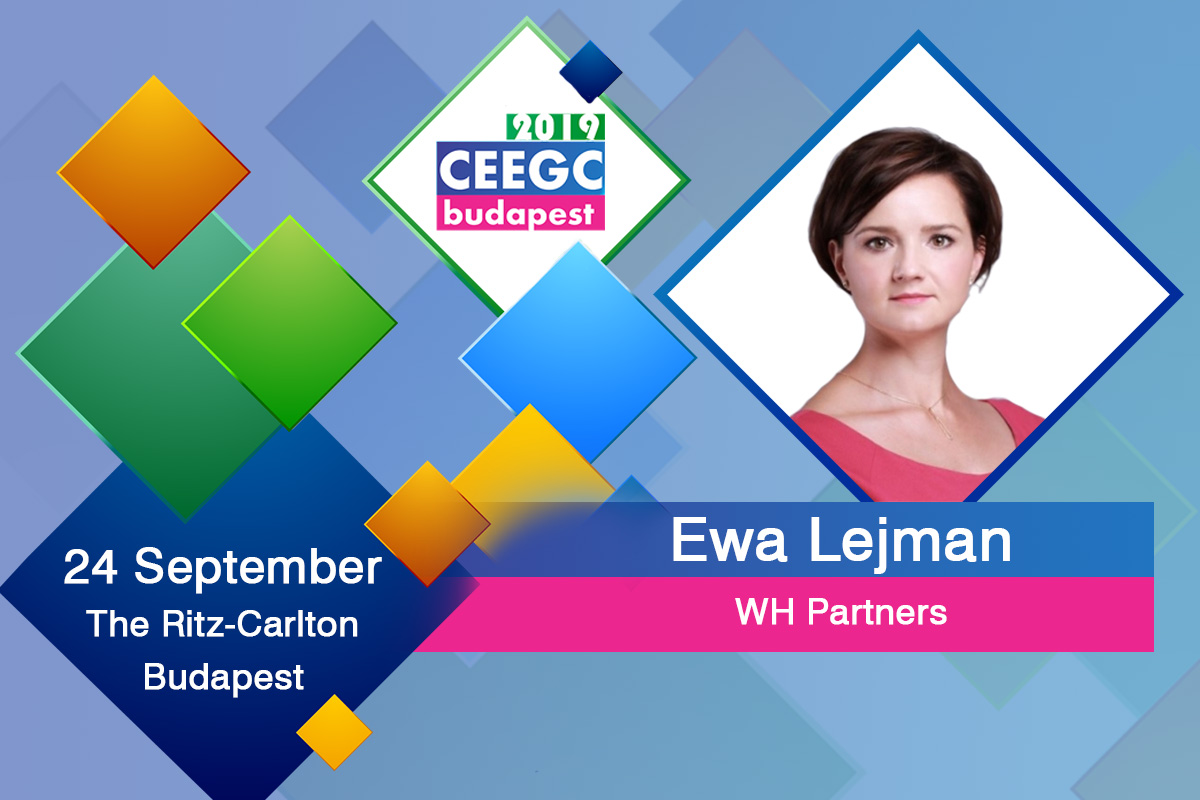 Reading Time:
2
minutes
Polish business lawyer with over 12 years of experience of assisting clients on matters related to gaming and gambling, contract law, M&A and IT service market law to share gambling industry insights of the Polish jurisdiction at CEEGC 2019 Budapest.
As announced earlier, the Polish gambling industry briefing will be part of the "Emerging CEE jurisdictions" compliance panel discussion at CEEGC2019 and will be joined by leading experts of the industry.
The briefing about the jurisdiction will be presented by Ewa Lejman, Head of Polish Desk at WH Partners, who will bring valuable insights she has on how the Polish gambling industry is performing after the new legislation came into force. The panel discussion is important for operators and service providers who can have a direct impact on the market or harvest from their investments.
The 4th edition of the yearly Central and Eastern European Gaming Conference will take place on the 24th of September at the Ritz-Carlton Budapest, and provides a unique opportunity of learning and networking with the gambling industry in the CEE and Balkans region via the CEEGC platform which is committed to bringing together industry shareholders and government officials from the region on a yearly base.
Register here or View the Agenda!
About Ewa Lejman
Ewa is heading the Polish Desk of WH Partners as part of the strategic partnership under the WH Partners brand with Izabella Żyglicka and Partners, a very well reputed full-service law firm in Poland and a member of Ally Law.
Ewa is a business lawyer with over 12 years of experience. She assists clients on matters related to gaming and gambling, contract law, M&A and IT service market law.
Ewa has gained extensive experience in the following fields:
Gaming and gambling – She handles Polish and foreign economic operators running their businesses on the market; the services provided are connected, in particular, with handling of the process of obtaining licences, establishment and registration of companies related with Polish entities, preparation of documents, such as policies, internal procedures, agreements, terms and conditions, as well as advisory services in cases regarding intellectual property, personal data protection and dealing with litigation;
IT and IP law – she handles day-to-day legal and tax services of Polish and foreign companies in this field, including start-ups;
International contracts law – she constantly advises and analyses contracts of foreign companies operating on the Polish market, particularly in terms of production, distribution of machines and sales of services involving the IoT;
Tax law – she effectively represents clients before tax authorities and administrative courts; she advises alternative investment funds (Alternative Investment Companies – ASI, Alternative Investment Management Companies – ZASI); she has authored publications in this field of law;
M&A – she performs multimillion M&A transactions.
Ewa Lejman is a laureate of the Rising Stars Lawyers – the Leaders of Tomorrow 2015 competition. She was ranked 4th in Poland.
http://whpartners.eu/our-team/ewa-lejman
Browse the official event website for more details: www.ceegc.eu
UK Minister Considers Raising the Minimum Age Limit for National Lottery Scratchcards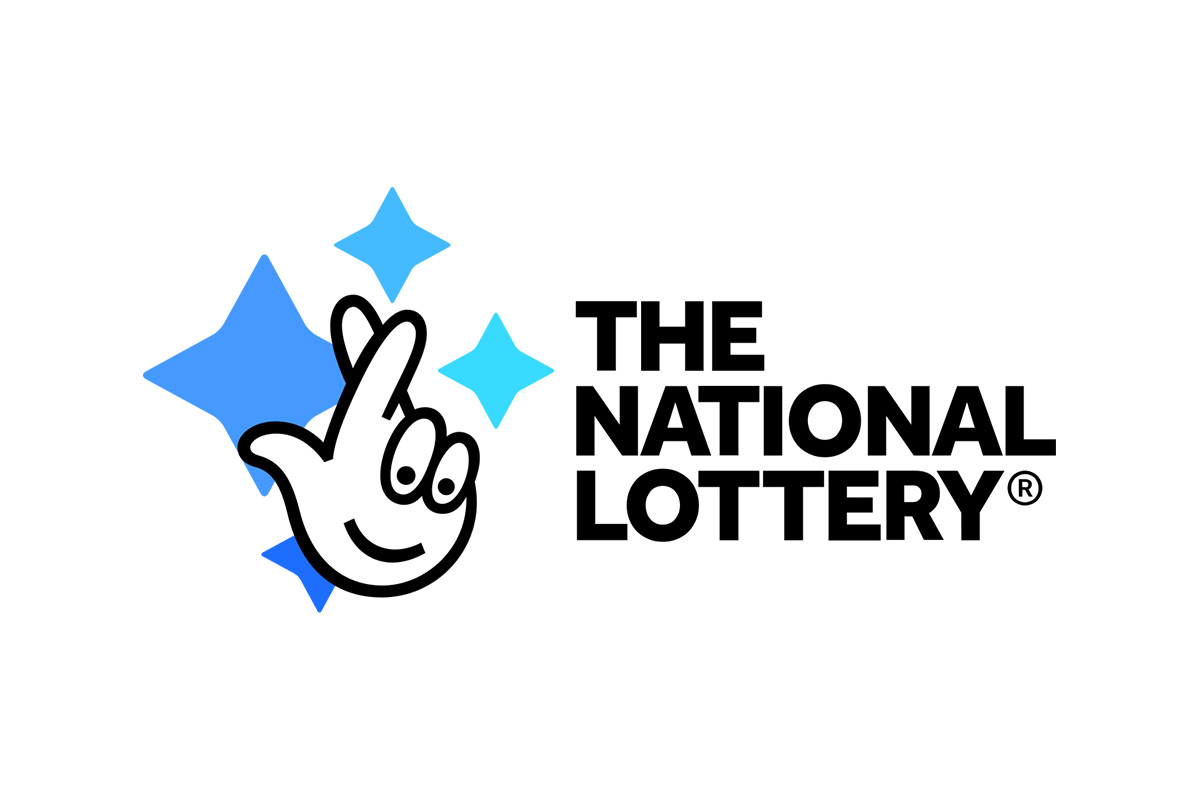 Reading Time:
1
minute
Mims Davies, the Minister for Sport and Civil Society in the UK, has announced that the minimum age to play National Lottery scratchcards and online instant win games could be increased to 18 to protect vulnerable young people.
At present, the age limit for all National Lottery games is 16, but the government will now consult on whether it should be raised to 18 for some or all National Lottery games and products.
The plan is to ensure that young people are rightly protected from the potential risks of gambling related harm, although these remain very low on all National Lottery games.
The Government also announces that it will raise the society lotteries' annual sales limit to £50 million, increasing the money they can raise for good causes, and the maximum per draw prize to £500,000.
The new limits, which have not been increased for a decade, come after a detailed consultation and will support society lotteries to grow, removing the need for lotteries to slow down their fundraising and allow them to get rid of the costly bureaucracy designed to stop them breaching the current limits.
Wazdan Receives Swedish Certification, Expanding Their Reach Further Through the Nordics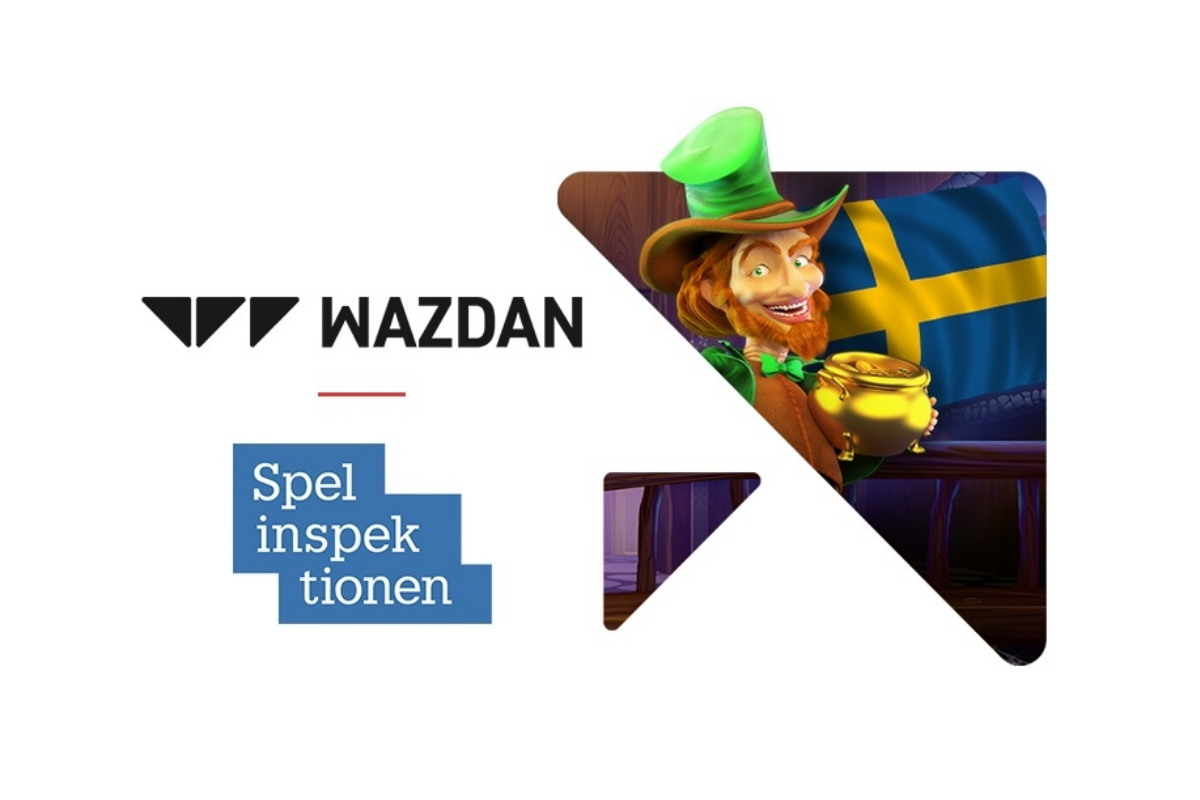 Reading Time:
2
minutes
Wazdan is thrilled to announce the confirmation of their Swedish certification, enabling them to offer their games through Swedish operators.
Confirmed this month, Wazdan is now fully certified in Sweden and have already enabled their games through their existing Swedish partners, including Kindred, Mr Green, Hero Gaming, and more.
The Swedish Gambling Authority began to accept license applications under a new law, earlier this year, in an effort to liberalise the gambling market and open it up to private actors. Before this, gambling activities were state-owned and had come under criticism from the European Commission for being monopolised. Online, however, under EU law, Swedes had been able to play at online casinos for some time, but finally, in 2018, the government agreed to follow Denmarks lead: quash the monopoly and open up the market. The Swedish Gambling Authority is the authority tasked with ensuring the legality, safety and reliability of the Swedish gaming and gambling market. Their role is to provide consumers with the tools for fair gaming by maintaining a transparent and balanced gaming market, as well as reducing the potentially harmful social effects.
Opening up the market is not just good for game producers, like Wazdan, it is also positive for the players. The main objective under the gambling re-regulation is to create a safer market, with particular focus placed on improving consumer protection, and game security. With this, players will be able to pause their accounts easily, and there will be increased punishments for illegal gambling activities and match-fixing.
Wazdan continues to grow in the regulated markets, with licenses including the MGA, the UKGC, Romania and Curacao. The company is also certified to offer their products in Sweden, Latvia, Lithuania and Estonia. Market expansion comes at a great time for Wazdan and their operator partners, with the company recently announcing a slew of new game title releases, including Lucky Fish, Relic Hunters™ and the Book of Faith, Lucky Reels, Space Spins, Magic Stars 5, Space Gem™, Juicy Reels, and Magic Stars 6, as well as their main game of the year, Larry the Leprechaun.
"We are excited to announce our Swedish certification, which allows us to strengthen our position in the Swedish market and expand the reach of our games through our existing operators. The Swedish certification opens up doors for our team to increase what we offer our partners, and also to develop new relationships with operators to bring Wazdan high-quality games to the Swedish players," says Andrzej Hyla, Head of Sales at Wazdan.
Keep up to date with the latest Wazdan news at: https://www.wazdan.com