Canada's Supreme Court to Rule on Video-Lottery Terminals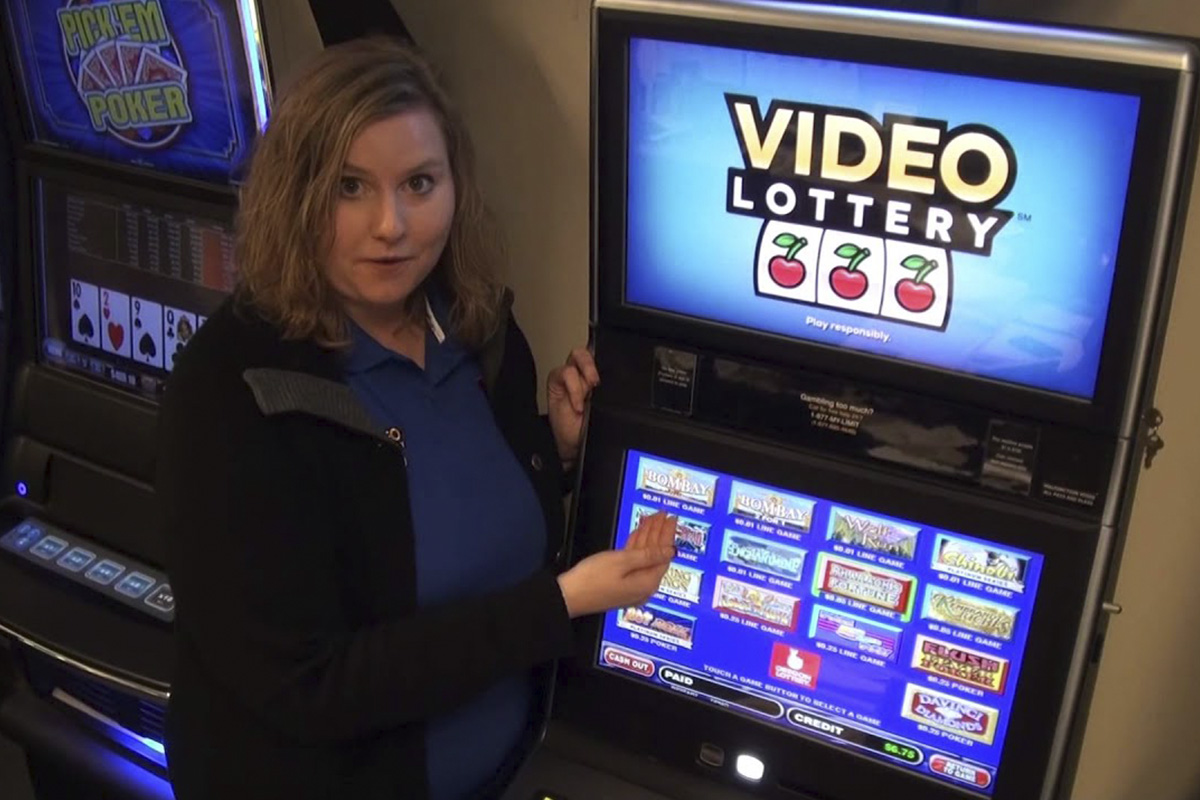 Reading Time:
1
minute
Supreme Court of Canada is going to rule on video-lottery terminals. The Supreme Court will decide whether a case against video-lottery terminals (VLTs) can proceed. They will decide whether a groundbreaking court case may continue and on what grounds.
A class action introduced against VLTs says that they're inherently deceptive, addictive and illegal under the Criminal Code. That's why the High Court will combine two challenges, in accordance with decisions by the Newfoundland and Labrador Court of Appeal.
The action combines 30,000 people in both cities that paid the Atlantic Lottery Corp to gamble on video-lottery terminals in Canada. The period covered starts from April 2006 and the outcome may change how the segment works in the country.
Douglas Babstock and Fred Small are the lead plaintiffs in the case which Supreme Court will review. They seek damages equal to the alleged unlawful gain the lottery corporation gained from VLT revenue.
Canada Amends the Criminal Code Offence of Money Laundering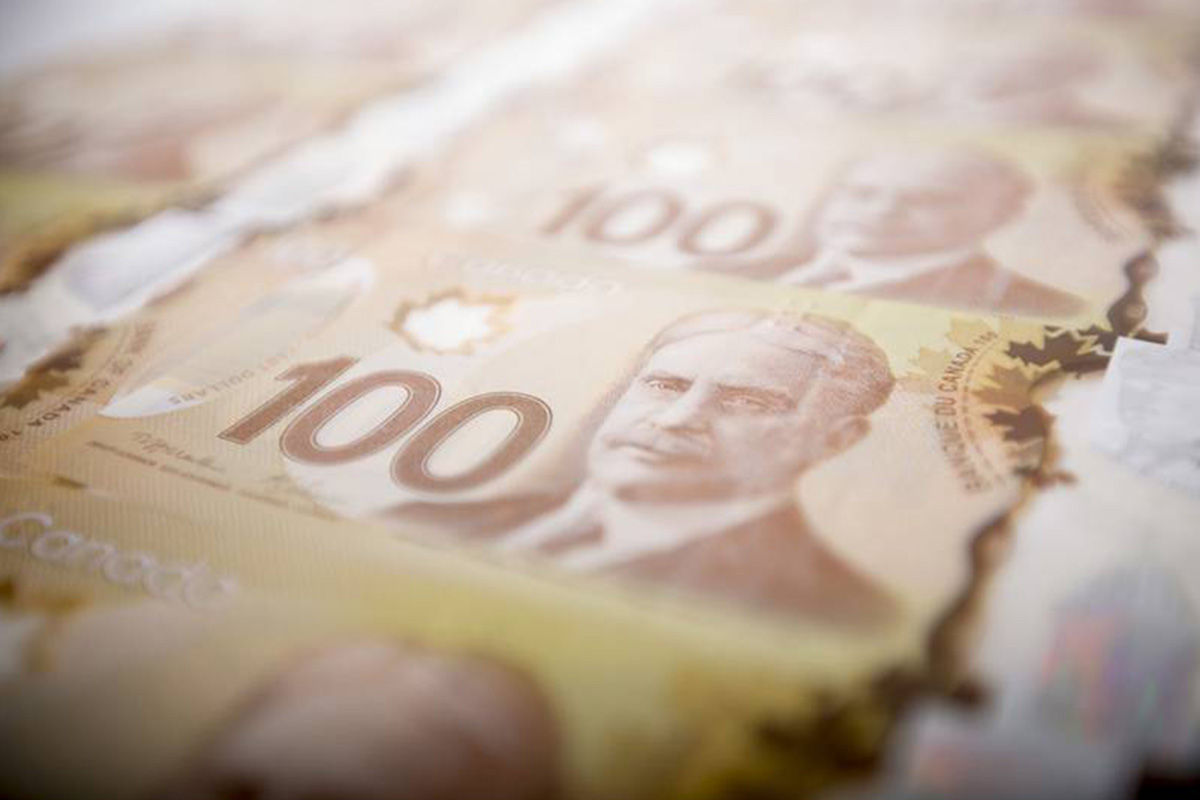 Reading Time:
1
minute
The Government of Canada has amended the Criminal Code offence of money laundering. The regulation changes criminalise moving money on behalf of someone despite money laundering suspicions.
"This change modernises Canada's money laundering criminal offences to be consistent with key allies (e.g. U.K. and Australia) and provides an additional tool to disrupt and more effectively investigate and prosecute money laundering, particularly when dealing with sophisticated actors such as professional launderers," Finance Department spokesman Greg Sommerville said.
Canada also considers other recommendations produced in the past 18 months. 120 recommendations were filed, but only 19 have been approved so far.
"Canada has fallen so far behind for so many years, we're playing catch-up," James Cohen, executive director of Transparency International Canada said.
Luminosity Gaming partners with BIG Digital to launch first of its kind esports and gaming experience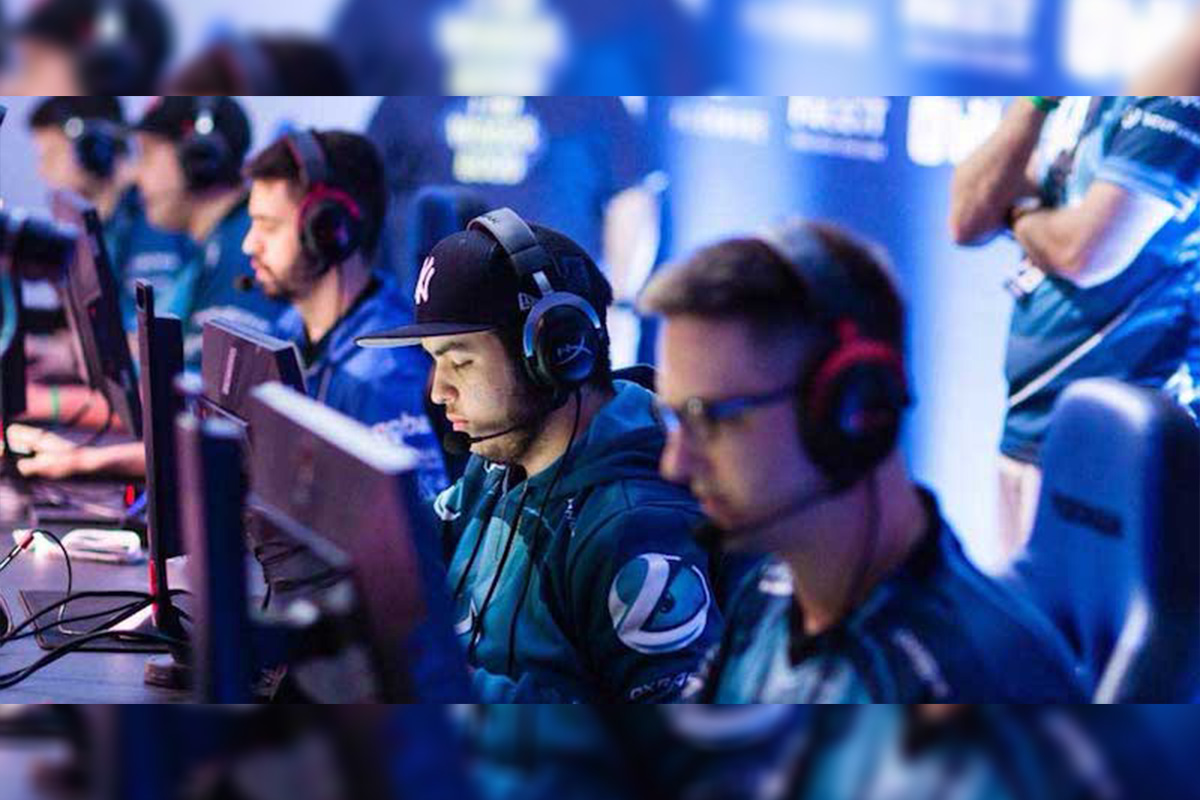 Reading Time:
3
minutes
Luminosity Gaming, one of the largest and most successful esports organizations in North America, has partnered with experiential technology company BIG Digital to develop an innovative first-of-its-kind interactive gaming activation and experience, with the first event taking place recently at Bud Light Dreams Festival on June 29 and 30, 2019.
Dreams is a two-day, three-stage outdoor sensorial celebration of Toronto's music and arts community. Luminosity, well known for its overwhelming success in engaging with esports and gaming fans, landed at Dreams with its mobile tour that included interactive touchscreen gameplay, on-site gaming stations and merchandise sales.
"We believe there is a massive intersection of fans between the worlds of gaming and music. Our launch and presence at Dreams validated that belief. We received an overwhelmingly positive response throughout the weekend and can't wait to replicate this success at other events in the future," said Steve Maida, founder and president of Luminosity Gaming.
The esports category is exploding and becoming one of the most requested categories that brands want to activate against. BIG and Luminosity are building programs and products that educate brand partners and provide an easy entry point to connect with Luminosity audiences.
"The intent is to provide the esports experience to a wider range of audience groups. A key aspect was designing mobile and flexible structures for customizing the experience. The combination of gaming containers and digital technology, including a giant LED billboard and pop-up digital screens, featured Luminosity content that showcased team and player segments as well as a curated social conversation to festival attendees. A Wi-Fi network enabled mobile contesting and further interactions and engagement by the attendees," said Michael Girgis, co-founder of BIG Digital.
Luminosity's success in connecting with a music-focused audience is not new. In April 2019, Grammy-nominated artist Tory Lanez joined Luminosity's ownership group. As an ambassador for the franchise, Lanez continues to engage with fans, grow the brand, create content, and help the franchise continue its track record of success through creative ideas and by leveraging Tory's wealth of experience in the music industry.
In addition to the launch at Dreams, Luminosity has recently made multiple game-changing moves:
The Official LG Fortnite House, a content hub and house in Florida featuring four of the most popular and innovative creators in gaming, launched on June 16, 2019. Formula, Kiwiz, Nicks, and Randumb joined an already stacked roster of Luminosity creators, bringing with them over 900,000 Twitter followers, 7 million YouTube followers, and close to 1 billion total video views. With their addition, the Luminosity online fanbase increased from approximately 50 million to approximately 58 million followers in total.
On May 31, 2019, Luminosity Gaming and Enthusiast Gaming announced a proposed merger. The merger and partnership includes eight esports teams (including Luminosity's management of the Vancouver Titans Overwatch League franchise), 40 esports and gaming influencers, 80+ gaming media websites, and 900+ YouTube and Twitch channels, and will create a globally leading organization that will produce the best and most engaging experiences for a massive audience of approximately 200 million.
As the franchise continues its growth mission by investing in new teams, players, streamers, and influencers, stay connected with Luminosity for updates:
ABOUT LUMINOSITY GAMING:
Luminosity Gaming (LG) is a North American professional esports organization. Founded in 2015 in Canada by Steve Maida with the goal of giving aspiring competitive gamers sustainable careers, the company now hosts some of the best professional gamers in the World. Luminosity has teams and championships in game titles such as Fortnite, Counter-Strike, Call of Duty, Overwatch, PUBG, Halo, Madden, and more. Luminosity scouts for and hires players and teams who compete on the company's behalf in tournaments online and in arenas around the world for prize money. Through those efforts, Luminosity has grown to be one of the largest and most successful esports organizations, not only in North America but in the world.
ABOUT BIG DIGITAL:
BIG Digital is a leader in experiential media and marketing technologies, providing top brands, retailers, and venues with the latest digital and interactive solutions. As the industry leader in digital out-of-home and interactive activations since 2001, BIG Digital enables all types of brands to engage audiences in unique and immersive ways. BIG Digital's tech-based approach to creating and executing innovative campaigns using pop-up and permanent videowalls, projection mapping, augmented reality, and touchscreen kiosks continues to fuel the company's leadership in the marketing, out-of-home, and retail verticals.
Getting to know Canadian iGaming regulations in 2019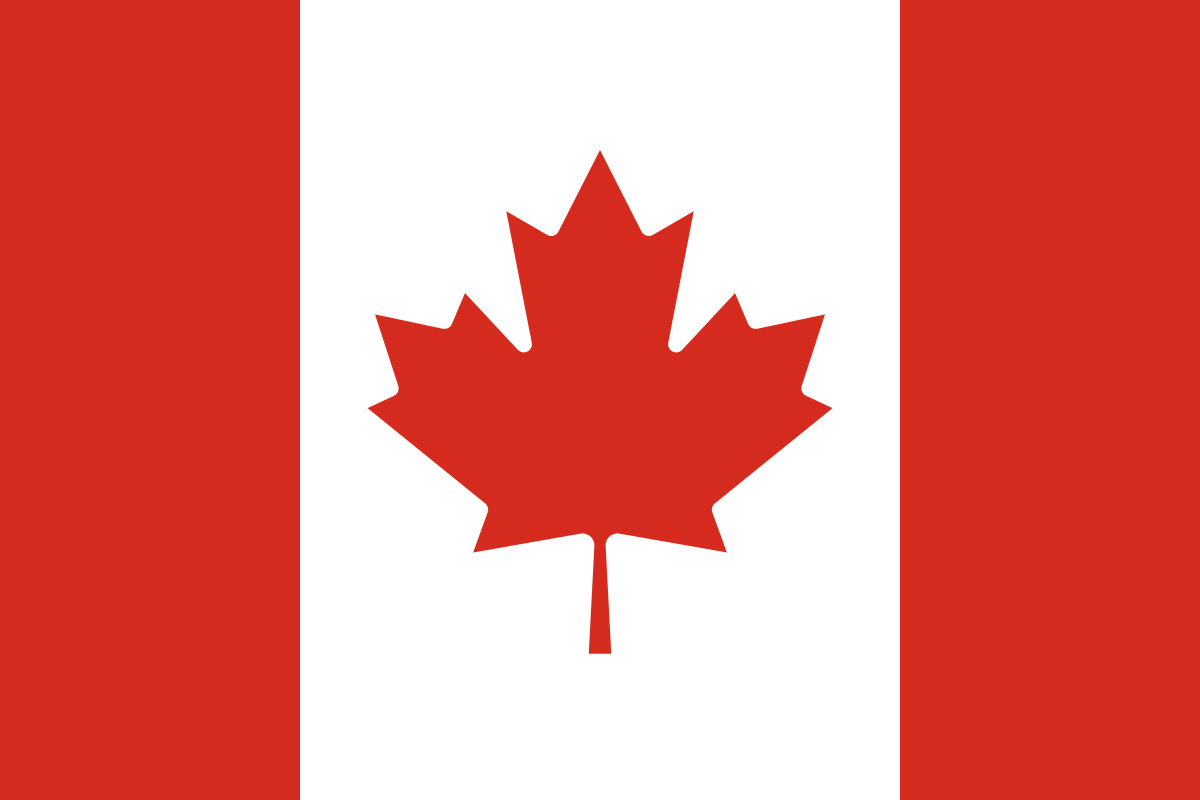 Reading Time:
2
minutes
iGaming is widely accepted by the resident of Canada, the surveys show that approximately 70 percent of the population participates in some form of Igaming. According to the research, 24 percent of Canadians are busy with some form of online gaming on a daily basis. Sadly it is not determined which forms of them are most popular amongst Canadians and how the percentage is divided into the different forms of Igaming. Moreover, the country has not defined the Igaming industry clearly yet, and since in some of the provinces regulations are more strict than in others, it is hard to assume how honest the participants are when asked questions about their involvement in different forms of Igaming. However, it is clear that Igaming is very popular in Canada. Unfortunately, the regulations are not that clear. To understand what does the iGaming regulations look like in Canada in 2019 let's go little back in history.
Forming of the regulatory framework
Just half a century ago all forms of gambling were prohibited in the country, including the lottery. Only in 1969, the criminal code was changed, allowing the governments of the provinces, as well as the federal governments, to host lotteries. Later on, in 1985, the law has changed once again and the provinces were given the right to regulate most forms of gambling and legalize them according to their own choice and decision. 10 provinces used this right in favor of the gambling and legalized some forms of it. Therefore, the laws are quite different from one province to another, most usually one can see the mix of forms of gamblings that are legal in each province. It might include lotteries, video lottery terminals, sports lotteries, racetracks, bingo, land-based casinos, and slot machines.
IGaming and gambling laws in Canada
The situation regarding online gambling is slightly different. The laws have started to take shape just recently. There are four provinces only that host web-based gambling sites and all the online casino games. These websites are available to the adult residents of these provinces only. Generally, while Canada is more open to the various forms of gambling, it had a more strict attitude towards online gambling and igaming. There is a separate commission that governs exclusively online casinos, and only one territory – Kahnawake Mohawk territory allowed to run online casinos. This territory is even considered to be legally offshore. Only four provinces authorize online casinos, these are Quebec, Ontario, British Columbia, and Manitoba.
While it is almost impossible for many providers in Canada to have an online casino, Canadian gamblers can freely enjoy playing online casino games with the casinos that are not based in Canada and are authorized by the commissions of different countries such as the UK Gambling Commission.
Till now, it does not seem that there will be any changes whatsoever tackling the Canadian regulations for the iGaming industry. Since provinces have the right to change their regulations by themselves till today some Canadians have different rights when it comes to playing online casino games.