Ukraine, Slovakia and Poland among the hot topics at Prague Gaming Summit 2020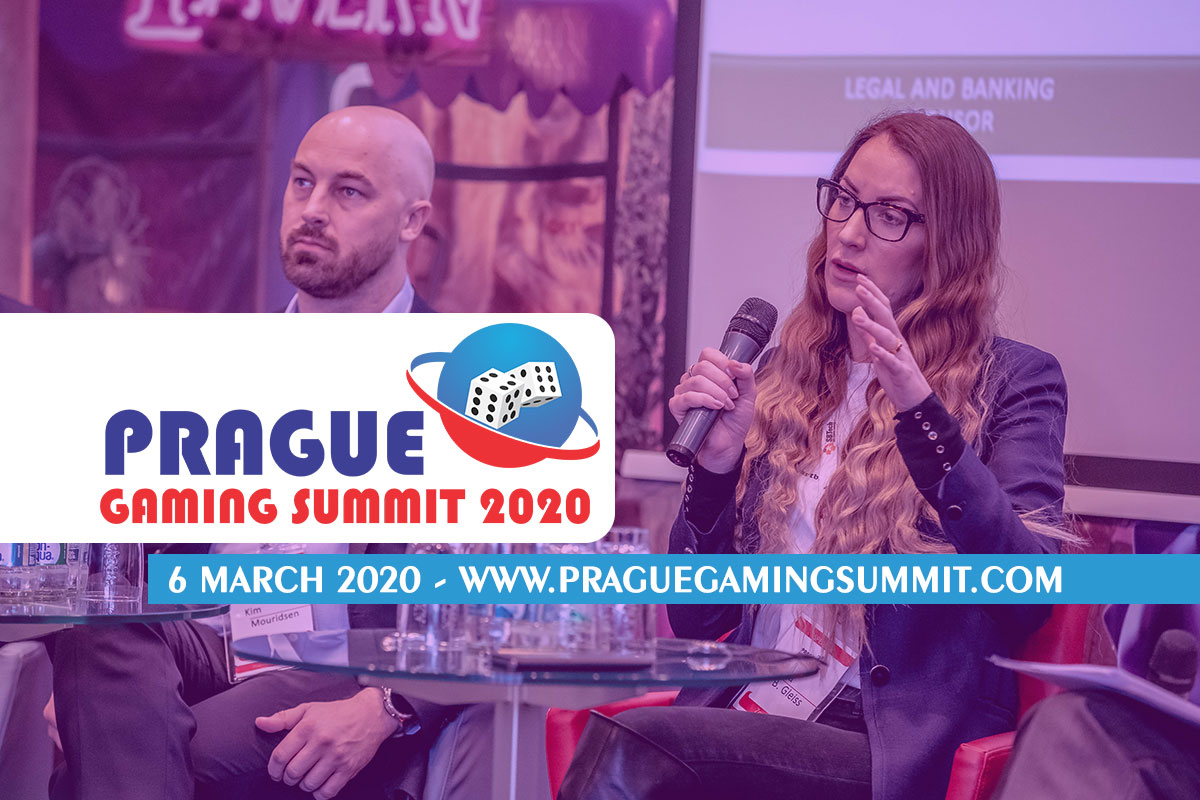 Reading Time:
3
minutes
There is no doubt that some Eastern and Central European jurisdictions are popular among gambling industry shareholders due to their population size and in some cases even the passion of the players in those particular countries.
At Prague Gaming Summit, you have the possibility to catch up on some very informative content about the recent changes in the regulation, taxis and compliance updates coming from Czechia, Slovakia, Poland, and Ukraine.
There is no doubt that the recent taxing changes from Czechia have been in the focus of many operators, but the future doesn't look so bleak when they consider the growth and recognition of the industry.
However, the most talked-about jurisdictions lately have been the Ukrainian, Slovakian and Polish gambling industry.
Major updates from Ukraine by important operators
Just recently the Ukrainian Parliament has adopted Bill 2285-D in its first reading and paved way for the legislative regulation of gambling in Ukraine.
The bill will now face a second reading, before which further details – such as the tax rate on gambling – may be worked out for inclusion in the final bill.
Once legalized, the market will create thousands of jobs, contribute to both state and local budgets, lead to an increase in tourism, and will help to counter corruption in professional sports.
If passed at the second reading, it will be presented to President Volodymyr Zelensky and if signed will become law.
When it comes to first-hand information about the Ukrainian gambling industry, you have the opportunity to hear more about the licensing scheme, taxes at the Prague Gaming Summit from leading industry operator representatives such as Ievgeniia Derbal (Head of Legal at Parimatch) and Maksym Liashko (Partner at Parimatch).
Make sure to book your ticket now in order to avoid disappointment. The seats are limited and are selling out fast!
Order your Delegate Pass or VIP Package (Delegate Pass +Accommodation) now!
Focus on Slovakia with local knowledge
Diving deeper into the region, Prague Gaming Summit will also highlight the possibilities of expansion into Slovakia and Poland.
The online gambling industry in Slovakia has been the debate for many operators in the region which are all interested in taking their share piece from the small jurisdiction. Nevertheless, Slovakia has some of the most passionate players when it comes to sports betting and casino.
The updates from the Slovakian gambling industry will be presented by Dr. Robert Skalina (Senior Advisor at WH Partners), who is a specialist when it comes to the Slovakian regulation, advising the entry of many of the major European operators.
Reports and opportunities in Poland with leading European Operators and Industry Experts
When discussing Eastern and Central European jurisdictions, we can't avoid talking about the possibilities and updates of one of the largest jurisdictions in the region. The gambling industry in Poland is considered one of the most competitive and flourishing jurisdictions in the region and has recorded significant growth in the past year. The regulated bookmakers in Poland have generated a combined turnover of €1.58bn in 2019, a 28.8% year-on-year increase but less than the unlicensed market, according to figures from legal association Graj Legalnie.
At the end of last year, the Minister of Finance, Investment, and Development has signed an ordinance amending the ordinance on lottery devices, gaming devices, and slot machines, securing information regarding the organized lottery and obtaining, calculating and paying out winnings.
Pursuant to the provisions of the Gambling Act, only the minister competent for public finances decides whether playing on a given device is a game on slot machines within the meaning of the Gambling Act.
The opinion of the testing entity is only an attachment to the application for issuing the decision. This opinion must contain information that it serves only to issue a decision by the minister competent for public finance.
At Prague Gaming Summit, you have the unique opportunity to hear more about the Polish gambling industry form the legal side and also from the operator's side.
Kamil Popiolek (Legal Counsel at Superbet) and Piotr Dynowski (Partner/Attorney at Law/Head of IP/Media/Tech&Comms Practice at Bird & Bird Poland) will both share some of the most vital information and investment possibilities the market has to offer.
As mentioned in earlier press releases, the conference will once again bring together a large community of gambling industry experts which vary in the form of operators, software providers, platform, compliance experts, government officials and more.
For constant updates, you can view the Program / Agenda here: https://praguegamingsummit.com/program-agenda-2020/
Besides the quality content, Prague Gaming Summit includes several networking opportunities during the specially designed networking sessions.
Ever more people 60 years and older are gaming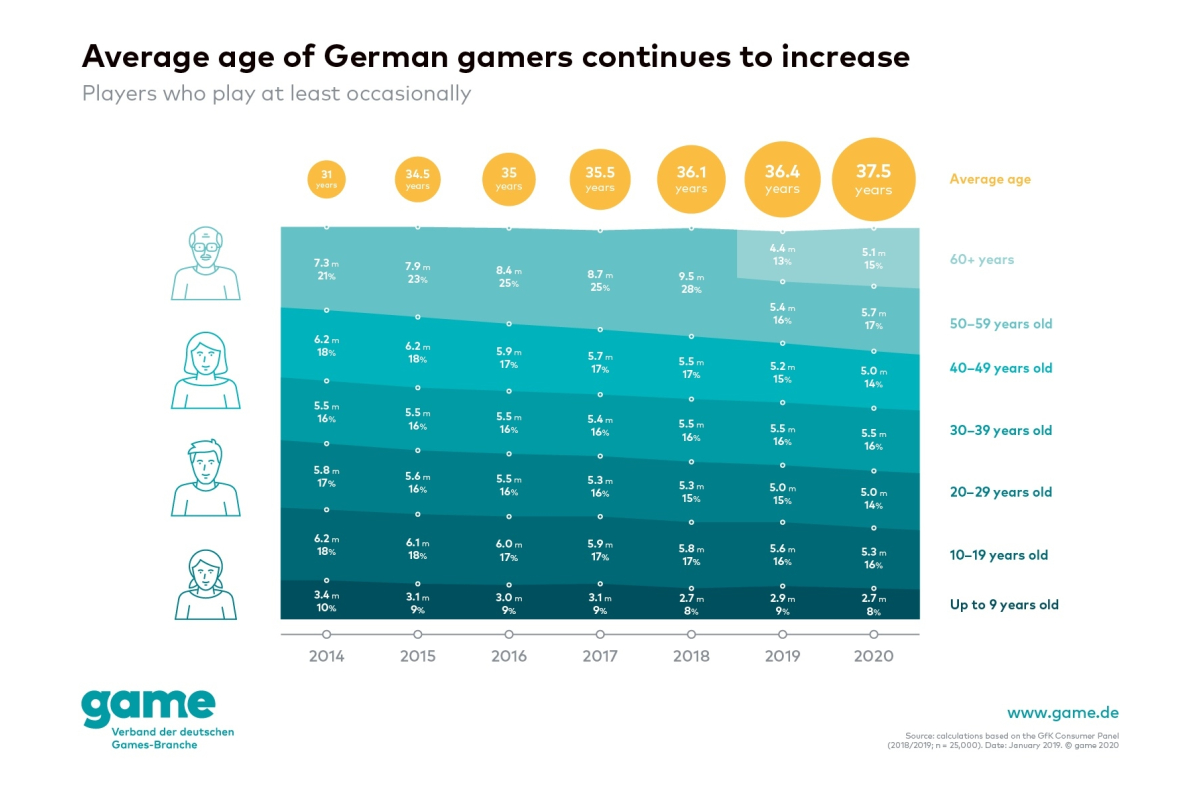 Reading Time:
2
minutes
More than 34 million Germans play computer and video games
Over 5 million seniors are gamers
Average age of gamers increases to 37.5 years
Ever more seniors are discovering an affinity for games. Over 5 million people 60 years or older in Germany currently play computer and video games – an increase of around 700,000 players compared to the figure of about 4.4 million in 2019. A total of more than 34 million people play computer and video games in Germany. These are the numbers released today by game – the German Games Industry Association, based on data collected by the market research company GfK. As in all other age groups, players over 60 are equally divided between women and men. Seniors most often reach for their smartphone or tablet to play; around 50 per cent of players in this age group make use of these devices for gaming.
'For many people 60 years and older, a virtual round of skat, a construction simulation or a crossword puzzle is just as much a part of everyday life as reading the newspaper or watching the news,' says game Managing Director Felix Falk. 'Games often open the door to the digital world for older people. They don't merely entertain; they make possible digital participation. The ongoing corona crisis brings into even sharper focus just how important access to the digital world is for older people too.'
The average age of gamers in Germany continues to increase
Currently, around 34 million people play computer and video games in Germany. Half of these players are women (about 48 per cent). The average age of gamers in Germany has increased compared to last year, from 36.4 years in 2019 to 37.5 years currently. This is in part a result of the continual increase in the numbers of gamers in the 50–59 and 60-plus age groups in Germany. In part, it is due to the fact that many long-time players have remained true to the medium and are now in these age categories.
About the market data
Please note: for the first time, the current market data includes analyses for the 60-plus age group. This data is visualised in the corresponding market data graphic.
The market data is based on statistics compiled by the GfK Consumer Panel and App Annie. The methods used by GfK to collect data on Germany's digital games market are unique in terms of both their quality and their global use. They include an ongoing survey of 25,000 consumers who are representative of the German population as a whole regarding their digital game purchasing and usage habits, as well as a retail panel. The data collection methods provide a unique insight into the German market for computer and video games.
game – the German Games Industry Association:
We are the association of the German games industry. Our members include developers, publishers and many other games industry actors such as esports event organisers, educational establishments and service providers. As a joint organiser of gamescom, we are responsible for the world's biggest event for computer and video games. We are an expert partner for media and for political and social institutions, and answer questions relating to market development, games culture and media literacy. Our mission is to make Germany the best games location.
Scientific Games Signs Technology Deal with LOTTO Bayern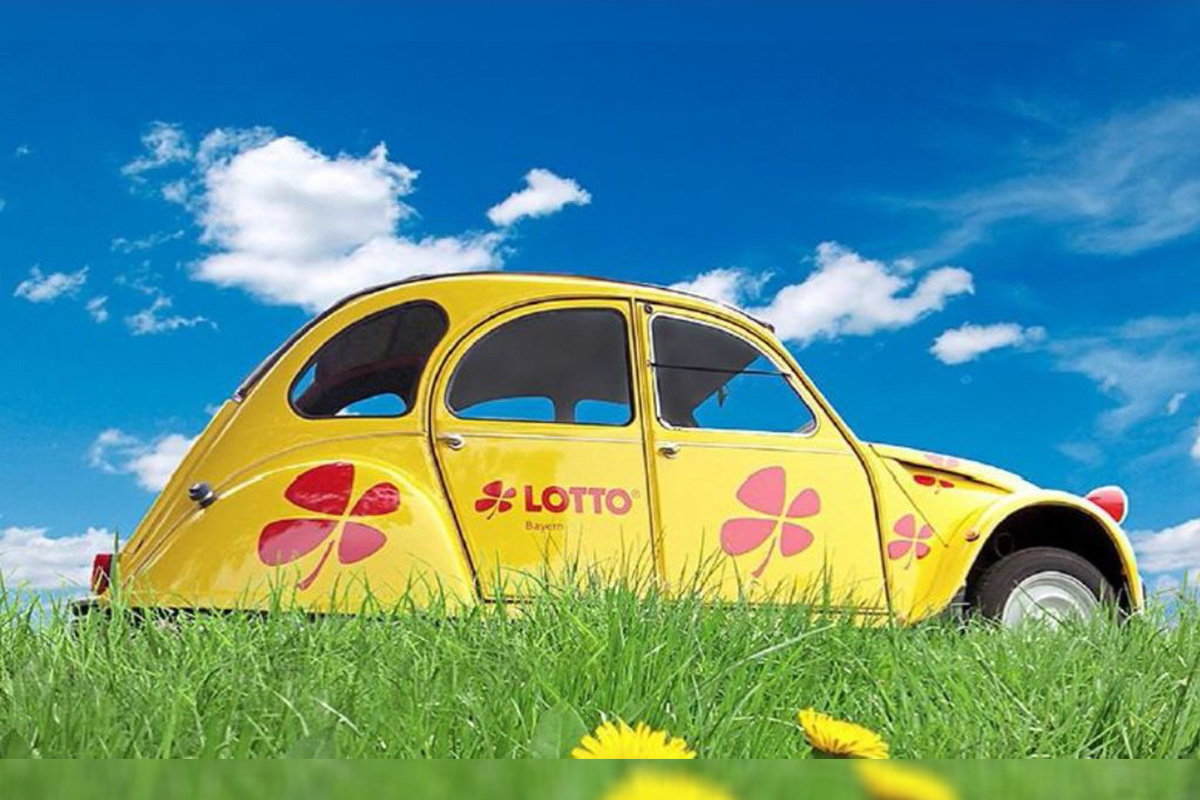 Reading Time:
< 1
minute
Scientific Games Corporation, the US-based provider of gambling products and services, has inked a new four-year systems technology deal with Staatliche Lotterieverwaltung (LOTTO Bayern), the state lottery operator for the German Province of Bavaria.
As per the deal, Scientific Games will migrate LOTTO Bayern's existing gaming system to the Company's advanced "SYMPHONY" technology over the next year.
SYMPHONY is Scientific Games' latest digital lottery business platform and games technology designed to support new channels and easily integrate third-party solutions through secure, open interfaces.
Scientific Games will also supply retail technology, instant games, sports betting and other online services to LOTTO Bayern.
"For more than 25 years, LOTTO Bayern has trusted Scientific Games to provide best-in-class lottery products and solutions to serve its retailers and entertain players. Our new SYMPHONY open-architecture gaming system advances LOTTO Bayern's operations and helps drive maximum profits for beneficiaries," Pat McHugh, Group Chief Executive, Lottery for Scientific Games, said.
"It's important for Scientific Games to provide our lottery customers with market-driven, cloud-ready and ultra-reliable systems, like SYMPHONY," Matthias Müller, VP Sales and Marketing International Lottery Accounts for Scientific Games, said.
"SYMPHONY accelerates time-to-market for new products and services while integrating new solutions to implement new games, providing LOTTO Bayern players with the latest state-of-the-art technology," Matthias Müller added.
Polish Bookmakers Association Calls for Government Help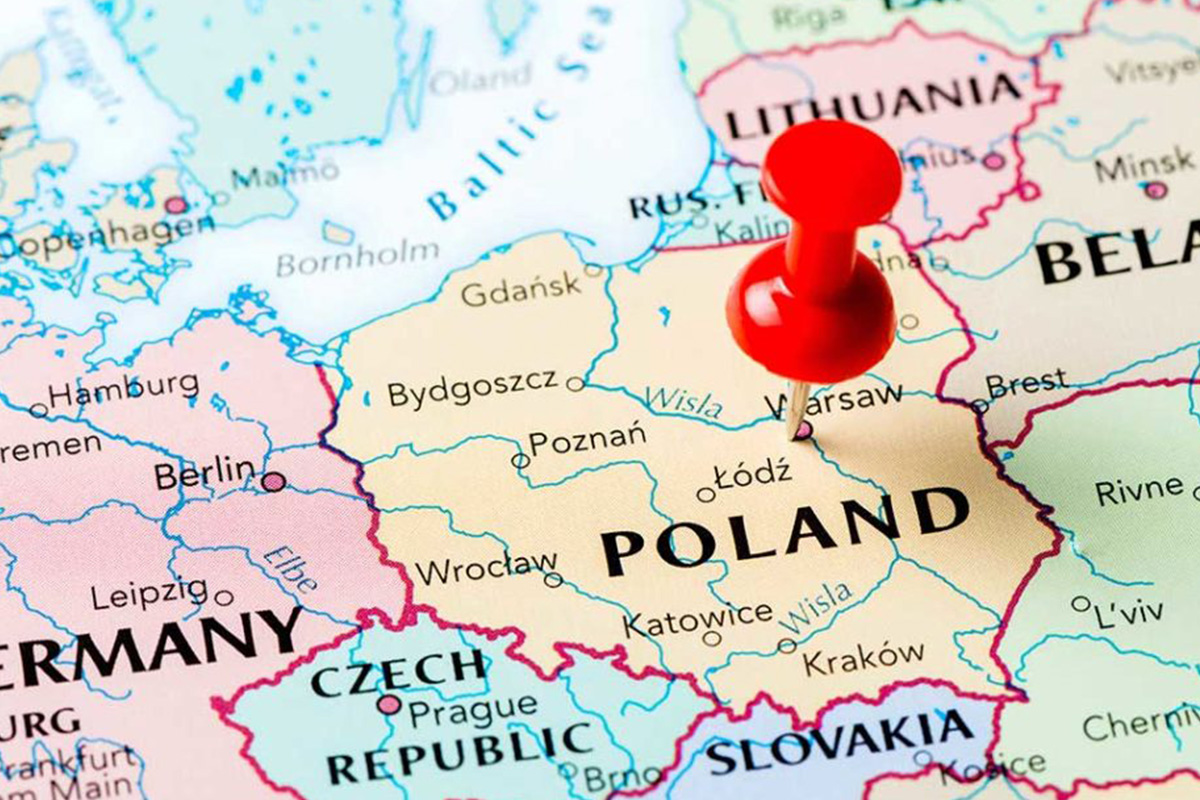 Reading Time:
< 1
minute
The Employers and Employees of the Bookmakers Companies Association in Poland have called for government help to avoid significant job losses as a result of the coronavirus pandemic.
The association said it has seen the number of bets placed drop by around 60% due to the cancellation of sports across the globe. This decline is particularly after the retail bookmakers in Poland closed from 14 March.
As a result, bookmakers have seen customer spending disappear, meaning they are losing money, with no way to mitigate the shut-down.
The association said this would result in efforts to reduce fixed costs, including mass redundancies, with many operators now facing bankruptcy. The situation could result in most of the 5000 staff employed in betting shops, not to mention head office staff, risk losing their jobs, it warned.
The regulated Polish gambling industry has an annual turnover estimated at PLN7bn, of which at least PLN820m goes to the state through gambling and lottery taxes.
To avoid job losses and protect the state's tax revenue, the association urged the Polish government to reduce gambling tax rates from 12% to 10% of turnover at least until August this year. The association also asked the government to delay the deadline for paying these taxes to September.