How the Regulatory Environment for Online Gaming is Evolving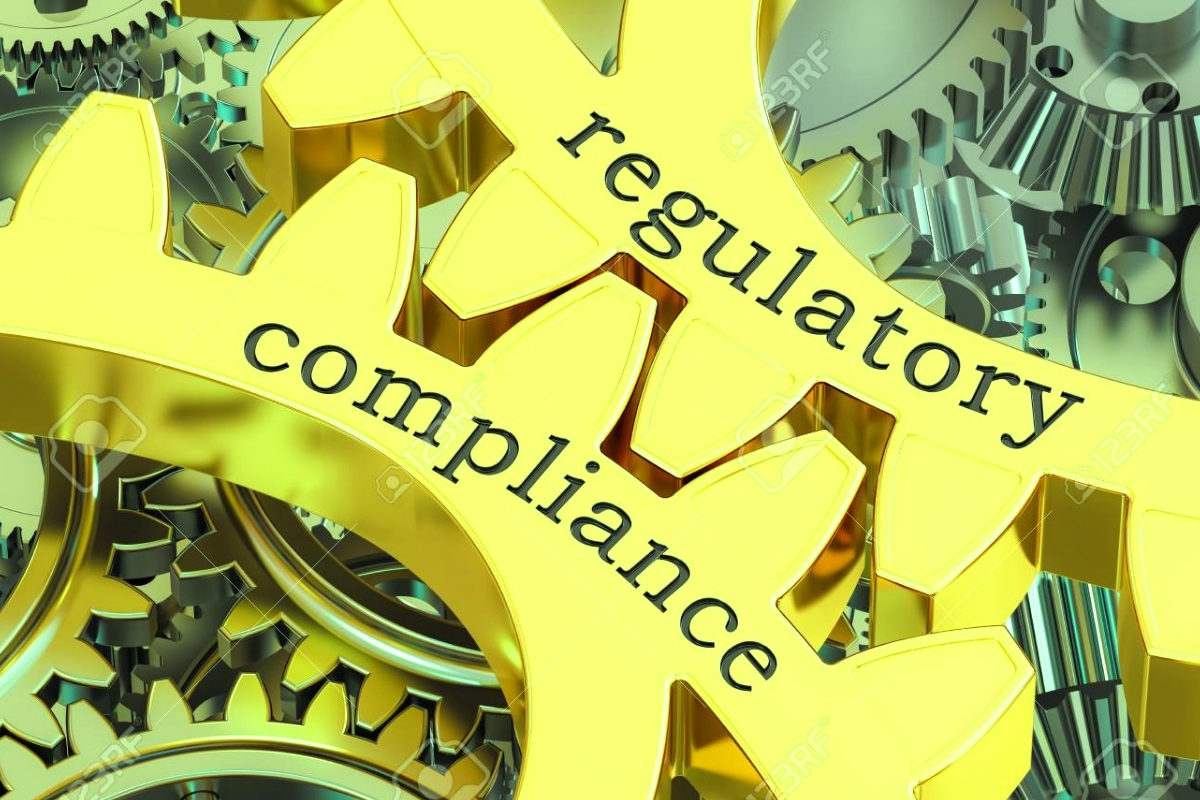 Reading Time:
4
minutes
In many countries, online gaming isn't part of the regulatory environment. That's because most gaming laws were passed long before the Internet came along. Where online casinos are allowed, the rules aren't written in stone.
They change frequently, often to adjust tax rate or raise regulatory standards. That said, the world is slowly changing its stance on online casinos. An industry traditionally rejected by politicians and lobbyists is now welcomed, albeit with fast-changing rules.
Below is an overview of the evolving regulatory framework of online gaming globally.
Emphasizing Transparency
If you have visited an online casino lately, you must have realized they are more transparent than ever before. They no longer hide their license numbers, office addresses or contact details.
Instead, they provide every piece of information you need.
Online casinos aren't suddenly transparent out of their own kindness. They've been directed to become more open with their customers. That way, no one has to create an account and spend money at a gaming site based on misleading information.
That transparency is pretty crucial when it comes to payments and bonuses. On the one hand, you want to know about fees, limits and processing times beforehand. On the flip side, you want to accept bonuses only after you understand their terms and conditions.
Of course, not all casinos are entirely transparent. In many cases, you'll need to read their terms and conditions to discover the nitty gritty of their services. For example, they might reveal their bonus wagering requirements beforehand. But they could hide information about withdrawal limits in their terms and conditions webpages.
Encouraging Social Responsibility
Social responsibility has been a trending topic for the past five years. It's something everyone involved in the online gaming sector wants to talk about for selfless or business reasons. In Britain, the UKGC requires operators to have tools and partnerships with programs that can help problem gamblers.
It also works with non-profit organizations to help raise the standards for safe casino gaming or to help players in some way. With that in mind, nearly every online casino in Britain has a way of preventing casino harm.
At some websites, you get software to restrict your weekly and monthly budgets. Also, you receive a hotline or link to a website you can call if you need intervention. These days, online casino also works with Gamstop—an NGO that helps casino players self-exclude from gaming websites in the UK.

How Gamstop Works
Gamstop provides you with an online form on which you fill your name, date of birth, email address, mobile number and home address. You also specific how long you want to be excluded from online casinos: six months, one or five years.
After that, it circulates your information every online casino licensed by the UKGC. It also orders them to blacklist you for the time you specified. After your self-exclusion period is over, you can contact Gamstop to deactivate your account.
Unfortunately, your records don't just fade away. Every online casino gets a memo that you've registered for Gamstop's program in the past. Some casinos might then reject you fearing you could still have problem gaming.
There's an alternative, though, and you can find more information here. But basically, it helps you find safe casinos not regulated by the UKGC. Also, they don't work with Gamstop, so you don't have to worry not finding a gaming website.
Regional Regulation in North America
In both the US and Canada, online gambling regulation is now a regional issue. In the US, states legalize and regulate the industry. In Canada, provinces make the rules and authorize operators to run online casinos.
There are several more countries where online gaming is regulated on a regional level:
Germany, South Africa and Australia, to name a few. And all of them cite one benefit: it's easier to regulate gaming markets within a province or state compared to national level.
Will Britain follow suit? Unlikely. The UK shows no signs of taking away the gaming regulatory mandate from the UKGC and genuinely so. For a long time, Britain has been a paragon of how to regulate online casinos professionally and transparently.
As such, the focus isn't be on devolving online casinos. It is on regulating it properly regardless of who does it. After all, the majority of countries aren't large enough to devolve online gaming.
Relaxed Advertising Laws
For a long time, most countries had strict gambling advertising rules. Some nations like Spain still have prohibitive advertising laws for remote gaming companies. But generally speaking, the world is moving towards an environment where operators can market their content freely.
For example, online casinos are no longer prohibited from advertising on television. Sure, they can't run adverts during the day. But they have an allocated time when they can market their games and bonuses.
Likewise, they can also advertise on websites and mobile apps. The only restriction is to avoid running ads on websites frequented by children. Additionally, they can't involve young persons in their marketing efforts.
Expanding and Privatizing Gaming Businesses
In many countries where online gaming is legal, operators didn't always have the freedom to offer all gaming positions. In contrast, players didn't always have the choice on where they can bet on sports.
Instead, some countries used to run online gaming through monopoly government agencies.
Norway still uses that system. But more countries globally are privatizing gaming so that players have a variety of casinos to use.
In contrast, countries are also expanding their lists of allowed gaming positions. As a result, slot websites no longer have a limit on the number of machines they can provide. And they are not prohibited to provide certain games for any reason.
Conclusion
The online gaming industry is undergoing a progressive revolution. And it does not just mean there will be more gaming sites in the future. It means operators have more freedom on games to provide and how to market their services. In contrast, it means players have access to more and better gaming platforms.

Push Gaming welcomes new Head of Legal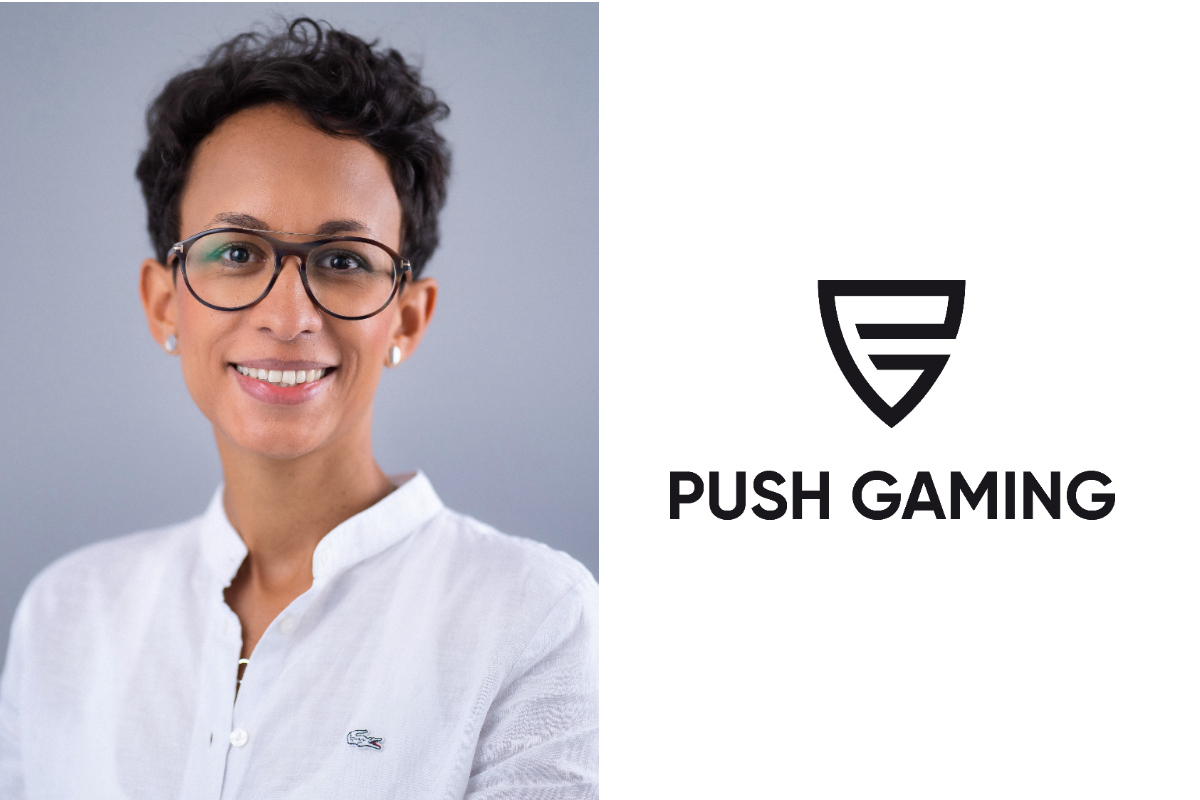 Reading Time:
2
minutes
B2B gaming supplier Push Gaming is complementing its recent impressive regulated market growth with the hiring of Denisa Assefova as its new Head of Legal to oversee Push Gaming's legal matters and support the company's further expansion.
A graduate of the Charles University of Prague and the University of Oslo, Denisa brings with her key industry experience having served as the Head of Legal Affairs at the Betsson Group on the back of over a decade of practising law with a number of international firms.
Her skills in the fields of iGaming, IP, Licensing & E-Commerce and Contract Law will be instrumental in supporting Push's commercial expansion in an industry where regulated markets continue to evolve and diversify.
The appointment matches Push's ambition as it continues to enter new markets and expand its global footprint, thanks to its entertainment-first portfolio of quality titles such as recent smash-hit Jammin' Jars 2, Mount Magmas Jackpots, and the upcoming Fat Drac.
Donna Kelly, Director of HR at Push Gaming said: "With great success and rapid global expansion brings the requirement for the right people to manage and cultivate the talent and drive we already have and Denisa brings that in spades.
"It's of vital importance to us as a company that we adhere to the strict and necessary regulations that are active in all markets we operate in and we're confident that she will excel in her new role. Welcome to Push Gaming, Denisa!"
Denisa Assefova, Head of Legal at Push Gaming said: "Push Gaming is a great company with fantastic and talented people who are creating remarkable products. I am excited to join Push Gaming at a time of its rapid expansion and look forward to supporting the company in achieving its goals"
Marking its tenth anniversary last October, Push Gaming is building on the growth momentum gained from 2020's acquisition of an MGA and UKGC-licensed platform and furthering its expansion ambitions across Europe with several new market entries prepared for the coming months.
Established as one of the industry's most entertaining suppliers, Push Gaming's content includes the award winning Dinopolis and Jammin' Jars 2, which are live in the lobbies of leading operators such as Casumo, LeoVegas, Entain, The Rank Group and Norsk Tipping.
Spelinspektionen Suspends Licences of Vivaro and Fair Play Bets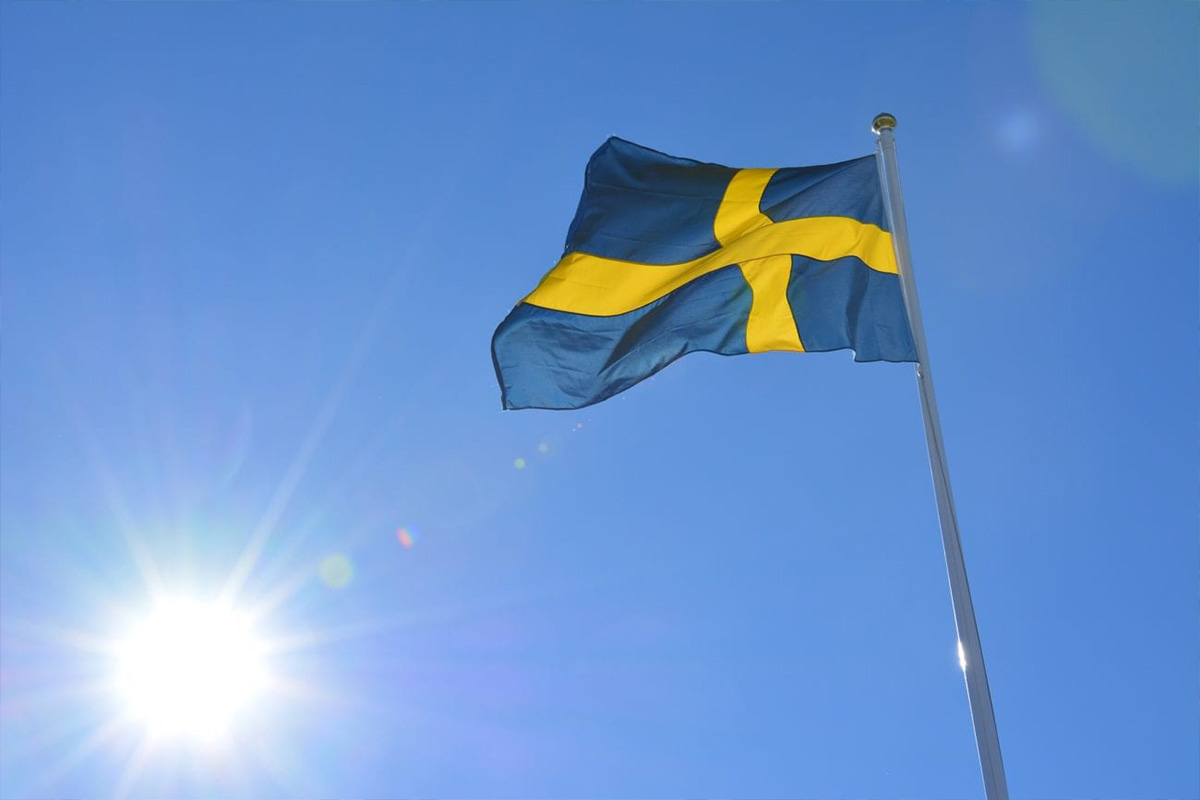 Reading Time:
< 1
minute
Swedish Gambling Authority Spelinspektionen has suspended the licences of Vivaro and Fair Play Bets. Vivaro has lost both its online gaming and betting licences, while Fair Play Bets only saw its online gaming licence taken back.
In a statement published on its website, the Swedish Gambling Authority defended its decision by claiming the operators had not begun either activity for which the licences were intended within one year of them coming into force.
Vivaro was granted its licences to provide online commercial gaming and online betting on 3 June 2020, while Fair Play Bets saw its licence awarded almost one month later on July 1.
These licences required both parties to undertake activities related to online gambling, however, Vivaro reported sales amounting to zero Swedish krona from June 2020 to May 2021, while Fair Play similarly reported no sales between July 2020 and June 2021.
This triggered two separate reviews from the regulator, with Vivaro's beginning on 13 July 2021 and Fair Play's on August 13.
In its defence, Vivaro stated the Covid-19 pandemic and in particular its effect on the company's staff in Armenia as reasons for its failure to begin the relevant business operations.
In addition, the company continued, the war with Azerbaijan resulted in over 50 of its employees being sent away to fight. Vivaro also added that for a heavily regulated jurisdiction like Sweden, it is important to spend extra time preparing for launch.
Fair Play's reasoning differed slightly, stating instead that no gaming operations have been initiated due to a corporate restructuring which required a temporary reduction in costs and labour.
However, neither argument was enough to sway the Swedish gambling watchdog who went ahead with its original decision to revoke both operators' licences.
Red Rake Gaming obtains its Romanian License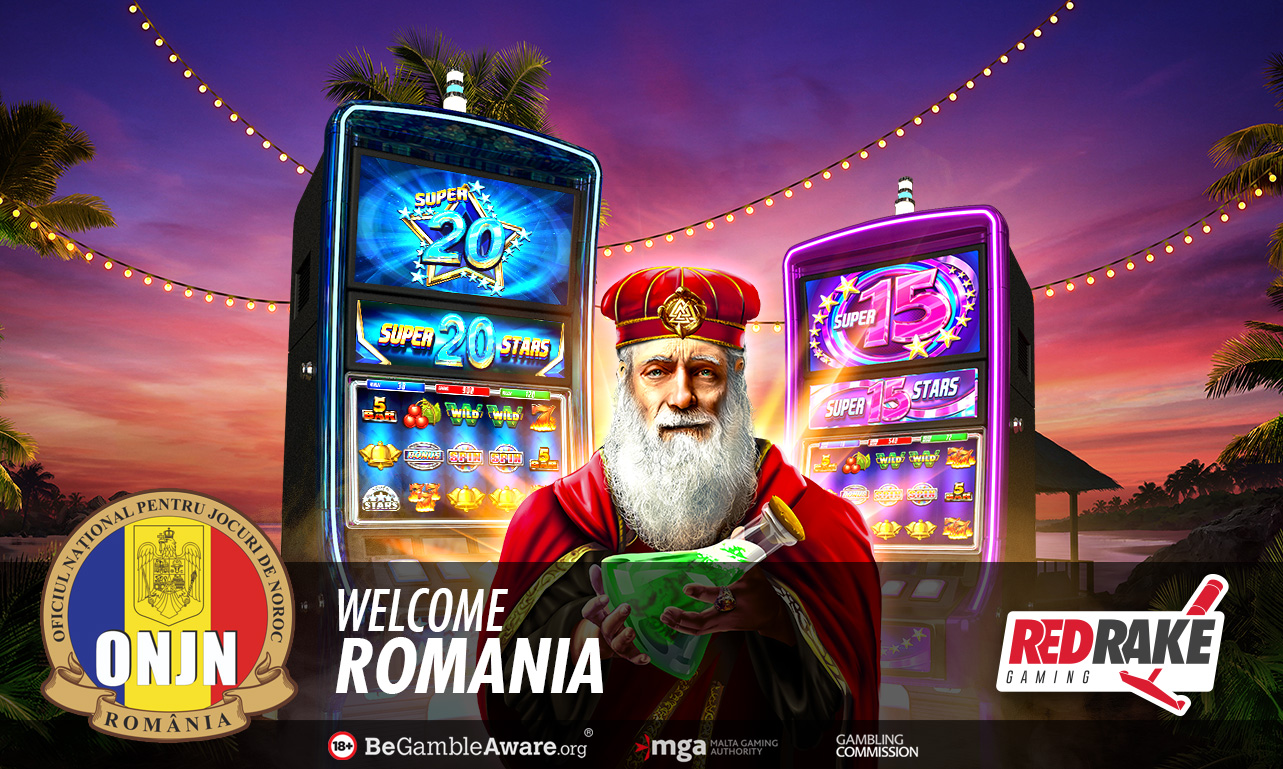 Reading Time:
2
minutes
Premium casino content developer Red Rake Gaming is delighted to announce its latest regulated market license for Romania.
The company has been granted a Class II license by the Romanian regulator (ONJN) allowing it to work directly with the country's regulated operators. Red Rake Gaming made the move due to the demand from its partners in response to the player demand for Red Rake's top performing game content within the market.
A selection of Red Rake's top performing games will be made available to Romania licensed operators, including its record breaking Super 15 Stars – the non-stop, action-packed slot which combines feature games and bonus rounds from all its predecessors in the Super series of games and the new game of this series, Super 20 Stars. Additional titles from Red Rake's diverse portfolio includes Alchemy Ways- giving players a million ways to win, Max Dangerous and the Lost Relics, Tommy Gun's Vendetta and Flamingo Paradise.  All of which continue to be top performing titles across Red Rake's network.
Red Rake Gaming plans to launch a wider selection of content in the Romanian market throughout the 2021 period.
Continuous delivery and expansion into regulated markets is at the heart of Red Rake Gaming's growth strategy. Their latest market entry represents yet another opportunity for the company to further its reach in Romania and follows on from recent market entry in Greece.
Nick Barr, Managing Director for Red Rake Malta, commented: "We are thrilled to have obtained our Class II Romanian license. This recent acquisition is driven by our commitment to our clients to continue to deliver our top performing content to the Romanian players which has always proved to be very popular. The Red Rake Gaming content resonates well with players delivering classic looking slots packed with strong feature and bonus games."