Gambling Regulation in Germany: A significant Blow for All Local Operators?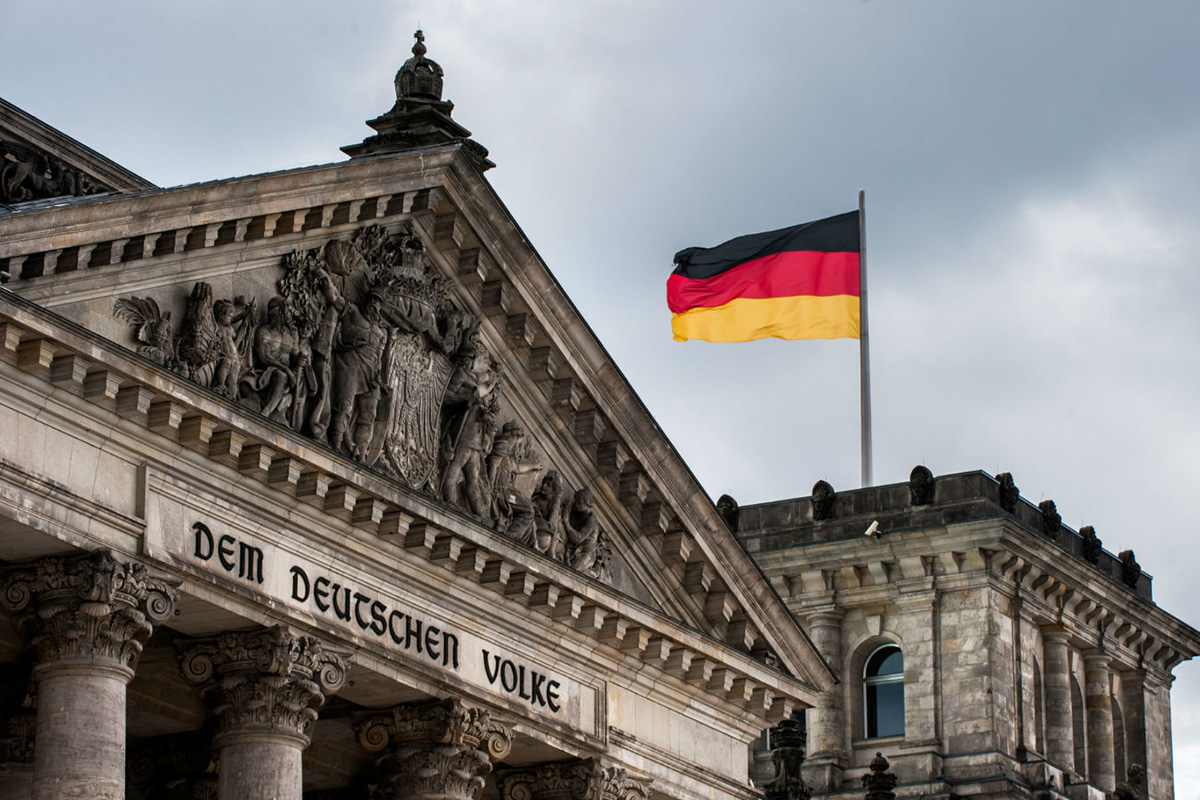 Reading Time:
4
minutes
Is the German gambling market facing an uncertain future? Over the past few years, tremendous delays and changes have cast doubts over the German betting market. In 2012, 16 German federal states passed a treaty on betting, intending to launch sports betting in the online casino world.
Read on and learn about the uncertainties facing the German sports betting market.

The Future of Online Slot Providers
This year, the federal states passed a new gambling treaty, with the primary aim of licensing and certifying a regulated market rather than having a large black market. The same case applies to poker games and online slots which includes most games from developers like NetEnt, Microgaming or Big Time Gaming with their ground-breaking slot engines like Megaways or Megaquads. Thanks to the new gambling treaty, the prohibition of online casinos was lifted in July 2021.
In addition, the treaty will allow the registration and licensing of online casino providers and sports betting providers. Despite the newly proposed betting model, the state lottery monopoly is set to remain operational.

Has the Federal States Treaty Put an End to Online Gambling Uncertainties?
If for a minute you thought the treaty would put an end to the doubts and uncertainties facing the German gambling market, you're mistaken. Earlier in April, the Darmstadt Administrative Court ceased the awarding of licenses to local operators. A few weeks later, the ruling was challenged by Vierklee, a renowned sportsbook operator.
According to the Hessian Court, over 30 local operators had applied for the gambling license. Also, an addition of 20 casino operators had severe intent to apply. More than 99% of online sports betting activities in Germany would have moved to the legal gambling market if the applications went through.

The Take of DSWV on Betting Uncertainties
Since then, multiple betting operators have been left in dismay, describing the ruling as a big blow to the German gambling industry. DSWV, an association that advocates a competitive and modern regulation of sports gambling in Germany, has slated the betting regulations and policies in the country as non-competitive, also see this article.
The association claims that premier championships like Bundesliga miss out on advertising income and sponsorship deals. This is because the country features non-competitive sports betting policies and regulations. In addition, the German sports leagues have been lagging compared to other European sports leagues, such as the English Premier League.
According to Luka Andric, the DSWV managing director, the current delays in licensing and regulating the online betting market is inconveniencing. Luka Andric adds that the delays would cause the country a great deal in terms of securing sponsorship deals for clubs.
The common conflicts between states governed by Conservatives and those managed by the Social Democrats have been resolved. This implies there is an agreement to enact the 2021 Interstate Treaty in real-time.

Effects of Halting the Betting Licenses
Halting the process of awarding licenses to local operators is not only frustrating but also discouraging. Multiple betting operators had invested efforts and time preparing the license application forms, only to find out the process had come to a halt.
Sports betting makes a significant economic stand, considering Germany has a large population size.
So, how can the German sports betting industry thrive? DSWV states that it's essential to regulate the sports betting market. Whether the industry will thrive entirely depends on the authority's commitment to block local operators without licenses from providing their betting products to German consumers.
Therefore, the federal states need to make several regulatory amendments to the existing gambling policies. As a result, German betting enthusiasts will be channelled towards licensed and governed operators.

Sports Betting Measures and Restrictions
Over the years, the black market has been an area of concern to several gambling jurisdictions. Recently, renowned authorities such as KSA (Netherland's gambling regulator) and SGA (the Swedish Gambling Authority) have pushed strict regulatory proposals to govern online sports betting activities.
The German regulatory authorities have also put forward strict regulations and measures. These restrictions include a minimum stake limit of €1on all virtual machines. Other measures include a live streaming ban on sports betting websites, limited in-play markets, up to five-minute delays when switching to another betting website, and commercial advertising for online poker, virtual slots, and casino games.

German Sports Betting Operators Take on Proposed Restrictions
The proposed restrictions have provoked critical responses. Local operators have claimed the measures fails to focus on bettor's protection, hence considered less competitive and less attractive. In addition, the local operators have termed the measures as unfulfilling and will create a less competitive experience for bettors.
According to Lycka, the director of regulatory affairs states that the measures imposed by the states will be less attractive than the unlicensed market. As a result, the move can encourage gamblers to wager on black market websites. However, it has been revealed that the regulations will be amended to favour local operators and gamblers in real-time. The regulators are set to engage politicians to come up with sensible and necessary amendments.

Why It's Important for Sports Betting to Operate in a Regulated Market
It's essential for sports betting to operate in a regulated gambling market. In Germany, sports betting has become more popular, thanks to the media and featured advertising channels. Over the decade, the German betting market has grown tremendously. The trend is expected to continue once the sports tournaments resume.

Final Thoughts

The bottom line is; the proposed measures are not encouraging channelization. As it stands, local operators claim the measures put forward by the regulatory authorities encourage black market play. Betting enthusiasts and operators have been longing for gambling regulation in Germany. Soon, sports betting websites will become legal. However, this does not mean the existing uncertainties will be done away with. All in all, the local gambling operators are hoping for a more certain future.

ESA Gaming gains ISO27001 accreditation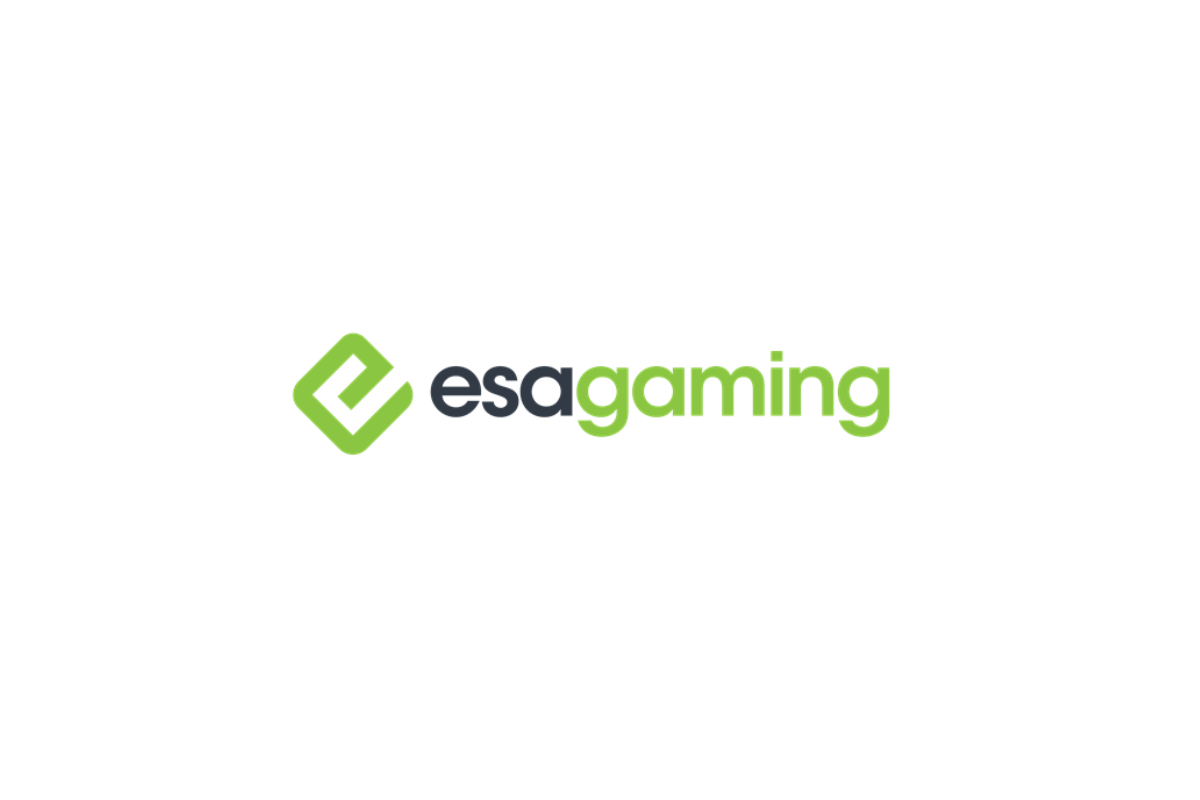 Reading Time:
< 1
minute
Innovative games provider ESA Gaming has been awarded a ISO27001 certification which will enable it to enter additional regulated markets.
The certification underlines ESA Gaming's commitment to information security standards and will facilitate the supplier's move into jurisdictions such as Switzerland and Greece which is using it as a regulatory benchmark.
The international certification is awarded when a set level of information security standards are reached, ensuring best practice is observed in this discipline.
The milestone plays an important part in ESA Gaming's growth strategy which will see the supplier enter new markets and further expand in regulated territories around the globe to offer its portfolio of EasySwipe™ games to new audiences.
The mobile-first games are designed to offer increased cross-sell opportunities to sportsbooks by allowing users to enjoy the best quality casino games without disrupting the sports betting experience.
ESA Gaming's content is currently certified in Portugal, Italy, and Colombia and the supplier holds a licence in Greece and Malta with more jurisdictions to be announced shortly.
Miroslav Hristodulo, ICT & Security Consultant at ESA Gaming, said: "We are pleased to receive this ISO27001 accreditation following a rigorous certification process to ensure we are compliant with the highest security standards.
"We believe this certification will allow us to expand our global reach, strengthen the relationship we have with partners and further position ourselves as a trusted supplier to the online gaming industry."
LAYING THE FOUNDATIONS FOR A NEW CASINO REGULATOR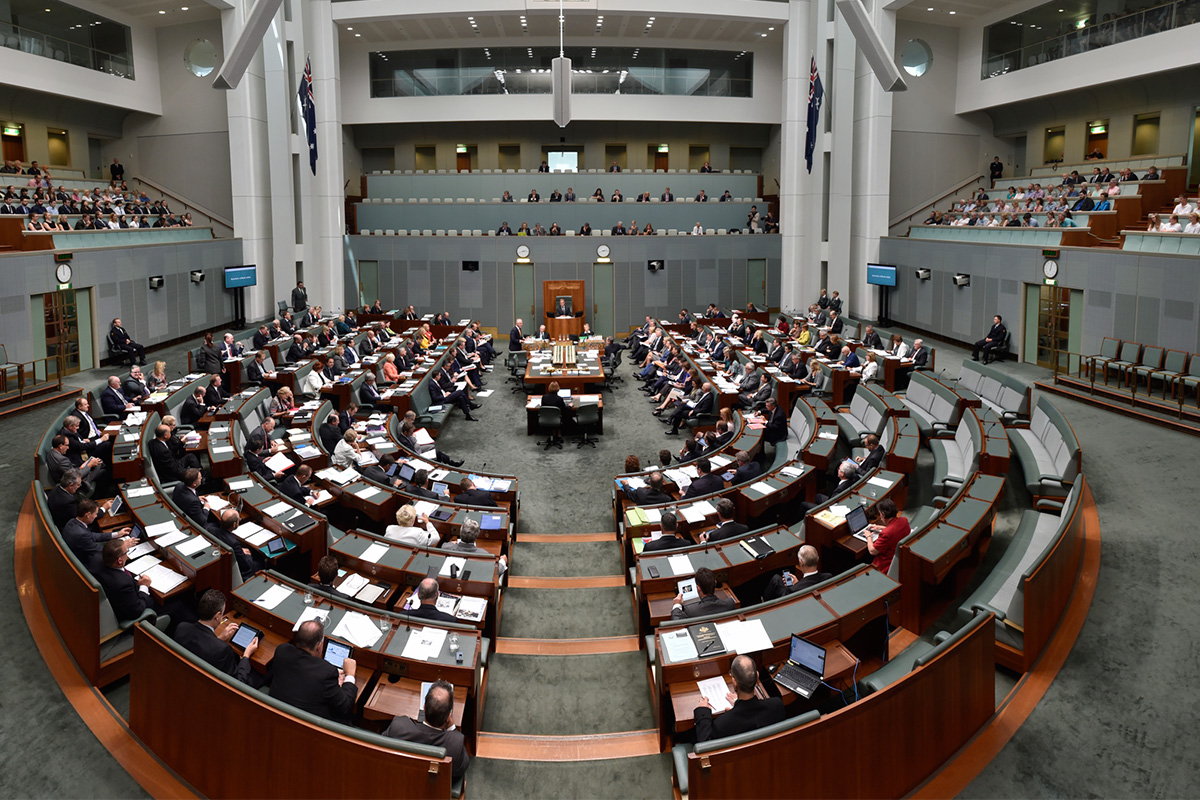 Reading Time:
2
minutes
The Bergin Inquiry's key recommendation for a standalone casino regulator is well on its way to becoming a reality, with temporary arrangements put in place to support the new structure.
The Independent Liquor & Gaming Authority (ILGA) has announced practical interim arrangements ahead of legislative changes to establish the independent casino regulator.
In August 2021 the Government agreed to support all 19 recommendations from the Bergin Inquiry Report on the regulation of casinos in NSW and the suitability of Crown Resorts to hold a restricted gaming licence.
Work then started to redesign the regulatory structure of NSW casinos, with a view to introducing legislative changes to parliament in mid-2022.
ILGA Chairperson Philip Crawford said until legislative change is finalised, the interim arrangements will enhance the management of existing and emerging risks in the current casino regulatory environment, particularly the risks of money laundering and other financial crimes associated with casino activities.
"We need improved capacity now and that's what these interim arrangements will provide for," Mr Crawford said.
It is expected the arrangements will start in February 2022 and include: 
Functional separation of casino regulation from liquor and gaming regulation within the current casino regulator, ILGA, including some ILGA members dedicated to the consideration and determination of casino matters.

Changing the appointment of the current ILGA chairperson Philip Crawford from part-time to full-time to enable a stronger leadership focus and commitment to casino regulation.

Appointment of a new ILGA board member with anti-money laundering expertise.
Allocation of additional resources to relevant teams within the Department of Customer Service to better support ILGA's exercise of its legislative functions and powers.

Development of a new Memorandum of Understanding between the Department of Customer Service and AUSTRAC to strengthen collaboration and information sharing between the agencies.
The arrangements reinforce the ILGA's strong commitment to ensuring casino operations in NSW are free from criminal influence, and the potential risks of harm associated with casino activities are adequately monitored and contained.
"ILGA will use the new arrangements to further enhance its ability to identify and address organised crime in casinos and to expand its cooperation with the ACIC, AUSTRAC and the NSW Police Force," Mr Crawford said.
Soft2Bet secures Danish Gaming licence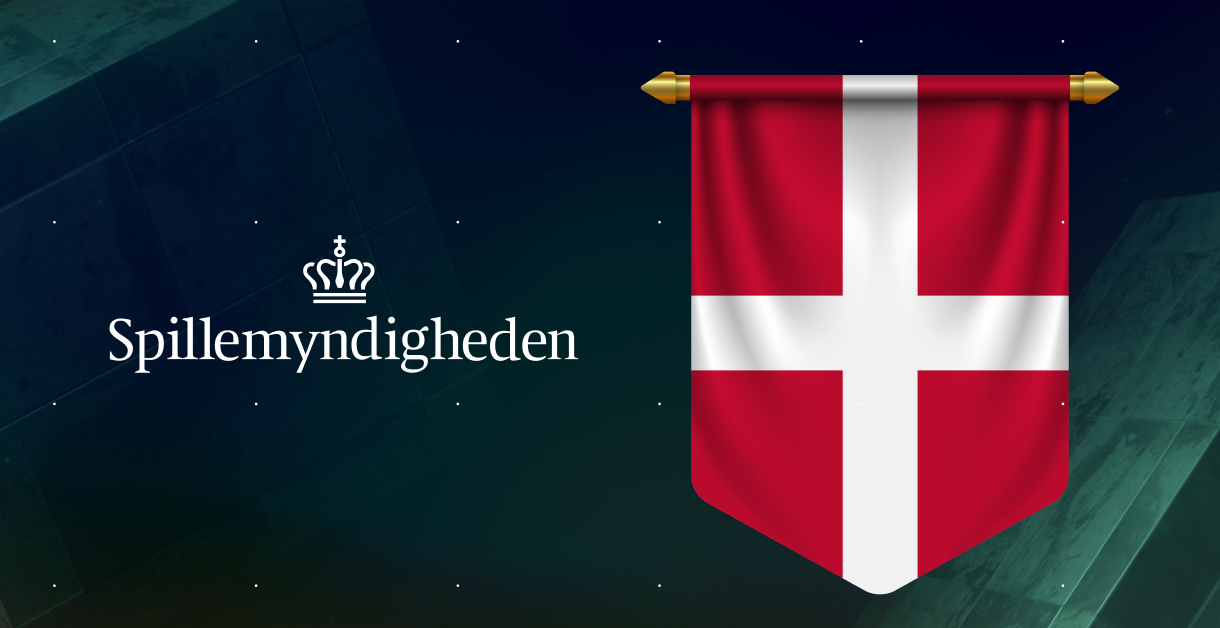 Reading Time:
< 1
minute
Casino and sportsbook platform provider Soft2Bet has obtained licences from the Danish Gambling Authority, Spillemyndigheden, to begin offering a wide range of igaming verticals in Denmark.
The licences cover sports betting, as well as online casino games like roulette, baccarat, punto banco, blackjack, poker, online bingo and slots.
Soft2Bet's entry into the Danish market is the latest strategic move for the operator group that is currently in the process of expanding its global footprint across several regulated markets.
The move further grows the company's presence in the Nordics, having secured a licence to operate in Sweden in 2019 from the Swedish Gambling Authority, Spelinspektionen.
The company complied with all the country's strenuous player safety obligations, proving to be fully compliant with its various regulatory requirements.
Peter Christian Noer, Head of Country Team at Soft2Bet said: "Achieving this licence is a huge moment for Soft2Bet. Our entire team has put in a tremendous amount of effort and worked tirelessly to ensure we met all the requirements and deadlines to achieve this important milestone in our company's history.
"We now look forward to launching our innovative igaming brands on the Danish market that have proven successful in other jurisdictions because of their state-of-the-art features, unique game supply and strong player protection tools. We only launched in Sweden less than two years ago and have taken significant market shares there ever since. We are convinced that we can do the same on the Danish market before long.
"This massive achievement is the product of uncompromising dedication and one more great accomplishment for our outstanding team to be proud about. It's also important to thank the Danish Gambling Authority for a positive, collaborative and helpful dialogue throughout the licence application process."