VIGE2017 announces SBTech as their newest Gold Sponsor
Reading Time:
2
minutes
The organizares are proud to announce SBTech as one of their newest Gold sponsors at Vienna International Gaming Expo 2017, which is going to take place in Vienna, Austria between 20-22 March 2017 at the Austria Vienna Center.
"As a leading company, well established in the Central and Eastern European region, we're eager to have our presence at this prestigious event which aims to become the leading exhibition in region. VIGE2017 is also a great opportunity to network and exchange ideas with our peers and partners, and we also love the chance to meet with like-minded people with fresh ideas. These are the main reasons we have decided to become a Gold Sponsor of the event and help EEGEvents accomplish their target.", commented Tom Light, Vice President of Business Development at SBTech.
Established in 2007, SBTech is a leading provider of interactive Sportsbetting solutions and services and has become a global market leader within the online gaming industry, in both regulated and traditional markets.
The complete offering includes innovative, flexible and user-friendly turnkey and fully managed Sportsbetting solutions, specifically designed for top gaming operators, existing bookmakers and land-based networks.
SBTech is four-time EGR Award Winner, recognizing the company's commercial success, game-changing innovations and excellence of overall service. Most recently SBTech was awarded with 2016's EGR B2B award for "Best In-Play Betting Software", being recognized for enabling operators to expand their market reach, making it the number one in-play betting software package for revenue generation.
The company's industry-leading online sportsbook, award-winning in-play betting platform, premium casino and live casino products, mobile responsive design and fully equipped iGaming platform, provide players a one-of-a-kind betting experience. SBTech offers 60,000 monthly sports events, 25,000+ in-play events and more than 2,000 proprietary bet markets on over 60 different sports.
The combination of localized offerings, expert legal oversight, versatile tools and unrivalled industry knowledge has positioned SBTech as a trusted partner of operators in the UK, Ireland, Italy, Belgium, Spain, Portugal, Romania, Czech Republic, Greece, Denmark, Australia, Mexico, Argentina, Bahamas, Malta, and many other regulated markets.
Be sure to save the date and attend VIGE2017, which will be held between the 20th and 22nd of March 2017 at the Austria Vienna Center in order to hear the fresh information at the seminars which will be held within the Expo, highlight your brand for visiting delegates by booking a stand or attend and network with the leading and newcomer company representatives that are going to be present at the show.
Should you have any questions, please don't hesitate to contact us on +40 735 559 234 or by mail on organizers@vige.world.
For more details please visit the official website: www.vige.world or register your attendance here: http://vige.world/register-you-attendance-for-the-vige2017/
Exhibitor options can be contracted here: https://vige.world/book-a-stand-exhibit/
THE ORGANIZERS LOOK FORWARD TO SEEING YOU IN VIENNA!
Gaming and eSports Companies entering the Online Financial Industry and vice versa (panel discussion) at EGC2019 Milan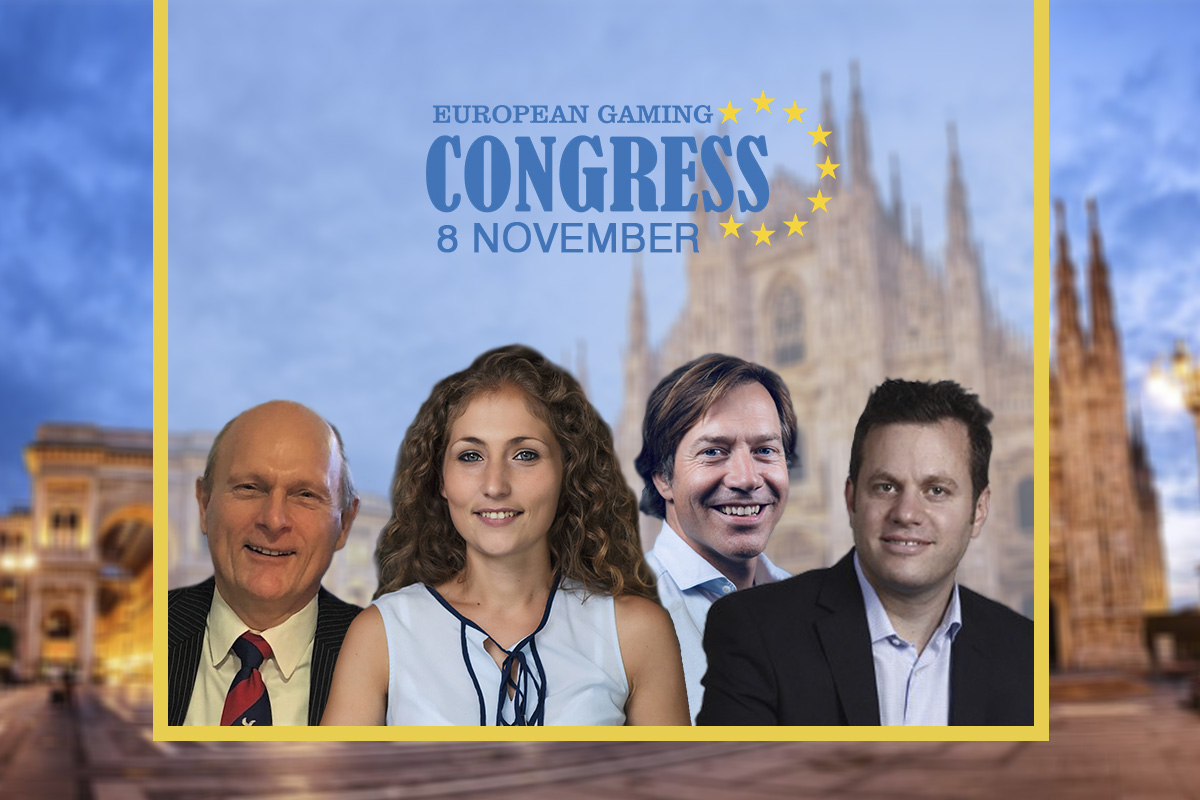 Reading Time:
3
minutes
Experts discuss the key shifts in Gaming, eSports, and Fintech at EGC Milan 2019!
In the past years, there have been many developments and compliance measures taken in the gaming industry and the most vital ones are certainly the ones that affect payments. There has been a large wave of innovation coming from the payments industry and all of them had to be in line with AMLD 5 while also preparing for AMLD 6.
At European Gaming Congress (EGC) we are bringing the discussion to Milan on the 8th of November at Radisson Blu Hotel Milan, by hearing from the key names of the payments, gaming, eSports industries to discuss Operational, Regulatory and Compliance Aspects.
The speakers' list was put together by Tal Itzhak Ron (Advocate, Certified Computer Scientist and Notary) who will also the moderator of this important panel discussion, which is joined by Martin Graham (Third Generation Bookmaker and Gaming Industry Veteran), Martina Scalpello (Senior Manager – AML Compliance – at ARQ Group Malta) and Dr. Holger Jakob (Head of Legal at G2 Esports).
You can register here or view the agenda here!
About Martina Scalpello – Senior Manager (AML Compliance) at ARQ Group Malta
Martina Scalpello is a senior manager responsible for AML/CFT compliance within the ARQ Group. Prior to joining ARQ, she worked with the Financial Intelligence Analysis Unit, where her main role was to carry out both on-site and off-site AML/CFT reviews and inspections of financial services entities and DNFBPs. During this period she was also involved in a number of AML-related projects, including the implementation of the risk-based approach to supervision. She also previously worked as a compliance officer within the fund administration and investment services sectors.
Martina has been engaged in a number of AML/CFT audits, gap analyses and enterprise risk assessments for financial institutions and gaming operators. She also carries out reviews of policies and procedures for a number of industry players and regularly delivers training to officers and staff of various institutions including financial institutions, casinos, banks, and real estate agents.
About Martin Graham – Third Generation Bookmaker and Gaming Industry Veteran
As a third-generation bookmaker (his grandfather starting the business in London in 1923) and gaming industry veteran, Martin's career includes founding Bonne Terre Limited, a licensed and regulated sportsbook in the Channel Islands which became a wholly-owned subsidiary of BskyB Group PLC, operating as Sky Bet. CVC Partners announced in April this year the sale of Sky Bet for £3.4 Billion to The Stars Group, owner of PokerStars.
Martin was also Chairman of Probability Games Corporation, which was successfully listed on the London AIM in 2006. It was one of the world's market leaders in mobile phone gambling services and technology providers. The group was eventually bought by GTECH. He then founded Scotbet International Limited, a holding company for the betting businesses of Scotbet and Morrisons Bookmakers. This new group comprised the largest private Scottish retail betting company.
Martin is recognized for his contributions to the establishment of gaming laws within several jurisdictions and is considered a pioneer of the online gaming and gambling industry. Martin also advises or is a board member of several public and private gaming groups around the world.
About Dr. Holger Jakob – Head of Legal at G2 Esports
Dr. Holger Jakob, born in Mannheim, studied law in Heidelberg, Saarbrücken, Speyer and Berlin, where he also successfully completed his dissertation. He has been working as a lawyer for Entertainment and Sports law since 2002 and has been working as an in-house lawyer in the gaming and gambling industry since 2008. In January 2019, he became Head of Legal at G Esports Holding GmbH, which manages some of the most successful Esports teams in the world under the brand G2 Esports (e.g. League of Legends, Rainbow Six Siege).
Make sure you take advantage of this unique opportunity of learning and networking with the gambling industry in Europe via the EGC platform every year.
Browse the official event website here:  www.europeangamingcongress.com
SEG Awards: Three Nominations for NSoft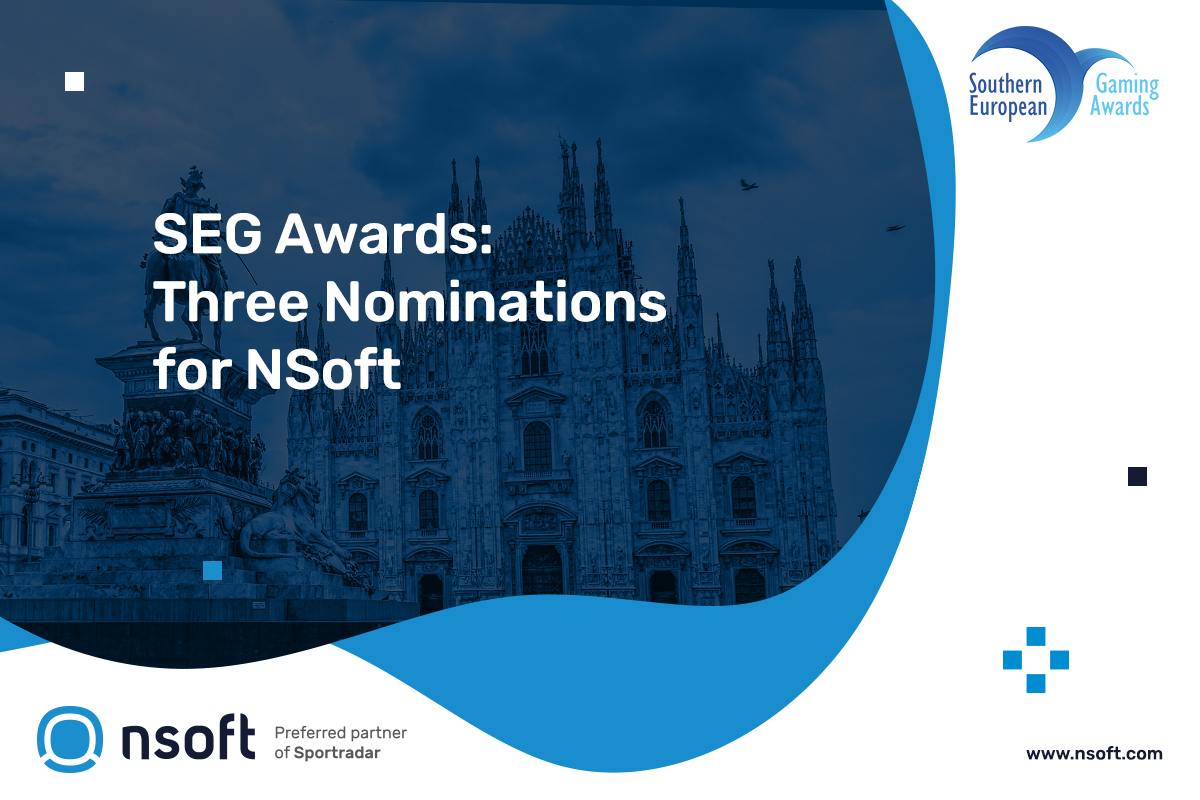 Reading Time:
1
minute
After the online public voting stage for this year's SEG Awards to be presented in Milan at the upcoming European Gaming Congress, the official list of the nominees has been announced. The SEG Awarding ceremony will acknowledge the business excellence in 26 categories.
NSoft has been shortlisted in three categories: Best Sports Betting Innovation, Rising Star in the Virtual Sports/Fantasy Sports as well as Best Overall Virtual Sports/Fantasy Sports Provider in 2019.
"2019 is surely the year where the expert community recognized and wanted to praise our innovations as well as results we have accomplished in the category of virtual sports. We are really proud to be recognized in several occasions as a trustworthy partner who nurtures innovation and always strives for excellence in business. The latest nomination for the SEG Awards proves that we are right on track", said Dario Jurčić, Chief Business Officer of NSoft.
The European Gaming Congress is scheduled for November 8, 2019, at Radisson Blu Hotel Milan, Italy. The SEG Awards 2019 ceremony will follow the promising panel discussion where industry professionals from different fields of expertise will tackle current topics. NSoft representative, Mr. Zlatan Omerspahic, will participate at the panel discussion: Marketing for Operators in Regulated Markets.
Donáta Szabó (GamblingCompliance) to moderate the Benelux Market Update at EGC2019 Milan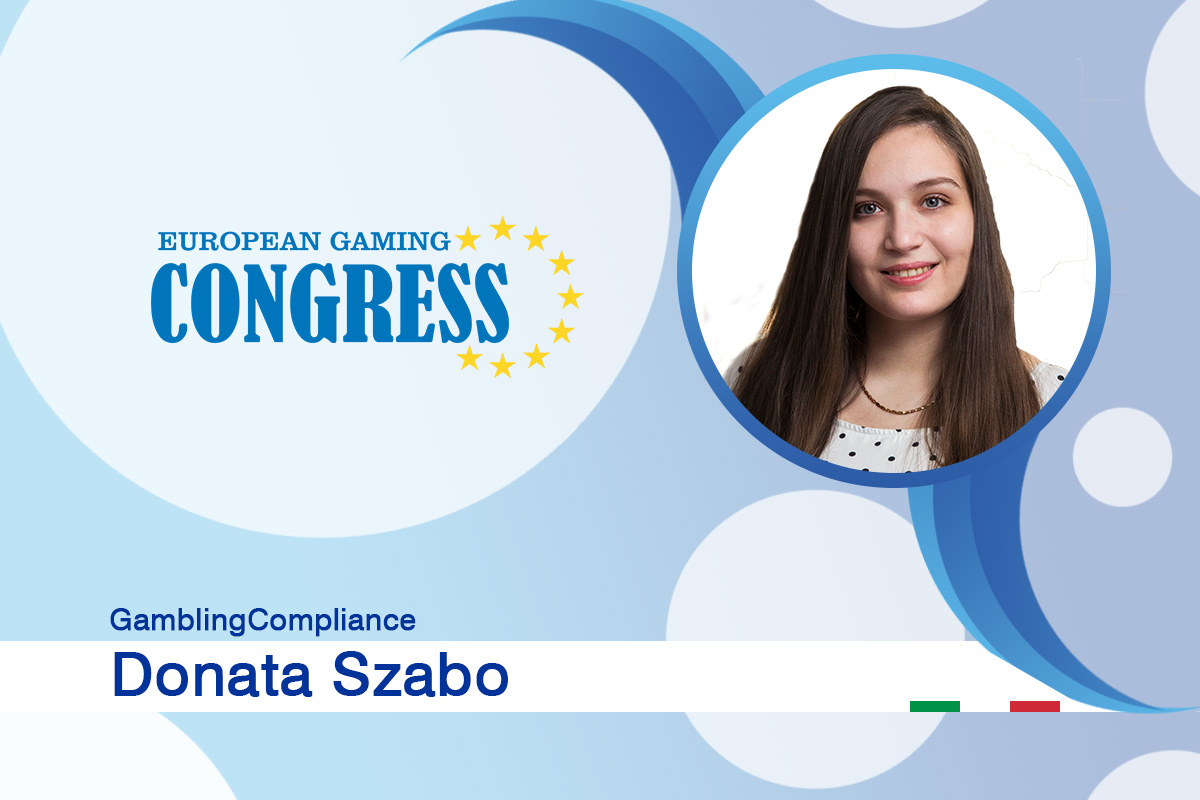 Reading Time:
2
minutes
Legal analyst for GamblingCompliance who specializes in legal and regulatory developments across Europe and Israel to moderate the Benelux Market Update at EGC Milan 2019!
Without any doubt, the second edition of European Gaming Congress (EGC) is shaping up to becoming the key conference in the European region this November with some of the biggest names of the gambling industry making their way to the speakers' list.
The compliance and marketing related updates from +14 jurisdiction will be shared by operators, software providers, lawyers and last but not least the most influent regulators of the gambling industry.
As you may already know the conference will take place on the 8th of November at Radisson Blu Hotel Milan, and delegates will have the opportunity to once again take part in engaging discussion and several networking sessions.
You can register here or view the agenda here!
The Benelux Market Update is new in the European Gaming Congress's agenda and will focus on bringing a wealth of information about the gambling industry in Luxembourg, Netherlands and Belgium.
The already confirmed speakers of the panel discussion are Willem van Oort (Founder of Gaming in Holland / Gaming in Spain) and Marko Jankovic (Head Of Business Development at G-Core Labs S.A.) and as mentioned above, the panel discussion will be moderated by Donáta Szabó (Junior Legal and Research Manager at GamblingCompliance), who has a unique style of bringing out some of the vital information from the panelists.
Donata is a legal analyst for GamblingCompliance and specializes in legal and regulatory developments across Europe and Israel. She also currently manages the Responsible Gambling Portal. She graduated first in her year from the LLB and holds an LLM from the University of Cambridge. She also completed the Bar Professional Training Course (BPTC) and was called to the Bar in July 2016. Donata has previous experience in human rights and international law. She previously worked at the European Parliament, the University of Cambridge and Israeli NGO Movement for Quality Government.
Make sure you take advantage of this unique opportunity of learning and networking with the gambling industry in Europe via the EGC platform every year.
Browse the official event website here:  www.europeangamingcongress.com