Prague Gaming Summit announces lanyards sponsor, new speaker and Focus on Finland
Reading Time:
6
minutes
The organizers of Prague Gaming Summit (EEGEvents) an event which is going to take place between 8-9 June, 2017 at Andel's by Vienna House Prague have recently addressed their audience about the new set of speakers, a brief report on the Finnish market and the signing of the exclusive lanyards and badge sponsor for the event.
Gambling Monopoly should be kept by the State, Finns say
The organizers are pointing out that the Scandinavian region has a rich history when it comes to gambling Finland has the average spending 14 Euros per week on gambling. Around 80% of gamblers in the country are lottery players, but the market is driven by the top five percent who are considered high rollers. That five percent reportedly generates roughly 50 percent of the country's market. A new study shows that nearly 70 percent of people in Finland want the government to keep its monopoly on gambling. According to an Yle-commissioned poll, there are slightly few options when it comes to enabling remote licensing. These regulations are strongly powered by the citizen's view, who still prefer the state having control over gambling, despite arguments made in recent years against that setup.
The size of the gambling market in Finland is more than €2.5 billion, which includes lotteries and casino games, both live and online and the most feared high-stakes players over the years are a product of Finland. The include all-time online poker money earner Patrik Antonius, online greats Sami Kelopuro, Jens Kyllönen and Ilari Sahamies, as well as tournament star Juha Helppi.
Finland has a state-controlled monopoly on all forms of gambling: both offline and online. Three different entities are each responsible for a specific form of gaming in the country. These entities also operate the only officially sanctioned gambling sites in Finland.
RAY is the provider for brick-and-mortar gambling across the nation. It has the monopoly for land-based casinos, table games, slot machines, and traditional casino games such as roulette.
Veikkaus Oy is responsible for the national lottery, sports betting, and instant win games.
Fintoto Oy is responsible for parimutuel horse racing.
In 2017 the best Finnish online casinos are set to have a great year and after conducting a small overview we have found that the same goes for other games available on mobile.
The Finnish market witnessed a first when it comes to gaming companies going public. Finnish company Next Games became the first Finnish gaming company to go public and it happened this year in March. According to a report from Reuters, the final subscription price was of EUR 7.90 per share and the IPO stabilized at 4,376,530 shares with gross proceeds from offering at approximately EUR 32.8 million.
To hear more about the online gambling market of Finland and to gain advantage to discussing directly with one of the regulators of the Finish market, make sure you book your seat for Prague Gaming Summit by submitting your details here: https://praguegamingsummit.eu/register/
BetConstruct as lanyards sponsor of Prague Gaming Summit
The organizers have also announced their new signing as a supportive sponsor of the event and the lanyards and badge sponsor of the inaugural Prague Gaming Summit in none other than BetConstruct.
BetConstruct has over the last year shown a great commitment to bringing together industry peers and helping spread information about regulatory updates and hot topics. The award-winning developer and provider of online and land-based gaming solutions currently has service centers in 14 countries and offers innovative and proven offerings with an extensive range of market-leading products and services, including Sportsbook, eSports, Sports Data Solutions, Retail Betting Shop Solutions, RNG Casino Suite & Live Dealer Casino, VR Casino, Poker, Skill Games, Fantasy Sports, Social Platform and more.
Introducing more speakers for Prague Gaming Summit: Darren Moore, Yoav Dotan and Jaka Repansek
As part of their ever growing presence in the online gambling events industry, the organizers aim to create some of the most interesting debates at their conference, thus aren't holding back for Prague Gaming Summit either. They promise a great show with many important facts being mentioned by some of the biggest names in the online gambling industry. The Summit will also bring together some of the new names of the online gambling industry who bring a new and fresh approach of doing things.
Both cases apply for the speakers announced below:
Panel: The Benefits of the European Gambling Laws (8th of June – 11:30 AM – 1:00 PM – Prague Local Time)
Yoav Dotan – Founder of Genesis Gaming
Yoav is a graduate of the Tel Aviv University (TAU) Bsc and IDF (Israel Defense Forces) Mamram graduate – computer programming and system design and architecture. He is also know as a serial entrepreneur, advisor and director to companies dealing with technology .
Returned to Israel from NYC in 1999, following several years of working in Technology sector, where he has worked with Tradal who later evolved into Empire online- an online marketing company focused on gaming later went public in AIM.
He is also the co owner of Earthquake media – a marketing company focused on gaming. Partnered with success with 888, Sportingbet, PokerStars, Party Gaming, Playtech, Microgaming. The company is ranked among the top 3 gaming marketing  companies.
But this, doesn's stop here, Yoah is also the co-owner of Bingohall(one of the largest bingo operators), the founder and co-owner of Genesis Global(online casino operator – operate casino brands such as Spinit.com and Casinocruise.com.).
In a recent interview conducted by CalvinAyre.com at Vienna International Gaming Expo, Yoav referred to himself a medium sized operator and said "we are operating on Maltese and UK licenses currently because the tax and regimes in places like Czech Republic don't make sense for us".
He confirmed Holland, Sweden and Germany are markets he's keeping his eyes on for the future, assuming the tax will be reasonable.  However, he described keeping track of a variety of regulatory regimes around the EU as "a big headache" and said he would prefer one unified license for the EU, but recognizes this is not likely to happen.  "But that's my wish", he said.
He pointed out how monitoring so many markets and regulations takes away from innovation and addressing customer needs, two of the most important focuses for his organization.
Panel: The Benefits of the European Gambling Laws (8th of June – 11:30 AM – 1:00 PM – Prague Local Time)
Jaka Repanšek – LL.B, MBA, Founder and Managing Partner of RePublis d.o.o.
Jaka has worked for various TIME (Telecom, Internet, Media, Entertainment) companies since 1996. He is recognized as one of the leading experts on gaming and media law in Slovenia. After graduating from Greenwood High School (Springfield, Missouri, USA) in 1992, Jaka graduated from the Faculty of Law at the University of Ljubljana, Slovenia.
He gained his graduate degree from Cambridge University in England and Faculty of Law in Ljubljana (Diploma in European Community Law) and completed two-year MBA graduate studies at the University of Kansas in USA. Jaka is an active member of IMGL (Slovenia) and a member of several other domestic and international organizations and is active also as lecturer in various seminars and conferences.
Panel: Affiliates in regulated markets (9th of June – 9:30 – 11:00 AM – Prague Local Time)
Darren Moore – Founder & Director of Betting Gods Ltd
Former professional gambler, Founder and Director of Betting God Ltd,  Darren runs the company with great energy and is the leading provider of professional sports betting content. Darren is a self-confessed chocaholic who spends half of his time in the mediterranean island of Gozo, and the rest in the UK.
Betting Gods is what I refer to as a tipster stable. This means that it is an online service that brings together a number of different tipsters under a single platform (the same roof).
This allows Betting Gods to manage their tipsters' services, market them and most importantly for you as a punter, ensure that the best quality tips are made available.
Since starting Betting Gods, Darren Moore has gone on to feature on Richard Branson's Virgin Pioneers – read the interview here.
Delegates can reserve their limited seats at an Early Bird Rate of 250 EUR(-50%) until 28.05.2017 by registering on the official website of the event: https://praguegamingsummit.eu/
…or by choosing your delegate package(delegate passes with accommodation at the official hotel) here: https://praguegamingsummit.eu/register/
For more details about the event, you can contact the organizers directly by e-mail on the following e-mail address: zoltan.tundik@eegevents.org or by phone on +40 726 388 370.
Make sure you check back for more updates about Prague Gaming Summit.
Gaming and eSports Companies entering the Online Financial Industry and vice versa (panel discussion) at EGC2019 Milan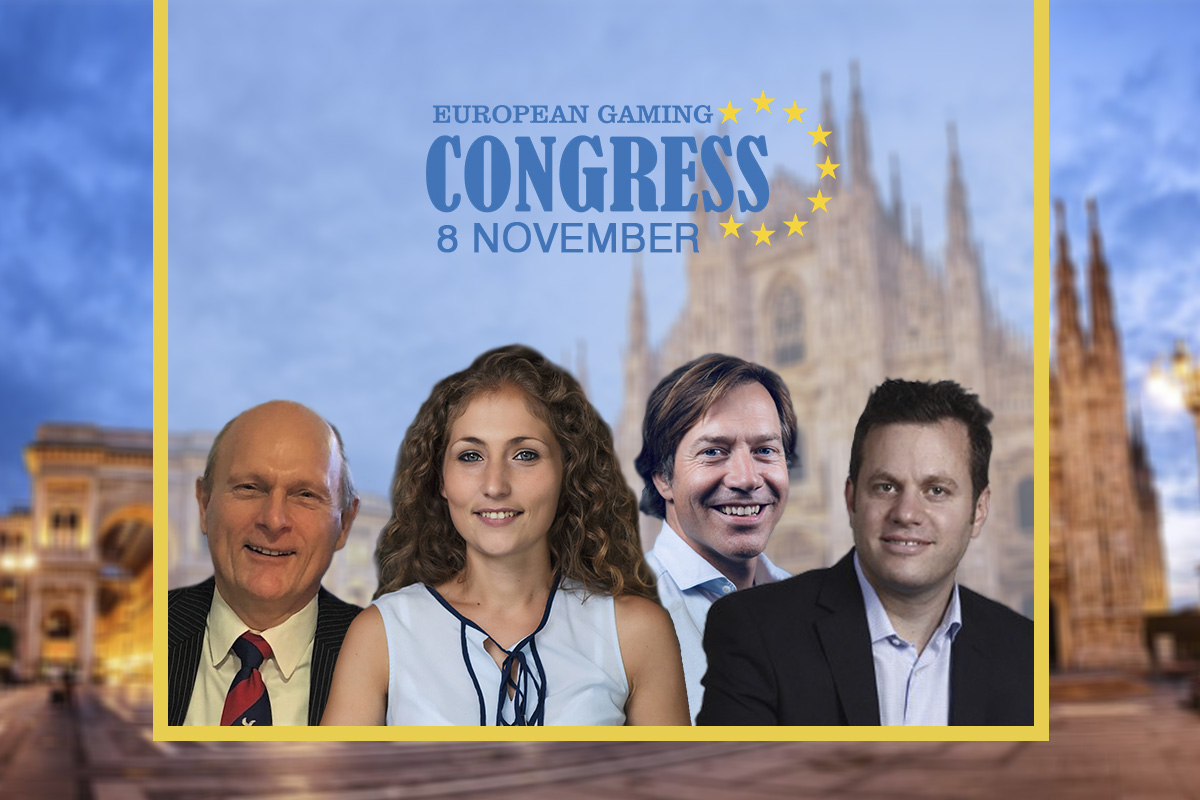 Reading Time:
3
minutes
Experts discuss the key shifts in Gaming, eSports, and Fintech at EGC Milan 2019!
In the past years, there have been many developments and compliance measures taken in the gaming industry and the most vital ones are certainly the ones that affect payments. There has been a large wave of innovation coming from the payments industry and all of them had to be in line with AMLD 5 while also preparing for AMLD 6.
At European Gaming Congress (EGC) we are bringing the discussion to Milan on the 8th of November at Radisson Blu Hotel Milan, by hearing from the key names of the payments, gaming, eSports industries to discuss Operational, Regulatory and Compliance Aspects.
The speakers' list was put together by Tal Itzhak Ron (Advocate, Certified Computer Scientist and Notary) who will also the moderator of this important panel discussion, which is joined by Martin Graham (Third Generation Bookmaker and Gaming Industry Veteran), Martina Scalpello (Senior Manager – AML Compliance – at ARQ Group Malta) and Dr. Holger Jakob (Head of Legal at G2 Esports).
You can register here or view the agenda here!
About Martina Scalpello – Senior Manager (AML Compliance) at ARQ Group Malta
Martina Scalpello is a senior manager responsible for AML/CFT compliance within the ARQ Group. Prior to joining ARQ, she worked with the Financial Intelligence Analysis Unit, where her main role was to carry out both on-site and off-site AML/CFT reviews and inspections of financial services entities and DNFBPs. During this period she was also involved in a number of AML-related projects, including the implementation of the risk-based approach to supervision. She also previously worked as a compliance officer within the fund administration and investment services sectors.
Martina has been engaged in a number of AML/CFT audits, gap analyses and enterprise risk assessments for financial institutions and gaming operators. She also carries out reviews of policies and procedures for a number of industry players and regularly delivers training to officers and staff of various institutions including financial institutions, casinos, banks, and real estate agents.
About Martin Graham – Third Generation Bookmaker and Gaming Industry Veteran
As a third-generation bookmaker (his grandfather starting the business in London in 1923) and gaming industry veteran, Martin's career includes founding Bonne Terre Limited, a licensed and regulated sportsbook in the Channel Islands which became a wholly-owned subsidiary of BskyB Group PLC, operating as Sky Bet. CVC Partners announced in April this year the sale of Sky Bet for £3.4 Billion to The Stars Group, owner of PokerStars.
Martin was also Chairman of Probability Games Corporation, which was successfully listed on the London AIM in 2006. It was one of the world's market leaders in mobile phone gambling services and technology providers. The group was eventually bought by GTECH. He then founded Scotbet International Limited, a holding company for the betting businesses of Scotbet and Morrisons Bookmakers. This new group comprised the largest private Scottish retail betting company.
Martin is recognized for his contributions to the establishment of gaming laws within several jurisdictions and is considered a pioneer of the online gaming and gambling industry. Martin also advises or is a board member of several public and private gaming groups around the world.
About Dr. Holger Jakob – Head of Legal at G2 Esports
Dr. Holger Jakob, born in Mannheim, studied law in Heidelberg, Saarbrücken, Speyer and Berlin, where he also successfully completed his dissertation. He has been working as a lawyer for Entertainment and Sports law since 2002 and has been working as an in-house lawyer in the gaming and gambling industry since 2008. In January 2019, he became Head of Legal at G Esports Holding GmbH, which manages some of the most successful Esports teams in the world under the brand G2 Esports (e.g. League of Legends, Rainbow Six Siege).
Make sure you take advantage of this unique opportunity of learning and networking with the gambling industry in Europe via the EGC platform every year.
Browse the official event website here:  www.europeangamingcongress.com
SEG Awards: Three Nominations for NSoft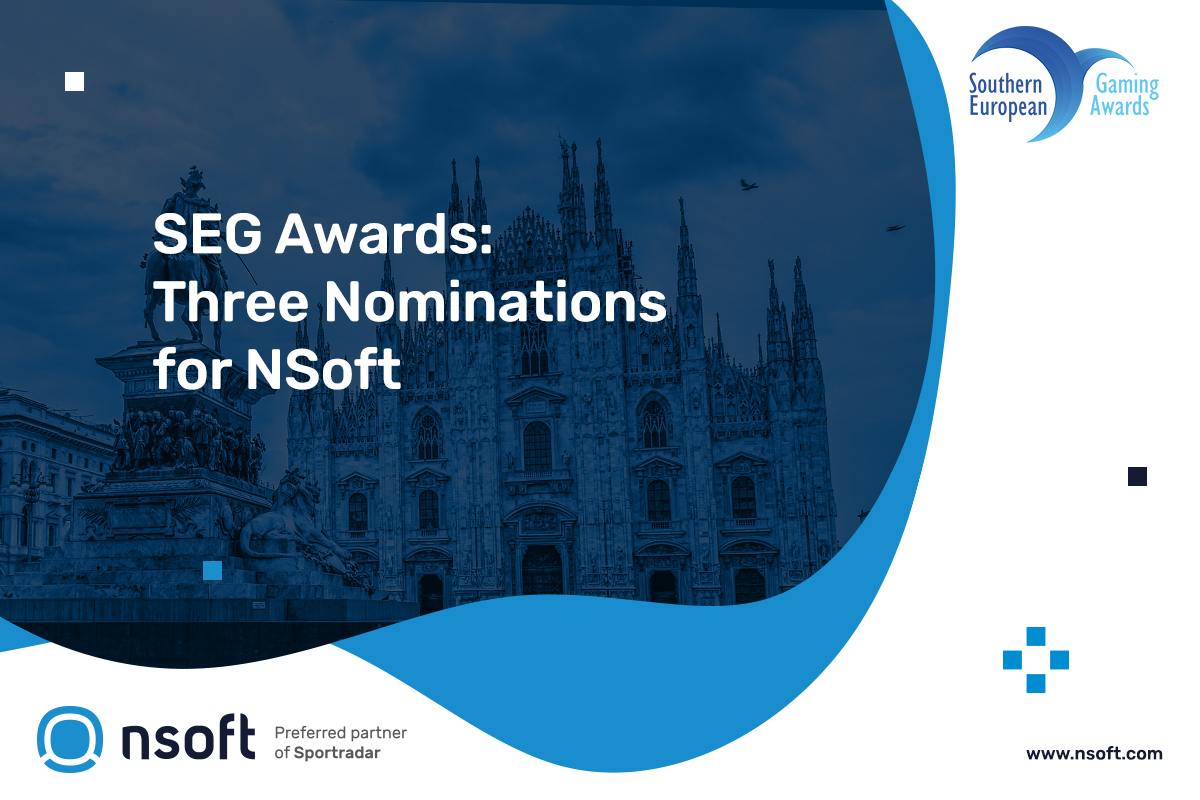 Reading Time:
1
minute
After the online public voting stage for this year's SEG Awards to be presented in Milan at the upcoming European Gaming Congress, the official list of the nominees has been announced. The SEG Awarding ceremony will acknowledge the business excellence in 26 categories.
NSoft has been shortlisted in three categories: Best Sports Betting Innovation, Rising Star in the Virtual Sports/Fantasy Sports as well as Best Overall Virtual Sports/Fantasy Sports Provider in 2019.
"2019 is surely the year where the expert community recognized and wanted to praise our innovations as well as results we have accomplished in the category of virtual sports. We are really proud to be recognized in several occasions as a trustworthy partner who nurtures innovation and always strives for excellence in business. The latest nomination for the SEG Awards proves that we are right on track", said Dario Jurčić, Chief Business Officer of NSoft.
The European Gaming Congress is scheduled for November 8, 2019, at Radisson Blu Hotel Milan, Italy. The SEG Awards 2019 ceremony will follow the promising panel discussion where industry professionals from different fields of expertise will tackle current topics. NSoft representative, Mr. Zlatan Omerspahic, will participate at the panel discussion: Marketing for Operators in Regulated Markets.
Donáta Szabó (GamblingCompliance) to moderate the Benelux Market Update at EGC2019 Milan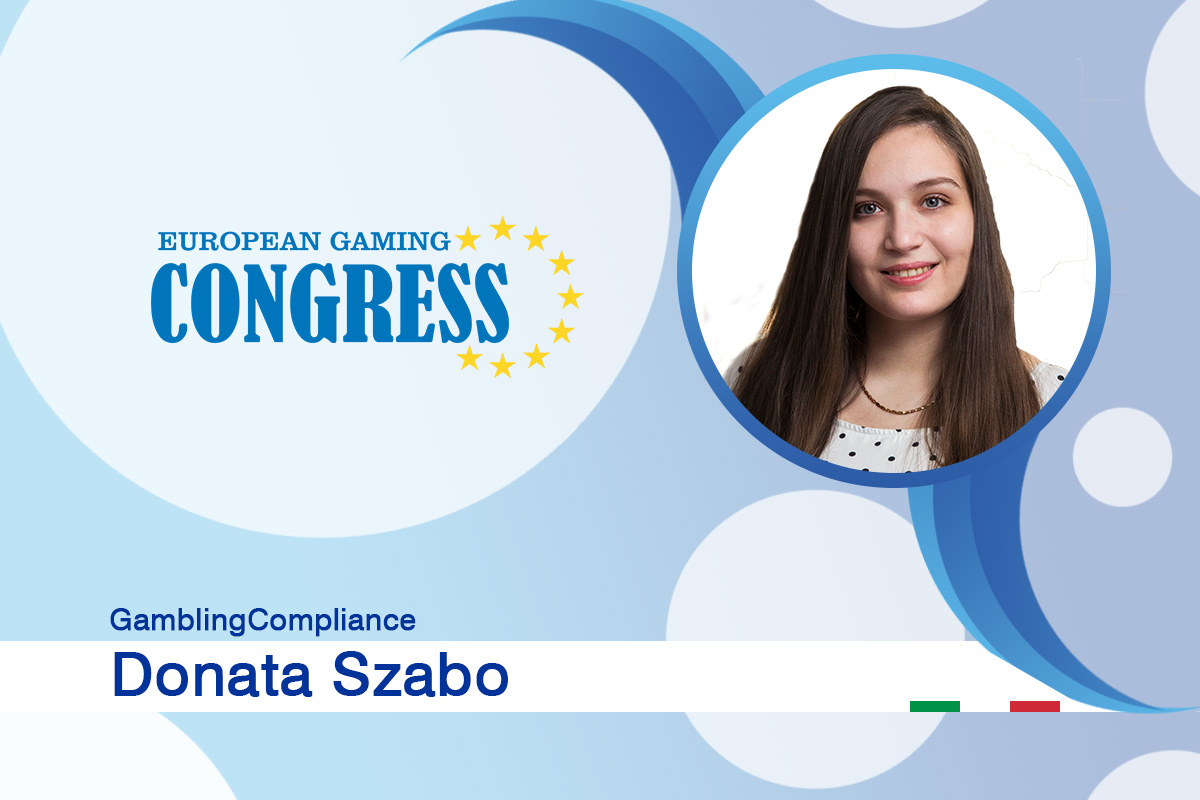 Reading Time:
2
minutes
Legal analyst for GamblingCompliance who specializes in legal and regulatory developments across Europe and Israel to moderate the Benelux Market Update at EGC Milan 2019!
Without any doubt, the second edition of European Gaming Congress (EGC) is shaping up to becoming the key conference in the European region this November with some of the biggest names of the gambling industry making their way to the speakers' list.
The compliance and marketing related updates from +14 jurisdiction will be shared by operators, software providers, lawyers and last but not least the most influent regulators of the gambling industry.
As you may already know the conference will take place on the 8th of November at Radisson Blu Hotel Milan, and delegates will have the opportunity to once again take part in engaging discussion and several networking sessions.
You can register here or view the agenda here!
The Benelux Market Update is new in the European Gaming Congress's agenda and will focus on bringing a wealth of information about the gambling industry in Luxembourg, Netherlands and Belgium.
The already confirmed speakers of the panel discussion are Willem van Oort (Founder of Gaming in Holland / Gaming in Spain) and Marko Jankovic (Head Of Business Development at G-Core Labs S.A.) and as mentioned above, the panel discussion will be moderated by Donáta Szabó (Junior Legal and Research Manager at GamblingCompliance), who has a unique style of bringing out some of the vital information from the panelists.
Donata is a legal analyst for GamblingCompliance and specializes in legal and regulatory developments across Europe and Israel. She also currently manages the Responsible Gambling Portal. She graduated first in her year from the LLB and holds an LLM from the University of Cambridge. She also completed the Bar Professional Training Course (BPTC) and was called to the Bar in July 2016. Donata has previous experience in human rights and international law. She previously worked at the European Parliament, the University of Cambridge and Israeli NGO Movement for Quality Government.
Make sure you take advantage of this unique opportunity of learning and networking with the gambling industry in Europe via the EGC platform every year.
Browse the official event website here:  www.europeangamingcongress.com