A guide to Costa Rica's Gambling Rules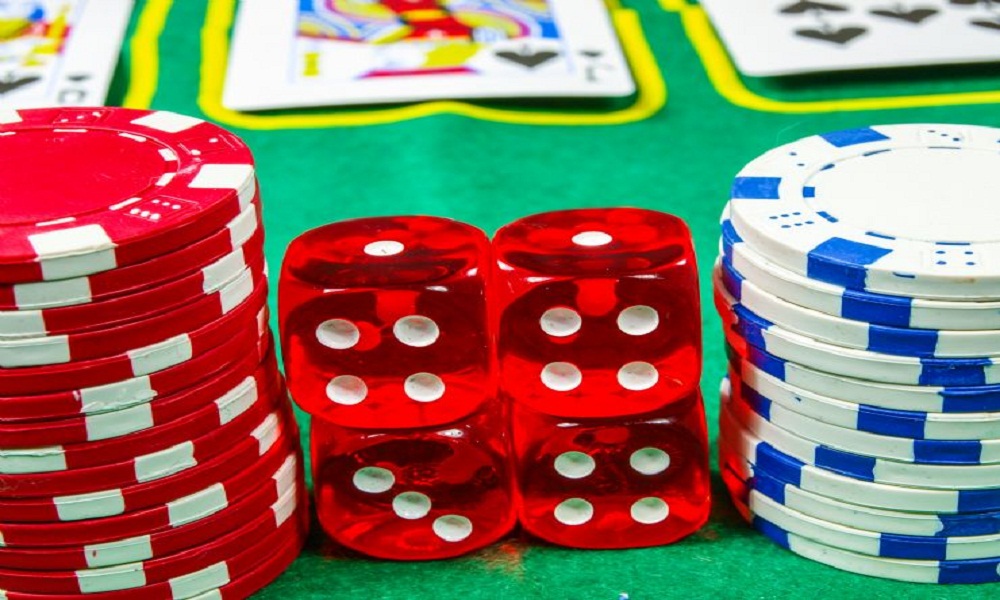 Reading Time:
2
minutes
Costa Rica is all set to become a preferred destination of many online casinos. However, the Government of Costa Rica is not too keen on formulating simpler rules and regulations with regard to online gaming activities.
This article provides a simple guide to the gambling laws of Costa Rica, explaining the current state of the affairs when it comes to land-based and online casinos available to the players from the country.
To start off from the top, gambling in Costa Rica is strictly speaking illegal. The current regulation prohibits citizens of the country to get involved with any games of chance with a random outcome, which covers pretty much all casino games, such as slots, roulette, blackjack, etc.
However, this is only the formality, as the government does not actually take any actions against online gambling.
In fact, Costa Rica welcomes all online gambling operators who want to establish their seat there, as long as they avoid offering their services to the residents. Other than this, these online casinos can get away with pretty much anything, as there is no actual licensing or supervising body in the country.
Costa Rica can get away with this because their law has been tailored in such a way as to stipulate that gambling is not taking place at the location where the server is located but rather at the location of the player. That way, they can uphold their anti-gambling laws and still rake in millions in taxes from the companies running their operations from within the country's borders.
Since gambling is technically not allowed in the country, there are no land-based casinos where the locals could play. However, there are several online casinos accepting players from Costa Rica, such as Casino Cruise. These operators are happy to do business with the customers from Costa Rica and players will have no problems accessing the sites despite the formal prohibition.
In fact, there are quite a few casinos offering free spins upon signup, giving players a chance to get acquainted with their offering and perhaps even win some money on the house, without having to risk any of their own money.
Players have nothing to worry about as the government is not in the business of going after those who spend some time playing at an online casino. The country still relies heavily on the income from the various gambling companies established there and going after their own citizens would potentially create panic among the operators.
Things have changed quite a bit in Costa Rica, though, especially when compared to the late 1990s and early 2000s. After the US Government had gone after some of the biggest companies situated there, the country has never fully recovered from the blow.
Today, there is still a fairly large number of operators catering to the US players from Costa Rica, but with the new regulation looming, it could be another severe blow for the country's economy.
Source: http://qcostarica.com
MGM Resorts' Responsible Gambling Program Hits Unprecedented 1 Million Customer Interactions Nationwide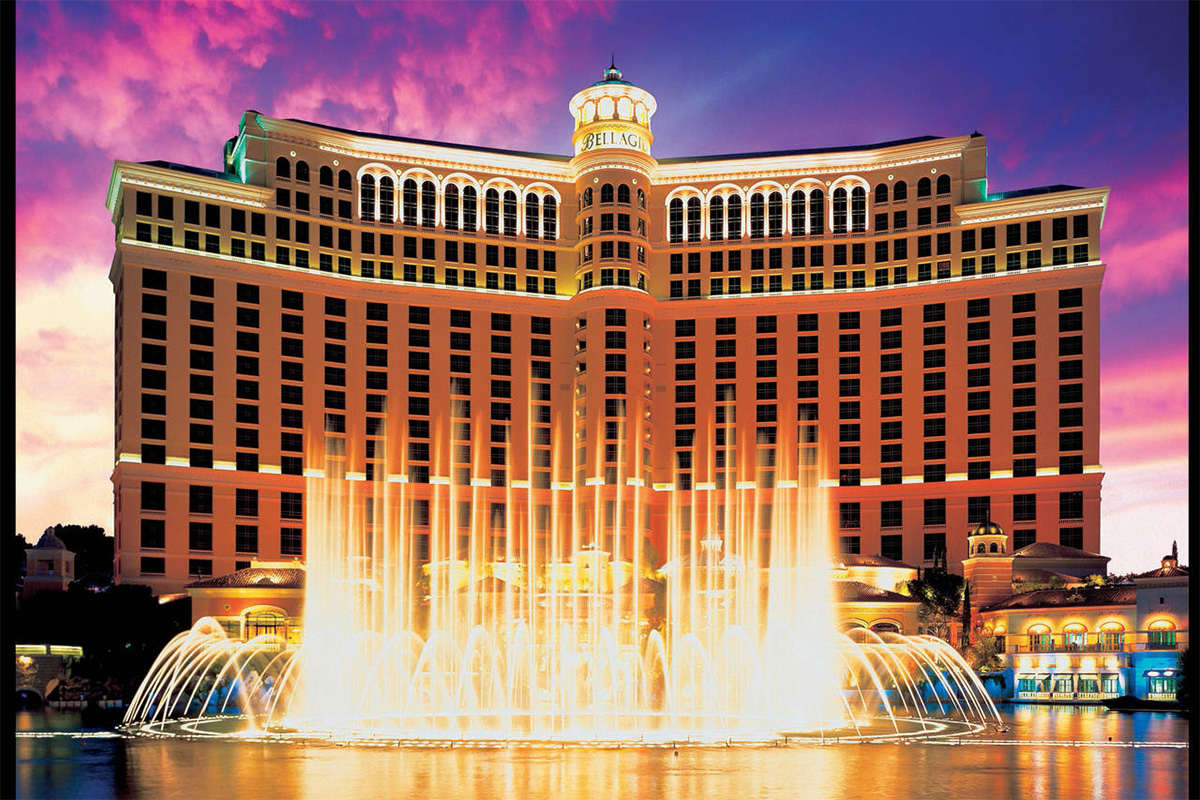 Reading Time:
2
minutes
GameSense milestone coincides with Responsible Gaming Education Week
MGM Resorts International announced that GameSense, an innovative responsible gaming initiative that was adopted by MGM Resorts in 2017, recently surpassed 1 million customer interactions at its U.S properties. The program focuses on having positive, transparent and proactive conversations about how to gamble responsibly. The adoption of GameSense marked an unprecedented commitment to integrating responsible gambling education into the MGM Resorts guest service model and the achievement of this milestone further supports MGM Resorts' responsible gaming culture.
GameSense is an industry leading program, developed and licensed to MGM Resorts by the British Columbia Lottery Corporation (BCLC). The program comes alive through personal interactions between guests and trained staff based at each property's M life Rewards desk. In addition to speaking to trained employees – known as GameSense Advisors – guests also utilize interactive GameSense touchscreens and can pick up educational materials and other resources. GameSense is designed to help guests make informed decisions and to help keep gambling fun. The program has earned recognition from the National Council on Problem Gambling.
"We're thrilled to have reached this milestone," said Rich Taylor, Executive Director of Responsible Gaming at MGM Resorts. "Our conversations with guests are not only about encouraging responsible play, but improving guest relationships and providing world-class service. I'm so proud of our teams, especially the GameSense Advisors, who deliver GameSense to our guests every day."
MGM Resorts Recognizing Responsible Gambling Education Week Sept. 16-20
GameSense is reaching landmark milestones as MGM Resorts prepares to recognize Responsible Gaming Education Week. From Sept. 16-20, Responsible Gaming Education Week brings together industry, advocacy regulator and other key stakeholders to promote transparency and gaming literacy while showcasing an everyday commitment to responsible gaming.
During Responsible Gambling Education Week, the company is partnering with American Gaming Association (AGA) to help spread awareness and educate guests on how to make informed and responsible decisions while playing. MGM Resorts and the AGA both prioritize responsible gaming as an integral part of the industry's daily operations. Responsible Gaming Education Week efforts are taking place as MGM Resorts' newly opened and recently remodeled sports books prepare for an influx of guests for football season.
ABOUT MGM RESORTS INTERNATIONAL:
MGM Resorts International (NYSE: MGM) is an S&P 500® global entertainment company with national and international locations featuring best-in-class hotels and casinos, state-of-the-art meetings and conference spaces, incredible live and theatrical entertainment experiences, and an extensive array of restaurant, nightlife and retail offerings. MGM Resorts creates immersive, iconic experiences through its suite of Las Vegas-inspired brands. The MGM Resorts portfolio encompasses 30 unique hotel and destination gaming offerings including some of the most recognizable resort brands in the industry. Expanding throughout the U.S. and around the world, the company recently acquired the operations of Empire City Casino in New York and Hard Rock Rocksino in Ohio, which was rebranded as MGM Northfield Park. In 2018, MGM Resorts opened MGM Springfield in Massachusetts, MGM COTAI in Macau, and the first Bellagio-branded hotel in Shanghai. The 82,000 global employees of MGM Resorts are proud of their company for being recognized as one of FORTUNE® Magazine's World's Most Admired Companies®. For more information visit us at www.mgmresorts.com.
Source: MGM Resorts International
Rush Street Interactive Is First To Launch AGS' Real-Money And Social Game Content In United States, Colombia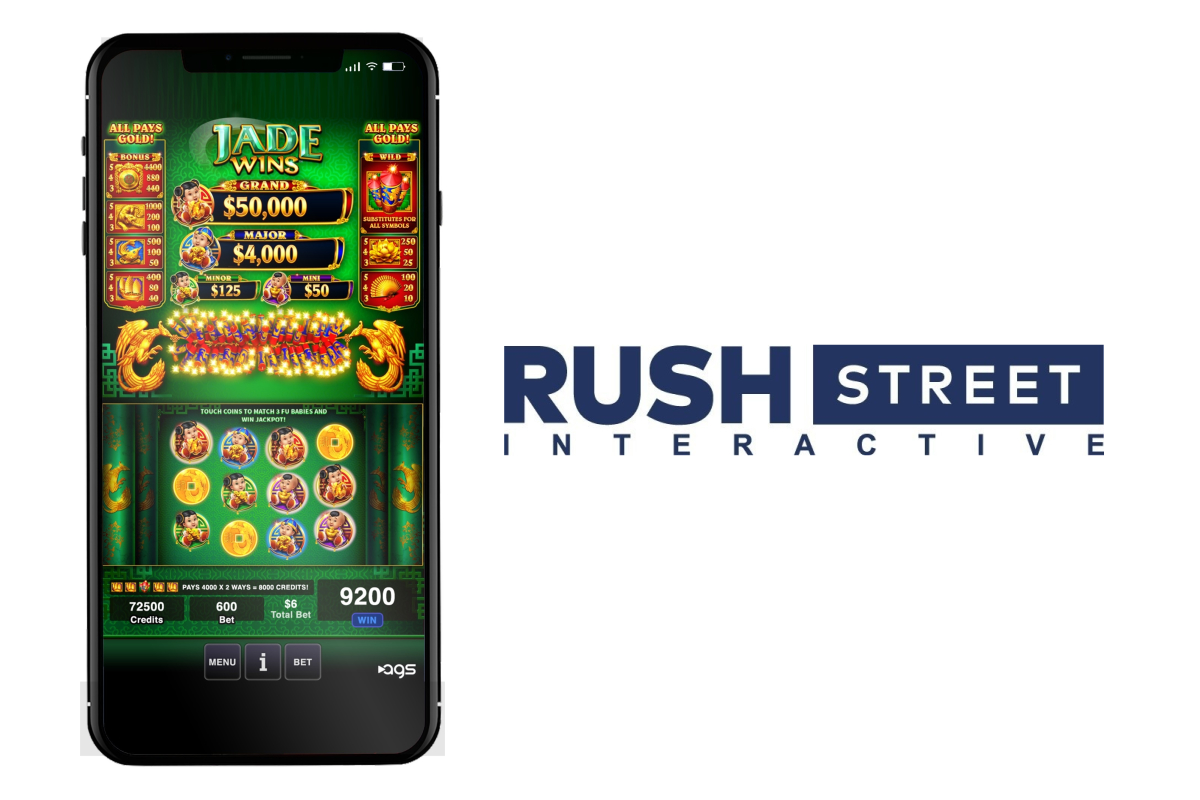 Reading Time:
2
minutes
Deal marks AGS' first real-money gaming agreement in North America
Rush Street Interactive announced an agreement for RSI to premier AGS' online real-money game content at PlaySugarHouse.com's online sportsbook and casino in New Jersey. The partnership deal also includes Rush Street Interactive's regulated online casino in Colombia, RushBet.co, which will add the AGS content later this year, as well as Rush Street's Casino4Fun social casino sites.
AGS Executive Vice President Matt Reback said, "We are impressed by the quality of the Rush Street Interactive platform and excited to provide online versions of our proven, popular land-based games for their real-money operations in New Jersey, Pennsylvania, and Colombia, and social casino markets."
Under this partnership, Rush Street Interactive is the first online operator to launch AGS content in both New Jersey and Colombia.  Rush Street Interactive's online casinos launched with player-favorite AGS titles Golden Wins™ and Jade Wins™, with additional AGS games slated to launch throughout 2019, including proven retail performers Rakin' Bacon!™ and Olympus Strikes™.
Rush Street Interactive President Richard Schwartz said, "We are excited to be the first operator in the Americas to add AGS game content to our engaging library of game titles available on our social and real-money online casinos. AGS' games deliver the identical look, game features, and play mechanics as their popular land-based counterparts, which are entertaining players and delivering strong returns across North America."
About AGS:
AGS is a global company focused on creating a diverse mix of entertaining gaming experiences for every kind of player. Our roots are firmly planted in the Class II Native American gaming market, but our customer-centric culture and growth have helped us branch out to become a leading all-inclusive commercial gaming supplier. Powered by high-performing Class II and Class III slot products, an expansive table products portfolio, real-money gaming platforms and content, highly rated social casino solutions for operators and players, and best-in-class service, we offer an unmatched value proposition for our casino partners. Learn more at playags.com.
AGS Interactive ("AGSi"), a division of AGS, offers more than 600 online games to many of the world's largest and most prominent online real-money gaming operators through its AxSys Games Marketplace™ Remote Gaming Server. For land-based operators, AGS' turnkey, free-to-play social casino-branded mobile casino app solution ConnexSys™ and large library of proven land-based games, delivers powerful marketing, monetization, and 360-degree connection to the player. Visit playags.com/interactive/ to learn more.
About Rush Street Interactive:
Founded in 2012, Chicago-based Rush Street Interactive (RSI) launched its first betting site, PlaySugarHouse.com, in New Jersey in September 2016.  The company subsequently made history by becoming the first operator in the United States to offer a fully integrated online sportsbook and casino.  In addition to being the first to launch a legal sportsbook in the state of New York (at Rivers Casino in Schenectady) and a legal online sportsbook in the state of Pennsylvania (at PlaySugarHouse.com), RSI was also the first US-based gaming operator to launch a legal and regulated online sportsbook in Latin America (at Rusbhet.co in Colombia). Rush Street Interactive is also the developer and operator of a leading social gaming platform currently deployed at the group's affiliated land-based casinos, as well as selected third party partners. Rush Street Interactive was named "Mobile Operator of the Year" in North America at the EGR North America Awards 2019 and "American Operator of the Year" & "Casino Operator of the Year" at the American Gambling Awards in 2019. For more information, visit rushstreetinteractive.com.
Source: AGS
New Jersey bettors flock to sportsbooks, online casinos in August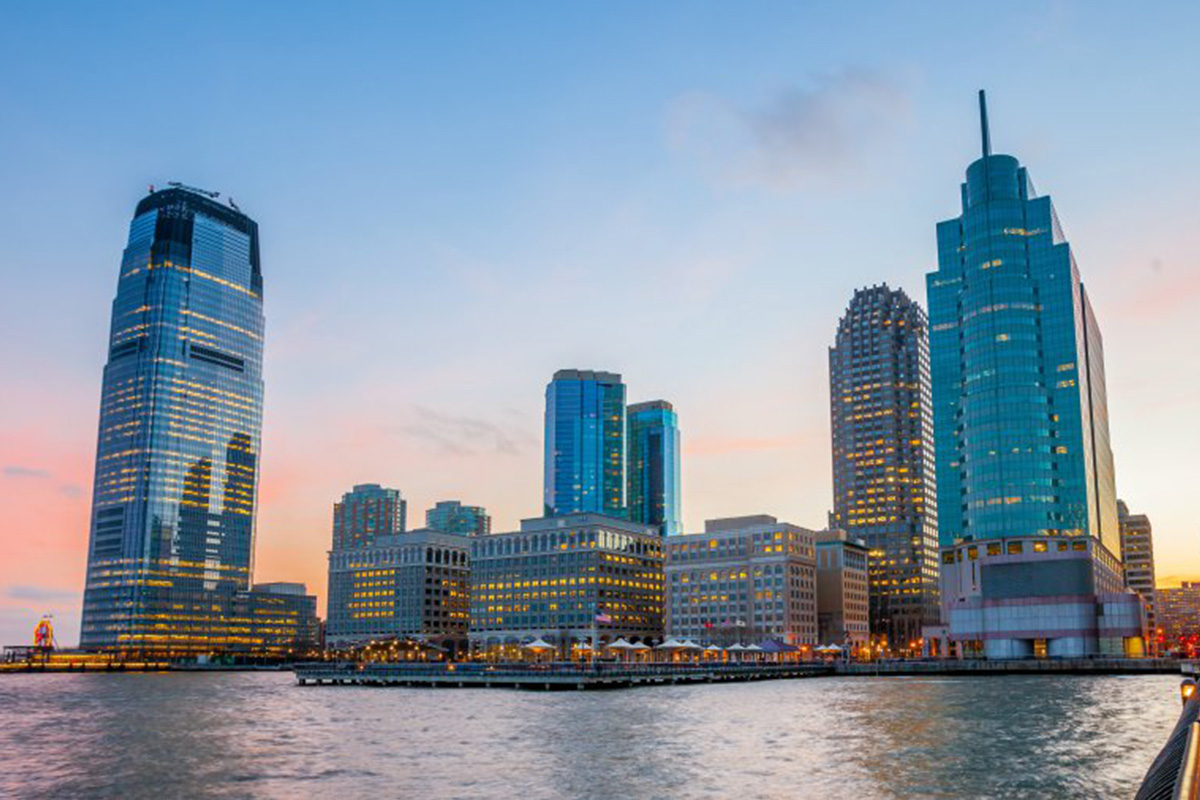 Reading Time:
4
minutes
New Jersey's online and retail sportsbooks posted dramatic year-over-year gains in August and the state's total handle is once again poised to surpass Nevada. In all, New Jersey's combined handle has more than tripled from August 2018, the month online sports betting launched, a striking gain that has the Garden State establishing itself as the largest legal sports betting jurisdiction in the country, according to PlayNJ.com analysts.
"New Jersey has successfully managed to shrug off competition and continue to grow, and at a faster rate than initially expected," said Dustin Gouker, lead sports betting analyst for PlayNJ.com. "With new operators launching in September and the NFL season in full swing, New Jersey's upward trajectory should continue, even as neighboring Pennsylvania expands online sports betting."
With the kickoff of the college football season in August and NFL futures betting heating up, New Jersey's sportsbooks accepted $293.6 million in bets for the month, according to official reporting released Thursday. That is up 17% from $251.3 million in July 2019.
August's combined online and retail handle will likely surpass Nevada, which will posted $247.6 million in August 2018. And in a testament to the industry's growth, New Jersey's handle was up 207% from $95.6 million in August 2018. August's bets yielded $25.2 million in revenue, up 174% from $9.2 million in August 2018 and up 42% from $17.8 million in July.
The success of sports betting continues to be a boon for the state. By amassing $3.8 billion in bets and nearly $250 million in revenue since launching in June 2018, online and retail sports betting has generated $28.9 million in tax revenue for the state.
"By injecting $30 million in tax revenue in just over a year, there can be little question that sports betting has been an unqualified success for New Jersey," said Eric Ramsey, online gambling analyst for PlayNJ.com. "With a more mature industry ready as football gets into full swing, the next few months could show dramatic gains, too."
Online sports betting continues to be the driving force, tallying $249.2 million in August bets. Online betting represented 85% of the state's total handle, the same percentage as July.
FanDuel Sportsbook/PointsBet continues to capture the largest share of the online market, gaining $9.3 million in gross revenue, up from $7.3 million in July. Rival DraftKings — which represents the vast majority of Resorts' online revenue — fueled Resorts to a $6.7 million month, up from $3.7 million in July. The online market leaders were followed by:
Monmouth/William Hill/Sugarhouse ($1.4 million, up from $1.7 million in July)
Ocean Resort/William Hill ($915,129, up from $645,956)
Caesars Sportsbook/888sport ($340,832, up from $236,254)
playMGM/Borgata ($261,312, up from $163,086)
Golden Nugget/BetAmerica ($181,427, up from $127,349)
Hard Rock ($106,487, up from $24,669)
Tropicana/William Hill ($39,638, up from $14,968)
FanDuel Sportsbook at The Meadowlands also remained the retail leader, posting $2.6 million in August gross revenue, up from $1.8 million in July. FanDuel was followed in gross revenue by:
Monmouth Park ($697,075, up from $321,694 in July)
Borgata ($669,669, down from $696,392)
Resorts AC ($527,158, down from $544,990)
Ocean Resort ($353,832, up from -$59,040)
Tropicana Casino ($284,335, up from $111,281)
Bally's AC ($278,169, up from $256,137)
Golden Nugget ($263,030, up from $96,373)
Hard Rock AC ($182,995, up from $129,322)
Harrah's AC ($155,715, up from $113,530)
"The addition of new online sportsbooks, including bet365 in late August and TheScore in September, is a good indication that the market still has room to grow," Gouker said. "That said, the beginning of the NFL season should benefit those operators who offer the most engaging and user-friendly products. It is feasible that FanDuel and DraftKings could increase market share in the coming months."
Online casinos set new revenue record
New Jersey's online casino and poker industry hit yet another monthly revenue record in August, and in doing so is neared the total revenue generated in all of 2018. In all, online casino games and poker generated $41.1 million in August, topping the record of $39.3 million set in July.
August's total — which was up 66% from $24.8 million in August 2018 — gives the industry $297.9 million in revenue for the year. In just eight months, the industry has nearly eclipsed the $298.7 million the industry generated in 2018.
"Bettors' thirst for online casino games in New Jersey seems to be unquenchable, and could feasibly generate nearly $500 million this year," Ramsey said. "It's conceivable the launch of online gambling in Pennsylvania could slow the momentum in New Jersey, but right now we're seeing no signs of the growth letting up."
Some other important online casino and poker data from the August report:
Online casinos generated $6.2 million in tax revenue and has now injected $230 million into government coffers since launch in November 2013.
The Golden Nugget continues to dominate the market, generating $15 million in August, up from $14.9 million in July. Resorts Digital remained second with $7.5 million, up from $6.9 million in July.
The industry generated $1.3 million per day during the 31 days of August, up from $800,147 per day in August 2018.
Online casino games generated $39.4 million in August, up from $36.3 million in July. Online poker hit $1.7 million, down from $1.9 million in July.
For more information and analysis on regulated sports betting and online gaming in New Jersey, visit PlayNJ.com.
About the PlayUSA.com Network:
The PlayUSA.com Network is a leading source for news, analysis, and research related to the market for regulated online gaming in the United States. With a presence in over a dozen states, PlayUSA.com and its state-focused branches (including PlayNJ.com and PlayPennsylvania.com) produce daily original reporting, publish in-depth research, and offer player advocacy tools related to the advancement of safe, licensed, and legal online gaming options for consumers. Based in Las Vegas, the PlayUSA Network is independently owned and operated, with no affiliations to any casino — commercial, tribal, online, or otherwise.