An Overview of Legal Gambling Age Regulation in the United States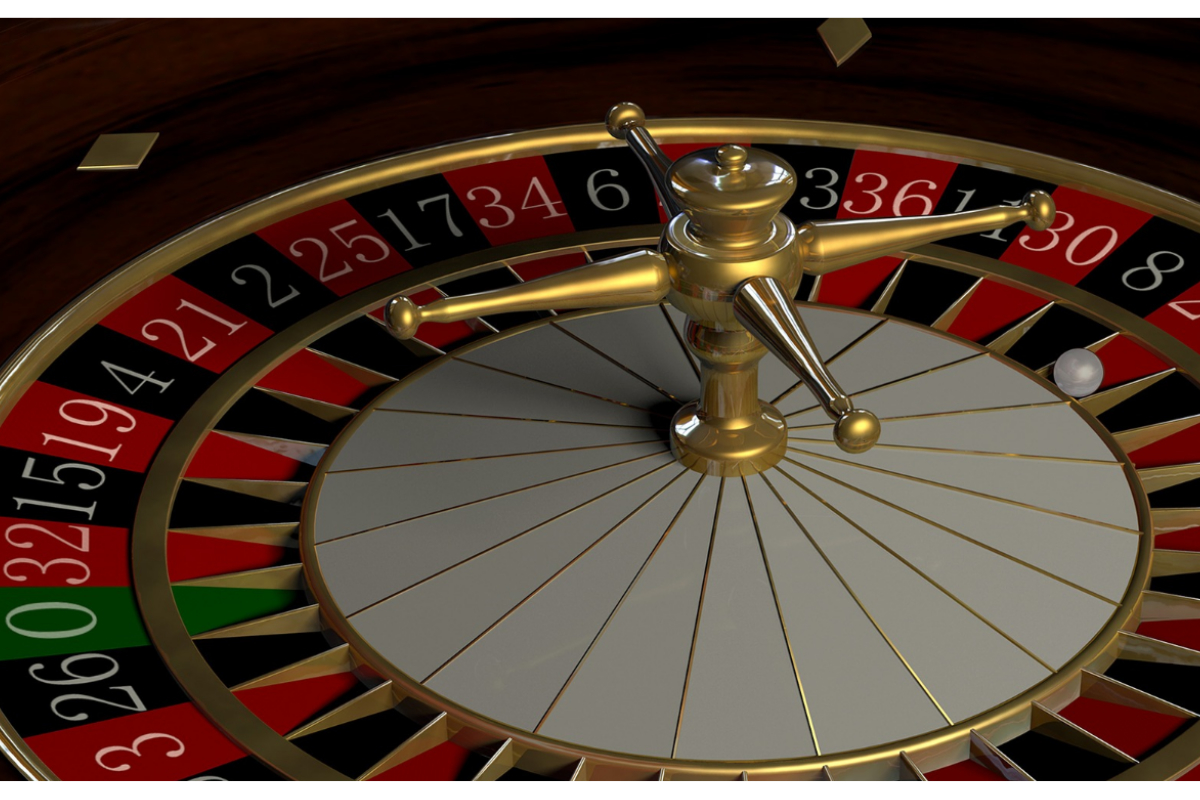 Reading Time:
3
minutes
When it comes to gambling regulation, the US is an interesting case, since unlike many European countries there is a far greater difference in the accessibility and legitimacy of placing bets as a pastime in different states.
With that in mind, here is an overview of how age is regulated in relation to gambling across America and the impact that this has on the industry across the pond.
The basics
Before delving into this matter in more detail, it is worth setting down a framework for understanding legal gambling age regulation in the United States.
In the gambling ages broken down by state according to legalgamblingage.com, the most common lower limit is 21. This is in line with other age-related restrictions, such as that on alcohol, which effectively means that for Americans the concept of adulthood only truly gets underway from 21 onwards.
The exceptions
While it is safe to assume that the states in which different forms of gambling are allowed are restricted to people aged 21 and over, there are plenty of variations to this rule. These largely depend on the kind of gambling activity that is being considered, as certain forms are more accepted than others.
For example, in the state of Alaska you need to be 21 or over to visit land-based casinos, but you can participate in bingo games from 19 years onwards. In California, 18 year olds can enjoy both bingo and lotto games, and this is also true of a number of other states including Illinois and Maine.
Because each state has the ability to control the way that gambling regulations are implemented, there are actually some fairly stark differences in terms of legal age. However, even in the most liberal states, no gambling activity is legal for anyone under the age of 18.
At this point it is also worth mentioning that there is only one state where all forms of gambling are entirely illegal for people of all ages. Utah has the strictest laws relating to this issue and shows no sign that it will change its position in the near future.
The activities
Having briefly touched upon how the type of gambling impacts the age restrictions in the US, it is worth delving into this matter with a little more detail. In is particularly interesting given that while teenagers can make millions as e-sports professionals, they are still largely excluded from participating in superficially similar digital gambling experiences.
For example, online poker is only legal in 6 states, in spite of the fact that it is now generally agreed to be a game of skill rather than one which is purely based on luck.
This seems once again to be a case of legislation failing to keep pace with the rate at which changes are being brought about by the advance of technology. As with other forms of online gambling, whether or not web-powered poker platforms are legal is irrelevant, since tech-savvy users can easily find a way to play and win regardless of the rules in their specific state or nation.
The issue of sports betting has also been debated for decades in the US, with the recent relaxing of federal regulations meaning that placing online wagers on the outcomes of events is now possible in a handful of states. New Jersey has led the way in this respect, with anyone 21 or over able to bet online or at physical bookmakers. While this has not followed in the footsteps of state-owned franchises adopted in other parts of the world, it is interesting to see how America's acceptance of gambling is morphing over time.
The future
It is difficult to predict how gambling regulation in the US will change going forwards, in relation not only to legal playing age but also to the overall legitimacy of certain types of activities which are currently not widely supported or only just beginning to gain traction.
Even so, if a nationwide shift in the law meant that every type of gambling was legalised and every state got onboard to embrace this policy, it would still be safe to assume that age restrictions of either 18 or 21 would still be in place.
The most prominent arguments against gambling advertising in Europe are focused on its impact on children, and it is certainly considered an adult activity in the US for the same reasons. If you intend to gamble on a trip stateside, being aware of state-level gambling regulations is sensible even if you are over 21.

Gaming Americas Weekly Roundup – May 9-15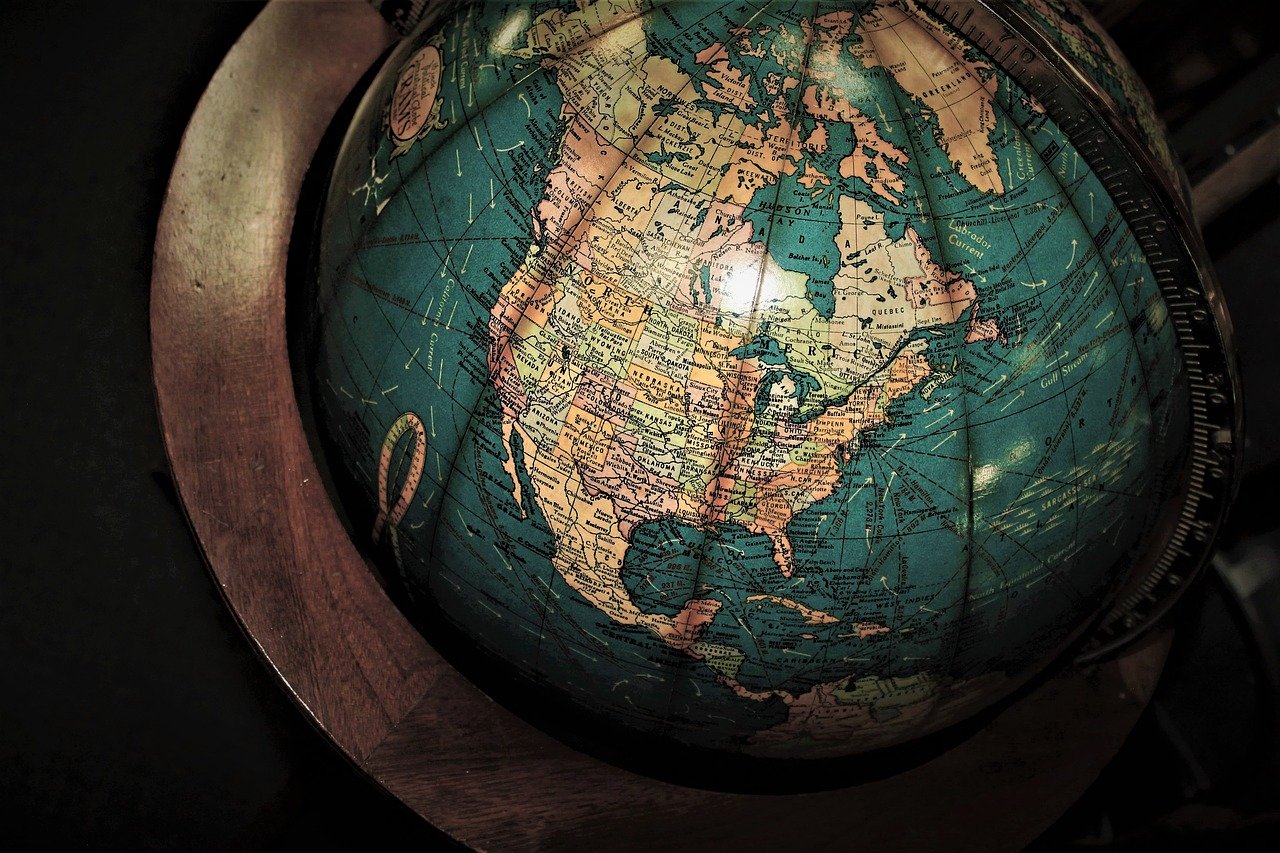 Reading Time:
2
minutes
Welcome to our weekly roundup of American gambling news again! Here, we are going through the weekly highlights of the American gambling industry which include the latest news, new partnerships and new appointments. Read on and get updated.
Latest News
DraftKings has reported revenue of $417m in Q1 2022, an increase of 34% compared to $312m during the same period in 2021. Revenue for the company's B2C segment grew to $404m, an increase of 44% compared to the three months ended 31 March 2021.
The Safety Consultation and Training Section (SCATS) of the State of Nevada's Division of Industrial Relations recognises two Boyd Gaming properties – Main Street Station Casino Brewery Hotel and California Hotel and Casino – for successful entry into the Safety and Health Achievement Recognition Programme (SHARP).
Galaxy Racer has launched a fund in North America to support women in esports. The project, called HER Galaxy, features safe and empowering online platforms for gamers who identify as women.
BetMGM has announced that the first BetMGM Poker Championship is scheduled for June 23-26 at ARIA Resort & Casino in Las Vegas. The tournament, scheduled during the 2022 ARIA Poker Classic, will lead four days of BetMGM poker events.
Saracen Casino Resort has launched its BetSaracen mobile sports betting app and has become the second gaming company in Arkansas to accept mobile wagers. Saracen is also accepting wagers through the BetSaracen website.
Leadstar Media has announced that it is fully licensed and operational in the state of West Virginia. The sports wagering supplier license issued by The West Virginia Lottery allows the company to partner with and promote the legal betting sites in the state.
Partnerships
Ruby Seven Studios has announced a new partnership with Chicago-based online gaming company ODDSworks Inc. This partnership will expand Ruby Seven's vast content library of games to include ODDSworks' most popular games across Ruby Seven's suite of social casino applications.
BetMGM has announced that the company now is the exclusive Sports Betting Partner of the Houston Astros. This marks BetMGM's first relationship in Texas.
Sycuan Casino Resort announced that the organisation has signed a one-year endorsement deal with San Diego Padres Pitcher Joe Musgrove. As a part of this new agreement, Musgrove will be featured in upcoming marketing campaigns, promotions, social media content and make exclusive casino appearances.
New Appointments
Fanatics has announced the appointment of preeminent fintech, e-commerce and marketing executives Lydia Jett and Jonathan Mildenhall to its board of directors.
Infinite Arcade, the blockchain platform built to launch the mobile games industry into the metaverse, has announced the appointment of marketing industry leader Andrew Dubatowka as Core Contributor to their Product Marketing Department.
Digital audio advertising platform AdTonos has appointed Tony Moustakelis, former Director of Business Development at iHeart Media, as Business Development Director (US).
Super Group announced the appointment of Natara Holloway and Jonathan Jossel to its Board of Directors, effective immediately. These appointments increase the number of independent Board members and take the total directors on Super Group's Board to nine.
Parleh Media Group announced that popular Canadian soccer broadcaster James Sharman has joined the company as an investor and new Head of Soccer Content.
Game Play Network Inc (GPN) has announced that it has appointed Ian Smith as the company's Chief Technology Officer (CTO).
Gaming Americas Weekly Roundup – May 2-8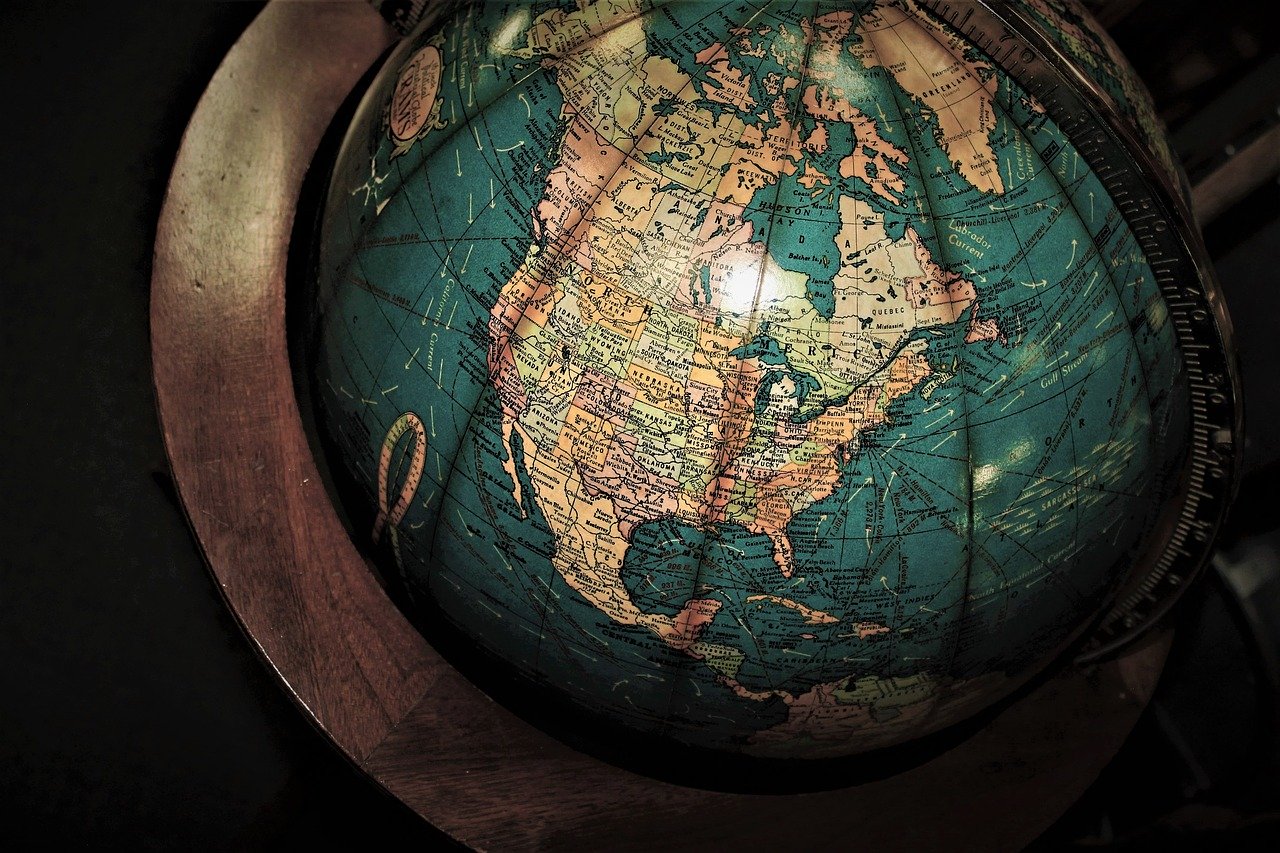 Reading Time:
2
minutes
Welcome to our weekly roundup of American gambling news again! Here, we are going through the weekly highlights of the American gambling industry which include the latest news, new partnerships and new appointments. Read on and get updated.
Latest News
Light & Wonder Inc has announced that the Company has completed the previously announced legal entity name change from Scientific Games Corporation to Light & Wonder Inc in connection with its recently announced rebranding pursuant to the sale of its Lottery business.
Beach Point Capital Management LP has announced a $30 million private credit investment in GAN Limited, a leading full-service internet gaming software-as-a-service provider.
Kings Entertainment has announced that the company's common shares commenced trading on the OTCQB market under the ticker "JKPTF". Kings Entertainment's common shares will also continue to trade on the Canadian Securities Exchange (CSE) under the ticker "JKPT".
Brazil's Senate has passed a cryptocurrency law project that seeks to give more clarity and protect users from different cryptocurrency-related scams that have happened in the country. The project will now advance to the Chamber of Deputies, which will be responsible for debating and approving or rejecting this new project.
The Massachusetts Senate has passed a bill that would allow legal sports betting – but with a prohibition on many forms of marketing – in the state. The chamber reviewed Senate Bill 2844, which added a clause to the Massachusetts General Laws clarifying that sports betting, whether online or land-based, was not a form of illegal gaming.
Aristocrat Gaming has broken ground on a new manufacturing facility in Henderson, Nevada. Henderson Mayor Debra March joined hundreds of Aristocrat team members for the groundbreaking celebration.
International Game Technology PLC (IGT) has announced that it has become the first U.S. supplier in the gaming industry to receive Global Gambling Guidance Group (G4) responsible gaming accreditation for its sports betting operations.
Maine governor Janet Mills has signed a bill that would allow for both retail and tribal-operated online sports betting into law. LD 585 would allow for the state's four Native American tribes to apply for a license to operate online sports betting.
Ainsworth Game Technology has successfully installed its award-winning Historical Horse Racing System (HHR) and 100 machines at The Brook in Seabrook, N.H. It marks the first time HHR machines have been utilised in the recently opened New Hampshire market.
The Michigan Gaming Control Board (MGCB) has announced the addition of fantasy contest operator license applications to its official website. The agency may now issue two types of licenses.
FlowPlay has announced the launch of a new in-game fundraising campaign to benefit the American Cancer Society (ACS).
Partnerships
FanDuel Group has announced a multi-year partnership renewal to become an Official Sports Betting Partner of the New York Yankees.
playAWARDS has added experiential entertainment brand Lighthouse Immersive to its growing portfolio of reward partners.
New Appointment
FanDuel Group has appointed David Jennings as its Chief Financial Officer. Jennings will be responsible for oversight of all FanDuel's finance functions including FP&A, strategy, accounting, procurement, tax and treasury in support of the company's Sportsbook, Casino, Racing, Daily Fantasy, Retail and corporate functions.
New Acquisition
Playmaker Capital Inc. has acquired The Sports Drop, a US-based sports media company that focuses on NFL, NBA, MLB and collegiate sports coverage.
EveryMatrix signs patent license agreement with IGT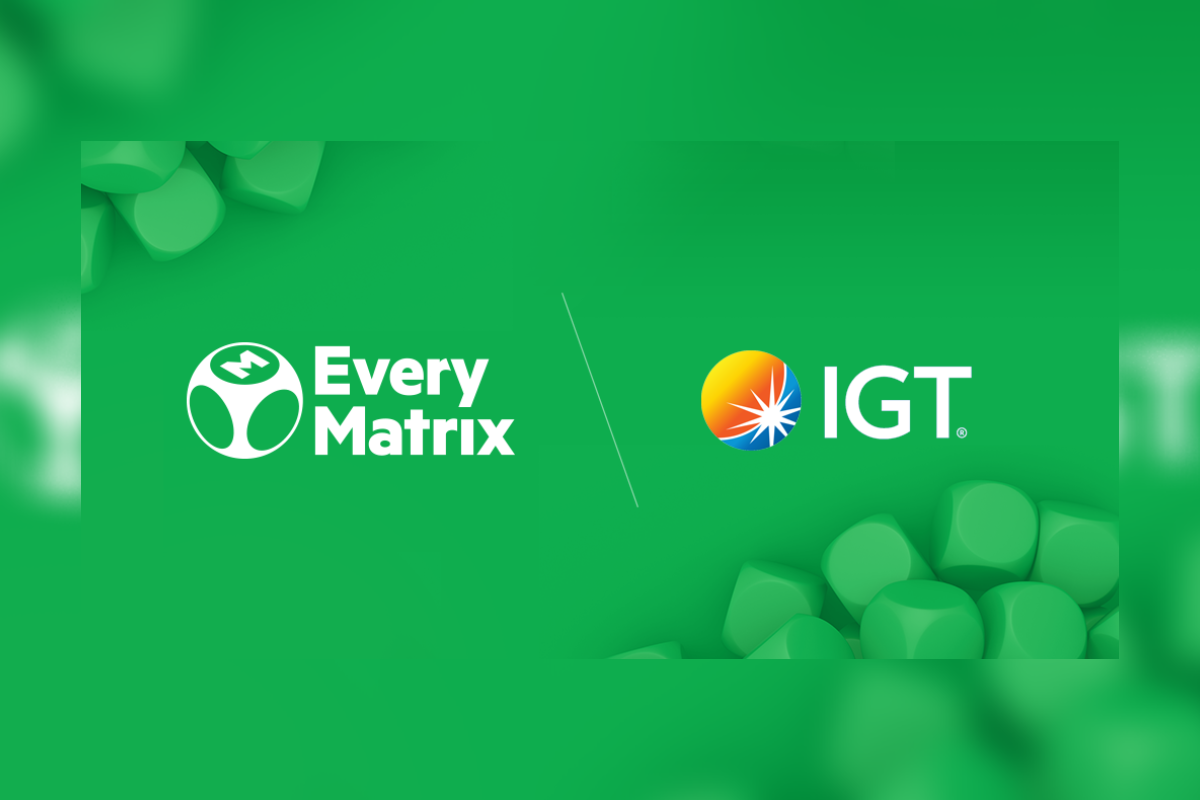 Reading Time:
< 1
minute
iGaming provider EveryMatrix has just signed a patent license agreement with IGT, holder of the largest slot game feature patents portfolio in North America.
This agreement will allow EveryMatrix to offer slots across North America that utilize patented game features within IGT's portfolio and others in IGT's game features patent licensing program, increasing EveryMatrix's reach and strengthening its position in the U.S. and beyond.
Erik Nyman, President EveryMatrix Americas, comments: "Signing a patent license agreement with IGT was an important milestone in our U.S expansion. Through this agreement, EveryMatrix will have access to IGT's game feature patents, allowing us to distribute our gaming content to partners across North America."
Stephen Calogero, VP and Deputy General Counsel, Global Gaming and Intellectual Property at IGT said: "We are pleased to add EveryMatrix as a member of the game features licensing program which has fostered unprecedented innovation for game mechanics across the industry."