An Overview of Legal Gambling Age Regulation in the United States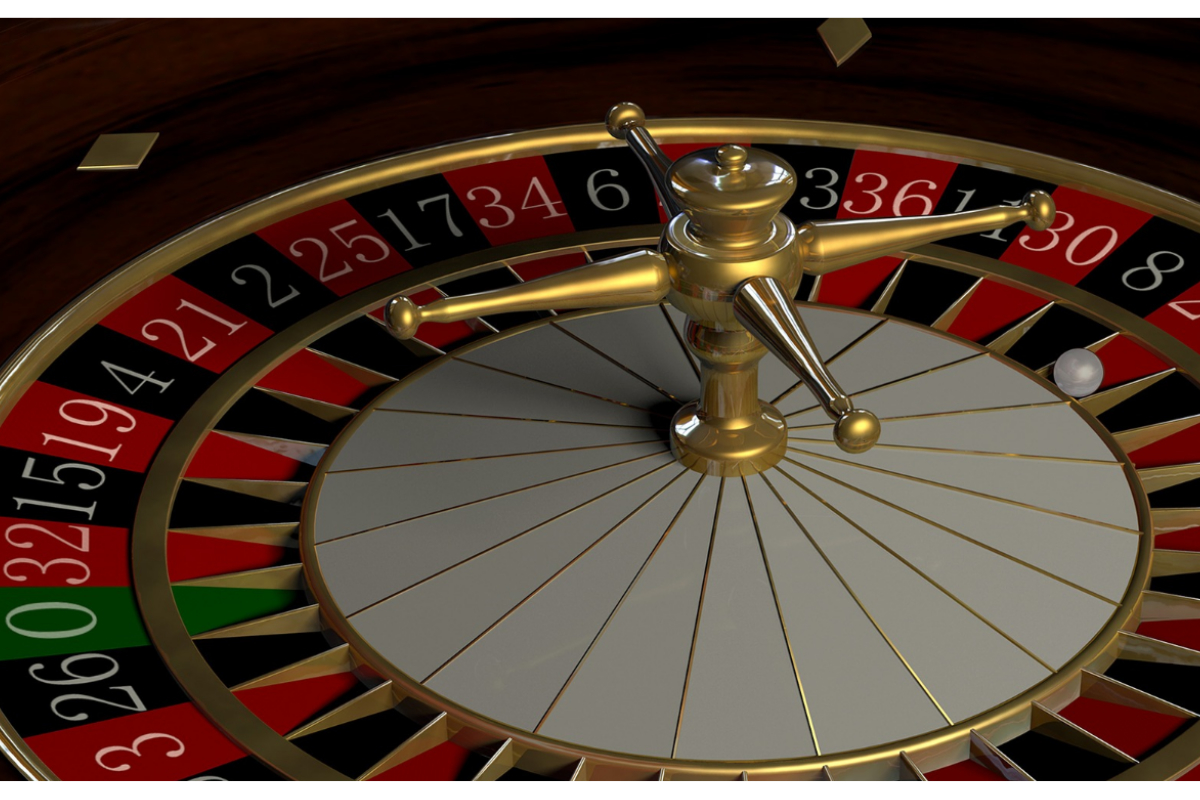 Reading Time:
3
minutes
When it comes to gambling regulation, the US is an interesting case, since unlike many European countries there is a far greater difference in the accessibility and legitimacy of placing bets as a pastime in different states.
With that in mind, here is an overview of how age is regulated in relation to gambling across America and the impact that this has on the industry across the pond.
The basics
Before delving into this matter in more detail, it is worth setting down a framework for understanding legal gambling age regulation in the United States.
In the gambling ages broken down by state according to legalgamblingage.com, the most common lower limit is 21. This is in line with other age-related restrictions, such as that on alcohol, which effectively means that for Americans the concept of adulthood only truly gets underway from 21 onwards.
The exceptions
While it is safe to assume that the states in which different forms of gambling are allowed are restricted to people aged 21 and over, there are plenty of variations to this rule. These largely depend on the kind of gambling activity that is being considered, as certain forms are more accepted than others.
For example, in the state of Alaska you need to be 21 or over to visit land-based casinos, but you can participate in bingo games from 19 years onwards. In California, 18 year olds can enjoy both bingo and lotto games, and this is also true of a number of other states including Illinois and Maine.
Because each state has the ability to control the way that gambling regulations are implemented, there are actually some fairly stark differences in terms of legal age. However, even in the most liberal states, no gambling activity is legal for anyone under the age of 18.
At this point it is also worth mentioning that there is only one state where all forms of gambling are entirely illegal for people of all ages. Utah has the strictest laws relating to this issue and shows no sign that it will change its position in the near future.
The activities
Having briefly touched upon how the type of gambling impacts the age restrictions in the US, it is worth delving into this matter with a little more detail. In is particularly interesting given that while teenagers can make millions as e-sports professionals, they are still largely excluded from participating in superficially similar digital gambling experiences.
For example, online poker is only legal in 6 states, in spite of the fact that it is now generally agreed to be a game of skill rather than one which is purely based on luck.
This seems once again to be a case of legislation failing to keep pace with the rate at which changes are being brought about by the advance of technology. As with other forms of online gambling, whether or not web-powered poker platforms are legal is irrelevant, since tech-savvy users can easily find a way to play and win regardless of the rules in their specific state or nation.
The issue of sports betting has also been debated for decades in the US, with the recent relaxing of federal regulations meaning that placing online wagers on the outcomes of events is now possible in a handful of states. New Jersey has led the way in this respect, with anyone 21 or over able to bet online or at physical bookmakers. While this has not followed in the footsteps of state-owned franchises adopted in other parts of the world, it is interesting to see how America's acceptance of gambling is morphing over time.
The future
It is difficult to predict how gambling regulation in the US will change going forwards, in relation not only to legal playing age but also to the overall legitimacy of certain types of activities which are currently not widely supported or only just beginning to gain traction.
Even so, if a nationwide shift in the law meant that every type of gambling was legalised and every state got onboard to embrace this policy, it would still be safe to assume that age restrictions of either 18 or 21 would still be in place.
The most prominent arguments against gambling advertising in Europe are focused on its impact on children, and it is certainly considered an adult activity in the US for the same reasons. If you intend to gamble on a trip stateside, being aware of state-level gambling regulations is sensible even if you are over 21.
Gaming Americas Weekly Roundup – May 15-21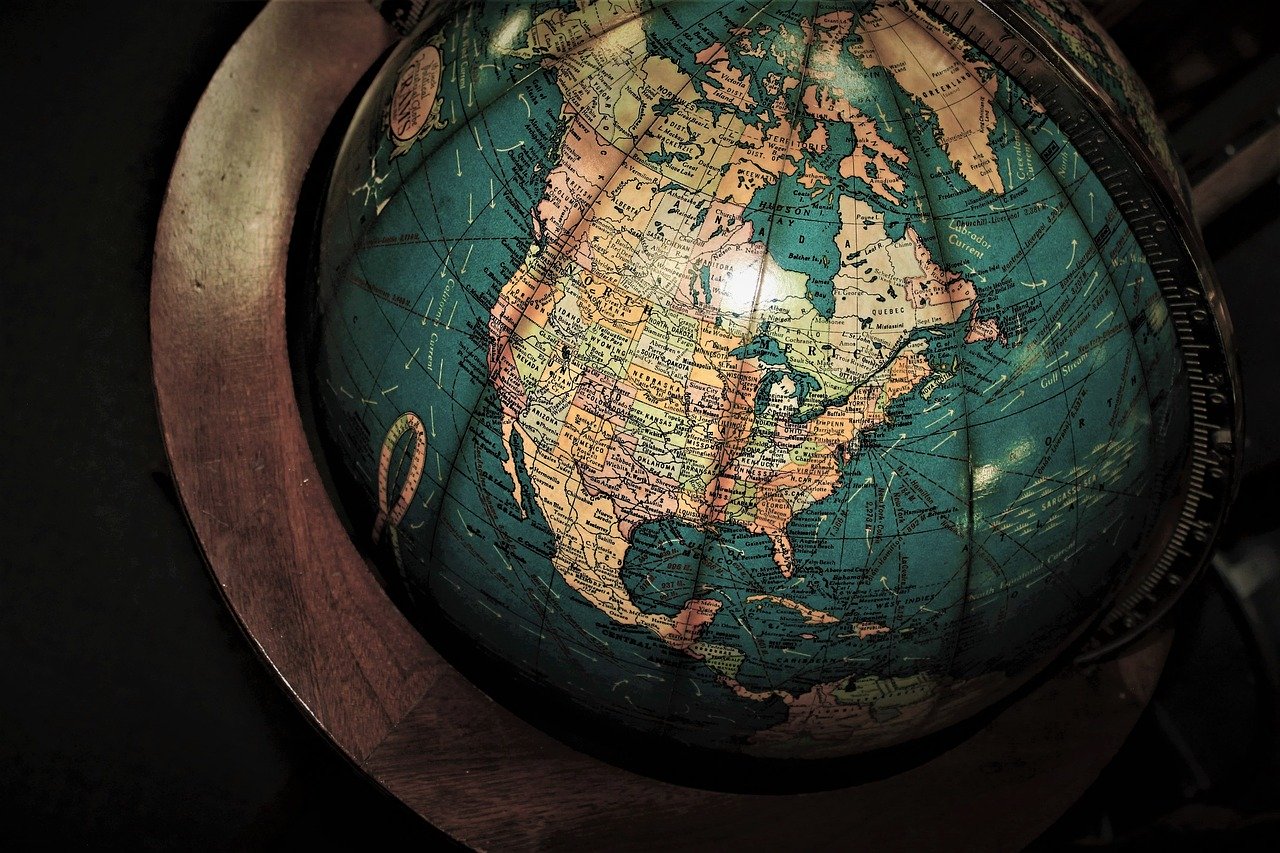 Reading Time:
2
minutes
Welcome to our weekly roundup of American gambling news again! Here, we are going through the weekly highlights of the American gambling industry which include the latest news and new partnerships. Read on and get updated.
Latest News
International Game Technology PLC announced that Keith Cash, the Company's Vice President and General Manager of Global Instant Tickets will be inducted into the Lottery Industry Hall of Fame as a member of the Class of 2023. Cash will be honoured later this year at an event hosted by the Public Gaming Research Institute.
Hard Rock International is bringing its unique brand of world-class entertainment to the historic city of Deadwood in the heart of the Black Hills National Forest. The Rocksino by Hard Rock project will celebrate a grand opening on August 8. The Rocksino by Hard Rock Deadwood is a boutique hotel & casino experience, which includes most of what fans of the Hard Rock brand have come to know but on a smaller scale than its famous integrated resorts in gateway international cities.
The online lottery ticket platform Jackpot.com has launched in Ohio, its second US state after it launched in Texas in January. Jackpot.com is also launching with a marketing partnership with one of the country's premier professional sports franchises, the Cleveland Guardians.
BCLC is enhancing identification requirements at B.C. casinos this summer to support people enrolled in BCLC's Game Break self-exclusion programme. While players will receive the same friendly, welcoming experience that they are used to when arriving at a B.C. casino, the enhancements will require every individual to present government-issued photo identification for entry.
NOVOMATIC has confirmed its attendance at the upcoming Peru Gaming Show (PGS) 2023 event, set to take place on June 14-15 at the Jockey Exposition Centre in Lima. At stand #53, the company will showcase its latest highlights for the region.
Partnerships
Las Vegas-based, cross-platform global games leader, Light & Wonder, has been selected to bring its portfolio of systems solutions driven by comprehensive technology to Mohegan INSPIRE Entertainment Resort.
Galaxy Gaming has announced that it has signed an agreement with Evolution Group for the licensing of Galaxy table game content across their portfolio of studios. The agreement runs for ten years and strengthens Evolution's collection of online table games.
Major League Soccer announced that The Game Day, a leading sports betting entertainment website, will provide fans with expert tips on MLS bets and match preview highlights each week on the new Betting Hub on MLSsoccer.com.
IMG ARENA has extended its partnership with Major League Soccer to provide tracking data to MLS NEXT Pro. The extended agreement will see IMG ARENA integrate its deep tech, cloud-based platform to provide player and ball tracking data to MLS NEXT Pro to enhance their player performance analysis.
Appointments
The Board of Directors of the Campo Kumeyaay Nation's Economic Development Corporation "Muht Hei Inc." announced the appointment of Michael J. Broderick as the new General Manager of Golden Acorn Casino and Travel Centre.
Industry sales leader Lisa Carmona has joined the JCM Global (JCM) sales team, bringing with her a rich background and deep knowledge of digital signage and its impact on casino gaming customers. Carmona will be based in Las Vegas and will serve JCM customers in the Midwest.
Gaming Americas Weekly Roundup – May 8-14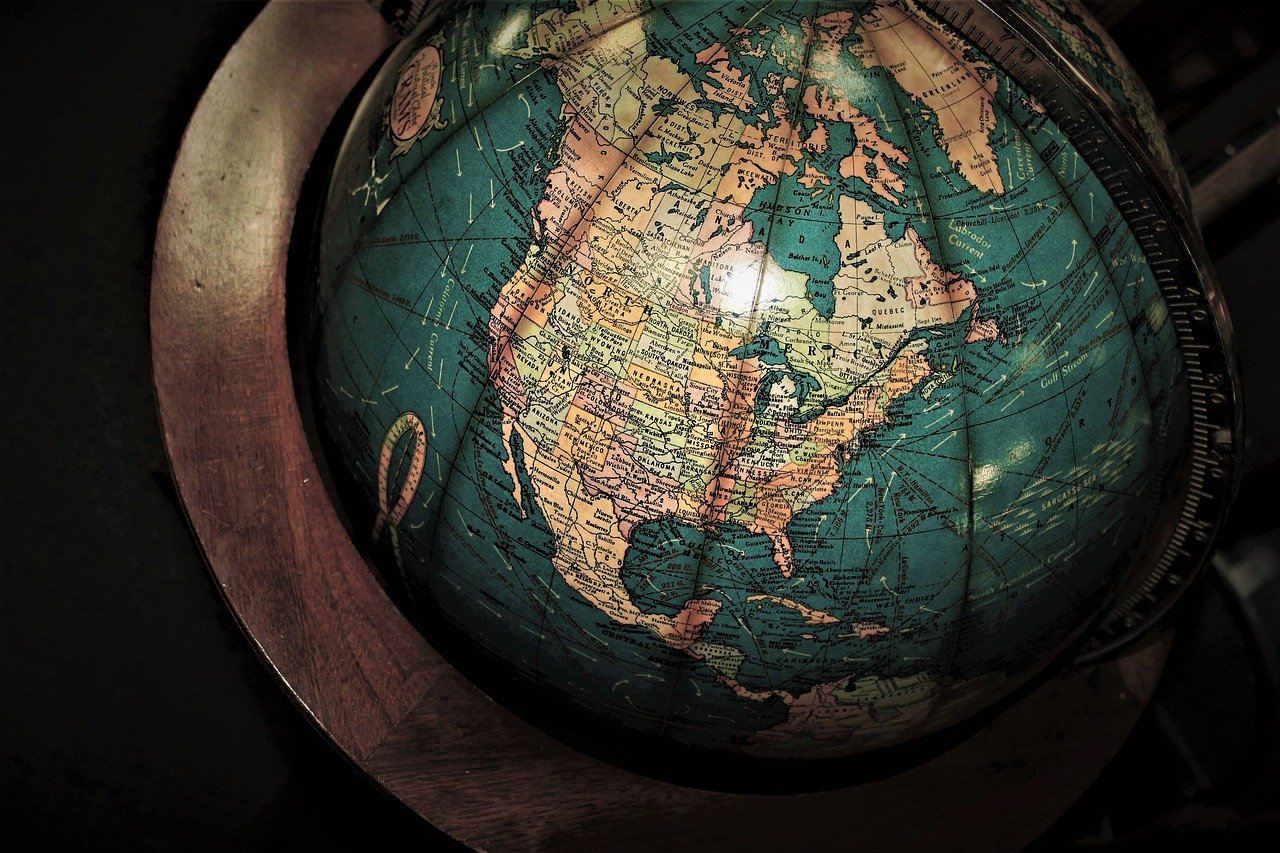 Reading Time:
2
minutes
Welcome to our weekly roundup of American gambling news again! Here, we are going through the weekly highlights of the American gambling industry which include the latest news and new partnerships. Read on and get updated.
Latest News
WarHorse Gaming has announced plans to begin construction on its new gaming facilities in Omaha and continue with the next phase of construction at its Lincoln facility. WarHorse Gaming Omaha will feature roughly 1300 slots and 20 tables games once complete, of which more than 800 will be available when the first phase of the casino opens about a year after the start of construction.
Chasing Poker Greatness has announced that it has officially launched its first live cash poker course known as Live Cash Preflop Bootcamp. Chasing Poker Greatness is a well-known online poker website that publishes poker podcasts, sells online poker courses, offers private poker coaching, produces poker training videos and runs a coaching-for-profit (CFP) poker stable (the CPG Wolves).
ALT Sports Data, the leading source of official and unofficial alternative sports trading data unlocking millions of participatory fans and potential bettors for sportsbook operators, media platforms and event producers, has been named the winner of the third annual Ifrah Pitch Competition.
NorthStar Gaming Holdings Inc. announced it has closed its previously announced acquisition of Slapshot Media, a Canadian iGaming marketing and managed services company that specialises in providing managed services to Spreads.ca, an iGaming site owned and operated by the Abenaki Council of Wolinak.
Paysafe announced the launch of its revamped Skrill digital wallet for online betting in the Canadian province of Ontario. Developed specifically to meet the payment preferences of iGaming players, the upgraded Skrill wallet allows Ontarians to instantly fund wagers and effortlessly cash-out winnings while enjoying a streamlined and intuitive user experience (UX).
Scientific Games Chief Marketing Officer Jennifer Welshons has been named a 2023 Lottery Industry Hall of Fame Inductee, joining an elite group of global professionals. A pioneer in the area of analytics and insights, Welshons will be honored at a ceremony this fall during the North American Association of State and Provincial Lotteries 2023 Annual Conference.
Partnerships
GG.BET has partnered with Brazilian esports streamer Gaules, in doing so securing an official agreement with a broadcast of the BLAST Paris Major. The Ukraine-founded company will become the official betting partner of the Brazilian Portuguese language streams of the BLAST Paris Major, which will be distributed via Gaules' – real name Alexandre Borba Chiqueta – Twitch channel.
Pragmatic Play has strengthened its foothold in Brazil after signing an agreement with local operator Vem Betar. As part of the deal, Pragmatic Play's extensive portfolio of Slots, Live Casino and Virtual Sports content will be available to Vem Betar's player base.
DraftKings Inc. announced the launch of the DraftKings Network on Samsung TV Plus, Samsung's free ad-supported TV service (FAST), the first FAST service with DraftKings Network that also delivers over 250 live channels in the US and thousands of shows and movies on demand to millions of Samsung Smart TVs Galaxy devices, Family Hub appliances and on the web.
Liga FUTVE, the top-flight professional football league of Venezuela, announced that Stats Perform, the sports tech leader in data and AI, will be the competition's official data partner for the next three years.
Gaming Americas Weekly Roundup – May 1-7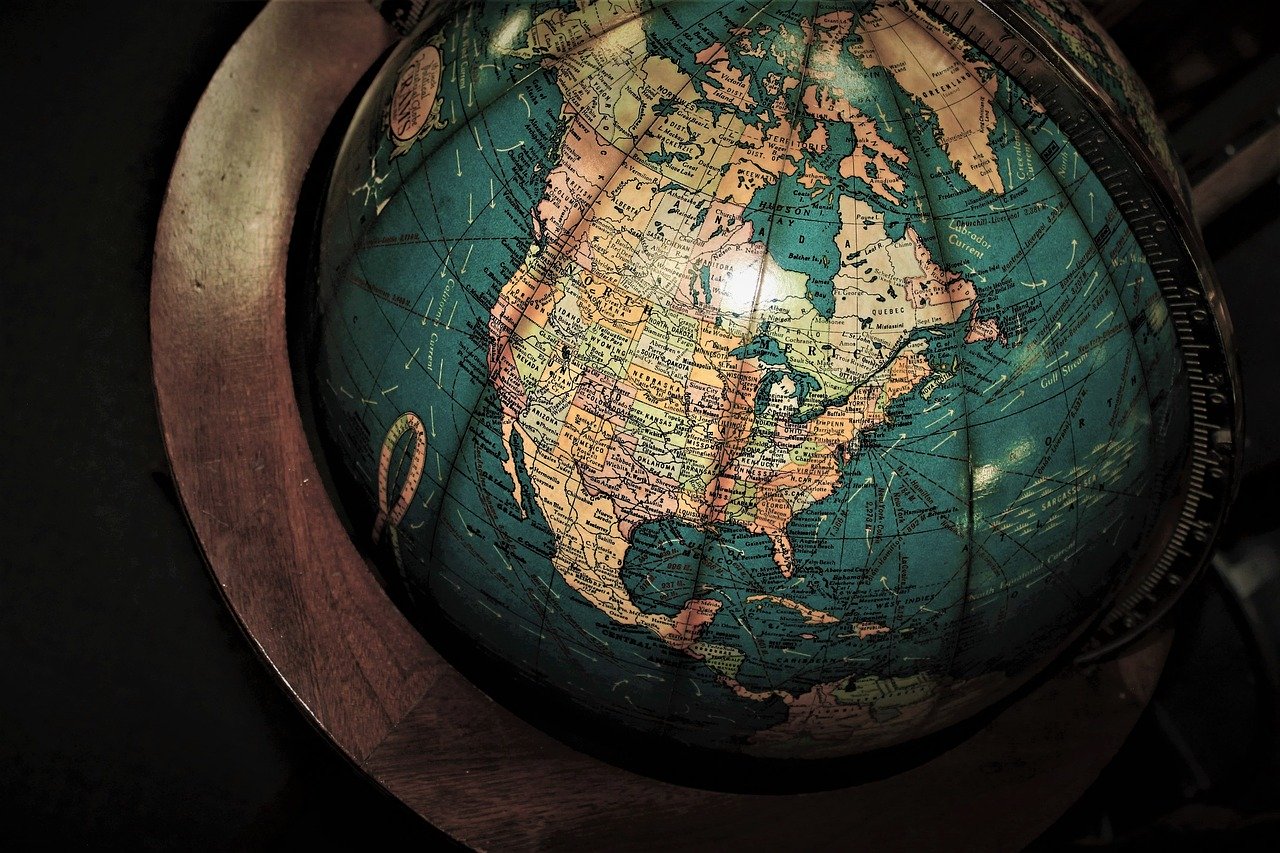 Reading Time:
2
minutes
Welcome to our weekly roundup of American gambling news again! Here, we are going through the weekly highlights of the American gambling industry which include the latest news and new partnerships. Read on and get updated.
Latest News
The National Council on Problem Gambling (NCPG) has released a toolkit to facilitate the promotion of the National Problem Gambling Helpline, 1-800-GAMBLER, and an analytics dashboard providing information on incoming traffic to the Helpline.
Two Virginia teens have turned their passion for esports into college scholarships. Ayden Price and Landon Stewart, high school students at Virginia Virtual Academy, an online public-school programme, have each been awarded $4000 esports scholarships from Robert Morris University to enroll at the university and continue their gaming careers.
Mexico's largest media and entertainment conglomerate, Grupo Televisia, will move ahead with plans to split its core business to create specific entity focused on "gambling and soccer".
SuzoHapp is ready to exhibit at the SBC Summit North America, set to take place on May 9-11 at the Meadowlands Convention Centre in New Jersey. At this year's SBC North America, SuzoHapp will be presenting its latest sports betting developments, including the SBT-OTC over-the-counter terminal, the SBT-500 and SBT-500+ bar top units, the SBT-2000 seated model and the CashIO Silver payout cash redemption terminal by CountR.
Affinity Interactive (AI) has announced the appointment of Halise Ekmen Uysal as Chief Financial Officer, effective immediately. Ms. Ekmen Uysal will oversee AI's talented finance organisation in planning for and executing on AI's growth initiatives across its casinos and digital and media platforms, including Daily Racing Form, DRF Bets and DRF Sports.
Sightline and GeoComply hosted the grand opening of their new offices at the University of Nevada, Las Vegas (UNLV) Harry Reid Research & Technology Park. Dignitaries who attended the ribbon-cutting event included UNLV President Dr. Keith Whitfield, U.S. Representative Susie Lee, UNLV Vice President of Economic Development Bo Bernhard, staff from the local offices of U.S. Representatives Dina Titus and Steven Horsford, and leaders from across the casino gaming industry.
Partnerships
SCCG Management has announced a strategic partnership with Sparket, a revolutionary betting platform. The partnership will enable operators to offer infinite free-to-play and pay-to-play betting opportunities, appealing to a much broader audience and adding tremendous value to existing patrons.
PayNearMe, the modern and reliable payments platform designed to manage the complexities of iGaming and sports betting, announced Maverick Gaming has selected MoneyLine, which integrates seamlessly with IGT's PlaySports platform, to offer Maverick Sports' customers the widest range of popular payment types with one platform and integration.
Playmaker Capital announced that its owned and operated media business, Futbol Sites, has been named a media partner of Chilean women's football tournament, the National Women's Championship 2023, and streaming partner for professional football teams, Colo Colo and Universidad de Chile. Futbol Sites' Chile-based media property, Redgol, will lead the partnerships and livestream productions.
Pavilion Payments has extended its relationship with eight online operators for iGaming payment solutions. These recent iGaming renewals reflect Pavilion Payments' ongoing objective to grow their iGaming business.
CT Interactive has entered into a partnership with Skilrock Technologies. The agreement will enable Skilrock, which has a strong presence in the Latin American and African markets, to offer their clients a spectacular portfolio of award-winning slot games.