Quick chat about business with John Pettit, Managing director for UK, Ireland, Asia and Australia at Playtech BGT Sports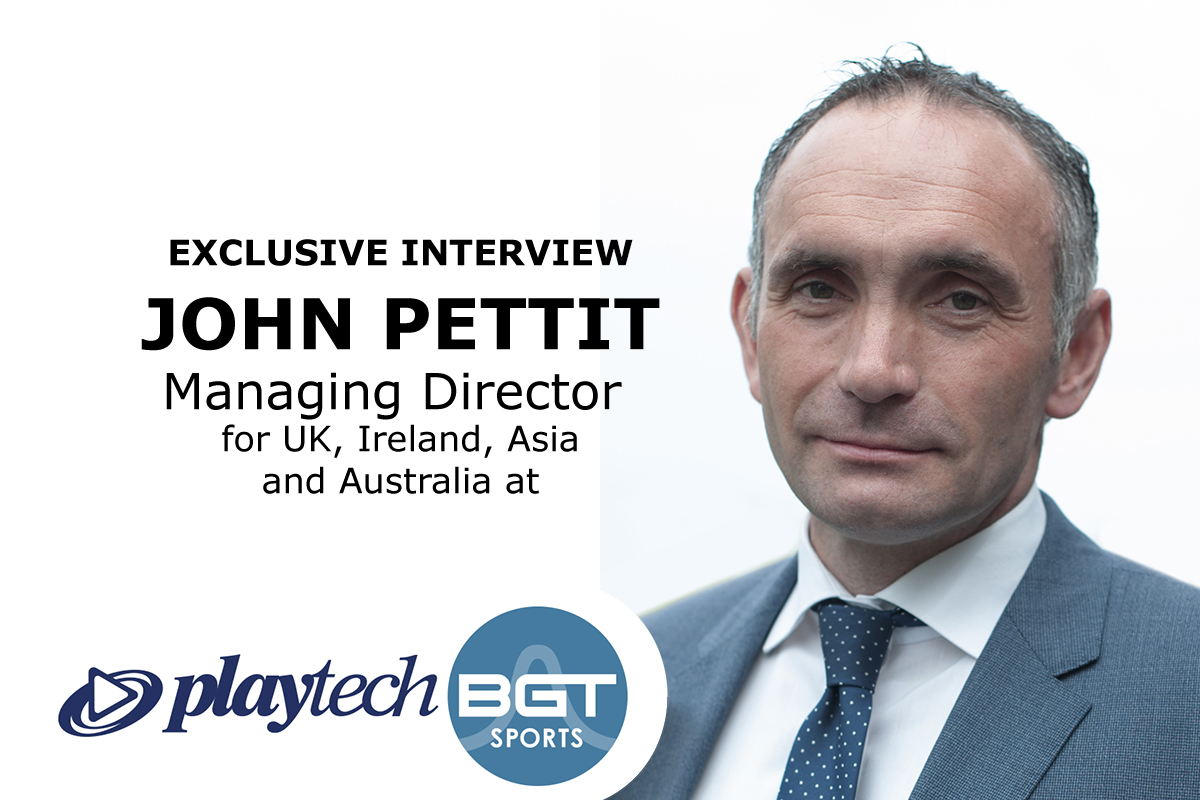 Reading Time:
4
minutes
Following the deal which has been reported in June, when Playtech BGT Sports has strengthened its partnership with Betfred with the addition of 250 widescreen terminals to its network of retail outlets.
Back then, John Pettit, Managing Director for UK, Ireland, Asia and Australia at Playtech BGT Sports said: "We have seen continued growth in turnover from SSBTs and expect this trend to continue throughout the summer and into the new football season when they go live."
We got curious about how business is evolving for Playtech BGT Sports and we have managed to get in touch with the man to squeeze out some answers to our burning questions. Below is the short Q&A we had with John:
Q:What challenges have retail sportsbooks faced in recent times and how do SSBTs help?
John: The rise of online and mobile sports betting has reaped significant rewards for operators. But there is no denying this has sometimes been at the expense of the industry's retail sector. This has many to the mistaken conclusion that one has a future and the other doesn't. Yet that couldn't be further from the truth. The evolution of retail sport betting through self-service betting terminals is playing a huge part in retaining existing customer bases and introducing a new generation of sports bettors to the high street betting experience. At Playtech BGT Sports we've been able to harness brand new technologies with an unrivalled range of products and markets that would once only have been able online. This not only includes a huge range of sports and leagues from around the world, but a comprehensive range of numbers betting services that are just a few taps of the screen away on an easy to navigate machine. As a result, I think retail sports betting with the right terminals has a very bright future.
Q: How important was it to add the Betfred terminals ahead of the new football season?
John: We are in the midst of a football frenzy, the World Cup has captivated the attentions of billions of people, including those who bet in retail establishments around Europe like Betfred. Acquisition numbers are likely to be high and we are making a determined effort to ensure terminals are equipped with even more markets and products for the new season. This will provide operators with every chance of retaining those customers going forward. Part of that strategy is to increase the number of terminals customers at operators like Betfred can use. But we can also offer more and products on these terminals than anyone else too, so it is a question of delivering quality as well as quantity.
Q: You launched your MatchAcca product to coincide with the World Cup. Tell us more about that.
John: MatchAcca gives customers the chance to combine several selections into a single bet, boosting excitement levels as well as their potential returns. For example, an England fan watching this summer's World Cup could back Harry Kane to score at any time, over 10.5 corners and Belgium to miss a penalty all in one bet. Usually deemed conflicting markets, this product, the first of its kind in the retail sector, uses AlgoSport algorithms enabling these markets to be priced up. Not only does it enhance the user experience, the operator benefits from a high-margin product without the need to go over the counter. In short, it gives customers a more personalised betting experience should they want it, or greater control over the types of bet they can have.
Q: What can we expect from Playtech BGT Sports in the remainder of 2018?
John: We are always looking to push the boundaries of what can be achieved as we continue to grow the Playtech BGT Sports brand. The World Cup is obviously a huge talking point at the moment and that momentum is sure to continue all the way into the beginning of the new domestic season. As well as ensuring we continually improve current offerings and markets, we will also seek to add new products to ensure our operator partners have a comprehensive range of options for their customers. We will also be giving operators the chance to build their own bespoke coupons, adding a further layer of branding within a bespoke offering.
About Playtech
Playtech is a market leader in the gambling and financial trading industries. Founded in 1999 and listed on the Main Market of the London Stock Exchange, Playtech has more than 5,000 employees in 17 countries.
Playtech is the gambling industry's leading software and services supplier with more than 140 licensees globally, including many of the world's leading regulated online, retail and mobile operators, land-based casino groups, government sponsored entities such as lotteries, and new entrants opening operations in newly-regulated markets. Its business intelligence-driven gambling software offering includes casino, live casino, bingo, poker and sports betting.
It is the pioneer of omni-channel gambling which, through Playtech ONE, offers operators and their customers, a seamless, anytime, anywhere experience across any product, any channel (online, mobile, retail) and any device using a single account and single wallet. It provides marketing expertise, sophisticated CRM solutions and other services for operators seeking a full turnkey solution.
Playtech BGT Sports was created in 2016, following the acquisition of Best Gaming Technology and integration of other Playtech businesses into one sports division. Founded in 2005, BGT has been at the forefront of retail technology in the betting and gaming industry ever since. Its self-service betting terminals provide an automated wagering experience to customers in a variety of countries around the world. The terminals deliver a comprehensive variety of broadcast, data, and pricing models that are flexible enough to allow Playtech BGT Sports' many operator partners to integrate their own pricing feeds and liability management practices into the system. Playtech BGT Sports offers products and services across both land-based and digital platforms and has a global footprint spanning four continents and multiple languages. For more information about Playtech BGT Sports please visit www.best-gaming.com
Playtech's Financials division operates both on a B2C and B2B basis. Its B2C focused offering is an established and growing online CFDs broker, operating the brand markets.com. Its B2B offering includes the division's proprietary trading platform, CRM and back-office systems, as well as its liquidity technology platform which provides retail brokers with multi-asset execution, prime brokerage services, liquidity and complementary risk management tools.
Mario Ovcharov, CEO at UltraPlay: UltraPlay delivers betting entertainment over the top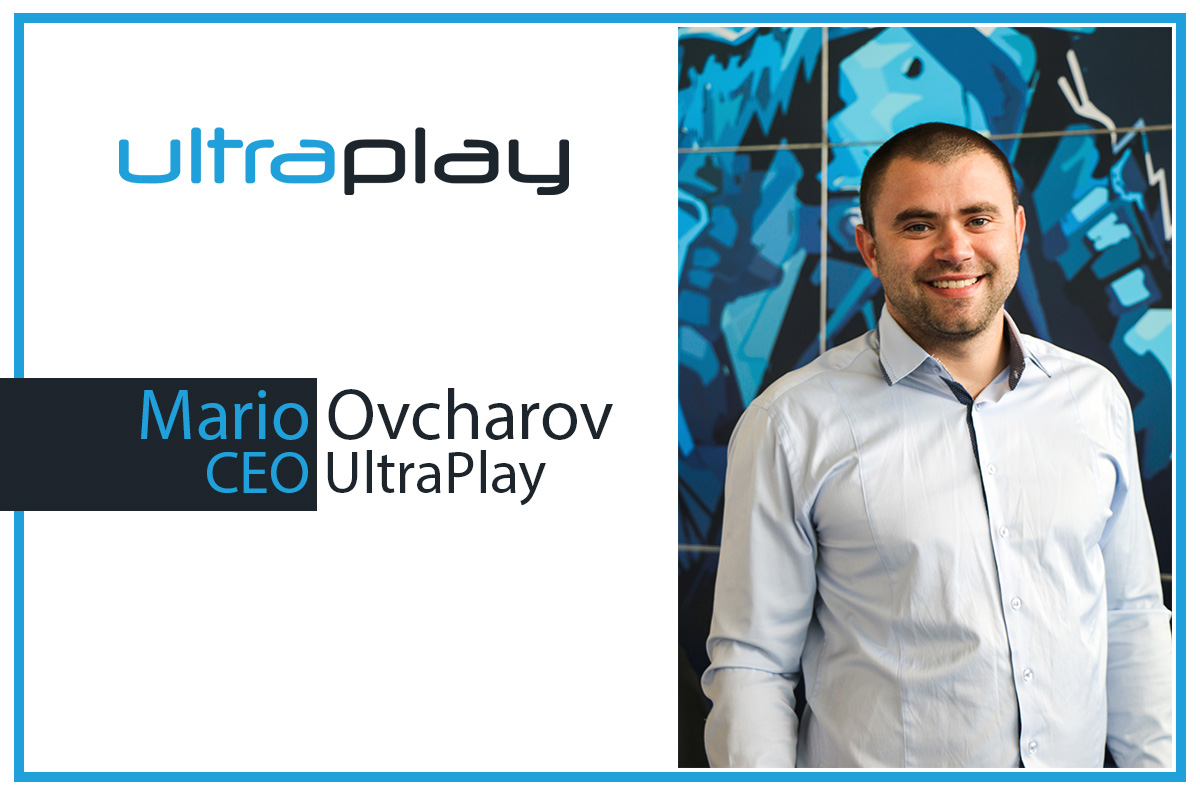 Reading Time:
3
minutes
First, we would like to read a few words about yourself. Our readers love to hear top-class professionals describing themselves.
Mario Ovcharov: I have been involved in the online gambling industry for over 5 years delivering innovative betting products and contributing to UltraPlay's firm positioning on the global gaming market as the leading eSports betting data and platform provider.
It has been just over a year since you took over as CEO of UltraPlay. What would be your biggest achievement during this period?
Mario Ovcharov: I wouldn't say I have personally achieved anything. It is a team effort that achieves success, and leads to solid partnerships, big customers, and a number of awards.
Tell us more about eGold.gg. How is it different from the other cryptocurrencies in the market? What's its USP?
Mario Ovcharov: The eGold project started with a mission to unify gamers worldwide and offer them a next level of entertainment through specially designed betting cryptocurrency. By its nature, eGold is a pure utility token where players can get cash back on every bet. It basically uses the numerous advantages of the Blockchain technology to speed up and make betting faster and more attractive than before.
The project was received extraordinary by the crypto and betting community. Foundations were laid for what can be called crypto betting revolution. Now, we see many betting brands offering altcoins to their players. We are working to offer the best for our customers and users, and great things are ahead of the project.
We would also like to hear more about UltraPlay's award-winning product – ODDS.GG? How is it going to revolutionize the betting scenario?
Mario Ovcharov: It was a fantastic year for our eSports betting suite and ODDS.GG in particular, which was reflected in several international accolades from both betting and IT perspective. We started offering betting on eSports 5 years ago and we were the first to provide such product on the online gambling market. Actually, UltraPlay was the first company to offer live betting on CS:GO. Since then, ODDS.GG doubled the number of competitive game titles reaching almost 30 games at that moment, including the eSports sensations PUBG, Fortnite, NBA 2k League and many more. The popularity and usage of ODDS.GG increases exponentially. Moreover, if we look at the landscape now, eSports has a much higher growth pattern than any other gambling vertical in the last few years.
You have introduced some innovative features in the eSports front-end. How do they fare with the customers? And what are your new plans on the eSports segment?
Mario Ovcharov: We believe that User Experience and User Interface play a significant role in today's product development. Having been on the cutting-edge of technology for over 9 years now, we strive for highest quality and best entertainment for the end-users. Thus, our product is constantly upgraded so that our partners can positively experience the change with a strong boost in terms of players' satisfaction. In UltraPlay, we love new technologies, and throughout the years, we have established ourselves as pioneers in emerging sectors, where new audiences are brought together. UltraPlay's eSports dedicated front-end solution is specifically built to answer the wide variety of requirements those new audiences have, such as Millennials, favoring easy-to-use layout, intuitive tools and functionalities. BUFF.bet is a perfect example that our efforts are going in the right direction with the recorded boost in terms of betting brand recognition and players' acquisition, conversion and retention. To offer eSports now is not enough. You need to go over the top. Impressive eSports betting entertainment is what we aim and successfully deliver for over 5 years now.
The multi-game module of UltraPlay's casino software has been in the news. Are the customers loving it? Tell us more about the feature.
Mario Ovcharov: It's been decision backed by solid research and analysis of player's casino behaviour accumulated from leading online gambling brands. Our advanced multi-view module enables up to four games to be played simultaneously – something that many players turned out to request and use on a daily basis.
UltraPlay's affiliate platform is known to be pretty comprehensive? What makes it unique? We will surely have some wannabe affiliate marketers reading this. What is your advice to them?
Mario Ovcharov: We use a top-notch affiliate software that manages our clients' affiliates, connecting all aspects of the affiliate marketing cycle for the betting brand. It's intriguing how affiliate marketers can benefit from eSports and penetrate in this challenging sector professionally. They have to understand and manage this new gambling vertical that has specific audience and mechanisms.
UltraPlay is one of the early adopters of cryptocurrencies and blockchain technology, having started using them since 2011. Do you think the company managed to leverage the early bird advantage? Finally, do you foresee any disruptive new technologies in the near future?
Mario Ovcharov: UltraPlay's early adoption of Bitcoin positioned the company among the crypto leaders in the iGaming market and expanded the business partnership network even further. Not only our direct business results are positively affected by our visionary decision back in the days, but also our thought-leadership is further strengthen and shared during the large-scale international gambling exhibitions we usually attend.
Parimatch's people first approach is recipe for sustainable success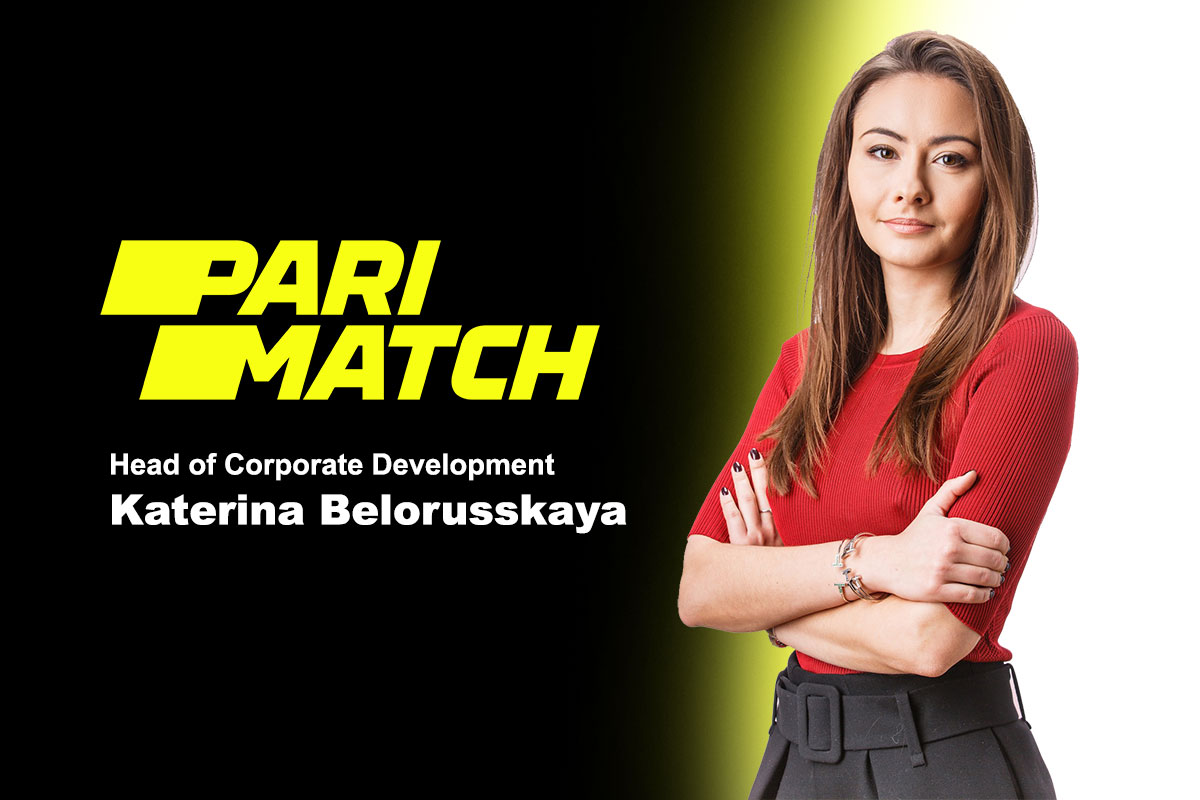 Reading Time:
4
minutes
Employment in the 21st century is no longer about simply finding a job for life and as the desire for work to engage, educate and enhance employee's lives increases, companies who can foster talent are akin to bottling lightning. With more than 1,600 employees operating in multiple territories across the globe, Parimatch's decision to seek out and develop tomorrow's industry leaders has proven a winning tactic as the company's expansion strategy continues apace.
The universal language of business has opened the door for more and more forward-thinking companies to embrace and grow their teams internationally as the industry continues to expand into new markets. However, to ensure employee engagement remains a core focus, it's key to invest in both your employees through a blend of stability and adventure according to Parimatch Head of Corporate Development Katerina Belorusskaya. "Despite the turbulence of the markets in which we operate we are a stable, reliable and honest company with constant growth over the past 25 years. On the other hand, we are ambitious and risk-taking which attracts genius people who are looking for an unusual approach and bold decisions. Parimatch is a big international family where our staff has the opportunity for constant development."
She continued: "As with every company nowadays we understand that the key to success is talent. Our people are at the heart of the organization. Their ambitions, knowledge, and skills helped us to become who we are today. Our employees are our future."
With their employee numbers have grown by about 15 – 20% annually since 2016 amid larger recruitment bursts as the company develops in new markets, the need for motivation has naturally grown too. "Engaged employees see their importance, which is the biggest motivation," continued Belorusskaya. "Here, in Parimatch we realized this fact a long time ago, and now we're trying to do our best to grow our unique corporate culture where employees are engaged, devoted and feel that they drive the business. Employee engagement can become one of the most significant workplace problems, indeed. Also, vice versa: an engaged employee can form a positive attitude towards the organization and its values which makes them go above and beyond to contribute a lot more."
Following up on its goal to invest in its people, throughout 2018 the Cyprus-based company delivered 1,300 hours of education across 53 unique pieces of training through its Corporate University of Parimatch initiative, including specialized courses on bookmaking, sports, software and language classes. Discussing its inception, Katerina explained: "Our in-house university has been established to develop employees not only professionally but also mentally helping them to find a balance between work and life. Also, our CSR activities are significant. Philanthropy is a powerful HR tool that strengthens the team, inspires employees, forms parallel connections and shared values among them. So, all the time we try to make social projects truly beneficial for employees for them to want to be a part of this."
For Parimatch, new markets are key to the recruitment strategy with the company significantly strengthening the local and partner teams in Kazakhstan and Russia recently preparing both territories for some ambitious goals in the coming years. "We are open to new horizons and opportunities," stated CHRO Tatyana Davydova, who recently joined the company after more than five years at Playtech, where she has taken the role of Head of Global HR. "So there is much more to be done to achieve the ambitious goals of the company for example adopting cultures across our brand is the primary challenge for the HR team in relation to global mobility. In one hand organizations across industries are embracing the benefits of a diverse workforce. However, with benefits come the challenges of working across borders, cultures, and languages."
To achieve its seamless overcoming of cultural barriers across multiple offices whilst maintaining happy and productive teams, Parimatch has instilled English as its official corporate language for the back office and circulates a holistic environment of common values and corporate unity through consistent, integrated sharing of information. Davydova explained: "It is crucial, and at the same time not easy to create a comfortable environment for everyone regardless of cultural background and location. We have been working on this a lot over the past five years and only today we can say that we feel the ground under our feet for all our employees.
"At some stage, we realized it can be complicated to unite people from different cultural mindsets and places in one, productive team without principles and values that would join them all. Therefore, we have created an integrated information space or flow. We believe it is essential that each employee is aware of what is happening in the life of a group in another country so the flow was developed across multiple information channels to create a monthly digest, video or blog to keep everyone in touch."
Corporate unity also forms a major aspect of Parimatch's people first approach exemplified by their bi-annual strategic sessions where the company or its partners hold operations and host employee representatives from all countries at large-scale gatherings. "These strategic sessions are an excellent platform for the exchange of experience, ideas, specific (local) cases between employees from different countries," Belorusskaya added. "In such an atmosphere, cultural affiliation is replaced by association with the culture that is formed within the company. As for the relocation of employees and their adaptation in another country, in a team with other cultural values – this is a separate and fascinating topic. In short, our people are what drives our business and a unique corporate culture that is one for all, regardless of race, creed or language is key."
Q&A with Steve Cutler, CEO & co-founder of Kalamba Games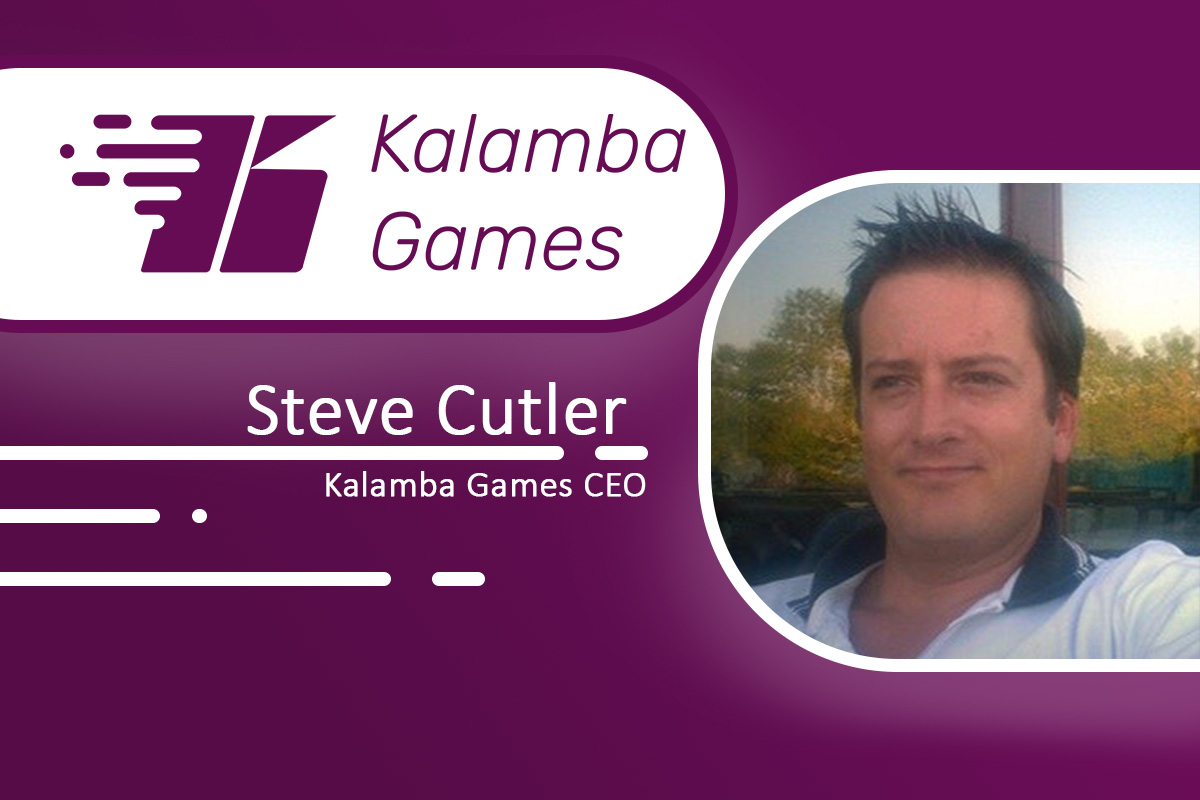 Reading Time:
3
minutes
This week we had a quick chat with Steve Cutler, CEO & co-founder of Kalamba Games.
What makes you different to other providers/to what else is available?
Kalamba Games was founded in 2016 by myself and Alex Cohen, two industry experts with experience in both real money gambling and social casino. We identified a gap in the market for a supplier who brought the best of social casino to RMG along with a focus on introducing revenue drivers that help improve operators' KPIs. Our game design strategy has always been driven by integrating engagement and retention features, as well as world-class promotional mechanics. Our games are proven to increase player engagement and retention by up to six times, as well as having a far slower game degradation and a much higher earning tail than the industry standard. We release one game a month and we now have a portfolio of over 16 high-performing titles.
How are you brining your social gaming experience into the business?
Alex and I between us have over six years' experience in social gaming and casino and thus, we had a few tricks up our sleeves when we founded Kalamba. We knew what helps drive session length and long-term engagement. A lot of that involves offering features with saved progress and collection mechanics to encourage longer and multiple sessions. With ever-increasing competition, it is less about acquisition but more about retaining the player for a longer time. Our games help ensure this.
What exactly is Kalamba doing to increase player engagement and retention?
Our games have a number of unique and improved in-game features. Among other things these include progressive jackpots and our HyperBet and HyperBonus features, enabling players to adjust game volatility. We know they have different experiences of slots and by allowing the flexibility to set different game modes, you can attract different types of players and also ensure they stay for longer as their skills and comfortability levels increase. This way, the same game can appeal to beginners as well as VIPs. Newcomers with a lower taste for volatility won't be put off while the game still remains interesting to those who desire higher volatility.
You recently hired a UX expert from the video games industry, could you tell us a bit about the reasoning behind this?
The first two years at Kalamba have been primarily focused on delivering games that get better and better with a highly competitive velocity of one game per month. Most importantly, we coupled this with a legacy-free framework that delivers for all markets and operator requirements. We are now, taking our games to the highest level by bringing on board a pair of highly experienced and talented game UX professionals. Graham McAllsiter joined us from Player Research, a company he founded to provide UX research and playtesting services to the video games industry worldwide, including major studios such as EA, Sony and NaturalMotion. He helped studios deliver successful games by applying scientific methods for objectively evaluating key assumptions about the way a game will be played and experienced. Working with the new Senior UX Product Lead, Andrzej Sekula, who joins at the same time from Huuuge and Vivid Games, he will now do the same for the games we develop at Kalamba and help shape the mindset of the company to create games that deliver the greatest user experience to the players. We are excited that we are now in a very good position to be a highly competitive company within the industry.
What can we expect from Kalamba in 2019?
We will expect to release more than 12 great games with our various engaging in-game features over the year. We received investment from venture capital funds Vereeni and RB Capital at the end of last year and this investment has given us the ability to speed up the time to some of our key business, games and platform goals. There are exciting times ahead