MIGS17 and iGaming iDol dates set for September
Reading Time:
3
minutes
Jonas Kjellberg, Co-Creator of Skype to be Key Note Speaker at MIGS
Two major events in the international gaming sector are to be held once again in Malta this September 26-28.
The flagship C-level centric gaming seminar, the Malta iGaming Seminar will return for its 9th Edition, whilst last year's glamorous awards event, *iGaming Idol *will return for its second edition following a hugely successful pilot event last year.
The event organisers have confirmed that Jonas Kjellberg, Co-Creator of Skype, will be the keynote speaker for the main event and a special guest at an invite only CEO event, which will be launched shortly.
Jonas Kjellberg, one of the creators of SKYPE, is a much-appreciated lecturer at Stanford University and Stockholm School of Economics where he lectures on entrepreneurship and how to create a winning sales culture. He is also one of the authors of the book, /Gear Up/, written together with Harvard and Stanford professors.
Ms. Sue Schneider, CEO of eGaming Brokerage, said "We're very excited about bringing an entrepreneur of Kjellberg's quality to speak to the delegates at MiGS. Our industry thrives on innovation and his experience and perspectives should motivate the attendees to always strive for more."
Last year's edition of MiGS attracted 400 delegates over the two-day duration, and featured many celebrated top level speakers from the iGaming sector, including: Joseph Cuschieri, Executive Chairman of Malta Gaming Authority; Michael Caselli of iGaming Business; Martin Dreymann of Ebettle; Warwick Bartlett of GBGC, and Sue Schneider of eGaming Brokerage. The keynote speaker was the Contributing Editor of The Economist, John Andrews, who offered his views on the global economy and the role of politics.
Last year's theme of 'Navigating Uncharted Waters', brought into perspective the reality of Brexit, recent tax changes and anti-money-laundering as well as new and changing markets. The event continued its reputation as an informative and essential networking event, and this year, it will continue to do the same.
iGaming Idol was a major success within the iGaming Sector as the pioneer award event to focus entirely on employee recognition, rewarding innovation and excellence in their respective fields within the sector, overseen by a panel of expert judges and attracted over 250 participants.
This year, the competition's 'Idol of the Year' accolades will be opening up internationally after consultation with stakeholders in the Industry. The awards have been broken down to more specific roles within the gaming operations including Casino Product, Poker Product, Sports Product, VIP Manager, Affiliate Manager, SEO/SEM, Tech, Compliance and Regulated Markets, Recruiter, HR Manager, Graphic Design/UX/UI, BI, Payments/Fraud/Risk, Live Casino Dealer, Customer Support and last year's popular Outstanding Achievement award.
For MiGS 2017, Sue Schneider has once again been signed to ensure high level content and the best speakers from the sector, whilst additional C-level networking events and talks alongside a new partnership with Ambassador Events promises to make the event the most successful yet.
"Last year, we worked with Pierre and Martin [of Ambassador Events], who are also our partners in iGaming Idol," says Jeff Buttigieg, one of the event's directors. "We felt that our combined experience and synergies worked, and that the partnership was a natural transition and mutually beneficial for the strength of the brand."
The Theme for 2017 for MIGS, which will be held between the *26th – 28th September 2017 *at the Hilton Malta will be named, *"The New Frontiers",* which will bring forward the latest technologies, updates on legislation, new jurisdictions, human resources, as well as latest forms of internet gambling.
MIGS has always been committed to ensuring that their content will be focused towards a C-level audience. With refreshed content, high level engaging networking events, accomplished speakers together with a number of surprises, MIGS organisers are excited yet again to host the globally renown seminar in Malta again,
Mr Buttigieg continued: "We trust that both of our events will help provide the knowledge required so C-level people may make necessary decisions for their business. With iGaming Idol, we wish to continue to raise awareness of employer brand and culture for the industry, and provide due recognition to the hard-working people actively transforming it on a daily basis behind the scenes. Both events benefit local and foreign markets."
Playson to give expert insight on compliance and innovation at CEEGC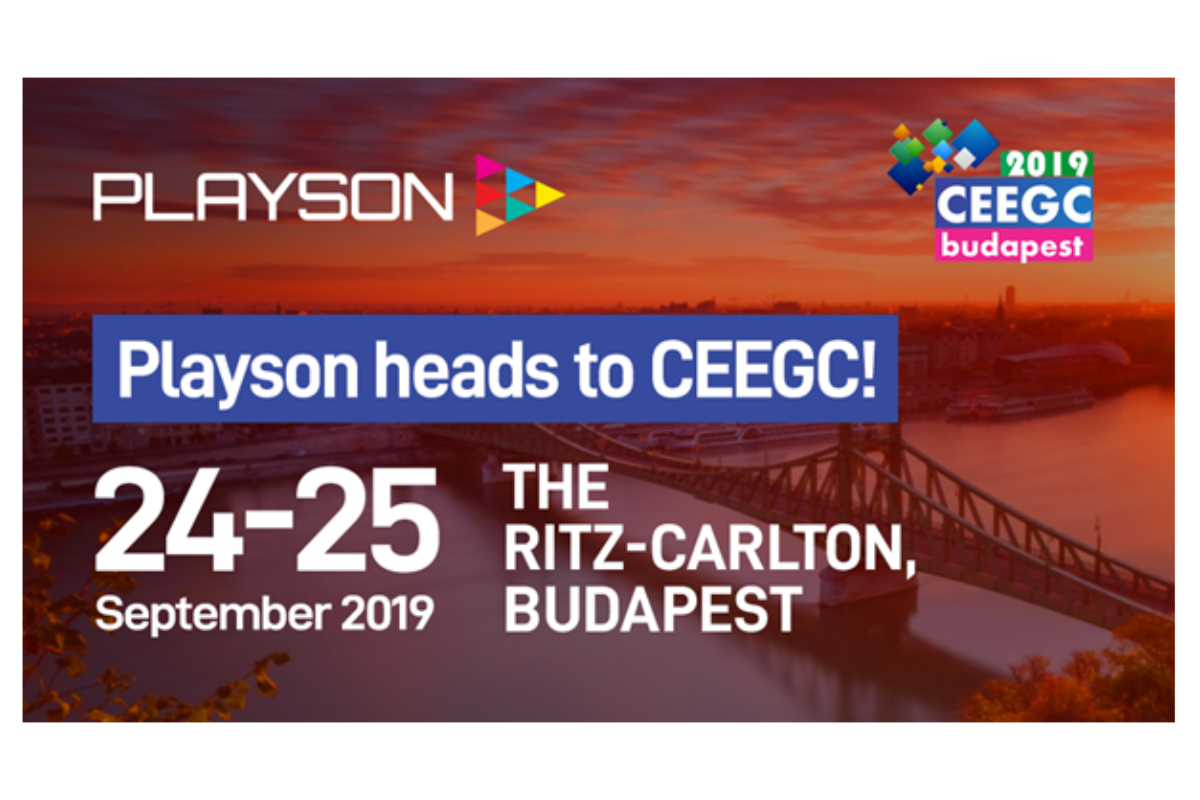 Reading Time:
1
minute
General Counsel of Playson to discuss importance of agility in Budapest
Playson's General Counsel, Andrei Andronic, is set to provide his insight alongside industry peers into how companies can thrive within stricter regulated markets at the upcoming Central and Eastern European Gaming Conference (CEEGC).
Andronic, who has extensive experience in both compliance and corporate law, will be joining the panel discussion "Compliance Versus Innovation" at the conference in Budapest taking place on Tuesday 24th September.
He has been instrumental in important strategic moves made by Playson this year, including the granting of a Class II Licence in his home country of Romania.
At CEEGC, the General Counsel will discuss why becoming more flexible in today's marketplace of increased compliance will be the key for future success.
Andronic will be joined by Playson's commercial team at CEEGC, who will be on hand to discuss the company's popular suite of titles with delegates.
Andrei Andronic, General Counsel at Playson, said: "Playson takes the topic of compliance very seriously and I'm looking forward to speaking at CEEGC in Budapest on a subject that I find fascinating.
"Not only will it be great to give my thoughts on the subject and what the future holds for the industry, but it will be very interesting to hear the opinions of the other well-respected speakers that I'll be sharing the stage with."
About Playson:
Playson is a leading content development firm emerging into the regulated European marketplace. With a portfolio of 60+ HTML5 Omni-Channel games, offices in Malta and Ukraine and licenses from the UKGC, ONJN and MGA, Playson is well positioned to meet the needs of the most discerning eGambling operators.
Chief Counsel of Malta Gaming Authority to take part in the fireside chat with Dr. Simon Planzer at CEEGC2019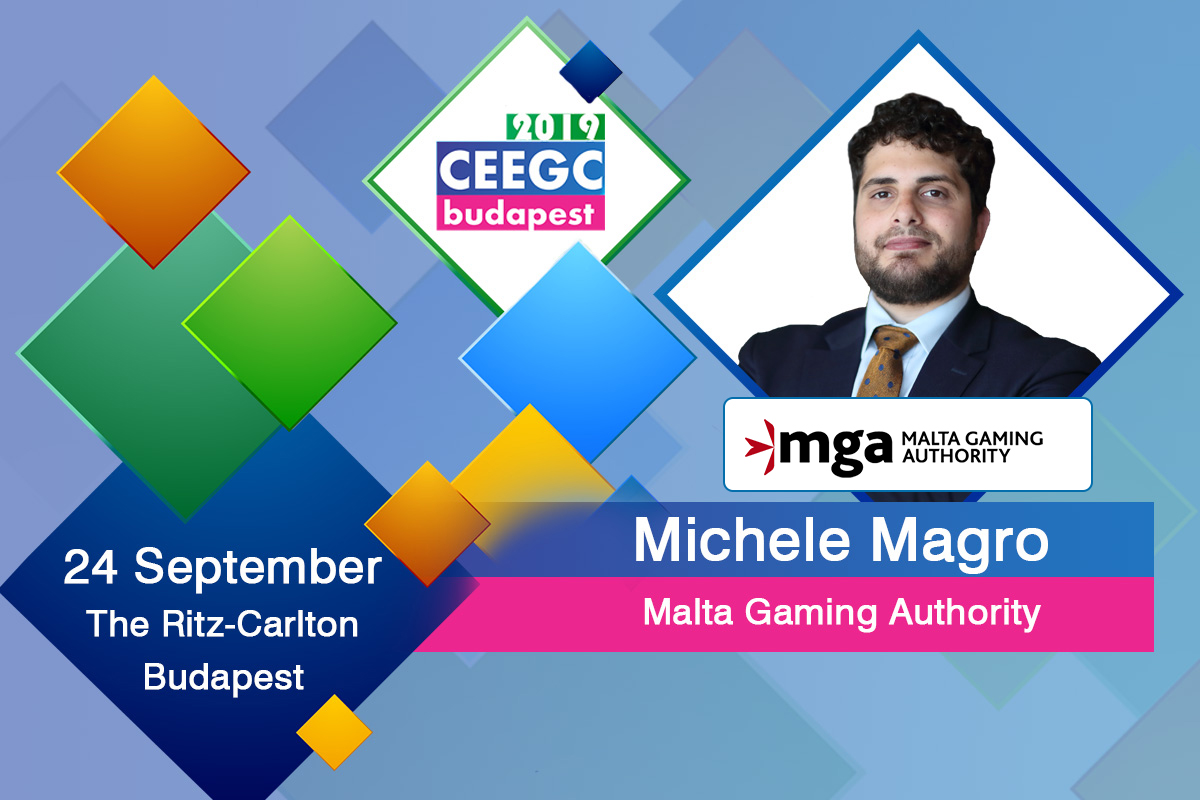 Reading Time:
2
minutes
Chief Counsel – Policy & International Affairs for the Malta Gaming Authority to take part in a fireside chat during CEEGC2019!
Fireside chats provide a great alternative to the traditional presentation format and they are increasingly popular among our conferences. It can already be called a fixed element in our agendas. If you're looking to catch a unique and much more personal discussion, this is a session format worth attending.
During the 4th edition of CEEGC Budapest, we are hosting a fireside chat which is moderated by Dr. Simon Planzer, who has the unique opportunity to interview live the Chief Counsel – Policy & International Affairs for the Malta Gaming Authority, Michele Magro.
Michele is the Chief Counsel – Policy & International Affairs for the Malta Gaming Authority, he is a lawyer by profession and has worked at the regulator for over 7 years, principally within the Legal Directorate. Michele is the Chairman of the MGA's Supervisory Council and a member of the Executive Committee. Michele is also Secretary to the Board of the Gaming Regulators European Forum (GREF).
Given the high standard which was set by the Malta Gaming Authority, the fireside chat is among the top awaited sessions at CEEGC Budapest.
CEEGC 2019 takes place on the 24th of September at the Ritz-Carlton Budapest and offer the unique opportunity of learning and networking with the gambling industry in the CEE and Balkans region via the CEEGC platform which is committed to bringing together industry shareholders and government officials from the region on a yearly base.
Browse the official event website for more details: www.ceegc.eu
PLANZER LAW announced as European Regulatory Sponsor at CEEGC2019 Budapest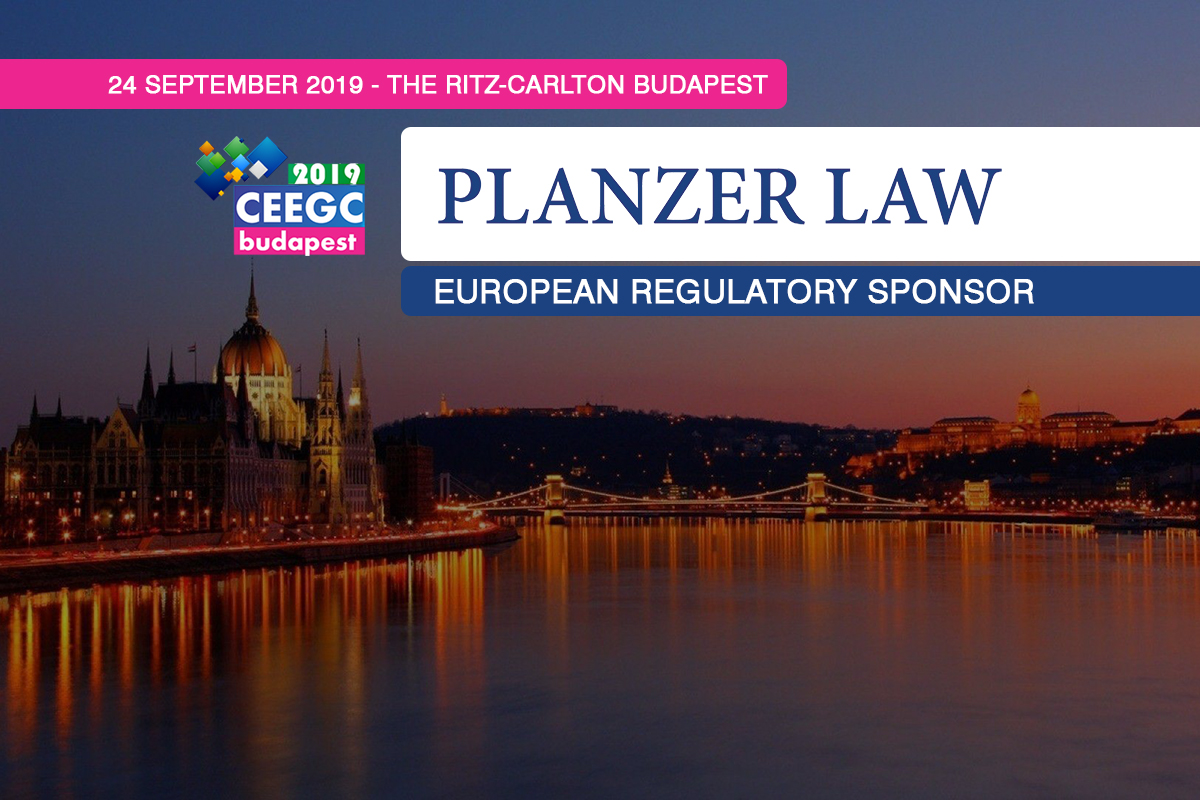 Reading Time:
2
minutes
The 4th edition of CEEGC Budapest is recording unprecedented interest from the industry and confirms 14 sponsors.
It is a pretty high number for a boutique-style conference and it seems that the 2019 edition which takes place on the 24th of September at The Ritz-Carlton Budapest is once again bringing together the largest names of the industry.
Among the esteemed sponsors, we are honored to announce the support of PLANZER LAW as European Regulatory Sponsor! You can meet their team at the conference, so don't forget to register!
"We are honored to announce again the sponsorship support of PLANZER LAW and also have the opportunity to welcome Dr. Simon Planzer in Budapest. He has supported our events with his network and expertise from its early days. Central and Eastern European Gaming Conference and Awards is the must-attend conference in the region and in 2019 even more, companies are understanding the mission of the event. We look forward to welcoming many delegates in Budapest and are keen to hear the insights that our European Regulatory Sponsor will bring to the event." stated Zoltán Tűndik, Head of Business at European Gaming Media and Events.
"It is a pleasure to continue our support for the Central and Eastern European Gaming Conference and Awards. It is also an expression of our recognition of the organizers' hard work. Within only four years, European Gaming Media and Events have established this event as a leading and well-noted gaming conference in Central Eastern Europe. 
Gaming and e-sports companies are facing a complex, challenging and ever-changing regulatory landscape in Europe. In these difficult waters, the conference topics proof to be very topical. Notably, we will discuss regulatory developments in the DACH gaming region including Liechtenstein and the hottest issues in esports. And of course, I am much looking forward also to my Fire Side Chat with the Maltese regulator", stated Dr. Simon Planzer, Partner at PLANZER LAW.
Make sure you take advantage of this unique opportunity of learning and networking with the gambling industry in the CEE and Balkans region via the CEEGC platform which is committed to bringing together industry shareholders and government officials from the region on a yearly base.
Browse the official event website for more details: www.ceegc.eu
About PLANZER LAW
PLANZER LAW is a boutique law firm specializing in gaming, entertainment, and online businesses. Its team notably provides strategic, regulatory and legal advice on all matters relating to EU and Swiss gaming regulation as well as business development into new markets. Clients profit from an unrivaled global network and highly specialized expertise.
Dr. Simon Planzer, founding partner of PLANZER LAW has recently received the recognition from Chambers & Partners and has been listed as a global gaming law expert. Clients and firms across many practice areas and geographies have trusted Chambers' research for nearly 30 years.
Dr. Simon Planzer, founder of Planzer Law, is endorsed by interviewees (Chambers & Partners) as "absolutely excellent" and "the top Swiss lawyer" for gaming. He is actively involved in the shaping of gaming regulations in Switzerland, regularly interacting with the authorities, as well as providing regulatory advice to private clients. Based in Zürich, he is additionally active representing fantasy sports companies.
Earlier this year, PLANZER LAW has been nominated in the "Best Regulatory Lawyer or Law Firm of the Year" award at the Global Regulatory Awards 2019 (organized by GamblingCompliance).
For more details, visit their website!