MIGS17 and iGaming iDol dates set for September
Reading Time:
3
minutes
Jonas Kjellberg, Co-Creator of Skype to be Key Note Speaker at MIGS
Two major events in the international gaming sector are to be held once again in Malta this September 26-28.
The flagship C-level centric gaming seminar, the Malta iGaming Seminar will return for its 9th Edition, whilst last year's glamorous awards event, *iGaming Idol *will return for its second edition following a hugely successful pilot event last year.
The event organisers have confirmed that Jonas Kjellberg, Co-Creator of Skype, will be the keynote speaker for the main event and a special guest at an invite only CEO event, which will be launched shortly.
Jonas Kjellberg, one of the creators of SKYPE, is a much-appreciated lecturer at Stanford University and Stockholm School of Economics where he lectures on entrepreneurship and how to create a winning sales culture. He is also one of the authors of the book, /Gear Up/, written together with Harvard and Stanford professors.
Ms. Sue Schneider, CEO of eGaming Brokerage, said "We're very excited about bringing an entrepreneur of Kjellberg's quality to speak to the delegates at MiGS. Our industry thrives on innovation and his experience and perspectives should motivate the attendees to always strive for more."
Last year's edition of MiGS attracted 400 delegates over the two-day duration, and featured many celebrated top level speakers from the iGaming sector, including: Joseph Cuschieri, Executive Chairman of Malta Gaming Authority; Michael Caselli of iGaming Business; Martin Dreymann of Ebettle; Warwick Bartlett of GBGC, and Sue Schneider of eGaming Brokerage. The keynote speaker was the Contributing Editor of The Economist, John Andrews, who offered his views on the global economy and the role of politics.
Last year's theme of 'Navigating Uncharted Waters', brought into perspective the reality of Brexit, recent tax changes and anti-money-laundering as well as new and changing markets. The event continued its reputation as an informative and essential networking event, and this year, it will continue to do the same.
iGaming Idol was a major success within the iGaming Sector as the pioneer award event to focus entirely on employee recognition, rewarding innovation and excellence in their respective fields within the sector, overseen by a panel of expert judges and attracted over 250 participants.
This year, the competition's 'Idol of the Year' accolades will be opening up internationally after consultation with stakeholders in the Industry. The awards have been broken down to more specific roles within the gaming operations including Casino Product, Poker Product, Sports Product, VIP Manager, Affiliate Manager, SEO/SEM, Tech, Compliance and Regulated Markets, Recruiter, HR Manager, Graphic Design/UX/UI, BI, Payments/Fraud/Risk, Live Casino Dealer, Customer Support and last year's popular Outstanding Achievement award.
For MiGS 2017, Sue Schneider has once again been signed to ensure high level content and the best speakers from the sector, whilst additional C-level networking events and talks alongside a new partnership with Ambassador Events promises to make the event the most successful yet.
"Last year, we worked with Pierre and Martin [of Ambassador Events], who are also our partners in iGaming Idol," says Jeff Buttigieg, one of the event's directors. "We felt that our combined experience and synergies worked, and that the partnership was a natural transition and mutually beneficial for the strength of the brand."
The Theme for 2017 for MIGS, which will be held between the *26th – 28th September 2017 *at the Hilton Malta will be named, *"The New Frontiers",* which will bring forward the latest technologies, updates on legislation, new jurisdictions, human resources, as well as latest forms of internet gambling.
MIGS has always been committed to ensuring that their content will be focused towards a C-level audience. With refreshed content, high level engaging networking events, accomplished speakers together with a number of surprises, MIGS organisers are excited yet again to host the globally renown seminar in Malta again,
Mr Buttigieg continued: "We trust that both of our events will help provide the knowledge required so C-level people may make necessary decisions for their business. With iGaming Idol, we wish to continue to raise awareness of employer brand and culture for the industry, and provide due recognition to the hard-working people actively transforming it on a daily basis behind the scenes. Both events benefit local and foreign markets."
Gambling industry advertising regulation updates presented by Dan Iliovici (ROMBET) at CEEGC 2019 Budapest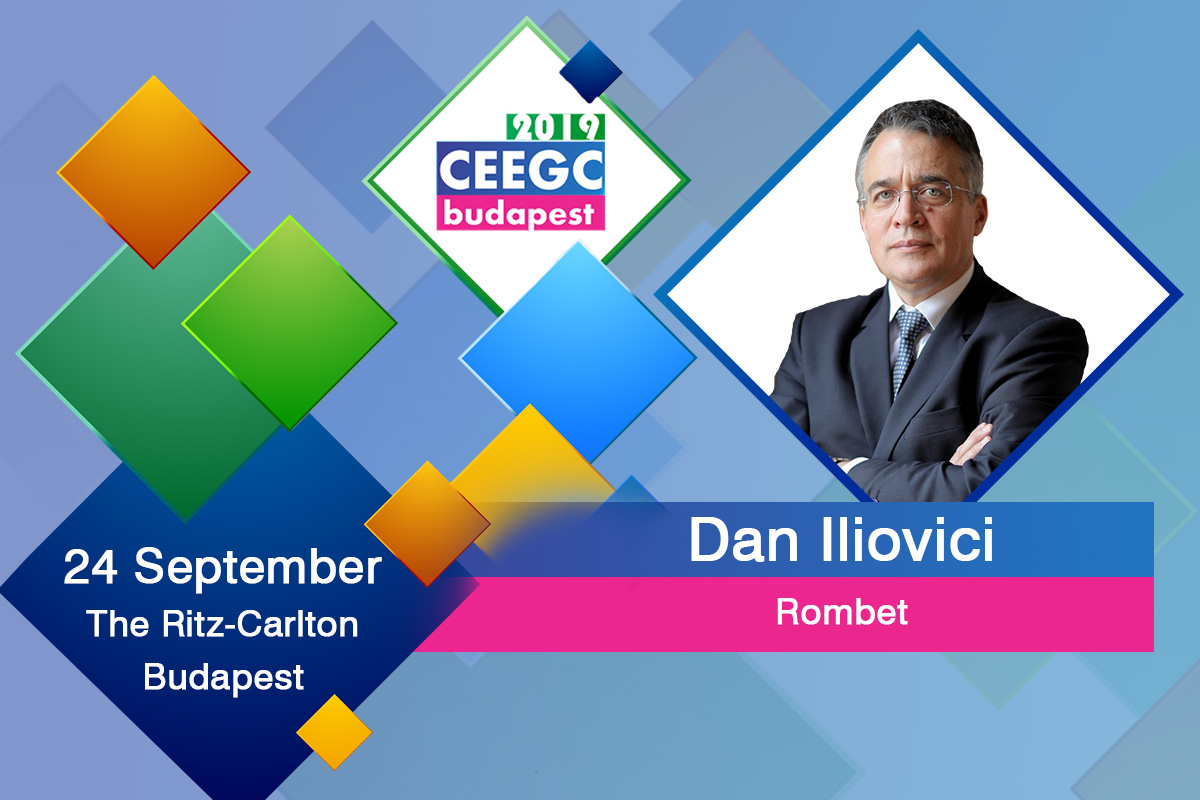 Reading Time:
2
minutes
Vice President of ROMBET and former regulator, will present some of the latest developments and regulatory updates regarding advertising in the gambling industry.
Gambling operators are facing harsh fines all around Europe at this moment when it comes to stepping over the boundaries that are set by local laws regarding advertising.
While some of these laws that are in force are fully accepted by the industry and considered "moral", there are some cases in which the regulator and legislator have not understood that in order to drive business and bring income taxes to the state budget, operators have to be pro-active in advertising.
At the 4th edition of the yearly Central and Eastern European Gaming Conference, which takes place on the 24th of September at the Ritz-Carlton Budapest, Dan Iliovici, the Vice President of Rombet will join the "Regulated Central and Eastern European jurisdictions" compliance panel discussion and share the latest insights on the subject.
Dan Iliovici is the former Romanian regulators and has been a guest speaker of CEEGC Budapest for the past 2 years.
About Dan Iliovici
Dan Iliovici is the Vice President of ROMBET – Romanian Gambling Organizers' Association, one of the most important associations of the industry.
With rich experience in the gambling industry, former President of the Romanian gambling regulator – The National Gambling Office, Dan Iliovici is one of the personalities who contributed the most to industry's professionalization. Along the years, he was involved in the Romanian market transformation into a consolidated and transparent industry, with a strong focus on responsible gambling.
Make sure you take advantage of this unique opportunity of learning and networking with the gambling industry in the CEE and Balkans region via the CEEGC platform which is committed to bringing together industry shareholders and government officials from the region on a yearly base.
Register here or View the Agenda!
Browse the official event website here: www.ceegc.eu
Fintech investments in Europe up to 23bn EUR, Dr. Jean Paul Fabri (ARQ Economic & Business Intelligence) will add to the subject at TCE2019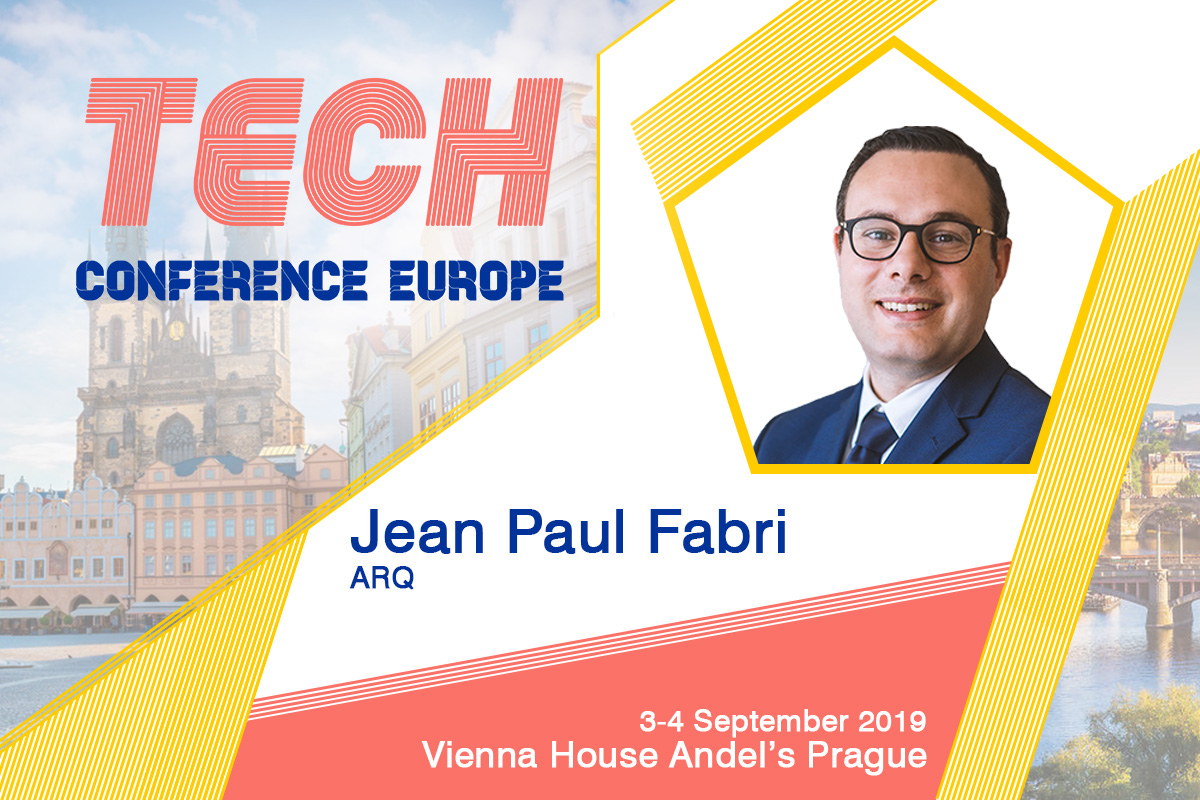 Reading Time:
3
minutes
Fintech in a nutshell: the financial technology sector which encompasses firms that use technology-based systems either to provide financial services and products directly or to make the financial system more efficient.
It has been reported over the past years that Fintech is a rapidly growing sector. The recent reports show that in the first half of 2018, investment in fintech companies in Europe alone reached €23 billion.
Besides the huge investment return, the fintech sector brings rewards including innovation and job creation, but also challenges, such as data and consumer protection issues, and the risk of exacerbating financial volatility or cybercrime.
To tackle these multi-disciplinary challenges, policy- and lawmakers in the European Union (EU) have adopted and announced several initiatives, for instance on intra-EU payment services, data protection, crowdfunding, and regulatory sandboxes.
In 2019 the European Commission launched a study to analyze the challenges for the European players and possible policy measures at EU level. This analysis leads to the development of short-term recommendations around effective implementation of the EU Fintech Action Plan, coherence with the Digital Single Market, taking the international dimension into account, and investing in knowledge, access to new markets and communication. Longer-term recommendations are to replicate the innovative approach characterized by the second payments service directive in future legislation and to set up a Multi-Stakeholder Forum to stay abreast of trends and risks.
The European market accounts for 17% of the global fintech industry and the leaders are the US with 48%, while China is also holding strong with 35%. (source: bankingtech.com)
PICANTE Tech Conference Europe will address the Fintech sector with a highly engaging panel discussion which is titled "The Rise of Fintech in Europe".
The panel discussion will be joined by Jean Paul Fabri, Managing Director of ARQ Economic & Business Intelligence, who will bring the latest economic and policy updates.
About Dr. Jean Paul Fabri:
JP is the Managing Director of ARQ Economic & Business Intelligence, a specialized unit that applies economics to consumers, firms, and policy. He is currently the Lead Director on blockchain and cryptocurrency at ARQ Group. JP is specialized in resilience-building strategies and was a Technical Consultant to The Commonwealth Secretariat and acted as advisor to 9 governments across 3 continents. Prior to joining ARQ Group, JP was the Group Board Secretary of a London and Helsinki listed mining company. He also formed part of the private secretariat of the former Prime Minister and of the Governor of the Central Bank of Malta. An economist by profession, JP followed post-graduate studies in economics and political economy at the University of Malta and the London School of Economics. He is also a visiting lecturer at the University of Malta.
PICANTE Tech Conference Europe is designed to bring both people and knowledge together and provides the excellent ecosystem of networking and learning opportunities without interruptions with emphasis on comfort and communication. After learning from genuine world-class experts and wayseers, meeting achievers shaping the B2B ecosystem, all attendees will get the chance to grab a drink and relax while networking at the evening social gathering.
REGISTER HERE or BROWSE THE AGENDA/PROGRAM!
Seats are limited (Super Early Bird Rate – valid through 30th of June)
About PICANTE Media and Events:
PICANTE.today is a news publishing website which digests/hand picks the latest news about technology, entertainment, lifestyle, finance and politics and serves them to their readers and subscribers daily.
As a responsible learning source, the team at PICANTE Media and Events are committed to 3 main principles:
Trusted and Reliable Reporting & Publishing
The articles and press releases on their website are all published from verified sources.
NO Psychological and Emotional Manipulation
The editorial team and marketing team do not aim to produce emotional manipulation and always stay away from news, press release and articles that produce fear, anxiety, racism or show any sort of cruelty towards animals and humankind.
NO Fake News
PICANTE.today ensures readers will never find any "directed" lies on the news portal as the team has taken an anti-fake news standing point from their inception.
For more details, visit www.picante.today
Altenar announced as Sponsor at CEEGC2019 Budapest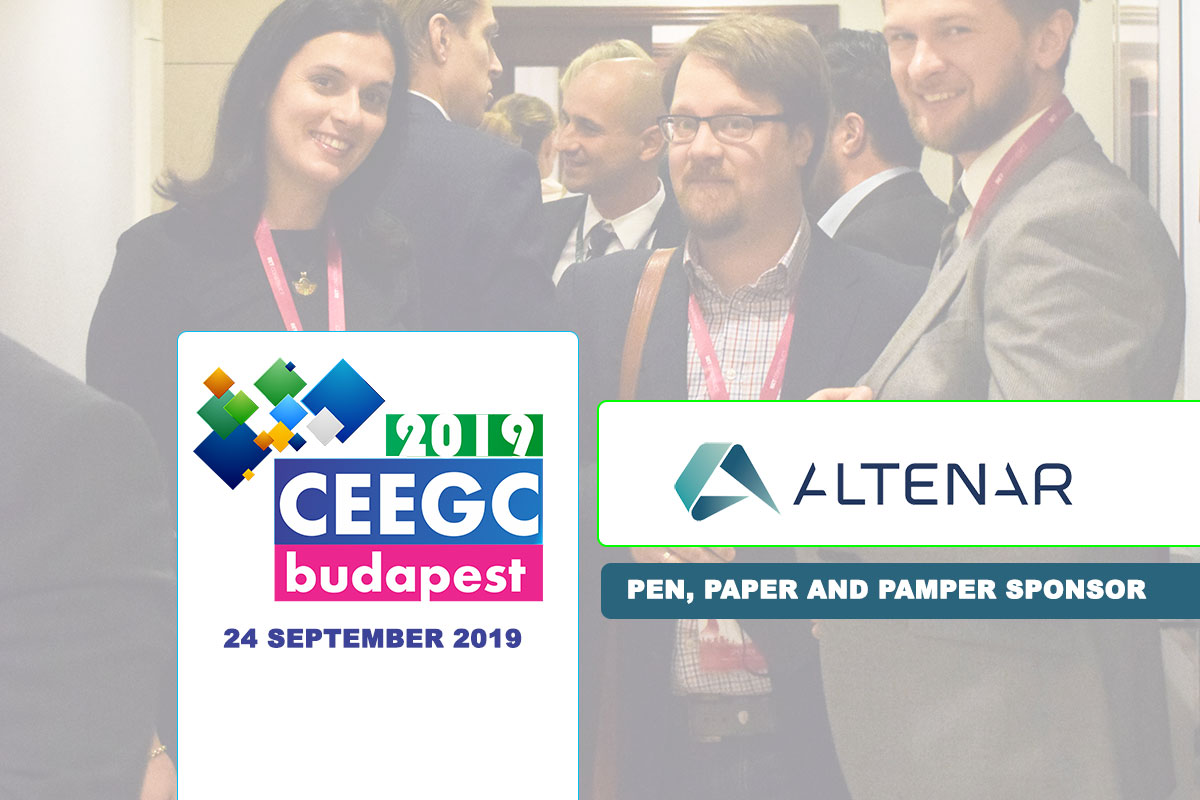 Reading Time:
2
minutes
Award-winning provider of sportsbook services will join the sponsors' list once again at CEEGC Budapest.
The 4th edition of the yearly Central and Eastern European Gaming Conference will take place on the 24th of September at the Ritz-Carlton Budapest and will focus on bringing together key industry leaders and showcase new business intelligence and provide a different angle of view on the already established and emerging market.
Register here or View the Agenda!
Browse the official event website here: www.ceegc.eu
Ever since the CEEGC platform has been launched it has been supported by many gaming industry leaders and there is no doubt that the team at Altenar finds it as a must-attend conference, they are once again part of the sponsors' list.
As in 2018, Altenar are the "PEN, PAPER AND PAMPER SPONSOR" at the conference and are ready to start doing business with you!
You can view the Altenar Corporate Introductory Video here:
About Altenar
Altenar is a provider of sportsbook services to licensed gaming operators. Ranging from "software-only"​ product offers to the provision of a fully managed sports betting platform stack, Altenar offers proven stability coupled with flexible and personalized service. Our software is developed and operated in-house, whilst being powered by premium quality data feeds.
About the Central and Eastern European Gaming Conference
The Central and Eastern European Gaming Conference and Awards (CEEGC & CEEG Awards) has been launched in 2016 with the aim of bringing together gambling industry professionals, executives, and government representatives.
Every year, +125 like-minded delegates have the opportunity to discuss collaboration opportunities, learn about compliance updates and harvest the tech & marketing related information which is presented by industry leaders from the ever-evolving international gambling industry community.
Make sure you take advantage of this unique opportunity of learning and networking with the gambling industry in the CEE and Balkans region via the CEEGC platform which is committed to bringing together industry shareholders and government officials from the region on a yearly base.
Browse the official event website here:  www.ceegc.eu