Lottoland granted full insurance licence
Reading Time:
2
minutes
Online lotto betting operator Lottoland have yesterday announced that they have been granted an insurance licence by the Financial Services Commission ("FSC") in Gibraltar in accordance with EU insurance legislation. This newly established insurance company Fortuna Insurance PCC Limited ("Fortuna Insurance"), is a subsidiary of Lottoland Holdings Limited.
Lottoland is the first and only company in the gaming sector to have established its own insurance company – holding itself up to the highest standard with regards to industry best practice and transparency.
Fortuna Insurance will underwrite all the bookmaking risks of Lottoland and will be regulated by the FSC in Gibraltar and the European Insurance and Occupational Pension Authority ("EIOPA"), which will both ensure that Fortuna Insurance will be compliant with the European Solvency II regime. The newly established insurance company will have a board and management team consisting of five experts, who will provide in depth insurance and reinsurance, financial markets, regulatory as well as gaming know-how to the company.
This is a historic milestone for Lottoland – transforming it's industry leading risk management into its own fully authorised and licensed insurance company. Lottoland's (re)insurance structure, which combines both risk carrying markets (i) insurance linked securities ("ILS") and (ii) traditional (re)insurance), consists of the highest coverage in the market for the underlying gaming business (namely, lotto betting). The underlying gaming risk is highly modelled giving an extremely detailed degree of predictability and security to risk carriers as well as Lottoland and its customers. Fortuna Insurance has top ILS investors and rated reinsurers as its counterparts further adding to the robustness of its insurance. It is this structure that gives Lottoland flexibility to innovate driving higher value and jackpots for its customers and investors while always ensuring they can pay-out on all prizes in a timely manner.
Last month, Lottoland announced a second two year ILS transaction, which will now be transferred to sit under Fortuna Insurance. This transaction is fully collateralized through cash trust accounts and letters of credit, and is the largest ever reinsurance deal in the Gambling sector. All previous investors have shown their confidence in Lottoland by participating in the new transaction, and a handful of new investors also come on-board.
Lottoland's risk management structure has already proven its reliability, covering several major wins. The largest win paid out by Lottoland so far was €22 million and was won by a player from Berlin in 2016. So far, Lottoland players have won over €900 million across its business portfolio. Fortuna Insurance, provides Lottoland with even more flexibility to innovate and offer new games to players.
Other operators can also benefit from Lottoland's proven lottery insurance solution thanks to Lottoland's B2B arm Lottoland Solutions. Lottoland Solutions guarantees pay outs on all winnings now through Fortuna Insurance and offers a lottery betting interface that is easy to integrate into existing websites. Customers of William Hill Australia, Kindred Group plc and Gaming Innovation Group plc, are already benefitting from a partnership with Lottoland Solutions.
Lottoland CEO, Nigel Birrell, said, "The fact that Lottoland is the first and only company in the gaming sector to have done this, highlights our commitment to industry best practice and transparency. This is huge step forward not just for Lottoland but also for the gaming industry."

Anda Seat Launches the New Phantom 3 Six Invitational 2022 Edition Gaming Chair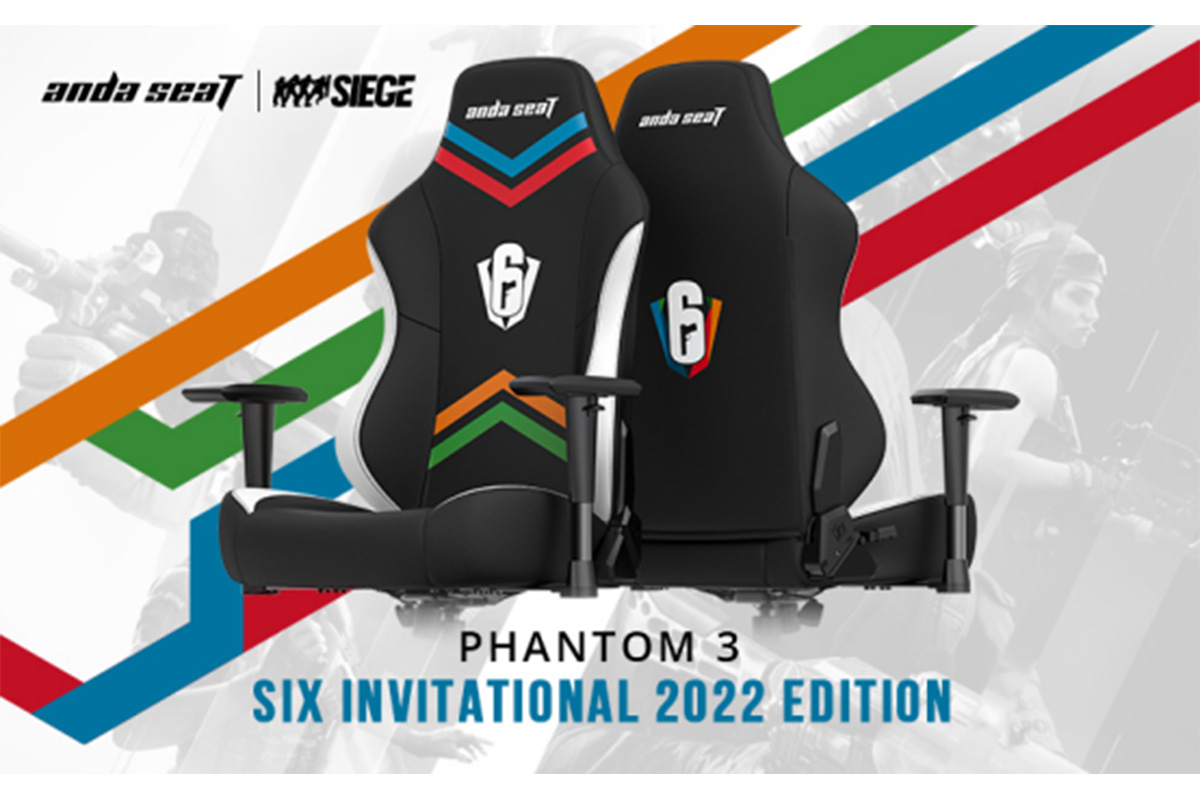 Reading Time:
2
minutes
World leading gaming chair brand, Anda Seat, who previously manufactured race car seats and partnered with prestigious brands in the sports and e-sports field, today, presents its Phantom 3 Six Invitational 2022 Edition gaming chair. In association with Ubisoft, Anda Seat Rainbow Six Invitation 2022 Edition gaming chair is designed to provide ultimate support and comfort to enhance the gaming or working experience. This Anda Seat 2022 revolutionary Phantom 3 Six Invitational 2022 Edtion will first debut in the US and the MSRP is $329.99 on the Anda Seat official website with the early bird discounts!
The 2022 Six Invitational, the world championship tournament for Tom Clancy's Rainbow Six Siege, will be taking place from February 8th to 20th this year. To celebrate the tournament, the new branded chairs from Anda Seat bring design, comfort, functionality and quality to e-sport fans. The Six Invitational 2022 edition includes the Rainbow 6 Siege icons and features orange, green, red and blue arrows in a stylish design, sure to appeal to fans of the game.
What is Rainbow Six?
Rainbow Six, developed by Ubisoft, is a game where multiplayers are at the forefront the experience, focusing on gameplay that is just the right mix of tactics, destruction and unique heroes. Tom Clancy's Rainbow Six Siege by Ubisoft is more than a game, it's a thriving community with 25 million players now and counting. Likewise, the Anda Seat Six Invitational 2022 Edition gaming chair is more than a gaming chair, it's a healthy and productive way for gaming or working.
What are the benefits of the Anda Seat Six Invitational 2022 Edition gaming chair?
The Rainbow Six Invitational 2022 Edition are based on the Anda Seat latest sumptuous series gaming chair- the Phantom 3 which is part of the revolutionary Anda Seat 2022 range. This series is made from updated leatherette where the top grade PVC leather is the best from the company yet with a soft and smooth touch that rivals the texture of genuine leather. The reshaped flatter seat wings ensure a spacious and cozy seat base whilst the ergonomic backrest nestles into the natural curvature of the back. This coupled with premium velvet covered XL size lumbar pillow and head pillow keep users at peak performance.
Unlike other gaming chairs, the Phantom 3 has a special modular MagClap design that can be assembled by one person with ease. Just slide the backrest into the seat base, then clamp magnetic side covers on both sides. The Anda Seat Phantom 3 series gaming chair provides next-level sitting experience with ultimate all-day-comforts.
The Phantom 3 Six Invitational 2022 edtion gaming chair will first debut in the US and the MSRP is $329.99 on the Anda Seat official website with the early bird discounts. Buy earlier, save more.
| | | | |
| --- | --- | --- | --- |
| Discount | 15% OFF | 10% OFF | No Discount |
| Price | $280.49 | $296.99 | $329.99 |
| Time Frame | Buy Now | Buy in February | Buy in March |
Gismart releases BillionPeeps NFTs with an intention to expand into blockchain games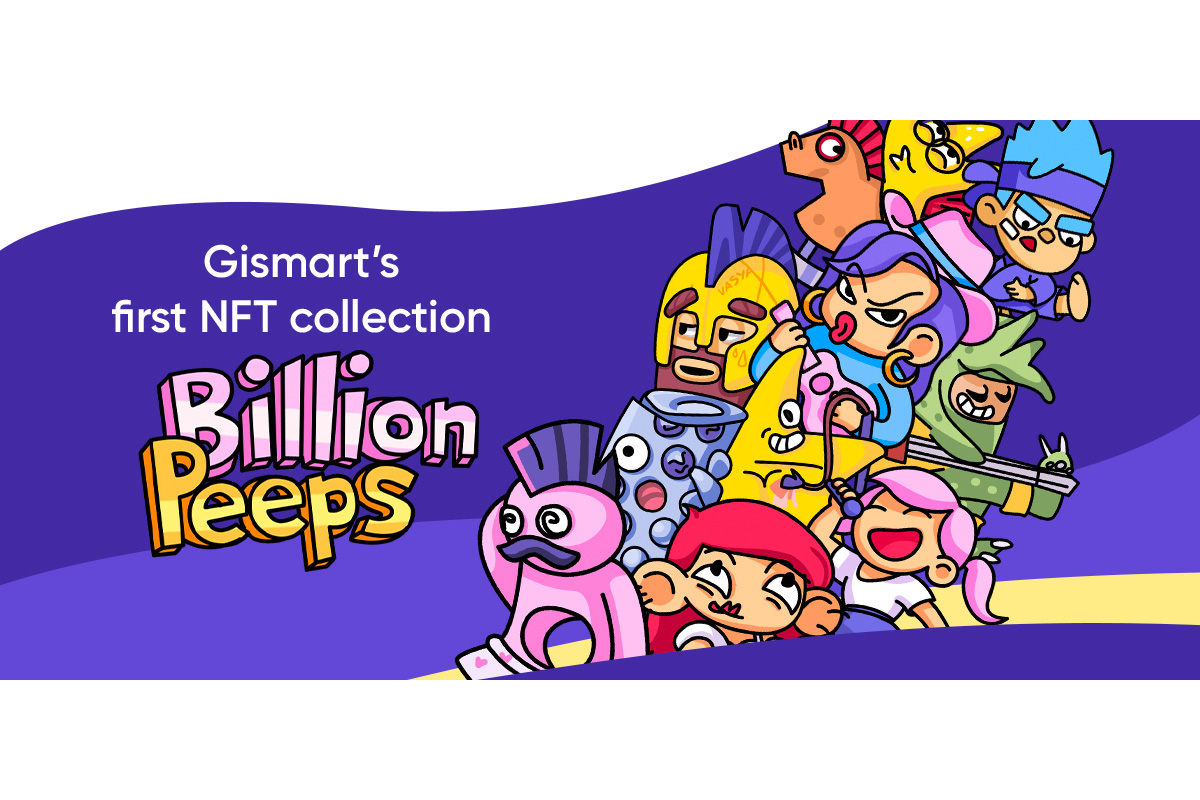 Reading Time:
< 1
minute
Gismart, the developer of mobile games and entertainment apps, has released BillionPeeps: an NFT collection dedicated to its recent milestone of one billion downloads. The company has been researching the blockchain gaming market for some time, making a decision to open a new internal division dedicated to blockchain games. The blockchain games unit is currently under formation with talent partially moved from the existing casual games team as well as new hires.
Gismart's employees became the first owners of the BillionPeeps collection. 360 current employees of Gismart and Flime by Gismart (a casual games studio owned by Gismart) received one NFT each; distributed at random. All new employees will also receive one NFT from the collection on joining the company as a part of the company's benefit package. The collection is limited to 10,000 NFTs. BillionPeeps is already available on leading NFT marketplace OpenSea, meaning gaming and NFT enthusiasts can get involved too.
The BillionPeeps collection will be featured in the company's new project, which is  planned to be released next year. NFT owners will be among the first to participate in the in-game events and will have early-bird access to valuable in-game items. In addition, all holders of NFTs from the BillionPeeps collection will be able to participate in an annual lottery and other exclusive events.
Love at First Sight: Kwalee Acquires Narrative Specialists Tictales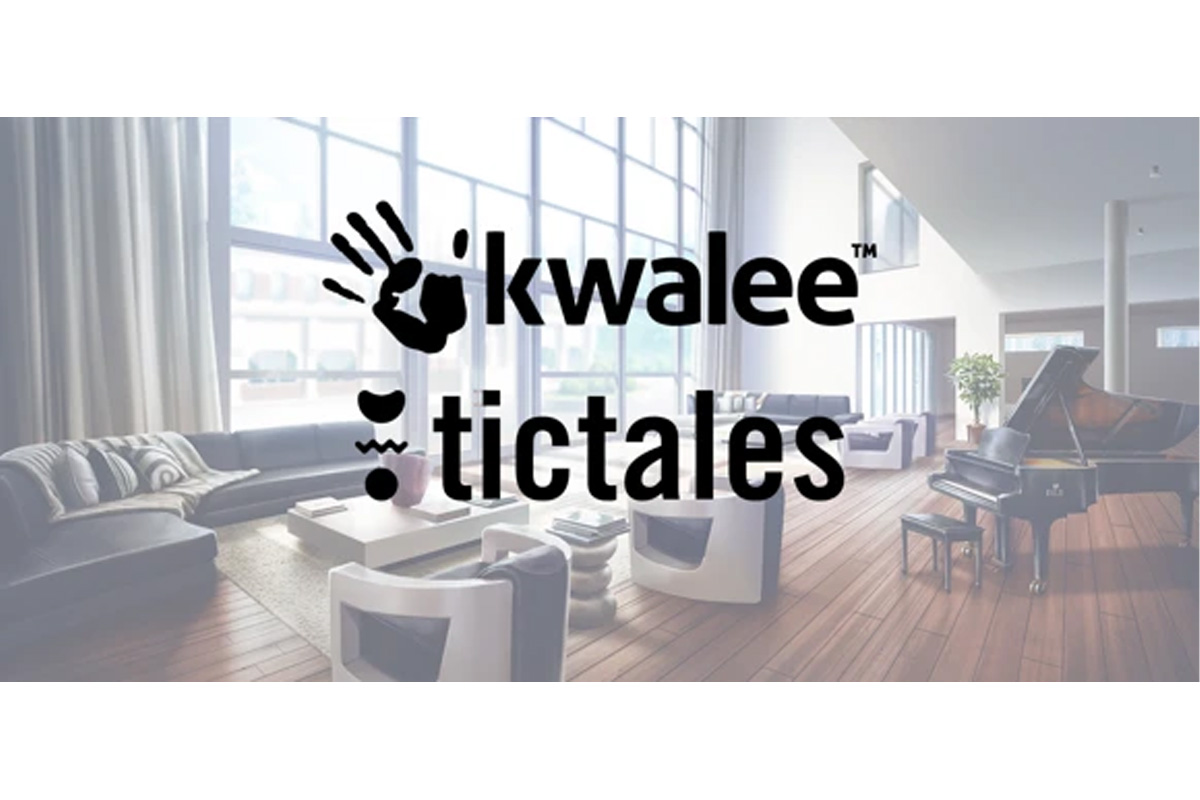 Reading Time:
3
minutes
Kwalee, a world-leading game developer and multiplatform publisher, has made its first ever studio acquisition with a deal that brings French developer Tictales into its increasingly-global family.
Established as one of the world's foremost mobile game developers and publishers, Kwalee has achieved more than 750 million downloads across its hypercasual games portfolio.
The deal to buy Tictales is the first acquisition by Kwalee in its 10-year history, signalling its serious intent to build upon global hypercasual success with both casual and hybrid-casual titles.
Tictales, whose narrative-based mobile games have been downloaded more than 6 million times and played for more than 350 million hours, will continue to operate with creative independence while benefiting from Kwalee's marketing expertise.
14 games have been developed and published by Tictales since the studio's founding in 2015, including Perfume of Love, Fictions and Swiit Crush – Interactive Stories. The company specialises in free-to-play romance narrative games, and its titles are acclaimed by fans globally.
Headquartered in Leamington Spa, UK, Kwalee has doubled in size over the past year thanks to rapid global expansion. The developer and publisher also has offices in Bangalore, India and Beijing, China along with remote team members all around the world. With the acquisition of Tictales, the company now has team members spread across 18 countries.
Kwalee boasts the world's most prolific hypercasual games development studio, having published more than 40 number one mobile games – most of which were developed by a dedicated internal team. Internal development is complemented by a dedicated mobile game publishing team working with talented developers all over the world, led by SEGA and Ubisoft veteran Will Cox.
"We have been committed since day one to creating amazing mobile fiction for our audience and I'm very proud of all the team members of Tictales for this milestone," said Christophe Chocho, Sales Manager and Co-Founder of Tictales.
"The long-term vision of Tictales is to bring bigger franchises to the world, with our production capacity increasing and new talents joining our team. We and Kwalee share the same philosophy about high-quality games and we cannot wait to show our exciting new projects to the world."
"Our talented team crafts the best narrative experiences for fans to enjoy for many years," added Harouna Camara, Creative Director and Co-Founder of Tictales.
"Joining Kwalee allows us to concentrate on these passions and specialisms while benefiting from their expertise, particularly in marketing and publishing."
"It's a proud moment for us to make Kwalee's first acquisition, and Tictales is the perfect partner," said Kwalee CEO David Darling.
"With their successful track record of casual mobile games and ability to tell a compelling story through their games, their ambitions match our own and we're looking forward to building collective success."
A legend of the UK games industry who co-founded Codemasters and led the company for 20+ years before establishing Kwalee, Darling is writing yet another chapter in his decades-long gaming career with this acquisition – and he's not ruling out more deals for companies with complementary skill-sets.
Developers with hypercasual, hybrid-casual or casual mobile games can submit, market-test and get their games published using the Kwalee Publishing Portal. In a process that takes only minutes, all that's needed are a few 15-second gameplay videos, or a simple prototype: https://www.kwalee.com/publish-with-us/.