Sports Gambling Booms in Africa
Reading Time:
3
minutes
The popularity of gambling in Africa has risen over the past few years with the advent of mobile applications to make betting easier and a proliferation of betting joints.
Ghanaian Efutu Member of Parliament Afenyo Markin is a vehement opponent of gambling centers in Ghana. Earlier this year, he spoke to DW, accusing the Chinese who mainly own and run most of the gambling centers, of taking advantage of young people. He said, "Those Chinese who have come with their raffle joints, I want to tell them we will encourage the police to close these joints down," before adding, "There are lot of raffle joints in Winneba. Properties are getting stolen because somebody wants money to go raffle."
The popularity of gambling in Africa has risen over the past few years with the advent of mobile applications to make betting easier and a proliferation of betting joints. In Kenya, SportPesa which was launched in 2013, now has over one million registered.
While it sounds like a "man problem," reports from South Africa prove women have also been ensnared by the allure of quick money. Heidi Sinclair, treatment and counselling manager at the South African Responsible Gambling Foundation says, "…the reality is that as many as 51 percent of all South African women gamble; what's more, female problem gamblers are likely to be more severely affected by the condition." While the practice has its advantages like boosting State revenue, the cost is sometimes too great to ignore.
Mobile Phones – the African Las Vegas
The 2014-2018 Gambling Outlook by PriceWaterhouseCoopers examined the extent of the gambling industry in South Africa, Nigeria and Kenya. Gambling in these three countries will be an industry worth $37 billion. Geopoll says, "Most youth (54%) in SSA (Sub Saharan Africa) have tried their hand at gambling. Kenya has the highest number of youth who have participated in gambling or betting in the past at 76% followed by Uganda at 57%. Ghana has the least number at 42%."
It also says most young people are using mobile phones to gamble with 75% of those who bet using their phones. Kenya has the highest usage of mobile phones for gambling at 96% while South Africa has the lowest at 48%. In effect, as Geopoll rightly states, mobile phones have become Africa's Las Vegas.
Fictitious gains, Real losses
The Digital Skills Observatory report says, gambling provides participants with a false and risky sense of "better days". The contention was that people know it is risky but have an impression of winning which is often untrue. A participant in the research, Mark, said he furnished his house through winnings from gambling. However, according to DSO data, "55% of participants believe they win most of the time, but our data shows that more than 50% have spent more on gambling than they have gained." While gambling has created employment, and taken youths off the streets in some cases, it has also trapped a lot of participants in compulsive "problem gambling".
A good number of gamblers want to stop but they simply cannot. Families are being affected. Mental health is at risk. The desire to make more has become an adversary. Quartz reports that, "Kampala schools have reported an increase in dropouts with gambling students unable to pay fees, while several communities, including Uganda's second largest city Gulu in November, have sought to ban betting amid claims of mounting crime and underage involvement."
Many countries are struggling with regulating gambling in their countries and appealing to the humanity of business people making profits from gambling is foolhardy. They make gains from the losses of the people and they cannot be expected to cut down their source of revenue. They cash in on the chaotic realities of the largely unemployed young people.
It is sad that it has come to this: Youths who should be in full-time jobs and school are now resorting to chance to make a living. Leaders should feel challenged by the festering rot in our midst. Gambling can be tolerated when it is recreational but when whole populations pin their livelihoods on it, there is a fundamental error in the system.

TVBET goes live in Africa at eBet through Bitville Gaming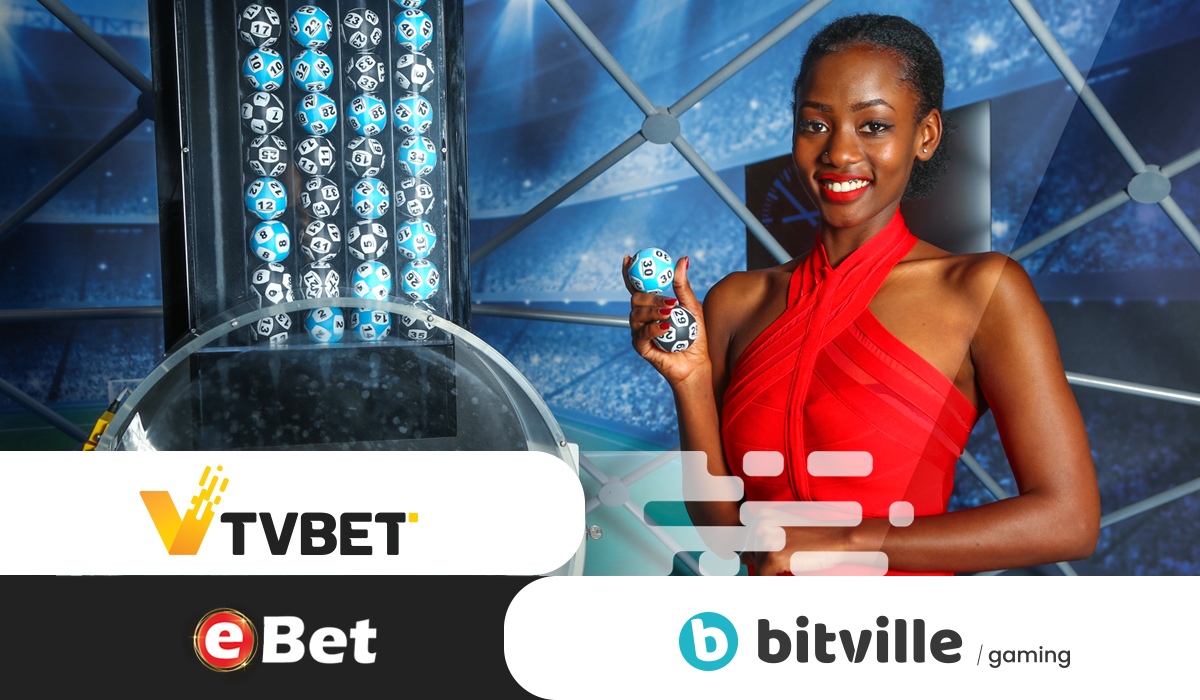 Reading Time:
2
minutes
TVBET and Bitville Gaming are now working together, thanks to a recently signed partnership. This new collaboration is a significant step towards the provider's aim to gain a strong footprint within Africa. B2B provider of live games, and B2B development company Bitville Gaming have united under one goal — to provide the gaming market with the best products and services.
The provider of B2B online streaming games, TVBET, stays strong in pursuing its goals and continues to conclude win-to-win partnerships. This time, the new deal is a collaboration with the B2B development company Bitville Gaming. As part of the deal, a range of TVBET live games is already available at Bitville Gaming's partner — eBet Swaziland.
eBet Swaziland is an operator offering a wide range of gaming activities. The portfolio of eBet includes betting on sports, like soccer, basketball, boxing, rugby, tennis, etc., virtual sports, a wide range of slots, lotteries, and so on. From now on, eBet players may enjoy TVBET's chosen live games. The products available at eBet include some of the most popular B2B provider's games, namely Fruitrace, 1Bet, Lucky6, WheelBet, 5Bet, 7Bet, Keno.
Bitville Gaming is a well-established development company with a highly qualified team of experts. It specializes in creating fixed-odds B2B products for the betting, gaming, and gambling industries. The company's services also include B2B iframe betting solutions, portal, and free-standing pos wagering solutions, online and SMS wagering solutions, mobile-money wagering solutions, bespoke platform and product development, B2C product development. Originating from South Africa, the company has established itself very well worldwide.
"We believe that the addition of TVBET to our suite of products displays our ongoing commitment to bringing up-to-date, contemporary, and innovative solutions to the African i-Gaming landscape. This is just the beginning of many exciting solutions and products to come!" — says Andrew von Hoesslin, Managing Director of Bitville Gaming.
The partnership promises to be mutually beneficial for all parties. Cooperation between companies will help them strengthen their positions in the betting market and offer their partners new solutions.
Hollywoodbets Expands Relationship with Chalkline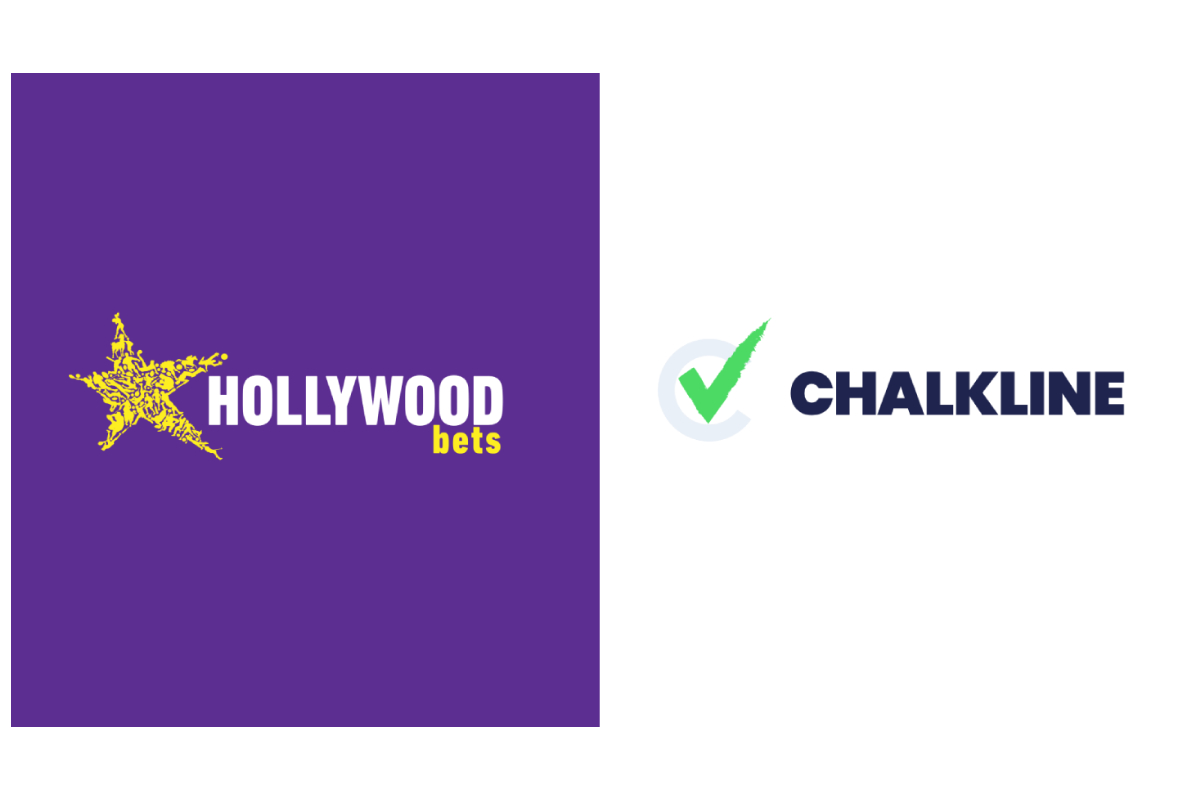 Reading Time:
< 1
minute
Leading gaming operator adds territories for freeplay and real money sports betting games to drive growth in new markets across Europe and Africa
Hollywoodbets, the leading retail and online sports betting operator in South Africa, has strengthened its long-standing partnership with Chalkline.
The company plans to continue expanding across UK, Ireland and African markets and as part of its growth, Hollywoodbets announced a partnership with Premier League side Brentford Football Club prior to the 2021-22 season.
Chalkline has been successfully powering Hollywoodbets' award-winning freeplay content for three years. Under the new agreement, the operator will license the provider's BettorGames platform to launch additional freeplay and real money gaming products, serving Hollywoodbets' audience in new and existing markets.
Chalkline's BettorGames platform includes a range of games, including personalized pre-match predictors, live in-play contests, head-to-head challenges, as well as real money sports jackpot games.
Hollywoodbets will also integrate with Chalkline's BettorBI analytics to enable deeper personalisation and automation for continuous improvement of key acquisition and retention metrics.
Dermot O'Connell, Betting Operations Manager at Hollywoodbets, said: "Chalkline's freeplay games have a proven track record across our customer acquisition and retention marketing programs. We are delighted to have expanded our partnership with Chalkline to support our ambitious global growth plans."
Daniel Kustelski, Co-founder and CEO of Chalkline, said: "Hollywoodbets is an iconic gaming brand. We are excited to have taken our partnership to the next level, with new  territories and the addition of real money games on top of our freeplay content. Plus, their team is just fun to work with."
Premier Bet becomes AS Monaco's official betting partner in Africa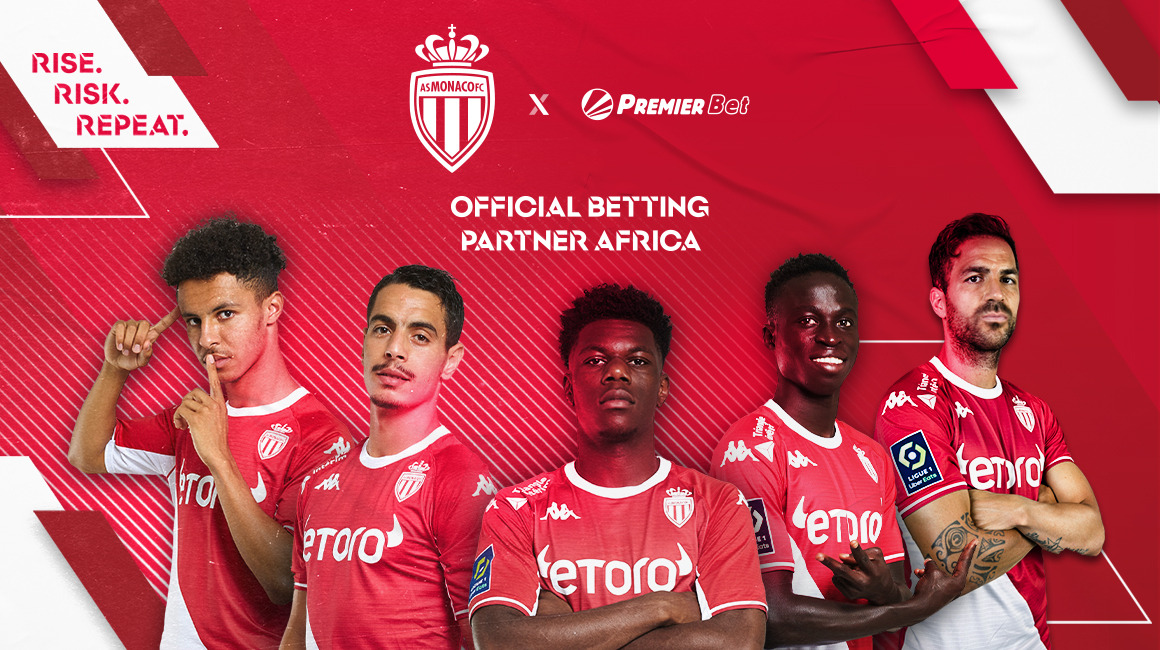 Reading Time:
2
minutes
AS Monaco is pleased to announce a partnership with Premier Bet, a leading iGaming brand, which becomes the Club's official betting partner in Africa for two seasons.
Premier Bet has become AS Monaco's first official regional partner in Africa, enabling the Monegasque club, which also has regional partners in Russia and Asia, to strengthen its international presence. Through this collaboration, Premier Bet, which will benefit from visibility in Africa via the virtual LED technology of the Stade Louis-II during AS Monaco's Ligue 1 matches Uber Eats, is strengthening its ambition to become the first operator in the iGaming sector in Africa within the next five years.
A common history between AS Monaco and Africa
Today, Premier Bet trades in eighteen markets, has millions of customers across its online platforms and strong plans for extending its presence into other African markets. It's leading payment technology infrastructure ensures 120+ payment integration points whilst the support of a 2,500+ strong retail footprint and 90,000 kiosks gives it incomparable presence and credibility.
AS Monaco has long been a champion of giving young African footballers the dream of playing in one of Europe's elite leagues and developing them into future stars of the game. From the early days of giving Ballon d'or winner George Weah his break in Europe to their current star, Krépin Diatta, Monaco, like Premier Bet, are firmly invested in Africa. This partnership will bring the fans closer to AS Monaco with the opportunity to win exciting prizes, access to unique content and money can't buy experiences and great products and services, only available at Premier Bet.
This new and exciting partnership kicks off with a new multi-media, multi-market advertising campaign throughout the 2021/22 season and beyond in the countries where Premier Bet is operated.
CEO of Premier Bet, Martin Nieri
"AS Monaco are synonymous with innovation and developing footballing talent, particularly in French speaking countries across Africa. Their success on the pitch is matched by their innovation off it, as they set themselves up to become a digital pioneer in the same way we are doing at Premierbet.com. As Premier Bet looks to strengthen its position in key markets such as Senegal and Cameroon, we intend for this unique partnership to help create brand fame and cut-through, as well as providing their millions of African-based fans with new and exciting ways to experience Premier Bet."
Oleg Petrov, Vice-president and CEO of AS Monaco
"AS Monaco is proud to continue its development on a global scale. This new international partnership shows that the Club is attractive beyond its borders. Collaborating with Premier Bet is proof that we want to reach new territories. Africa is a real footballing land and we look forward to developing the Club's presence there through this partnership. Premier Bet's ambition to be a major player in the iGaming is in line with our desire to be at the forefront of the game."