Exclusive Interview with Iryna Sergienko, CEO of the Ukrainian Gaming Industry Association
Reading Time:
3
minutes
Iryna is the CEO of the Ukrainian Gaming Industry Association since August 2016 and also a Board Member of the All-Ukrainian Union for bookmaking development from 2014
As an Attorney at Law, her specialization includes gambling, IT – business and sports law. A member of the Interagency Working Group for consideration and resolution of problematic issues in the field of gambling and lotteries (2015).
Consultant of Committee of the Verkhovna Rada of Ukraine on Family, Youth and Sports issues. Member of the Committee on Ethics and Fair Play of the Foot-ball Federation of Ukraine. Author (co-author, editor) publication "Legal regulation of gambling business. European experience. Practices in post-soviet countries. Perspectives for Ukraine" (Eng, Ukr. 2015)
Participant (speaker) of numerous specialized international conferences on issues of legal regulation of gambling., partici-pated in the draftng of Tax Code of Ukraine in the version 2014 in part of tax issues for the gambling industry.
What is the key mission of the event, since there are many rumors that the market will be opened for licensing in 2018?
Iryna: Ukraine today has come to the crucial point in legalization of the gambling industry. There is more and more understanding that this business should be transparent and profitable for the investors, the State and society.
The Summit is designed as a platform where the experts, officials and businessmen from across the world can share their ideas and experience on how the gaming industry become legal, safe and properly regulated, so it can attract investors, generate revenues for the State budget and be consumer friendly and responsible.
Therefore, we organize this event in order to convert the public discussion into particular legislation framework.
Can you share with us the reason why delegates should attend the inaugural edition of the Ukrainian Gaming Summit?
Iryna: The situation in Ukraine is very dynamic, and each month the Parliament launches large-scale reforms. We can see a political commitment to reforms agenda and the Parliament's capability to adopt necessary laws. It may occur, gaming industry will become legalized in the very nearest future and this event will directly influence market access conditions. The Cabinet of Ministers registered its draft gambling law #4663. Along with other drafts, they all are at the current legislative agenda of the Parliament.
Therefore, participants of the Summit will be discussing all possible ways of legislating the gaming industry properly. Every visitor has a chance to share his views and ideas. Comments foreign participants will be mostly valued – world markets have more experience and practices in implementing different types of legislation with good or bad consequences.
The event is also a good opportunity for investors looking for new markets or finding new partners in the developing markets.
As far as we know, there will be plenty of keynote speakers from the local government. What is the opinion of the regulators and legislators about the online and land-based industry in Ukraine?
Iryna: Most officials and lawmakers view the gaming industry (both online and offline) as an additional source of budget revenues, and that is legitimate part of their job. Ukrainian government needs more money for building new infrastructure, keeping the army and funding social programs. Financial aid from the IMF, the key international donor, was also made dependent upon legalization of the gaming industry (implementation of gaming laws is written in the IMF memorandum agreed with Ukraine).
The only thing that has to be taken into consideration – how to build the legislation in a proper way by taking into account the interests of all stakeholders: business, the State and society. The taxation should not distract business, the investor's rights should be protected, the society should be protected from fraud and abuses.
The Summit will discuss all these topics.
Given the fact the 2017 has been a year where some EU countries have made important steps towards opening up their markets for remote operators to apply for local licenses, do you think that this will be the case in Ukraine?
Iryna: It is simply inevitable. Ukraine has quite developed IT infrastructure, in particular in payments sector, and plenty of human resources. Even now, when the Ukrainian industry functions in shadow, online gambling dominates and continues to develop.
As a closing question, we would like to ask about the main takeaways of the event. What will be the main takeaways of the event?
Iryna: The first and important outcome of this event should be a creation of the legislation with adequate and sound market access. In addition, we expect the Summit to become a place for businesses, both Ukrainian and foreign, to meet each other and discuss investment projects in Ukraine.
You can register for the Ukrainian Gaming Summit (UGS 2017) by clicking on the banner below:
Bulbet announces MIRACL Trust as chosen authentication solution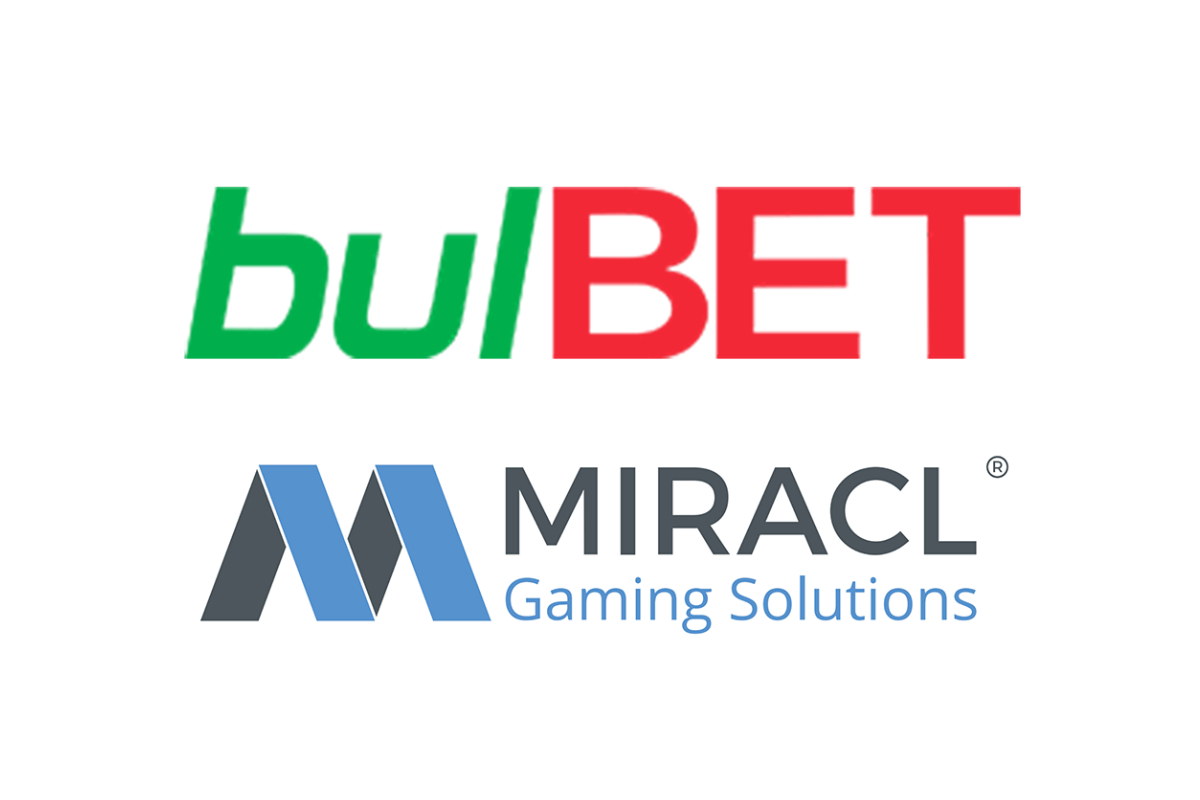 Reading Time:
2
minutes
Bulbet, the Bulgarian gaming site, has announced MIRACL Trust® as the player and transaction authentication solution for both their Social and Real-Money gaming products. MIRACL Gaming Solutions can uniquely offer the security, scalability and zero-friction user-flow critical for gaming businesses. Not only will MIRACL provide market leading security against both internal and external threats, it will ensure that Bulbet will meet and exceed current European standard PSD2 for transaction authentication.
As a 100% software solution, MIRACL Trust® ID provides true two-factor authentication using the latest Zero Knowledge Proof (ZKP) technology – no personal data is stored or transmitted. This eliminates the need for outdated security practices such as passwords, SMS Texts, push notifications and key-cards.
Usability is paramount, no additional user enrolment steps are required and users authenticate and sign in using a simple PIN. Without the requirement for hardware, mobiles or fiddly second steps, users love the simplicity whilst organisations appreciate the reduction in support and maintenance. Unlike passwords, the PIN authentication immediately eliminates any risk of credential stuffing; good news for users as well as operators like Bulbet – who can face severe fines under GDPR if data is hacked.
Graham Martin, Chairman of Bulbet comments, "Dealing with thousands of transactions on a daily basis – both Social and Real Money – it's essential that Bulbet is using the very best technology for authentication. MIRACL® delivers this with its' zero knowledge proof technology that is easy to implement and seamless to manage. In some ways the requirements for Social were even harder, no other solution out there could provide the security we need at a price point which made sense. "
Rob Griffin, CEO of MIRACL added, "Available for desktop browser and app, MIRACL Trust® authentication is ideal for all gaming sites. It's very simple to implement yet provides security for authentication like no other. With pressure building for safer gambling and highest levels of compliance – both for gaming licences and PSD2, MIRACL Trust® is the perfect solution. What's more, its PIN style activation completely eliminates over 90% of all attacks. We're thrilled to be working with Bulbet. They look set to be the most popular gaming site in Bulgaria and with the best content so we're honoured to be part of the launch."
1×2 Network Enters Romania With Superbet.ro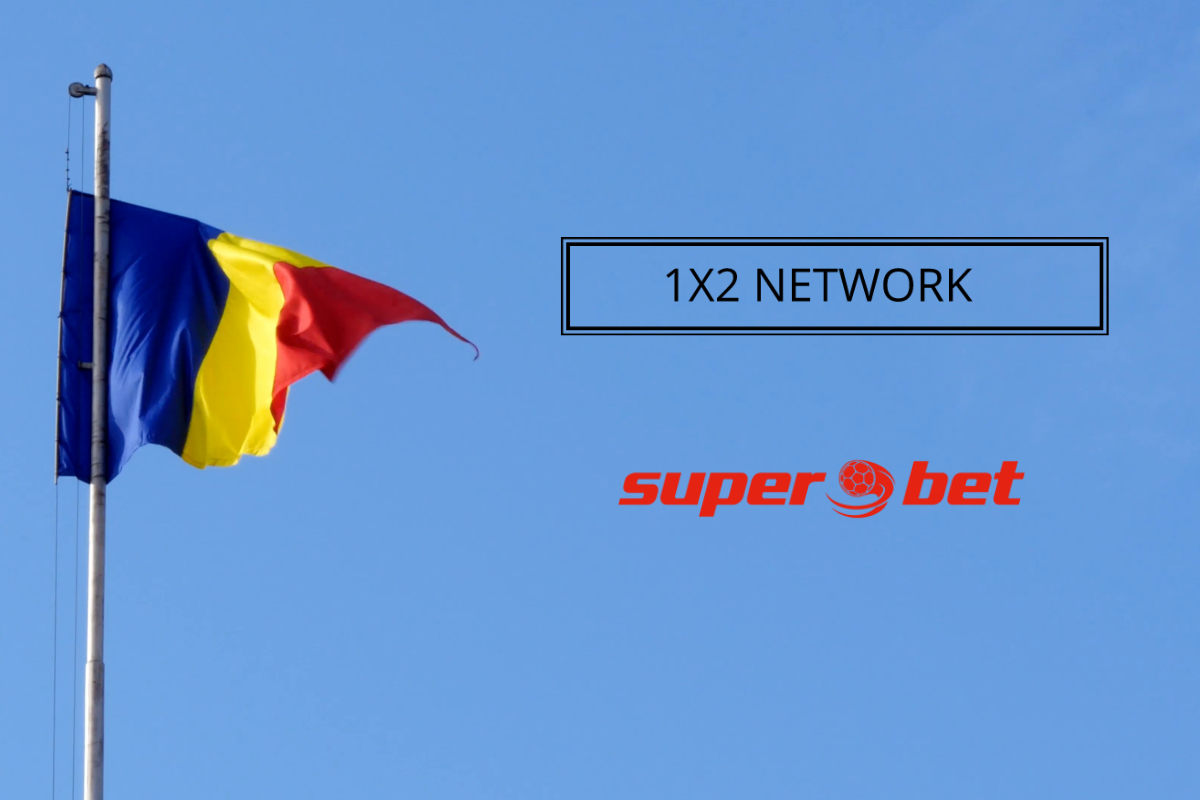 Reading Time:
2
minutes
1X2 Network has entered the Romanian market for the first time after striking a deal to provide Superbet.ro with a selection of its games.
Superbet.ro is the largest sportsbook operator in Romania and will offer content from 1X2 Network's 1X2gaming and Iron Dog Studio subsidiaries to its players.
1X2 Network has built a formidable reputation for delivering quality content that engages and entertains players in equal measure.
The developer focuses on regulated markets and currently distributes to jurisdictions such as the UK, Spain, Italy, Colombia, Malta, Gibraltar, the Isle of Man, Sweden and now Romania.
Kevin Reid, Chief Commercial Officer at 1X2 Network, said: "We are thrilled to have entered the Romanian market for the first time with Superbet.ro. This deal further signifies our constant development in regulated markets around the world, and the diverse portfolio that we have to offer showing we can enter many markets."
Samuel Lewis, Business Development Manager at 1X2 Network, added: "We are particularly pleased that Superbet.ro will be offering our content to its players. They are the biggest sportsbook brand in the country and have a large, loyal player base that can now access our games. We believe it testament to the quality of our titles and their popularity with players that such an industry giant in the region was so eager to work with us."
Heather Faulkner, Head of Online Gaming at Superbet said: "We've been looking to expand our sportsbook offering into casino during this year, when we started cooperation with major international providers. In this sense and following our product development strategy, our casino product is now getting larger by adding 1×2 Network's portfolio. We believe their titles will be a big hit with our players and look forward to a long and successful partnership as we grow our online casino offering."
NetBet Romania takes on ORYX Gaming portfolio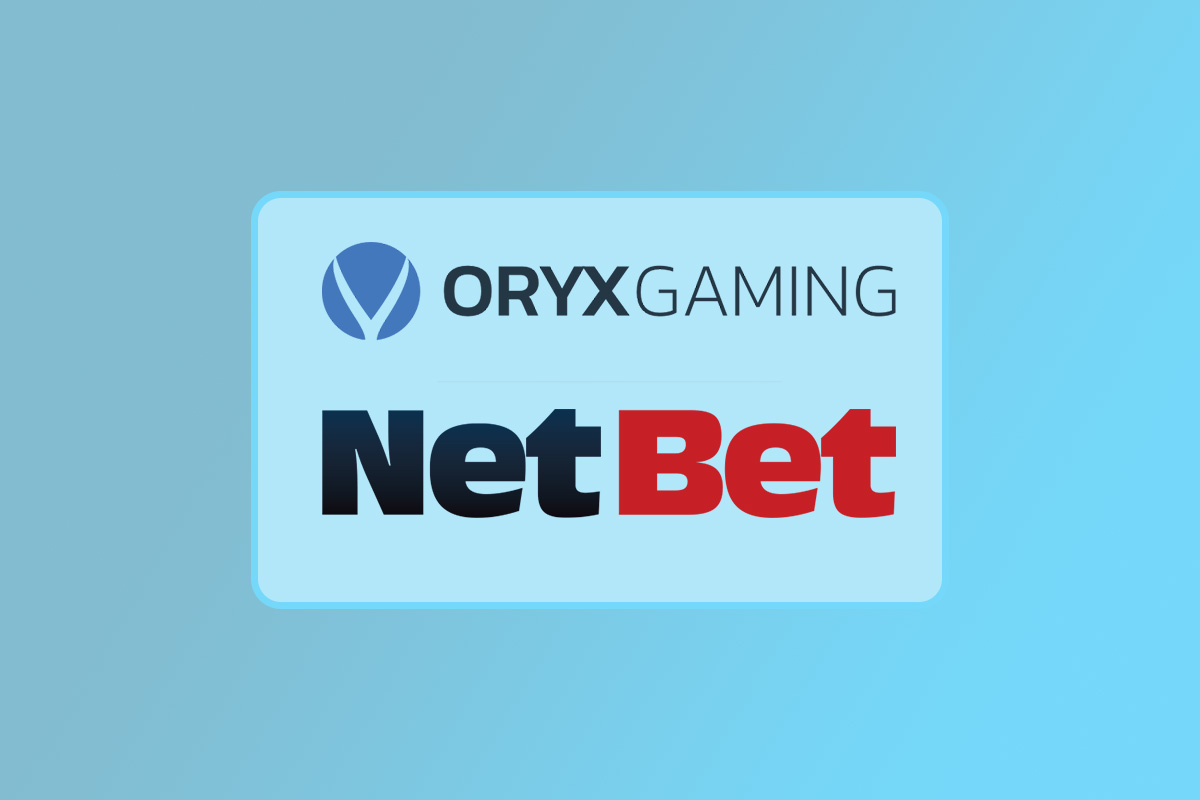 Reading Time:
1
minute
ORYX Gaming, a Bragg Gaming Group company, has strengthened its Romanian presence by launching a premium selection of slot and casino games with NetBet.ro, a leading operator in the country.
NetBet can now access a broad range of titles from the supplier's in-house catalogue through ORYX Hub, as well as quality content from world-renowned studio Gamomat.
The integration marks ORYX Gaming's second partnership in the territory, after receiving a licence from the Romanian National Gambling Office (ONJN) to enter the market last year.
The partnership with NetBet, which provides casino, sports games and sports betting entertainment, further establishes ORYX Gaming's Romanian and international appeal.
Matevz Mazij, ORYX Gaming CEO, said: "Romania's iGaming market is thriving and partnering with NetBet is the perfect way to continue our expansion in the region.
"Our titles are sure to resonate well with NetBet's customers and deliver even stronger results."
Horia Valuch, NetBet Romania COO, said: "With a wide variety of volatilities, immersive themes and engaging player experiences available, ORYX Gaming's portfolio will undoubtedly be a hit with our customers.
"Whether its casino, sports games or sports betting content, we are committed to offering our client base the best experiences available on the market and integrating with ORYX Gaming will continue to drive the quality and diversity of our online offering."
The recently enhanced ORYX Hub provides online casino operators with access to over 8,000 games from more than 80 leading providers, via a seamless, one-time integration process.
ORYX Hub is certified in core markets throughout Europe, and also offers advanced marketing tools such as promotions, leaderboards, tournaments and jackpots.