Exclusive Interview with Sue Schneider, global iGaming expert
Reading Time:
3
minutes
Another exclusive interview by Szaló Réka, with global iGaming expert Sue Schneider.
Sue Schneider is one of the world's leading experts on the internet gaming industry which she began monitoring in 1995. Starting as an owner of leading gaming consumer portal from '95-'99, she then launched River City Group, which produced the largest i-gaming events in the world as well as key industry trade publications, such as iGamingNews.com and the Internet Gambling Report.
She is a frequent speaker at international gaming conferences and has testified to both the US Senate, the US House of Representatives as well as the National Gambling Impact Study Commission in that country.
We are very grateful for your generosity to answer our questions. First I would like to ask you to shortly introduce yourself and tell us when and why you started working in this industry.
Schneider: My name is Sue Schneider. I started in the gaming industry in the early 90s assisting several gaming operators who were exploring developing facilities in Missouri. In '93, I began editing a print riverboat gambling publication for the St. Louis area. We brought that publication online in '95.
What are your roles in the gaming industry today?
Schneider: I serve as Editor-in-Chief of Gaming Law Review and assist several conferences with developing their i-gaming content.
You are the Former Editor of RGT-Online and before that you had also edited the print version of Rolling Good Times for two years. Why did you stop editing RGT-Online?
Schneider: I've always like the business side of publications over consumer publications which Rolling Good Times was.
Currently you are the CEO of the River City Group LLC. Will you please tell us more about this company?
Schneider: I sold River City Group to Clarion Gaming in 2006.
What is your opinion about the state of the gaming industry in general, and the online casino industry in the USA?
Schneider: It's been very slow going. I was pleased to see that we added another state (Pennsylvania) to the ranks of legalized states this year. On the other hand, I used to think that sportsbetting would never be legal in my lifetime but I'm much more optimistic about that now.
What are your future plans on professional level?
Schneider: I've hit semi-retirement at this point and enjoying it thoroughly.
Which were the most difficult periods in your career so far and what do you consider your greatest success?
Schneider: I think the most difficult period was after the UIGEA was passed in the US Congress in the fall of '06. It seriously impacted our lead event, GIGSE, which was in Montreal (but people didn't want to fly anywhere near the US at that point.)
My greatest success, in my mind, was organizing the nascent industry into the Interactive Gaming Council. I chaired it between '96-'04. It was often like herding cats but it truly did give the industry a single voice during that timeframe.
You are a frequent speaker at international gaming conferences. What is your experience and personal opinion about the present state of gaming industry in Europe and what do you think is the biggest challenge of this industry today?
Schneider: I think the biggest challenge in Europe is having to be licensed in every jurisdiction. The same is a major issue in the US. It drives up compliance costs with few systems that allow for a way to cut down on that bureaucracy. It's a very expensive gesture for operators and suppliers.
Who is your favorite actor or actress?
Schneider: Meryl Streep.
Where would you travel the most in Central Europe?
Schneider: It's hard to pick out one country. I love river cruises and a cruise up the Danube through several countries was one of my most pleasant trips there.
50 flavors of Endorphina at London event in 2019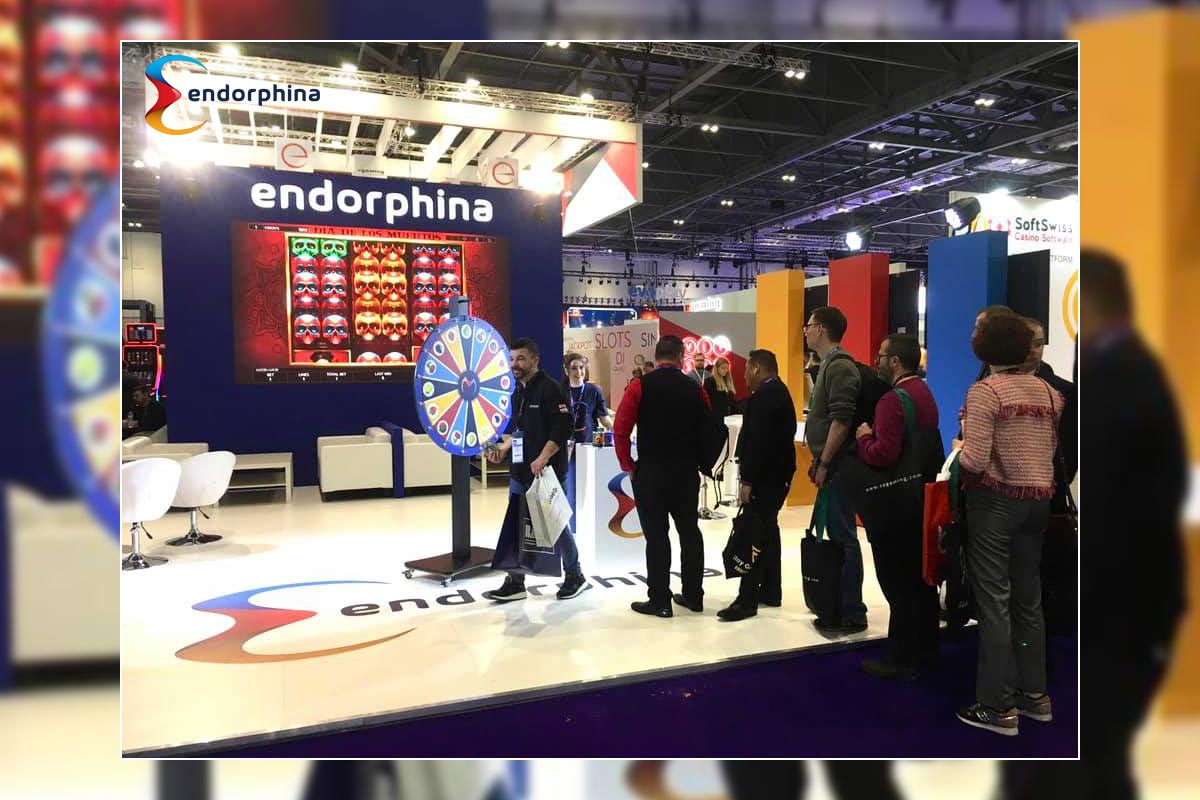 Reading Time:
2
minutes
When it comes to international exhibitions there are certain exhibiting companies that immediately catch attendee´s attention with their promo. As usually, Endorphina was one of these companies during the main igaming event of the year – ICE London.
What was Endorphina´s booth all about then?
This time, Endorphina wasn´t playing any games and brought in a guest star from the US – Erik Cavanaugh, who has already won the hearts of millions with his passion for dancing and challenging stereotypes of a dancer's body. Erik's been viewed over 90 million times worldwide and his fame is still rising. His videos and interviews were published by major publications like People Magazine, The Today Show, Good Morning America, Forbes, and more. During each performance there was a crowd watching Erik, cheering and admiring his graceful moves. Trust us, it was an impeccable performance!
We had a chance to ask Erik about his feelings regarding the event:
"I am so excited to be performing with Endorphina at ICE London and getting to show to the attendees that Dancers Come In All Sizes! This is my first time ever performing live in Europe and I couldn't be more excited!"
Endorphina´s stand was buzzing all the time. Many people came to try their luck in Wheel of Fortune to win a huge collection of prizes – from witty branded cans, a very own Endorphina cookbook or custom Endorphina slides and branded socks. Provider´s slides and socks with designs of successful game titles were the most popular prizes and made more than one attendee of the show come back to their stand for a second chance to win it. And the rest was exploring provider´s latest games and business opportunities.
Did you witness the guy who impressed America with his charm and talent at the show? Or did you win some of the branded goods? Let us know!
Learn more about Endorphina: https://endorphina.com/about
When responsible gaming fails, problem gambling takes over, then there's Gamban!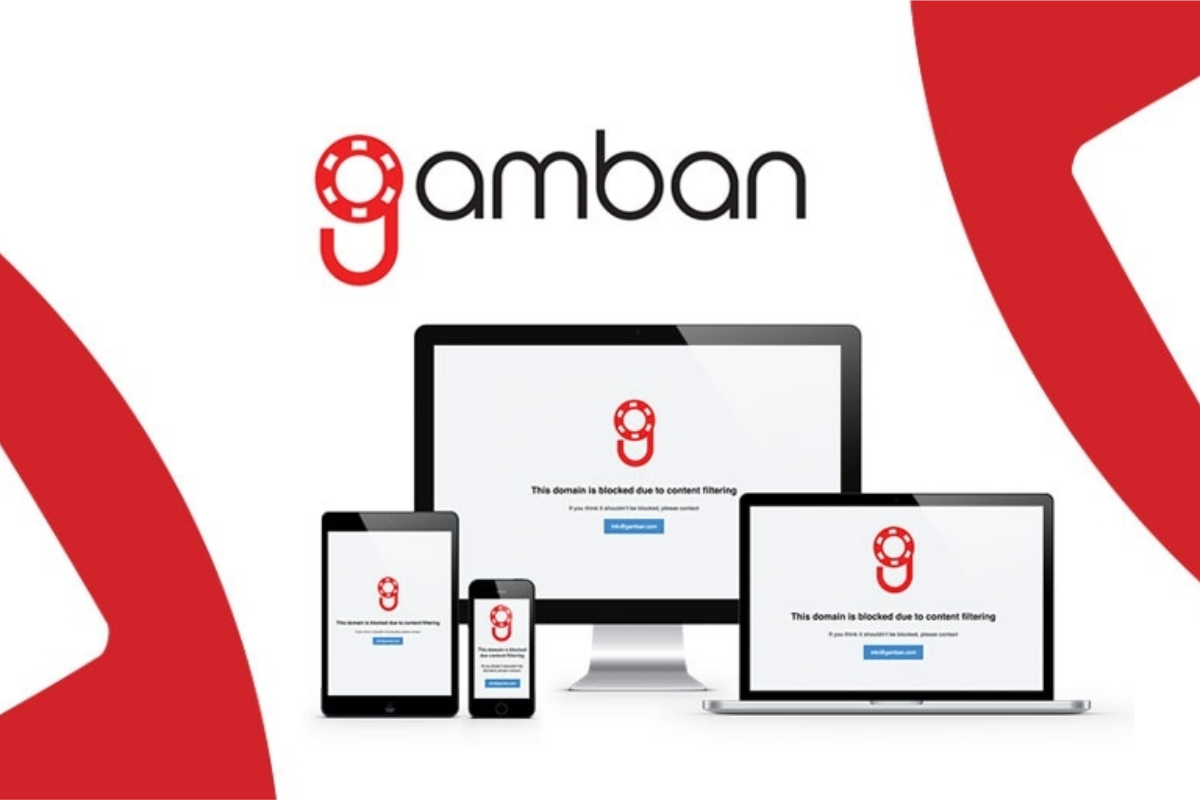 Reading Time:
6
minutes
2018 was the year in which gambling operators and regulators moved up a gear in how they ensure responsible gaming is fully supported. 2019 is the year that software lends a helping hand. While many players enjoy betting on slot games, sports events and online casinos, problem gambling is a very real condition that can affect millions of people around the world.
In this iGaming Q & A session, Slotsquad looks at how software and technology can play its part in assisting problem gamblers online. Speaking with Gamban, we learn about the smartest and most effective software in the world for blocking online gambling sites and apps. Designed to block gambling and nothing else, it is the least intrusive, most intelligent and simple to install blocking software of its kind.
As we continue our journey to understand the iGaming industry, everything from how games are built to how casinos are regulated, we talk with the software experts fighting in the corner when responsible gaming fails. In a much anticipated Q & A with founder and CEO of Gamban, Jack Symons, we talk about the product, the future and how casino sites can do more to support players.
10 Questions with Gamban Founder and CEO, Jack Symons
Q1. Firstly, thanks for talking with Slotsquad. While most players know about online casinos, slot games and welcome bonuses, they don't necessarily know about this side of the industry. Can you tell us about Gamban and how the software is making a difference?
Absolutely! Gamban blocks access to online gambling. You install the software on any and all of your devices and it stops your from accessing all gambling sites and applications – everything from bingo and poker to slots, skins gambling and casual trading. It's designed to be as lightweight and effective as possible. Thousands of people are using the software and we are pleased that overall the software is helping so many people.
Q2. It's very clever how Gamban is able to block thousands of online gambling sites, how does this part of the software work?
There are two approaches to this – and we have spent considerable time researching and developing different technologies. I should start by saying that each platform is considerably different as we work within the confines of what is and isn't possible on each operating system.
However, underpinning each application is a powerful DNS system that automatically identifies gambling URLs, in addition to manual checking. We are always prepared to radically change the approach depending on what will make a better, simpler and more efficient product.
Q3. Do you ever come across websites that are wrongly designated as gambling domains? I guess this could be frustrating.
It's not common. This was a bugbear of previous alternatives when I was setting up Gamban. What annoyed me most was finding I was blocked from [for example] restaurant websites, presumably because they, like casinos, use 'chips' – maybe that's why? But sometimes the most innocuous sites were blocked and this was unacceptable.
On the rare occasion someone finds an inaccurately blocked site with Gamban, we can change this very quickly. We spend considerable time debating sites that fall between gambling and investing and regularly review the blacklist and whitelist.
Q4. Given the rise of internet gambling and mobile casinos now providing all-access around the clock, responsible gaming is being tested more than ever. Does Gamban provide one account that blocks access to gambling sites on multiple devices, including mobile phones?
Gamban can be installed on multiple devices – iOS, Android, Windows and Mac. We are exploring other emerging platforms, including Oculus (virtual reality), Playstation and Xbox. We aren't intent on replacing willpower altogether but applying friction from the on-demand, omnipresent online gambling, where willpower alone isn't enough for many.
Q5. Self-exclusion software can help problem gamblers and potential problem gamblers avoid contact with gambling websites, but it requires self-exclusion. Is Gamban a type of self-exclusion software and how does it differ from other types of this technology? Is it the best?
Gamban is self-exclusion software. It was designed knowing that individual operator self-exclusion is meaningless when there are thousands of other sites you can sign up and play on. However, the general consensus is that layering multiple self-exclusion tools (specifically financial spend blocking, the self exclusion register and gambling-blocking software) protection is more effective.
Gamban, Gamstop, Monzo. It works for me – I use all three and I cannot gamble online.
Q6. Gamban is independently evaluated with very good results. Can you please translate this for players, what does it mean and who evaluates Gamban?
Towards the end of last year, GambleAware commissioned an evaluation into the effectiveness of gambling-blocking software. The evaluation was undertaken by an agency in Birmingham and investigated Gamban, Betfilter, Gamblock and a number of similar but tangential tools in the access control space (parental control software). Gamban scored well in blocking functionality, yet cost was considered a barrier for some.
Q7. I see that Gamban software was selected by GambleAware to provide blocking software to its gambling support network. This is quite an achievement and a great endorsement that shows the capability of Gamban, you must have been pleased? And it's free for players in the UK!
I'm very pleased with the results but our challenge is constantly evolving and we need to ensure our product is optimised for all platforms and updates to operating systems. The product has never been in better shape than it is today – and we have several major updates coming soon. Gamban is indeed free for players in the UK – people just need to contact one of the network of Gamcare treatment providers, including Gamcare and the National Gambling Helpline.
Q8. According to the UK Gambling Commission, tougher ID checks will be brought in to make sure self-excluded gamblers cannot cheat the system to place bets. Is it difficult to manoeuvre around the software in cases like this and if so, how do you see future updates improving Gamban?
This is essential for Gamstop to operate effectively and we fully support tougher ID checks to prevent gambling harm. If this fails, as it may do, Gamban provides a good level of protection. It's been designed to be difficult to circumvent but we cannot stop someone buying a new phone or factory resetting.
As far as self-exclusion goes, our challenge is to create enough friction to stop people acting on impulse. But this is where financial spend blocking comes in useful too. If I ever want to gamble with three self-exclusion tools applied, I would have to apply a lot of creativity to act on impulse. Device, bank and ID – these are three difficult things to bypass.
Q9. Every year, the iGaming industry holds numerous events to promote marketing strategies, games development and online casino networking. Does Gamban get invited to these events? After all, casino operators and regulators support responsible gaming, don't they?
Yes, we are always happy to be part of the discussion but we are keen to see change. What we want is more consistency in the way self-exclusion is delivered. We are pushing for a standardisation in the way self-exclusion is distributed and managed. Gamban has a role to play in this but we fully respect that fact that other systems add a lot of value to the individual trying to stop gambling. A lot of the events we go to seem to pay lip-service to the problem but I've seen quite a change over the past three years in the industry's attitude towards responsible gambling.
One of the more interesting conversations I've been involved in is with the banking industry as a whole. Internet Service Providers, banks and other verticals have an opportunity to help individuals struggling with gambling addiction, as well as operators and regulators.
Q10. Lastly, how do you feel the future of online casinos and gaming sites looks from your perspective? Do you see Gamban and other self-exclusion technologies moving more towards operators and perhaps integrating with casino sites? For instance, name recognition etc to prevent players from signing up once they have chosen to bypass self-exclusion rules?
I'm surprised by how little innovation there has been in iGaming over the past five years, to be honest. Where I see a lot of industry focus on predictive behaviour, player insight and security, I feel the iGaming industry is in a position to be so far ahead of this – and yet, there is little that distinguishes one site from another. So little consistency. So much proprietary development is derailing effective cross-platform solution development and results in fragmented and disjointed support mechanisms for individuals going through one of the hardest processes imaginable.
What I would like to see is more engagement with the current self-exclusion 'eco-system' – more sharing, more collaboration and more integration of existing solutions. Until the bare minimum is achieved (an individual spelling out 'I HAVE A PROBLEM' to an operator and being offered anything close to a helpful, practical and effective strategy), I find it hard to take operator-funded 'innovation hubs' and 'incubators' little more than a 'innovation' branding exercise.
Once the bare minimum is being achieved, there's potentially light at the end of the tunnel for the industry. Thousands of children who are playing games with gambling elements combined – I often wonder what will happen in a decade – are these children going to be playing on slot machines or will they continue playing games? Will gambling be able to compete with gaming or are the two products sufficiently different.
The point here is that a lot of innovation is going into responsible gambling technology – would it not be better to concentrate on making the products more engaging, interesting and powerful? The market will provide RG solutions to problem gamblers – operators just need to support and get behind these tools.
Source: Slotsquad 
Enteractive to bring player reactivation to the stage at ICE London 2019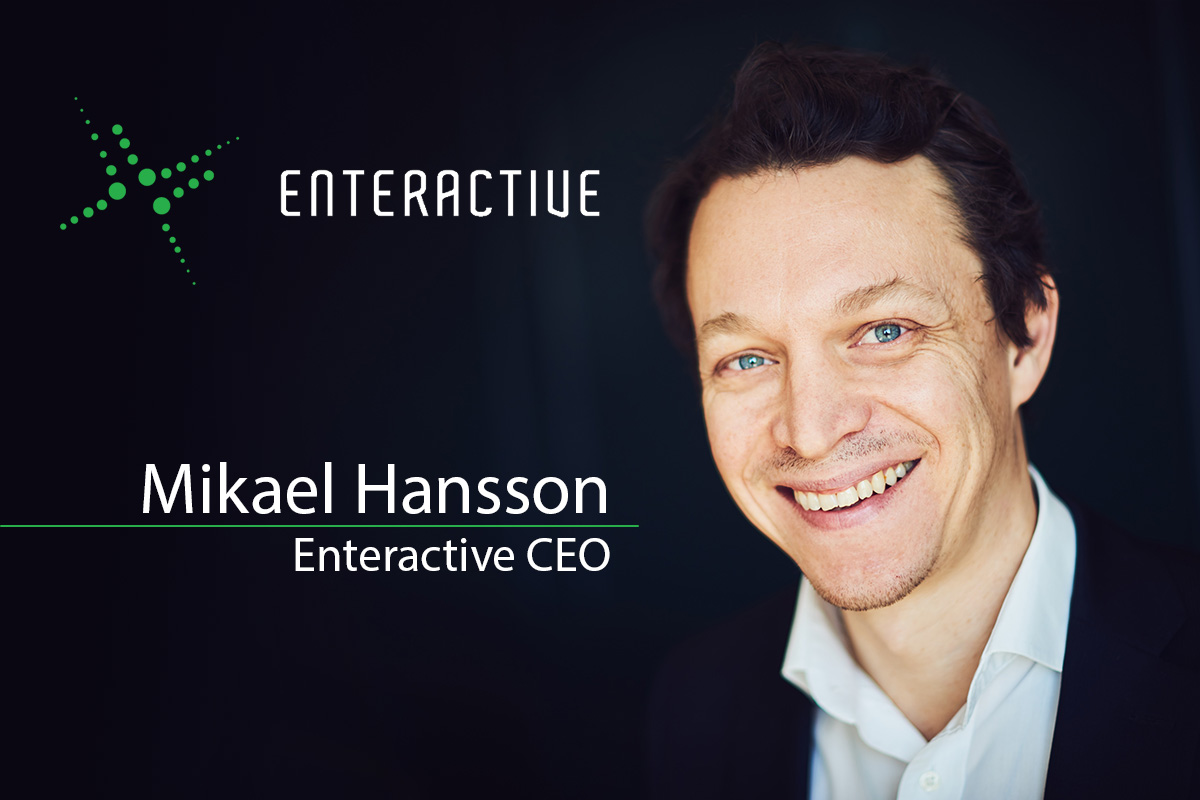 Reading Time:
3
minutes
Enteractive CEO Mikael Hansson talks to European Gaming about his company's first ever appearance at ICE and why adding the human touch to customer engagement along with new technology will drive players to re-deposit with operators
European Gaming: This year marks the first time that Enteractive will be exhibiting at ICE London, what was the thinking taking a stand at the ExCeL London?
Mikael Hansson (MH): Strategically, and along with us celebrating our 10th anniversary, it's the perfect time for us to showcase our leading player retention solutions to the wider industry. The company has grown considerably in recent times with our recently launched (Re)activation Cloud now live with many operators across Europe, and ICE London gives us the ideal platform to speak to a wider audience.
Our debut appearance at the exhibition also comes at a time when regulatory changes are having a major impact on the global gaming industry, and we feel that our products can make a real difference for operators. We specialise in player reactivation, which will become a major focus in the marketplace over the coming months as regulators introduce stricter marketing procedures that will make it even harder to attract and acquire new customers.
European Gaming: What will Enteractive be exhibiting at stand N9-252? Do you have an exciting new product that you are showcasing?
MH: We'll be exhibiting our innovative new (Re)activation Cloud service, which is an AI-driven platform built for large-scale personal player retention, as well as strengthening customer loyalty and improving responsible gambling measures. Through (Re)activation Cloud, operators can re-engage their player base with our industry leading one-to-one personal player conversations, resulting in up to 50% of players re-depositing.
Following a seamless API integration, CRM managers will have access to a real-time dashboard that gives them the ability to monitor player survey results, as well as responsible gambling measures, while all scheduling and optimisation is AI-driven.
European Gaming: What sets Enteractive's approach to player reactivation apart from your competition?
MH: We've been specialising in player reactivation and retention for more than 10 years and implementing the human touch to our approach has been a major factor in our success. This personal approach helps operators to understand exactly what their players want from their gaming experience. Rather than send them a generic email bonus offer, we find that talking to them directly can be beneficial in finding out their likes and dislikes, as well as other circumstances that may influence their gaming habits.
Along with this, we have invested many resources into our technology, which complements our personal approach. Our (Re)activation Cloud, gives an operator full control of their reactivation campaign, whilst investing in full security and responsible gaming.
European Gaming: How will new technology like artificial intelligence enhance the process of player reactivation?
MH: Leaning on a cloud platform that incorporates artificial intelligence will significantly improve the method of player reactivation. Operator marketing teams will be able to deploy a procedure where they can automate how players are approached, pinpointing exactly who should be contacted, at the ideal time, and understanding why they are being approached in the first place.
New technology will also help to enhance security measures when contacting players. The introduction of GDPR means proper procedures need to be in place to handle sensitive customer information and storing such data via a cloud platform ensures it is safeguarded.
We firmly believe that incorporating modern technology, alongside the traditional human touch to player reactivation, will drive engagement and revenues for operators, as well as securing the long-term
Enteractive will be at stand N9-252, exhibiting its full range of player retention solutions. To find out more or to book a meeting, please contact info@enteractive.com.