BtoBet winner of the SBC Award 2017
Reading Time:
2
minutes
During the SBC Awards ceremony that took place yesterday at the Artillery Garden at the HAC in London, BtoBet was announced winner in the category "Rising star in Sports Betting Innovation 2017".
In a sparkling atmosphere, with over 500 industry delegates attending, the sport betting community has confirmed once again this year BtoBet as a robust and advanced technology platform partner for iGaming and Sportsbook.
Commenting on the award, BtoBet's chairman Alessandro Fried stated:
"It is an honour to close 2017, rich in achievements and awards for BtoBet, with this new prize at the prestigious Sports Betting Community in London. The SBC Awards 2017 confirms that our product strategy has successfully positioned BtoBet as a fully trusted technological partner. I personally consider BtoBet as a partner, not as a supplier, and as partners we will keep providing constant support to our clients; our support department is working closely with our client's operations team – as colleagues – helping them during the everyday operational job, identifying their needs and working side by side, winning together over any industry competition."
Fried concluded: "We are ready for the upcoming new challenges of 2018. The first important appointment in the new year will be ICE Totally Gaming where BtoBet will meet all partners, clients and all operators at our stand S1 -320."
About BtoBet:
BtoBet is a pioneer in new technologies for iGaming operators and the betting industry by using technological intelligence as its main base for its products. It offers unique, customisable, secure and flexible cloud based systems delivering unprecedented capabilities to drive sportsbook and iGaming business. BtoBet has offices in Macedonia, Italy and Malta. The Technical team of the company is in Skopje and has an ever-growing team of developers. BtoBet's dynamic Sportsbook team operates from Rome, whilst Malta hosts the commercial and marketing centre.
BtoBet announces LatAm technifying tour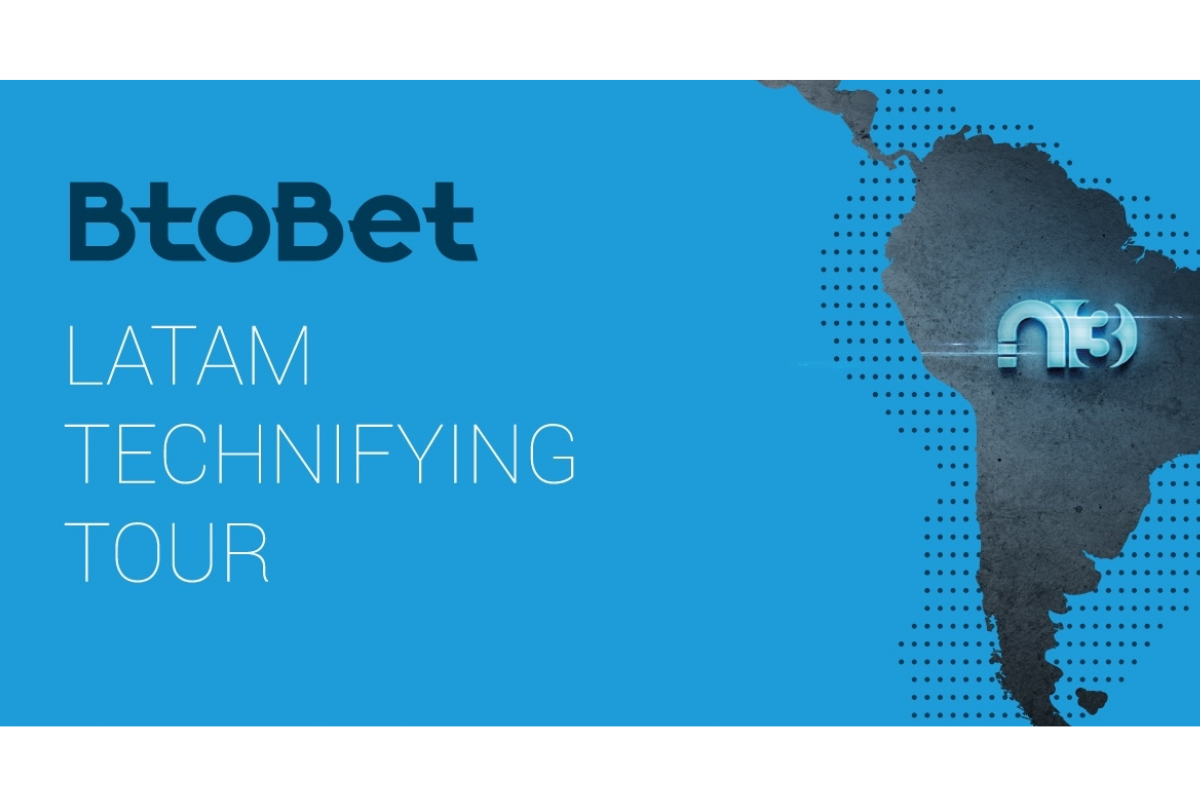 Reading Time:
< 1
minute
BtoBet has announced a Latin American technifying tour that will take the leading platform provider across multiple countries in the region. Attending the region's most influencing conferences and iGaming events throughout the year the company will showcase its Neuron 3 platform, especially its new retail solution, and other innovative features that are set to be introduced periodically.
"Latin America is emerging as a strong market for operators to diversify their business strategies, as the more mature European market is increasingly showing signs of diminished growth," states BtoBet's Chief Executive Officer, Alessandro Fried. "The market is still predominantly brick and mortar, and with this in mind we have developed a new retail solution allowing operators to streamline their operations, target anonymous customers and transform them into registered players, and eventually augmenting the user experience at the retail stage. All this whilst ensuring that all channels are seamlessly interconnected for a holistic betting experience."
Fried added that BtoBet's LatAm portfolio speaks for itself. "We are undoubtedly very well placed to maximise all current and future opportunities in the region, already having in place a series of strategic partnerships. Through this technifying tour we seek to further cement our position as regional leaders, with our technological solutions' adaptability, flexibility and versatility already tried and tested throughout the years we have been present in the territory."
Amongst other events BtoBet is set to attend Colombia's GAT Expo (formerly known as Fadja), the Peru Gaming Show (PGS), the Brazil Gaming Congress (BGC), and Argentina's SAGSE. All those operators interested in receiving a deeper insight how BtoBet's technologies could help their business strategies in LatAm could ask for a demo, or sending an email on [email protected]
Neuron 3 redefines today's Omnichannel boundaries
Reading Time:
2
minutes
BtoBet has unveiled its 3rd generation betting platform, which will deliver a player-centric betting ecosystem that perfectly adapts to today's player demands, throughout all the stages of the player lifecycle, as they seek a wider betting experience.
Alessandro Fried, BtoBet's Chief Executive Officer, has explained that the development of the new platform stems from an analysis of the requirements of today's players, and the capabilities of the operators to meet these requirements in the minimal time-tomarket, and thus making the most in terms of player life-time value.
Fried stated that Neuron 3 allows operators to develop their player journey and betting experience no matter the medium or communicative platform involved. He added that to successfully achieve this result Neuron 3 had to redefine the limits of what is today's Omnichannel approach, seamlessly interconnecting the betting experience through a wider spectrum of channels.
He expressed that amongst the main features at the core of Neuron 3's technology is the new retail solution that allows for the retail agents to transform their anonymous customers into registered players through a rapid registration process, allowing players to not only benefit through targeted bonuses and free bets, but also from a betting environment where all channels are interconnected for an augmented betting experience.
Underlining the fact that Neuron 3 will redefine the boundaries for an Omnichannel approach, Fried also highlighted another core innovation, the Social Media Betting feature. He stated that operators will be able to address today's players' strong tendencies to make use of the most popular social communicative platforms, such as Twitter, Facebook, Viber, and Telegram, for a simpler way to search and place their bets. He said this feature will not only allow operators to target digital native customers, and thus as a result increasing the interaction and engagement with millennials, but will also simplify the whole betting process for the players themselves who will now be able to place bets – even multiples – without the need to navigate to third party apps.
Fried concluded that this technological innovation towards a more player-centric approach will allow operators to address the current voids characterising the player's lifetime, putting him at the centre of the entire betting experience, without the need to be restricted by time, place and mediums, maintaining intact the emotions involved in the whole betting experience.
About BtoBet:
BtoBet is a multinational company and is part of a group with 20 years of experience in software development in IT, telecommunication, e-commerce and banking, strongly committed to technology and widely investing in technology research and development. The experience gained at the forefront in these advanced environments, compared with the more recent gambling industry, allows BtoBet to be visionary with a deep understanding of the requirements of the market, catching changing trends and anticipating bookmakers' and operators' needs. BtoBet is a true partner in technology, offering a standalone platform and services for the iGaming and Sports Betting industry. It counts on a very talented, continuously trained development team and day to day management support to clients. BtoBet allows licensees to be unique in the market, by giving them the opportunity to completely personalise their offers for Sports betting and iGaming business, online mobile and retail.
BtoBet To Unveil Its 3rd Generation Player-Centric Betting Platform In London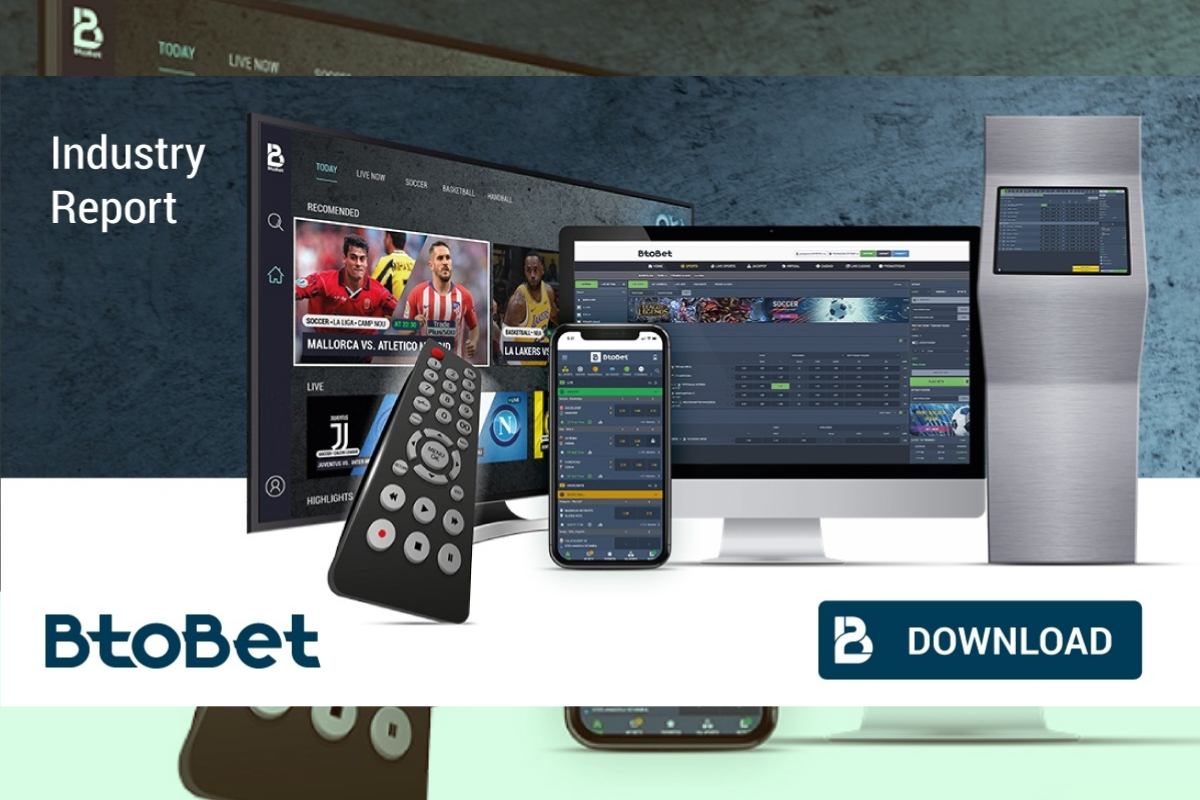 Reading Time:
< 1
minute
"The new platform will place operators in the advantageous position to truly address the entire player journey, and increasing the player lifetime value"
BtoBet is set to take centre stage at ICE London, stand S1-320, with the industry's leading platform provider unveiling its third generation Neuron 3 betting platform.
BtoBet's Chief Executive Officer, Alessandro Fried, states that the platform aims to deliver a betting ecosystem that perfectly adapts to today's player demands, throughout all the stages of the player lifecycle, as they seek a wider betting experience.
"Neuron 3 is the result of a lengthy analysis of the player's behaviour and the operator's ability to address their needs in the minimal time-to-market. We are confident that the new platform will place operators in the advantageous position to truly address the entire player journey, and increasing the player lifetime value."
Fried further added that success for any bookmaker resides in augmenting his target customers' engagement with the product he offers.
"We are addressing this by providing operators with the core technology to facilitate their player interactions in placing their bet, whatever the device, place, time, and communicative channels of choice in a player-centric environment. The end result will be a betting experience with an accentuated entertainment perspective based on the seamless transition of the core technology to adapt to the various scenarios characterizing the players' behaviour at a granular level."
Download the Industry Report "A Player-First Approach" for a better insight, and schedule a meeting for an exclusive demonstration of the new Neuron 3 platform at Stand S1-320.