Sports gambling advocates see opening in court case
Reading Time:
3
minutes
Iowa gaming group drafts legislation in preparation for ruling
A case argued this week before the U.S. Supreme Court could — depending on how justices rule — open the door to legalized sports gambling in any state that approves it.
A nonprofit trade organization that supports Iowa's casinos plans to draft legislation legalizing sports gambling in the state should the court rule in its favor.
"I think there's a great deal of interest among people (who want) the opportunity to bet on a game and do it in a regulated environment," said Wes Ehrecke, president and chief executive of the Iowa Gaming Association. "If and when this were to be passed, to have that opportunity to provide this opportunity in Iowa, I think a lot of people have a great deal of interest in sports and betting on sports."
Indeed, interest in sports wagering is not in short supply. Americans illegally wager $150 billion on U.S. sports annually, estimates the American Gaming Association, which supports legalized sports betting. Of $4.7 billion wagered on last season's Super Bowl, 97 percent was illegal, the group estimates.
Only four states — Nevada, Montana, Delaware and Oregon — are allowed to facilitate sports gambling under a 1992 federal law.
That law has been challenged by New Jersey in a case that was heard Monday by the U.S. Supreme Court.
Should the court rule in favor of New Jersey, all states would be free to legalize sports gambling.
The Iowa Gaming Association wants to be prepared. Ehrecke said his organization plans to draft such a bill and hopes it gets introduced in the upcoming legislative session.
If the court has not yet ruled before the legislative session ends, Ehrecke said lawmakers could approve a bill with the proviso that it depends on the ruling.
"We would be interested in getting legislation adopted to legalize sports betting in Iowa at our casinos and regulated by our gaming commission," Ehrecke said.
Iowa is among 32 states that are most likely to legalize sports gambling within five years of a Supreme Court ruling favorable for the states, according to a study from the California research firm Eilers & Krejcik Gaming, the Associated Press reported.
Legalized sports wagering could provide a financial boon to Iowa's casinos and the state, assuming it would tax legal sports wagering. Although state estimates are not available, Eilers & Krejcik estimates a legal sports gambling market would be worth more than $6 billion, the AP reported.
"It's going to generate revenue for the state as well," Ehrecke said. "That would go to more worthwhile causes, like our gaming revenue, and tax revenue, does now."
Opposing New Jersey in the high court case are the professional sports leagues and the NCAA, which believe nationwide legal sports gambling would hurt the integrity of their games, according to arguments they made in court.
Spokesmen for casinos in Sioux City, Waterloo and Davenport either declined to comment or did not respond to requests.
Officials at the University of Iowa, Iowa State University and the Board of Regents, which governs Iowa, Iowa State and the University of Northern Iowa, said they had no comment.
A key state lawmaker said he is taking a wait-and-see approach before he decides whether the Iowa Legislature should explore legalizing sports gambling, should the opportunity present itself.
"I don't want to get ahead of ourselves here. Once we find out what the Supreme Court says, then we really need to assess what the people of Iowa want — do they want sports betting or not?" said Ken Rizer, a Republican from Marion who chairs the Iowa House state government committee, through which any gambling bill would have to pass.
Rizer noted the Legislature has spent the past two sessions debating a bill to legalize betting on online daily fantasy sports websites. Rizer said he supports that proposal, but wants to gather more information before deciding whether to support legalized gambling on games.
At the heart of the Supreme Court case is a question of the 10th Amendment — to what extent can the federal government can force laws upon the states?
The court's decision could have repercussions beyond sports gambling.
The ruling "could have repercussions in areas that go well beyond sports betting: gun control, immigration, sanctuary cities," Daniel Wallach, a Fort Lauderdale lawyer who specializes in gaming and sports law, told the Washington Post. "It is the most important federalism case the Supreme Court has heard in many, many years."
New Jersey has lost at every stage in court so far, but legal experts believe some of the justices' questions during Monday's hearing suggest the high court will rule in favor of the state.
If it does, Ehrecke said he hopes Iowa takes the next step to legalize sports gambling.
"I think that could create some new interest for those that want to do that, to have a place for them to do that in a fun, regulated environment," he said.

Gaming Americas Weekly Roundup – November 22-28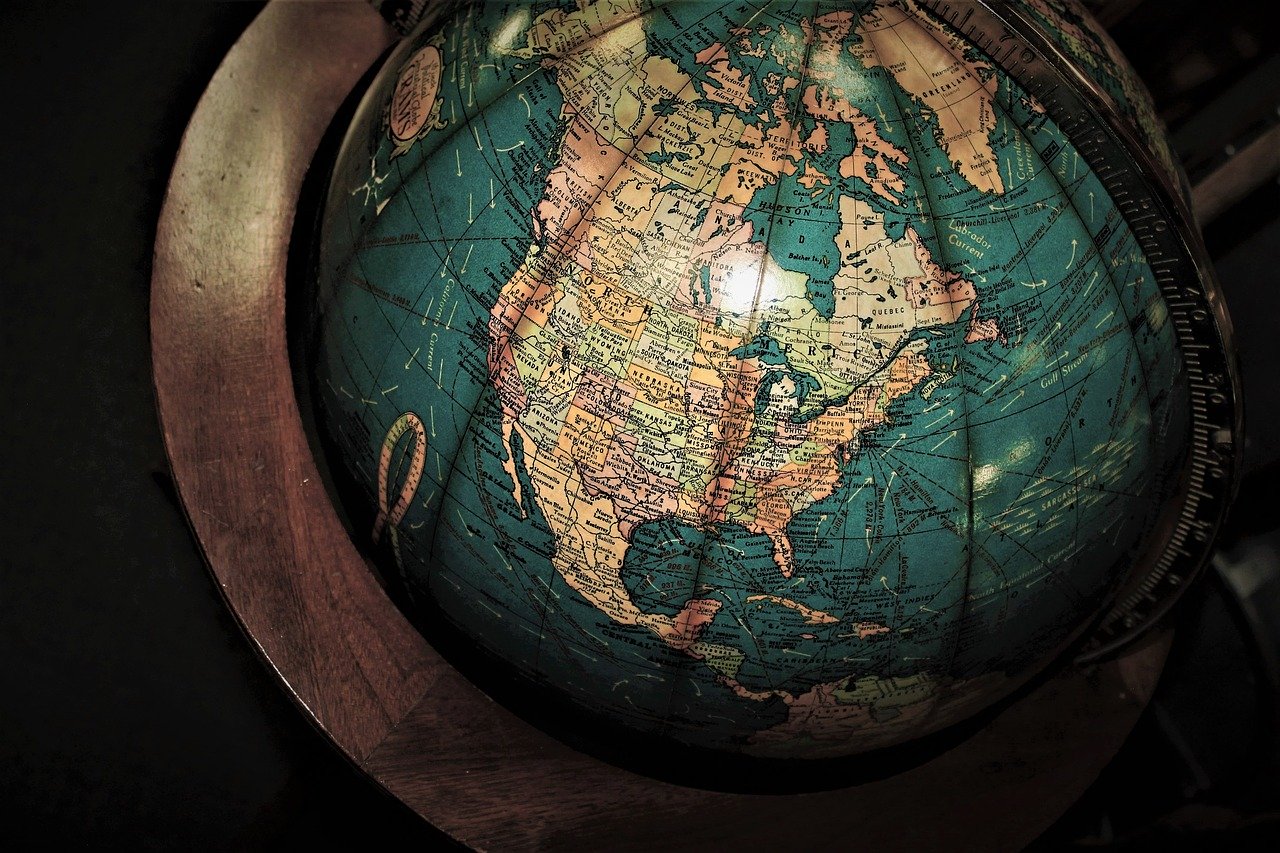 Reading Time:
2
minutes
Welcome to our weekly roundup of American gambling news again! Here, we are going through the weekly highlights of the American gambling industry which include the latest news and new partnerships. Read on and get updated.
Latest News
Foxwoods El San Juan Casino located at Fairmont El San Juan Hotel in Puerto Rico opened its doors for visitors on November 17. Thousands of visitors attended the public soft launch.
International Game Technology has announced that it will unveil the first-ever omnichannel Wheel of Fortune linked progressive for the US at the SBC Summit North America 2021, Nov. 30 – Dec. 2 at the Meadowlands Exposition Centre in Secaucus, N.J.
Bragg Gaming Group has announced that Yaniv Spielberg, the company's Chief Strategy Officer, will participate in a fireside chat discussion at the Jefferies Sports Betting & iGaming Summit on Thursday, December 2 at 1:00 pm ET.
PointsBet Holdings Limited announced that through an exclusive partnership agreement with Colonial Downs Group and subsequent joint application for licensure, its wholly-owned subsidiary PointsBet Virginia has been awarded a temporary supplier license by the Virginia Lottery to offer online sports wagering in Virginia.
Google Ads has posted an update that bans the use of its platform to promote sports betting services or ads in Florida. Google made this change because of a ruling from a Washington D.C. federal court which invalidated the Florida-Seminole Tribal Gaming Compact and made sports betting in Florida illegal.
Sports betting in Florida is on hold after a federal court ruled that the compact between the state of Florida and the Seminole Tribe is vacated.
Nuvei Corporation has announced that its wholly-owned subsidiary has been granted an Event Wagering and Fantasy Sports Supplier license in Arizona.
New Partnerships
Orlegi Sports, in partnership with Chiliz, the leading blockchain provider for the sports and entertainment industry, has announced that they will be launching the official Fan Tokens of Atlas FC and Club Santos Laguna on Socios.com.
Igaming technology provider Huddle has signed terms to become an ongoing technology partner with betting and gaming operator Sporting Group as it expands its B2B offerings in North America.
Betway has signed a multi-year partnership with New Jersey Devils. As per the deal, Betway will receive dynamic brand exposure and TV-visible signage throughout Prudential Centre for Devils home games, including dasherboard, Zamboni tunnel and in-bowl staircase branding, as well as in-bowl LED ring and scoreboard advertising.
Caleta Gaming has signed a new content distribution deal with Jazz Gaming Solutions. The Brazilian provider's full portfolio of video bingos, video slots, kenos, lottos and scratch cards will soon be available for partners connected to the Jazz GS network.
Ainsworth has partnered up with Colombia-based operator Virtualsoft to expand its content's reach in Latin America.
Colorado Rapids has announced that Tipico, one of the largest online sports betting companies in the world, will serve as the presenting sponsor of the club's Audi 2021 MLS Cup Playoffs run.
FanDuel, part of Flutter Entertainment, and Grupo Globo have signed a new multi-year agreement that will see FanDuel provide daily fantasy sports services to Grupo Globo's Cartola FC brand.
USAbility has entered into a partnership with Fubo Gaming, a subsidiary of the live TV streaming platform dedicated to sports fuboTV Inc and developer and distributor of Fubo bookmaker.
Betting.com signs strategic commercial partnership with Denver Post Media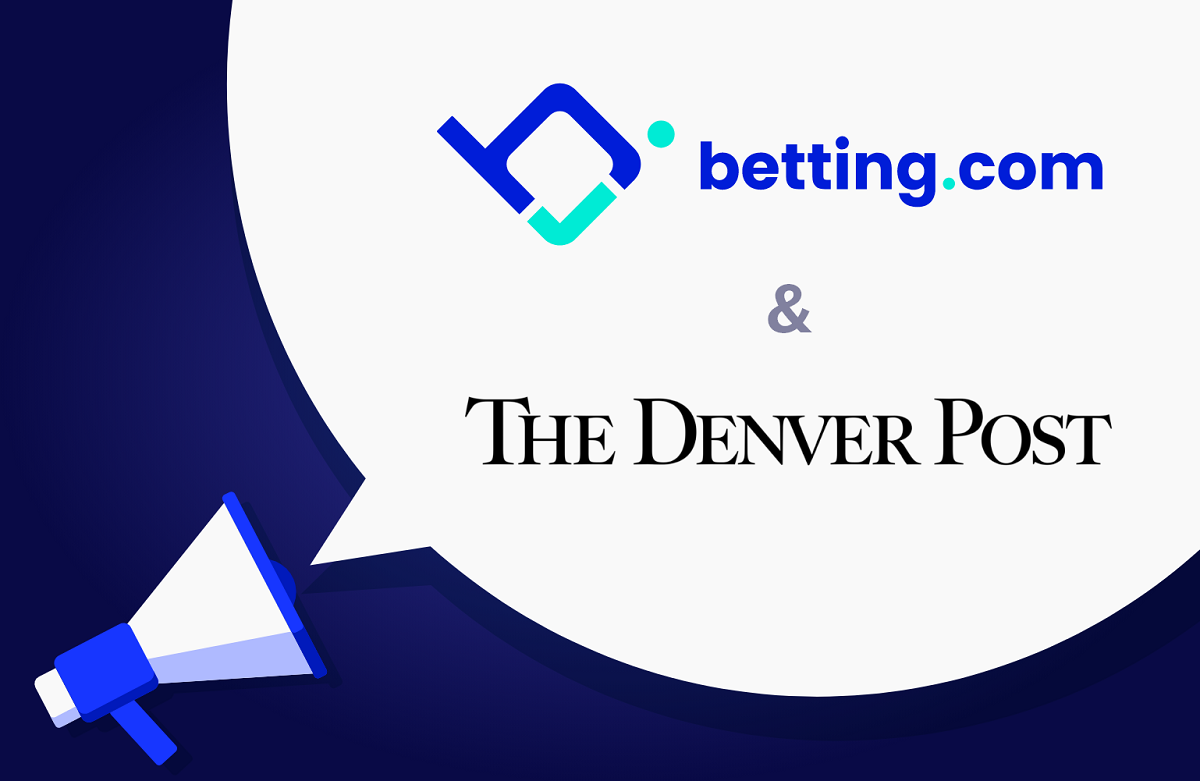 Reading Time:
< 1
minute
We are excited to announce our first strategic partnership in the U.S. with Denver Post, the leading newspaper in the Colorado state. As part of the agreement, Betting.com will create a betting hub dedicated to articles and guides about online sports betting in the Centennial State on The Denver Post's domain. Betting.com will also provide Denver Post with latest and most up to date betting odds.
The ambition is to educate readers about betting on all major sports leagues online, how to take advantage of picks from professional handicappers and how odds are compiled, as well as the legal aspects of online gambling in the state.
"We look forward to working together with The Denver Post in Colorado as part of our launch on the U.S. market. Our customers are always at the heart of what we do, and we want them to have the best possible tools and knowledge before they bet online." said Betting.com CEO Martin Grozev.
The comprehensive community-based betting software has obtained licenses for multiple states and chose Colorado for its launch thanks to the deal with The Denver Post.
"Our partnership with Betting.com will offer them a channel to provide thought leadership in the ever-evolving world of sports betting. We wanted to ensure that we had the right partner to engage and educate our readership as they seek out resources in this space. With Betting.com, we feel that's exactly what we have." said Denver Post Director of Digital Advertising Sean Stead.
Game Lounge Group acquired Betting.com in 2020 as part of its diversification strategy and commitment to expanding into the U.S. market.
Gaming Americas Weekly Roundup – November 15-21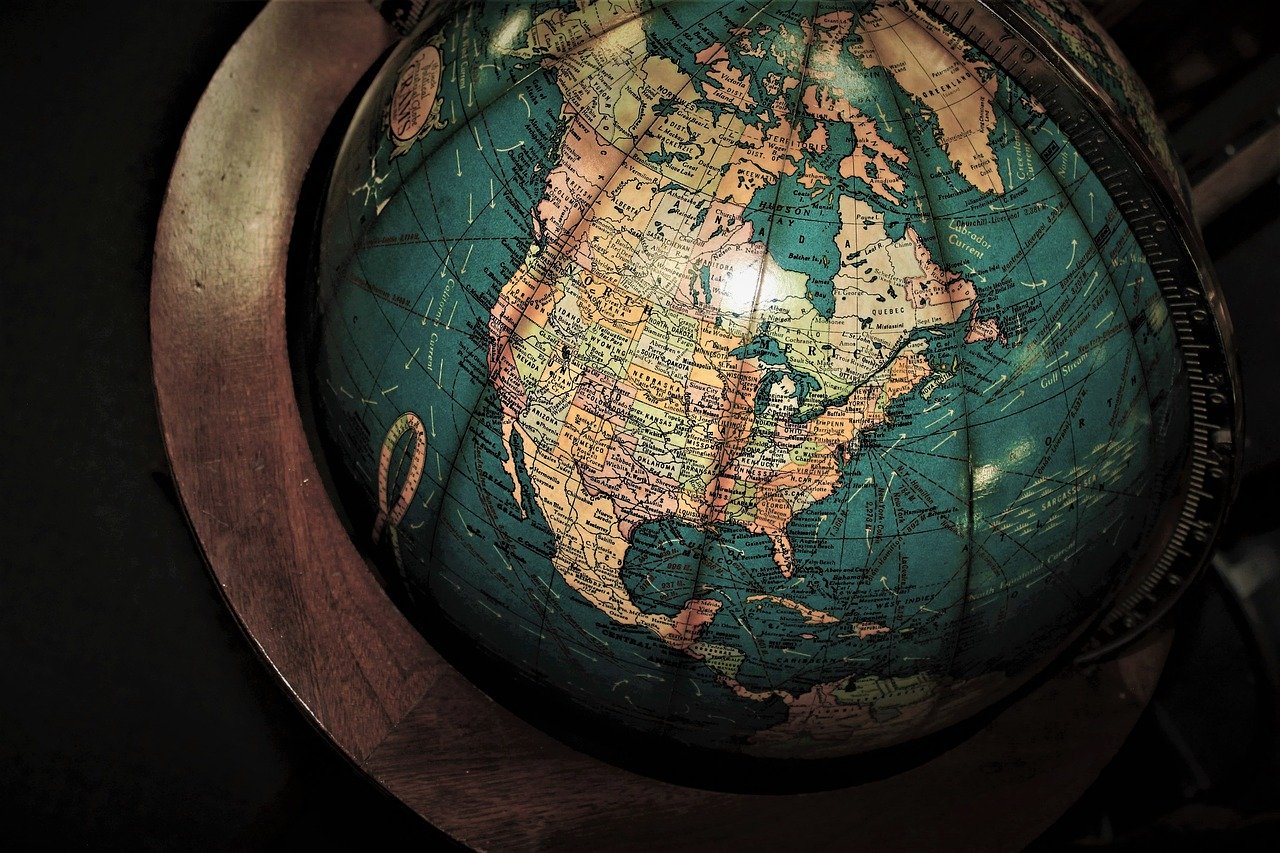 Reading Time:
2
minutes
Welcome to our weekly roundup of American gambling news again! Here, we are going through the weekly highlights of the American gambling industry which include the latest news and new partnerships. Read on and get updated.
Latest News
Pragmatic Play has won two awards at the prestigious Gaming Intelligence Awards Latin America 2021, being crowned iGaming Supplier of the Year, and also receiving Game of the Year for its hit title Gates of Olympus.
Alpha Esports Tech, a technology company that focuses on emerging markets in esports, mobile gaming, commerce, blockchain and high growth opportunities, has announced that Alpha's subsidiary Paradise City Gaming has begun the development of its Metaverse technologies, which are AR-based experiences that will bring the virtual world together with the physical world.
Wondr Gaming Corp, an entertainment company uniting brands and the global gaming community through its loyalty, NFT and growing media network, has launched its first NFT auction on sports.WondrNFT.com, showcasing Olympic decathlon gold medalist, and closing ceremonies flag bearer, Damian Warner.
Eagle Mountain Casino in Porterville has selected the full-suite of OPTX solutions for marketing, player development, slots and artificial intelligence. OPTX was recently honoured by being named one of the Most Promising Gaming Tech Solution Providers of 2021 by CIOReview Magazine.
Riot Games has promoted Senior Director of Global Esports and Global Head of VALORANT Esports Whalen Rozelle to the newly created position of Head of Global Esports Operations.
Prophet Exchange, the first pure peer-to-peer U.S. sports betting exchange, has announced that Victor Cruz has joined Prophet Exchange as a Strategic Partner and Advisor.
The Arkansas Racing Commission on 12th November accepted the application and $250,000 filing fee from Cherokee Nation Businesses to move forward on a casino license in Pope County.
New Partnerships               
Verasity has announced a partnership with the leading NFT-based online video game Axie Infinity for the upcoming FTX GalAxie Cup 2021. Verasity's competitive esports and video streaming platform VeraEsports will be the official and exclusive broadcast and esports platform partner of the online tournament.
Socios.com announced its first foray into the worlds of American football and soccer via a groundbreaking partnership with Kraft Sports + Entertainment's New England Patriots and New England Revolution.
DraftKings has announced a new mobile sports betting deal with BHCMC, a subsidiary of Butler National Corporation, manager of Boot Hill Casino & Resort, which could take the sportsbook to the state of Kansas. This is subject to sports betting legislation and regulations being adopted in the state, and the receipt of all applicable licenses and approvals.
SharpLink Gaming and Quintar have announced a partnership to integrate their respective technologies to produce an AR experience that combines live sporting events with real-time sports betting for sports fans. SharpLink's technology development team will work with Quintar's team to create a fully turnkey platform that will allow sports bettors to participate in live sports events via AR, check game data, compare betting lines, socialise with friends and place bets with multiple sportsbook operators.
International Game Technology has signed a multi-year agreement with Cliff Castle Casino in Camp Verde, Arizona. IGT PlaySports technology and trading advisory services will power Cliff Castle Casino's retail sportsbook, enabling casino guests to place pre-match and in-game wagers over the counter or at the venue's self-service PlaySports Kiosks.