Net negative: what the repeal of net neutrality means for esports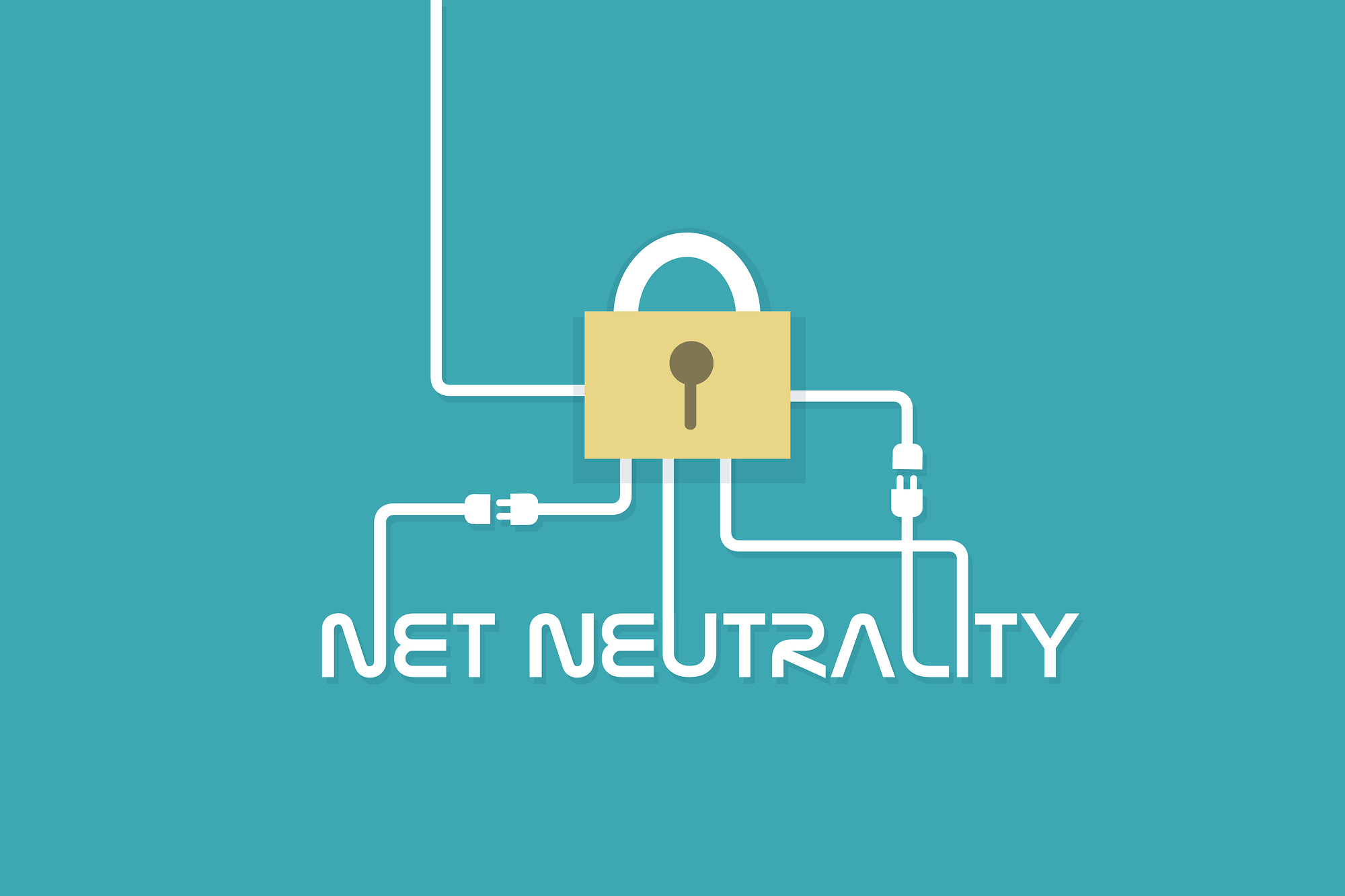 Reading Time:
3
minutes
Corporate and business regulations have always played a role in sports. Whether it be the NFL, NBA, MLB or NHL, internal strikes and lockouts have affected the leagues' entertainment products. Esports is no exception to this trend, and it appears that the young industry's first major battle will be over the very medium that has allowed it to thrive.
The Federal Communications Commission's decision to repeal Obama-era net neutrality rules expanded the ability of internet service providers, or ISPs, to influence the data we receive from the internet. Now, ISPs can provide faster and more stable connections ("fast lanes") to those who pay more, enforce data caps and charge premiums on overages or simply block certain internet sources at their own discretion. These actions will have a devastating effect on the growth of esports.
It's unlikely that esports leagues such as the new Overwatch League or League of Legends Championship Series can continue their current trajectory after a drop in viewership. They depend on continual growth in order to attract sponsors and investors. Esports leagues don't really have any other sources of income, given that they stream for free and don't sign TV contracts.
Esports has drawn so many viewers in because of the accessibility of content on Twitch, the premier platform for video game streaming. In 2014, Twitch streamed 12 billion minutes of content, and that figure increased exponentially to 292 billion in 2016. The industry was only able to experience that type of growth because esports doesn't require a subscription to cable, but the repeal of net neutrality is bound to change that, as viewers may have to begin paying for access to Twitch.
As it currently stands, esports is barely profitable, if it all, but the rate at which it grows makes it extremely lucrative for sponsors. Regardless of the bonus publicity from the entry of professional sports into the esports realm, if people have to start paying to watch, the rate of growth will be reduced dramatically, and sponsors will be unable to justify continued investment. Without the viewers, sponsors and investors, net neutrality could very well spell the death of professional esports as we know it.
Whatever hits professional esports take, collegiate esports will experience tenfold. In recent years, we've seen more and more universities gaining an interest in esports. Schools such as UC Irvine and Robert Morris University Illinois have formed elite programs offering students scholarships. Cal also recently joined the fray when Berkeley Rec Sports teamed up with Gaming @ Berkeley to form the Cal eSports program, albeit without scholarships. Unfortunately, the repeal of net neutrality has the potential to gut these programs before they have an opportunity to thrive.
Cal Athletics' hand has been forced in the past to cut certain sports from its athletics program. Similarly, Cal will be likely unable to justify covering the ISP fees incurred by any future and current esports teams, especially given the fact that such teams provide little to no monetary incentive for the university. Slowly but surely, every school will avoid spawning eeports programs that would've been part of intercollegiate esports leagues rivaling their professional counterparts.
To make matters worse, if ISPs decide to enforce "fast lanes" and data caps on players, it would threaten the competitive integrity of online video games. Gamers are true egalitarians; they believe in an equal playing field, where everyone has the same opportunity and victory is solely dependent on an individual's skill. The most popular games have generally done their best to shy away from this "pay-to-win" model.
Naturally, you would have an advantage with a faster, more stable connection, and you also get better the more you play. This would lead to a trend of wealthier players, who can afford to pay for "fast lanes" and more data, filling the top of the competitive ladders, even if they aren't as skilled. The repeal of net neutrality would most definitely introduce negative "pay-to-win" environments into every video game. Without competitive ladders that accurately represent each player's skill, professional teams may miss out on recruiting opportunities, and some players may never make it to the big stage.
Fundamentally speaking, the repeal of net neutrality threatens to erode the free and open atmosphere that has allowed esports to blossom into what it is today. The capability of any individual to find success and fame in the budding industry will disappear. Nevertheless, there is still some hope. Thirty U.S. senators have co-sponsored a bill under the Congressional Review Act that could overturn the FCC's decision to repeal net neutrality.
Even though it is unlikely to pass, as it requires simple majorities in both the Senate and the House of Representatives, it would require every member of Congress to be on the record in regard to where they stand on net neutrality. After that, it would be the responsibility of gamers around the world to support leaders who share the belief in a free and open internet, for the sake of the future of esports. Hopefully, net neutrality will be back before it's too late.
Source: dailycal.org
MTG Announces Investments in 7 Gaming and Esports Startups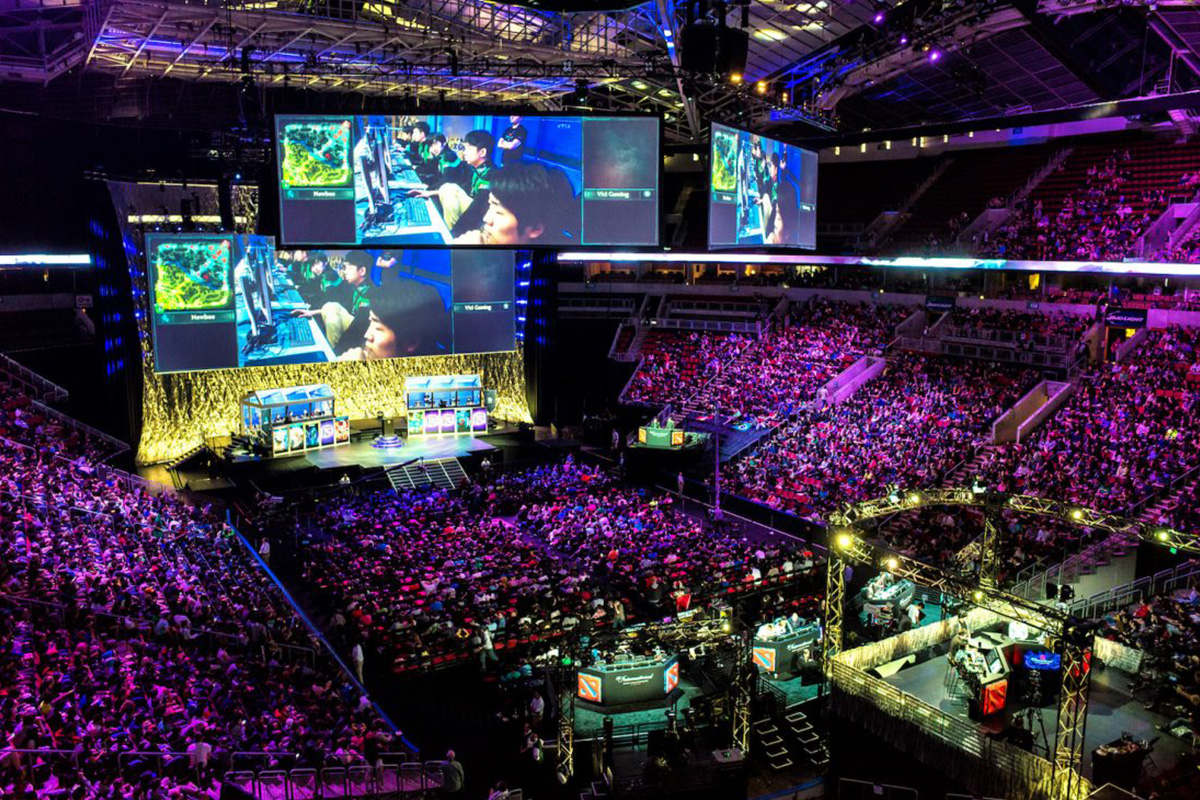 Reading Time:
1
minute
Modern Times Group MTG AB has announced its latest VC Fund investments ahead of its Q2 financial report. Investments in the first half of 2019 amount to a total of USD 11 million including capital commitments and span start-up and growth companies in the US and Germany.
Among the investments are Redwood City-based Dorian, Austin based game developer Tonk Tonk Games, gamer rewards platform Playfull from Los Angeles, German game studio Sviper founded by Ex-InnoGamers and San Diego-based GoMeta.
MTG owns 100% of Swedish DreamHack and over 82% of German founded ESL, the two largest brands in esports worldwide. Its largest VC investments in terms of estimated value are BITKRAFT fund LP positions, AppOnboard, Phoenix Labs, the Play Ventures fund LP position and Sviper. It also owns majority positions in San Francisco-based game studio and publisher Kongregate and German game developer and publisher InnoGames.
"Gaming and esport is the future of entertainment, and we are excited to invest in what we believe are seven of the most promising early stage startups with excellent teams, products and ideas," Jørgen Madsen Lindemann, President and CEO of MTG said.
"We are already seeing attractive valuation upticks based on latest financing rounds in our investments, such as Phoenix Labs, AppOnboard and the BITKRAFT seed fund. Deal flow and value creation opportunities continue to improve now that we have established MTG as a leading games & esports VC in the West," Arnd Benninghoff, EVP of esports and games at MTG said.
2019 NBA 2K League Playoffs/Finals Credential Application Advisory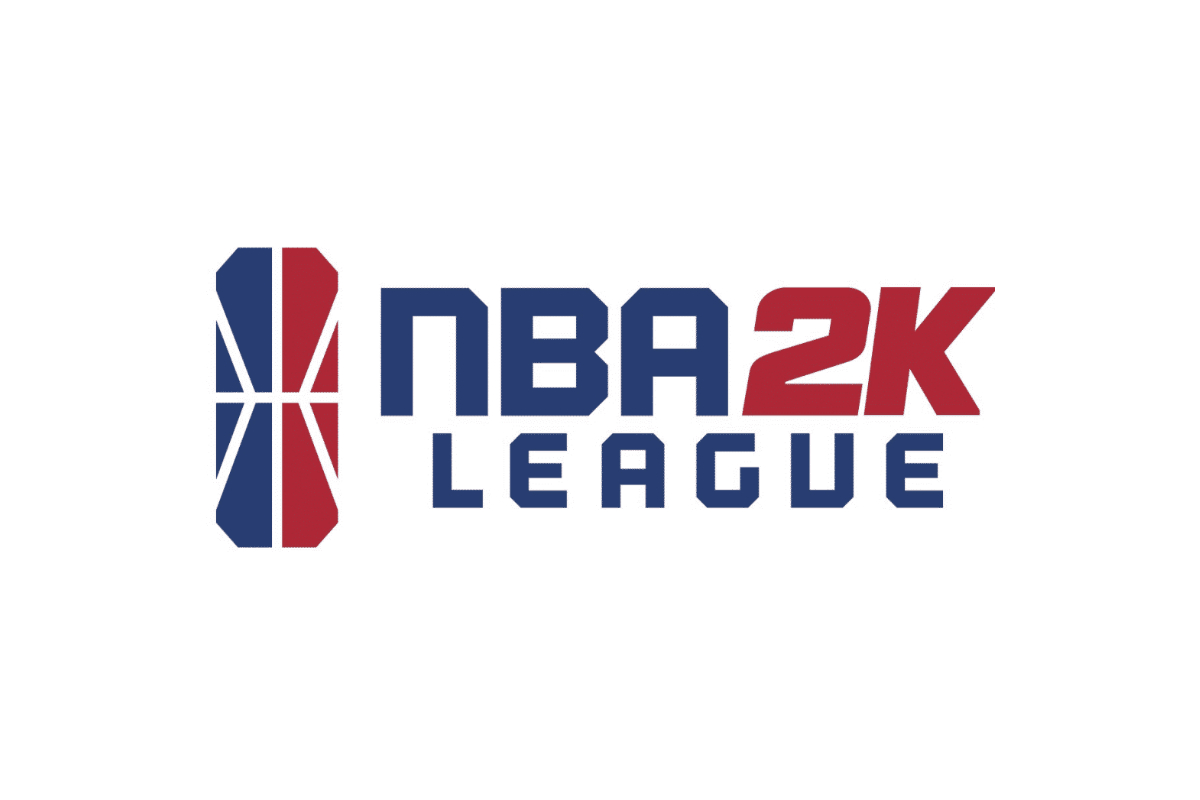 Reading Time:
2
minutes
Applications are now being accepted for working media credentials for the 2019 NBA 2K League Playoffs and 2019 NBA 2K League Finals. The playoffs will tip off Wednesday, July 24, with the best-of-three quarterfinals and semifinals taking place over three days of gameplay. The playoffs will culminate with the best-of-five 2019 NBA 2K League Finals on Saturday, August 3. All playoff games take place at the NBA 2K League Studio Powered by Intel in Long Island City, New York.  To view the NBA 2K League schedule, click .  To view the current NBA 2K League standings, click here.
To request credentials, all of the steps set forth below must be completed. Incomplete applications will not be considered.
All NBA 2K League Playoffs credential applications must be completed by Tuesday, July 23, 2019.
All NBA 2K League Finals credential applications must be completed by Thursday, August 1, 2019.
REQUESTING CREDENTIALS:
Editors/Directors: Media credentials must be requested by the Editor/Director for the applying news organization, who must designate credentials being requested and the name(s) of the individual(s) at the applying news organization who will be using the credentials. Only requests coming from the Editor/Director will be considered.
Please be advised that media space and workspace seating at the NBA 2K League Studio Powered by Intel is extremely limited and will be assigned.
To request a credential, please email Devon Garden (DGarden@nba.com) the following information below:
Outlet Name/website:
Editor Name and email:
Journalist Name(s) and email(s):
Job function (Reporter, photographer, Videographer, etc…etc…)
Requested Dates of Coverage:
APPROVAL PROCESS:  News organizations will receive an email confirming whether their credential requests have been approved.  Any changes to your credential requests must be made to Devon Garden by email at DGarden@nba.com.
DISTRIBUTION PROCESS:  All NBA 2K League media credentials will be issued by the NBA 2K League on your approved days of coverage at the NBA 2K League Studio Powered by Intel. Please bring photo identification to facilitate credential pick-up. Credentials will not be mailed.
PARKING: The NBA 2K League will not provide media parking. The closest subway stop is located at Court Square – 23rd Street. Valet parking is available on weekends for a fee at the Ravel Hotel located nearby.
HOTELS: Please note that the NBA 2K League does not have an allotment of hotel rooms reserved for media.
Please note that NBA 2K League, NBA, WNBA, and NBA G League event credentials are issued on an event-by-event basis. An approved credential for prior events does not guarantee credentials for future NBA events.
For NBA 2K League questions, please contact Elliot Steinbaum via email at esteinbaum@nba.com.
Cavs Legion Gaming Club Announces Plans for Esports Center in Cleveland's Battery Park Neighborhood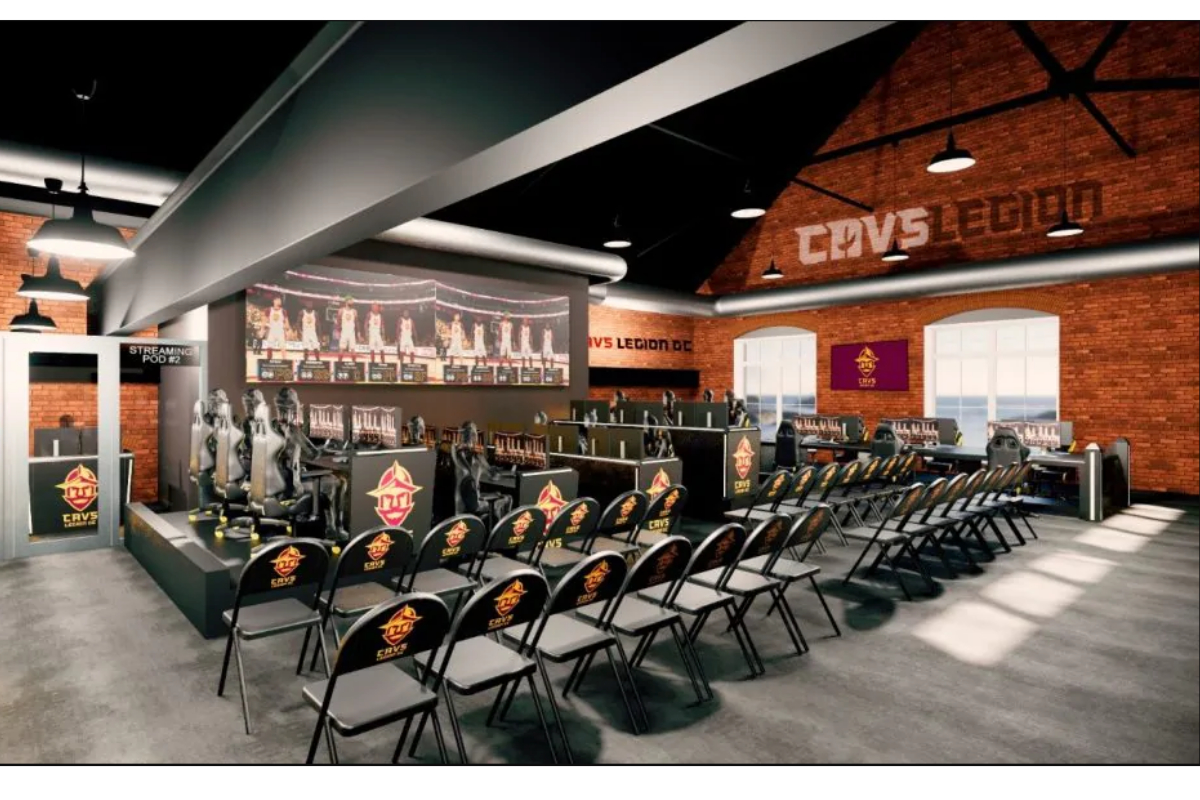 Reading Time:
2
minutes
First-Of-Its-Kind Center in Northeast Ohio to Serve as Cavs Legion Practice Facility
and Premiere Destination for Competitive Gaming
Cavs Legion Gaming Club (GC), the NBA 2K League affiliate of the Cleveland Cavaliers, has unveiled plans for an esports center in Cleveland's Battery Park neighborhood. The center, which is set to open this fall, will serve as the practice facility for Cavs Legion GC and will be open to the public for organized gaming competitions, tournaments and events. The over 2,700 square foot venue with views to Edgewater Beach will feature state-of-the-art gaming technology, full-service broadcast capabilities to produce livestreams and content, as well as other amenities to create a comprehensive esports and gaming experience unlike any other in Northeast Ohio.
"We're thrilled to introduce this state-of-the-art facility designed to provide esports enthusiasts from Cleveland, Northeast Ohio and beyond a place to come together to compete, create and celebrate the world of competitive gaming," said Nic Barlage, Cavaliers president of business operations. "Not only will this training center give our Cavs Legion team a first-class venue to practice and sharpen their skills for the NBA 2K League, but it will also provide our region's next generation of star gamers best-in-class tools to fuel their passion for esports."
The latest professional gaming setups, hardware and equipment will be utilized throughout the new center for practice, competition and content creation. Features include:
Forty gaming stations each featuring Alienware gaming desktops, Raynor gaming chairs, SteelSeries peripherals, portable WebAround green screens and more.
Centralized within the venue is a two-tier stage designed for a six-versus-six competitive gaming setup. The stage is against the backdrop of a 16-foot-long by 5-feet-high borderless video wall display that has the flexibility for zoned or multi-window layouts.
A three-seat analysts' desk flanks the stage to provide current and aspiring esports media an opportunity to analyze and call the gaming action.
Two sound-proof streaming pods that feature advanced production streaming equipment powered by Alienware for around-the-clock content creation.
A confessional-booth style content studio featuring an immersive video production backdrop, as well as some of the best broadcast and lighting equipment available to the market.
An Everstream internet network capable of download speeds upwards of five GB/S for a zero-lag gaming and streaming experience.
A GE smart lighting system with the ability to transition to different tones and color schemes to set the mood and limit eye strain.
Public tournaments, esports educational programs, rental opportunities and more will be planned and available in the open-layout space during the Cavs Legion offseason. For more information, please visit CavsLegion.com.
Media and esports fans throughout the region can look forward to a Grand Opening event and the first public esports competition opportunity in the fall of this year.