PARX CASINO persuades the Keystone states regulators to confine the number of IGOs in the state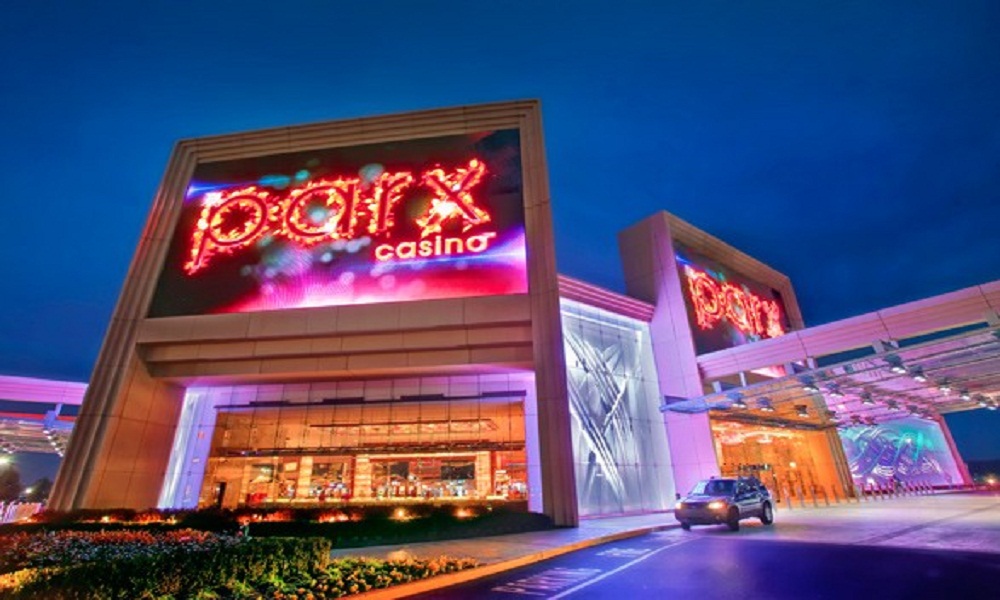 Reading Time:
3
minutes
In an effort to confine the number of Interactive Gaming Operators (IGO's — aka skins) that can establish shops in the State of Pennsylvania, Parx Casino Bensalem, the largest casino complex based in Pensylvania owned and operated by the Greenwood Gaming and Entertainment (GGE), persuaded the regulators of the state.
Parx: One skin per certificate holder
As per a  letter discovered by Gambling Compliance Research Director, Chris Krafcik, on January 30th, GGE  beseeched the keystone state's  Gaming Control Board (paywall) to confine specifically each incoming internet gambling certificate holder (understood to be the land-based casinos that currently possess a license to conduct brick & mortar business in PA) to one skin per establishment; and that all branding should directly correlate to the main license holder.
GGE argued "The contrary scenario — whereby a Certificate Holder can have unlimited skins with it bestowing the ability to operate with any number of Interactive Gaming Operators ("IGOs"), some perhaps in partnership with third-party Qualified Gaming Entities and utilising the third party's brand — creates a sublicensing regime that essentially transfers licensing authority from the PGCB to the Certificate Holder."
In addition, GGE clings to the belief that the Board "should require that any branding associated with those skins match the brand of the Certificate Holder's commercial casino operating under its PGCB slot machine license." The entire email correspondence from GGE to the Gaming Control Board is available here.
The mandates suggested by GGE would essentially block sub-licensees (such as PokerStars, Betfair, and WSOP) from marketing their brands in Pennsylvania while locking-down the state's future iGaming market in favour of a handful of large casinos with major brand power and customer databases in Pennsylvania. Parx Casino would, of course, be a primary beneficiary of such a policy, as it is the long-standing revenue leader in the PA brick & mortar casino industry.
Parx Casino is joined by Hollywood Casino Grantville, parent company Penn National, in its view that Pennsylvania should not adopt a similar strategy to neighbouring New Jersey, where iGaming revenue has consistently risen as more IGOs have entered the picture.
Response from iDevelopment and Economic Association
The iDevelopment and Economic Association (iDEA – which encompasses iGaming power brokers such as The Stars Group, GVC Holdings (parent company of Party Poker), Resorts Interactive and Tropicana Entertainment) has responded to GGE's lobbying efforts with its own communication to the Pennsylvania Gaming Control Board.
Not surprisingly, iDEA points to the current New Jersey iGaming model which has provided clear benefits for the health of the industry as well as Garden State residents through additional tax revenue.
"By allowing multiple skins per license, Pennsylvania will encourage robust competition among operators," iDEA states in its letter to the PGCB.
"To compete with larger casinos, smaller casino operators might partner with both poker and table game operators under separate skins to provide innovative products under larger brand names," iDEA adds. "Without the availability of multiple skins, they would be unable to do so. That competition and innovation will result in higher revenue for the state and greater satisfaction for players."
 Thoughts and analysis
There is truth to iDEA's arguments, as the allowance of multiple skins does encourage competition, ultimately resulting in a healthier environment for both operators and players. In New Jersey, there's been a clear appetite for more sites than there are casinos, with brands such as Betfair and Play Sugar House gaining significant market share, all while bolstering the revenue of smaller Atlantic City brands.
In Pennsylvania, limiting the number of skins will be highly discouraging to smaller casinos, as the licensing fee to become an iGaming certificate holder for slots, table games, and poker is set at an outlandish $10 million (or $4 million per vertical). It is hard to foresee lesser land-based casinos getting too excited about paying this exorbitant amount for just one or two sites, especially for online gambling services that offer slots, which will be taxed at an unprecedented 54 percent of Gross Gaming Revenue.
Not to mention, if the sites are required to be self-branded, big brands like Parx will have a built-in advantage at launch, further discouraging smaller brands from taking a shot. This will be a shame, as smaller brands have proven more successful than the top dogs in New Jersey over the long haul — a fact we assume Parx is well aware of.
Ultimately this feels like a power grab from Parx, who will be a reluctant participant in the iGaming industry, and is looking to protect its industry-leading brand by all but preventing its competitors from entering the space.
The Pennsylvania Gaming Control Board will have the last say on this developing story as Keystone State residents anxiously await the 2018-2019 rollout of real money internet gambling.
Mississippi coast casinos post new April revenue record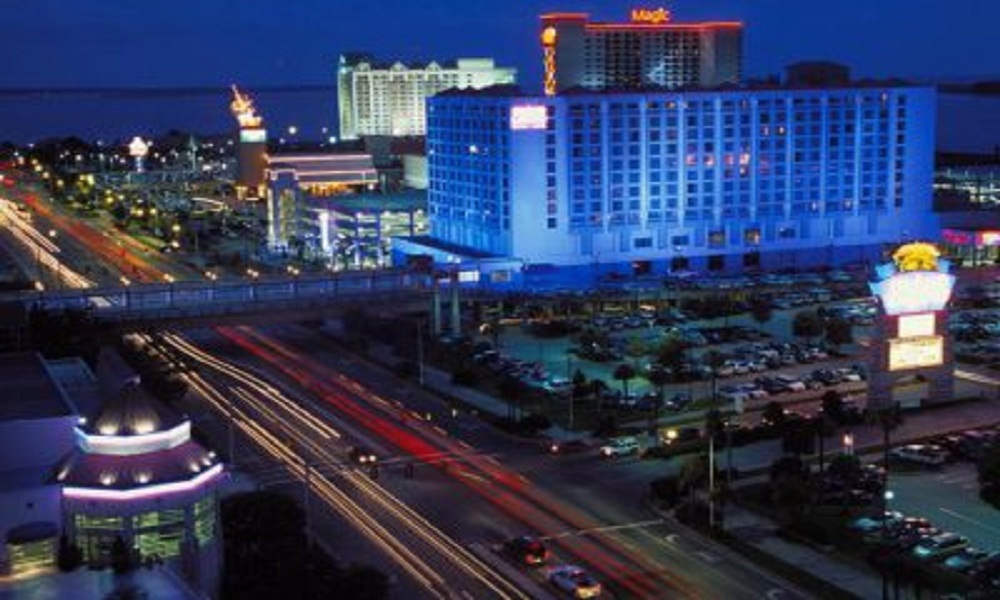 Reading Time:
1
minute
Mississippi's Gulf Coast casinos posted new revenue records in April, that the gross casino earnings at the 12 Gulf Coast gambling centres hit an all-time record of $108.6 million in April – which is $1.4 million more than the previous high set in April 2007. It happened when volunteers and contractors were flooding the coast following Hurricane Katrina.
The numbers put coastal casinos up to $407 million for the year compared to $404 million during the same period last year. But the state's river casinos saw revenue decline in April by nearly 1 percent to about $75 million.
The numbers were released by the Mississippi Department of Revenue.
Source: washingtontimes.com
Casino Workers to launch a Massive Strike in Las Vegas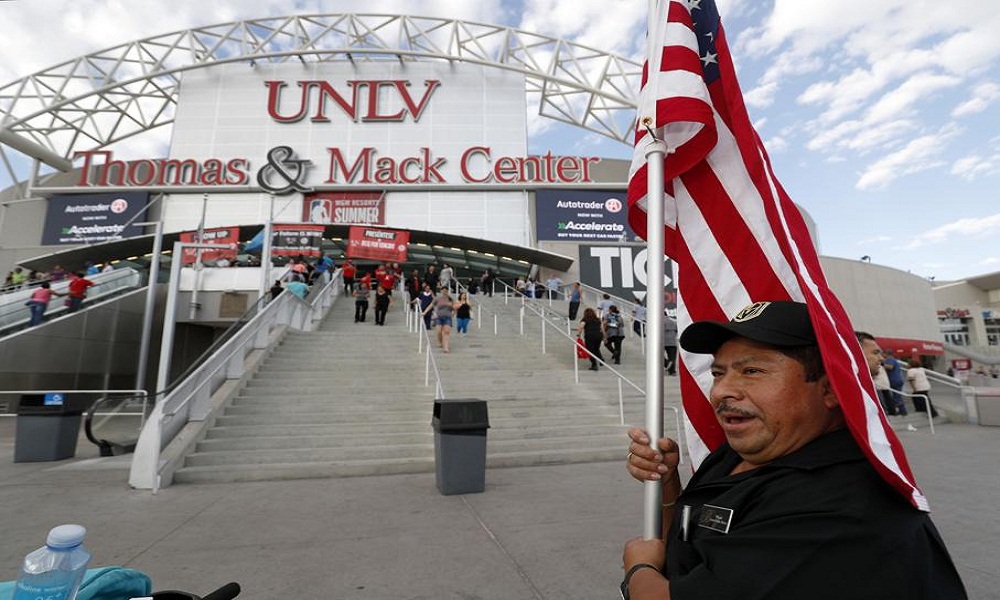 Reading Time:
2
minutes
Thousands of hotel and casino workers in Las Vegas may walk off the job next month.
About 25,000 casino workers voted in favour of a strike, called by their union. Reports indicate that 99% of the union members voted in favour.
Contract agreements for to the workers expire at midnight on May 31. Thus far, negotiations for a new contract have not reached any positive conclusion, leaving new contracts for the 50,000 unionised workers in balance. Union officials are reportedly calling on the casino-operating companies to increase wages, ensure job security, and strengthen protections against sexual harassment.
While the vote gives the union negotiating committee the authority to call a strike any time after June 1, it does not necessarily mean it will occur. It is contingent upon the unions not reaching an agreement on these contracts before their expiration.
What's at stake
The contracts, covering approximately 50,000 workers, include everyone from bartenders and room attendants to servers, cooks, and kitchen workers, according to NBC News. Properties that could be affected include the Bellagio, Caesars Palace, El Cortez, MGM Grand, Planet Hollywood, The D, and Stratosphere.
Should the strike go forward, it could be massively disruptive for the city. The last time casino workers in Las Vegas went on strike, in 1984, the city lost millions in tourism revenue and gambling income. That strike lasted 67 days.
How Vegas has changed
Since the 1984 strike, the gaming industry has grown, meaning that more workers are needed and a strike could have an even greater impact, suggests Ruben Garcia, a professor of law at the University of Las Vegas. What's more, the newly-formed Las Vegas hockey team, the Golden Knights, will be playing in the Stanley Cup final at home in early June, and is likely to draw thousands of fans.
The union's vote to authorise a strike is likely to give it additional bargaining power in its ongoing contract negotiations. In 2002, the union similarly voted for a strike, but was able to reach a deal and avoid the strike. Casino-operating companies have just over a week to get to a similar outcome this time around.
Source: fortune.com
AGA outlines sports betting priorities in letter to Congress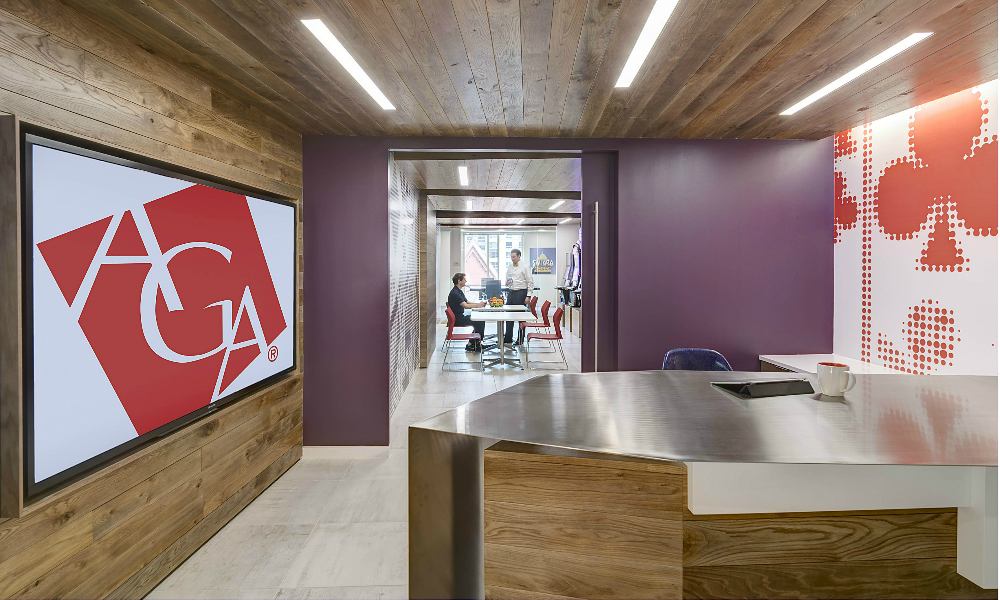 Reading Time:
2
minutes
In a letter to federal lawmakers, American Gaming Association (AGA) President and CEO Geoff Freeman reiterated the gaming industry's top priorities in the evolving debate on how to create a successful legal sports betting market in the United States.
Following last week's momentous U.S. Supreme Court decision ending the federal sports betting ban, the casino gaming industry is dedicated to building the world's most secure and successful sports betting system. As legal, regulated sport betting expands across the country, AGA and the gaming industry will work with all stakeholders who share our commitment to eliminating the vast illegal gaming market.
Below are the priorities the gaming industry will pursue:
Empower State Regulation: More than 40 states and 260 jurisdictions have proven to be effective gaming regulators. AGA will be a resource to state policymakers and regulators as they consider sports betting legalization. AGA will also combat any attempts by the federal government to neuter state regulatory power.
Place Consumers First: AGA encourages all stakeholders to understand the intricacies of the illegal marketplace and why consumers turn to it. AGA will promote strong consumer protections – which the illegal market fails to offer – and consumer-centric conveniences such as intrastate mobile wagering.
Strengthen Game Integrity: Rigorous sports betting regulation strengthens game integrity, a primary aim shared by the gaming industry and sporting bodies. New technologies make it possible to track legal wagering and identify suspicious activities. The gaming industry supports establishing a national data repository to share any suspicious betting information with law enforcement, gaming regulators and sporting bodies.Promote
Responsible Gaming and Responsible Advertising: The gaming industry encourages effective responsible gaming programs in all jurisdictions that enact regulated sports betting. To this end, the gaming industry will voluntarily pursue the creation of a self-regulatory model to guide sports betting advertising.
Encourage Contracts over Statutes: Sports betting can benefit sporting bodies and gaming companies alike. The gaming industry supports strong contracts between these parties to address issues such as data and the value of other activities. The gaming industry will vigorously oppose efforts to use federal or state legislation to set basic business terms.
Source : AGA