PARX CASINO persuades the Keystone states regulators to confine the number of IGOs in the state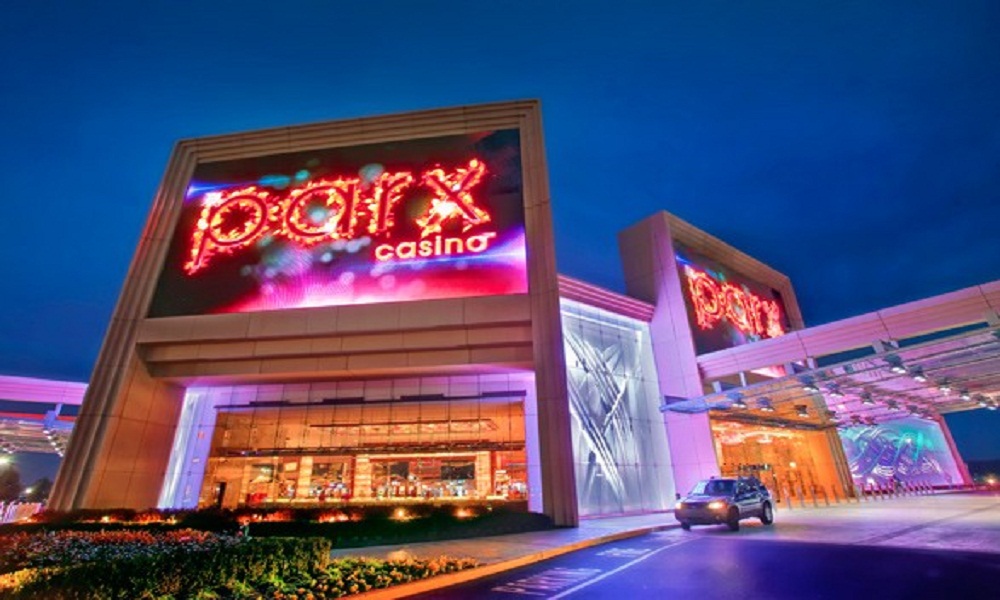 Reading Time:
3
minutes
In an effort to confine the number of Interactive Gaming Operators (IGO's — aka skins) that can establish shops in the State of Pennsylvania, Parx Casino Bensalem, the largest casino complex based in Pensylvania owned and operated by the Greenwood Gaming and Entertainment (GGE), persuaded the regulators of the state.
Parx: One skin per certificate holder
As per a  letter discovered by Gambling Compliance Research Director, Chris Krafcik, on January 30th, GGE  beseeched the keystone state's  Gaming Control Board (paywall) to confine specifically each incoming internet gambling certificate holder (understood to be the land-based casinos that currently possess a license to conduct brick & mortar business in PA) to one skin per establishment; and that all branding should directly correlate to the main license holder.
GGE argued "The contrary scenario — whereby a Certificate Holder can have unlimited skins with it bestowing the ability to operate with any number of Interactive Gaming Operators ("IGOs"), some perhaps in partnership with third-party Qualified Gaming Entities and utilising the third party's brand — creates a sublicensing regime that essentially transfers licensing authority from the PGCB to the Certificate Holder."
In addition, GGE clings to the belief that the Board "should require that any branding associated with those skins match the brand of the Certificate Holder's commercial casino operating under its PGCB slot machine license." The entire email correspondence from GGE to the Gaming Control Board is available here.
The mandates suggested by GGE would essentially block sub-licensees (such as PokerStars, Betfair, and WSOP) from marketing their brands in Pennsylvania while locking-down the state's future iGaming market in favour of a handful of large casinos with major brand power and customer databases in Pennsylvania. Parx Casino would, of course, be a primary beneficiary of such a policy, as it is the long-standing revenue leader in the PA brick & mortar casino industry.
Parx Casino is joined by Hollywood Casino Grantville, parent company Penn National, in its view that Pennsylvania should not adopt a similar strategy to neighbouring New Jersey, where iGaming revenue has consistently risen as more IGOs have entered the picture.
Response from iDevelopment and Economic Association
The iDevelopment and Economic Association (iDEA – which encompasses iGaming power brokers such as The Stars Group, GVC Holdings (parent company of Party Poker), Resorts Interactive and Tropicana Entertainment) has responded to GGE's lobbying efforts with its own communication to the Pennsylvania Gaming Control Board.
Not surprisingly, iDEA points to the current New Jersey iGaming model which has provided clear benefits for the health of the industry as well as Garden State residents through additional tax revenue.
"By allowing multiple skins per license, Pennsylvania will encourage robust competition among operators," iDEA states in its letter to the PGCB.
"To compete with larger casinos, smaller casino operators might partner with both poker and table game operators under separate skins to provide innovative products under larger brand names," iDEA adds. "Without the availability of multiple skins, they would be unable to do so. That competition and innovation will result in higher revenue for the state and greater satisfaction for players."
 Thoughts and analysis
There is truth to iDEA's arguments, as the allowance of multiple skins does encourage competition, ultimately resulting in a healthier environment for both operators and players. In New Jersey, there's been a clear appetite for more sites than there are casinos, with brands such as Betfair and Play Sugar House gaining significant market share, all while bolstering the revenue of smaller Atlantic City brands.
In Pennsylvania, limiting the number of skins will be highly discouraging to smaller casinos, as the licensing fee to become an iGaming certificate holder for slots, table games, and poker is set at an outlandish $10 million (or $4 million per vertical). It is hard to foresee lesser land-based casinos getting too excited about paying this exorbitant amount for just one or two sites, especially for online gambling services that offer slots, which will be taxed at an unprecedented 54 percent of Gross Gaming Revenue.
Not to mention, if the sites are required to be self-branded, big brands like Parx will have a built-in advantage at launch, further discouraging smaller brands from taking a shot. This will be a shame, as smaller brands have proven more successful than the top dogs in New Jersey over the long haul — a fact we assume Parx is well aware of.
Ultimately this feels like a power grab from Parx, who will be a reluctant participant in the iGaming industry, and is looking to protect its industry-leading brand by all but preventing its competitors from entering the space.
The Pennsylvania Gaming Control Board will have the last say on this developing story as Keystone State residents anxiously await the 2018-2019 rollout of real money internet gambling.
Pennsylvania Gaming Control Board Reports January Fantasy Contests Revenue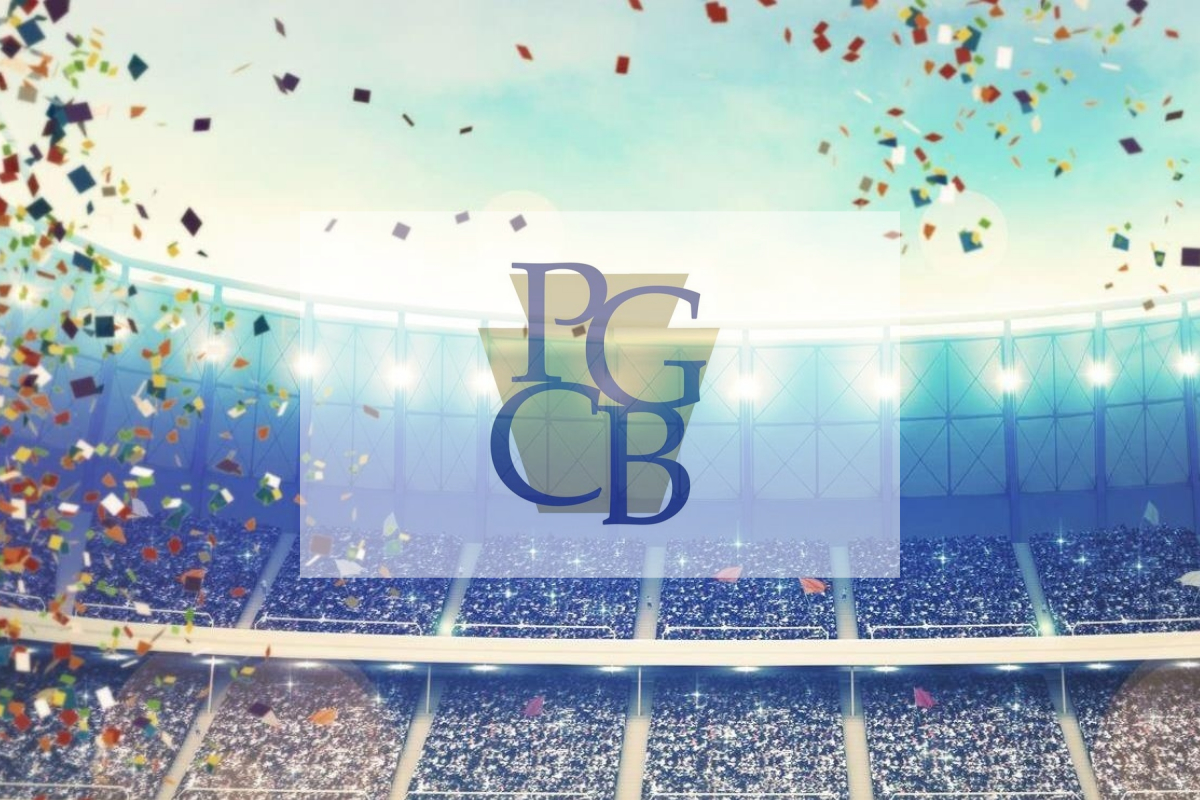 Reading Time:
2
minutes
The Pennsylvania Gaming Control Board posted on its web site the January Fantasy Contests Revenue Report. The report provides a breakdown on fees collected from the play of Pennsylvania participants, Fantasy Contests Operators' adjusted revenue, and tax revenue due to the Commonwealth. The report can be found at www.gamingcontrolboard.pa.gov.
Fantasy adjusted revenue for January was $2,116,499 compared to adjusted revenue of $2,860,503 in December 2018.
Tax revenue is derived through a 15% assessment on the adjusted revenue reported by the Fantasy Contest Operators and is deposited into the Commonwealth General Fund. This resulted in tax revenue generated during January of $317,475. Seven of the Fantasy Contest Operators reported tax revenue due.
Fantasy revenue and tax revenue for each of the providers for January 2019 is displayed in the following table:
Fantasy Contest Provider

January 2019

Fantasy Contest

Adjusted Revenue

January 2019

State Tax Due

DraftKings

$1,026,565.22

$153,984.78

FanDuel

$998,218.08

$149,732.71

Yahoo Fantasy Sports

$41,878.21

$6,281.73

DRAFT

$35,986.44

$5,397.97

Sportshub Technologies

$8,795.00

$1,319.00

Fantasy Draft

$4,201.20

$630.18

Boom Fantasy

$854.78

$128.22

Total

$2,116,498.93

$317,474.59
About the Pennsylvania Gaming Control Board:
The Pennsylvania Gaming Control Board is tasked to oversee all aspects of the state's casino industry, including sports wagering offered currently at six locations. The oversight also includes other new gaming initiatives, expected to be launched in the coming months, which were created through Act 42 of 2017, an amendment to the Race Horse Development and Gaming Act.
The Commonwealth's casino industry currently consists of 10 stand-alone and racetrack casinos in operation, along with the two smaller resort casinos.  These facilities collectively employ nearly 17,000 people and annually generate approximately $1.4 billion in tax revenue from slot machine and table games play. The largest portion of that money is used for property tax reduction to Pennsylvania homeowners.
Additional information about both the PGCB's gaming regulatory efforts and Pennsylvania's gaming industry can be found at gamingcontrolboard.pa.gov. You can also follow the agency on Twitter by choosing @PAGamingControl.
Source: Pennsylvania Gaming Control Board
William Hill strengthens activity in Nevada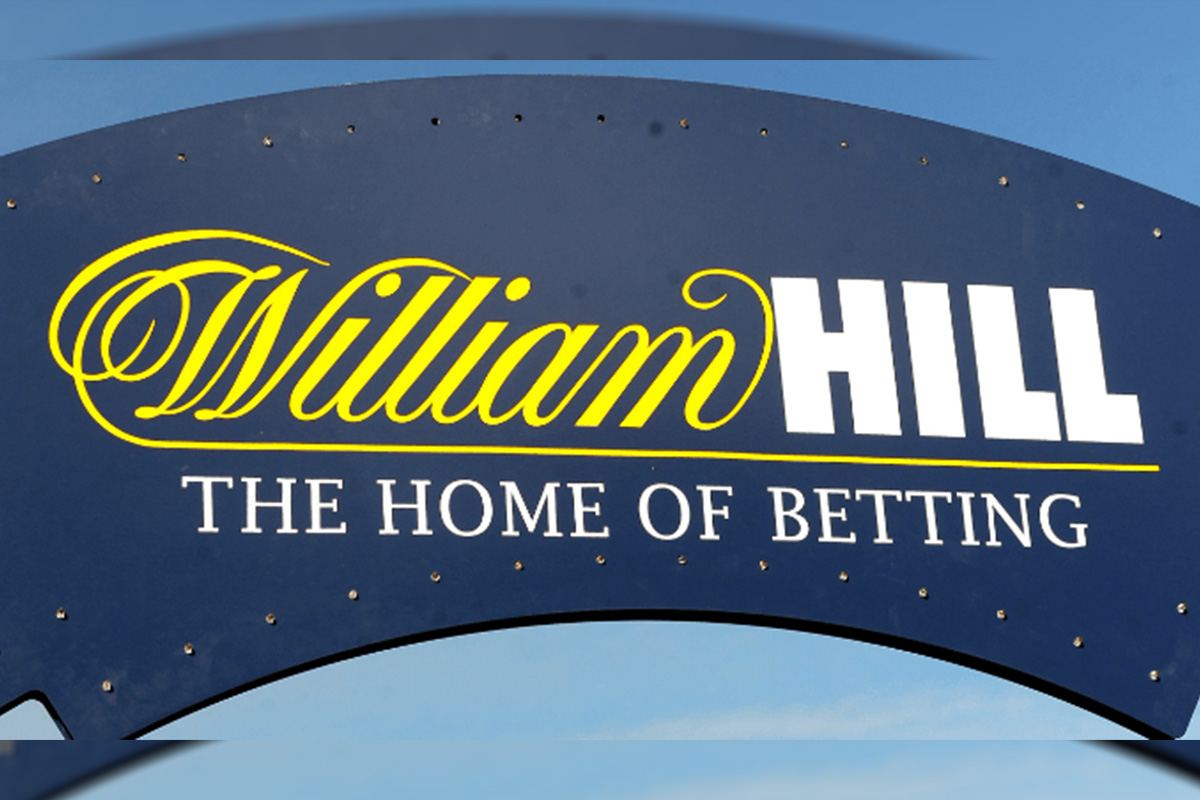 Reading Time:
1
minute
William Hill has expanded operation in Nevada, as it is now now operating all Golden Entertainment, Inc. race and sportsbook operations in the state.
The expanded partnership allows bettors use William Hill's innovative wagering technology, including its award-winning mobile sports betting app and live InPlay wagering menu.
"We are excited to continue expanding our relationship with William Hill, which has a proven sports wagering platform not only in Nevada but around the world. We look forward to growing our business in Nevada and other jurisdictions through this partnership," said Steve Arcana, COO of Golden Entertainment, Inc.
"The addition of the four new casino resorts marks an exciting new chapter in our relationship with Golden Entertainment. We look forward to working together to offer sports fans an amazing experience for many years to come in Nevada and elsewhere as opportunities arise," said Joe Asher, CEO of William Hill U.S.
The new development expands Golden Entertainment's existing partnership with William Hill, which includes operating the race and sports books at Pahrump Nugget Hotel & Gambling Hall and full-service kiosks at Gold Town Casino – Pahrump, and Lakeside Casino & RV Park in Pahrump, as well as depositing kiosks at approximately 80 Golden Entertainment wholly-owned taverns and third-party-distributed gaming locations throughout Nevada. William Hill will also continue to operate the race and sports books at Edgewater and Colorado Belle casino resorts in Laughlin, following Golden Entertainment's recent acquisition of the properties.
Sacramento Kings and Swish Analytics to test innovative predictive gaming lounge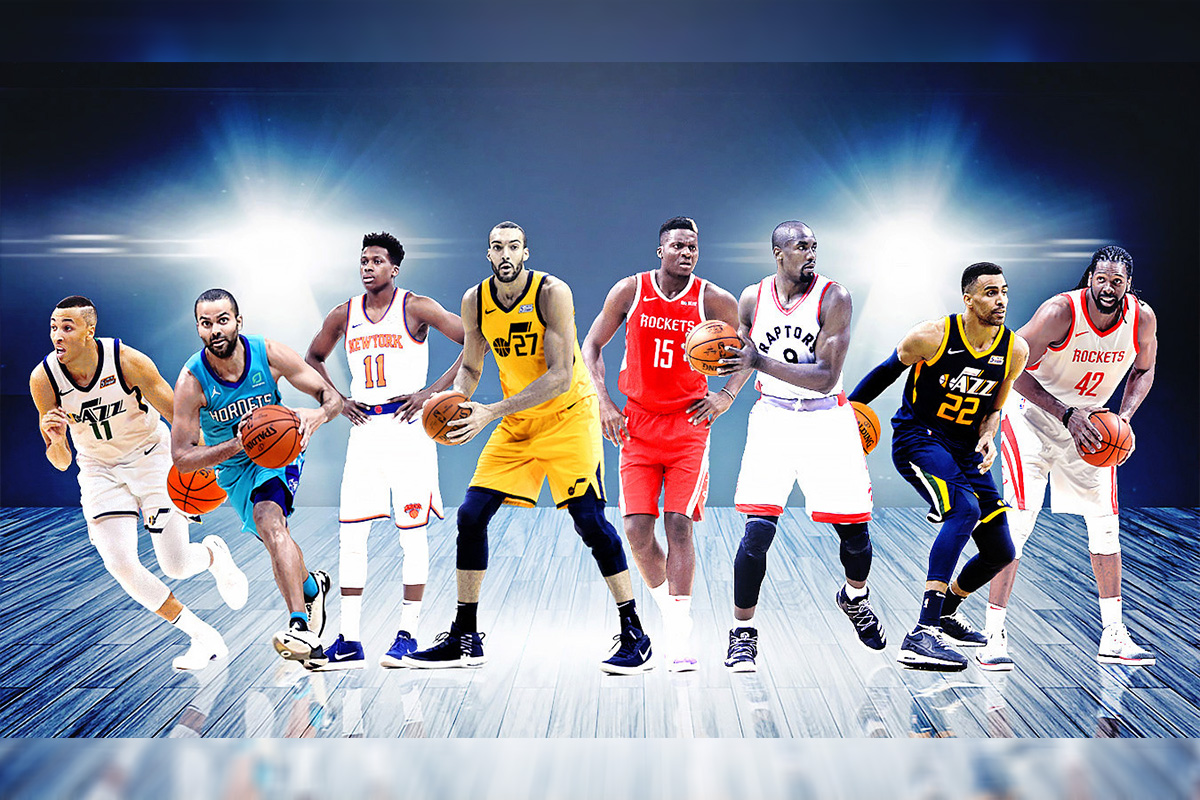 Reading Time:
2
minutes
Sacramento Kings and Swish Analytics have joined hands to launch the first of its kind gaming lounge, named 'Sacramento Kings Skyloft'. It presents a new entertainment experience to the club's fans Both the companies will demo the NBA's first dedicated space for the free-to-play, in-arena predictive gaming experience.
"Basketball fans across the country are clamoring for gaming options, and we're thrilled to be the first NBA team to bring this unique experience to Sacramento," said Vivek Ranadivé, Owner and Chairman of the Sacramento Kings. "Predictive gaming is incredibly disruptive and will only continue to gain popularity in the NBA and beyond. Working with industry leaders like Swish Analytics allows us to test and perfect this technology to give fans the best experience in future seasons."
"We're proud to bring this gaming technology to the NBA with a forward-thinking and creative organization like the Sacramento Kings," said Bobby Skoff, Co-Founder of Swish Analytics.  "Nobody is better than the Sacramento Kings at building best-in-class fan experiences utilizing technology. The popularity of predictive gaming shows no signs of slowing down and we look forward to continuing to build and iterate the BetRush platform in Sacramento."
About Swish Analytics:
Swish Analytics is the leading platform for powering U.S. sports betting products. We deliver odds origination, risk management and trading software for the core four U.S. sports, with specializations in player propositions, in-play and Bet Request odds making solutions.
About BetRush:
BetRush is a Live Bet Stimulation engine: a real-time streaming feed of betting-focused analysis, content, statistics, odds and visualizations to help viewers engage with live games and to stimulate betting activity. All content is derived from Swish's proprietary in-house sports analytics and odds making platform. BetRush helps league gaming partners, streaming providers, media partners, affiliates and sportsbook operators to attract more betting interest, increased turnover and higher revenues around NBA, NFL, MLB and NHL betting. BetRush is available via API, white-label iOS application, iframe, SDK or HTML feed.