Exclusive Interview with Jens Bader, Co-founder of MuchBetter, previously CCO at Secure Trading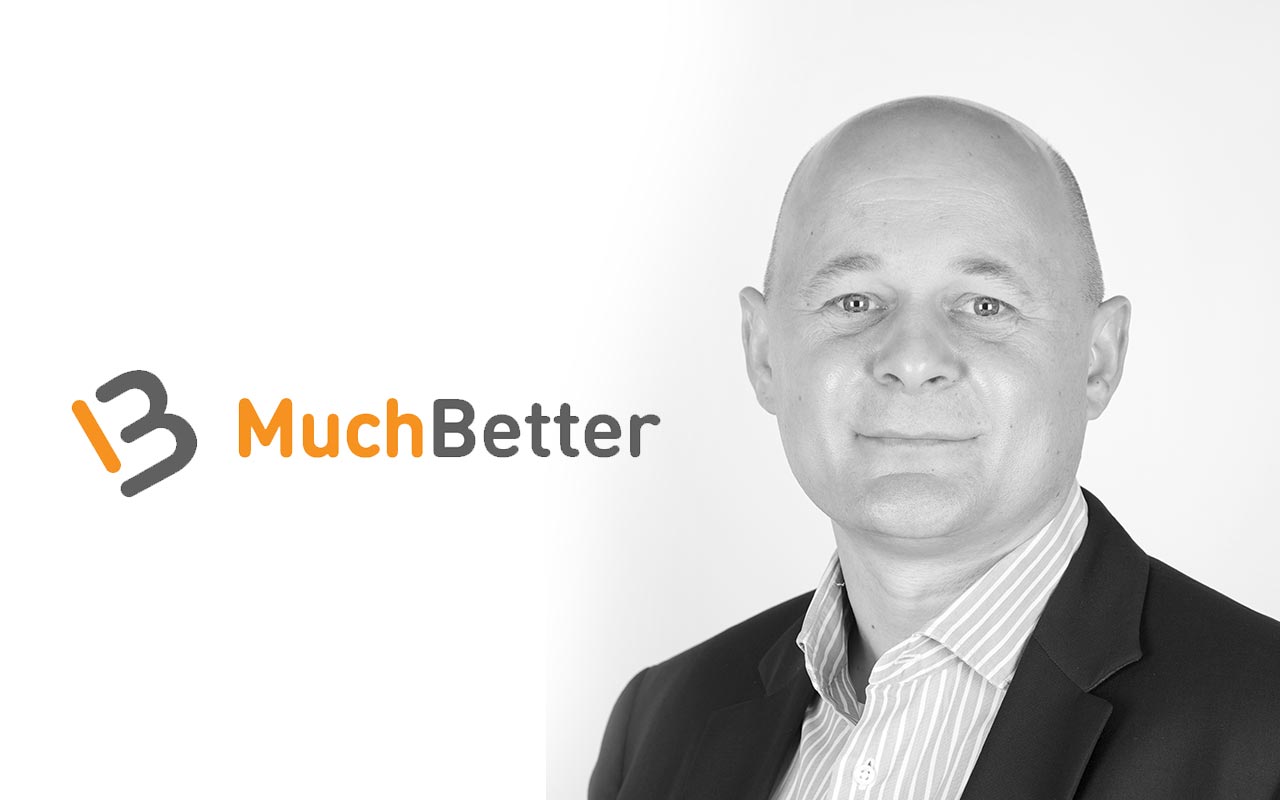 Reading Time:
7
minutes
My interviewee today is Jens Bader, who has a rich management background with more than 20 years of experience in the Online and Mobile Payments industry. He is a a seasoned commercial leader, Jens recently co-founded MIR Limited, an FCA-licensed FINTECH group that develops and operates second-generation electronic money services servicing on- and offline merchants.
I would also like to thank you for following my interview series and for sharing these information with your colleagues and partners. If you would like to be featured in an upcoming interview, please send me an e-mail to [email protected] and I will happily get back to you!
Thank you very much for being available for this interview. First I would like to ask you to shortly introduce yourself.
Jens: My Name is Jens Bader, I am one of the co-founders of a new payments company and scheme called MuchBetter. I spent most my professional life in the payments industry, hopefully growing my knowledge alongside the fantastic and exciting development we have seen in payments technology during that last 20 years.
Will you please tell us more about your company and why you chose to get into gaming?
Jens: As said, I have been working in the online payments industry from the very early days on and online gaming industry has always been at the forefront of innovation. Many of the pioneers in online gaming have been quite important in the continuous development and improvement of online payment services.
During my career, in different roles and for different providers, I worked very closely with online gaming operators. I always found that the cooperation between the payment service provider and the demanding gaming client to be both challenging and exciting. What was once considered to be one of the riskiest online businesses that a payment provider could underwrite, is today one of the most professional managed online industries. Indeed, gaming is now often a benchmark in risk management, fraud detection and prevention.
Personally, I can say that having worked at the intersection of payment and gaming allowed me to learn at a pace that would have been difficult to achieve in a different setup. In my 20 years in the industry, I have seen payments from all sides: Issuing, Acquiring, e-money, cash, processing – there is not a spot in the payments chain that I have not been active in. About a year ago and after a few inspiring conversation with some of my future co-founders, I felt the timing was right to bundle all my experience, my network and enthusiasm for payments to build a payments product that I felt was a next-generation payment service. I felt that it needed to be centred around a number of typical and systematic payments challenges and issues that the gaming industry has been consistently facing. What my team and I came up with is a new payments app that by technological design eliminates or neutralizes the issues we have identified. Our product delivers a better commercial model, hence substantial cost savings, counters and eliminates the typical fraud patterns in gaming and allows operators to have a reliable and indemnified payment product that can be operated internationally. Our payments app "MuchBetter" has also been engineered considering the vast regulatory changes that affect the gaming and the payments world. Our payments service provides data points that support operators being compliant with AML4/5. The world is talking about open APIs, we have anticipated a data and information sharing-approach already when we built the product. We don't just talk about it, it is live and working. In general, MuchBetter is a payment product purpose-built for the gaming industry, a bench-mark for combining modern technology to deliver a superior payments experience to both players and operators.
You have a rich management background with more than 20 years of experience in the Online and Mobile Payments industry. You have recently co-founded MIR Limited, an FCA-licensed FINTECH group that develops and operates second-generation electronic money services servicing on- and offline merchants. As co-founder of MIR you also design and oversee the commercial strategy of the Group. I would like to congratulate you for this successful career and I would like to ask you: What is the price or what is the secret of such an impressively successful career?
Jens: I enjoy what I do immensely. While it is quite a mountain of work, there is never a dull moment either. The spirit and atmosphere within our small organisation is amazing. I am lucky to be able to work with such an exceptional group of people. The industry is fast-moving, constantly changing and has always had a certain complexity. The fact I could practically grow up with the developments in the payments industry helped me in understanding the complexity. When I am challenged to solve a problem, it often helps me to remember the early days in payments and how the services have developed the way they have. It helps me distinguishing the parts that are actually addressable from the parts that are not worth conquering as they are historical and a pillar I have to work around or incorporate in my approaches. The biggest sacrifice over the years has been the enormous amount of travel that my roles requested. There is so much you miss at home and the time with the family you miss. This I felt was the biggest personal challenge over the last couple of years, being there for the family.
Will you please tell us more about the projects you have worked on and about any difficulties and successes you have experienced during your career?
Jens: I remember the days when payments were mostly unregulated. The sole priority was ensuring that a customer could somehow pay a merchant. That was pre-PSD in Europe and worldwide there was no regulatory framework whatsoever for online payments. When the industry grew up and regulation kicked in, this change needed to be managed. What was OK six months ago, wasn't OK anymore. I was in the middle of a changing industry that is such a critical item of modern e-commerce as we know it today. I realized payment companies needed to change to comply but were still required to secure and hang on to their existing revenue sources. When I compare the old days with today's environments, I often smile. It feels so surreal; the way things were handled back then.
The payments industry is all about scale. Transaction business is volume business, so the underlying main revenues come from processing vast volumes. If you operate within an organisation that has been built up for the last 10 years, you have that advantage of sitting on a large merchant portfolio. Pricing pressure on acquiring and processing further increased the necessity to aggressively grow the volume within every payments organisation. The challenge that we face here as a newcomer is being able to offset the fact you come with only marginal existing business into a commoditised industry where volume is the most business-critical economical factor with the chance to utilize better, faster, smarter technology to attract new, meaningful business quickly. We need to challenge the business models to stand a fair chance of succeeding – and this is what we do and what is quite a tricky subject to manage.
What role do you undertake in the company's life? What are your tasks and responsibilities?
Jens: For one thing, I am the guy with the nice shirts. However, my main role is to set the company's commercial plan and strategy, and ensure it is formed in a way that allows the teams to execute it promptly. I oversee the commercial day-to-day activities and still take on many of the market-facing tasks such as meeting prospects, representing Muchbetter in the industry, and talking to influencers to imbed Muchbetter further into the payments landscape. I like the hands-on activities, writing to business and helping to execute the commercial plan that I set in place. The shirts sometimes help with that.
What is your personal opinion about the gambling industry in general in Europe or in the countries you know better?
Jens: The gaming industry has constantly developed and is – in Europe – on a very high, professional level. The amount of regulatory change and adoption over the last 10 years has been almost overwhelming. One effect we witness today is the state of consolidation. Consolidation in any industry vertical is always a sign of maturity, market saturation and requirement to capitalise on synergies to maintain growth. Overall, I think that the European Online Gaming industry has achieved higher social acceptance, improved their overall reputation and grown to an exceptional professional level. Personally, I sometimes miss the "old days", the eccentricity and unconventional ways of how the industry operated, but as someone running a supplier business now, I am immensely grateful for the solidity and good governance that we see in the industry today. Gaming today and certainly even more so tomorrow is all about the quality that is being delivered to the customer. You can enjoy gaming, you are legally allowed to do so, now it is about coming out on top by meeting customer's expectations.
Which are the future plans of the company that you can talk about to our readers?
Jens: We are all gaming and payments experts, so we will always be close and aligned with the gaming industry. However, we need to further develop our payment service to be just as ground-breaking in other industries as we are for gaming today. Diversification is always a difficult task to manage and succeed with, so it's better to start early. We identified certain online industries that are battling similar payment challenges as gaming does. We apply the same philosophy here – we identify the main issues that we as a payment supplier can address to make life easier for the participants in such markets. We further build on our existing payments app to grow acceptance on both sides, merchants and customers, but we will also be broadening our payments portfolio and infrastructure to offer additional services and capabilities to our merchants. We have great ideas around subscription management, market-places and money remittance markets. Social money concepts are one of the topics close to my heart.
Tell us please about your future plans, projects regarding your professional life.
Jens: Obviously, my main objective is to build MuchBetter into a rock-solid, leading payments organisation. This won't happen overnight, so I consider this to be the long-term goal. I also serve as advisory to some companies which helps me keeping an open mind and a sense for the wider market and helps us in identifying opportunities for partnerships. Any successful payments business needs to be international, when the time is right, I like to take the lead on our internationalisation and maybe be the one that opens our Chinese offices!
Who is your favourite actor or actress?
Jens: I enjoy watching Steve Buscemi – he is a genuine character and unique in how he plays his roles.
Where would you travel the most in Central Europe?
Jens: London for business, but for pleasure and good food, it has to be Italy
About Jens
Jens has a rich management background with more than 20 years of experience in the Online and Mobile Payments industry. A seasoned commercial leader, Jens recently co-founded MIR Limited, an FCA-licensed FINTECH group that develops and operates second-generation electronic money services servicing on- and offline merchants. As Chief Commercial Officer of MIR he designs and oversees the commercial strategy of the Group. Previously he was Chief Commercial Officer of Secure Trading Group, a leading European Payment Service Provider and Card Acquirer. At Secure Trading Jens managed the Group's revenue generation and retention. In his prior role as CCO of paysafecard he led the global Account and Sales Management Teams overseeing and managing all commercial merchant relationships. Before joining Paysafecard in 2010, Jens was holding various roles in the payments industry with blue-chip financial institutions as well as payment start-ups. Jens is a frequent speaker on payments and fraud-related topics worldwide. Jens holds a degree in International Business Management.
About MuchBetter
MuchBetter, operated by MIR Limited UK Ltd, an FCA-licensed and regulated e-money issuer, is the new payments application for iGaming. Available on Android and iOS, MuchBetter make effortless online, offline and contactless payments throughout EMEA. Funds can be transferred and received in real-time and MuchBetter's unique commercial model increases operator revenues while its anti-fraud features and use of best in class technology reduces risk.

Wondering 'who moved my customer'? Try Smartico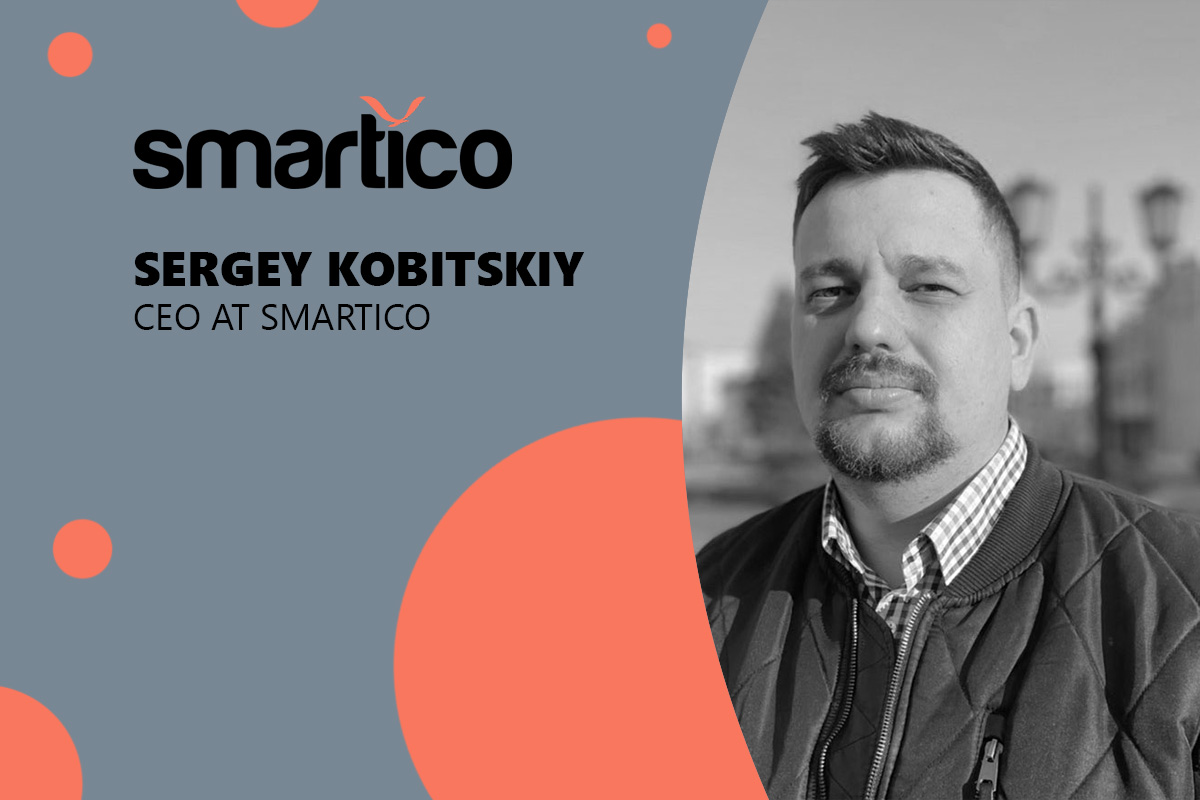 Reading Time:
4
minutes
Most businesses deal just with customers. Plural and generic.
Great businesses, on the other hand, strive to deal with the customer. Singular and unique.
It is not an industry secret as such. But it is easier said than done, or ask any CEO of a mid-level company. Conventional customer relationship management (CRM) hasn't yet progressed beyond the clusters of customers, or what is known as buckets in CRM jargon.
The need to deal with each and every customer in a customized manner is also vital in the gaming and gambling industry, where the customers are getting smarter, more diverse and – let's admit it – spoilt for choices.
Enter Smartico
Smartico, a Ukraine-based technology company offering innovative new online solutions in CRM and gamification, does not promise to solve this problem explicitly. But its products could help in understanding what a customer – every singular, unique customer – expects and needs from a business.
So what does Smartico do to disrupt the existing CRM and marketing scenario in the gaming sector?
Let's hear directly from Sergey Kobitskiy, CEO at Smartico:
"Our CRM automation, enriched with a comprehensive Gamification Platform, together they create a winning combination. We also know how to personalize and optimize the communication to the user based on his or her brand or any other parameters, for example, VIP level or favorite games."
He further elaborates that the idea is to create a one-stop shop that offers modern marketers all the handy tools they need in real time. He goes on to list the details of his CRM one-stop shop:
It will have the ability to engage in real time
It manages all marketing resources in one place
It will have the ability to analyse data in real-time on the sport
It maintains a secured solution, which does not need to store any personally identifiable information (PII).
Origins of the Company
Smartico was founded in 2018. Over the last three years, it has built a robust technological platform and a clear business model. Here Mr. Kobitskiy tersely summarises the company's origins:
"An unpredicted sequence of events brought the right people with the right technical skills, product and operational knowledge together and an idea was born to make Smartico a reality. After a short time a seed investment was in place to start the development process that took more than a year before we could accept the first customers. Now, when we have well established products and a clear business model, we're opening a race for round A fundings to extend our operations to different verticals."
In a nutshell, Smartico offers a unique CRM and marketing product with built-in Gamification module, affiliate marketing system, and real time business intelligence (BI) tool. The product can be integrated into any online gaming or gambling platform.
Since it involves working with multiple platforms, who will take care of the legal aspects? Here Mr. Kobitskiy quickly clarifies the company's position:
"We only offer the extension for the client's platform. We don't offer games, or odds for sports. But the operator can promote any of these through Smartico. Our Gamification module allows the end customers to buy free bonuses, free spins or anything the operator might want to offer. We don't offer any bonuses or free spins, but the operator does. We work with brands that are under the strict regulations of the UK, and consulted compliance lawyers and passed their audit. But we don't have any limit on jurisdictions…. That being said, it is of course the operator's responsibility to follow the guidelines of the corresponding regulator and comply with the criteria and rules of the jurisdiction when producing creative materials or providing bonus offers."
What Works for Smartico
The engines that drive Smartico CRM are the Gamification module and real-time BI tool. Any online CRM platform across industries will benefit from the gamification module. It focuses on an important, but often-overlooked aspect: reducing pressure on the customer support staff.
Mr. Kobitskiy explains further.
"The Gamification Platform that we offer is not limited to any industry and can be applied in iGaming, Ed-tech, Fin-Tech, Banking, Retail and any other online business. We have successfully created many setups for our customers with Online Casino and Sportsbook operations, including Missions and Achievements, Leveling, Tournaments for Casino & Sport, Shops etc. It makes players interact more  with the features, self service in the shop and thereby relieve pressure from the support teams."
The Smartico team take pride in their technological acumen and the quality of the product. It is quite visible in the CEO's words about the BI tool. He goes long into the technological details of the software. Here is a quick summary of his version:
"Our BI is based on a very innovative technology called Apache Druid, and it is tightly connected with every asset and every module we offer across the platform. The Druid provides low latency (real-time) data ingestion, flexible data exploration, and fast data aggregation. All of which empower the BI is to provide the operator with quick analysis of the data from the campaigns, gamification or other modules in the platform."
Here comes the original question back again. How does Smartico help online gambling and gaming businesses to handle every single customer in a unique way?
The CRM automation by Smartico, backed by Gamification module and BI tool, will come very close to it, if not completely achieve the objective.
To put simply, it helps the businesses to approach the customer with the right kind of message, in the most likely format that he or she engages with, at the most optimal timings and with the most suitable offers.
Well, it is in fact much more complex than putting simply like this. With Smartico, perhaps it is easier done than said.
Super league – FIFA chief Infantino: "We need to face the problems in football together"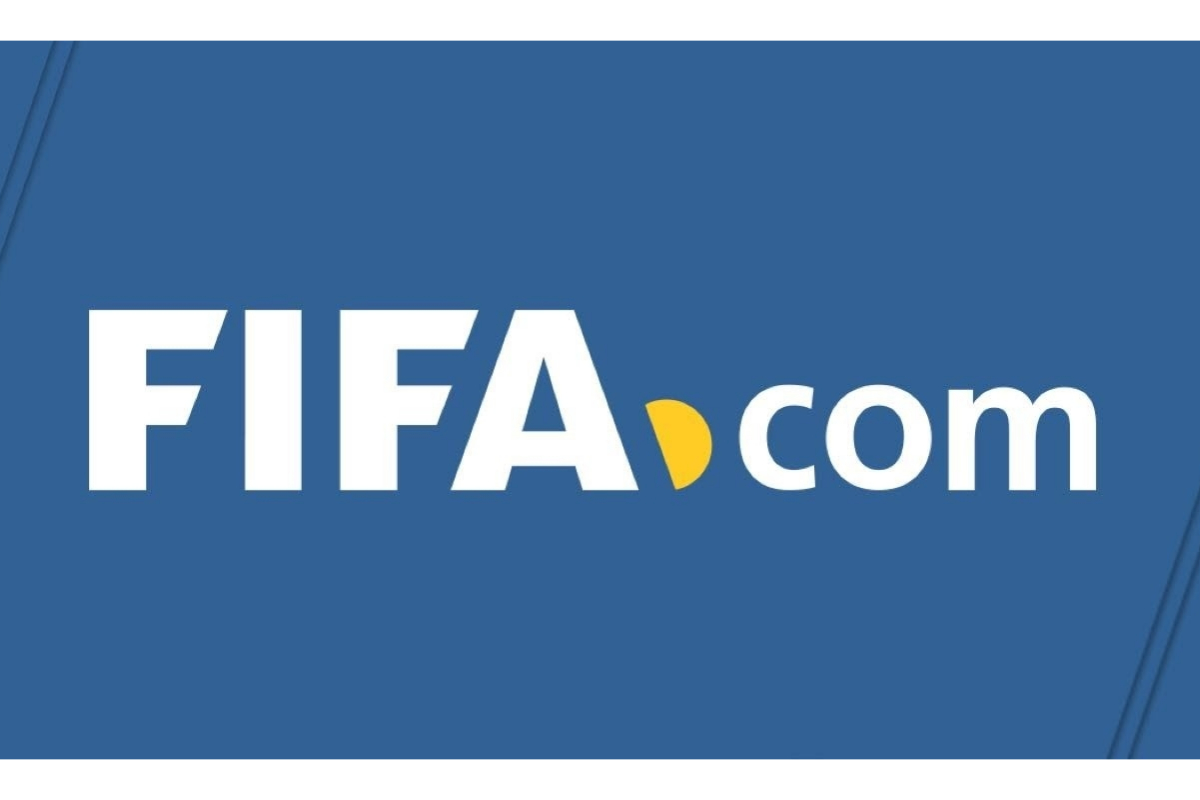 Reading Time:
9
minutes
Speaking to AS, the FIFA president offered his thoughts on the Super League, calling for dialogue with the clubs but also saying he understands the potential need for sanctions
In an exclusive interview with AS, FIFA president Gianni Infantino answers questions on the European Super League (ESL) and major clubs' conflict with UEFA, and discusses the issue of sanctions for the 12 breakaway rebels. He also talks about young people's waning interest in football, clubs' multi-million-euro losses and the need to control spending on transfer fees, players' salaries and agents' commissions, something he describes as "exploding to unhealthy levels".
– As the former secretary-general of UEFA, you appear to be the ideal person to mediate in the conflict between European football's governing body and the major clubs involved in the European Super League breakaway attempt. What can you do to help?
I am the president of FIFA and my responsibility is to defend football as a whole and all around the world. This includes small, medium and big clubs, leagues and federations of all over the world with different levels of development, all the players, coaches, officials and each and every stakeholder, always having in mind the fans, which are and should be at the centre of everything we do. I have been very clear in what is mine and FIFA's position on this matter. We stand by UEFA in rejecting the Super League. We are against it and we will always be against any competition which is not part of the international structures of football and that threatens the unity and solidarity that should always exist in the football pyramid, which links grassroots and amateur level to the top stars. Having said that, it is also my duty to advocate that all the parties should enter into a profound and hopefully constructive dialogue in search of positive solutions. Our duty as the world governing body is to have our doors open to everyone, we need to face the problems in football together.
– It's a conflict that has been bubbling away for years, because each side has its arguments: UEFA because it organises the competition, and the clubs because they're the ones who pay the players. What solutions would you propose?
Our game is so incredibly successful also because there is a bond, a link between the bottom and the top of the pyramid. Between a girl or a boy playing in school or on the streets and a professional player scoring a goal in the final of a big competition. The clubs are an essential part of that pyramid but there are also other structures to ensure that everyone is united and there are solidarity and control mechanisms put in place in order for the less privileged to benefit, even if just partially, from the success and popularity of the most successful and powerful ones. As in everything in life a fair balance needs to be sought so that everyone's interests is defended. As I said, in FIFA, our interest is the defence of football as a whole, from grassroots to the big stars, and all around the world, not only Europe but also in the Americas, the Caribbean, Africa, Asia and Oceania. We, for example, proposed and have approved a competition which we think fills a gap in this particular context. With a proper new Club World Cup, which will replace two competitions (the current annual Club World Cup and the Confederations Cup) so it won't be an extra burden to players, and for which several big clubs will qualify, a new revenue stream will exist with benefits not only for the participating clubs but also to all the entire football pyramid. In fact, FIFA will not keep one single dollar from this competition and we will make sure that a percentage goes to non-participating clubs, leagues, federations, youth and women's football all around the world. Speaking of which, we will be announcing soon the creation of a women's Club World Cup which I think will be also a great success. We need to find solutions together and I have been proposing an extensive and in-depth debate on where we are today and how we can move forward stronger and better prepared for situations like the one which occurred with the pandemic.
– You have said you prefer dialogue rather than sanctions for the clubs; some have considered this an attack on UEFA and its president.
Let me be very clear on that. FIFA and me personally support UEFA and its president against the Super League. I think we need to think carefully on the next steps because this is a complex matter and goes well beyond a single competition – it is about the entire global football ecosystem. As for the sanctions, there are independent and competent bodies that should analyse what can and should be done in this respect and it is therefore not for me to comment on this. Obviously I don't exclude therefore that sanctions are implemented at national, continental or a world level. I said it once and I say again very clearly. Either the clubs want to be part of the football structures, or they will have to face the consequences. This is obvious and I am sure they know that. By the way, since we are talking about it, let me clarify that when I said that a leader has to think on why we are where we are, I wasn't referring to the UEFA president. I was calling on all football administrators to come together and reflect on the context we live in. I would like all the parts to get together and have a constructive dialogue to find the best solutions to everyone. A peaceful solution is always better than a conflict. I repeat, this goes beyond a single competition. This has a global impact as for example there are players from all over the world playing for these clubs and FIFA needs to protect global national team football. In any case, I believe everyone should be entitled to say what he thinks, in the best and most effective format possible with all the stakeholders present, not just a few. Many are willing to enter into a dialogue and of course FIFA's doors are always open to everyone in football, having always at heart the superior interests of football. One thing has to be very clear though, we won't accept proposals that represent a contradiction of the values of our game like sporting merit, solidarity, integrity and the fair access to competitions.
– What do you make of the fact that of the four Champions League semi-finalists this season, three – Manchester City, Paris Saint-Germain and Chelsea – have been investigated for Financial Fair Play breaches? You were one of the major champions of FFP – don't you think that it is no longer effective and that it could be one of the reasons for the creation of the ESL? Because it's clear that UEFA's control mechanisms have failed and that the ESL seeks peer oversight.
UEFA has independent bodies to deal with those cases and I shouldn't comment on them. When FFP was introduced, it was done in agreement with all the clubs and there was a consensus that these rules were necessary. In 2011, European clubs were having a net deficit of 1.7 billion euros and, after the introduction of the FFP, in five years, also thanks to those rules, the losses were reduced to less than 300 million. It's true that with time, things change, and the covid-19 crisis also showed us that we need to adapt. What was effective and adequate 10 years ago might need to be revisited to see if it still makes sense and if it works, but I think football will always need transparency and control mechanisms at all levels.
– In the UK, many supporters took to the streets to protest against the ESL, but none of the Premier League clubs who signed up are British-owned. Their owners are Arab sheikhs, American billionaires and Russian oligarchs. Does football really belong to the fans?
Fans have to be at the heart of everything we do. Without fans and their passion, football wouldn't be what it is and we need to keep that in mind all the time. Football is and should be essentially for the fans and we have to find ways to protect their interests. Investments in football should be welcome but, as I said, as long as they are transparent and there are control mechanisms to ensure a competitive balance as well as a healthy and sustainable industry.
– Of the world's biggest clubs, there are only two that continue to follow the romantic ideal of being exclusively fan-owned: Real Madrid and Barcelona. Do you understand why they feel like Asterix's village?
There are some other examples like in Germany and other countries, but I understand your question, which should also be put into the context of the legal framework where sport fits. Sports and football have a specificity that everyone needs to understand and respect, including political authorities because we don't live in a bubble. Football has to respect laws and systems in the different countries and regions where it's integrated, and those laws should allow that the sports regulations can implement several measures ensuring our industry is solid, transparent and respected.
– What can FIFA do to reverse the trend shown in the latest Global Reach of Football report, which found that almost half of young people between 15 and 24 are losing interest in football?
The world is evolving fast and what was always a formula of success for us might not be the right one for the future. There are some things we can't and shouldn't compromise. The beauty of football is also its simplicity. On the other hand, maintaining everything exactly as it is might not attract young audiences as much as in the past and that is why I think a large and frank debate must take place on if we can have less but more meaningful games, maybe new formats of competitions, maybe more play-off stages. I think the huge investment we are making in women's football will be a great way to bring more fans, for example. I am sure there will be plenty of other good ideas and that football will continue to be a universal source of joy and entertainment for billions of people.
– One of the world's most prestigious clubs, Liverpool, has announced losses of 50 million euros in the last 12 months. Among the 12 ESL clubs, losses of between 1.5 billion and 2 billion euros are forecast. Not every club has a state behind it to solve its problems. Can you understand where they're coming from in that sense?
As I said, financial control mechanisms are very important also to ensure a balanced and fair competition. I have been saying a few times that we should think if we can introduce some sort of salary caps, transfer fee and squad size limits and other rules that can help to control a spending spiral which is harmful for the game even if we live in an ever more globalised world. Of course the controversy over the Super League took over the debate but this should really be an opportunity to focus on the key issues of football and its future. Concentration of power and money in fewer and fewer. Competitive imbalance getting worse and worse nationally and even much more internationally. Salaries, transfer fees and agent fees exploding to unhealthy levels. Growing imbalance between national teams and clubs due to the inappropriateness of the international match calendar for the new global football landscape. Women's football growth.
– You know Spain and UEFA well. In all honesty, what would a Champions League be without Real Madrid, Barcelona and Juventus? How much value would it lose? 50, 60… 80%? UEFA president Aleksander Ceferin also knows that. Isn't it a bluff when he threatens these clubs with a ban from the competition?
Everyone in football knows how important are those big clubs that make so many millions of fans in their home countries and around the world vibrate but we also need to take care of the not so big clubs, leagues and federations which are not at the top of the pyramid but ensure that football is played and promoted all around the world. UEFA will decide what is the most suitable action to take on its competitions. Of course, we need to be strict and ready to take firm actions not losing sight of the possibility to try and find common solutions for common problems.
– What real chance is there of holding the men's World Cup every two years instead of every four years? Far from putting a strain on the fixture schedule, don't you think it would lighten it by putting an end to many less prestigious continental competitions that attract less interest?
I think you are referring to Arsène Wenger's idea of having the World Cup and the Euros more frequently. I've been reading with interest several opinions about the international match calendar and I think football should reflect on why so many people, namely the fans, consider that in many parts of the world, the qualifying phases are not exciting and interesting. Is it worth interrupting the domestic season so many times? Are we really using national team football the best way we can? Again, I think all the stakeholders, including players, coaches and fans, should come forward and bring their ideas to see if there is a better option for everyone.
– What do you have to say to those who say FIFA can't be impartial in the conflict between UEFA and the ESL because it's working with Qatar, the World Cup 2022 hosts, and the emir of Qatar is the owner of PSG?
It's the first time I hear that but it's interesting because I saw a few persons, including here in Spain, saying the opposite… that I was benevolent with the clubs who were promoting the Super League. My interest and FIFA's interest is that football develops sustainably and in a healthy way all around the world – not only in Europe. We need to have an overall perspective and we will only manage to achieve something better than we have now if everyone in good faith is ready to discuss openly with no taboos but having as first priority the interest for our game, not only their own interest. I understand for example that the big leagues defend their competitions as they are the biggest, and I want them to become even bigger. But at the same time I want other leagues all over the world to grow as well and become real competitors to these big leagues, so that everyone wins at the end because we would have a much healthier and more sustainable global football ecosystem. And because ultimately – and this is the most important element in the equation – the fans, all the fans from all over the world, are everyone's most important stakeholders. And we need to work in the interest of the four billion football fans all over the world. I've just come back from a trip to Côte d'Ivoire, Liberia and Sierra Leone. I've visited schools there and witnessed the extreme needs but also the hope and dignity that football can bring to millions of children.
This article was originally published in Spanish newspaper Diario AS. The author of that article is Joaquín Maroto (@AS_Maroto)
Exclusive interview: Lucksome director Bryan Upton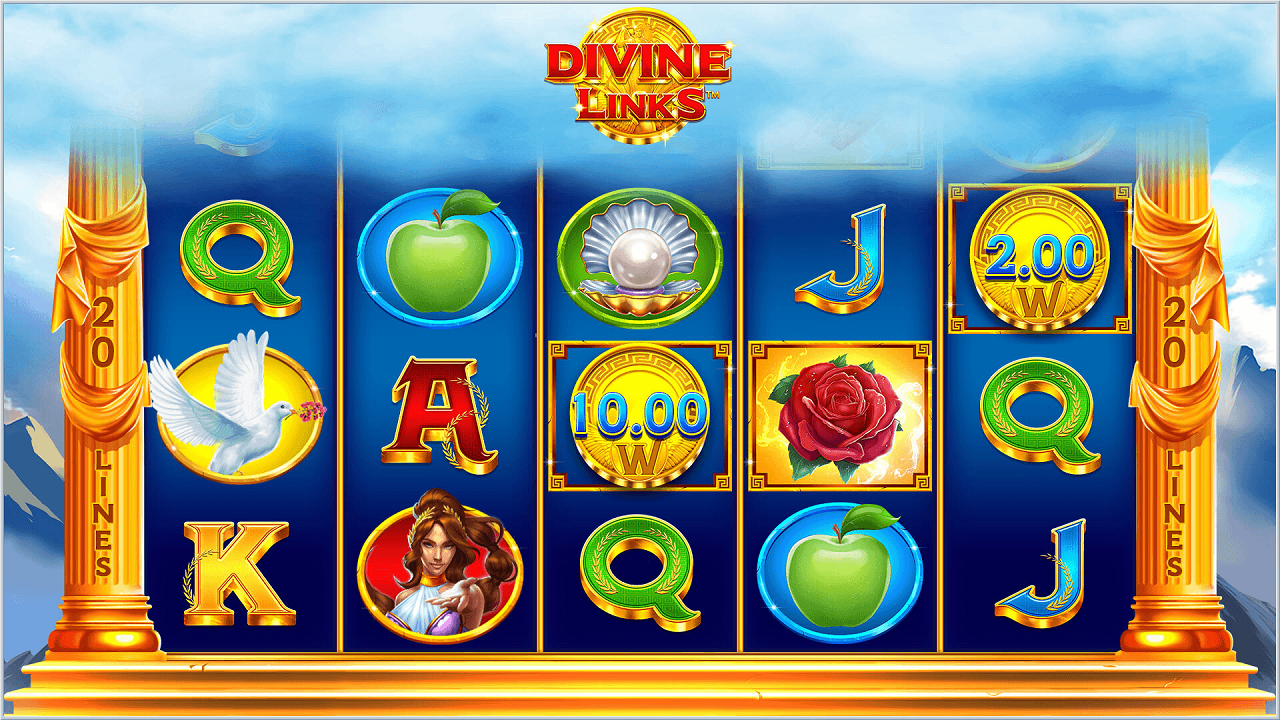 Reading Time:
3
minutes
Lucksome, the new games studio powered by Blueprint Gaming, has launched its first ever slot with the release of Divine Links. In this exclusive interview with European Gaming, Lucksome director Bryan Upton discusses the studio's ambitions to deliver games that hand further control over to the player, as well as it plans over the coming months
Tell us more about Lucksome, how do you intend to differentiate yourselves?
Bryan Upton (BU): We intend to provide players with better game information, communicating clearly on how our games will feel to play and what they can expect from each Lucksome title. This gives the end user a more informed choice about our games. With Divine Links, the first release from Lucksome, players will find that there are options on how they want to play, which enables them to drive the action across the gameplay.
In addition, we're localising games in key markets to provide more attuned gaming experiences, with translated game names for more familiarity for those players. Clean graphics, along with strong and bold presentation, are key characteristics of our slots for players to enjoy without feeling overwhelmed.
The first release includes new features Lux Reels™ and Lucksome Locks™. What was the inspiration behind these new concepts and how do they work? Will they feature in future releases?
BU: Lux Reels™ is a tweak on a popular mechanic, where we've added those nice and unique Money Scatter Wilds and that exciting feeling of landing either x2 Cash Upgrades, Extra Money Scatters or Free Spins Scatters. We wanted that never ending feeling from linking features, having them launching from each other for ultimate excitement. We'll keep iterating on mechanics like these and taking them forward, ensuring players are receiving something new and interesting with each game.
Lucksome Locks™, if liked by players, will feature in most of our upcoming games. We wanted to introduce a cheaper cost alternative to a feature buy where there is still some excitement about triggering a hero feature or the bonus. Lucksome Locks™ absolutely achieves that, as there's still some suspense as to whether the bonus will be activated or not.
Are there any particular markets you are targeting with Divine Links and future Lucksome games?
BU: The ambition of Lucksome is target global markets with our content, but some of our games will be aimed at specific markets or market clusters. We see differing tastes from Eastern to Western and Northern to Southern European countries, as well as further flung countries. You can be sure to expect games coming from us looking at clusters of countries with commonalities.
For a new games studio, how important is the support of Blueprint Gaming in elevating the reach of your content?
BU: It's huge for us. Blueprint Gaming and the team have done an absolutely cracking job with their distribution, the technology and capabilities of the games development system. Small studios need strong distribution and support in order to achieve success. Blueprint has all of this with its ever growing network of operators.
They've been great people and partners to work with, as well as being incredibly supportive and understanding about the need for studios to have their own brand, identity and approach to game design. They've given us a playground to innovate within, so expect some great things to come!
What kinds of new games and features can we expect from Lucksome for the rest of the year?
BU: We only kicked off in September 2020 as a studio, so we're just getting our first games under our belt and are really picking up steam and have come a very long way already.
Expect the quality within our games to increase, as well as the functionality and features to more innovative. We're working on something very special at the moment. I can't really say too much but with the support and collaboration of the Blueprint team, we'll be announcing something truly unique, innovative and big this year.