Exclusive Interview with Jens Bader, Co-founder of MuchBetter, previously CCO at Secure Trading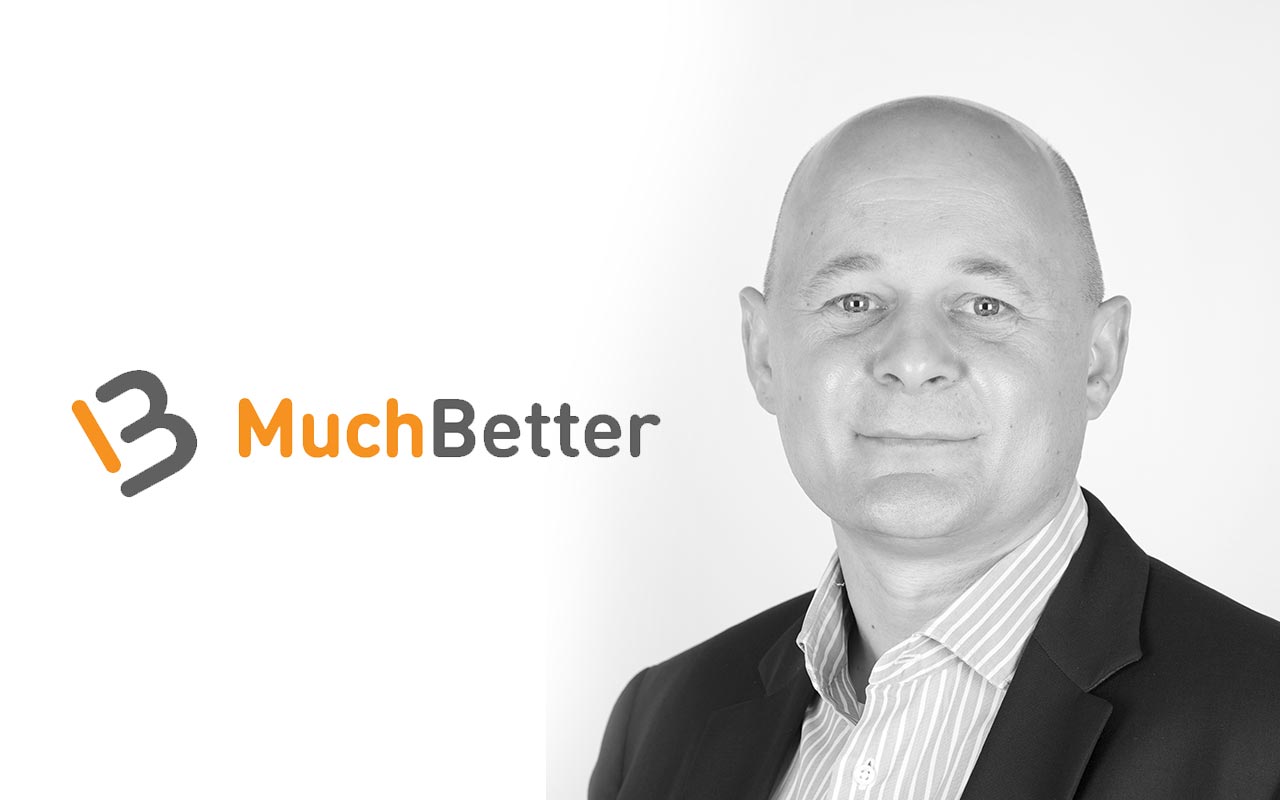 Reading Time:
7
minutes
My interviewee today is Jens Bader, who has a rich management background with more than 20 years of experience in the Online and Mobile Payments industry. He is a a seasoned commercial leader, Jens recently co-founded MIR Limited, an FCA-licensed FINTECH group that develops and operates second-generation electronic money services servicing on- and offline merchants.
I would also like to thank you for following my interview series and for sharing these information with your colleagues and partners. If you would like to be featured in an upcoming interview, please send me an e-mail to reka.szalo@europeangaming.eu and I will happily get back to you!
Thank you very much for being available for this interview. First I would like to ask you to shortly introduce yourself.
Jens: My Name is Jens Bader, I am one of the co-founders of a new payments company and scheme called MuchBetter. I spent most my professional life in the payments industry, hopefully growing my knowledge alongside the fantastic and exciting development we have seen in payments technology during that last 20 years.
Will you please tell us more about your company and why you chose to get into gaming?
Jens: As said, I have been working in the online payments industry from the very early days on and online gaming industry has always been at the forefront of innovation. Many of the pioneers in online gaming have been quite important in the continuous development and improvement of online payment services.
During my career, in different roles and for different providers, I worked very closely with online gaming operators. I always found that the cooperation between the payment service provider and the demanding gaming client to be both challenging and exciting. What was once considered to be one of the riskiest online businesses that a payment provider could underwrite, is today one of the most professional managed online industries. Indeed, gaming is now often a benchmark in risk management, fraud detection and prevention.
Personally, I can say that having worked at the intersection of payment and gaming allowed me to learn at a pace that would have been difficult to achieve in a different setup. In my 20 years in the industry, I have seen payments from all sides: Issuing, Acquiring, e-money, cash, processing – there is not a spot in the payments chain that I have not been active in. About a year ago and after a few inspiring conversation with some of my future co-founders, I felt the timing was right to bundle all my experience, my network and enthusiasm for payments to build a payments product that I felt was a next-generation payment service. I felt that it needed to be centred around a number of typical and systematic payments challenges and issues that the gaming industry has been consistently facing. What my team and I came up with is a new payments app that by technological design eliminates or neutralizes the issues we have identified. Our product delivers a better commercial model, hence substantial cost savings, counters and eliminates the typical fraud patterns in gaming and allows operators to have a reliable and indemnified payment product that can be operated internationally. Our payments app "MuchBetter" has also been engineered considering the vast regulatory changes that affect the gaming and the payments world. Our payments service provides data points that support operators being compliant with AML4/5. The world is talking about open APIs, we have anticipated a data and information sharing-approach already when we built the product. We don't just talk about it, it is live and working. In general, MuchBetter is a payment product purpose-built for the gaming industry, a bench-mark for combining modern technology to deliver a superior payments experience to both players and operators.
You have a rich management background with more than 20 years of experience in the Online and Mobile Payments industry. You have recently co-founded MIR Limited, an FCA-licensed FINTECH group that develops and operates second-generation electronic money services servicing on- and offline merchants. As co-founder of MIR you also design and oversee the commercial strategy of the Group. I would like to congratulate you for this successful career and I would like to ask you: What is the price or what is the secret of such an impressively successful career?
Jens: I enjoy what I do immensely. While it is quite a mountain of work, there is never a dull moment either. The spirit and atmosphere within our small organisation is amazing. I am lucky to be able to work with such an exceptional group of people. The industry is fast-moving, constantly changing and has always had a certain complexity. The fact I could practically grow up with the developments in the payments industry helped me in understanding the complexity. When I am challenged to solve a problem, it often helps me to remember the early days in payments and how the services have developed the way they have. It helps me distinguishing the parts that are actually addressable from the parts that are not worth conquering as they are historical and a pillar I have to work around or incorporate in my approaches. The biggest sacrifice over the years has been the enormous amount of travel that my roles requested. There is so much you miss at home and the time with the family you miss. This I felt was the biggest personal challenge over the last couple of years, being there for the family.
Will you please tell us more about the projects you have worked on and about any difficulties and successes you have experienced during your career?
Jens: I remember the days when payments were mostly unregulated. The sole priority was ensuring that a customer could somehow pay a merchant. That was pre-PSD in Europe and worldwide there was no regulatory framework whatsoever for online payments. When the industry grew up and regulation kicked in, this change needed to be managed. What was OK six months ago, wasn't OK anymore. I was in the middle of a changing industry that is such a critical item of modern e-commerce as we know it today. I realized payment companies needed to change to comply but were still required to secure and hang on to their existing revenue sources. When I compare the old days with today's environments, I often smile. It feels so surreal; the way things were handled back then.
The payments industry is all about scale. Transaction business is volume business, so the underlying main revenues come from processing vast volumes. If you operate within an organisation that has been built up for the last 10 years, you have that advantage of sitting on a large merchant portfolio. Pricing pressure on acquiring and processing further increased the necessity to aggressively grow the volume within every payments organisation. The challenge that we face here as a newcomer is being able to offset the fact you come with only marginal existing business into a commoditised industry where volume is the most business-critical economical factor with the chance to utilize better, faster, smarter technology to attract new, meaningful business quickly. We need to challenge the business models to stand a fair chance of succeeding – and this is what we do and what is quite a tricky subject to manage.
What role do you undertake in the company's life? What are your tasks and responsibilities?
Jens: For one thing, I am the guy with the nice shirts. However, my main role is to set the company's commercial plan and strategy, and ensure it is formed in a way that allows the teams to execute it promptly. I oversee the commercial day-to-day activities and still take on many of the market-facing tasks such as meeting prospects, representing Muchbetter in the industry, and talking to influencers to imbed Muchbetter further into the payments landscape. I like the hands-on activities, writing to business and helping to execute the commercial plan that I set in place. The shirts sometimes help with that.
What is your personal opinion about the gambling industry in general in Europe or in the countries you know better?
Jens: The gaming industry has constantly developed and is – in Europe – on a very high, professional level. The amount of regulatory change and adoption over the last 10 years has been almost overwhelming. One effect we witness today is the state of consolidation. Consolidation in any industry vertical is always a sign of maturity, market saturation and requirement to capitalise on synergies to maintain growth. Overall, I think that the European Online Gaming industry has achieved higher social acceptance, improved their overall reputation and grown to an exceptional professional level. Personally, I sometimes miss the "old days", the eccentricity and unconventional ways of how the industry operated, but as someone running a supplier business now, I am immensely grateful for the solidity and good governance that we see in the industry today. Gaming today and certainly even more so tomorrow is all about the quality that is being delivered to the customer. You can enjoy gaming, you are legally allowed to do so, now it is about coming out on top by meeting customer's expectations.
Which are the future plans of the company that you can talk about to our readers?
Jens: We are all gaming and payments experts, so we will always be close and aligned with the gaming industry. However, we need to further develop our payment service to be just as ground-breaking in other industries as we are for gaming today. Diversification is always a difficult task to manage and succeed with, so it's better to start early. We identified certain online industries that are battling similar payment challenges as gaming does. We apply the same philosophy here – we identify the main issues that we as a payment supplier can address to make life easier for the participants in such markets. We further build on our existing payments app to grow acceptance on both sides, merchants and customers, but we will also be broadening our payments portfolio and infrastructure to offer additional services and capabilities to our merchants. We have great ideas around subscription management, market-places and money remittance markets. Social money concepts are one of the topics close to my heart.
Tell us please about your future plans, projects regarding your professional life.
Jens: Obviously, my main objective is to build MuchBetter into a rock-solid, leading payments organisation. This won't happen overnight, so I consider this to be the long-term goal. I also serve as advisory to some companies which helps me keeping an open mind and a sense for the wider market and helps us in identifying opportunities for partnerships. Any successful payments business needs to be international, when the time is right, I like to take the lead on our internationalisation and maybe be the one that opens our Chinese offices!
Who is your favourite actor or actress?
Jens: I enjoy watching Steve Buscemi – he is a genuine character and unique in how he plays his roles.
Where would you travel the most in Central Europe?
Jens: London for business, but for pleasure and good food, it has to be Italy
About Jens
Jens has a rich management background with more than 20 years of experience in the Online and Mobile Payments industry. A seasoned commercial leader, Jens recently co-founded MIR Limited, an FCA-licensed FINTECH group that develops and operates second-generation electronic money services servicing on- and offline merchants. As Chief Commercial Officer of MIR he designs and oversees the commercial strategy of the Group. Previously he was Chief Commercial Officer of Secure Trading Group, a leading European Payment Service Provider and Card Acquirer. At Secure Trading Jens managed the Group's revenue generation and retention. In his prior role as CCO of paysafecard he led the global Account and Sales Management Teams overseeing and managing all commercial merchant relationships. Before joining Paysafecard in 2010, Jens was holding various roles in the payments industry with blue-chip financial institutions as well as payment start-ups. Jens is a frequent speaker on payments and fraud-related topics worldwide. Jens holds a degree in International Business Management.
About MuchBetter
MuchBetter, operated by MIR Limited UK Ltd, an FCA-licensed and regulated e-money issuer, is the new payments application for iGaming. Available on Android and iOS, MuchBetter make effortless online, offline and contactless payments throughout EMEA. Funds can be transferred and received in real-time and MuchBetter's unique commercial model increases operator revenues while its anti-fraud features and use of best in class technology reduces risk.
Exclusive Interview with Matthew Stafford, CEO at BlockChain Innovations Corp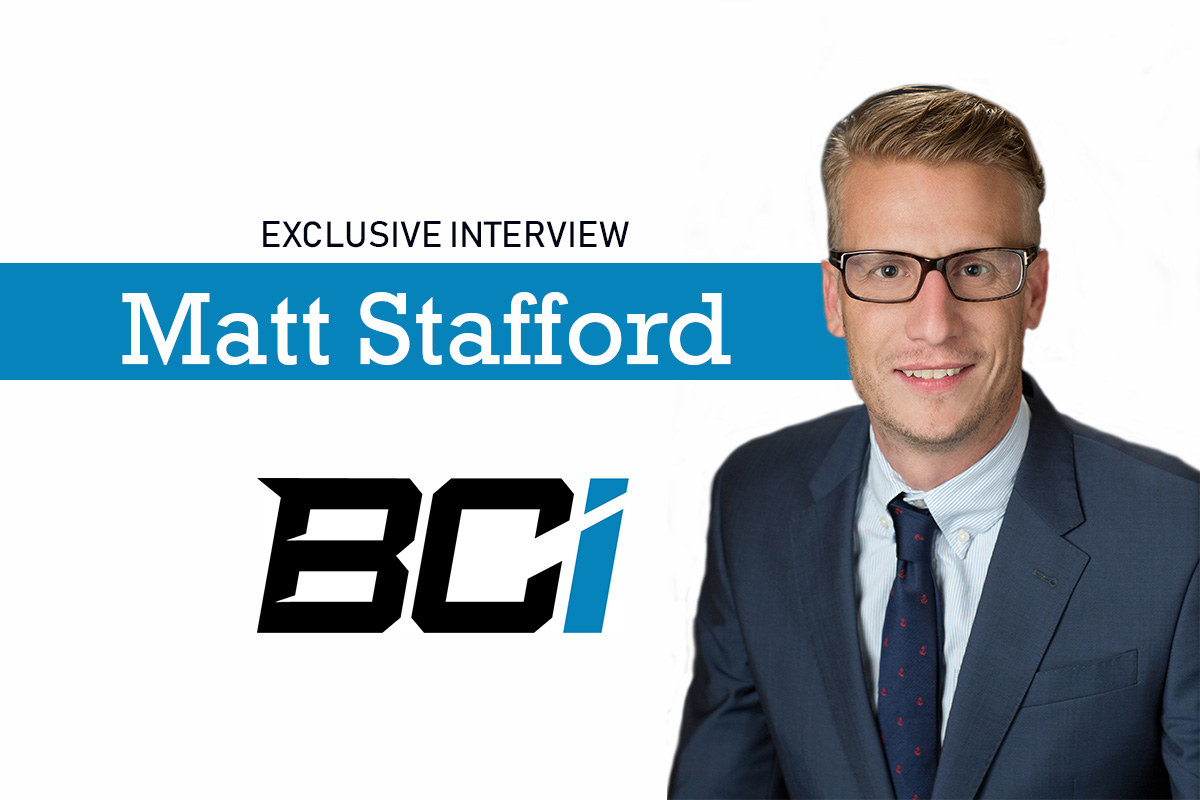 Reading Time:
4
minutes
It is my great pleasure to bring to you my latest interview. This week we once again focus on the role of blockchain in the gambling industry as it still is a trending topic. And what better way to get a glimpse into the vertical, then asking the experts of the industry. Matthew Stafford has been appointed as CEO of BlockChain Innovations Corp. this April and he has since than given speech at many industry events. It is high time we got the chance to pick his brain in our unique style. See below our interview with Matthew.
Let's start with a few words about yourself. Our readers love to hear top-class professionals describing themselves.
Matthew: Thank you for a very kind introduction. I've spent 10 years in regulated gaming and public markets as an attorney, most recently with Scientific Games and NYX Gaming Group where I helped take that company public in Toronto in 2014 through its acquisition of Openbet Technologies Limited; the world's largest sportsbook platform provider in 2016. I've had the opportunity to work with hundreds of gaming clients both brick-and-mortar and in the digital space, as well as payment providers, data and compliance vendors and the multitude of gaming software platforms around the world.
You took over as CEO of Blockchain Innovations Corp (BCI) about four months back. What are your early reflections on the job?
Matthew: It's a very exciting and busy time. We are bringing a disruptive technology to two markets – both the commercial gaming industry for operators and the public market in Toronto for investors.
There is a lot of interest in both sectors around the technology and what it can do. In the capital markets, it's about building blockchain companies as a value-added segment that gives depth to cryptocurrencies beyond price speculation and mining. For the gaming industry, it's about building a modern gaming and payment platform that is compatible with conventional technologies so that our operator clients can offer blockchain wagering now and be poised for the future.
You studied law and started your career as a legal intern. How does your legal background help in your functioning as the CEO of BCI, especially as cryptocurrencies and other blockchain financial solutions are still viewed with suspicion by the regulators in several countries. 
Matthew: I was fortunate enough to work in gaming – at leading slot manufacturer Aruze Gaming America, Inc. – before graduating law school. As the Assistant General Counsel there, I obtained over 150 gaming licenses for the company worldwide and won approval for hundreds of devices. I also oversaw regulatory compliance at NYX and that foundation provided me with the ability to navigate complex regulatory issues, just like the treatment of crypto and blockchain with regulators. A working partnership and understanding of the regulatory schemes behind those agencies is crucial in terms of finding a viable solution for the industry in any circumstance.
What is important to note regarding uncertainties around crypto and blockchain is that, although perhaps skeptical, regulators are addressing the issue. There is positive movement towards adoption; the regulation/licensing frameworks that are being considered are being conducted by many jurisdictions and the outcome is to find that balance of providing the industry with competitive technology while meeting the regulatory objectives within a particular jurisdiction.
Can you tell us more about BCI's soon to launch cryptocurrency wallet, Pebwallet, and its PebbleShare tipbot?
Matthew: Pebwallet.com is our fully-functional cryptocurrency wallet for users to manage and exchange multiple cryptocurrencies for smart-contract coins. They can also buy, sell, and exchange wagers via our PebbleShare tipbot. The wallet communicates to any existing operator's PAM via an API and, in addition to standard transaction accounting and reporting, operators may permit wagering between players using pay-as you-go cryptocurrency where no money is on deposit as well as players with fiat currency on deposit, in their existing operator account.
Once activated, users with popular cryptocurrencies such as Bitcoin and Ethereum may then exchange those coins for PebbleCoin and begin placing smart-contract wagers. PebbleCoin, the gaming-by-design crypto-currency BCI's technology utilizes, is one of the first cryptocurrencies to use smart contracts and trade them as freely as coins.
BCI claims that its blockchain social betting solution has something unique and innovative that the competitors, especially Bitcoin and Ethereum, do not have: basically, BCI's solution does not have a lag in provable transaction confirmation. Could you explain about its practical real-time implications?
Matthew: BCI has provably instant confirmation of transactions, or bets integrated within its technology and our cryptocurrency PebbleCoin. The confirmation time for Bitcoin is 1 hour and Ethereum is 180 seconds. The implication of that 180 seconds to 1 hour is that live wagering environments are not possible with Bitcoin or Ethereum since there is an ability for one side to "roll-back" the transaction on the blockchain. If this were the case, users could cancel bets when the line prices move against their position – that's not feasible in a betting market.
These are good times to be a betting solution provider in the USA, as the US supreme court has repealed PSPA, which would inevitably lead to the legalization of sports betting in many US states. How do you see the prospects for BCI?
Matthew: We see a lot of opportunity for operators to be "born on the blockchain", that is to have a blockchain wagering offering for their players as their sole platform or a complementary offering to their player base. With the 6-3 United States Supreme Court decision striking down a 1992 law prohibiting such sports betting outside of Nevada, and the American Gaming Association estimating there is over $250 billion wagered annually in the US, it is a promising time for the sector.
Those figures mean that the demand for suppliers in the US will exceed the capabilities of conventional platform providers. We anticipate operators that want to be live when authorized by their state will look to blockchain as a modern technology that is able to offer a full solution for their sports wagering operations. Along those lines, because of the near-zero cost to operate our system, Tribes and state sports lotteries stand to gain the most from a blockchain solution since those savings go directly back to the taxpayer or tribal entities managing gaming operations for the tribe.
About BlockChain Innovations Corp.
Blockchain Innovations is headquartered in Las Vegas. The company designs and develops market ready blockchain technology for public and private real-money wagering and peer-to-peer gaming companies across the globe.
The company's blockchain technology consists of a fully functional crypto-currency wallet, a tipbot – PebbleGo for easily sending and receiving smart contracts, and its smart contracts platform – the ideal wagering eco-system for instant confirmation, where contracts are tradeable, divisible, transferable and new wagering not available in traditional retail or online markets.
The company's technology is built around PebbleCoin, a gambling-by-design cryptocurrency that has been mined since 2015. Pebblecoin's unique features make it the only crypto-currency that can facilitate real-time wagering.
For more details visit www.blockchaininnovations.info
Exclusive Interview with Stefan Kovach, CCO at FunFair Technologies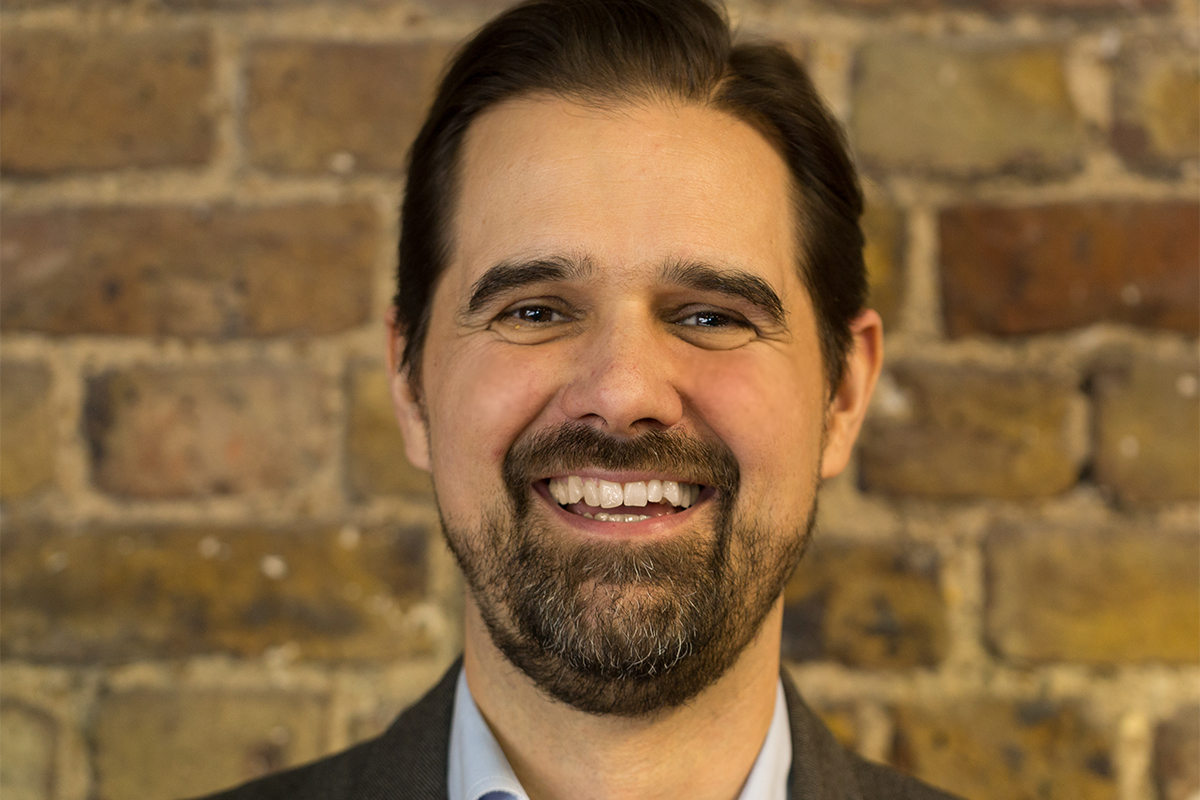 Reading Time:
4
minutes
This week we are diving into blockchain technology and we are taking a look at how the "phenomenon" is change the online gambling landscape, even if some refuse to admit it. Stefan Kovach is currentlythe CCO of FunFair Technologies and he is a senior commercially minded marketer with over 20 years of experience in the travel, entertainment and gaming sectors, having worked for organisations ranging from Virgin Atlantic, Opodo, bwin and PokerStars. He has extensive experience in creating and nurturing brands, acquiring and retaining customers at scale as well as helping drive commercial and product strategies. Stefan's previous roles enabled him to build and manage significant teams, manage marketing P&Ls running into the 10s of millions and responsibility for delivering high profile cross company projects. Here is our interview and we hope that you enjoy it!
There have been quite a few changes in the online gambling landscape in the last 12 months, partly thanks to the blockchain. What do you think are the key challenges operators are facing when opting to move from "traditional" operations to a blockchain platform?
Stefan: Although it is true that blockchain technology has been one of the most exciting advances within the online gambling landscape in the past year, there are, as yet, very few viable products actually available to the market. Whilst many other blockchain gambling businesses are very much still in the development phase, FunFair is at the forefront of this curve, already having a working and operational platform following a successful beta phase.
Traditional operators need to decide whether they see blockchain platforms as a threat, or alternatively, as a diverse revenue stream that taps into an existing and vast crypto-rich audience who are conducive to gambling by their very nature.

Luckily, traditional operators won't need to choose one operating style above the other, blockchain gambling can act as a complimentary section of their existing business, allowing platforms to diversity their offering and audience without risk to their pre-existing business model. This is especially true when operators take advantage of the consultancy we offer when onboarding and educating customers.
We feel that, in the next 5 years or so, there will be a shift in online gambling, and with rumours that HTC is launching a blockchain phone later this year, this will surely change the mobile gambling industry as well. Do you feel that this is an area you will look at in the future?
Stefan: Mobile gaming is absolutely part of our plans and we will have a first class UX on mobile when we go fully live. Blockchain technology works in the same way across platforms, albeit sometimes different browsers are required.
Any established company, such as HTC, entering the blockchain space clearly demonstrates its relevance for all businesses in the future. We'll always be looking to partner with those who are heading in the same direction as us as the learnings and combined investment can only speed up blockchain's mainstream adoption.
We have reported on many blockchain gaming platform launches this year. Where does FunFair position itself in this innovative wave?
Stefan: We would firmly place ourselves as market leaders for a number of reasons. To start with, we are the only platform to offer a full ecosystem for operators, developers, affiliates and players who transact in our FUN token. We are also the only platform to offer production-level gaming quality which can challenge any tier one operator in traditional gamings. Current alternative blockchain titles are not only poor graphically and auditory, but run at unplayably slow speeds, not to mention the prohibitive transaction costs. We have bypassed these issues with our Fate Channels technology, which allows the gaming session to be taken off the blockchain, allowing it to run at the speeds and quality today's gamers expect.
You have recently signed a deal with a market-leading poker rakeback affiliate, RaketheRake. Are affiliates making a good choice when opting to become operators?
Stefan: Affiliates have had to make do with diluted revenue share and often incorrect payments which are shared by operators at their will. Using the FunFair platform,they can become operators within days and take the entire revenue stream direct, while utilising their existing marketing expertise and captive player audience.
Affiliates can also continue to benefit from the FunFair platform as an affiliate, with real-time payments that are provably fair and paid in real-time on the blockchain, rather than having to trust casino operators as they do currently.
Do you think that regulators will eventually catch up and regulate the industry?
Stefan: Of course, any positive disruption will take time for regulators to size up and decide on a course of action, but the FunFair platform and blockchain technology itself ticks so many of the boxes they are looking for; from efficient KYC and provably fair RNG to the immediate release of funds, it really is a regulatory bullseye.
We are trying to lead the charge here and are in discussions with a number of relevant bodies. As you'd expect, some are more progressive than others, but we're confident that as blockchain becomes adopted into the mainstream, they will regulate sensibly for all.
About FunFair
FunFair was born out of a powerful idea to harness the potential of the blockchain to initiate a revolution in online gaming.
FunFair founders Jez San, Oliver Hopton and Jeremy Longley saw the potential of the blockchain in early 2013. They wanted answers to difficult questions. Could anyone use the blockchain to run a casino? Why do players worry about trusting online casinos when the blockchain could create fair, transparent gaming? Why not use the blockchain to open up online gaming globally? These ambitious questions led to the development of a new technology that has the potential to profoundly change the gaming world.
We showed our first game in Paris in 2017. The response was so positive, we knew we were on to a winner. Jez San officially launched FunFair publicly in April 2017. The impact of this new technology immediately attracted the attention of major contributors and developers, eager to get involved. On 22 June 2017, our Phase 1 Token Presale raised $26 million, selling out in 4 hours.
Since then FunFair has delivered exciting games on our prototype demo platform, and we're in the final stages of completing the new Ethereum technology platform which will showcase at DEVCON3 in November 2017. The next radical change in online gaming is being powered by FunFair; the first global gaming brand to unlock the true potential of the blockchain.
For more details, visit funfair.io
Exclusive Interview with Dennis Tsalikis (CEO at Fantasy Sport Interactive)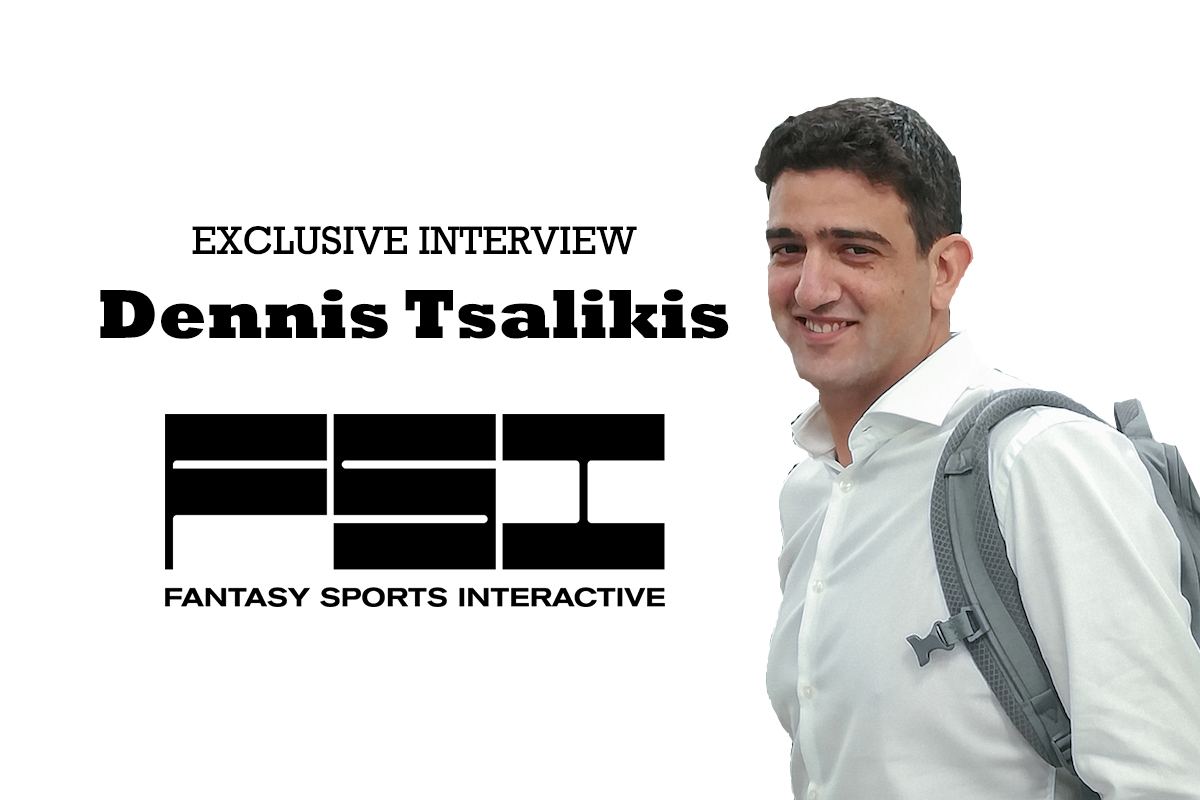 Reading Time:
6
minutes
It is always nice to catch up with successful people and get a glimpse into their extensive knowledge. This week I had the pleasure to interview a serial entrepreneur with extensive experience in setting up and managing businesses in diverse sectors. Dennis Tsalikis is co-founder and CEO of Fantasy Sports Interactive, an entrepreneur who decided to combine his passion for Fantasy Sports with his skill in establishing successful businesses.
Dennis has an engineering background and prior to starting his own business ventures, he was employed at Vertu.
After establishing his Higher Technical Education with a University degree in Mechanical and Aeronautical Engineering and gaining hands-on working experience as a CNC operator at N. Bazigos S.A, Dennis proceeded to acquire a Master's Degree (MS) in Composite Materials, from London's Imperial College. Below is our exclusive interview with Dennis, hope you enjoy it!
Let's begin with a few words about yourself. Our readers love to know how top-class entrepreneurs describing themselves.
Dennis: Fervent. Down to earth,with a positive outlook. Demanding, but fair. Always striving for the best, first and foremost for my people and then in terms of personal accomplishment.
You have studied engineering and science in some of the foremost institutions in Europe, and have had a stellar industrial career. What made you switch to something seemingly different like betting and fantasy sports?
Dennis: For me, engineering and science are the foundations of constructive thinking and a solid professional background. Our Co-Founder, Bill Mexias, and I, got to know fantasy football while working in the UK at Barclays and Vertu respectively, as a team-bonding activity in the workplace. We immediately realized that fantasy football would become the next big thing in gaming and we could see that fantasy sports were the perfect option, combining innovation with great business potential.
You have made your debut in the gaming sector when you co-founded Bet4theBest.com? Did the launch and subsequent performance of the company go according to the plans? Would like to hear your experiences?
Dennis: Bet4theBest was my debut in the gaming industry, an amazing and most positive experience. We managed to establish a tight-knit and effective core team, sharing a common passion in fantasy sports and skill gaming. Internally speaking, we learned a lot in this difficult and demanding journey, while on a collective, industry level, we were part of a generation of operators that managed to bring Fantasy Sports in Europe and to the spotlight. We are most proud about being the first licensed fantasy sports operators in Europe to launch under a wide and impactful marketing strategy, including mass media such as the newspapers and the radio alongside digital marketing. Furthermore, Bet4theBest was a successful Proof of Concept and a product that caught the attention of the UK fantasy football audience, one of the most mature and demanding audiences in the industry.
It has been close to a year since you launched Fantasy Sports Interactive Ltd.  How is it going now? Would like to hear some stats and details about major deals.
Dennis: Fantasy Sports Interactive (FSI) is the next level of our Fantasy Sports business venture and the main, B2B act after our B2C opening. During our original business planning, we had foreseen the future need of the market for reliable white label fantasy sports solutions. Our platform has been designed to increase customer attraction, enrich Marketing strategy, provide competitive content and an exciting gaming experience. Our tailored offering led us to a very satisfying first year, featuring a partnership with Gauselmann's subsidiaries, Cashpoint and Xtip, in progress, a successful World Cup launch and ongoing collaboration in Africa with Africabet.com and a couple of more projects, including our future launch in India with Indus Games.A very important piece of information I can share with you now, is the development of an exclusive, breakthrough Fantasy product, which we plan to announce at ICE 2019.
It is already a crowded market of gaming software developers. What makes Fantasy Sports Interactive stand apart in the crowd?
Dennis: The winning combination of Fantasy Sports Interactive is that variety, versatility and innovation. Our goal is to offer original products going beyond standard market formats and this is what makes us stand apart. Our We make customized fantasy products for fantasy sports betting, social gaming, skill gaming, in mobile-first, online and retail formats. We offer back-end support services, flexible marketing solutions and consulting, making results and meaningful customer relationships a top priority. However, the most important part of FSI is our team, which is high-skilled and most experienced in the fantasy betting industry.
In the USA sports betting is likely to grow significantly in the coming years, following a recent US Supreme Court order that allows states to decide on legalizing sports betting. What are your thoughts on the development? How it is going to affect the gaming industry, and gaming software developing companies in particular?
Dennis: I think that everyone in the iGaming industry was expecting the US market  to open at some point. The PASPA court ruling made this possible and it is groundbreaking, since it opened the doors to a wide market of consumers who have been seeking to enjoy legal and regulated gaming services for some time now. The US audience is one of key importance; It has a strong affinity for Fantasy Sports, but at the same time it needs further education in betting and igaming. The skill gaming element is very important and this will require software companies to become more versatile and flexible. This is why we feel that FSI is ready for the US market, with a mature, tested product, combining fantasy sports with betting options.
Fantasy sports have been evolving all the time. How do you see it developing further in the near future, amidst the rise of new disruptive technologies?
Dennis: Indeed, Fantasy Sports have evolved greatly, from the classic season-long model, to the various daily fantasy options available today. I think that contemporary technologies and the lasting internet boom will lead to further progress and gamification, with more clear and mature fantasy products developed around instant and social gaming. Gaming technology will evolve under a customer-centric model, with bet types where the user has full control and a wide range of options to choose from.
---
Here are a few more details about Dennis and FSI:
Dennis chose to exploit his industrial background and expand the valuable experience he gained in business, by shaping Genesis World Trans, an international cargo services company, which already counts 12 years of successful activity.
While being the Managing Director of Genesis World Trans since 2008, Dennis continued to explore all aspects of business activity and decided to pursue his entrepreneurial vision, by founding one of the first Fantasy Sports Companies in Europe.
In 2014, together with Bill Mexias, he Co-founded "Bet4theBest" – a B2C fantasy football company based in Malta and Athens and the first step of an innovative and ambitious business plan targeting the contemporary iGaming industry.
Bet4theBest operated under a soft launch since 2014 and its official launch within the UK in 2015, was marked by organized and intense marketing activity. Traditional wide-range marketing channels such as the newspapers and the radio (The Racing Post, Daily Star, Daily Mirror, talkSport), were combined with digital marketing activity and a well-known brand ambassador in retired footballer and BBC pundit Jermaine Jenas.
Bet4theBest is licensed by the Malta Gaming Authority and the UK Gambling Commission, servicing all locations covered by both Authorities. The company kept operating, offering a variety of fresh and competitive fantasy football games to consumers, until 2017 and served as a Proof of Concept for the white label products of the upcoming Fantasy Sports Software Company, Fantasy Sports Interactive (FSI).
Dennis Co-founded FSI in 2016, keeping the business core and philosophy of Bet4theBest, while further growing its dedicated team and the company's caliber.
FSI is based in London and has an active branch in Athens, as well.
Under Dennis's leadership and with an experienced team, the Business and IT divisions have been constantly developing the company and its Fantasy Sports products, aiming at continuous evolution and successful partnerships.
FSI already boasts two important iGaming partnerships, one already launched for the World Cup with Africabet.com and one being a work in progress with Gauselmann's sportsbook subsidiary companies, Cashpoint and Xtip. In the meanwhile, the team has been working on projects yet to be announced, as well.
About FSI:
Fantasy Sports Interactive offers the most complete range of fantasy sports gaming options. It has been the first company to launch fantasy betting services in Europe through its own fantasy sport product, Bet4theBest, and gain hands-on B2C and marketing management experience.
Powered by our innovative platform and deep insight in fantasy sports betting and skill gaming, we provide tailored white-label solutions to iGaming operators, lotteries and business companies seeking a modern and effective customer acquisition tool.
We offer companies the opportunity to create an engaging, competitive and fully licensed iGaming product that fits each operational model like a glove.
FSI has developed the optimal Fantasy Sports Solution for every operator:
A complete software offering for the iGaming industry, designed to increase customer attraction, enrich Marketing strategy, provide competitive content and an exciting gaming experience.
Our offering includes:
Fantasy Sports gaming products
social gaming concepts
fantasy sportsbook and betting formats
online, mobile-first and retail options
backend support services
full adaptability in terms of Regulatory frameworks
For more details contact: maria.arnidou@fantasysportsinteractive.co.uk