Exclusive Interview with Jens Bader, Co-founder of MuchBetter, previously CCO at Secure Trading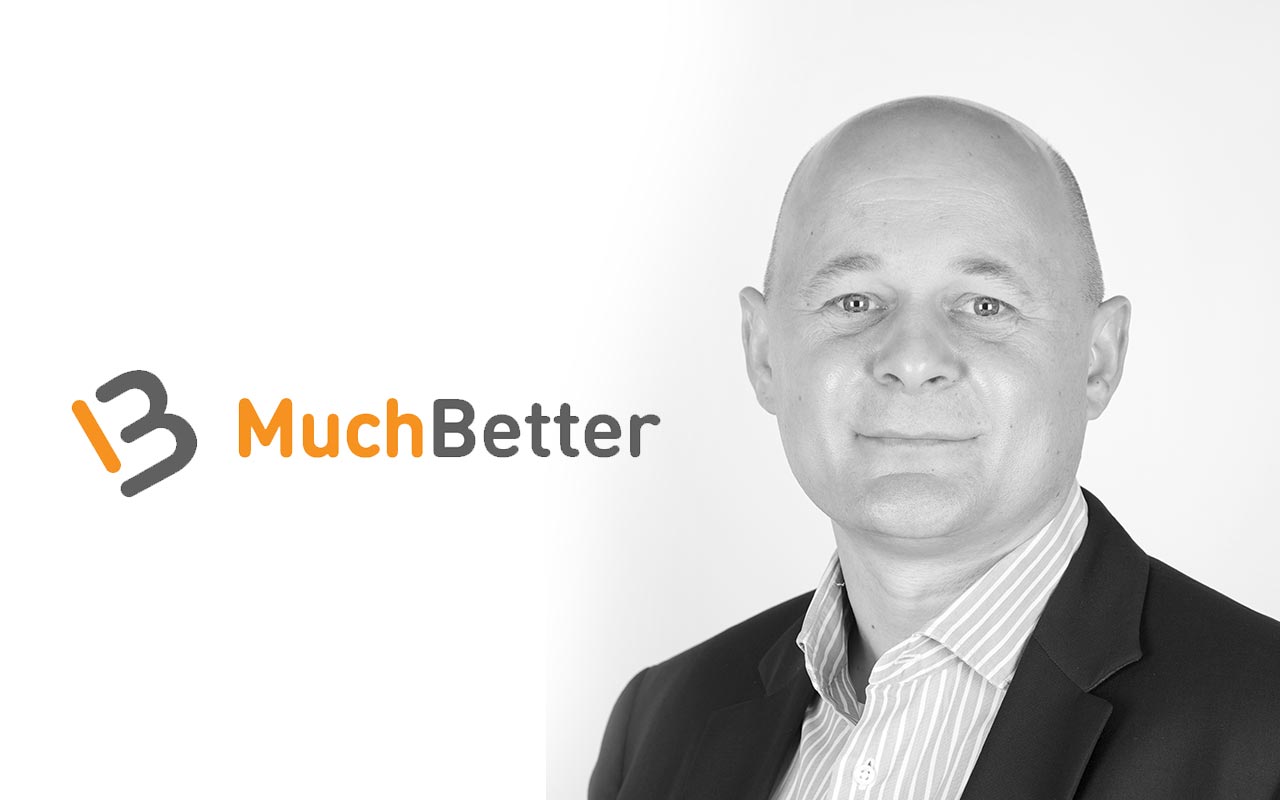 Reading Time:
7
minutes
My interviewee today is Jens Bader, who has a rich management background with more than 20 years of experience in the Online and Mobile Payments industry. He is a a seasoned commercial leader, Jens recently co-founded MIR Limited, an FCA-licensed FINTECH group that develops and operates second-generation electronic money services servicing on- and offline merchants.
I would also like to thank you for following my interview series and for sharing these information with your colleagues and partners. If you would like to be featured in an upcoming interview, please send me an e-mail to reka.szalo@europeangaming.eu and I will happily get back to you!
Thank you very much for being available for this interview. First I would like to ask you to shortly introduce yourself.
Jens: My Name is Jens Bader, I am one of the co-founders of a new payments company and scheme called MuchBetter. I spent most my professional life in the payments industry, hopefully growing my knowledge alongside the fantastic and exciting development we have seen in payments technology during that last 20 years.
Will you please tell us more about your company and why you chose to get into gaming?
Jens: As said, I have been working in the online payments industry from the very early days on and online gaming industry has always been at the forefront of innovation. Many of the pioneers in online gaming have been quite important in the continuous development and improvement of online payment services.
During my career, in different roles and for different providers, I worked very closely with online gaming operators. I always found that the cooperation between the payment service provider and the demanding gaming client to be both challenging and exciting. What was once considered to be one of the riskiest online businesses that a payment provider could underwrite, is today one of the most professional managed online industries. Indeed, gaming is now often a benchmark in risk management, fraud detection and prevention.
Personally, I can say that having worked at the intersection of payment and gaming allowed me to learn at a pace that would have been difficult to achieve in a different setup. In my 20 years in the industry, I have seen payments from all sides: Issuing, Acquiring, e-money, cash, processing – there is not a spot in the payments chain that I have not been active in. About a year ago and after a few inspiring conversation with some of my future co-founders, I felt the timing was right to bundle all my experience, my network and enthusiasm for payments to build a payments product that I felt was a next-generation payment service. I felt that it needed to be centred around a number of typical and systematic payments challenges and issues that the gaming industry has been consistently facing. What my team and I came up with is a new payments app that by technological design eliminates or neutralizes the issues we have identified. Our product delivers a better commercial model, hence substantial cost savings, counters and eliminates the typical fraud patterns in gaming and allows operators to have a reliable and indemnified payment product that can be operated internationally. Our payments app "MuchBetter" has also been engineered considering the vast regulatory changes that affect the gaming and the payments world. Our payments service provides data points that support operators being compliant with AML4/5. The world is talking about open APIs, we have anticipated a data and information sharing-approach already when we built the product. We don't just talk about it, it is live and working. In general, MuchBetter is a payment product purpose-built for the gaming industry, a bench-mark for combining modern technology to deliver a superior payments experience to both players and operators.
You have a rich management background with more than 20 years of experience in the Online and Mobile Payments industry. You have recently co-founded MIR Limited, an FCA-licensed FINTECH group that develops and operates second-generation electronic money services servicing on- and offline merchants. As co-founder of MIR you also design and oversee the commercial strategy of the Group. I would like to congratulate you for this successful career and I would like to ask you: What is the price or what is the secret of such an impressively successful career?
Jens: I enjoy what I do immensely. While it is quite a mountain of work, there is never a dull moment either. The spirit and atmosphere within our small organisation is amazing. I am lucky to be able to work with such an exceptional group of people. The industry is fast-moving, constantly changing and has always had a certain complexity. The fact I could practically grow up with the developments in the payments industry helped me in understanding the complexity. When I am challenged to solve a problem, it often helps me to remember the early days in payments and how the services have developed the way they have. It helps me distinguishing the parts that are actually addressable from the parts that are not worth conquering as they are historical and a pillar I have to work around or incorporate in my approaches. The biggest sacrifice over the years has been the enormous amount of travel that my roles requested. There is so much you miss at home and the time with the family you miss. This I felt was the biggest personal challenge over the last couple of years, being there for the family.
Will you please tell us more about the projects you have worked on and about any difficulties and successes you have experienced during your career?
Jens: I remember the days when payments were mostly unregulated. The sole priority was ensuring that a customer could somehow pay a merchant. That was pre-PSD in Europe and worldwide there was no regulatory framework whatsoever for online payments. When the industry grew up and regulation kicked in, this change needed to be managed. What was OK six months ago, wasn't OK anymore. I was in the middle of a changing industry that is such a critical item of modern e-commerce as we know it today. I realized payment companies needed to change to comply but were still required to secure and hang on to their existing revenue sources. When I compare the old days with today's environments, I often smile. It feels so surreal; the way things were handled back then.
The payments industry is all about scale. Transaction business is volume business, so the underlying main revenues come from processing vast volumes. If you operate within an organisation that has been built up for the last 10 years, you have that advantage of sitting on a large merchant portfolio. Pricing pressure on acquiring and processing further increased the necessity to aggressively grow the volume within every payments organisation. The challenge that we face here as a newcomer is being able to offset the fact you come with only marginal existing business into a commoditised industry where volume is the most business-critical economical factor with the chance to utilize better, faster, smarter technology to attract new, meaningful business quickly. We need to challenge the business models to stand a fair chance of succeeding – and this is what we do and what is quite a tricky subject to manage.
What role do you undertake in the company's life? What are your tasks and responsibilities?
Jens: For one thing, I am the guy with the nice shirts. However, my main role is to set the company's commercial plan and strategy, and ensure it is formed in a way that allows the teams to execute it promptly. I oversee the commercial day-to-day activities and still take on many of the market-facing tasks such as meeting prospects, representing Muchbetter in the industry, and talking to influencers to imbed Muchbetter further into the payments landscape. I like the hands-on activities, writing to business and helping to execute the commercial plan that I set in place. The shirts sometimes help with that.
What is your personal opinion about the gambling industry in general in Europe or in the countries you know better?
Jens: The gaming industry has constantly developed and is – in Europe – on a very high, professional level. The amount of regulatory change and adoption over the last 10 years has been almost overwhelming. One effect we witness today is the state of consolidation. Consolidation in any industry vertical is always a sign of maturity, market saturation and requirement to capitalise on synergies to maintain growth. Overall, I think that the European Online Gaming industry has achieved higher social acceptance, improved their overall reputation and grown to an exceptional professional level. Personally, I sometimes miss the "old days", the eccentricity and unconventional ways of how the industry operated, but as someone running a supplier business now, I am immensely grateful for the solidity and good governance that we see in the industry today. Gaming today and certainly even more so tomorrow is all about the quality that is being delivered to the customer. You can enjoy gaming, you are legally allowed to do so, now it is about coming out on top by meeting customer's expectations.
Which are the future plans of the company that you can talk about to our readers?
Jens: We are all gaming and payments experts, so we will always be close and aligned with the gaming industry. However, we need to further develop our payment service to be just as ground-breaking in other industries as we are for gaming today. Diversification is always a difficult task to manage and succeed with, so it's better to start early. We identified certain online industries that are battling similar payment challenges as gaming does. We apply the same philosophy here – we identify the main issues that we as a payment supplier can address to make life easier for the participants in such markets. We further build on our existing payments app to grow acceptance on both sides, merchants and customers, but we will also be broadening our payments portfolio and infrastructure to offer additional services and capabilities to our merchants. We have great ideas around subscription management, market-places and money remittance markets. Social money concepts are one of the topics close to my heart.
Tell us please about your future plans, projects regarding your professional life.
Jens: Obviously, my main objective is to build MuchBetter into a rock-solid, leading payments organisation. This won't happen overnight, so I consider this to be the long-term goal. I also serve as advisory to some companies which helps me keeping an open mind and a sense for the wider market and helps us in identifying opportunities for partnerships. Any successful payments business needs to be international, when the time is right, I like to take the lead on our internationalisation and maybe be the one that opens our Chinese offices!
Who is your favourite actor or actress?
Jens: I enjoy watching Steve Buscemi – he is a genuine character and unique in how he plays his roles.
Where would you travel the most in Central Europe?
Jens: London for business, but for pleasure and good food, it has to be Italy
About Jens
Jens has a rich management background with more than 20 years of experience in the Online and Mobile Payments industry. A seasoned commercial leader, Jens recently co-founded MIR Limited, an FCA-licensed FINTECH group that develops and operates second-generation electronic money services servicing on- and offline merchants. As Chief Commercial Officer of MIR he designs and oversees the commercial strategy of the Group. Previously he was Chief Commercial Officer of Secure Trading Group, a leading European Payment Service Provider and Card Acquirer. At Secure Trading Jens managed the Group's revenue generation and retention. In his prior role as CCO of paysafecard he led the global Account and Sales Management Teams overseeing and managing all commercial merchant relationships. Before joining Paysafecard in 2010, Jens was holding various roles in the payments industry with blue-chip financial institutions as well as payment start-ups. Jens is a frequent speaker on payments and fraud-related topics worldwide. Jens holds a degree in International Business Management.
About MuchBetter
MuchBetter, operated by MIR Limited UK Ltd, an FCA-licensed and regulated e-money issuer, is the new payments application for iGaming. Available on Android and iOS, MuchBetter make effortless online, offline and contactless payments throughout EMEA. Funds can be transferred and received in real-time and MuchBetter's unique commercial model increases operator revenues while its anti-fraud features and use of best in class technology reduces risk.
Exclusive Interview with Milena Tsankarska, Sales and Marketing Manager of BEGE EXPO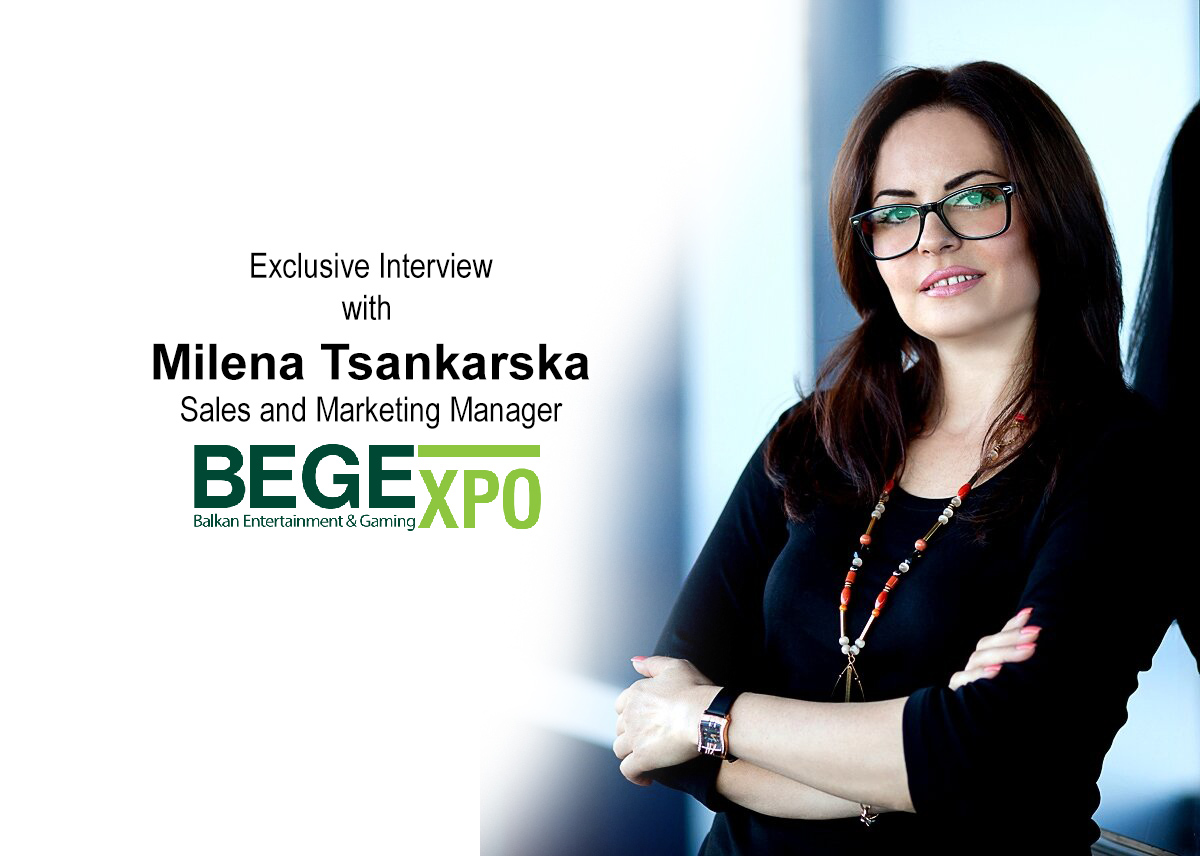 Reading Time:
4
minutes
It is my great pleasure to introduce my latest interview with a respected women of the gambling industry. Milena Tsankarska is the Sales and Marketing Manager of BEGE EXPO has graduated the University of National and World Economy, Sofia. Milena holds a Master degree in Marketing and Management. With certificates for PR, Marketing, Brand Management and reputation, Milena is also a valued member of Bulgarian Public Relations Society. During the period 1997–2008 she has occupied positions as Marketing Manager in major companies from various fields. In 2008 Milena was appointed as a Marketing Manager of Balkan Entertainment and Gaming Expo (BEGE) – the leading gaming and entertainment exhibition in the Balkans and Eastern Europe. Since 2015 she is responsible for the Marketing & Sales department of BEGE. For the past 10 years she is also working closely for the online magazine e-Game Spectrum, which covers various aspects of the gaming and entertainment industry in the Balkans and Eastern Europe.
With this occasion, I would also like to thank you for following my interview series and for sharing these information with your colleagues and partners. If you would like to be featured in an upcoming interview, please send me an e-mail to reka.szalo@europeangaming.eu and I will happily get back to you!
First of all thank you very much for accepting this interview. I would like to ask you to shortly introduce yourself to our readers and tell us when and why you started working in this industry.
Milena: Thank you for the kind invitation and greetings to all of your readers. I am Milena and for the past ten years I have been part of the team behind the leading gaming event in Eastern Europe – BEGE Expo. The organization of such important exhibition has been one of the biggest challenges in my professional career and still provokes me everyday – to learn new things and discover the potential of technologies, as part of one of the fastest developing industries worldwide – the gaming industry.
As Sales and Marketing Manager of BEGE EXPO you have been taking part in the whole process of organizing this important event for many years now. Please speak about this event and your role, your tasks and responsibilities.
Milena: Actually, taking the step in becoming the Marketing Manager of BEGE in 2008 and Marketing & Sales Manager later in 2015, it has opened a whole new world of opportunities to me. I am grateful to be able to work with so many professionals everyday and meet with the leaders in the gaming and entertainment field. I am engaged with finding new clients and introducing to them the opportunities of the Eastern European market and not only – a job truly inspiring and responsible as well.
The 11th edition of this exhibition is scheduled for 21-22 November. In what will this year's exhibition differ, are there novelties you would like to speak about?
Milena: We always try to listen to our exhibitors and work together on the success of the expo. In the last few years we have been trying to introduce new things regularly and keep on track with the advances in the industry. In 2017 we launched a Startup zone, an Innovation zone and the Sales Pitch zone – projects, which we intend to continue developing further in 2018, too. We want to make the Online gaming business another strong part of the event and this is what we will work for this year.
Which were the most difficult periods in your career so far and what do you consider your personal success?
Milena: Everyone experiences hard periods and challenges sometimes. However, when you work with a team, which believes in the idea and the project, when your team is positive about it, every challenge becomes an opportunity. We, at BEGE Expo accept the challenges with a smile and always look for a way to cope with them. As part of the team behind these two successful events, I accept every achievement as my personal. Every accomplishment is part of the mutual success, because we value teamwork.
I am sure that you have experience and knowledge about the European gambling industry especially the Eastern European one. I would like to ask you to share your opinion about gambling industry in general in Europe or in the countries you know better?
Milena: Currently, the gaming industry in Eastern Europe and more specifically Bulgaria is enjoying a very stable growth. According to the Annual report on the Bulgarian gaming industry by BTAMOGI (the Bulgarian Trade Association of Manufacturers and Operators in the Gaming Industry) there are 26 casinos and 847 gaming halls – nearly 80 new halls were opened in Bulgaria in 2017. The total number of gaming machines has reached 26877 by September 2017, which is with 1756 more than in 2016. The online game licenses reached 25 in just 3 years (in 2013 there were only 3 licenses). All this data I can summarize in two words – steady rise. In Romania the industry is also well-developing, in Serbia and Macedonia, as well. The predictions for the future development of the region are good and hopefully more providers will see the potential in Eastern Europe.
Tell us please about your future plans, projects regarding your professional life.
Milena: I have concentrated on the future edition of BEGE Expo and EEGS in 2018. Me and my team we are working hard on improving the events and surprising the visitors every year. This November we would like to introduce a new conference format and better opportunities for networking and business to our guests. My work is totally devoted to discovering new ideas and implementing them in everything I do.
What does success mean to you and do you consider your career a successful one?
Milena: Success for me is seeing people enjoy what they do and the results of a hard work. The material aspect of success is having BEGE Expo grow every year – exhibition space is expanding and number of exhibitors and visitors are constantly rising. However, more important is that this event managed to become an essential part of the industry – an engine driving innovation and transformation for a whole decade. It has been 11 years already!
You must have participated at several conferences, professional meetings so far. What are your experiences regarding these events and which are the most important ones you would like to talk about?
Milena: In such dynamic industry you have to be always aware of what the competition is up to. I have visited all major events for the industry – ICE London, G2E in Las Vegas, VIGE in Austria, the iGaming Super Show in Amsterdam, as well as the regional conferences and exhibitions. You can always learn something new and get inspired by such events.
Interview with Dario Arruda, the CEO XCaliber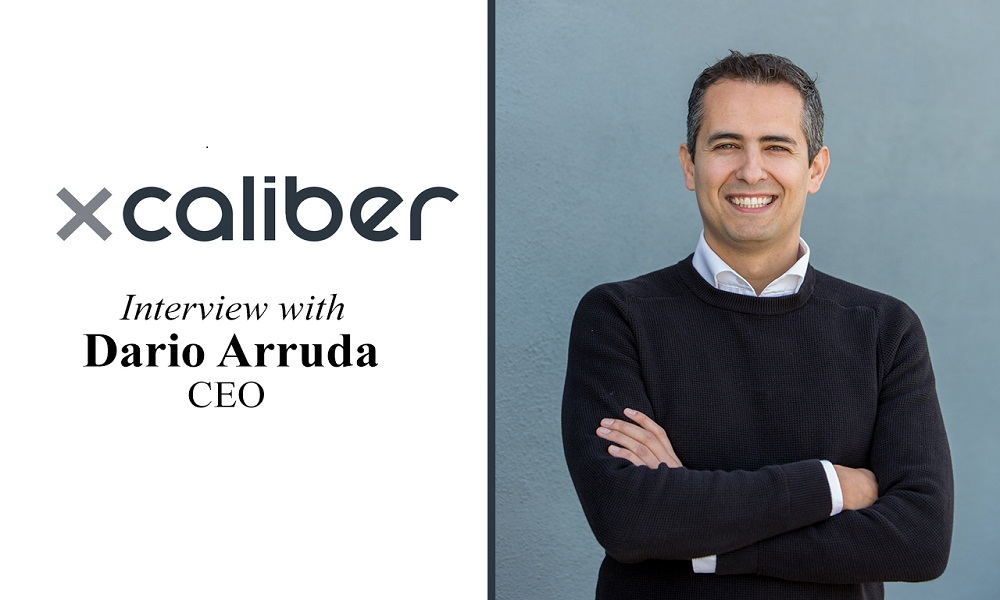 Reading Time:
5
minutes
Dario Arruda, the CEO of XCaliber, Malta, is a hands-on leader driven by a passion to meet the challenges and to realise the goals. Under his leadership, the company has made great strides in the last one and a half years. In this exclusive interview, Dario Arruda opens up about the company's growth and its vision for the future. He provides detailed and lucid answers to a wide range of questions about the changing phases of technology, the new projects his company is into, and future trends in the gaming industry. Meet the man behind one of the most talked-about companies in the gaming technology sector.
I would first like to ask you to begin with a few words about yourself. It's always nice to hear top-class professionals say a few words about themselves for our audience.
Dario: Together with Cherry, I co-founded XCaliber in December 2016, having previously spent more than five years as Chief Technology Officer for Cherry Malta. Much of my background is in technology – I spent a number of years working on product and technical development for Allied Newspapers, Malta's leading news and publishing company.
This experience translated effectively into the role of CTO with Cherry Malta, and I have not looked back since. I was delighted that Cherry accepted my proposal to create the B2B Technology business area, XCaliber, and am very proud of what we have achieved since the company was founded.
It has been just over a year since XCaliber was launched. How do you look back at the journey so far?
Dario: It is fair to say, this has been a 15 months packed with progress to tell you about. We signed a number of important third-party deals, notably including the first partner for Omarsys, our affiliate-marketing platform. FSport is one of the world's leading fantasy sports platforms, and we were delighted to partner with them in increasing our foothold in the Swedish iGaming market.
The launch of our new Responsive Framework technology at the beginning of February marked a major milestone in our efforts to deliver innovative solutions that bring clarity and ease-of-use for both player and operator.
In financial terms, 2017 was a year in which we have built solid momentum, reporting revenue figures of MSEK 38.6, while we are also now ISO 27001 certified, reflecting how seriously we take, and the importance we place on maintaining full and robust levels of data security.
More than that, we have built a tightly knit team of experienced iGaming professionals, committed to our path of pushing the boundaries of business excellence. Put simply, I have thoroughly enjoyed the journey so far, and with plenty of new developments on the horizon, the future looks very bright.
XCaliber's LinkedIn page talks about "child-like curiosity and an insatiable appetite for creating novelty. We are all curious to know how you actually manage to retain the "child-like curiosity and an insatiable appetite for creating novelty" even when developing software for the fiercely competitive betting industry?
Dario: What we look to get across in all our dealings with fellow providers and operators is our passion for delivering innovation. This is reflected in the groundbreaking nature of our recently unveiled Omarsys and Responsive Framework, and our nominations in the "Software Rising Star" and "Affiliate Software" at the 2017 EGR B2B Awards underline the value in our growth strategy.
We have an exceptionally motivated team, and the innovation-driven nature of our approach is something that delegates really responded to at the recent ICE Totally Gaming Conference in London.
XCaliber has won two awards at the prestigious Malta's Best in Business Awards 2017: 1. Startup of the Year and 2. Best Online Web and Design. How do you reflect on the achievement?
Dario: We were humbled and delighted to receive those awards, as we are with any awards that recognise the effort and achievements of the hard-working team of experienced professionals that we have built at XCaliber.
It is great to see the speed of our growth acknowledged with the "Start-Up of the Year" award, and we are carving out a real reputation as one of iGaming's foremost suppliers on a technological and design level.
From the outside, it looks like XCaliber is mainly into two broad activities: 1. Rebranding the existing products, as in the case of CherryCasino and Game Lounge, and 2. Developing your own innovative products.
Let us talk about the rebranding first. What are the main things that XCaliber usually brings into a successful existing brand?
Dario: Speed to market, a slick and sophisticated experience for the end user, performance and quality of our products and a proactive approach to entering new jurisdictions are all vital aspects that our technology promotes, and this is reflected in the growth experienced by Cherry brands including CherryCasino and Sunmaker. As one of the industry's fastest-growing providers of premium systems and software, we pride ourselves on our ability to deliver best-in-breed solutions to all of our partners, and we are proud to do so as a core part of and provider to the Cherry Group.
Question 6
Following from the previous question, you have your own innovative products as well – like Omarsys and Paypi. There are other products with the same or similar functionality. What makes your products special, or what makes them take the gaming world by storm – even if "a very quiet storm", as your website says?
We are quietly bringing great advancements to the industry through products like Omarsys and Paypi. Taking our performance-marketing framework Omarsys as an example, it goes far beyond traditional tracking platforms. We recognise that adaptability is key to marketing efforts in the iGaming industry, and as such, we have fitted Omarsys with real-time reporting and analytics tools, allowing our partners to react swiftly and decisively to emerging trends. It is this desire to go above and beyond for our clients that elevates our offering above the competition.
The latest news from XCaliber is about a new solution, called Responsive Framework. Could you tell more about it to our readers?
Dario: Absolutely. XCaliber's Responsive Framework, codenamed XCAF, is an industry-first solution that enhances the ability of our operating partners to deliver a truly Omnichannel experience through the intuitive and intelligent use of data. The solution promotes a seamless customer journey, via a one-page structure built into the operator's existing back-end, making streamlined use of collected customer data to ensure that players are always being promoted with offers perfectly synced to their preferences.
Instant gratification and a discovery-based experience drive so much of modern multimedia entertainment as we know it, and the data-led approach that our Responsive Framework facilitates puts all of the required functionality in the palm of an operator's hand.
How do you see the gaming industry and the software development for the industry evolving in 2018? Do you see a paradigm shift in the near future, especially with reference to artificial intelligence, robotics and all that?
Dario: I think there is certainly scope for evolution this year in light of the potential, that rapidly developing technology is bringing with it. Machine learning certainly has a role to play here, as part of the wider picture presented by iGaming providers that are making increasingly intelligent use of data in their solutions. I wouldn't say this necessarily equates to a complete "paradigm shift", but you can expect to see a lot of developments when it comes to making better use of customer data and preferences to deliver an experience tailored to the individual user.
While I will not give away what we have in the pipeline at XCaliber, I will say that you should definitely watch this space!
Exclusive Interview with Jan Řehola (Partner at PS Legal) and speaker at Prague Gaming Summit 2018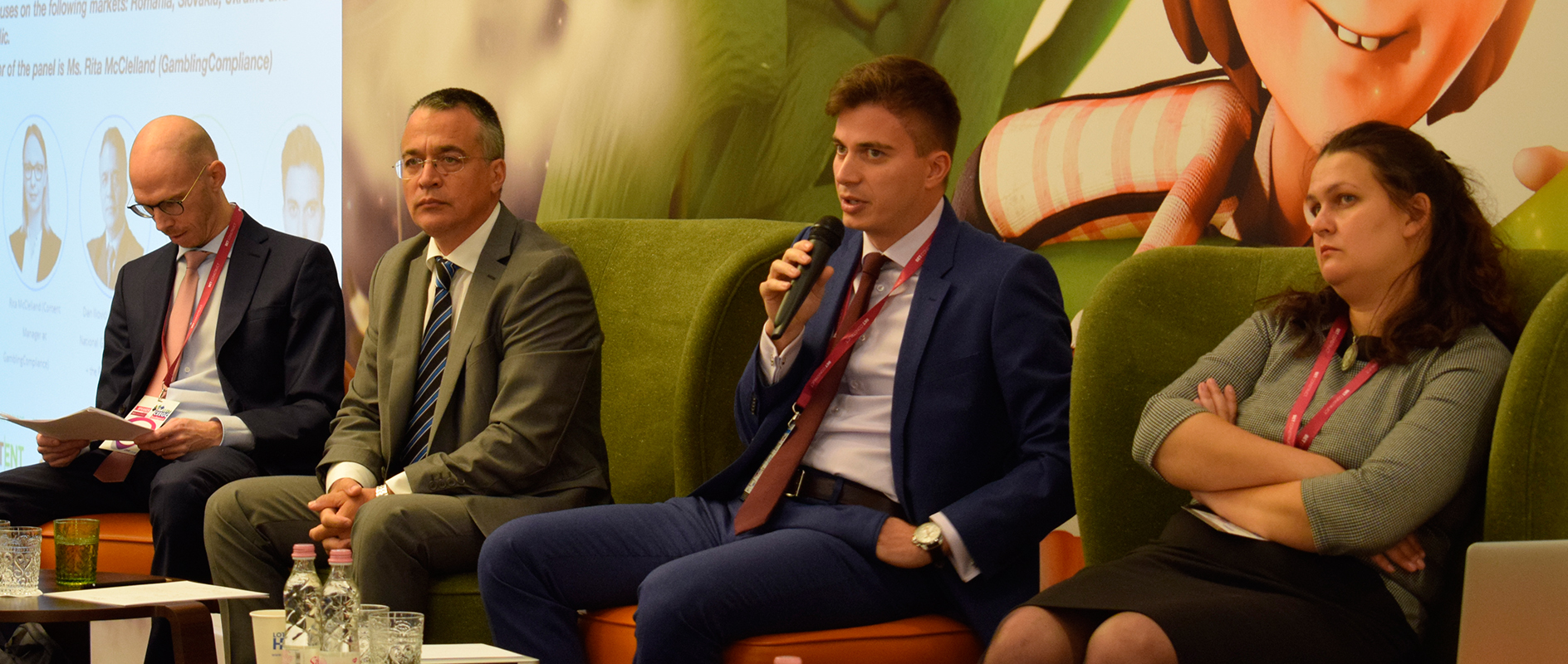 Reading Time:
5
minutes
This week it's all about the Czech Republic and our latest interviewee is a highly respected expert who shares his expertise at gaming events. Jan Řehola is a frequent speaker at our events and always bring quality information about the market's updates. You can meet Jan in person by attending the second edition of Prague Gaming Summit which will be held on the 29th of March at Andel's by Vienna House Prague. You can find more details here.
Hello Jan, thank you accepting this interview, please tell us little bit about yourself, with now over 7 years of experience in the gaming industry, how did you continuously venture to the industry, I mean what was the main reason and what are your key activities, now within the niche?
Jan: As a gambling lawyer I found myself the most beneficial in helping operators, suppliers, testing labs and all other stakeholders involved in gambling industry to be still fully updated and fully complaint with constantly changing regulation. As gambling is highly controversial topic often in spotlight of politicians – regulation is changing very quickly so legal, and especially compliance, plays still more and more important role. What I really like the most on my work is helping my clients to develop and successfully introduce new products on market. By being part of client's development team, I have priceless opportunity to learn new competences what helps me go every day to my office with joy and enthusiasm.
Working for 4 years for the Ministry of Finance – Czech Gambling regulator, firstly as a Head of the Legal Unit and later as a Director of Gambling Department, what do you consider you could share with us and with the readers as updates on the Czech Gaming Market?
Jan: Czech gambling market is currently undergoing the biggest restructuring from the velvet revolution in 1989. We have new Gambling Act fully in force from 2017. This Gambling Act for the first time in history introduces specific regulation for online gambling and opens whole Czech gambling market for companies established anywhere within EEA. With gambling tax based on GGR and reasonable license conditions, because new regulatory framework on paper looks very good. Unfortunately, in fact application of new Gambling Act caused some difficulties. Considering some recently issued secondary regulation (e.g. guidelines on Bonuses) and transposition of 4th AML Directive unfortunately it can be concluded that to some extent those things spoil idea of regulated, modern and highly competitive market. Currently it is very hard especially for foreign operators to meet specific requirements of Czech regulator and therefore we still have just one foreign operator with licence based on new Gambling Act (Pokerstars holds licence for sport betting, poker and so called "live game"). With new government in place some changes are expected to happen in near future. It can be presumed that some requirements which form obstacles could be potentially removed. Ministry is still working on pack of secondary regulations dealing with technical standards and also preparing big public tender for control monitoring system. Potential stakeholders on Czech market should therefore follow and supervise this preparatory works with due diligence.
Going further, You were responsible for all gambling policy issues, including drafting of new legislation, issuing of gambling licences and cooperation with other European regulators as a member of European Commission Expert Group on Online Gambling, what can you tell us about this year's updates(in 2018), can we expect major changes on the Czech Gambling Market as we know were some tensions between governments, regulators and the gambling industry.
Jan: As mentioning before we can presume that with new, more business-oriented government in place, regulator can to some extent be more reasonable in licensing procedure. Those operators, suppliers and testing labs having experiences with licensing process in the Czech Republic can provide a testimony that hitherto regulator was more focus on formal requirements than on real substance of licenced product. Some requirements are Czech specific and therefore hardly understandable for foreign licence seekers. This could be changed. As regulator is expected to be more open, I see big room for suppliers and testing labs delivering products in many regulated market to open dialogue with regulator and help him to rebuilt licence process to be more substance oriented.
Due to your background and well versed in all aspects of gambling operations, please tell us more about how PS Legal works, as PS Legal has a rich experience in gambling field and provide professional and high quality legal and compliance consultancy to key players on Czech gambling market.
Jan: I am really enjoying our teamwork at PS Legal. This law firm has long history but when me and my colleagues joined its teams it becomes leading company in gambling field in the Czech Republic. We are focusing not only on gambling but trying to offer expertise in all new emerging industries and technologies where clients can suffer in finding professional legal help with knowledge of this specific industry. Currently we are for instance building division focusing on legal help in field of cryptocurrency or rather blockchain technology in general. We strongly believe that this rapidly developing market can play huge role in upcoming years. What I really like the most is that we are young but highly educated bunch of friends having fun in helping our clients to meet regulatory requirements in versatile areas. By doing this we are still learning and therefore our work is far from being routine.
What are your main responsibilities at PS Legal, as it is a Prague based law firm specialized in providing legal services to all sectors of the gaming industry?
Jan: In PS Legal I am heading its gambling department. This takes currently more than 70 % of my work capacity. As mentioned before we are currently building also department dealing with cryptocurrency and data protections issues. For this I am helping with head hunting process as our team is growing at a fast pace. This type of work I found very fulfilling. I am trying to use experience I got from Ministry of Finance where I was responsible for team of 35 people. I really like see how young people grow in front of your eyes as you gave them room and responsibility.
Do you have a personal opinion regarding the Gambling Market focusing on Czech Republic and the Czech Gambling-related Market? What are the PS Legal company's future plans  in the gaming sector and what are your personal next steps and projects regarding your professional life and achieving your personal goals?
Jan:I am sure that Czech market would become more competitive in year 2018. With many applicants seeking to get licence and with licensees seeking to get new product on market we can see rapidly evolving market. Currently we see huge restructuring and M&A in land-based market that undergoing huge changes and some M&A could be expected in online world too. I believe, PS legal would play still important role in this process. Whit our expertise and experience I also hope we can help to establish dialog among all stakeholders and regulator to work together on common goal – functioning regulated market where player is protected, and operators can offer them attractive product.
To meet Jan in person, make sure you register and attend Prague Gaming Summit 2018, held on the 29th of March at Andel's by Vienna House Prague.
Interviewee profile:
Jan Řehola has over 7 years of experiences in gambling field, both from the public and private sector. He is a master of Law from the Charles University in Prague.
Jan has been working for 4 years for the Ministry of Finance – Czech Gambling regulator, firstly as a Head of the Legal Unit and later as a Director of Gambling Department. In his work for the Czech Gambling regulator Jan was responsible for all gambling policy issues, including drafting of new legislation, issuing of gambling licences and cooperation with other European regulators as a member of European Commission Expert Group on Online Gambling.
Due to his background, he is well versed in all aspects of gambling operations.
PS Legal is Prague based law firm specialized in providing legal services to all sectors of the gaming industry. PS Legal has rich experience in gambling field and provide professional and high quality legal and compliance consultancy to key players on Czech gambling market.