Exclusive Interview with Jens Bader, Co-founder of MuchBetter, previously CCO at Secure Trading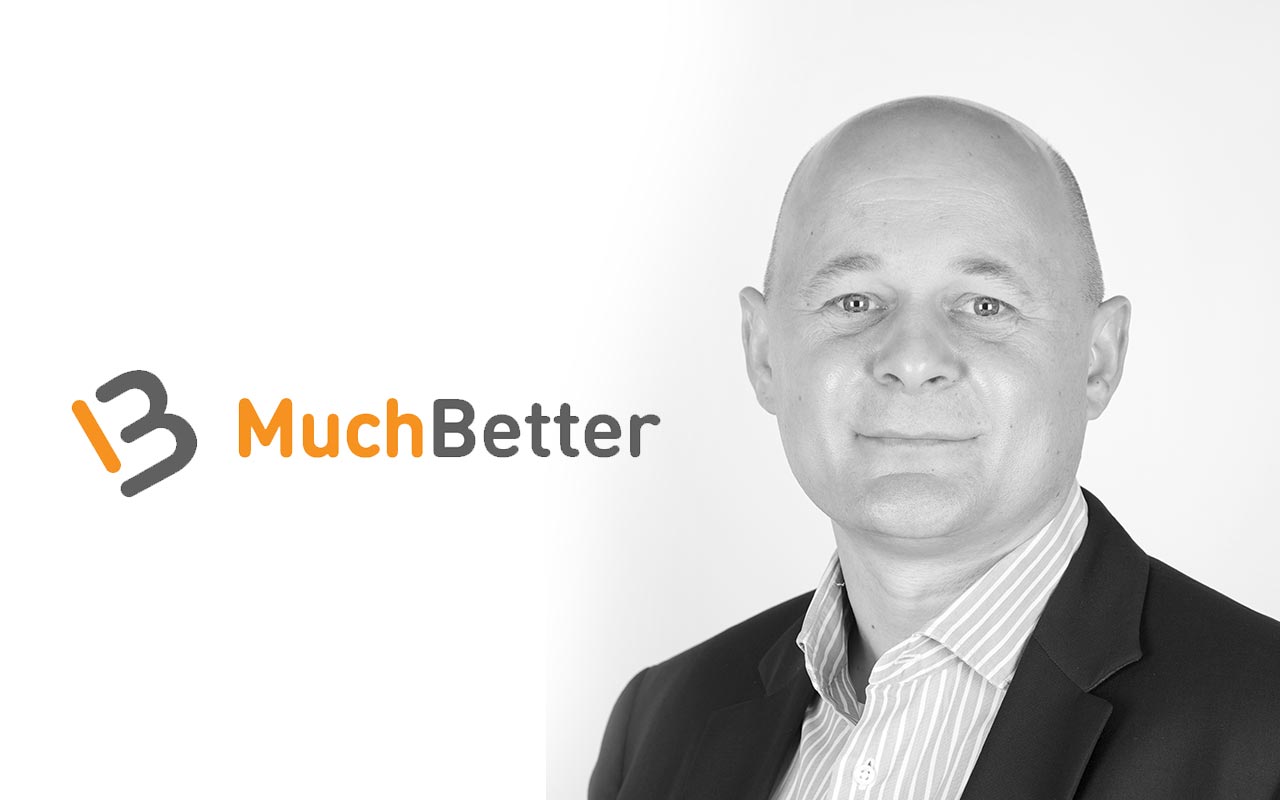 Reading Time:
7
minutes
My interviewee today is Jens Bader, who has a rich management background with more than 20 years of experience in the Online and Mobile Payments industry. He is a a seasoned commercial leader, Jens recently co-founded MIR Limited, an FCA-licensed FINTECH group that develops and operates second-generation electronic money services servicing on- and offline merchants.
I would also like to thank you for following my interview series and for sharing these information with your colleagues and partners. If you would like to be featured in an upcoming interview, please send me an e-mail to [email protected] and I will happily get back to you!
Thank you very much for being available for this interview. First I would like to ask you to shortly introduce yourself.
Jens: My Name is Jens Bader, I am one of the co-founders of a new payments company and scheme called MuchBetter. I spent most my professional life in the payments industry, hopefully growing my knowledge alongside the fantastic and exciting development we have seen in payments technology during that last 20 years.
Will you please tell us more about your company and why you chose to get into gaming?
Jens: As said, I have been working in the online payments industry from the very early days on and online gaming industry has always been at the forefront of innovation. Many of the pioneers in online gaming have been quite important in the continuous development and improvement of online payment services.
During my career, in different roles and for different providers, I worked very closely with online gaming operators. I always found that the cooperation between the payment service provider and the demanding gaming client to be both challenging and exciting. What was once considered to be one of the riskiest online businesses that a payment provider could underwrite, is today one of the most professional managed online industries. Indeed, gaming is now often a benchmark in risk management, fraud detection and prevention.
Personally, I can say that having worked at the intersection of payment and gaming allowed me to learn at a pace that would have been difficult to achieve in a different setup. In my 20 years in the industry, I have seen payments from all sides: Issuing, Acquiring, e-money, cash, processing – there is not a spot in the payments chain that I have not been active in. About a year ago and after a few inspiring conversation with some of my future co-founders, I felt the timing was right to bundle all my experience, my network and enthusiasm for payments to build a payments product that I felt was a next-generation payment service. I felt that it needed to be centred around a number of typical and systematic payments challenges and issues that the gaming industry has been consistently facing. What my team and I came up with is a new payments app that by technological design eliminates or neutralizes the issues we have identified. Our product delivers a better commercial model, hence substantial cost savings, counters and eliminates the typical fraud patterns in gaming and allows operators to have a reliable and indemnified payment product that can be operated internationally. Our payments app "MuchBetter" has also been engineered considering the vast regulatory changes that affect the gaming and the payments world. Our payments service provides data points that support operators being compliant with AML4/5. The world is talking about open APIs, we have anticipated a data and information sharing-approach already when we built the product. We don't just talk about it, it is live and working. In general, MuchBetter is a payment product purpose-built for the gaming industry, a bench-mark for combining modern technology to deliver a superior payments experience to both players and operators.
You have a rich management background with more than 20 years of experience in the Online and Mobile Payments industry. You have recently co-founded MIR Limited, an FCA-licensed FINTECH group that develops and operates second-generation electronic money services servicing on- and offline merchants. As co-founder of MIR you also design and oversee the commercial strategy of the Group. I would like to congratulate you for this successful career and I would like to ask you: What is the price or what is the secret of such an impressively successful career?
Jens: I enjoy what I do immensely. While it is quite a mountain of work, there is never a dull moment either. The spirit and atmosphere within our small organisation is amazing. I am lucky to be able to work with such an exceptional group of people. The industry is fast-moving, constantly changing and has always had a certain complexity. The fact I could practically grow up with the developments in the payments industry helped me in understanding the complexity. When I am challenged to solve a problem, it often helps me to remember the early days in payments and how the services have developed the way they have. It helps me distinguishing the parts that are actually addressable from the parts that are not worth conquering as they are historical and a pillar I have to work around or incorporate in my approaches. The biggest sacrifice over the years has been the enormous amount of travel that my roles requested. There is so much you miss at home and the time with the family you miss. This I felt was the biggest personal challenge over the last couple of years, being there for the family.
Will you please tell us more about the projects you have worked on and about any difficulties and successes you have experienced during your career?
Jens: I remember the days when payments were mostly unregulated. The sole priority was ensuring that a customer could somehow pay a merchant. That was pre-PSD in Europe and worldwide there was no regulatory framework whatsoever for online payments. When the industry grew up and regulation kicked in, this change needed to be managed. What was OK six months ago, wasn't OK anymore. I was in the middle of a changing industry that is such a critical item of modern e-commerce as we know it today. I realized payment companies needed to change to comply but were still required to secure and hang on to their existing revenue sources. When I compare the old days with today's environments, I often smile. It feels so surreal; the way things were handled back then.
The payments industry is all about scale. Transaction business is volume business, so the underlying main revenues come from processing vast volumes. If you operate within an organisation that has been built up for the last 10 years, you have that advantage of sitting on a large merchant portfolio. Pricing pressure on acquiring and processing further increased the necessity to aggressively grow the volume within every payments organisation. The challenge that we face here as a newcomer is being able to offset the fact you come with only marginal existing business into a commoditised industry where volume is the most business-critical economical factor with the chance to utilize better, faster, smarter technology to attract new, meaningful business quickly. We need to challenge the business models to stand a fair chance of succeeding – and this is what we do and what is quite a tricky subject to manage.
What role do you undertake in the company's life? What are your tasks and responsibilities?
Jens: For one thing, I am the guy with the nice shirts. However, my main role is to set the company's commercial plan and strategy, and ensure it is formed in a way that allows the teams to execute it promptly. I oversee the commercial day-to-day activities and still take on many of the market-facing tasks such as meeting prospects, representing Muchbetter in the industry, and talking to influencers to imbed Muchbetter further into the payments landscape. I like the hands-on activities, writing to business and helping to execute the commercial plan that I set in place. The shirts sometimes help with that.
What is your personal opinion about the gambling industry in general in Europe or in the countries you know better?
Jens: The gaming industry has constantly developed and is – in Europe – on a very high, professional level. The amount of regulatory change and adoption over the last 10 years has been almost overwhelming. One effect we witness today is the state of consolidation. Consolidation in any industry vertical is always a sign of maturity, market saturation and requirement to capitalise on synergies to maintain growth. Overall, I think that the European Online Gaming industry has achieved higher social acceptance, improved their overall reputation and grown to an exceptional professional level. Personally, I sometimes miss the "old days", the eccentricity and unconventional ways of how the industry operated, but as someone running a supplier business now, I am immensely grateful for the solidity and good governance that we see in the industry today. Gaming today and certainly even more so tomorrow is all about the quality that is being delivered to the customer. You can enjoy gaming, you are legally allowed to do so, now it is about coming out on top by meeting customer's expectations.
Which are the future plans of the company that you can talk about to our readers?
Jens: We are all gaming and payments experts, so we will always be close and aligned with the gaming industry. However, we need to further develop our payment service to be just as ground-breaking in other industries as we are for gaming today. Diversification is always a difficult task to manage and succeed with, so it's better to start early. We identified certain online industries that are battling similar payment challenges as gaming does. We apply the same philosophy here – we identify the main issues that we as a payment supplier can address to make life easier for the participants in such markets. We further build on our existing payments app to grow acceptance on both sides, merchants and customers, but we will also be broadening our payments portfolio and infrastructure to offer additional services and capabilities to our merchants. We have great ideas around subscription management, market-places and money remittance markets. Social money concepts are one of the topics close to my heart.
Tell us please about your future plans, projects regarding your professional life.
Jens: Obviously, my main objective is to build MuchBetter into a rock-solid, leading payments organisation. This won't happen overnight, so I consider this to be the long-term goal. I also serve as advisory to some companies which helps me keeping an open mind and a sense for the wider market and helps us in identifying opportunities for partnerships. Any successful payments business needs to be international, when the time is right, I like to take the lead on our internationalisation and maybe be the one that opens our Chinese offices!
Who is your favourite actor or actress?
Jens: I enjoy watching Steve Buscemi – he is a genuine character and unique in how he plays his roles.
Where would you travel the most in Central Europe?
Jens: London for business, but for pleasure and good food, it has to be Italy
About Jens
Jens has a rich management background with more than 20 years of experience in the Online and Mobile Payments industry. A seasoned commercial leader, Jens recently co-founded MIR Limited, an FCA-licensed FINTECH group that develops and operates second-generation electronic money services servicing on- and offline merchants. As Chief Commercial Officer of MIR he designs and oversees the commercial strategy of the Group. Previously he was Chief Commercial Officer of Secure Trading Group, a leading European Payment Service Provider and Card Acquirer. At Secure Trading Jens managed the Group's revenue generation and retention. In his prior role as CCO of paysafecard he led the global Account and Sales Management Teams overseeing and managing all commercial merchant relationships. Before joining Paysafecard in 2010, Jens was holding various roles in the payments industry with blue-chip financial institutions as well as payment start-ups. Jens is a frequent speaker on payments and fraud-related topics worldwide. Jens holds a degree in International Business Management.
About MuchBetter
MuchBetter, operated by MIR Limited UK Ltd, an FCA-licensed and regulated e-money issuer, is the new payments application for iGaming. Available on Android and iOS, MuchBetter make effortless online, offline and contactless payments throughout EMEA. Funds can be transferred and received in real-time and MuchBetter's unique commercial model increases operator revenues while its anti-fraud features and use of best in class technology reduces risk.

Q&A with Victor Pronk, CCO at Incentive Games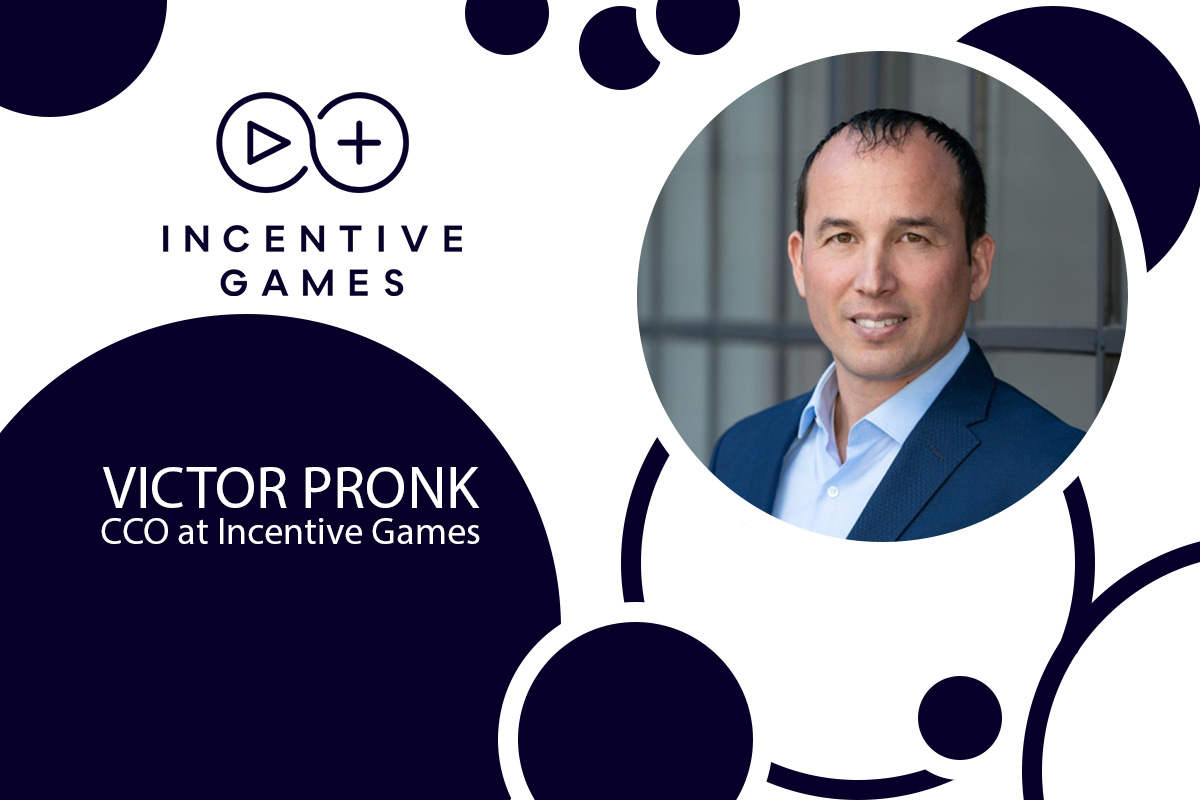 Reading Time:
3
minutes
Can you tell us a little bit more about your recently announced partnership with EBET and what it entails? 
Of course. Under the partnership, Incentive Games will provide unique freeplay content for EBET brands that will help the operator lower acquisition costs and take retention to the next level. We believe that esports fans will appreciate the gamification elements and game concepts that Incentive Games has built its reputation on, and we very much look forward to taking these mechanics and features and wrapping them in a range of engaging esports themes. This is our first play in the esports betting sector, and it is a move that we are excited to have made with EBET, an undisputed leader in the vertical.
How can freeplay games be used to engage esports audiences and introduce them to esports betting?
It all starts with offering esports fans something that is relevant and fun, which is exactly what our games do. For each title, we use elements of a live sports event, in this case, an esports contest, to create a game for the viewers to engage with. This in turn increases the excitement around the live event/esports contest and also introduces the concept of betting and wagering to those interested in trying it for the first time. That our games are free to play makes them a powerful acquisition tool as the player is not using their own money, but they also add value for those already signed up with a betting brand whether that be traditional sports or esports.
Do these games use different mechanics/features to the freeplay games you create for sports betting? If so, how are they different?
The gamification and human behaviour techniques we use are the same across all sports and all product verticals, including esports. The implementation is specific to both the sport and the audience that we are targeting with the game and getting this part right is a combination of experience and a lot of extensive data analysis and A/B testing. So, in short, the fundamentals of the games are the same but themes, prizes, etc are specific to the sport and the audience.
How will you continue to develop products for EBET? What role does data play in how you analyse game performance and use this to guide development of new titles? 
We are looking forward to a long partnership with EBET that will include multiple unique games for their esports audience. With every game, we expect to learn more about their audience and how they respond to different concepts and features. This will allow us to improve on the next run of games and better their contribution to the operator's wider acquisition and retention strategy. We can't disclose what games are coming, just that we are very excited about the ideas we are working on with EBET and the product roadmap that we have in place for the coming months and years.
How do you see the esports betting space evolving over the next 12 months? What role will Incentive play in driving this growth? 
Esports has been a constant and rapidly growing market and we expect that to continue. With the recent pandemic, all operators are very aware of having alternatives to traditional sports and there is a growing desire among many to add esports betting to their proposition. For that reason, we believe the vertical will continue to grow at pace with further opportunities opening up for us and the operators that we work with. We as Incentive Games are very much looking forward to providing our games to EBET and helping them drive their growth.
Q&A with Relax Gaming CCO Nadiya Attard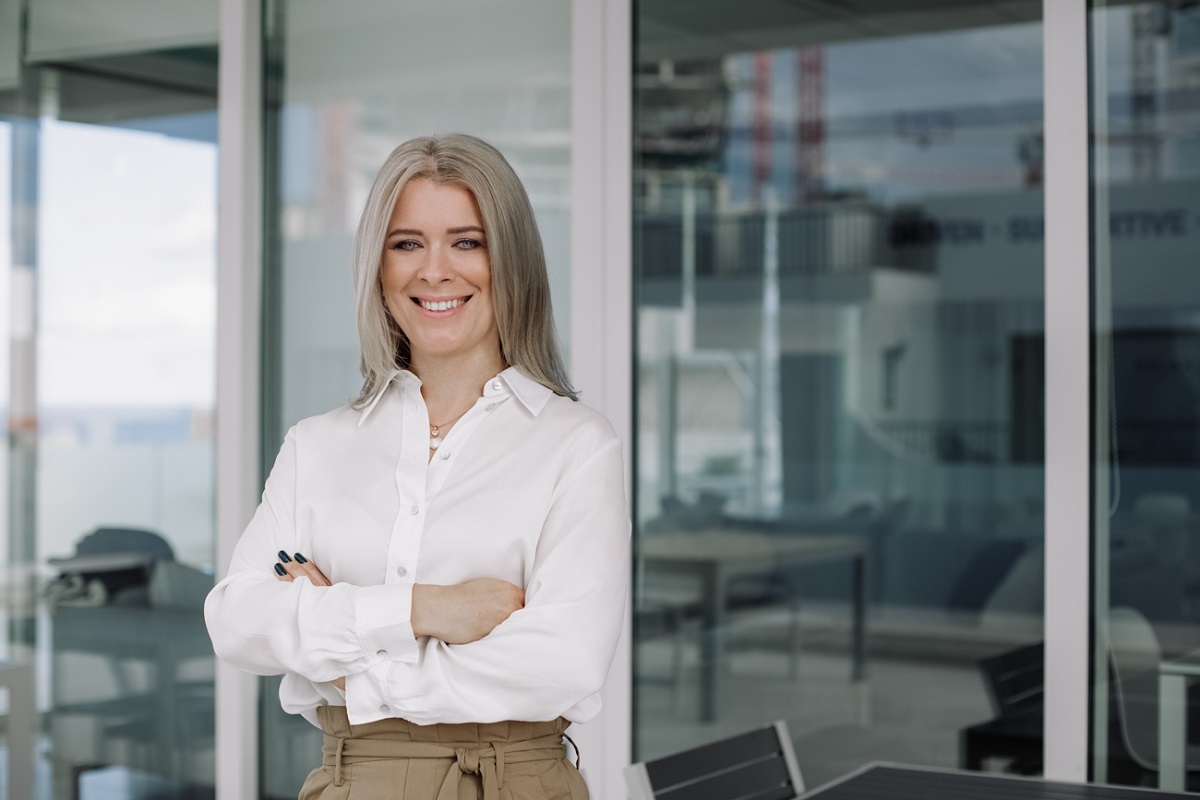 Reading Time:
3
minutes
In March Relax Gaming, the igaming aggregator and supplier of unique content unveiled their latest innovation, its Dream Drop Jackpots product, a five-tiered progressive jackpot designed to revolutionise slot gameplay, offering players the biggest must-hit jackpot to date.
European Gaming caught up with the company's CCO Nadiya Attard on how the product is faring in the European market.
Snake Arena and Temple Tumble 2 are two incredibly exciting games. Can you tell us a bit more about why you chose these games to introduce Dream Drop?
The thought process behind the Dream Drop mechanic took more than a year of planning and careful analysis, so when it came to applying it to a slot game, we approached it with the same dexterity. Temple Tumble 2 and Snake Arena are both blockbuster titles as a result of their unique mechanics, beautiful graphics and, fantastic long-term results. These elements make both games ideal for introducing a new functionality like Dream Drop to our audience as it provides a comfortable mix of familiarity and originality. Just one month since the launch of our debut title, Temple Tumble 2 Dream Drop, and it's clear that the game choice has resonated with players.
What can you tell us about future titles that Dream Drop will be added to?
The first stage of launching the functionality sees us using familiar titles to expose our players to new material, encouraging them to experiment with the mechanic – something imperative to this early phase of the product's lifecycle. Following this, we've got a roadmap packed with brand new hot titles to add to the Dream Drop space. Once the mechanic has earned the trust and esteem of our audiences they should expect to see some even more exciting games paired with Dream Drop.
In which markets has Dream Drop seen particular uptake?
Dream Drop has worked tremendously well across all our key markets including Scandinavia and the UK but has also had Major winners as far away as Peru – where for as little as €2, someone won the jackpot! The initial uptake has been fantastic, and we are looking forward to expanding its reach. As a studio, we're well-known for having ambition and not being afraid to think outside the box, we wanted to use this reputation to make a bold statement, both to slot enthusiasts and the rest of the industry.
It became clear almost immediately that we didn't want to develop another classic legacy-type jackpot that was already commonplace in these markets, however we were also quite aware that innovating in such a crowded space would be a challenge, but we're confident we've pulled it off.
Are there plans to customise this to the North American market?
Given our strong foothold in Europe, we are excited about offering as much of the Relax portfolio, including our showcase products, in the emerging and rapidly growing North American markets. With regards to the Dream Drop functionality, launching in the region will rely heavily on the ability to have countries or states share in liquidity aspects. Analysis and surveying of the landscape are currently underway and we're eager to see how we can bring such a fantastic offering to a broader player-base.
Before the launch, Relax indicated that these jackpots would drop more frequently than those in other traditional jackpot slots. Has this been the case so far?
Absolutely! In just seven weeks we have had over 280,000 winners and 11 major winners. With our jackpot heating up every other week, and operator feedback flooding in, it seems to be shaping up to be one of the best-performing global jackpots in the industry today.
The five-tiered progressive jackpot is inspired. Can you tell us about the thinking behind this and how players are reacting to it?
As with most of our productions, the inspiration is derived from listening to our operators' feedback on their perception of the market and what their players are looking for. Aiming to innovate from the start, we began by looking at the traditional jackpots currently occupying the space, most of which are open-ended meaning that they can go months without dropping. We brought something entirely different to the table with our must-win functionality. We believe in finding the sweet spot between mounting excitement in our players and awarding gratification, with fairness given top priority; Dream Drop aims to do just that with its frequent jackpot drops.
What's the ultimate long-term goal for Relax Gaming's Dream Drop Jackpot?
Our goal is to be the number one jackpot provider in the industry for all the right reasons, such as fairness, exciting gameplay, innovation, exceeding operators' targets, and ultimately reinvigorating the jackpot sector.
As with every product vertical we explore, we aim to bring something fresh to the table, remaining rooted in differentiation and never backing down from a challenge. At Relax, we only launch products that we truly believe in and continually build upon successes. In the case of Dream Drop, we're already working on promotional tools and campaigns that are set to roll out shortly and give it an additional boost.
European Gaming Streamers Roundtable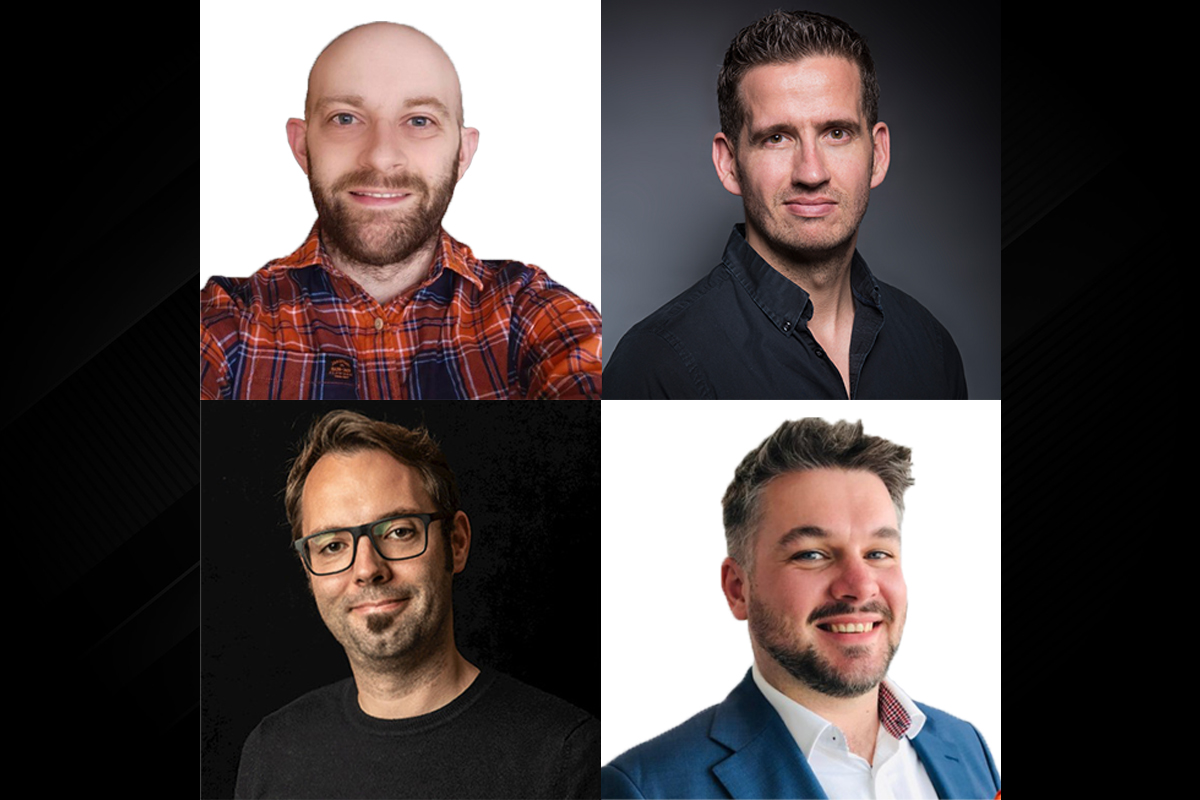 Reading Time:
11
minutes
Participants
Michael Pedersen, CCO at Livespins
Will Barnes, Owner at Hideous Slots
Bryan Upton, Founder at Lucksome
David Mann, Chief Commercial Officer at Swintt
There is no question that online slot streaming is enjoying a meteoric rise in popularity? What are you doing to leverage the potential it provides? 
Michael Pedersen, CCO at Livespins
We have launched an entire company with the sole purpose of leveraging the meteoric rise of online slot streaming, Livespins. For a long time, people have been asking if online casino can be social, but you only have to look to Twitch to see that it absolutely can be. To date, there have been more than 280 million hours of streaming footage consumed in the slots category and the chat is on fire. With the hypothesis well and truly proved, we launched Livespins to take this a step further by allowing players to get in on the action by betting behind the streamer and to also offer operators and developers a reputable, compliant platform via which they too can capitalise on the popularity of streaming. We really are going all-in on this as, ultimately, we believe that it is the future of online casino.
Will Barnes, Owner at Hideous Slots
Hideous Slots was always meant to be about community, and the live streams themselves are really at the core of audience engagement. I consider that streaming and video promotion has already overtaken traditional methods of content discovery amongst key demographics. For me, this means using online streaming to achieve the things that would previously have been achieved elsewhere – for example, remembering to lead viewers to your website through streams, comments and Live Chat has now become just as important as traditional SEO. Working with game providers is becoming more common for streamers – as you've said, online slot streaming is massively on the rise, and streamers are now proving to be one of the most direct tools in marketing. But we still need to maintain our integrity and the trust of the audience – so commentary on specific products must always fair and balanced.
Bryan Upton, Founder at Lucksome
Not enough would be the honest answer.  We are a small and new studio going through a normal start-up process of improvement, scaling and hitting our rhythm.  I would say that we are building Slots that the streaming community would have an affinity for.  Voodoo Temple, our latest slot has a lot of punch and enough big wins behind it in the first week of launch to have proven that. This is a starting point at least.  Now, for us it's about getting our games and brand in front of the streamers around the world and letting them do what they do best – play and entertain.  We are just starting to push in this direction and learning how this part of the industry is working.  With this meteoric rise, has come a premium for streamers' time, and that is something smaller studios like Lucksome would need to understand in terms of return before taking that cost on.  Is there some solid data on this to prove the business case?  It would be great to be able to have those discussions, and how to help the younger, innovative studios into the limelight.
David Mann, Chief Commercial Officer at Swintt
I agree that the popularity of slot streaming is increasing every month. And for us, as a slot supplier, it is very important that the streaming community knows about our game releases so they can share our latest titles with their followers. A good relationship with the streamers that share the same culture and beliefs as the studio is key as this ensures they are aware of new games coming to the market. However, it is also important to release games that are liked by the community that follows the streamers, because ultimately big wins are what are people interested in. So high volatility games with high max wins should definitely be a part of the portfolio of anyone who wants to succeed in gaining visibility for their games among streamers and their audiences.
We are seeing some studios build out their own teams of streamers. What are the pros and cons of doing this? 
Michael Pedersen, CCO at Livespins
I am a great believer in knowing what you are good at and making that your focus. Game studios are great at developing engaging and entertaining slots and that is where they should deploy their resources. They can then partner with streamers or platforms such as Livespins and get in on the action that way. Of course, this means that streamers and streaming platforms need to be driving progress.
The way I see it, live streaming consists of two parts – the technical and the human. Over time, everyone will nail the technology but because there is such a reliance on the human element this is where the real difference will be made. That is why at Livespins we provide our streamers with access to coaches, props, themes, etc and this is something that studios will struggle to do while also ensuring their games continue to top the charts.
Will Barnes, Owner at Hideous Slots
I think the biggest advantage of building your own team is that you're going to have complete control over the content. Ultimately the engagement will always be with the individuals on screen and I think this might be difficult to manage if things become successful. The danger will always be that people are tuning in for the influencer and not the brand itself. An associated issue is that social media success often involves interaction across platforms and this can be a 24/7 job. Motivating a team to make personalised social media posts, and to be passionate about your product would be a challenge – especially when competing against streamers who are offering this with ease. To really enjoy success, you need to find someone who is not just passionate about entertaining, but also passionate about engaging with the audience, and passionate about the gambling!
Bryan Upton, Founder at Lucksome
The pros are pretty obvious, if you set up something well, you gain influence and the exposure of your games, which all studios, big and small need and want.  It would also create a stream of solid and direct feedback on a segment of the market to allow you to hone your product even more.  The cons, personally I think the truly GREAT streamers are not just the ones that are fun to watch but are also authentic and independent.  Meaning they play everyone's games, they play the games they love, the games their audience love.  Asking them to play a game they don't like falls flat on the stream and the watchers feel it.  If you have your own streamer set up, you need to make sure what you're producing in terms of content is spot on for the community you are serving and your streamers really need play other competitor games as well – otherwise you'll lose the audience.  I guess another con is scale.  You'll need a lot of people to tackle those important local markets, Italy, German speaking, Spanish etc etc.  In the same way as a provide you try to push your games all over the world, you would want your reach and influence to match.  I would say that is out of reach for smaller studios and a different business to that of running a game studio.  I think it would be great to see some stronger relationships between streamers and suppliers to produce some great original content and experiences – so there is something to be had there.
David Mann, Chief Commercial Officer at Swintt
I believe studios that build a team of their own streamers lose the legitimacy and trust of the viewers because it is very probable that in-house streamers will not criticise the studios' games even if they are not up to standard. However, by having your own team of streamers, you a studio can ensure that all of their games are played and see the light of the streaming community. So, there are pros and cons to both, but if studios want to engage and entertain players in an authentic way it is important for streamers to remain independent.
Just how difficult is it to launch streaming channels and build sizable audiences? What are the key challenges faced and how can they be overcome? 
Michael Pedersen, CCO at Livespins
Livespins is a very different beast. We are not an affiliate streamer and we do not depend on building large audiences and a loyal community of fans. This is because we integrate directly with an online casino operator and engage with their existing player base. For affiliate streamers, it is insanely difficult to launch a channel and build a sizeable following, and then also convert that following into paying players at partner online casino brands. That is why Livespins is so innovative – it allows operators to capitalise on the popularity of streaming by offering it to their players and by also letting them bet behind the action taking place across the reels.
Will Barnes, Owner at Hideous Slots
Launching a channel comes with a number of challenges, and the most significant challenge is building an audience. Often, finding those first 20-30 viewers comes quite easily – friends, friends of friends, or those who enjoy the high level of engagement that a smaller stream can provide. Again, once you surpass 150-200 viewers, growth is more consistent, as your content is pushed out by YouTube and Twitch organically. But between 30-150 viewers is a real struggle, and I think the quickest way to overcome this hurdle is to try and offer something a bit different, and to keep trying. Keep showing up, keep offering somewhere for people to join together, and hope that eventually these numbers continue to grow. There's no shortcut to building huge numbers – it's about being authentic, and if you have something interesting or unique enough, eventually it will pay off. 
Bryan Upton, Founder at Lucksome
We are seeing this continued trend in European markets of high volatility game play – but we have hit the ceiling in terms of how much we can push this, factors from high exposure to the Operators and squeezing of margins with very harsh, high risk math profiles are, in my opinion, creating the beginnings of player fatigue and burnout and reticence from the industry.  I feel player tastes are settling into a happy medium between the extremes that our industry tends to have an affinity with, with is a good thing.  From our side, we continuously have to avoided falling into the noise of all the other game releases, and having something to talk about directly to players and through influencers I think is key.  We pride ourselves on being more transparent on the games we're producing and how they work, as we think it is key to attracting the right players to your games.  We keep an eye on new trends in and outside our industry and how we can utilise or jump on them to make better gaming experiences, which is our life blood, as is as adjusting our design processes looking at the new generation of players out there.
David Mann, Chief Commercial Officer at Swintt
This is definitely not the easiest task. You need to be trustworthy, entertaining and stream on a regular basis to gain a sizable audience. But trust is really key here. Viewers follow streamers to see their reactions so during a stream they need to interact with the audience and react to the important moments when they play. Streamers are also trying to help to change the perception of gaming, so it is important to set the key goals when launching a streaming channel. I see it being of huge importance to be a legit streamer and to stay away from adopting the practices of so-called fake streamers.
What tactics are you using to drive growth? Are audience demands changing? If so, how? And what impact is this having on streams? 
Michael Pedersen, CCO at Livespins
Because we are coming at live streaming from a B2B perspective, we are driving growth by integrating with more operators and partnering with more slot providers. Audience demands are changing – no longer are players happy sitting at home just spinning the reels. They want to engage and interact with streamers and other players, and they also want to be involved in a more direct way and that is why we offer the option to bet behind.
The quality of streams is going to have to improve, and that is why we offer our streamers coaching and the tools they need to create entertaining environments. I think we will also see players demand more transparency from streamers and ultimately concerns about responsible marketing and safe gambling will probably lead to regulatory oversight. Of course, this is something that has already been built into the Livespins platform.
Will Barnes, Owner at Hideous Slots
As I've said previously, I always try to put a unique spin on any content I produce, which in itself can be difficult when working within a niche category. I recognise that a commonality amongst successful influencers is to share as much as possibly – and so I endeavour to put myself out there, engaging with social media at every opportunity. Over time, the audience changes. You bring in new viewers, and you begin to notice some of the older ones drop off – this is natural, but as a result of a changing audience, sometimes we have to move along with content too. Some months our viewers primarily want to see bonus buys, and at another time there may be a demand in the chat for an exciting new release. What endures is the desire to have a say in the content – taking requests from the chat, so we keep this at all times. There's no denying this has a huge impact on streams – our bonus hunt streams receive the most engagement, especially in terms of live viewers when we open the bonuses we have saved. Often it's about weighing up what gets the most viewers against the cost of producing the content, and keeping the majority of viewers happy with the decisions made.
David Mann, Chief Commercial Officer at Swintt
To have your game streamed by popular streamers introduces the game to a much wider audience and can bring potential players, therefore we like to team up with the streamers and run promotions together to reward the players for trying out our games. We believe that by doing this it's fun for the players, streamers, and ourselves as well. The audience loves to see huge wins but at the same time, it is important to keep bets within a realistic range so the streamer can show their followers that they can hit nice multipliers with affordable bets.
Where is slot streaming ultimately headed? And what role will you/your organisation play in pushing the sector towards its ultimate destination?
Michael Pedersen, CCO at Livespins
I touched on it in the last question, but I believe that affiliate slot streamers are heading into troubled waters. It is only a matter of time before regulators, operators and providers in regulated markets and even Twitch distance themselves from some of the more unsustainable practices that we are unfortunately seeing many affiliates adopt today.
For example, many have their gameplay sponsored in some way, but do not always disclose this to their viewers, essentially misleading their community into thinking their often-lavish lifestyle can be afforded due to gambling winnings, which is not the case.
As affiliate streamers have their income strongly correlated with the size of their community, unfortunately, we often see practices like view botting, very large bet amounts and extreme studio behaviour, often engineered to create virality and subsequently, increase their following.
Again, this is where Livespins comes in. We really do not like what we are seeing right now with affiliate streamers on Twitch, and we do not think that it is a sustainable platform or practice in the long term. Of course, the appetite for streaming content is only going to intensify. Livespins is an alternative to this; it is regulated, and all of the streaming and betting is taking place inside a licensed entity. We are also leaving unsustainably large bet amounts behind.
Ultimately, the experience that we offer means that we don't need to wager irresponsibly to create viral videos that engage audiences and allow us to monetise.
Will Barnes, Owner at Hideous Slots
As time goes on and streaming continues to build in popularity, I think we will only see growth and diversification within video promotion. Even outside of slot streaming, influencers are leading the charge in marketing. Long gone are the days of radio or television advertising driving the majority of sales – nowadays, the endorsement by a trustworthy influencer, can make a real difference. What's most interesting about this is that for a person to earn that position of trust, they just have to be well known, even if no one is quite sure why they're well known. I believe slot streaming will go in the same direction. 
I think we all play a part in this by continuing to build the streaming community, but on a personal level I'd like to play a role in showing viewers that yes, I advertise a product, and yes I am an 'influencer', but I take that position of trust seriously. I want my viewers to know that whether they've watched me for a week or for three years, I stand by the things that I say, the content I produce, and the products that I advertise, and I think it's important that anyone involved in the streaming community shares this goal. Streaming will continue to drive marketing, and it's up to those of us currently involved to decide how we are viewed in this time.
Bryan Upton, Founder at Lucksome
It's headed to a more interactive experience with the audience becoming more involved with the stream.  New platforms will emerge that will add tools to allow this form of gambling interaction and socialisation.  We are a fast-growing industry that is mainstreaming, and now, therefore, I believe can support this level of community that perhaps before would not have been impossible.  We hope to be a content partner in this, supplying a core part of the experience, but also meaning that we are aware will may need to look at how to adapt our games design in this direction in the future.  Until then we will watch, learn and see where we can add value in what we do best, games.
David Mann, Chief Commercial Officer at Swintt
In my opinion, streaming is undoubtably a very important part of the gaming industry and its future and it will only grow over the coming months and years. I hope that we will see an increase in legit and trustworthy streamers who will help to improve the perception of slots and gaming. Our plan is to release more games that will be liked by the streaming community and to cooperate with the streamers who we believe run their business in the right way.