eSports – very much in vogue among Billionaire investors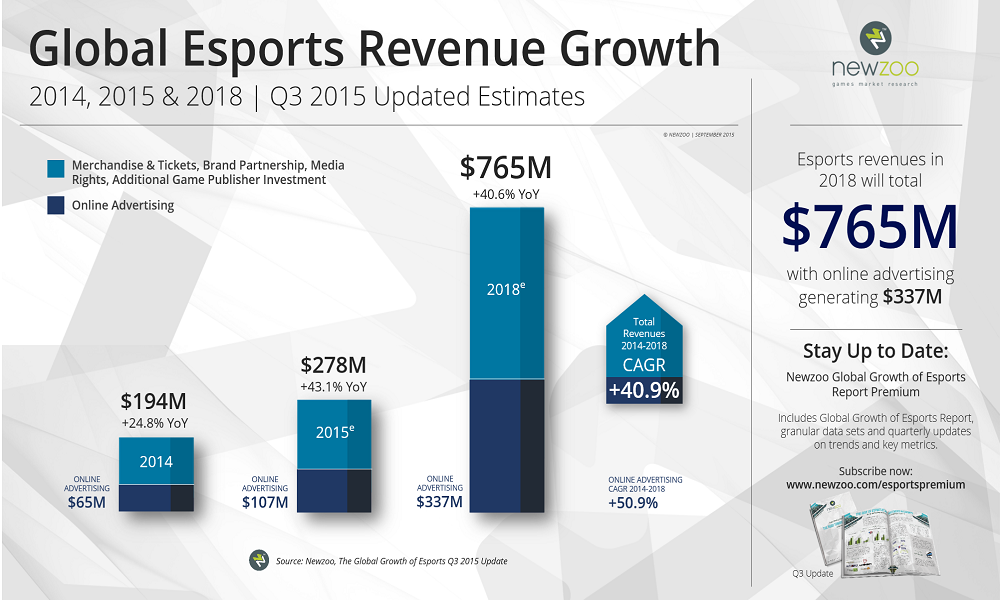 Reading Time:
2
minutes
eSports, a form of competition using video games is very much in vogue and has emerged as the most popular investment among billionaires. Colleges are adding competitive video gaming as a varsity sport, and esports tournaments are being covered on mainstream media outlets such as ESPN alongside traditional sports like football or baseball.
Market researcher, Newzoo, in its annual report predicted that the global esports revenue would hit $906 million this year–whopping 38 percent escalation over 2017.
The study explicates the jaw-dropping   figure as below :
$359 million from sponsorships, $174 million from advertising, $161 million from media rights, $116 million from game-publishing fees and $95 million from the sale of merchandise and tickets.
The Newzoo CEO, Peter Warman said in the report "As a consumer phenomenon, esports continues to grow its huge base of passionate fans across the globe. As a business, esports is now entering a new and critical phase towards maturity. Big investments have been made, new league structures have been launched, sponsorship budgets have moved from experimental to continuous and international media rights trade is starting to heat up."
The report estimates that the esports industry holds the potential to grow to $1.1 billion by next year and $1.65 billion by 2021. Warman, however, alarmed about the dangers of escalating player salaries and a reliance on popular, but limited number of teams and game franchises.
"Profitability and return on investment is, for many organisations at the heart of the esports economy, a challenge."
Newzoo analysis also reveals that esports will reach 380 million fans this year, comprising  165 million die-hard enthusiasts and 215 million occasional viewers. Though North America still accounts for only 18 percent of the fan base, the United States and Canada generate 38 percent of the global revenue.
Cleveland has started to feel the impact of the booming industry. The Cavaliers are fielding a team in the new NBA 2K League, Cavs owner Dan Gilbert is the primary investor in a League of Legends team, and colleges like Akron, Kent State, and Ashland are launching varsity programmes in esports.
PA partners with PandaScore to provide AI-generated esports data to sportsbook operators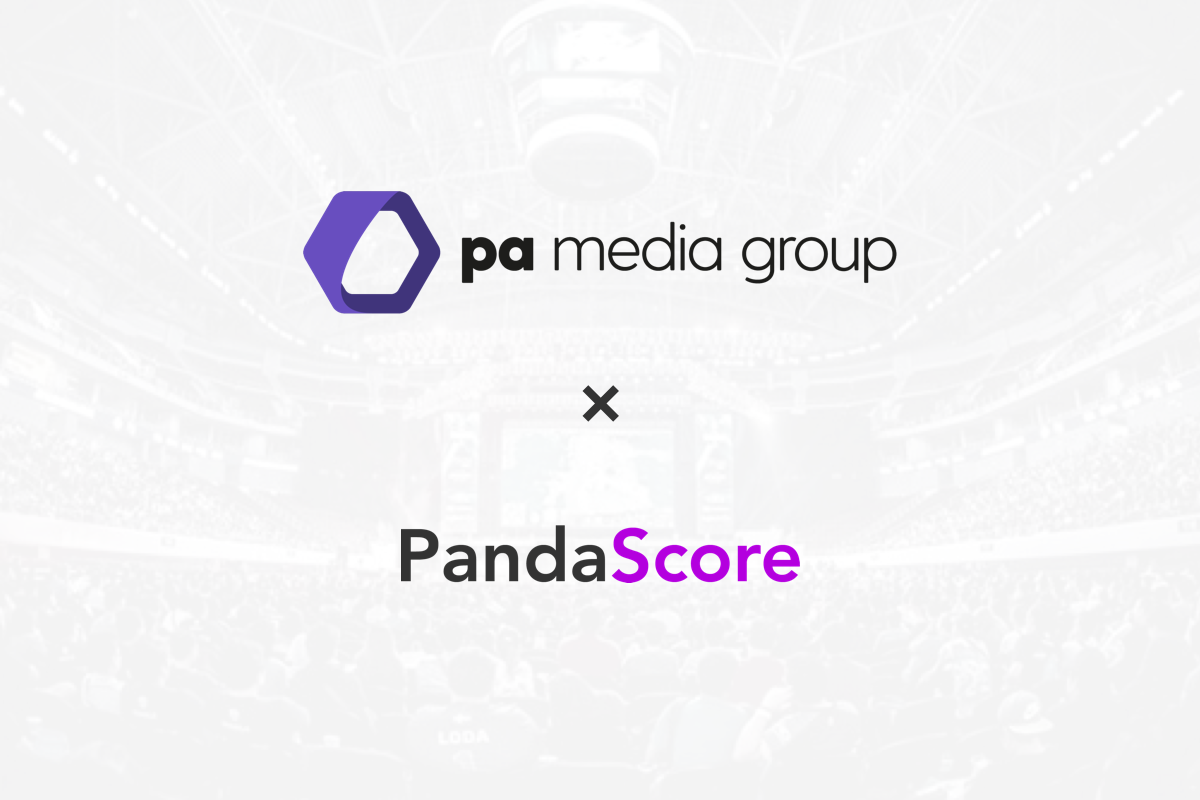 Reading Time:
2
minutes
Sportsbook operators across the UK, Europe and the US will be able to offer esports fans a wider range of live betting opportunities following a strategic partnership between PA Media (PA) – the UK's leading provider of multimedia sports editorial and data – and PandaScore, a provider of real-time esports statistics & odds.
PandaScore uses artificial intelligence technology to collect hundreds of data points in real-time from a variety of esports including League of Legends, CS:GO, Dota2 and Overwatch.
PA's Betting division will act as PandaScore's exclusive data distribution partner for bookmakers in the UK and North Europe, while representing the company on a non-exclusive basis in the US. The deal also comprises a channel partnership for PandaScore's odds trading service.
The new partnership builds on PA's legacy in data collection and distribution across a range of sports including horse racing, greyhound racing and soccer, leveraging the company's extensive international reach and delivery infrastructure.
Michael Grenham, Managing Director of Racing and Sports Betting, PA Media, said:
"PandaScore's innovative approach to using AI to collect and process real time data from esports matches, combined with PA's unparalleled reach, provides a powerful proposition for sportsbook operators.
"This new relationship with PandaScore is a significant step in PA's ambitions to form partnerships around predictive data with ground-breaking businesses around the world."
Flavien Guillocheau, Chief Executive Officer at PandaScore, said:
"This partnership will help our customers grow by unlocking new and underserved markets that engage fans, backed with the confidence of working with a supplier they know and trust.
"Esports is a rapidly growing and competitive marketplace. PA shares our vision that esports are a big part of the future, especially with millennial and gen-z audiences which are as interested in Fortnite as football.
"We are excited to collaborate with a company which recognises the profound impact AI will have on the whole industry moving forward."
PA's Betting team will be exhibiting at the Betting on Sports 2019 event, at Stand Q7. Taking place at Olympia London from 17 – 20 September, the event brings together 3,500 delegates from stakeholders across the sector, including senior personnel from more than 160 of the world's leading gambling operators.
Dominican Esports Federation Hosts its Launch Event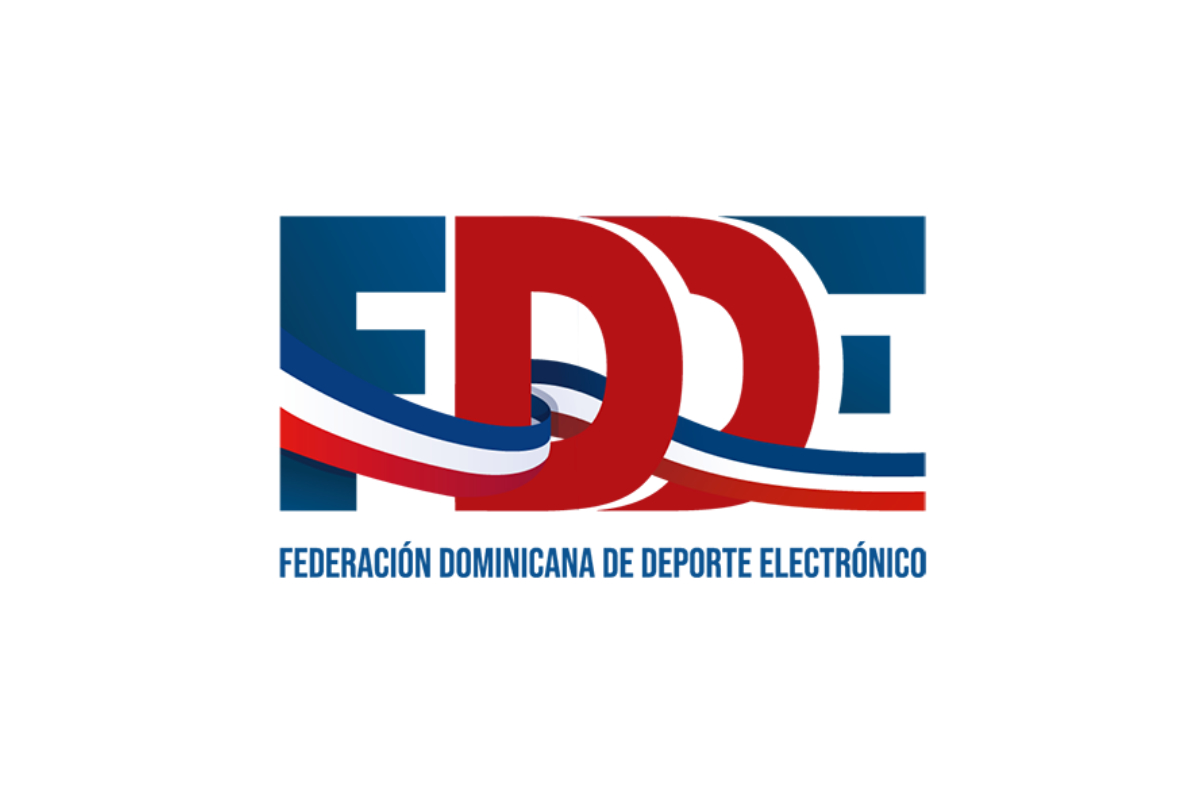 Reading Time:
1
minute
The Dominican Esports Federation has hosted an event on the occasion of its launch, in which all details of the organisation were presented.
The Federation highlighted achievements attained thus far and made a general diagnosis of the Electronic Sports or Esports ecosystem in the country, presented its future plans and obtained ratification of its Board of Directors, chaired by Yaqui Núñez del Risco Mejía.
"In a nutshell, the federation has three key functions: centralize the ecosystem information directory, serve as the liaison between international sponsors and entities with local event organizers, and represent the Dominican nation in key international scenarios and conversations," Yaqui Núñez del Risco Mejía, president of Dominican Esports Federation said.
Esports Veterans Scott Smith & Jason Baker Announce the Formation of Production Company "Do Not Peek Entertainment"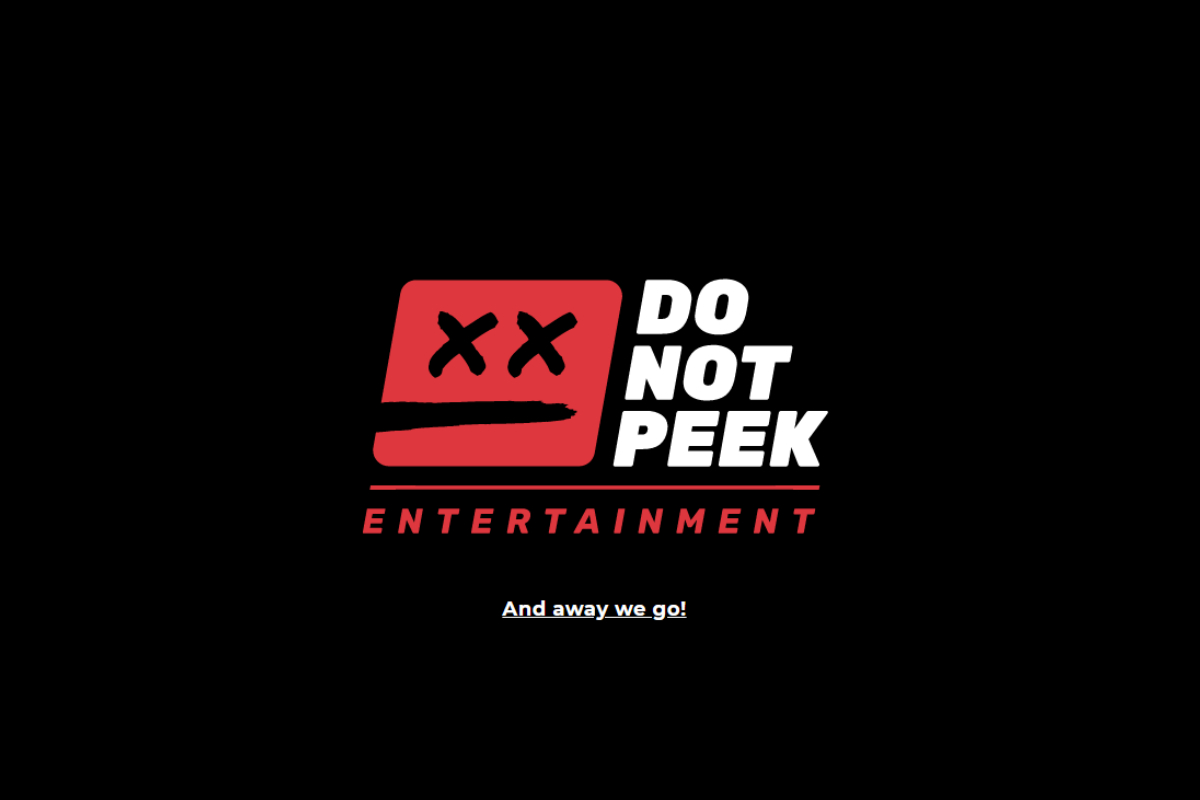 Reading Time:
3
minutes
Company enters market with a unique production partnership with SNEAKY BIG
Scott Smith and Jason Baker, alongside esports holding company GG Group, are pleased to announce the formation of Do Not Peek Entertainment. The production company, located in Scottsdale, Arizona, is embedded in the 15,000 square foot, state-of-the-art production facilities of SNEAKY BIG. Through this partnership, Do Not Peek Entertainment will produce original content as well as offer a variety of production services across the gaming industry to developers and publishers, tournament organizers, esports team organizations, influencers, content creators, and more.
With professional experience in the space dating back to 2001, combined, Scott and Jason have worked for nearly every major tournament organizer in a senior production capacity, multiple AAA video game publishers, and are credited with innovating many of the processes and techniques considered industry standard today.
"Content is king at Do Not Peek Entertainment," said Do Not Peek Entertainment Managing Director and Co-Founder Scott Smith. "Our goal is to create top notch original programming and provide world class solutions and services to our clients."
As the company looked for the optimal location, it was important to find the right balance of cutting-edge technology, proximity to the West Coast hub of esports, room to expand, and affordability for the industry. Managing Director and Co-Founder Jason Baker noted that, "Selecting SNEAKY BIG as our production partner was the obvious choice for us. It's a world class facility with top of the line technical capabilities. Just a short flight out of LA, SNEAKY BIG provides ease of access to West Coast talent but without the premium cost."
Smith added that, "Working in a fully decked out studio allows you to focus your energy on creative ideas, and with this setup, the possibilities are endless."
Founded in 2016 by well-known businessman Bob Parsons, SNEAKY BIG is one of the most technologically advanced production facilities in the country. In the past three years, the company has made a name for itself, working with some of the nation's biggest brands such as CNN, the History Channel, CBS Sports, NFL Network, Turner Sports, and ESPN.
"SNEAKY BIG was built to offer a wide range of capabilities to clients in any sector, and we are excited to expand our work into the world of gaming and esports," said Marianne Guenther, CEO of SNEAKY BIG. "Do Not Peek Entertainment is on the cutting edge of this booming industry, and we are proud to welcome them into the SNEAKY BIG family."
As the gaming and esports industries continue to grow and attract an ever-increasing number of eyeballs, the demands for quality content are escalating. Both endemic and non-endemic brands entering esports/gaming are expecting more from their partners in terms of high caliber commercial content and professional execution. The team at Do Not Peek will leverage years of experience and the technology at SNEAKY BIG to create new and innovative gaming and esports content.
About Do Not Peek Entertainment:
Do Not Peek Entertainment is an esports and gaming content production company located in Scottsdale, Arizona. The company was co-founded by esports veterans Scott Smith and Jason Baker, alongside esports holding company GG Group. It offers a wide range of services across the industry in addition to original content production. To learn more visit www.dnpeek.com or contact info@dnpeek.com.
Jason has been creating gaming content since 2001. He helped launch Turner's Eleague and Blizzard's Overwatch league. Scott has had a long and storied career in gaming and esports. He was a founder of GotFragTV, and an owner and COO of team Evil Geniuses, and currently acts as an advisor to the Counter-Strike Professional Players' Association, the first independent player association in esports. GG Group is an esports holding company based in Toronto, Canada, founded by a diverse group of esports entrepreneurs, investors, media professionals, and a blue-chip London based private equity firm.
About SNEAKY BIG:
Located in North Scottsdale and encompassing more than 15,000 square feet, SNEAKY BIG is one of the largest, most technologically advanced production facility in the nation. The studio offers a setting for live remote television production, commercial shoots, rehearsals and recording sessions, web/media production, press conferences, corporate training/videos, music videos, post-production and video editing, color correction, photography and events. To learn more visit www.SNEAKYBIG.com.
SNEAKY BIG is part of YAM Worldwide, Inc., home to the entrepreneurial operations of Bob Parsons. Other core businesses include: BIG YAM, The Parsons Agency, Scottsdale National Golf Club, YAM Capital, YAM Properties, Parsons Xtreme Golf (PXG), Harley-Davidson of Scottsdale, GO AZ Motorcycles, Spooky Fast Custom Finishing, The YAMWOOD Foundry and Southern Thunder Harley-Davidson. In 2012, Parsons and his wife Renee founded The Bob & Renee Parsons Foundation.
Source: GLOBE NEWSWIRE