eSports team to emerge as an eSports empire – do not despise small beginnings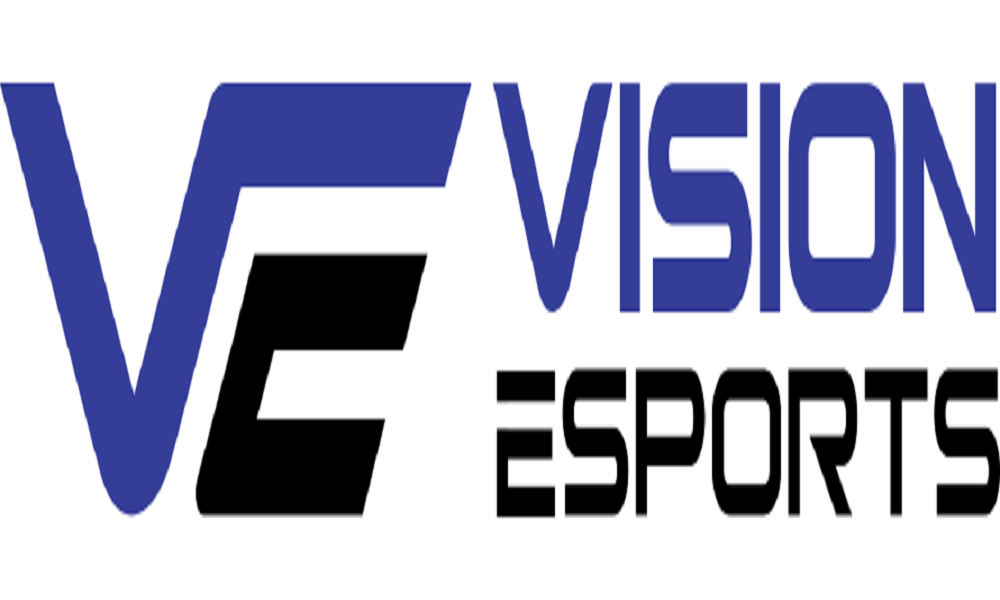 Reading Time:
3
minutes
Being backed up and fostered by some of the giant names among sports and money managers for entertainment family dynasties and Hollywood power brokers, the esports team which started small will promptly emerge as an esports empire.
The Vision Esports LP, esports conglomerate launched by Stratton Sclavos, Rick Fox, and Amit Raizada has just closed on a $38 million investment from a host of investors led by the Creative Artists Agency and TPG Growth joint venture Evolution Media.
Rick Hess, the Founder and Co-Managing partner of Evolution Media, in a statement said: "Evolution Media has spent several years advising and analysing companies in the esports sector, and we're particularly excited to partner with a world-class management team led by Stratton, whom we've known since his days running Strikeforce and the San Jose Sharks. Esports is one of the highest growth sectors within all media and entertainment. We could not be more bullish on the space and Vision's market position."
NBA superstar Kevin Durant and Rich Kleiman's Durant Company also joined to back up Vision Esports along with Shamrock Holdings — the personal investment vehicle for the Walt Disney family; the St. Louis Cardinals baseball team; and New York Giants star wide receiver Odell Beckham Jr.
The company's roots stem from a now-apocryphal trip that Fox, an NBA all-star, and actor, took with his son to see an esports game at Madison Square Garden. Fox came away from the game with a respect for competitive gaming and a thirst to get on the ground floor of something he thought could be the next big thing.
With the help of Raizada, the two formed EchoFox and began recruiting a roster of players across a slate of different game titles.
Sclavos, the Former Chief Executive of tech company Verisign and the San Jose Sharks, wanted to come down to Los Angeles to start an investment fund. At a dinner with Fox and Raizada, he was recruited into the esports world and launched Vision Esports.
"You can't deny the numbers," Sclavos says. "It's like the internet was way back in 95 and 96."
And as the three men looked at what was going on within the burgeoning business of esports they saw opportunities to not to just own a team, but also own a league and create their own narrative franchise around the games, the teams, and their league. That is where the new capital comes in.
Through the new investment, money Vision Esports will take a majority position in the EchoFox franchise that was Fox's brainchild and launched the group's journey to the centre of the esports earth. The conglomerate is also going to include Twin Galaxies, which began in 1981 as the ultimate source for video game world records, stats, and player analytics and is now creating in esports leagues in conjunction with game publishers. Finally, the group used some cash to take a majority position in Vision Entertainment, which produces esports related stories and live streams for esports events.
Now all of the various esports properties will sit under one roof and the team at Vision Esports can work on rolling out their first league, a battle royale-based competition the Twin Galaxies' H1Z1 Pro League which will begin its inaugural season in April 2018.
"This is just like pro sports," says Scalvos. "Why wouldn't you want to invest broadly across the spectrum so you have participation in the team side, participation in the league and the content? And we said, let's be in all three parts of the ecosystem."
The economics speaks for itself. According to Scalvos, leagues are wildly more profitable than teams. "Teams are great but leagues make 27 times the revenue," he said.
The approach that Vision Esports is taking to building their league (around the wildly popular battle royale format) alongside game publisher Daybreak Games is a new model.
Activision/Blizzard and Riot chose not to partner with anyone for their competitive gaming leagues. Meanwhile, competitive gaming has existed outside of the control of game publishers for several years with Valve selling licenses to run tournaments worldwide, according to Scalvos.
While much of the capital went to investments, Vision Esports also built out its team. Adding Chris Nordling, a former Executive at MGM Resorts; Mike Mossholder who worked for the UFC; and Jace Hall who was with Warner Brothers Interactive.
"It took a while to get here but this esports thing is here," said Scalvos.
Source: techcrunch.com
"theScore esports" Reaches One Million Subscriber Milestone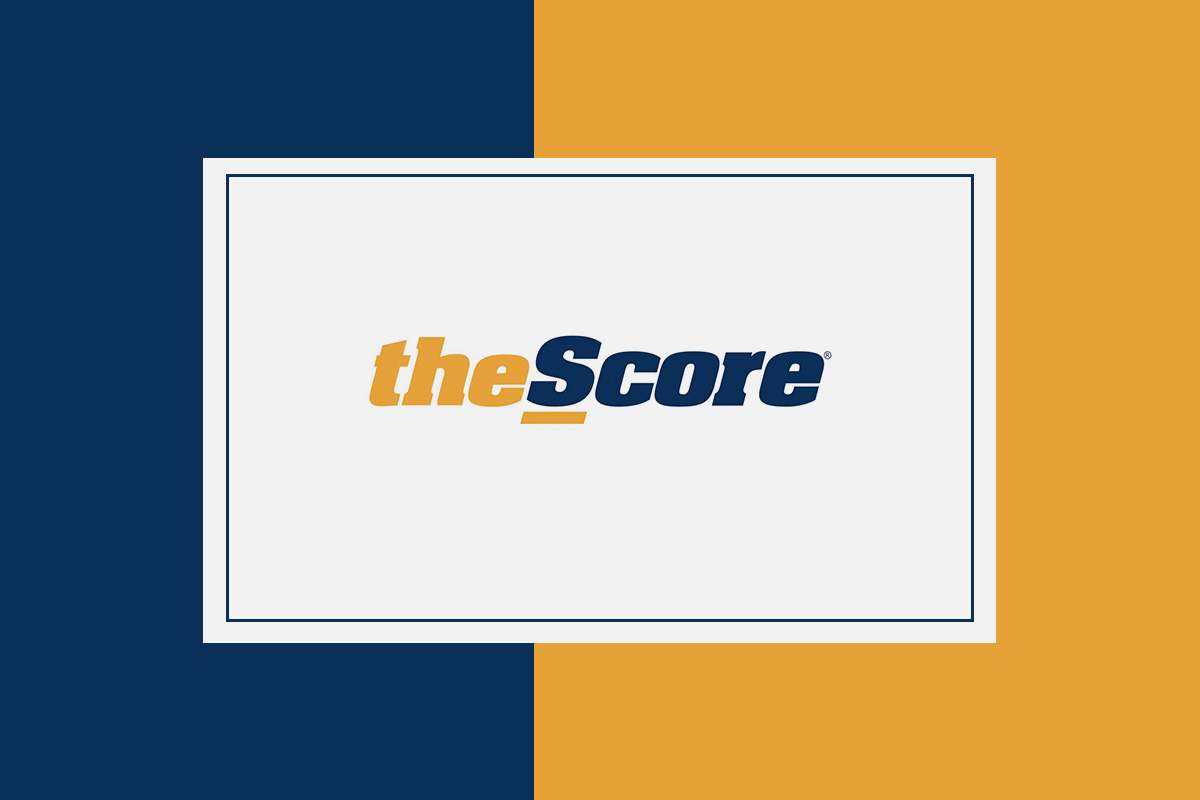 Reading Time:
< 1
minute
Score Media and Gaming Inc. has announced that its YouTube channel "theScore esports" has reached one million subscriber milestone.
The milestone is a result of the channel's strategy to break-down the barriers that often make the subject of esports inaccessible for many, producing content for both hardcore and casual gaming fans alike through the largest dedicated esports content team anywhere.
"We're incredibly proud of our growth rate and the success we've found across theScore esports' video franchises. Our focus is on producing premium video storytelling that is equally entertaining and approachable for all levels of fandom. We're thrilled at how audiences have responded to our content, and we thank our loyal fanbase for all of their support in helping us hit one million subscribers," Aubrey Levy, VP of Content and Marketing at theScore said.
"As we've already seen through our recent partnerships with Ubisoft and Nvidia, the reach and engagement of our video content has also created exciting opportunities for brands. Through our in-house team of esports industry experts and content creators, theScore esports is the perfect partner for those looking to engage with a large and highly-coveted audience of competitive gaming fans," Aubrey Levy added.
British Esports Association launches new Women in Esports campaign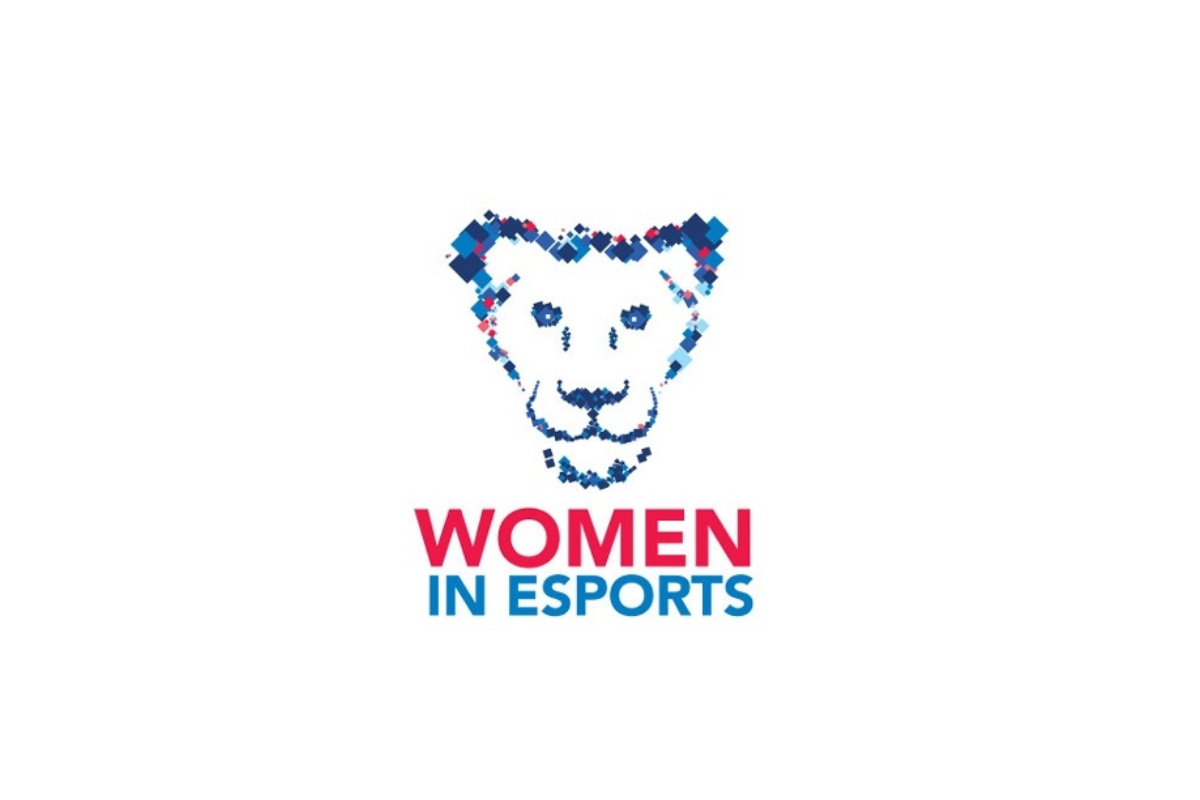 Reading Time:
2
minutes
The British Esports Association has launched a brand new campaign to celebrate females within the esports industry. From casters to professional players, marketeers to production specialists and more, there is a vast amount of talent in the esports industry to shout about.
30.4% of esports viewership is made up of women, according to a report by Interpret in Q4 2018, and that number has risen 6.5% over the past three years. But there is still plenty of room for growth, not to mention a lack of female esports players at the top level.
Several females have taken part in the British Esports Championships for schools and colleges, including a few from the Farnborough Falcons League of Legends and Overwatch teams who played at the live finals at the NEC in Birmingham. There was also an all-female Overwatch roster competing in season 2 from Carmel College.
It's showing that the interest in esports for females is rising, and the British Esports Association wants to provide an initiative to help support females who are aspiring to be professional gamers as well as those looking into career prospects.
Through this campaign, British Esports wants to help raise awareness and improve inclusivity in esports similarly to other organisations such as Women in Games/Women in Esports, Women of Esports, AnyKey, FemaleLegends and more. It hopes to work alongside them to promote diversity together.
As a national body, its aims are to support esports and provide expertise and advice. To be able to provide balanced advice, it has decided to launch this campaign to get perspectives from females within the esports industry. The campaign will cover the British Esports Association's key aims:
To promote esports in the UK and increase its level of awareness
To improve the standard of UK esports
To inspire future talent
The Women in Esports campaign will be something British Esports does continuously as an organisation and has no campaign end date.
The Association will be running numerous activities throughout the Women in Esports campaign, such as a selection of social media campaigns, interviews across the website, Twitch channel, YouTube and much more.
The campaign is led by British Esports Association schools and colleges liaison officer Alice Leaman and marketing manager Morgan Ashurst.
Morgan Ashurst said: "It's pinnacle at the British Esports Association that we are providing advice from numerous perspectives. The challenges and experiences I have faced personally are something for other females to be aware of when entering the scene and worthwhile knowledge to pass over to aspiring esports fanatics."
Alice Leaman added: "By celebrating and supporting women in esports we can help increase awareness of the accessibility and inclusivity of esports. Competitive videogaming is enjoyed by diverse audiences worldwide, and by learning about different women involved, and how many have overcome challenges, we can help support wider UK talent to get involved from the grassroots up."
NBA 2K LEAGUE TO HOST FIRST QUALIFYING EVENT IN EUROPE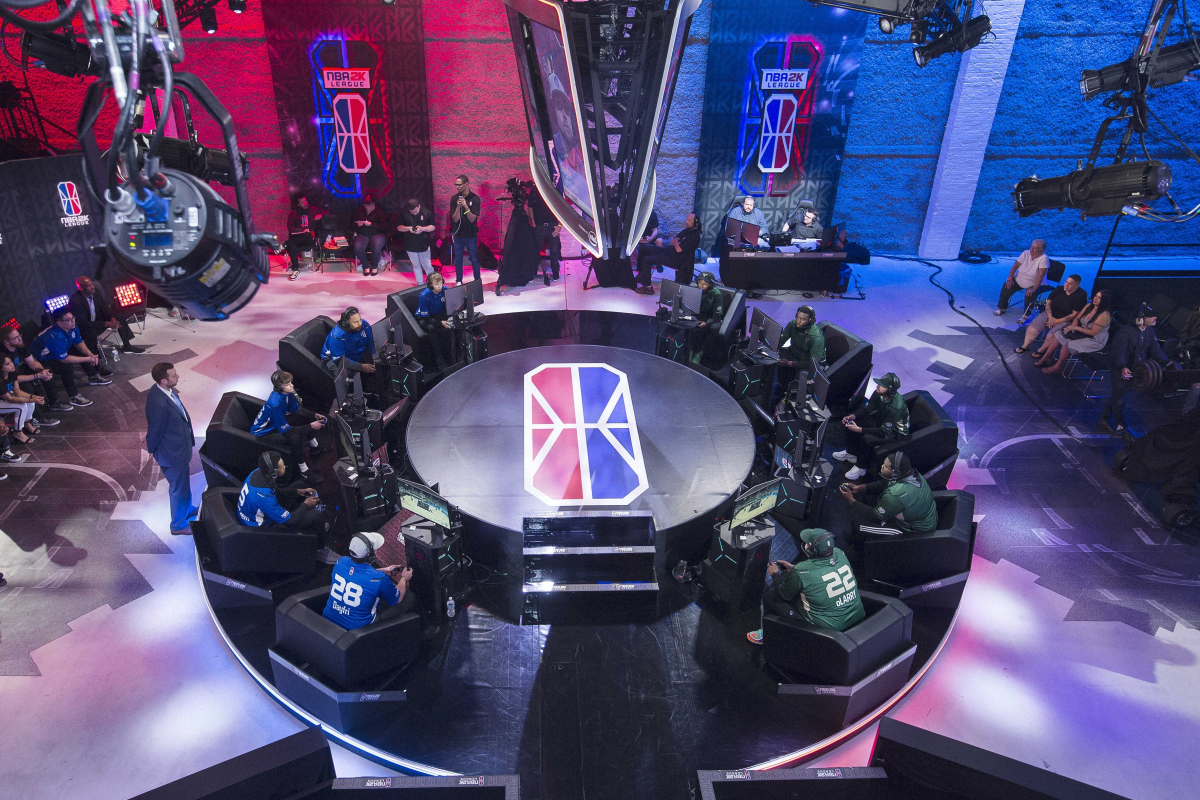 Reading Time:
2
minutes
 NBA 2K League European Invitational Will Be Held Dec. 13-14 in London 
The NBA 2K League announced that the NBA 2K League European Invitational, the league's first-ever qualifying event in Europe, will take place Friday, Dec. 13 – Saturday, Dec. 14 in London. The two-day event will identify several elite players from Europe who will become eligible for the 2020 NBA 2K League Draft*.
The NBA 2K League European Invitational will feature 20 players from Austria, Belgium, France, Germany, Spain, Turkey and the U.K. competing over two days of gameplay, including scrimmages and a double-elimination tournament, and participating in interviews with league representatives and team managers. The NBA 2K League identified players for the event through the NBA 2K League Combine, NBA 2K community Pro-Am tournaments and historical performances in NBA 2K events.
"We are excited to bring together the best NBA 2K players from across Europe for our first-ever European qualifying event," said NBA 2K League Managing Director Brendan Donohue.  "Building on the success of last season's APAC Invitational, which identified several draft-eligible players from the AsiaPacific region, it is important for us to further strengthen our player pool by providing more opportunities for top international players to qualify for the 2020 NBA 2K League Draft."
The double-elimination tournament on Dec. 14 will be livestreamed on the NBA 2K League's Twitch and YouTube channels. At the end of the European Invitational, a committee comprised of league representatives and team managers will identify several players who will become eligible for the 2020 NBA 2K League Draft.
NBA 2K League representatives who will serve as scouts at the European Invitational include Pacers Gaming Senior Director of Esports Operations and Head Coach Cody Parrent, 76ers GC Head Coach and 2019 NBA 2K League Coach of the Year Jeff Terrell, and Knicks Gaming center Harry "HazzaUK" Hurst (U.K.). Additional details about the European Invitational will be announced at a later date.
Three European players have competed in the NBA 2K League: Hurst, Jamie "vGooner-" Bull (U.K.), and Jannis "JLB" Neumann (Germany).
For more information, fans can follow the NBA 2K League on Twitter (NBA2KLeague), Instagram (nba2kleague), Facebook (NBA 2K League), Twitch (NBA2KLeague) and YouTube (NBA 2K League) and visit NBA2KLeague.com.
*Players will become draft-eligible upon passing a background check.