Online Gambling in Italy, Quirino Mancini (Tonucci & Partners) shares insights in an exclusive interview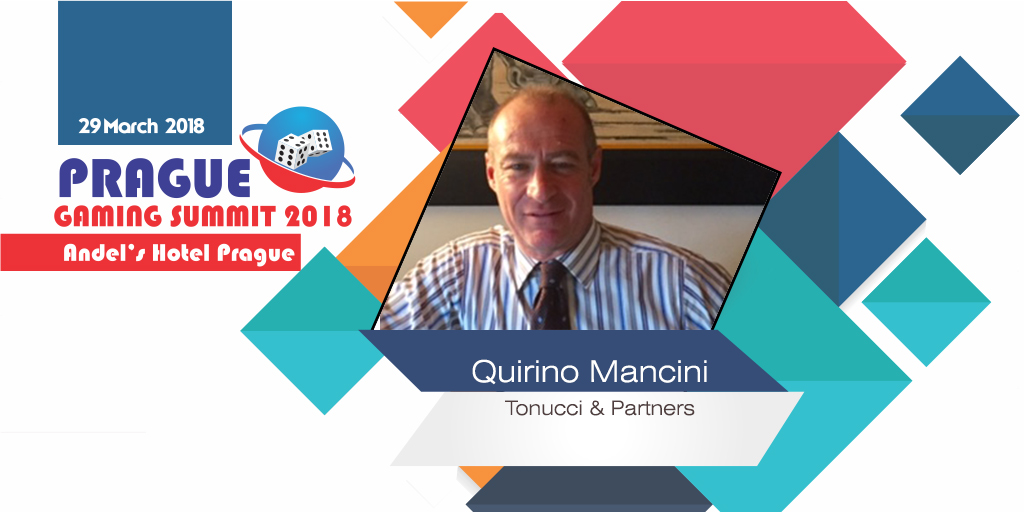 Reading Time:
4
minutes
Just last week the Italian gaming news agency Agimeg reported that Italy's gambling regulator had so far received "less than 10 applications" for the new licenses, which cover mostly all gambling activities – sports and race betting, casino, poker, exchange betting, virtual sports, etc.
The licenses cost €200k apiece and are valid through 2022. Applicants must already hold an online gambling license in a European Union member state and boast annual turnover of at least €1.5m over the past two years. If applicants can't meet these standards, they have to put up an additional €1.5m bank guarantee.
My latest interviewee is among the leading lawyers in Italy. Quirino Mancini is Partner and Global Head of Gaming & Gambling Practice at Tonucci & Partners.
Thank you for accepting this interview. My first question would be what are your expectations from the call for bids from online gaming operators? How will this change the Italian gaming industry?
Quirino: Judging by the first enquiries I have gathered since the announcement of the new licence tender, it would seem that notwithstanding the Italian market is already packed, there still are operators willing to enter it. This applies not only to B2C operators but to B2B ones too, even though unlike, most European regulated markets, the Italian licensing model does not require B2B operators to hold a local licence in order to offer their services, so if the trend is confirmed I reckon the Italian market will be somewhat re-shaped as a result of the advent of the "hybrid" operators (B2C+B2B).
The launch of the bidding process was expected much earlier. What hindered the launch, and does this have any effect on the process of bidding?
Quirino: The only reason for an otherwise inexplicable delay in calling the remote gaming licences tender is the quite populistic and very often ill-informed political pressure, notably across the whole parliamentary board, to restrict the gaming offer. Unfortunately the local gaming industry has so far proven unable to pull their acts together in terms of putting together a consistent, coordinated and effective effort to somehow redress the mounting wave of discredit and bias thrown at operators who are fully legal, legitimate, licensed and do pay taxes in Italy as if instead they were a bunch of offshore-based pirates ripping and abusing the poor Italian consumers.
There are several online gambling licenses which have already entered the Italian iGaming market and now only require the renewal of their licenses. My question is what is your opinion how difficult this process will be for the rest of the applicants?
Quirino: The licence tender process is all but difficult provided the prospective applicants duly meet the eligibility requirements and take timely action filing-wise. The real challenges for them, once licensed, are (i) going live in less than one full year bearing in mind the many technical peculiarities and specificities of the Italian remote gaming model that notably entails a 24/7 connection of the operator's servers with the central control system ran by the regulator, (ii) having a good product fit and also customised for the local players, and (iii) having a clear vision for an effective and creative marketing strategy.
The delay in the online gaming licensing might have had an effect on the shared online poker liquidity agreement signed by Italy as well. What is your opinion regarding this problem?
Quirino: I believe that when it comes to shared international liquidity, the more newcomer operators join the party, the better it is for the players in terms of creating a sufficiently large pool.
It has recently been announced that Italy will not join the official start of the project. Will you, please share your ideas related to this issue?
Quirino: On 4 March 2018 general elections will be held in Italy. As already mentioned in a previous reply, at this time there definitely is too much focus, bias, propaganda, mis-information and pressure surrounding the gaming business for any sensible politician to want to be seen as the one who facilitated the offer of more gaming services to Italians, and because regulators take instructions and directions from the government and the parliament, you may easily figure out the rest of the story
To meet Quirino in person, make sure you register and attend Prague Gaming Summit 2018, held on the 29th of March at Andel's by Vienna House Prague.
Interviewee profile:
Quirino Mancini is the global head of the gaming and gambling practice at Tonucci & Partners(www.tonucci.com), a top-ten Italian general practice firm with offices in Rome, Milan, Brescia, Padua, Florence, Tirana, Bucharest and Belgrad.
Quirino is one of the leading Italian gaming and gambling lawyers with a specialist practice of almost 20 years.  He acts for Italian and foreign-based online and land-based companies operating in the Italian gaming market, advising them on legal, licensing, regulatory, day-to-day compliance and any other operational aspects connected to their activities.  He also runs a bespoke matchmaking and business strategy service to provide clients with a customised type of assistance that includes also introduction and facilitation of dealings with the local regulatory authorities, banks as well as scouting and suitability checks on potential business partners.
Quirino is a regular speaker at most international gaming conferences and sits in the editorial board of various sector reviews and magazines.
Co-founder and editor of www.gaminglaw.eu, a pan-European information and commentary portal focusing on legal and regulatory issues under European and national gaming laws.
Secretary and fellow member of the Leadership Committee of the International Masters of Gaming Law (IMGL), a worldwide organisation gathering regulators, lawyers and advisors, in-house counsels and educators engaged in the gaming business.  Fellow member of the International Association of Gaming Advisors (IAGA)
Save the date for CEEGC 4 and CEEGC Awards 2019 Budapest, registrations are open, 24-25 September 2019 – Ritz-Carlton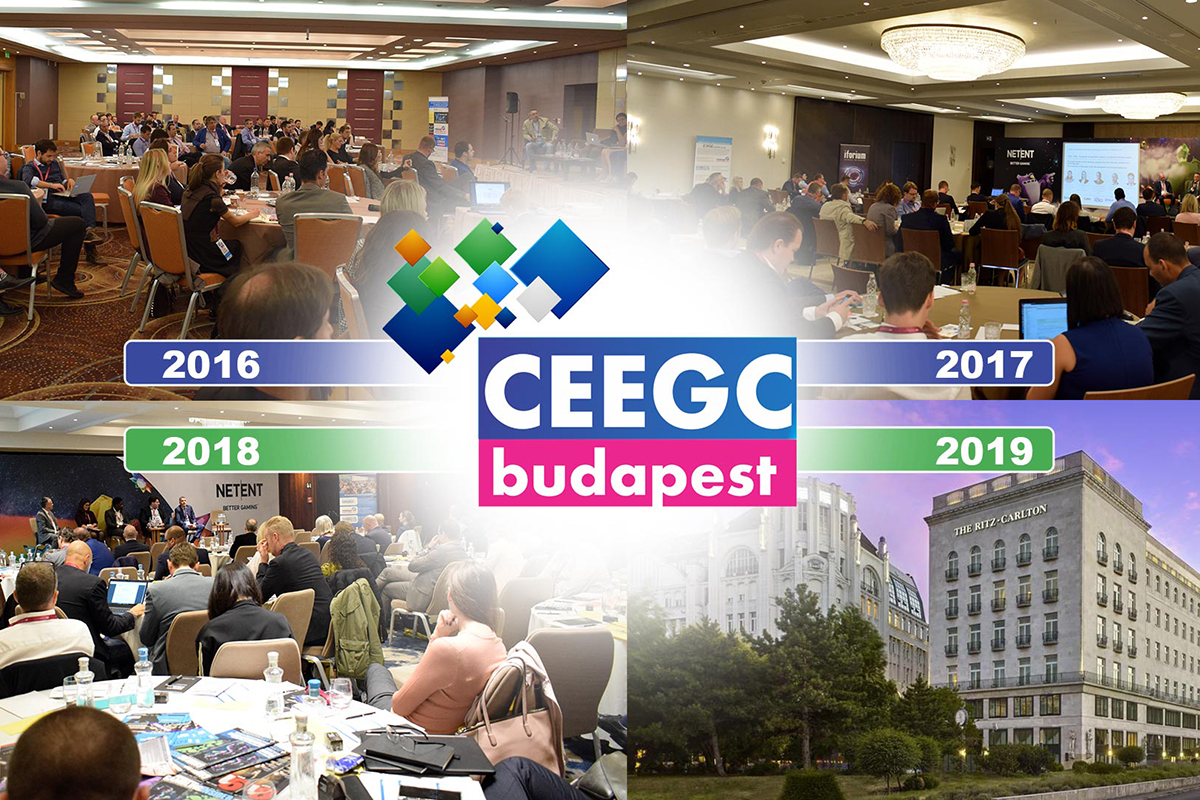 Reading Time:
3
minutes
We are happy to announce that the registrations for the fourth edition of CEEGC and CEEG Awards in Budapest are open and the dates of the conference are 24-25 September 2019.
In 2019, we are adding a second day which will be dedicated for networking and a special boat trip is announced on the Danube in Budapest.
The 4th edition of the yearly must-attend conference of the gambling industry will focus on bringing new content and a different angle of view on already established and emerging market.
The discussions include compliance and investment opportunities in the regulated Central and Eastern European jurisdictions such as Bulgaria, Romania, Czech Republic, Croatia or Slovenia, and the Emerging CEE jurisdictions, Slovakia, Hungary, and Poland.
Beside the CEE focus, the discussions include the Balkan Gaming Industry Briefing and an exclusive IMGL MasterClass™ which highlights the opportunities for the gambling industry in Asia, Africa and North America.
Starting with 2019, the conference will also focus on shedding light the recent updates of the D-A-CH region and industry experts will also examine the impact of regulations on innovation, with emphasis on Loot Boxes, Sports betting, Casino, Blockchain, Cryptocurrency, and Fintech.
You can find more details about the speaker lineup, agenda and networking opportunities on the official website: www.ceegc.eu
Same venue as in 2018
The venue of the conference is selected with the aim of providing a luxurious and comfortable setting for the delegates. As in 2018, the 2019 edition of CEEGC & CEEG Awards will be held at The Ritz-Carlton, a luxury hotel which offers palatial retreat moments from iconic landmarks and the Danube. The Ritz-Carlton Budapest was also voted by the attending delegates as their favorite venue for CEEGC Budapest.
CEEG Awards 2019
The prestigious CEEG Awards will once again reward and applaud the top 20 companies that drive the industry forward in the region by continuing to the tradition of bringing a transparent and unbiased award for the gambling industry.
Starting 2019, the process will also involve a nominations committee, which in parallel with the industry, will nominate companies that might have been overlooked in the past years.
The public nomination phase is open and you can submit your company until 15.07.2019 on the following link.
Register here or View the Agenda!
Browse the official event website here: www.ceegc.eu
Here are a few testimonials from the attending delegates:
"Central and Eastern European Gaming Conference is undoubtedly becoming one of the industry's most iconic events. Zoltan and Betty have put a lot of thought and expertise into designing it and their efforts have certainly paid off. I personally had a great time and met a lot of amazing people and initiated new business relationships. The family-like atmosphere creates a special ambiance that makes this event stand out from other industry conferences. I look forward to attending next year." ~ Sara Urbanovicova – Chief Commercial Officer, Tom Horn Gaming
"I have been attending the yearly CEEGC Budapest for 3 years now and I can surely say that the event has proven itself as a must-attend conference for companies seeking information about compliance around Central and Eastern Europe. The conference offers content of the highest quality which is rarely seen across the events in Europe and you can also maximize the top class networking opportunities." ~ Nadiya Attard – Director of Business Development in EMEA and Asia, NetEnt
"Quality content and information, key people from the iGaming industry, a professional but friendly environment and an entire Awards procedure behind a truly Boutique Event – just congrats for the superb work!" ~ Maria E. Arnidou – Marketing & Communications Management, Fantasy Sports Interactive (FSI)
"Bitpay were proud to attend and catch up with Eastern European gambling merchants who are adopting bitcoin payments." ~ Chris Denny – European Sales Manager, Bitpay
UltraPlay is now the Best eSports Service Provider in the Baltics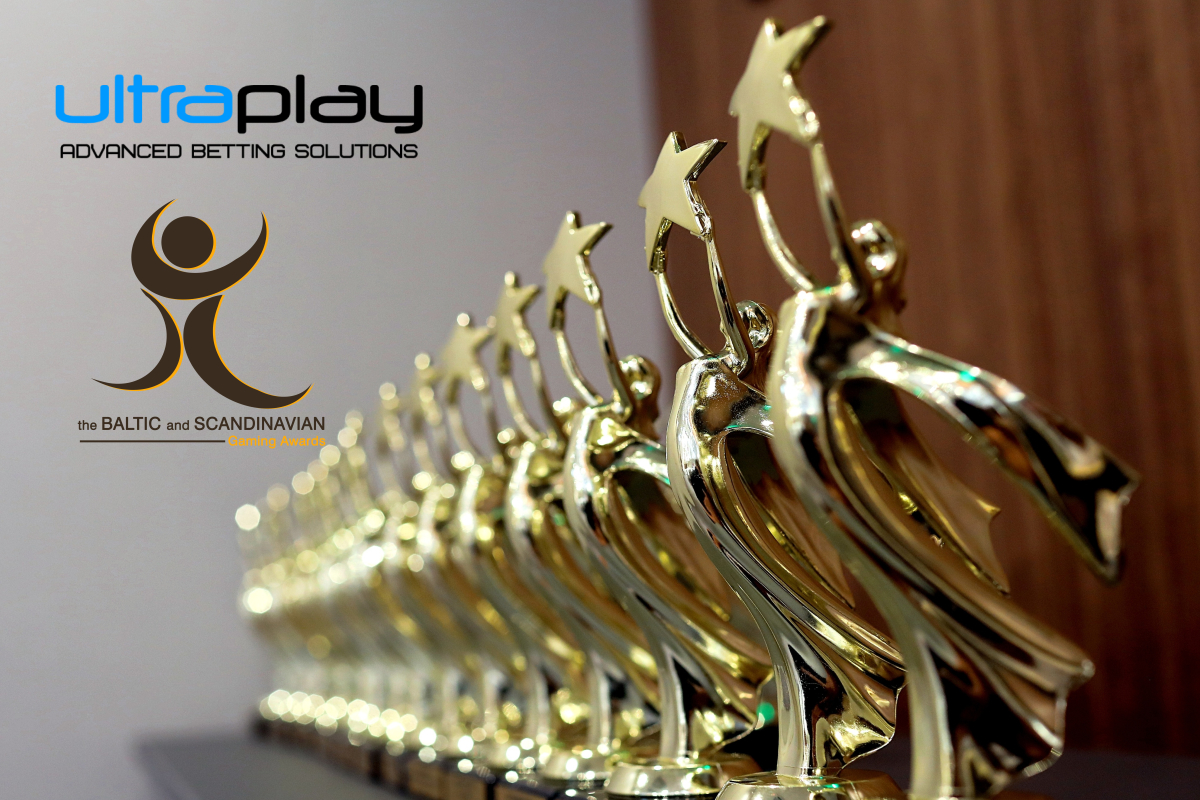 Reading Time:
2
minutes
The company received high industry recognition in the 2019 BSG Awards
Twenty-one industry accolades were handed to the winning companies in the first Baltic and Scandinavian Gaming Awards, which were held during Mare Balticum Gaming Summit, on the 9th of May, in Vilnius, Lithuania.
UltraPlay received Best eSports Service Provider in the Baltics – the first award for the year and 6th in total for the company's unrivaled eSports odds service. Lyubomira Petrova, Chief Marketing Officer at UltraPlay commented on the award:
"UltraPlay's leadership in eSports betting was once again highly recognized. It is an honor to be acknowledged as the Best eSports Service Provider from the BSG Awards 2019 – a true inspiration for the entire team of UltraPlay and high recognition from the industry in the region."
Above 100 delegates from the gambling industry attended the second edition of Mare Balticum Gaming Summit. This year the Summit had a strong focus on the gaming regulations and jurisdictions in the Baltics and the Nordics. As part of the discussion panel "Gambling Industry in 2020", Lyubomira Petrova (CMO at UltraPlay) shared her knowledge on eSports and its significance in the following years, while  Zlatan Omerspahić (Data Protection and Compliance Lawyer at NSoft),  and Robert Toth (Key Account Manager at Global Bet) talked on GDPR and Virtual Sports.
"I had the pleasure to speak at Mare Balticum Gaming Summit and present why eSports is going to play a key role in the gambling industry in 2020 and beyond. Discussing what the future holds for the industry, we see the tremendous growth of eSports and its importance in terms of betting and player's engagement.", added Petrova.
The company is now heading to G2E Asia, Macao and is nominated in 2 categories for the G2E Asia Awards: UltraPlay's eSports White Label Solution is shortlisted in the "Best B2B Digital Product Solution" category, and Dariy Margaritov, founder of UltraPlay is nominated in the category "Best industry rising stars".
UltraPlay will be attending G2E Asia, Macao, from May 21st to 23rd, 2019. How to establish a profitable eSports betting brand will be the exclusive session to be held at the company's booth #D909 by Mario Ovcharov, CEO of UltraPlay, on May 22nd, 11:30 am. You can book your meeting in advance at sales@ultraplay.net.
About UltraPlay:
UltraPlay is a modern technological company, founded in 2010, with the core ambition to offer an innovative approach to the online gaming industry by providing advanced betting solutions, focused on sports and eSports betting, live betting, white label, online casino and blockchain technology.
Assembled by a team of iGaming professionals with vast experience in betting product development, operations, eSports and marketing, UltraPlay is a trusted partner for delivering superior sports software and odds products to its customers. Learn more about the company here: www.ultraplay.co
How big data helps to shape the future of marketing strategy for operators with Alex Kornilov (BETEGY) in Vilnius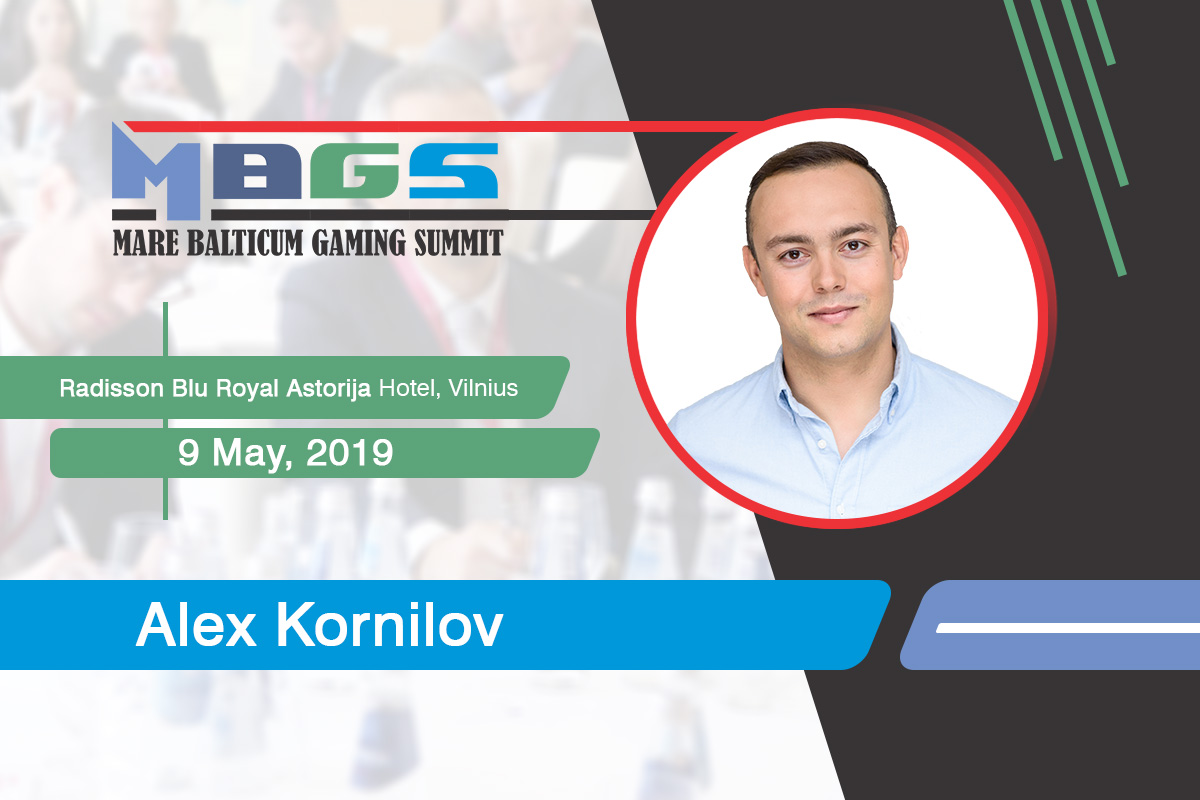 Reading Time:
2
minutes
Nowadays, in the digital era, most of the gambling industry operates on the Internet and the global data volume is dramatically growing. That large portion of data is called Big Data and it is not just a large amount of information, but a unique technology aimed at data processing and usage, particularly, the ways to find the necessary information in large data sets.
When it comes to business, the concept of Big Data stands for many tools, approaches and methods to analyze and process both structured and unstructured data, its further employment in specific areas and achievement of various goals.
The Big Data term emerged in 2008. Since then, it has been explained in different ways. However, the main thing you need to know for a holistic understanding of Big Data is a few simple words: data storage and processing.
It's safe to say that the primary purpose of using Big Data technology is to achieve maximum efficiency in processing a large amount of information. (source: https://medium.com/@slotegrator/)
During the second and up to date, the most important edition of MARE BALTICUM Gaming Summit, Alex Kornilov, CEO & Founder at BETEGY, will have a keynote presentation which is titled "How big data helps to shape the future of marketing strategy for operators" and will focus on the following key points:
– sports content as the most valuable content online
– why does the US lead the way in data visualisation
– operators vs. media companies
– how operators can utilise sport data in marketing communication
– new approaches for content creation and content distribution on a scale
MARE BALTICUM Gaming Summit will take place on the 9th of May at Radisson Blu Royal Astorija Hotel and is gathering the gambling industry from the Baltic and Scandinavian.
Register here or View the Agenda!
About Alex Kornilov
Alex Kornilov is a serial entrepreneur who started his first business at 18. In 2007 he won "Dragons Den" TV show and had his first steps for a big success in the tech industry. Since then he got involved in several "big data" projects. In particular, he took part in various research projects executed by The State Institute of Complex Technical-Economic Researches.
In 2012, he founded "BETEGY" which is the sports data analytics company. The team created an automated self-learning system which predicts outcomes of football games with high accuracy (betegy.com). The company also licenses the data and visualization systems to global sports betting and media companies like ESPN (USA), Turkcell (Turkey), Ringier Axel Springer (Eastern Europe), Wozhongla.com (China), Yahoo Sports (UK), Bwin (Russia) and others.
Make sure you take advantage of this unique opportunity of learning and networking with the gambling industry in the Baltic and Scandinavian region via the MARE BALTICUM Gaming platform which has been launched in 2018 and is committed to bringing together industry shareholders and government officials from the Baltic and Scandinavian region on a yearly base.
Browse the official event website here: www.marebalticumgaming.com