Yggdrasil signs Global Gaming deal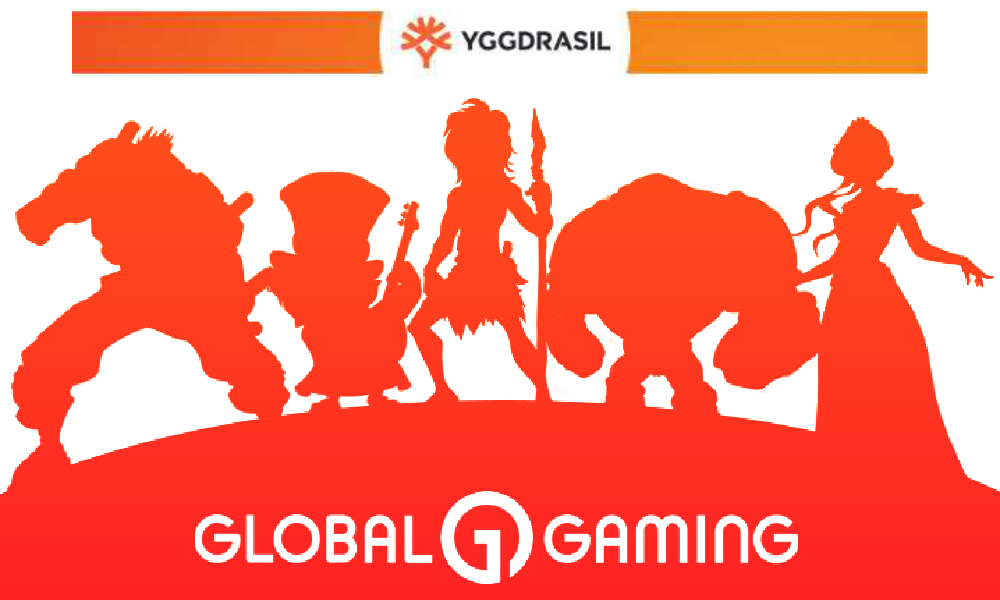 Reading Time:
2
minutes
26th February, 2018 ­­– Yggdrasil Gaming has added another operator to its roster with the announcement of a deal with Global Gaming.
Global Gaming has enjoyed impressive growth in recent years, launching challenger brands including Ninja Casino, as well as established Finnish online casinos NettiCasino and Kotikasino.
The operator will gain access to Yggdrasil's full portfolio of award-winning slots, and BOOST™, its collection of in-game promotional tools.
Yggdrasil CEO Fredrik Elmqvist said: "Much like Yggdrasil, Global Gaming is a relatively new entrant to the online gaming space, and has successfully disrupted the sector through an innovative approach.
"We are thrilled that Yggdrasil's games will be available to players on fantastic brands such as Ninja Casino, and we are certain Global Gaming will gain significant value from this partnership."
Global Gaming CEO Stefan Olsson said: "We are always looking to partner with the most creative and forward-thinking games providers on the market, and it is clear Yggdrasil fits the bill.
"With Yggdrasil, it is not just world-class content that you receive, but a collection of in-game promotional tools that enable us to optimise the delivery of the slots to our customers. In an increasingly competitive industry, this makes all the difference."
For more information, please contact:
Square in the Air Communications
David Bartram
+44 (0) 20 3586 1978
About Yggdrasil Gaming
Yggdrasil Gaming is a provider of superior online and mobile casino games. It has emerged as one of the industry's most respected and acclaimed suppliers and provides games for some of the world's biggest operators, including: bet365, Betsson Group, bwin.party, Cherry, LeoVegas, Mr Green, Casumo and Unibet.
The company is headquartered in Malta, with a major development office in Krakow, Poland and regional offices in Stockholm and Gibraltar. The firm holds licences in Malta, Romania, Gibraltar and the United Kingdom.
Yggdrasil's slots are renowned for their outstanding graphics and gameplay and many have become global hits. They are integrated via the industry-changing iSENSE 2.0 HTML client framework which allows for simultaneous launches on desktop and mobile, and is supported by BOOST™, a collection of promotional tools focused on engagement and retention via concepts such as Missions, Super Free Spins™ and Cash Race, and BRAG, an industry-first concept which allows for the promotion of games via social channels.
iSENSE 2.0+, launched in April 2017, includes a number of industry-leading features, including retina support for crisper visuals, a new minimalistic mobile UI with a sleek and fresh feel, and a new and easy in-game deposit process.
Yggdrasil was the winner of Innovator of the Year at both the 2017 and 2018 International Gaming Awards, Slot Provider of the Year at the 2016 and 2017 EGR B2B Awards, Gaming Software Supplier of the Year at the 2016 International Gaming Awards and Software Rising Star at the 2015 EGR B2B Awards.
Russian Online Casinos Supply the Donbass Separatists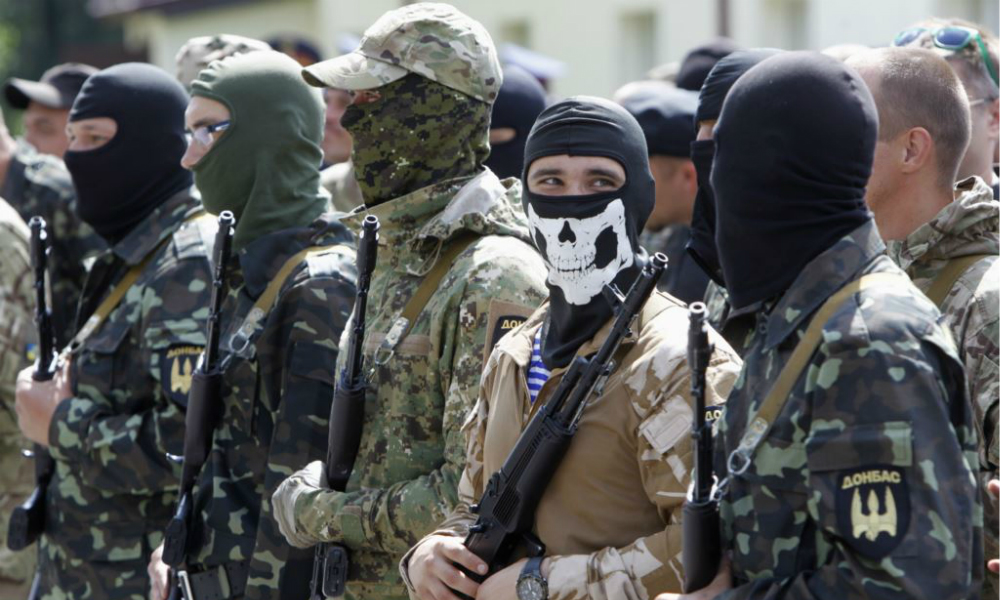 Reading Time:
1
minute
Pro-Russian separatist groups of the Donbass War (Eastern Ukraine) receive material funds from illegal gambling business, states a recent article published in the Russian Sobesednik magazine. According to article, part of the illegal profits of the online casinos is used to finance the ongoing conflict in Ukraine.
As reported by GC Alor analysts, the black turnover of these Russian online casinos is around 200 billion RUR (2,725,065,200.00 Euro). The Majority of these online casinos are registered in foreign administrations, like Azino777 being registered in Curacao.
As experts say, many online casinos are physically based in Ukraine, where the legislation is slightly more loyal than Russian. It is allowed, for example, to develop gaming software for third-party customers. Lucky Labs company, which is linked to the online casino "Vulcan", operates in Ukraine as software developer.
According to the Security Service of Ukraine, which conducted searches at the office of the company lately, Lacky Labs also controls the websites of CasinoX and Joycasino. The company's office is big. It is a 4-storey building designed for 150 people. There is also a basement area where there is a kitchen and a dining room, a gym.
Lucky Labs was founded by two Russians. Because of the sanctions imposed by the President of Ukraine Petro Poroshenko, now they are not allowed to enter the country. However, Lucky Labs continues to exist. Now the company is registered by an Ukrainian citizen.
If some of the profits of illegal online casino go to pro-Russian patriotic purposes, it becomes clear why Roskomnadzor does not block their Internet addresses. The correspondent of "Sobesednik" managed to access the mentioned online casinos without any obstacles, using no VPN or "mirrors".
Source: sobesednik.ru
Poland: Accepted Changes In Taxes, Including Gambling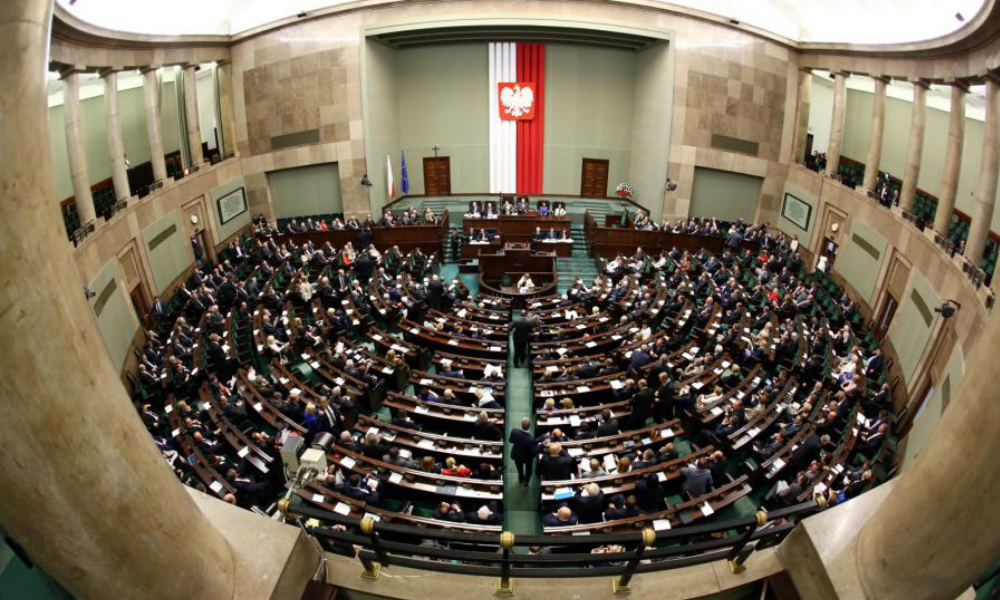 Reading Time:
1
minute
Poland's lower house (Sejm) has voted down five Senate amendments to a comprehensive amendment to several tax bills, including gambling.
The adopted amendments may be applied retroactively, which is to the income earned from January 1 2018.
Gamblers will be treated in a uniform manner after the changes.
Adopted by the Sejm on May 10th of this year extensive amendment to the Personal Income Tax Act (PIT), the Corporate Income Tax Act (CIT) and the Act on flat-rate income tax on certain revenues earned by natural persons; that all winnings on machines will be exempt from PIT, the tax relief for creators will be extended to the next creative professions, the real estate income tax will be larger. This applies to provisions adopted last autumn and effective from January 1st 2018.
Unlike the regulations adopted in autumn, the amendment assumes for example, that participants of legal gambling will be treated in a uniform manner. Regardless of whether the games are organized by casino operators or a company performing a state monopoly in this area, which would be Totalizator Sportowy. In line with the provisions changed by the Sejm and approved by the Senate on Thursday, winnings in slot machine games, card games, dice games and cylindrical games – regardless of which legally operating entities organize them – will be exempt from personal income tax.
In the remaining scope, the rules of taxing winnings (in numerical games, cash lotteries, mutual bets, etc.) are to remain unchanged in relation to the provisions currently in force. Pursuant to the amendment of October 27th 2017, winnings in gambling are subject to a l0% PIT tax on winning if their one-time value of winning exceeds PLN 2,280 (528 Euro).
Bulgaria's Gambling Advertising Bill awaits EC Green Light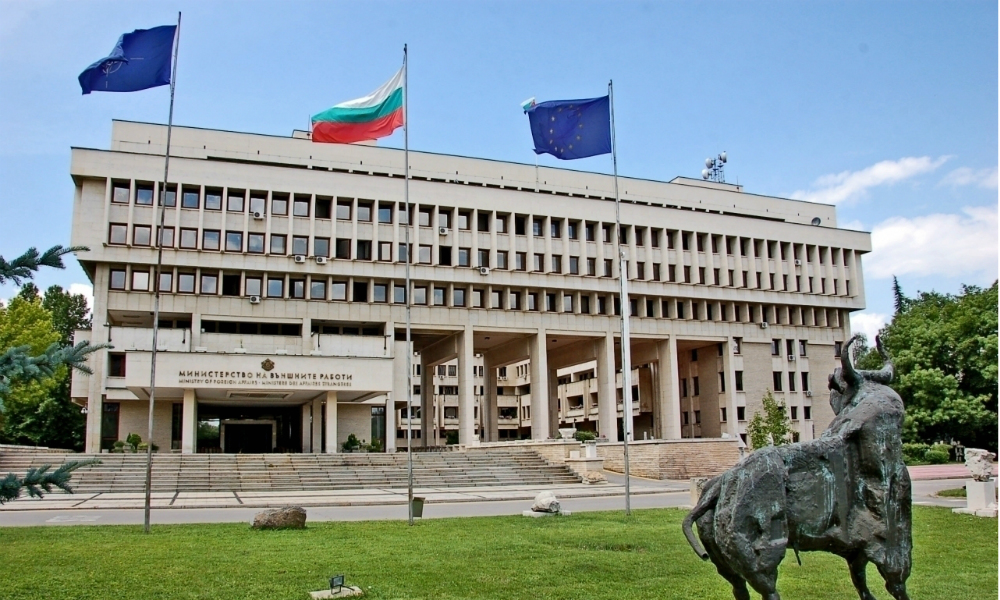 Reading Time:
2
minutes
Bulgaria's gambling law amendments are waiting for the approval of the European Commission before they cam com into effect, announced the country's Committee on Budget and Finance.
The Committee expressed their accord by saying that the gambling law was already once ratified by the European Commission, this meaning tha any future reforms and additions to its existing provisions will have to be given a formal consent by European commissioners. Bulgaria may face sanctions from the EU, if it fails to provide the newly introduced gambling-focused bill for an EC review.
The Bulgarian Ministry of Finance will now have to prepare the necessary documentation and notify the Commission about the proposed changes to its gambling law.
EU commissioners will then have three months to review the legislative piece to determine whether it is in line with European regulations. If the bill survives the three-month standstill period and gains enough traction in the nation's legislature, there would be no more hurdles before its enactment.
The legislative piece, authored and sponsored by Deputy Prime Minister Valeri Simeonov and his party, the National Front for the Salvation of Bulgaria, was introduced this spring. The bill aims to curb the aggressive promotion of scratchcards and other lottery and gambling products and services and to limit significantly the number of facilities where scracthcards can be purchased from.
Bulgaria's regulated gambling market was worth BGN3 billion (approximately $1.9 billion) last year and represented around 3% of the country's GDP. The local gambling industry has been going from strength to strength over the past several years, with its rapid growth being driven mainly by the rising scratchcards sales.If approved in its current form, Minster Simenov's bill would restrict the direct and indirect advertising of scratchcards and other lottery-style games across different media outlets. However, lottery and totalizator draws would still be broadcast on television and the names and of games would still be allowed to be mentioned across media.
Minister Simeonov has also clarified previously that while draws and the names of different lottery games would not be banned from television, winners in such games would no longer be shown under the new bill.
Source: CasinoNewsDaily