Exclusive interview with Tal Zamstein, Group Head of Gaming at Fortuna Group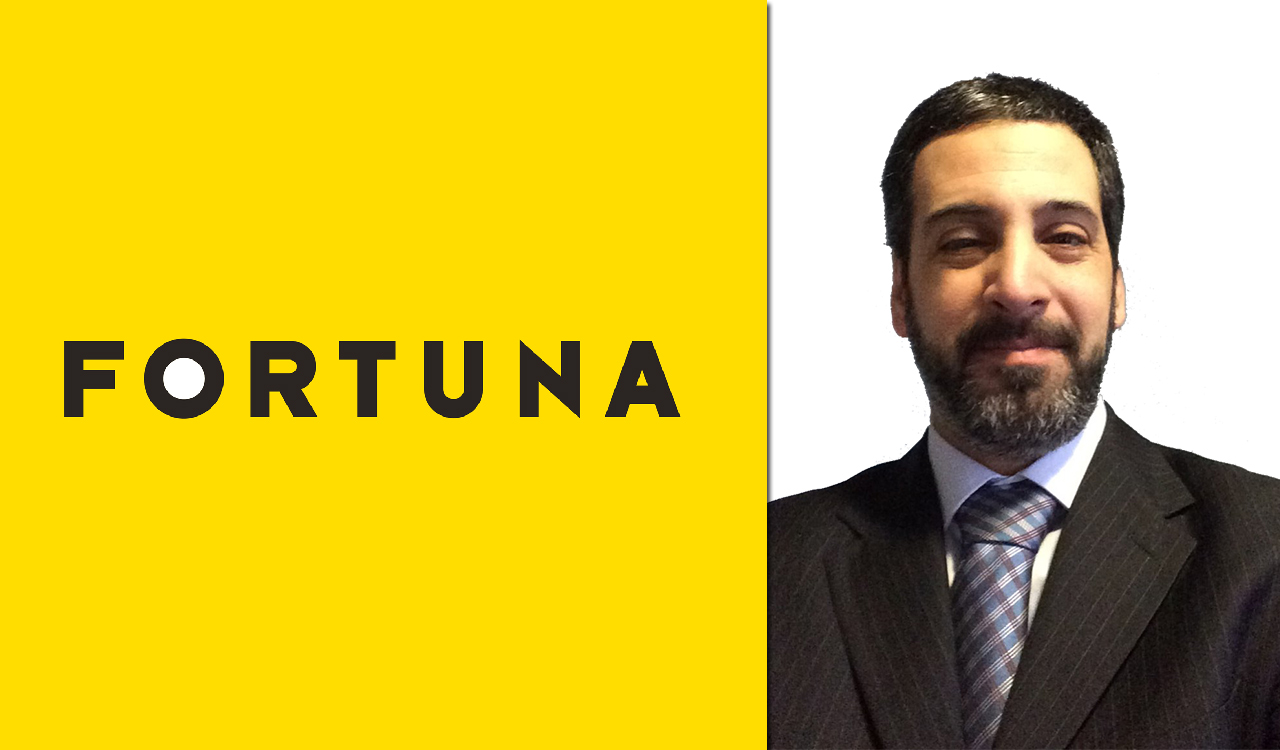 Reading Time:
4
minutes
My next interviewee is a well know expert in the gambling industry. Tal Zamstein (Group Head of Gaming at Fortuna Group) is going to be among the speakers at the second edition of Prague Gaming Summit (more details here) and I want to thank him for taking his time and doing this interview.
I would also like to thank you for following my interview series and for sharing these information with your colleagues and partners. If you would like to be featured in an upcoming interview, please send me an e-mail to reka.szalo@europeangaming.eu and I will happily get back to you!
Mr. Tal, thank you for accepting this interview. I have read in your biography that as a manager team-work, leading your team to achieve great results is very important for you. Will you please shortly speak about you and your career?
Tal: I grew up from the very basic level in this industry, started as a CS agent while studying. This gives me until today the ability to understand the CS agent behind the Phone/Chat/Mail and his/her challenges. As I moved to managed projects I did not forget the focus on the customers, always having in the back of my mind, the experience with faults and errors I had to deal with as a CS agent.
Later moving to manage people was easier. They knew and felt I was coming from the lower level and I always paid attention to the fact I should be part of the team, accept other opinions while giving direction. It is a key for a success to give the people a space for their own creativity while creating the boundaries.
As I moved to roles which required me to manage people in multiple locations the challenge became bigger, and there is no way to convince someone to behave in a certain way while you are absent if the other party does not understand what is the main goal and is not part of the whole journey there. People engagement is a key and we cannot achieve it with orders but with a team set of mind.
The Fortuna Entertainment Group is the largest European betting operator. It operates in several European countries. Please speak about the services, products this company offers.
Tal: Fortuna Entertainment Group is the biggest Central and Eastern Europe operator. In the UK and Germany we can still find bigger operators. We concentrate on our 5 territories and building ourselves as a one stop shop, in terms of betting and gaming in those countries.
Currently we offer Sportsbook and Virtual Games retail and online in Poland and Slovakia, the regulator is restricting gaming at this point. In Czech Republic we launched online gaming a year ago (Technical Games and Live Games licenses) and of course Sportsbook online and retail.
In Romania we are operating currently with 2 brands (Fortuna and Casa Pariurilor) and we have a full gaming, instant games, Sportsbook offer in both retail and online.
In Croatia we own the PSK operation, similar to Romania where we have a very comprehensive retail and online Casino, Lotto, Sportsbook offer in this market.
The company you represent is a leader in setting trends in the betting sector. How could it reach to this level? What is the key of success and which are the values the company considers vital in order to achieve its goals?
Tal: We are leading the market because of a work which was done well in the past. The Fortuna brand was built very strongly, especially with the retail presence in the main three territories (Poland, Czech Rep, and Slovakia) and later with a big first acquisition in Romania.
The Group is always putting in mind to be first out with a new product once allowed in the territory and push forward with innovation within the operations. The leading management of the Group changed the emphasis into online and Mobile offers a while ago, showing the trends to the territories.
With the last acquisition of Hattrick Group (Casa Pariurilor in Romania and PSK in Croatia) the Group extended its arms in the region and took another step to get this vision into those two brands.
You have a vast experience in the gambling industry. Please tell our readers your opinion about the Czech market regulations and the present situation of this market.
Tal: The Czech Market is a very non-mature gaming regulated market. It is not unique for this territory to restrict a lot in the very beginning, we can remind ourselves about Slots not being allowed in Italy and Spain i.e. For now, there are many restrictions regarding products (Live Dealer offer is restricted), amounts are very tight (max bet and max win) and the government took it very slowly to protect the customers.
I assume that like the other territories did in the past, the Czech regulator will understand that the operators are not the bad guys and there is a space to offer everything in a proper way. This will take time, too.
The Market has a space for more operators and I think that we will see more brands go live this year. It is a process of several years and I think we will have the Czech market structured like the mature regulated markets as Italy, Spain, and UK etc.
Finally I would like to ask you to share with us the future plans of the company and your expectations regarding the future of the Fortuna Entertainment Group.
Tal: We do expect a lot from the Group, as you know, our major shares holder is currently buying back all the Fortuna stocks. The plan is to finish the migration of the new brands, put everything on one advanced platform with the most innovative technology and continue to expand territory wisely.
There are still regulated countries in this region we are not operating in and I assume it will be changed at some point.
To meet Tal in person, make sure you register and attend Prague Gaming Summit 2018, held on the 29th of March at Andel's by Vienna House Prague.
CEEG Awards 2018 sees huge interest, new categories added, nominate by 15 July 2018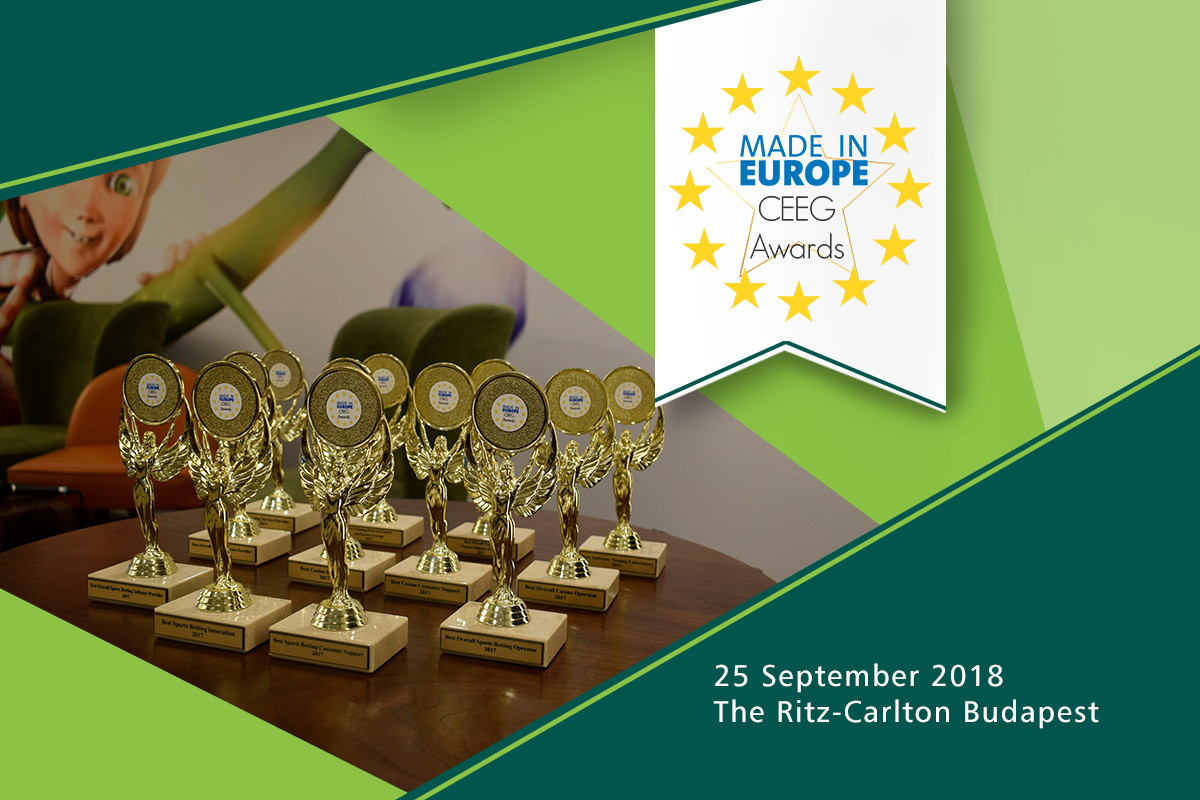 Reading Time:
2
minutes
Budapest – 22 June 2018 – "The Central and Eastern European markets are vital in terms of realizing our vision of providing software and services in every regulated market and we are absolutely delighted to have won the award for Best Sports Betting Provider at the 2017 CEEG Awards. As a company we're very proud that the quality and depth of our product is recognized in this way and we look forward to expanding further in the region.", these were the words of Richard Carter, Chief Executive of SBTech, after winning the Best Sports Betting Provider last year at the Central and Eastern European Gaming Awards (CEEG Awards).
The gambling industry in the CEE region has seen a significant growth in the past 3 years and it seems that the once small gathering which awarded the top companies in the region has grown to become a prestigious gaming award.
The awards ceremony at CEEGC (Central and Eastern European Gaming Conference) has been part of the event from the first edition and during the last 2 years the category numbers are increasing yearly.
Such is the case in 2018 as well! A month ago, we have announced that this year there will be 15 categories, but due to the high number of nominations and requests, 5 new categories have been added to the list.
With the addition of the 5 new categories, we have revamped the award classes and will make it more interesting for runner ups.
European Gaming Media and Events, the producer of Central and Eastern European Gaming Conference and Awards is honored to announce that the awards will be given for the following categories:
B2B Sports categories:
Best Sports Betting Innovation, "Rising Star" in Sports Betting Technology*, Best Overall Sports Betting Provider, Best Overall eSports Service Provider*, "Rising Star" in Fantasy Sports*, Best Overall in Fantasy Sports*
B2B – Casino and Lottery categories:
Online Casino Innovator, "Rising Star" in Online Casino Technology*, Best Online Casino Provider, Best Cryptocurrency Gaming Platform*, Best Lottery Service Provider*
Operators – Sports categories:
Best Customer Support*, Best Overall Sports Betting Operator
Operators – Casino categories:
Best Customer Support*, Best Overall Online Casino
Media and connected services (payment processors, translation, testing, etc.) categories:
Best Overall Payment Service Provider, Best iGaming Press in the region, Best iGaming Service Provider (Translation and Localization, Hosting, Consultancy), Best Testing Laboratory
Responsible Gambling (open for providers and operators)*
Best Support for Responsible Gambling
*new category in 2018
You can nominate your company on the following link: https://ceegc.eu/awards/categories-2018/
Nominations phase closes on 15 July 2018 and will be followed by the online voting period between 1-31 August 2018.
The top 5 voted companies will reach the shortlist and the winners of each category will be decided by envelope style voting by present delegates at CEEGC Budapest on the 25th of September at The Ritz-Carlton Budapest.
OFFICIAL LOGO OF CEEG AWARDS
CEEGC2018 Budapest announces BetConstruct as official lanyards and badge sponsor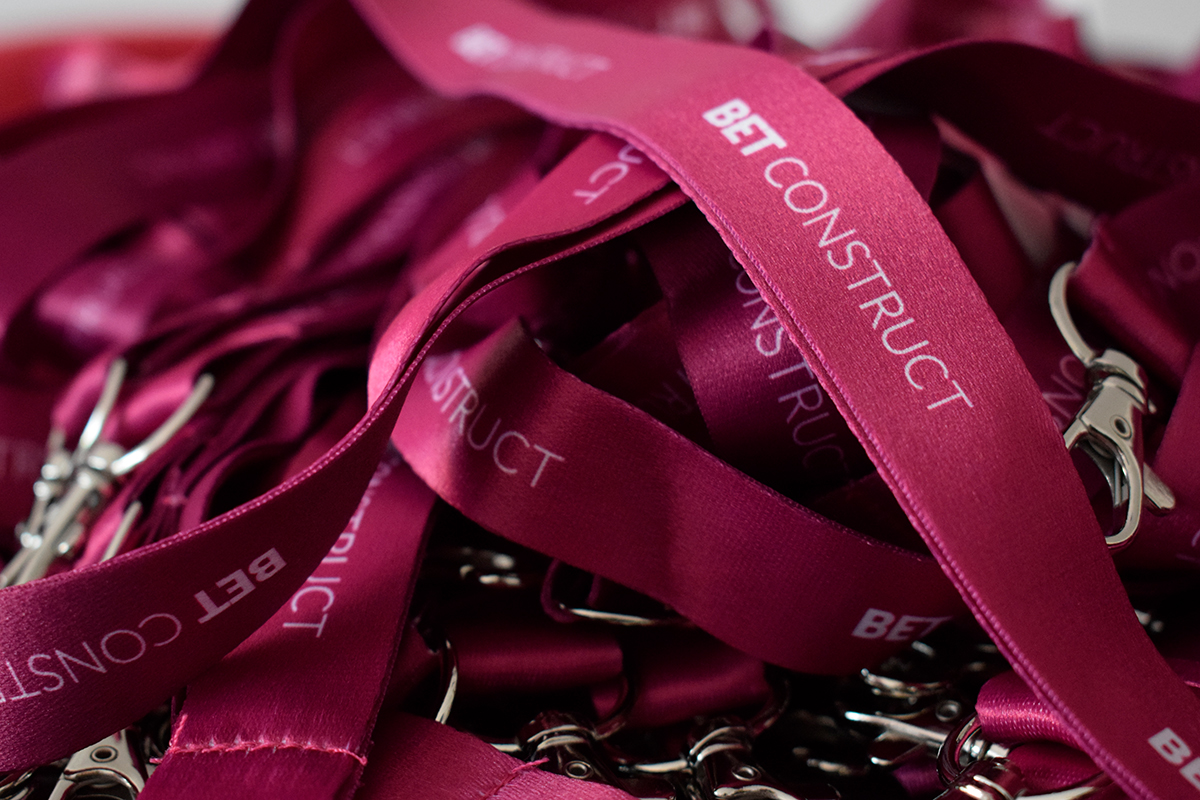 Reading Time:
2
minutes
Budapest – 22 June 2018 – We are honored to announce BetConstruct as the official lanyards and badge sponsor at the third edition of Central and Eastern European Gaming Conference and Awards.
The ongoing partnership between BetConstruct, cutting-edge technology developer of the gaming industry, and CEEGC Budapest started in 2016 at the first edition of the conference and has continued ever since then.
The third edition of Central and Eastern European Gaming Conference and Awards is going to take place on the 25th of September at The Ritz-Carlton Budapest and promises to catapult the conference even further as the leading boutique style executive event in the region.
With an impressive lineup of speakers and unlimited opportunities for delegates to harvest quality content, the conference promises to be sell out!
The subtitle of the 2018 event is "The age of Machine Intelligence and how regulators must keep up with technology" and the agenda is full of high quality content. CEEGC 2018 will once again feature regulatory and compliance related panel discussions about Romania, Bulgaria, Ukraine, Belarus, Slovakia, Czech Republic, Hungary and Poland, but will also focus on Responsible Gambling, AML, Licensing Procedures in the European Union, Innovation and will feature a special IMGL MasterClass™.
Make sure you grab your seat in time and attend the most prestigious boutique style gaming event which gather C-level executives yearly in one of Europe's most visited city.
About BetConstruct
BetConstruct is an award-winning developer and provider of online and land-based gaming solutions with development, sales and service centers in 16 countries.
BetConstruct's innovative and proven offerings include an extensive range of products and services, including Sportsbook, Sports Data Solutions, Retail Solutions, RNG & Live Dealer Casino, VR Casino, Poker, Skill Games, Fantasy Sports, Social Platform and more. The latest addition is the industry-first complete management infrastructure, SpringBME (Business Management Environment).
All partners benefit from the BetConstruct Spring platform with its powerful back office tools and all-inclusive services that empower operators' growth and help contain their costs. From stand-alone set up to turn-key and white label solutions, BetConstruct offers its partners unfettered opportunity to succeed.
Dr. Raffaela Zillner, LL.M to join European Gaming Congress (EGC 2018) Ljubljana, Austrian market update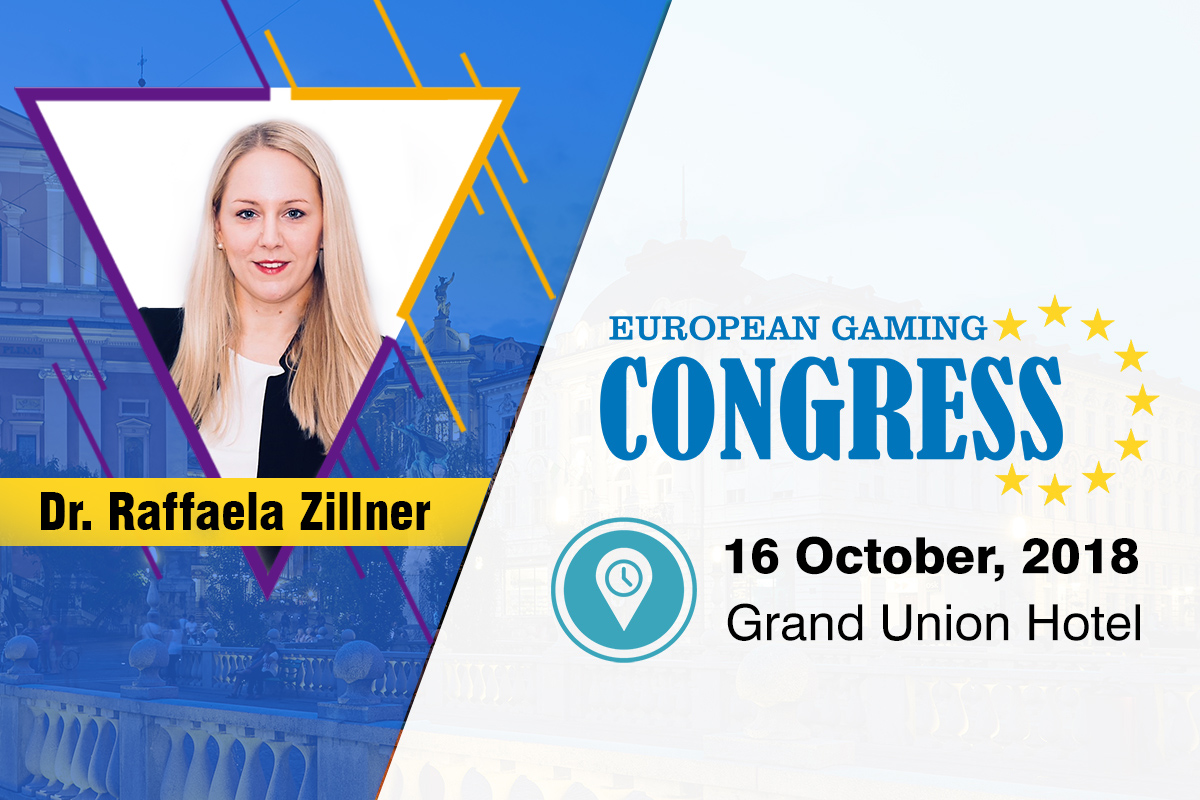 Reading Time:
2
minutes
Ljubljana – 13 June 2018 – The inaugural edition of European Gaming Congress will be held on the 16th of October at the Grand Union Hotel in Ljubljana and it's the latest conference we are putting together. (read more about the event here…)
The event is expected to bring together industry expert from all over Europe and create a platform which will enable both networking and learning at the highest quality.
As the event will touch base about many important updates coming from European jurisdictions, one of the subjects of the first panel discussion is the Austria gambling market.
The Austrian gaming market grew by 4 per cent and the revenues touched the €1.675 billion mark in 2017. These are impressive figures, but internationally licensed operators account for 65 per cent of the segment's revenue.
According to Andreas Kreutzer, of the Kreutzer Fischer & Partner consultancy, online gambling, fuelled by international websites, grew by 11 per cent anyway and had the largest share of the growth.
It is not a positive news for Win2Day brand, the only locally approved online operator. The Austrian government needs to update laws to implement a proper taxation regime on the segment.
The OVWG called forth that a new regulation with a licensing procedure is urgently needed in Austria, but that 50 million and more than 1,000 qualified jobs are at risk with the planned revision. Game and betting stakes have increased by around 10 percent in the last two years, while the online market increased 25 percent in 2016.
While the BMF argues in its draft that player protection is a top priority, the OVWG said that the argument to justify the market exclusion of unlicensed reputable providers does not apply because some already have valid EU licenses, therefore they meet high standards in terms of player protection.
You may have gotten used to bad news coming about the Austrian gambling market when it comes to licensing, but Dr. Raffaela Zillner, LL.M is hoping to bring some positive news to EGC this fall.
Dr. Raffaela Zillner, LL.M. runs the General Secretariat of the Austrian Association for Betting and Gambling (OVWG). In this position, she's the first point of contact for all association matters. Raffaela holds a law degree as well as a Master's degree in Information and Media Law and a doctoral degree in law. Furthermore, Raffaela successfully passed the Vienna (Lawyers) Bar exam. In her professional career, she has worked as an Associate at a Vienna-based law firm with a special focus on gambling and sports betting law.
You can view the full agenda on the following link.
Full detail about the event can be found on the official website of the event: https://europeangamingcongress.com/
Make sure you grab your seat as the seats are limited to 100 registrants!