Exclusive interview with Tal Zamstein, Group Head of Gaming at Fortuna Group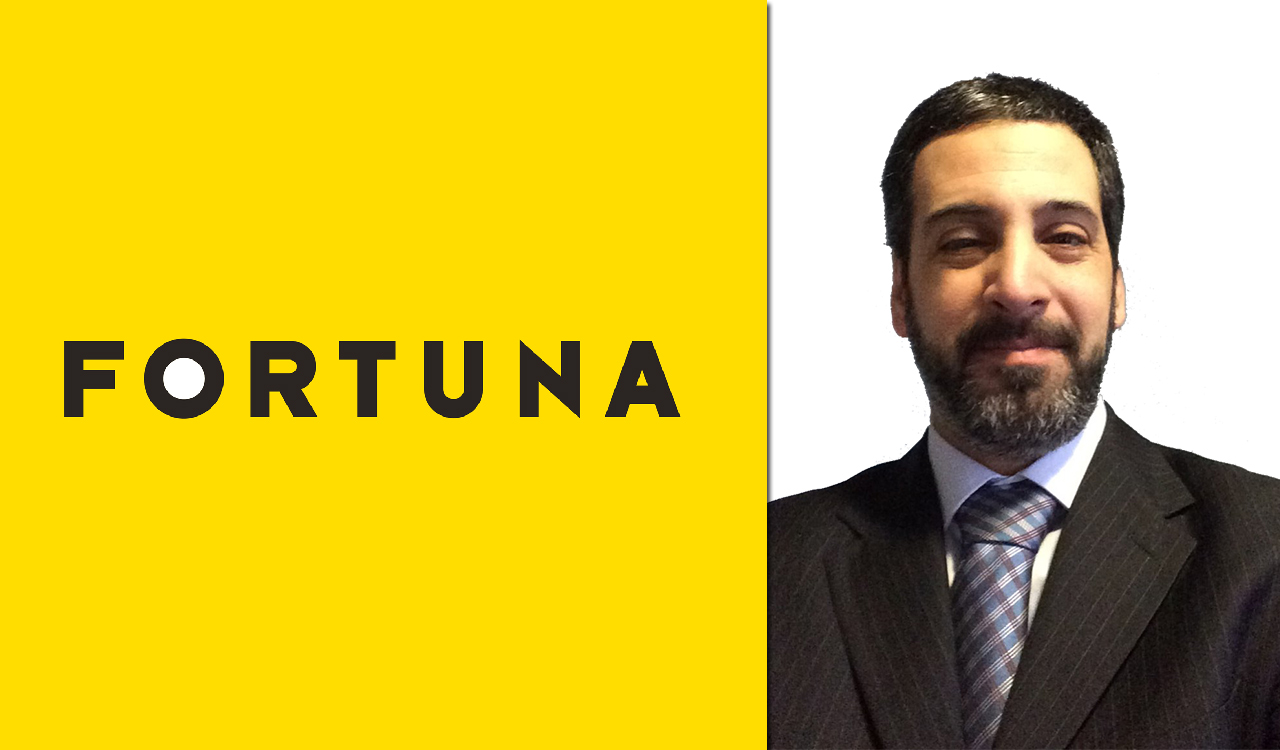 Reading Time:
4
minutes
My next interviewee is a well know expert in the gambling industry. Tal Zamstein (Group Head of Gaming at Fortuna Group) is going to be among the speakers at the second edition of Prague Gaming Summit (more details here) and I want to thank him for taking his time and doing this interview.
I would also like to thank you for following my interview series and for sharing these information with your colleagues and partners. If you would like to be featured in an upcoming interview, please send me an e-mail to reka.szalo@europeangaming.eu and I will happily get back to you!
Mr. Tal, thank you for accepting this interview. I have read in your biography that as a manager team-work, leading your team to achieve great results is very important for you. Will you please shortly speak about you and your career?
Tal: I grew up from the very basic level in this industry, started as a CS agent while studying. This gives me until today the ability to understand the CS agent behind the Phone/Chat/Mail and his/her challenges. As I moved to managed projects I did not forget the focus on the customers, always having in the back of my mind, the experience with faults and errors I had to deal with as a CS agent.
Later moving to manage people was easier. They knew and felt I was coming from the lower level and I always paid attention to the fact I should be part of the team, accept other opinions while giving direction. It is a key for a success to give the people a space for their own creativity while creating the boundaries.
As I moved to roles which required me to manage people in multiple locations the challenge became bigger, and there is no way to convince someone to behave in a certain way while you are absent if the other party does not understand what is the main goal and is not part of the whole journey there. People engagement is a key and we cannot achieve it with orders but with a team set of mind.
The Fortuna Entertainment Group is the largest European betting operator. It operates in several European countries. Please speak about the services, products this company offers.
Tal: Fortuna Entertainment Group is the biggest Central and Eastern Europe operator. In the UK and Germany we can still find bigger operators. We concentrate on our 5 territories and building ourselves as a one stop shop, in terms of betting and gaming in those countries.
Currently we offer Sportsbook and Virtual Games retail and online in Poland and Slovakia, the regulator is restricting gaming at this point. In Czech Republic we launched online gaming a year ago (Technical Games and Live Games licenses) and of course Sportsbook online and retail.
In Romania we are operating currently with 2 brands (Fortuna and Casa Pariurilor) and we have a full gaming, instant games, Sportsbook offer in both retail and online.
In Croatia we own the PSK operation, similar to Romania where we have a very comprehensive retail and online Casino, Lotto, Sportsbook offer in this market.
The company you represent is a leader in setting trends in the betting sector. How could it reach to this level? What is the key of success and which are the values the company considers vital in order to achieve its goals?
Tal: We are leading the market because of a work which was done well in the past. The Fortuna brand was built very strongly, especially with the retail presence in the main three territories (Poland, Czech Rep, and Slovakia) and later with a big first acquisition in Romania.
The Group is always putting in mind to be first out with a new product once allowed in the territory and push forward with innovation within the operations. The leading management of the Group changed the emphasis into online and Mobile offers a while ago, showing the trends to the territories.
With the last acquisition of Hattrick Group (Casa Pariurilor in Romania and PSK in Croatia) the Group extended its arms in the region and took another step to get this vision into those two brands.
You have a vast experience in the gambling industry. Please tell our readers your opinion about the Czech market regulations and the present situation of this market.
Tal: The Czech Market is a very non-mature gaming regulated market. It is not unique for this territory to restrict a lot in the very beginning, we can remind ourselves about Slots not being allowed in Italy and Spain i.e. For now, there are many restrictions regarding products (Live Dealer offer is restricted), amounts are very tight (max bet and max win) and the government took it very slowly to protect the customers.
I assume that like the other territories did in the past, the Czech regulator will understand that the operators are not the bad guys and there is a space to offer everything in a proper way. This will take time, too.
The Market has a space for more operators and I think that we will see more brands go live this year. It is a process of several years and I think we will have the Czech market structured like the mature regulated markets as Italy, Spain, and UK etc.
Finally I would like to ask you to share with us the future plans of the company and your expectations regarding the future of the Fortuna Entertainment Group.
Tal: We do expect a lot from the Group, as you know, our major shares holder is currently buying back all the Fortuna stocks. The plan is to finish the migration of the new brands, put everything on one advanced platform with the most innovative technology and continue to expand territory wisely.
There are still regulated countries in this region we are not operating in and I assume it will be changed at some point.
To meet Tal in person, make sure you register and attend Prague Gaming Summit 2018, held on the 29th of March at Andel's by Vienna House Prague.
Anticipate a different EUROMAT Summit this year as the best is yet to unfold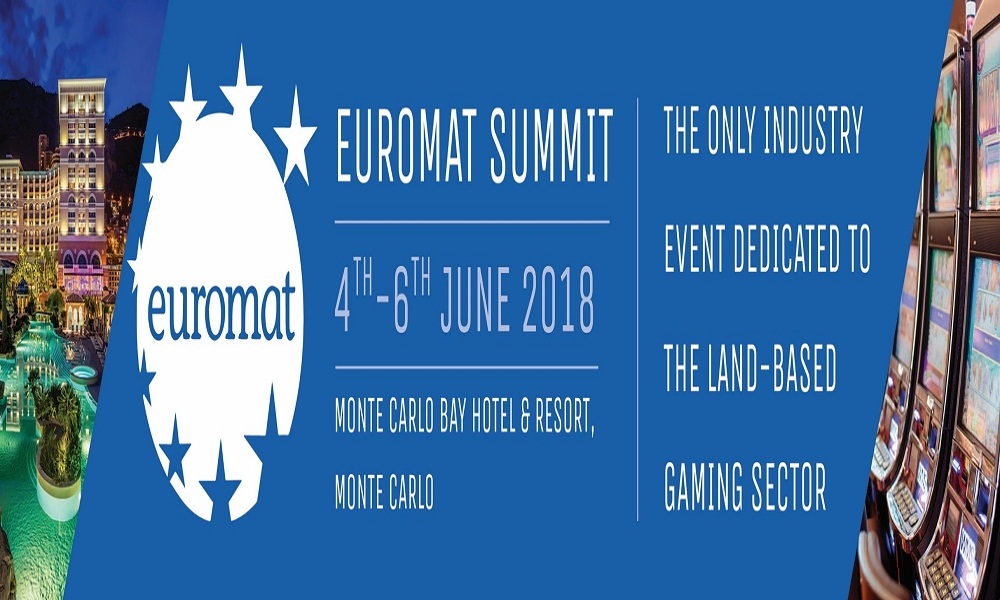 Reading Time:
2
minutes
The annual European Gaming and Amusement Federation (EUROMAT) Summit has been scheduled to commence from the  4th of June this year.  As promised by the Association President, Jason Frost the event is expected to unfold in a very different way this year than the previous years. Concluding on the 6th of June the summit will last for  3 consecutive days. Traditionally the Summit has been a pan-European gathering of the associations representing land-based gaming and amusements, along with regulators and policymakers.
However, Jason Frost pointed out that: "Previous summits have proved extremely productive but there is no doubt that the event has acquired something of a reputation for exclusivity.  The landscape of gaming and amusements is shifting and we are confronting many new challenges. Ultimately, many of the solutions will rest with equipment manufacturers and operators."
"It's really important, therefore that the summit becomes more inclusive and that all facets of the industry are represented. The event will provide the perfect opportunity for those at the sharp-end to meet regulators and legislators face-to-face in a relaxed and informal environment," assured Jason.
In a preponderant step towards a more inclusive environment EUROMAT has opened a Corporate Membership category, custom- made to allow members to input into the policy recommendations made to the EU and other European institutions, as well as benefit from alerts and insight into legal and regulatory issues.
One of the original corporate members, JVH Gaming, confirms that membership has been very rewarding, with CEO Eric Olders commenting: "International cooperation and consolidation is becoming increasingly important, in the land-based gaming market. Our EUROMAT membership helps us in obtaining a more international perspective. The network creates an opportunity for international learning and cooperation. Furthermore, the international knowledge, expertise, and size of EUROMAT is very much welcomed in our local lobby efforts as well."
In addition to being updated on the latest legal developments, manufacturers and other summit participants will also have the opportunity to engage with several European regulators.
A fresh new format sees the summit devoting an entire day to Social Responsibility, including self-exclusion, technology, and problem gambling. Also new for 2018, amusements will have their own focus, with a session exploring potential opportunities for Redemption in the French market.
Speaking about commercial opportunities created by the Summit, Jason Frost revealed, "At recent trade expos we've seen some truly revolutionary developments in payment technology. We have a limited amount of space for product demonstrations and it's my hope that some manufacturers will seize this opportunity to introduce their products to a highly influential audience."
Contact: Organiser Karen Cooke: karencooke@swanevents.co.uk for more information about exciting opportunities for showcasing your brand and latest technology at the EUROMAT Summit.
The location for The EUROMAT Summit will be the spectacular Monte Carlo Bay Hotel & Resort, located on its own peninsula within Monte Carlo. Jason Frost explains the choice of location: "This year we are reaching out to a wider gaming and amusements community and we wanted to offer them something truly memorable. A programme of cocktail receptions, lunches and a Gala Dinner at one of Monaco's most iconic venues will add to the compelling business arguments for attending."
To register, or for more details about attending the EUROMAT Summit and adding your voice to that of the European amusements and gaming industry, visit www.euromat.org
Prague Gaming Summit 2018 welcomes SBTech as Registration Sponsor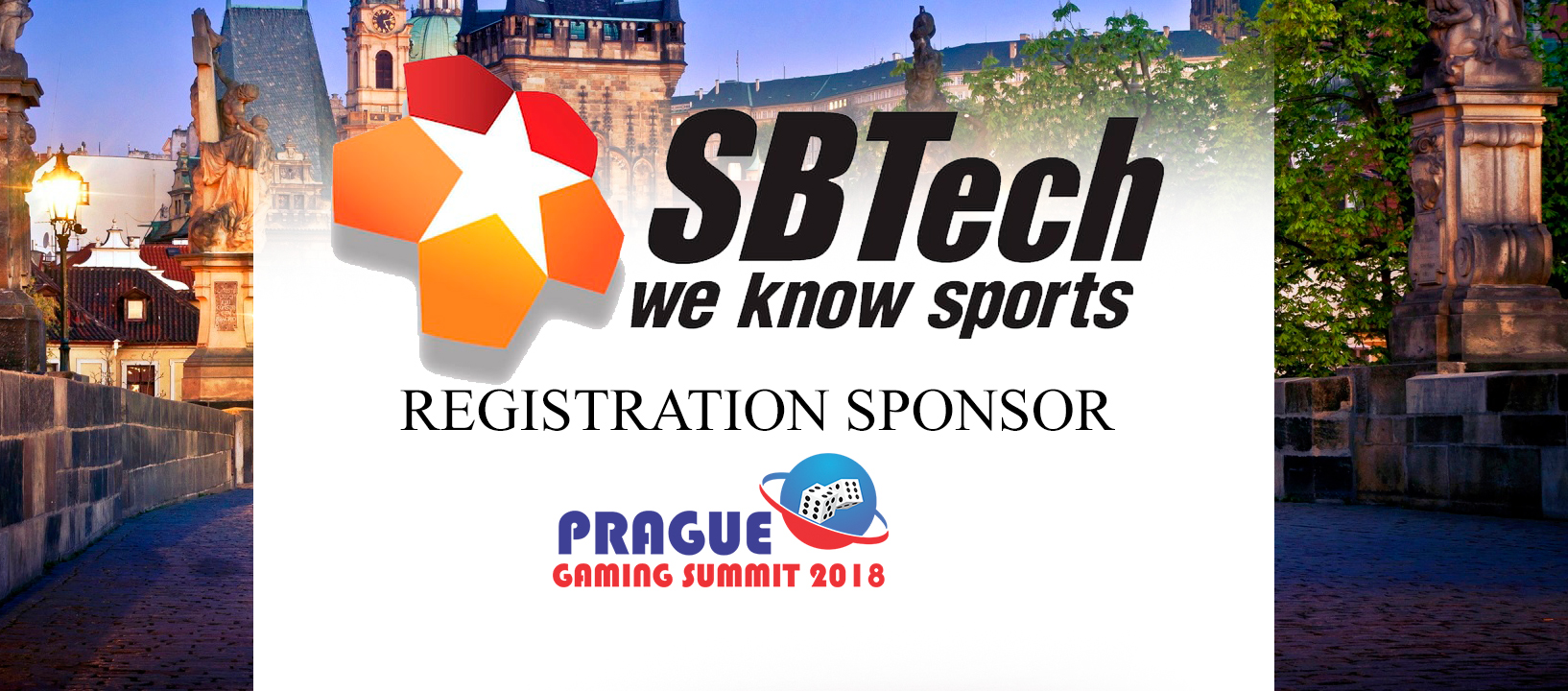 Reading Time:
2
minutes
Prague – 14 March 2018 – We are honored to announce the support of SBTech as Registration Sponsor at the second edition of Prague Gaming Summit which will be held at Andel's by Vienna House Prague on the 29th of March.
As we've announced in earlier press releases, the event will be fully packed and the content of the seminar promises to set the bar even higher than usual.
With 30 experts speakers sharing information about legal updates from Czechia, Slovakia, Poland, Slovenia, Switzerland, Austria and also focusing on Responsible Gambling, Effective Marketing, AML, Blockchain, Conversion, Retention and Gambling Licensing Procedures in the European Union, the program of the event is unique in the industry.
Make sure you register in order to get a chance to networking with the representatives of Fortuna Group Entertainment, Sazka, Superbet, NetEnt, Cubits, Payout s.r.o., Nmi Gaming, Data Bet, Pangea Localization Services, PMU, BMM Testlabs, ROMBET, All-In Translations, Betgenius, Endorphina, Vemantia, Kajot, Genii Limited, Quickspin, Apollo Games, Astra Games, Ladbrokes Coral, Mr.Green, Boston Link and much more.
Visit the official website of the event for more details: https://praguegamingsummit.com/
About SBTech
SBTech is a global leader in omni-channel sports betting and gaming, with over 1,000 employees in 11 locations worldwide. Since 2007, SBTech has developed the industry's most powerful online sports betting and casino platform, serving more than 50 licensees in over 20 regulated markets.
SBTech's clients include many of the world's premier betting and gaming operators, state lotteries, land-based casino and horse racing companies, and igaming start-ups. The group supplies uniquely flexible betting and gaming solutions to clients looking for speed to market and exceptional configurability, supported by the best business intelligence and reporting capabilities.
The SBTech offering includes its Seamless Sportsbook, the Chameleon360 iGaming Platform, Managed Services, and retail and omni-channel solutions that provide players with constant access to sports and casino products across all touchpoints: online, mobile and retail.
Backed up by unrivalled expertise in trading and risk management, regulatory compliance, AML and KYC procedures, acquisition and CRM, SBTech's partners consistently achieve rapid growth, enhanced brand loyalty and peak profitability.
For more information, visit: www.sbtech.com
Exclusive Interview with Jan Řehola (Partner at PS Legal) and speaker at Prague Gaming Summit 2018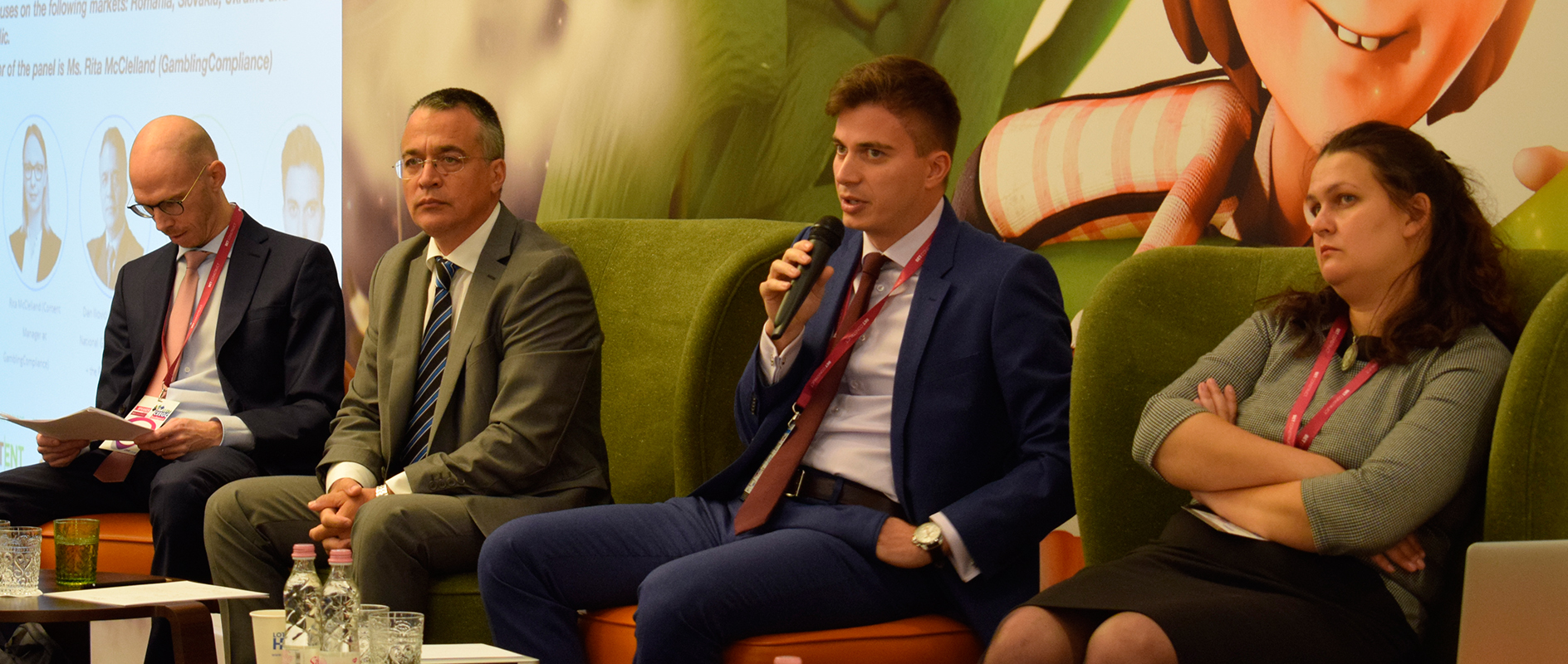 Reading Time:
5
minutes
This week it's all about the Czech Republic and our latest interviewee is a highly respected expert who shares his expertise at gaming events. Jan Řehola is a frequent speaker at our events and always bring quality information about the market's updates. You can meet Jan in person by attending the second edition of Prague Gaming Summit which will be held on the 29th of March at Andel's by Vienna House Prague. You can find more details here.
Hello Jan, thank you accepting this interview, please tell us little bit about yourself, with now over 7 years of experience in the gaming industry, how did you continuously venture to the industry, I mean what was the main reason and what are your key activities, now within the niche?
Jan: As a gambling lawyer I found myself the most beneficial in helping operators, suppliers, testing labs and all other stakeholders involved in gambling industry to be still fully updated and fully complaint with constantly changing regulation. As gambling is highly controversial topic often in spotlight of politicians – regulation is changing very quickly so legal, and especially compliance, plays still more and more important role. What I really like the most on my work is helping my clients to develop and successfully introduce new products on market. By being part of client's development team, I have priceless opportunity to learn new competences what helps me go every day to my office with joy and enthusiasm.
Working for 4 years for the Ministry of Finance – Czech Gambling regulator, firstly as a Head of the Legal Unit and later as a Director of Gambling Department, what do you consider you could share with us and with the readers as updates on the Czech Gaming Market?
Jan: Czech gambling market is currently undergoing the biggest restructuring from the velvet revolution in 1989. We have new Gambling Act fully in force from 2017. This Gambling Act for the first time in history introduces specific regulation for online gambling and opens whole Czech gambling market for companies established anywhere within EEA. With gambling tax based on GGR and reasonable license conditions, because new regulatory framework on paper looks very good. Unfortunately, in fact application of new Gambling Act caused some difficulties. Considering some recently issued secondary regulation (e.g. guidelines on Bonuses) and transposition of 4th AML Directive unfortunately it can be concluded that to some extent those things spoil idea of regulated, modern and highly competitive market. Currently it is very hard especially for foreign operators to meet specific requirements of Czech regulator and therefore we still have just one foreign operator with licence based on new Gambling Act (Pokerstars holds licence for sport betting, poker and so called "live game"). With new government in place some changes are expected to happen in near future. It can be presumed that some requirements which form obstacles could be potentially removed. Ministry is still working on pack of secondary regulations dealing with technical standards and also preparing big public tender for control monitoring system. Potential stakeholders on Czech market should therefore follow and supervise this preparatory works with due diligence.
Going further, You were responsible for all gambling policy issues, including drafting of new legislation, issuing of gambling licences and cooperation with other European regulators as a member of European Commission Expert Group on Online Gambling, what can you tell us about this year's updates(in 2018), can we expect major changes on the Czech Gambling Market as we know were some tensions between governments, regulators and the gambling industry.
Jan: As mentioning before we can presume that with new, more business-oriented government in place, regulator can to some extent be more reasonable in licensing procedure. Those operators, suppliers and testing labs having experiences with licensing process in the Czech Republic can provide a testimony that hitherto regulator was more focus on formal requirements than on real substance of licenced product. Some requirements are Czech specific and therefore hardly understandable for foreign licence seekers. This could be changed. As regulator is expected to be more open, I see big room for suppliers and testing labs delivering products in many regulated market to open dialogue with regulator and help him to rebuilt licence process to be more substance oriented.
Due to your background and well versed in all aspects of gambling operations, please tell us more about how PS Legal works, as PS Legal has a rich experience in gambling field and provide professional and high quality legal and compliance consultancy to key players on Czech gambling market.
Jan: I am really enjoying our teamwork at PS Legal. This law firm has long history but when me and my colleagues joined its teams it becomes leading company in gambling field in the Czech Republic. We are focusing not only on gambling but trying to offer expertise in all new emerging industries and technologies where clients can suffer in finding professional legal help with knowledge of this specific industry. Currently we are for instance building division focusing on legal help in field of cryptocurrency or rather blockchain technology in general. We strongly believe that this rapidly developing market can play huge role in upcoming years. What I really like the most is that we are young but highly educated bunch of friends having fun in helping our clients to meet regulatory requirements in versatile areas. By doing this we are still learning and therefore our work is far from being routine.
What are your main responsibilities at PS Legal, as it is a Prague based law firm specialized in providing legal services to all sectors of the gaming industry?
Jan: In PS Legal I am heading its gambling department. This takes currently more than 70 % of my work capacity. As mentioned before we are currently building also department dealing with cryptocurrency and data protections issues. For this I am helping with head hunting process as our team is growing at a fast pace. This type of work I found very fulfilling. I am trying to use experience I got from Ministry of Finance where I was responsible for team of 35 people. I really like see how young people grow in front of your eyes as you gave them room and responsibility.
Do you have a personal opinion regarding the Gambling Market focusing on Czech Republic and the Czech Gambling-related Market? What are the PS Legal company's future plans  in the gaming sector and what are your personal next steps and projects regarding your professional life and achieving your personal goals?
Jan:I am sure that Czech market would become more competitive in year 2018. With many applicants seeking to get licence and with licensees seeking to get new product on market we can see rapidly evolving market. Currently we see huge restructuring and M&A in land-based market that undergoing huge changes and some M&A could be expected in online world too. I believe, PS legal would play still important role in this process. Whit our expertise and experience I also hope we can help to establish dialog among all stakeholders and regulator to work together on common goal – functioning regulated market where player is protected, and operators can offer them attractive product.
To meet Jan in person, make sure you register and attend Prague Gaming Summit 2018, held on the 29th of March at Andel's by Vienna House Prague.
Interviewee profile:
Jan Řehola has over 7 years of experiences in gambling field, both from the public and private sector. He is a master of Law from the Charles University in Prague.
Jan has been working for 4 years for the Ministry of Finance – Czech Gambling regulator, firstly as a Head of the Legal Unit and later as a Director of Gambling Department. In his work for the Czech Gambling regulator Jan was responsible for all gambling policy issues, including drafting of new legislation, issuing of gambling licences and cooperation with other European regulators as a member of European Commission Expert Group on Online Gambling.
Due to his background, he is well versed in all aspects of gambling operations.
PS Legal is Prague based law firm specialized in providing legal services to all sectors of the gaming industry. PS Legal has rich experience in gambling field and provide professional and high quality legal and compliance consultancy to key players on Czech gambling market.