Green Man Gaming and subscription gaming service Utomik announce partnership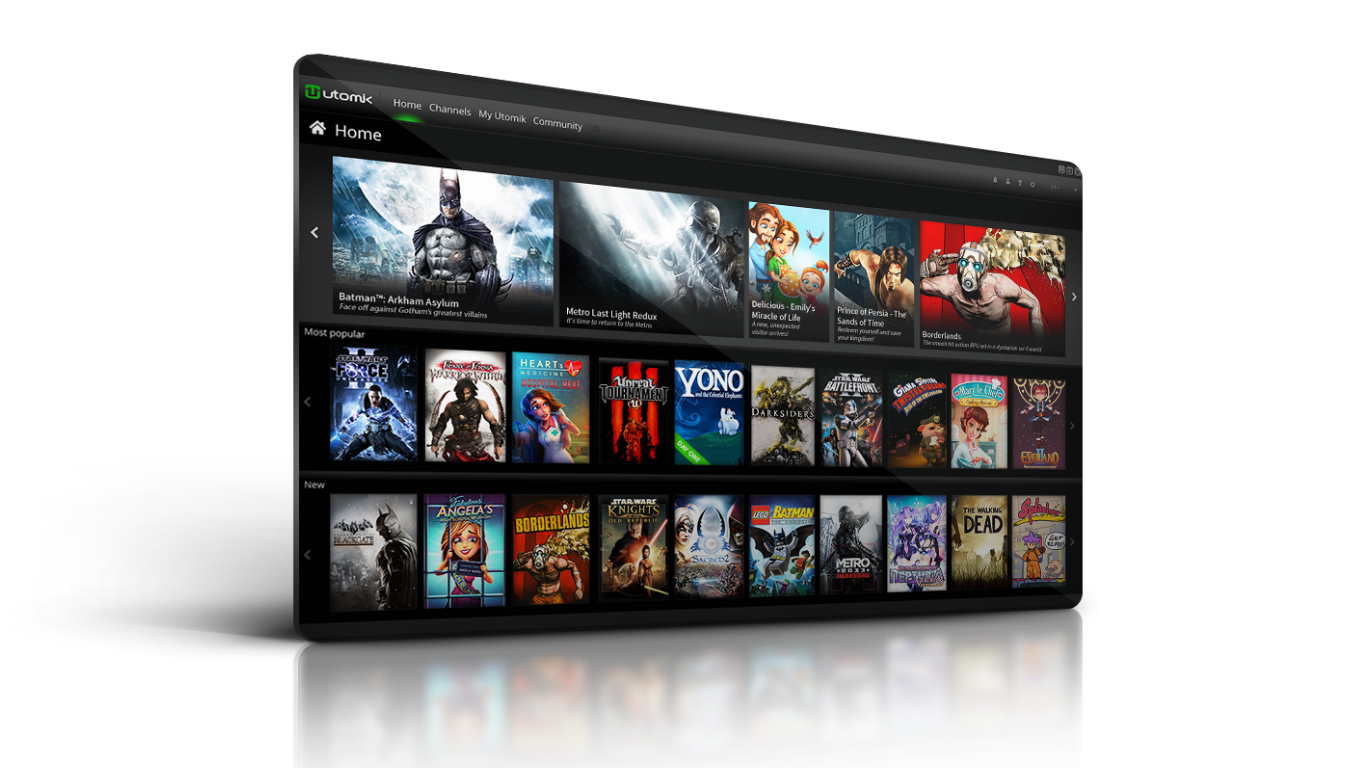 Reading Time:
2
minutes
Utomik, the unlimited play PC gaming subscription, announces its partnership with Green Man Gaming, the popular global multi-platform digital games store. Starting today, Green Man Gaming customers can buy prepaid Utomik subscriptions with a special deep launch discount on their online store.
Green Man Gaming offers additional payment options from more countries. This opens up Utomik to a new audience around the globe. It supports our mission to Unleash Gaming and bring more people in contact with games they might have missed. You can now buy a prepaid subscription to Utomik instead of the standard recurring model. It is also possible to gift a subscription to family, friends, and loved ones. The following Utomik subscription packages are now available here.
-3 Months for $17.99 – €17,99 – £13.49
-6 Months for $32.39 – €32,39 – £24.29 (10% Discount)
-12 Months for $57.59 – €57,59 – £43.19 (20% Discount)
Utomik has also announced that March will bring a 26 new games to the platform. Below is a sneak peak at some of the amazing games, along with a video here that highlights the additions. Keep an eye out on their social media channels for more games to be added throughout the month.
-Furi – Fight for your freedom against a chain of bosses in this stylish and mechanically polished mix of bullet hell with arcade-style dueling. With boss design by Takashi Okazaki, the creator of the Afro Samurai manga series. You better bring your A-game, Furi doesn't kid around!
-The Sexy Brutale – Don't let the name fool you, The Sexy Brutale is a brilliant murder mystery game where you relive the same day over and over again, trying to stop guests from being murdered. Obtain clues and solve each murder through careful observation. This game truly stands out from its peers!
-Dreamfall: The Longest Journey – Continue the saga started with The Longest Journey. Go on an epic journey across three worlds, with some of the most fascinating characters you will ever meet.
-Lethal League – Step up to the plate and challenge your friends to a game of Lethal League! Play this baseball inspired fighting game locally with up to four players and see who can keep up as the intensity reaches critical levels. They hit a home run with this one, a true gem among fighting games!
-Batman: Arkham Origins Blackgate – Deluxe Edition – Continue the storyline of Batman: Arkham Origins in a 2.5D side-scrolling package. Set three months later, an explosion at Blackgate prison has you investigating the escape of three criminal masterminds. Originally a handheld title, Arkham Origins Blackgate – Deluxe Edition has improved visuals and audio over the original game.
About Utomik 
Utomik Inc. is a USA and Dutch-based innovative startup founded in September 2014 by a highly experienced management team with over 70 years of combined game industry experience. The company's new online PC gaming subscription service offers unlimited gaming for a fixed monthly fee. Its unique technology makes playing games as easy as listening to music on Spotify, or watching a movie on Netflix.
Utomik-powered games start in one easy click and continue to load to a user's PC while they play. Utomik downloads a small part to the hard disk, enough to start playing fast. The rest loads to the PC while playing. Get 100% original games, no video streaming. For more information, head to their website.
UK Gambling Commission recommends FOBTs stake limit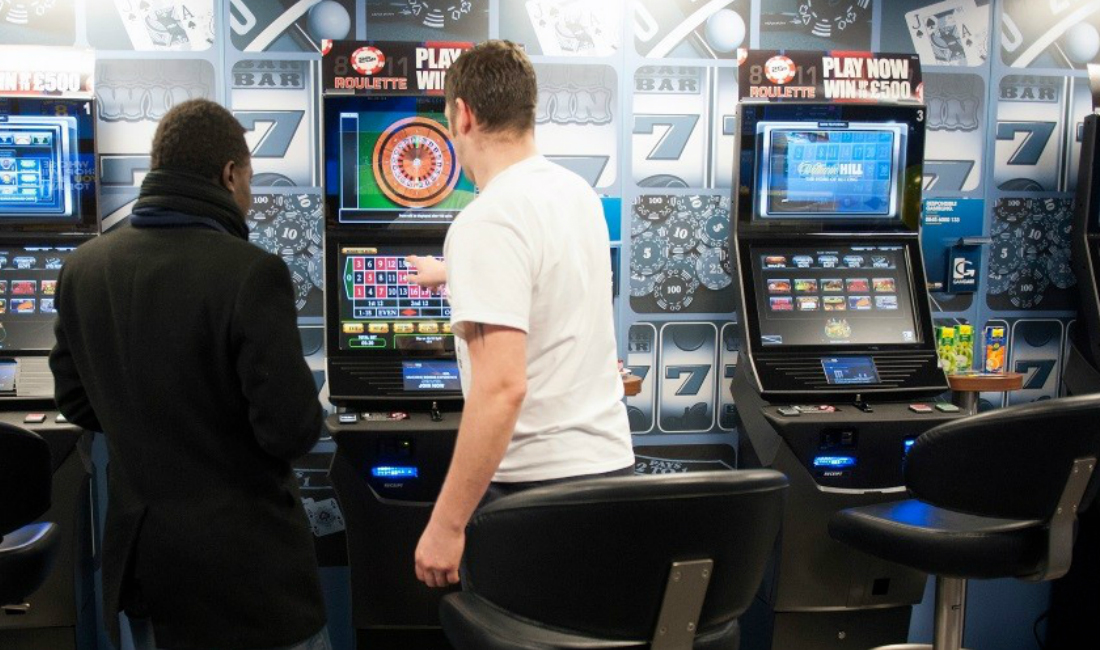 Reading Time:
2
minutes
The Gambling Commission has recommended the maximum stake allowed on FOBTs to be cut to £30 or less.
The United Kingdom Gambling Commission (UKGC) has given the government a margin to cut stakes on fixed odd betting terminals (FOBTs). While some parties were asking for the maximum stake to be set at £2, the UKGC said that the number should be reduced from £100 to £30 or less.
The UKGC's input is one of the most important submissions to a review by the Department for Digital, Culture, Media and Sport, which has announced that the maximum bet on FOBTs will be cut from £100 to a range between £2 and £50. The commission also recommended that the stake on gambling machines like fruit machines should be limited to two pounds.
Neil McArthur, chief executive of the Gambling Commission, said: "In our judgment, a stake cut for fixed odds betting terminals alone doesn't go far enough to protect vulnerable people. That is why we have recommended a stake cut plus a comprehensive package of other measures to protect consumers. We have proposed actions that will tackle both the risk of harm and provide solutions that are sustainable in the longer term."
Moreover, Tim Miller, executive director of the Gambling Commission, said: "We're aiming to reduce the risks that people face from these forms of gambling. A stake cut is an important part of our comprehensive package that is recommended to government that will tackle the risks consumers face, but our research has shown that a stake cut alone will not do enough. If the government want to go lower than a £30 maximum stake, that will be perfectly consistent with our advice as we are recommending a maximum stake of £30 or less."
After the announcement this morning, share prices in British shops increased more than 4 per cent for William Hill to 334.5p, while Ladbrokes Coral shares were up by 3.28 per cent to 176.05p.
WinADay Casino becomes one of the first to accept Bitcoins as an option for deposits and withdrawals
Reading Time:
1
minute
WinADay Casino has become one of the first among casinos to accept Bitcoins and Litecoin cryptocurrencies as an option for deposits and withdrawals.This unique casino now offers a generous "crypto only" match bonus along with its St Patrick's Day casino bonuses.
Michael Hilary, the Manager, WinADay's casino said: "Bitcoin Cash is quicker than Bitcoins and the fees are lower, so it's one of the best ways for us to get winnings to players." Bitcoins and Bitcoin Cash both hold value and are safe and convenient for online payments, at the moment.
Bitcoin Cash is also faster and cheaper to use. It is technically unique. It can process many more transactions per day than Bitcoin which speeds up processing times and reduces fees.
WinADay provides information on the three cryptocurrencies on its website:  Bitcoins | Bitcoin Cash | Litecoin.
For nearly ten years, WinADay Casino has offered unique slots, video poker, Keno and Roulette games to players all over the world. It is renowned for its customer-friendly staff service and has an active Facebook page.
A free gambling zone on the Thaungyin River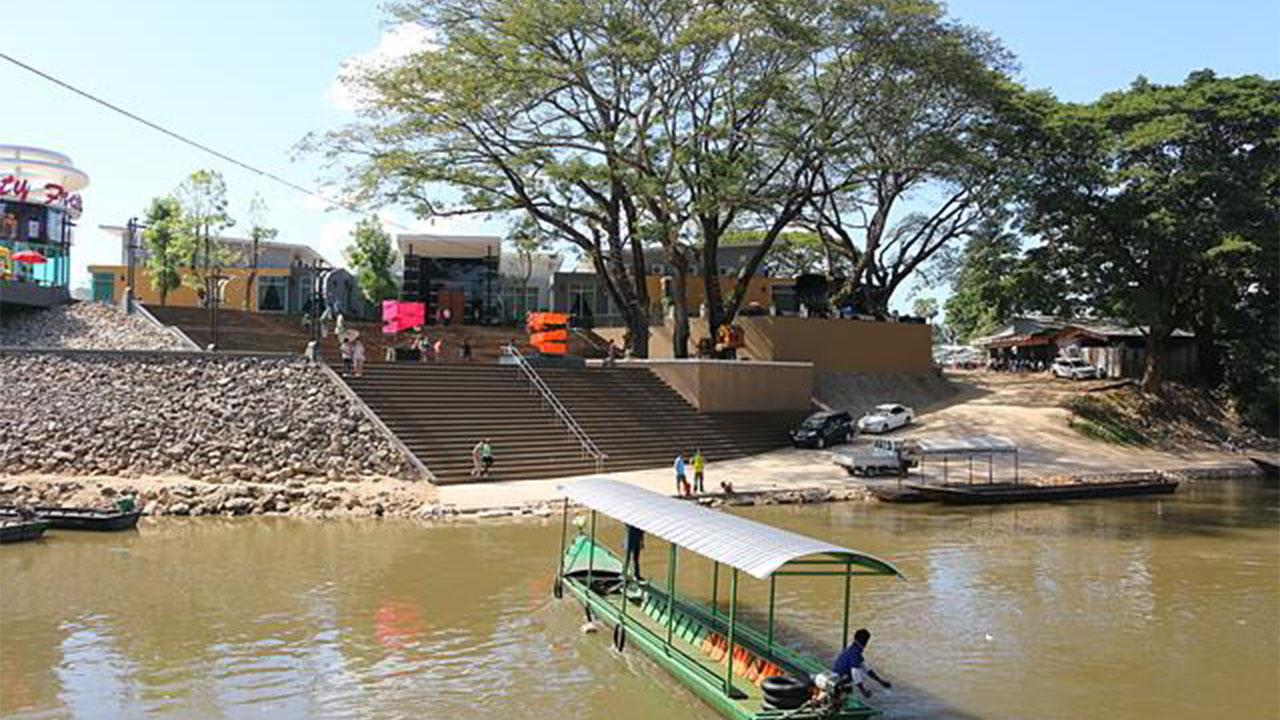 Reading Time:
4
minutes
Daytime in Myawady city (Myanmar) near the Thai border in Kayin State is crowded with trucks and travellers to Thailand, but after 6pm, its streets become less congested.
The darkness that descends on the city is broken only by the light provided by generators. Small shops start packing up their remaining stock. In the silent and cool night, the liveliest places in Myawady are casinos.
I reached the famous Three Nines Casino in Myawady in early February. At the gate, guards with weapons stopped the car.
"Are you playing at the casino?" they asked.
When a young guy who accompanied me nodded, they let the car pass. After a few minutes, we arrived at a brightly lit place that looked like a restaurant or hotel. Its parking lot had hundreds of cars.
There are many casinos, stores and restaurants in Myawady city on the Thaungyin river, which locals say are owned by Thai businessmen. When people enter the casinos, security guards conduct thorough body searches.
Business is good inside the main gambling hall. Under spotlights and cameras, young ladies are busy dealing cards. Most of the gamblers are well-dressed Thais. Games include kyar nagar, shan koe mi, jackpot and fish. Most customers pay in Thai baht. The pit bosses are Thai women.
Waitresses carry trays and serve gamblers drinks and food so they don't have to leave the tables. For those who don't want to find a place to eat and sleep in Myawady, casinos are a convenient place to kill time, said resident driver Ko Phyo Gyi.
There are many restaurants near the casinos and the food is free for heavy gamblers.
"Hey, youk pha [which means 'brother-in-law', but colloquially means 'dude' or 'bro'], bet on the red," Ko Naing, 30, who sold his bicycle shop to come to play at Tiger Dragon casino, told me. He looked like he had passed many sleepless nights.
He had played for three straight days when I met him and had no more cash, but he was still giving advice to others. While he was talking, a bell was rung by a supervisor and bets were paid back in 1000-, 100- and 20-baht notes.
Ko Naing showed me the lucky draw slips he had been given as a heavy gambler.
"I will go back after the lucky numbers are drawn. At about midnight, the owner herself will come out to draw the numbers. Prizes include motorcycles, beds, pillows and other goods," he said.
The casino has many surveillance cameras and security guards keep their eye on everyone in the hall.
When night comes, a crowd of Thais enters Myawady city from across the Thaungyin, which Thais call the Moei, River. At midnight, the 24-hour casino is the most crowded place in Myawady. Ko Naing says Myanmar migrant workers also come to the casino from the Thai side.
The casino has a three-digit lottery, which it draws every morning and every night. The second largest room, on the right side of the main gambling hall, has a ring for the tiger and dragon game.
One casino employee takes out his phone and opens an app called "M Club". Another staff member then hands him a piece of paper with the words "Myawady Online" on it. A username, password, and rules are printed on the paper, which allows users to play casino games online. The paper includes a 1000-baht (K43,000) credit to begin playing. An internet or phone connection is required to play the game. Preparations are being made so that the games at Three Nines Casino in Myawady can be played online, but it is still a work in progress.
Crime in Myawady has increased, so locals demonstrated in January to close the casinos and gambling dens in the city. Residents say there have been many murders, thefts, robberies, burglaries, swindles, and pickpockets because of the gambling.
"It has been about two years since we were able to hang our longyis outside at night," the wife of driver Ko Phyo Gyi said.
Gambling places have increased since 2010 and, at the beginning of 2016, casinos became very popular, said township chairman U Tun Nay Aung of the Union Solidarity and Development Party.
"They can be controlled if there is local development and law enforcement," he said.
Myawady township Police Captain Min Ko said there are no more gambling places in downtown Myawady and police have taken action in 18 gambling cases.
"If they continue, they will be arrested. It is not allowed in the city anymore," said Major Naing Maung Zaw of the border guards.
Although there are casinos outside of Myawady where people can play with foreign currency, they are now closed during the annual school matriculation exams.
"I don't know what will happen after the exams. If gambling destroys people's lives, it will no longer be allowed," Major Naing Maung Zaw said.
There are altogether 10 casinos, including one at almost every checkpoint under the control of the Myawady border guards, said U Thant Zin Maung, state Hluttaw MP for Myawady.
"There are many casinos along the river located at the gates controlled by the border guards," he said.
Although locals in Myawady want casinos eliminated, the central government wants to allow casinos in the border area in order to earn money to pay off foreign debts and will give permission to foreigner-only casinos on islands that tourists visit, U Ohn Maung, the minister of Hotels and Tourism, told the Pyithu Hluttaw in February.
Casinos are making a fortune in Macao and Singapore, so Myanmar, which has a foreign debt of about US$10 billion, should allow casinos, U Aung Hlaing Win, Pyithu Hluttaw MP for Mingaladon township in Yangon, said recently.
There are about 70 gambling dens in Myawady town, and although police and border guards have promised to eliminate them, business is still bustling at the casinos on the banks of the Thaungyin.