Massachusetts Gaming Commission observes March 2018 as "Problem Gambling Awareness Month"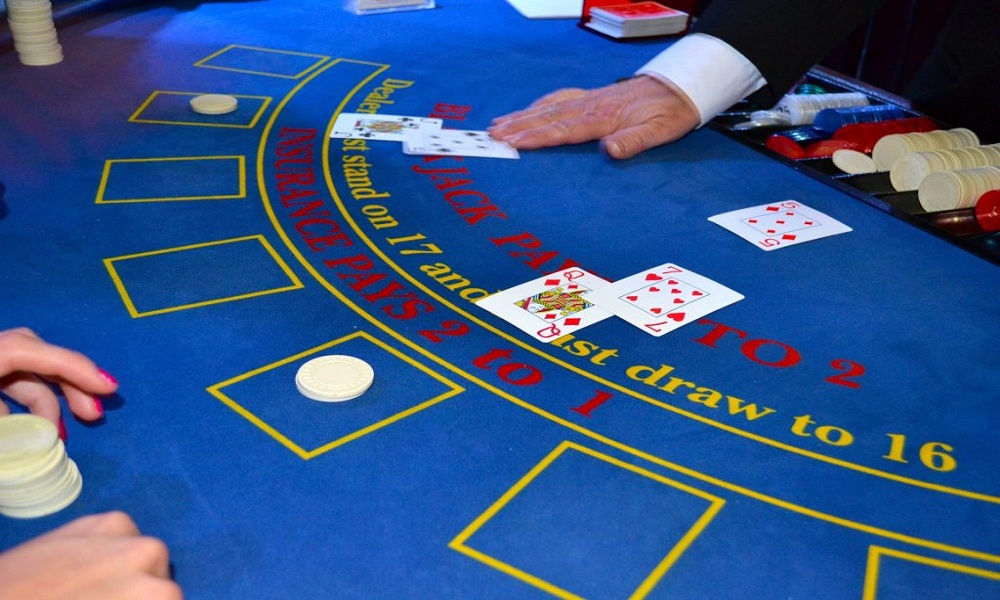 Reading Time:
2
minutes
The Massachusetts Gaming Commission that aims to create a fair, transparent and participatory process for implementing the expanded gaming law made loud and clear about its  support and recognition of March 2018 as Problem Gambling Awareness Month (PGAM).
PGAM is a national public awareness and outreach campaign framed to bring awareness to issues associated with problem gambling and to throw light on the national and local resources available to back up individuals and families. This month, MGC will put forward  an upgraded  version of its Responsible Gaming Framework. Originally published in 2014, the RGF was  intended to inform gaming regulation in Massachusetts and provide an overall orientation to the responsible gaming practices and policies adopted by MGC and its licensees.
After a comprehensive review process which comprised  participation of independent experts and members of the recovery community, the latest RGF now comprise  updated key principles, expanded strategies  rooted  in the most contemporary  research.
MGC is currently advancing  a new marketing and advertising campaign for the GameSense programme, MGC's innovative and comprehensive responsible gaming strategy to propel  responsible play and mitigate programme gambling. Anticipated  to launch this summer, the new outreach campaign will extend to Western Massachusetts looking forward to  the MGM Springfield opening.
Throughout the month, MGC will implement a targeted social media campaign to increase awareness about problem gambling prevention and the resources available. Working hand-in-hand  with MGC, GameSense Advisors at Plainridge Park Casino will conduct a series of training and awareness-building activities for casino employees.
MGC remains committed to its robust research agenda and using findings to further inform problem gambling intervention, prevention and treatment strategies. Last month, the MGC released the first significant report of the Massachusetts gaming impact cohort study. Information from this study provides new and much-needed information about problem gambling incidence rates and behavioural trajectory. This study will yield important information leading to tailored treatment and prevention programs.
MGC supports the Cambridge Health Alliance's Gambling Disorder Screening Day. On 13 March 2018, the Cambridge Health Alliance's Division on Addiction and Outpatient Addiction Services are sponsoring a Gambling Disorder Screening Day as part of the Cambridge Health Alliance Readiness for Gambling Expansion (CHARGE) Initiative.
"In an extraordinary effort to mitigate any negative consequences of the casinos, the Casino Law established a Public Health Trust Fund that — when all of the casinos open — will operate with US$15-20 million a year to fund a comprehensive research agenda and an extremely robust deployment of public health strategies to promote responsible gaming and combat problem gaming. The Fund is administered by a unique partnership between the Department of Public Health and the MGC," said MGC Chairman Stephen Crosby. "PGAM provides an important opportunity to highlight the innovation and forward-thinking approach demonstrated by the Massachusetts Legislature when developing the gaming statute."
MGC's Director of Research and Responsible Gaming, Mark Vander Linden, said: "We acknowledge the tremendous pain and suffering experienced by individuals with a gambling problem and their loved ones. We will do everything that we possibly can to prevent this by funding research, creating effective programs and increasing awareness."
Hedge funds raise investments in casino companies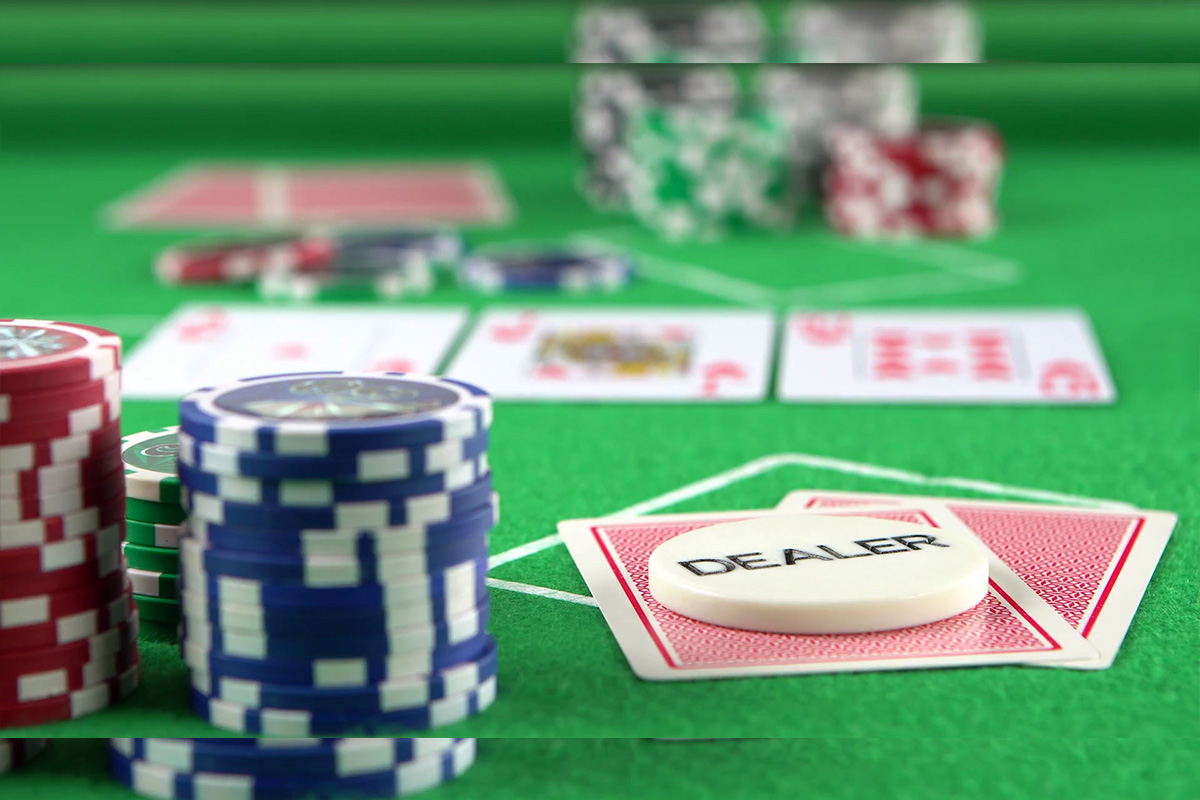 Reading Time:
1
minute
In what is termed as an after effect of the ongoing US–China trade war, the US hedge funds have increased their stakes in casino companies. Here are some examples.
Starboard Value, the hedge fund that has investments in the IT security firm Symantec and consumer goods companies Newell Brands, has pumped in over $ 500 million into MGM Resorts International. HG Vora, another hedge fund, has bought shares of Caesars Entertainment. HG Vora already has stakes in MGM, in which some other hedge funds such as Canyon Capital, Soroban Capital Partners and Eminence Capital also hold shares.
MGM shares rose 2.7 per cent in stock market, while Caesars Entertainment rose 1.2 per cent, Wynn Resorts added 3 per cent and Las Vegas Sands rose 0.5 per cent Caesars said the summer could be weak due to unusually light business deals and the lack of successful events in the period such as Conor McGregor/Floyd Mayweather's match last year.
If you are wondering what this has to do with US–China trade war, the increased US investment and resultant policy changes could harm Chinese consumer spending and reduce revenue in Macao, which is the largest gaming center in the world.
Source: The Financial Times
EGT Interactive at G2E Vegas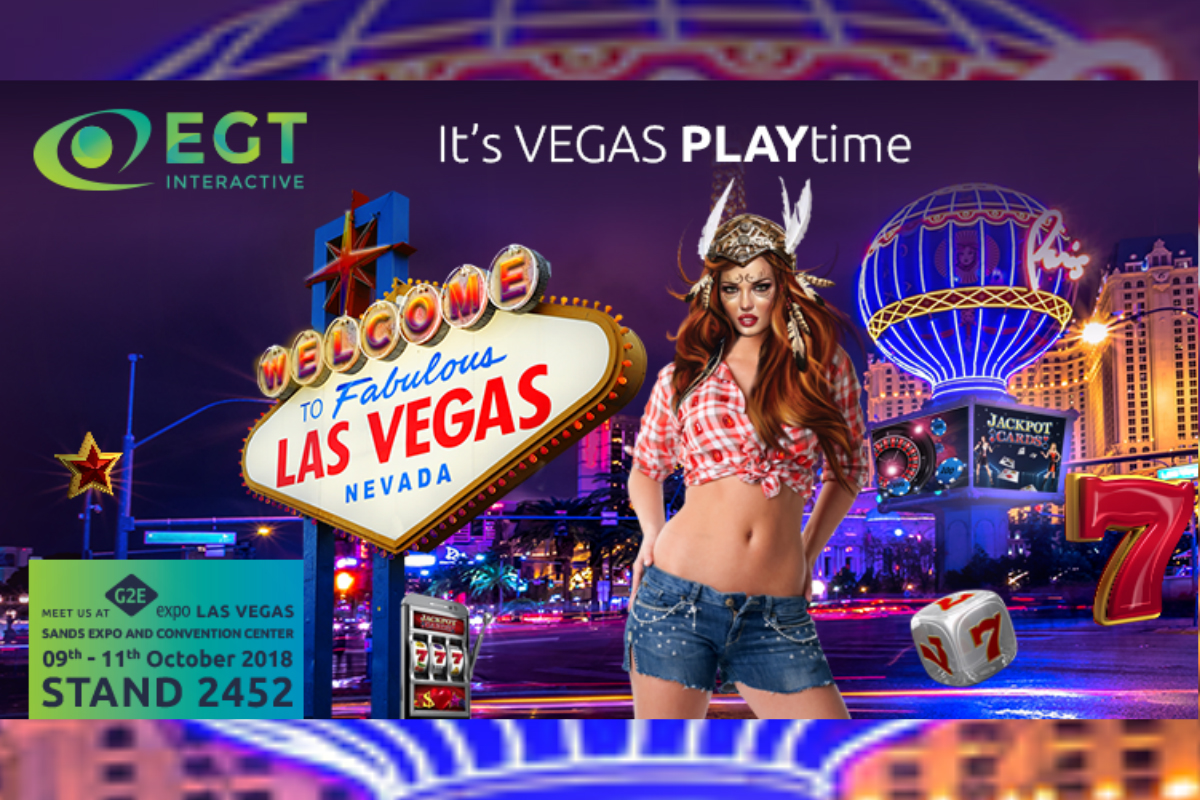 Reading Time:
1
minute
We are excited to announce that EGT Interactive will attend G2E Vegas 2018 for another consecutive year.
On one of the largest gatherings of gaming professionals in America, EGT Interactive will stress on its variety of online casino propositions and business solutions.
"With more than 150 video slots, extra successful RTP (return-to-player) strategy and quality support, we'll be glad to welcome visitors on our interactive stand and show some of the latest successful propositions and software solutions for the online casinos. As we are one of the first iGaming companies with certified video slots on the Colombian market, we already made a huge step in iGaming in Latin America. So now we'll step on the momentum to continue spreading the power of our business proposals in the region". Said Todor Zahariev, Managing Director of EGT Interactive.
The visitors will have the pleasure to spin the reels of some of the top performers from the company portfolio like: 40 Super Hot, Burning Hot, Shining Crown, Amazon's Battle, 81 Wins, 40 Mega Clover and of course all the rest, more than 150 proposals.
As EGT Interactive propositions are successfully transferred from the years of experience of the land-based casino games of EGT, both companies are going to be presented again together on booth 2452.
AGA Releases New Research On Economic Impact Of Gaming Industry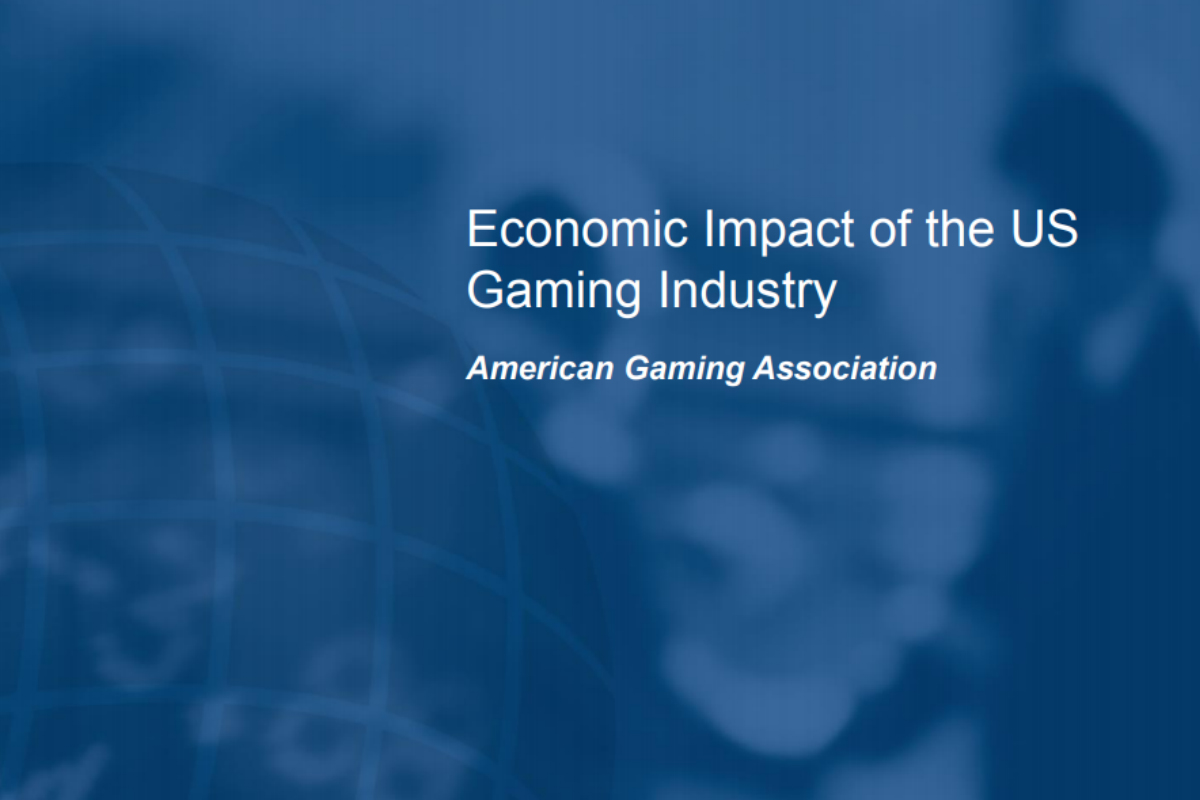 Reading Time:
1
minute
Report shows 9.5 percent increase in economic output; industry now supports 1.8 million jobs nationwide
The American Gaming Association (AGA) released a new study examining the striking impact the gaming industry has on the U.S. economy – providing stable jobs to nearly two million Americans and generating billions of dollars in tax revenue. This is the first comprehensive report on the gaming industry's national economic impact since 2014.
Oxford Economics' 2018 study found that the U.S. gaming industry:
Contributes $261 billion to the U.S. economy, a 9.5 percent increase since 2014;
Supports nearly 1.8 million jobs, up from 1.7 million jobs in 2014; and
Generates $40.8 billion in tax revenues to federal, state and local governments.
"Gaming companies across the country are enabling long-lasting careers for their employees and making a huge impact on their communities through innovative partnerships with local nonprofits, volunteerism and the generation of revenue that supports critical services. The industry's tax revenue alone provides enough funding to hire 692,000 new teachers," said Sara Slane, senior vice president of public affairs for the American Gaming Association. "Since our last study in 2014, casino gaming has expanded into new markets, offered innovative new entertainment options and enhanced its position as a key contributor to local, state and federal economies."
The research was commissioned by AGA and conducted by Oxford Economics. More information about the study can be viewed here.
About AGA: 
The American Gaming Association is the premier national trade group representing the $261 billion U.S. casino industry, which supports 1.8 million jobs nationwide. AGA members include commercial and tribal casino operators, gaming suppliers and other entities affiliated with the gaming industry. It is the mission of the AGA to achieve sound policies and regulations consistent with casino gaming's modern appeal and vast economic contributions.