NZESF together with AESA announces the establishment of Oceania Esports Council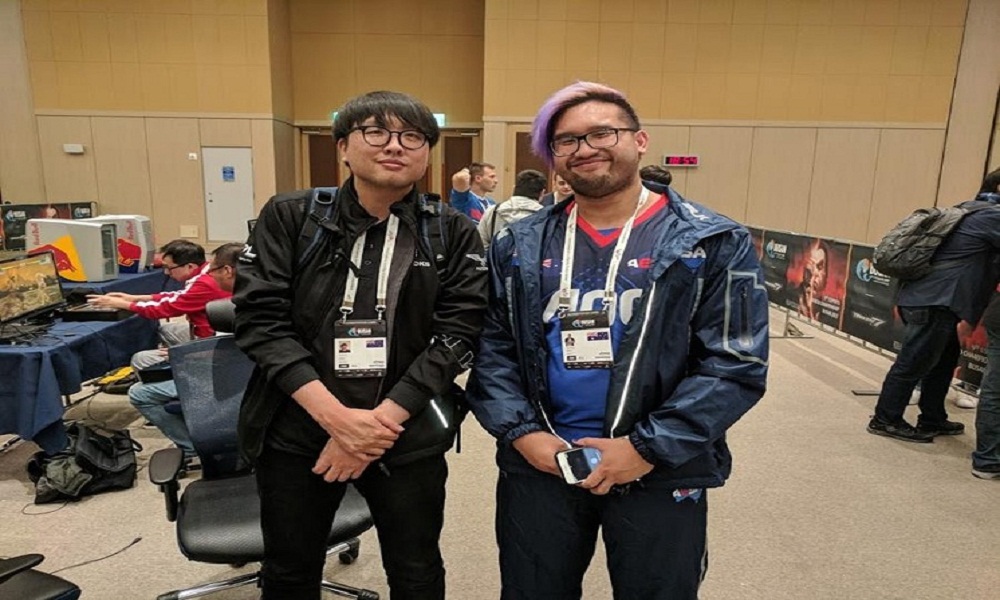 Reading Time:
2
minutes
It seems that the New Zealand Esports Federation has decided to go hand-in-hand with the Australian Esports Association. Disclosing the shift of the two organisations from competing on the electronic playing field to cooperating on the international stage, NZESF accompanied by AESA publicised the establishment of Oceania Esports Council.
The OEC's is structured centering the purpose of representing Oceania at international meetings, focusing on esports' inclusion in the Olympics and co-operation on industry issues.
AESA had its inception in 2013 and NZESF in 2016. During this time both groups sent national representative teams to international competitions and have had regular dialogue. Both share common goals on esports integrity, governance, and the development of all esports, including amateur and professional.
Esports in Australasia have enjoyed robust growth recently. The AESA and NZESF have recognised a greater need to collaborate in the development of regulation, policy, anti-bullying initiatives, international cooperation and player opportunities for the Oceania region.
Ben Lenihan, the President of New Zealand Esports Federation said:  "This is a big moment in trans-Tasman esports relations. We are delighted to have reached an agreement after 12 months of dialogue to formalise our relationship. The need for a common representative is of more importance now as the goal of Olympic recognition gets closer."
Darren Kwan, the President, of Australian Esports Association emphasised  Lenihan's thoughts.
"A core value of mine is to ensure the players are given greater recognition and credibility for their skill and achievements.This is achieved by building access to platforms and programmes that share this value. Both the New Zealand Esports Federation and Australian Esports Association have been advocating for esports to be recognised as a sport since they were established, and these efforts are beginning to bear fruit."
The council will include two voluntary representatives from each party and an independent nominated chair.
The council will seek an Australian or New Zealand candidate for the role who has experience in sports governance.
PlayChip Digital Currency Exchange Approved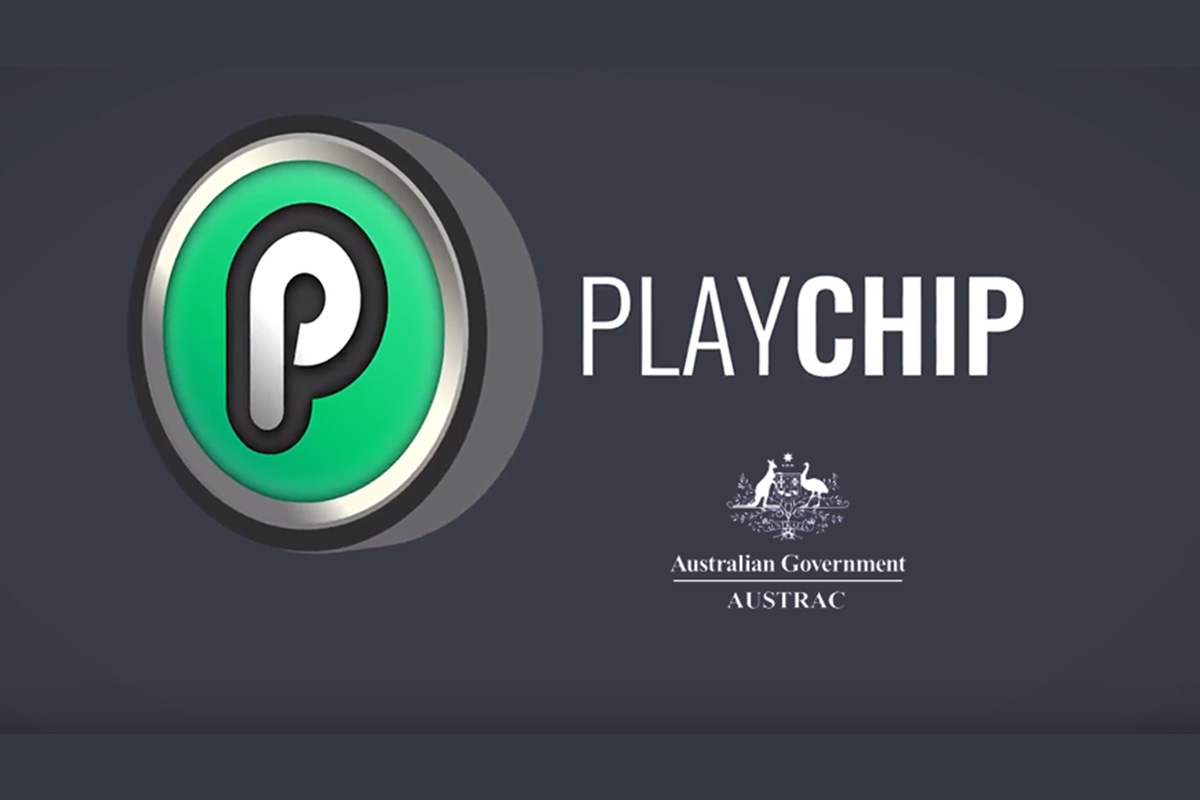 Reading Time:
3
minutes
The PlayChip Foundation Ltd has been registered as a Digital Currency Exchange Services Provider by Australian regulator AUSTRAC.
The PlayChip Foundation has been approved as the first digital currency exchange in Australia with its own native token. Last week the PlayChip Foundation Ltd was registered to provide Digital Currency Exchange services by Australian regulatory body AUSTRAC.
AUSTRAC, the Australian Transaction Reports and Analysis Centre, is Australia's anti-money laundering and counter-terrorism financing regulator and financial intelligence unit. The registration is pursuant to subsection 76E(2) of the Anti-Money Laundering and Counter-Terrorism Financing Amendment Act 2017 (AML/CTF Act Amendment Act 2017).
The registration signals a huge step forward to the Foundation, which will operate a cryptocurrency exchange called the PlayXchange as part of a global payment solution to its more than one million users.
The development of the exchange is intended to provide a simple and easy 'all-in-one' user experience to PlayChip holders and players, who will have the opportunity to link their credit card, bank account, and cryptocurrency wallets into one unified wallet and exchange.
The PlayXchange will allow the instant purchase of, and conversion between, PlayChips and a number of fiat and cryptocurrency pairs. The PlayXchange creates a streamlined process for PlayChip users who can compete, win, and instantly cash out, all via the one interface.
The PlayXchange is also expected to drive massive liquidity to the PlayChip itself. All one million plus users of the Ecosystem passing KYC would immediately rank the exchange in the top 20 global crypto exchanges by user count.
Once 'one time' KYC requirements are met, users will have full access to the expanding suite of gaming and betting products within the PlayChip Ecosystem, in addition to the PlayXchange.
PlayChip Foundation Board Member, Daniel Simic, noted the importance of the announcement in order to drive cryptocurrency awareness and adoption.
"Our ability to provide exchange services to our customers is important to our strategy to make the PlayChip, and cryptocurrencies as a whole, more accessible to both our users and the general public," he said.
"The creation of an all-in-one gaming ecosystem with an inbuilt exchange is a massive step forward for the industry. One of the major challenges for the adoption of cryptocurrencies is the lack of ease of use and access. Many people get frustrated by holding several exchanges accounts, multiple KYC processes, private keys, and the process of transferring crypto from one place to another. The PlayXchange solves this problem."
The PlayXchange is set for release on December 19, 2018 to coincide with 3rd party exchange listings. A full-featured exchange is anticipated for Q1 2019.
The PlayChip is currently in pre-sale with tokens available at www.playchip.global until October 31, 2018.
About PlayChip:
PlayChip is the Universal Gaming Token for sports betting, gaming, fantasy sports, and eSports, at the centre of an incentivised, blockchain-enabled sports community and gaming ecosystem. The PlayChip Ecosystem currently consists of seven partner platforms with more than a million users across over 70 countries. The PlayChip Ecosystem is designed to be secure, scalable, simple to use, and fun, as well as include features to incorporate provable fairness into PlayChip transactions and the partnered gaming platforms, making it the gaming token of choice around the globe.
For more information, please visit:
https://www.playchip.global/
About PlayUp:
PlayUp Limited is a Universal Gaming Platform offering Daily Fantasy Sports, sports and race betting, fantasy stables, eSports, and casino table games. PlayUp Limited is the creator of the PlayChip and operates PlayUp.com, ClassicBet, Draftstars, Betting.Club, TopBetta, MadBookie and 123Gaming. PlayUp Limited will deliver the world's first fully-integrated, blockchain enabled global fantasy sports, online sports betting and gaming ecosystem.
As announced on 09 April 2018, PlayUp agreed to merge with Mission NewEnergy Limited (ASX: MBT, OTCMKTS: MNELF), subject to the approval of the ASX and NASDAQ and regulatory approval requirements. Upon the completion of the merger it is anticipated that the company's securities will seek to re-comply with both ASX and NASDAQ listing rules resulting in the trading of shares on the NASDAQ stock exchange and the ASX.
SOURCE PlayUp Ltd
A study in Australia found links between loot boxes and problem gambling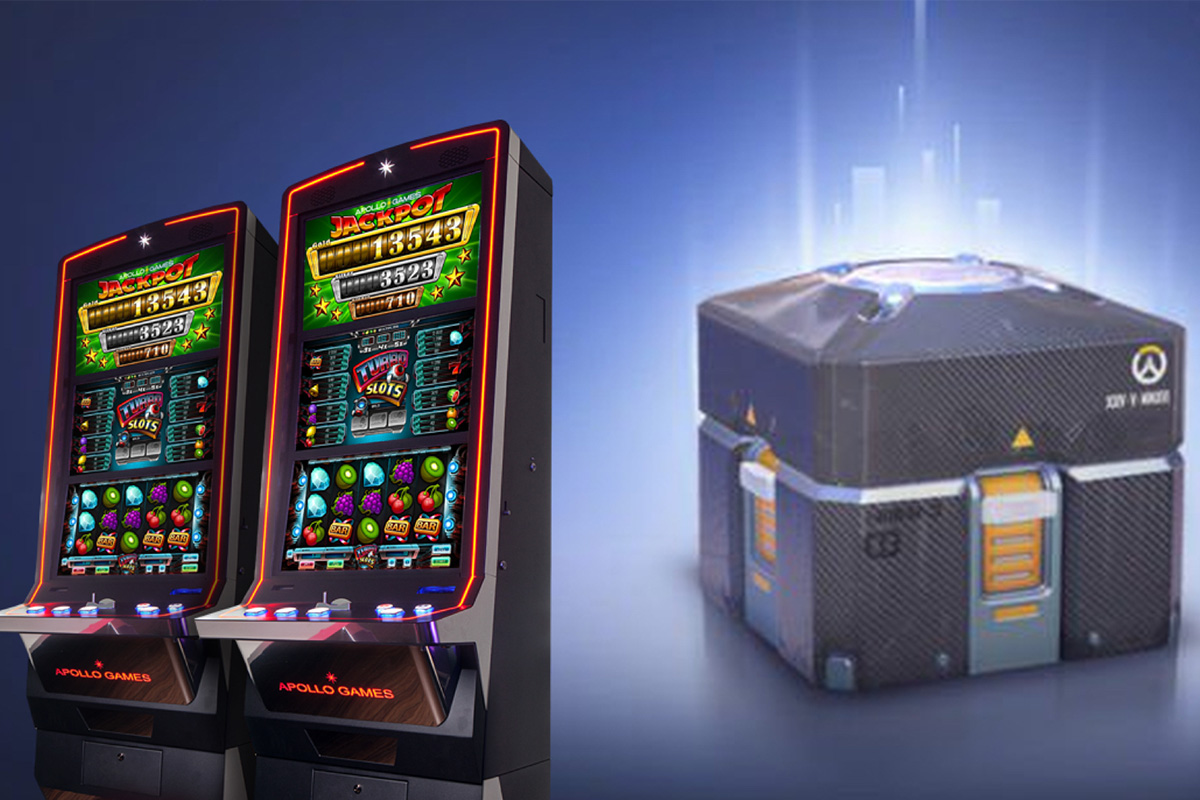 Reading Time:
2
minutes
A study conducted by Australian researchers has found a direct relationship between loot boxes and problem gambling. The study reports that the monetisation practice comes with "a serious risk […] to cause gambling-related harm."
This will further spread the already widely prevalent suspicions about loot boxes. This study, commissioned by the Australian government, supports a growing number of law making bodies and regulatory committees working to impose or encourage regulation of the practice.
In the case of this investigation, and according to information on the study shared by Lexology, researchers looked at a sample size of roughly 7,500 individuals and found "important links between loot box spending and problem gambling."
The report notes that players with severe gambling problems were more likely to spend large sums on loot boxes in video games, and that its findings suggest that loot boxes can act as a gateway to problem gambling and that the monetisation practice itself gives game companies "an unregulated way of exploiting gambling disorders amongst their customers."
"These results support the position of academics who claim that loot boxes are psychologically akin to gambling," reads a statement shared along with the findings, shortly after calling back to an earlier quote from the ESRB that likened loot boxes to baseball cards.
 "Spending large amounts of money on loot boxes was associated with problematic levels of spending on other forms of gambling. This is what one would expect if loot boxes psychologically constituted a form of gambling. It is not what one would expect if loot boxes were, instead, psychologically comparable to baseball cards."
The report suggests that games move to better disclose the fact that they contain loot boxes by carrying parental advisories, and that games "carry descriptors that indicate the presence of in-game gambling content," a step already in the works for ESRB rated games.
Source: Gamasutra
Ladbrokes pulls out from self-exclusion scheme in Australia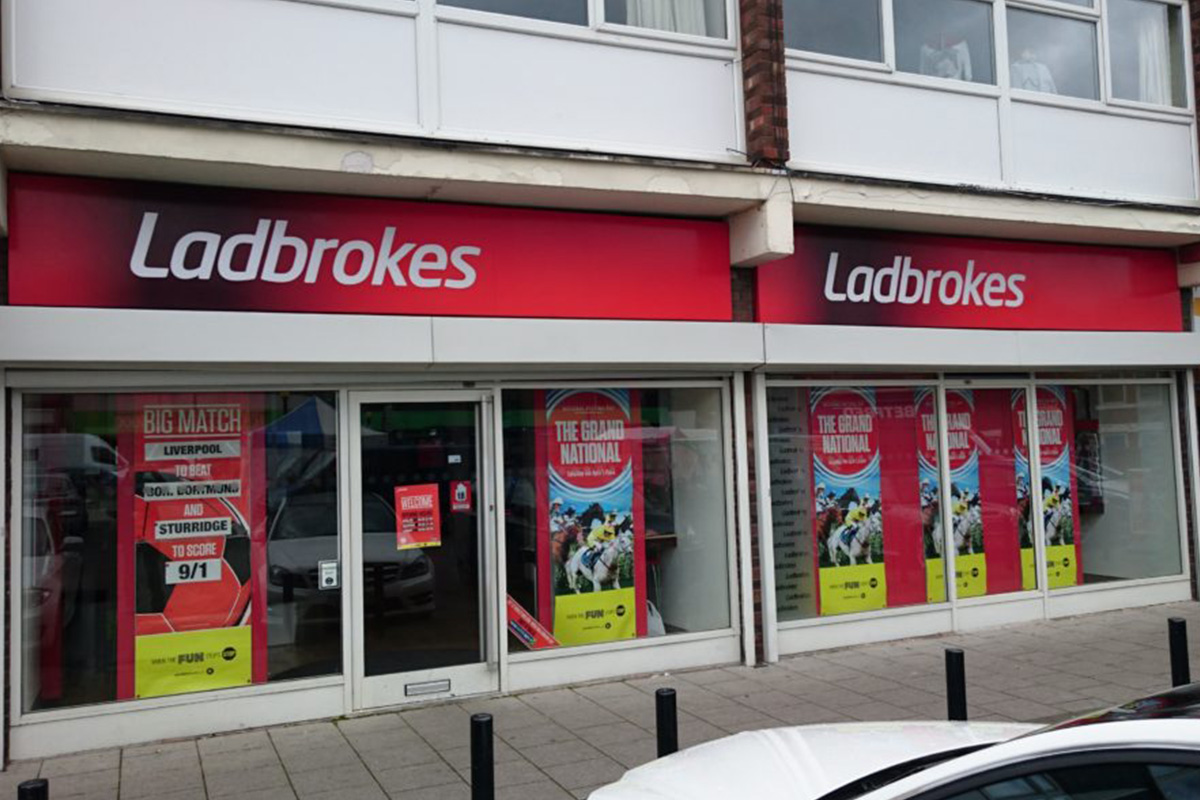 Reading Time:
2
minutes
Major betting company Ladbrokes has pulled out from the plans for a national self-exclusion scheme in Australia. The scheme was intended for people trying to quit gambling.
The scheme was proposed as a joint initiative of the country's largest online-only bookmakers, such as Sportsbet, BetEasy, Ladbrokes and Bet365 and the industry group Responsible Wagering Australia. The scheme would permit punters to ban themselves across states and all wagering sites at once on smartphones, computers and tablets.
Other reforms include a voluntary opt-out scheme for gamblers to set betting limits when they sign up, and a ban on offering "inducements" to tempt Australians to open online betting accounts or to refer a friend to open one.
Federal Social Services Minister Dan Tehan is expected to announce within weeks that the National Consumer Protection Framework for online wagering has been approved by the states and territories and will set down an implementation timeline.
But with uncertainty surrounding who will develop the nationally consistent self-exclusion scheme and how it would operate, wagering industry sources say Sportsbet and BetEasy (formerly CrownBet) have been working with government officials on the development of a proposal.
Ladbrokes supports a multi-operator self-exclusion scheme, but this week blasted the "frustrating" delays in rolling one out. The Australian arm of the UK-based betting company insists a model already in force in the Northern Territory, the jurisdiction where most online bookmakers hold their licences in Australia, has proved effective and should be replicated by other governments.
"The design and implementation of most multi-operator self-exclusion schemes fails due to complexity," Ladbrokes general counsel Patrick Brown said.
"Ladbrokes calls on Sportsbet and BetEasy (CrownBet) to work within Responsible Wagering Australia on multi-operator self-exclusion."
In the UK, the gambling watchdog has raised concerns about the effectiveness of the country's newly introduced self-exclusion system, GamStop, and has hit out at flaws allowing self-excluded gamblers to continue receiving bookmakers' promotional material.
Ladbrokes position puts it at odds with the two biggest members of Responsible Wagering Australia, the industry group led by former Labor Party heavyweight Stephen Conroy, and has raised questions internally over whether Ladbrokes will remain a member.
Some wagering sources believe Ladbrokes, ranked the fourth most popular online bookie behind Sportsbet, TAB and BetEasy, is also unhappy about the incoming ban on sign-up inducements which it relies on to attract new customers. They said Ladbrokes joined the Conroy-led association just over a year ago, and has been privately accused of not sharing the same "proactive" approach of other member organisations to "protect the sustainability of the industry."
Mr Conroy said Responsible Wagering Australia had been a leading supporter of the new consumer-protection reforms and would continue to work actively with government leaders to implement its measures.
He said the national self-exclusion register, to be funded by the industry, was an integral part of the reforms and "must be easy to use and apply across all operators."
 "All RWA members are strongly committed to this and currently offer simple to use self-exclusion options at an operator level whilst the federal government is implementing the national self-exclusion register," Mr Conroy said.
Source: smh.com.au