Pennsylvania is a month away from starting online casino licensing process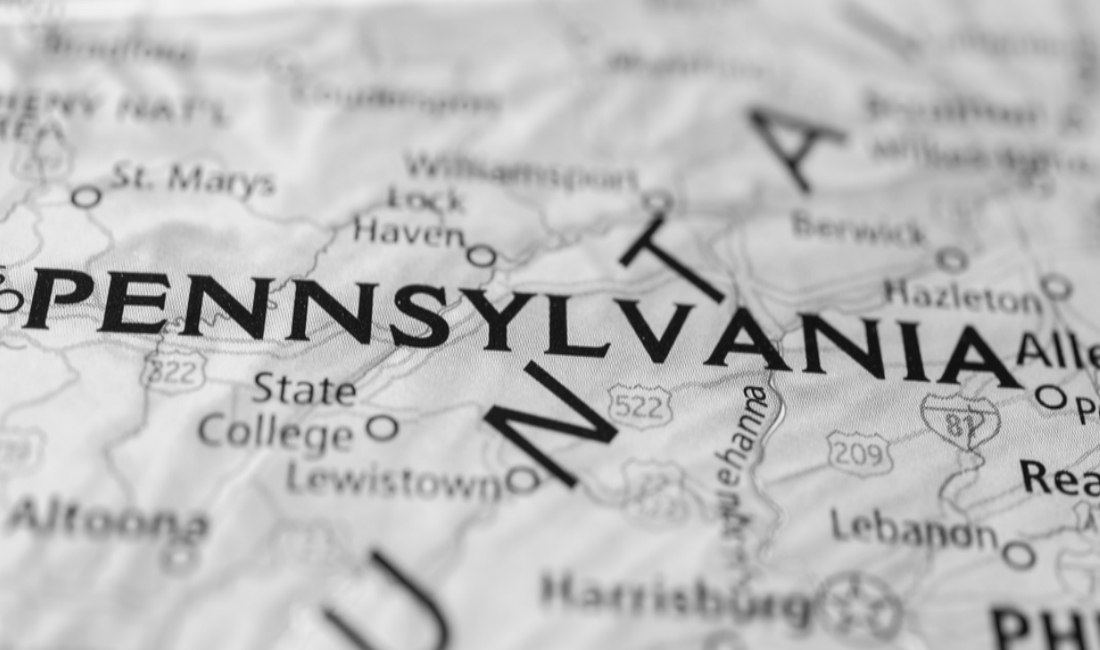 Reading Time:
2
minutes
Things are starting to feel real when it comes to online gambling in Pennsylvania. Gov. Tom Wolf signed the gambling expansion law legalizing online casinos less than five months ago. Now the state is almost ready to start accepting applications for those wanting an iGaming license.
LICENSE APPLICATION PERIOD SHOULD START MID-APRIL
The Pennsylvania Gaming Control Board (PGCB) revealed the license period was forthcoming during a House budget hearing. As local news outlet CBS Philly reported, PGCB Executive Director Kevin O'Toole was on hand to offer some updates on the online casino front. When asked about the application timeline, O'Toole offered the following:
"And that will probably be mid-April. So that first 90-day period will be mid-April and will go through mid-July."
The 90-day period O'Toole referenced is an important window. Pennsylvania casinos that apply in that window can get what amounts to a discount on the cost of online casino and poker licenses. For $10 million, casinos get the following licenses:
• Online slots
• Online table games
• Online peer-to-peer gaming, like poker
In fact, during this period, the all-in-one license is the only kind of license available. Casinos wanting one license, but not the others will need to wait until the 91st day of the application period. Then each one will cost $4 million.
PGCB has 90 days to review these applications once they receive them. On that timeline, it looks like PGCB will award the first licenses in the fall. It will be close to year's end before any site launches.
OUTSIDE APPLICANTS CAN TRY IN AUGUST
The other important thing to keep in mind with this timeline is when non-Pennsylvania entities can start applying. After 120 days, approved outside entities can apply for the individual $4 million licenses.
On the current timeline, that means the group can apply in August. This four-month head start will be an opportunity for PA companies to claim market share, as any outside groups without a partner in the state will likely not launch until 2019.
OTHER APPLICATIONS AND DEADLINES LINING UP
Online casinos are not the only new element for Pennsylvania gambling. Applications and launch dates are in motion on several different fronts.
For example, O'Toole projects video gambling terminals (VGTs) should launch around the same time as online casinos. Meanwhile, the PA online lottery begins in May, less than a month after online casino applications begin.
Last week, PGCB also released details on applying for a fantasy sports license.
On the mini-casino front, it looks like outside entities looking for a way into Pennsylvania could do so faster if they buy a satellite casino site.
Last week, there were no bidders in the initial auction for satellite properties. With no bidders, the second round of auctions begin. These open up the process to Category 3 casinos and Category 1 and 2 casinos that already purchased one of the four licenses during the first round of auctions.
With 12 licenses total, it is entirely possible this second round of auctions concludes with no bidders, but remaining licenses. If that does happen, outside groups approved by PGCB will be eligible for the third and final auction series.
Keep in mind though that all these outside groups get is a Category 4 license to run a mini-casino. Those licenses are not eligible to purchase online gaming licenses, so this is not a backdoor for outside groups to skip the line to get online.
Source: playpennsylvania.com
Scientific Games extends deals with New Mexico Lottery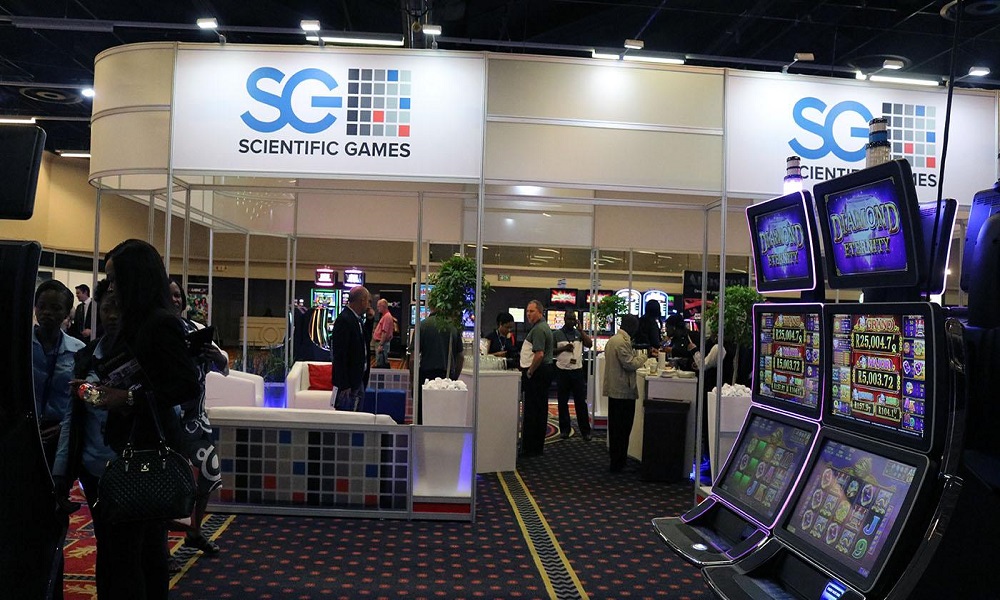 Reading Time:
1
minute
Scientific Games has signed a new eight-year deal that will extend its long partnership with the New Mexico Lottery. As per the deal, the company will provide instant products and services and a two-year loyalty rewards programme.
With this deal, Scientific Games becomes New Mexico's major provider of instant games and related services, including research and lottery sales force training. The company will also offer technology, content and services for the Lottery's Points and Rewards/Second-Chance Promotions programme.
"Based on our business plan, Scientific Games has proven that they have the experience to help the New Mexico Lottery grow profits in the next eight years by delivering quality instant games, support and strategic planning for our product portfolio and player engagement," David Barden, CEO, New Mexico Lottery Authority, said.
"Scientific Games is honored to be selected as the leading instant game partner for the New Mexico Lottery. We will help the Lottery develop a high-performing portfolio of instant games supported by one of the industry's most engaging loyalty and rewards programs," John Schulz, Senior Vice President, Instant Products at Scientific Games, said. "Our teams will work together to develop a fully integrated offering that will support the Lottery's business goals to create more returns to college scholarships in the state."
Source: reviewed-casinos.com
Caesars become leader of New Jersey poker market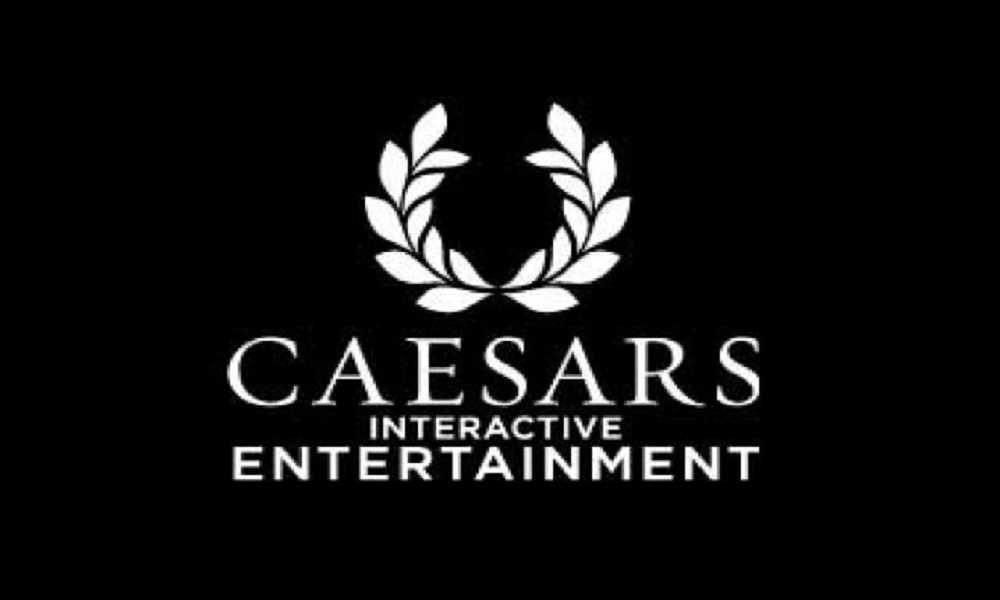 Reading Time:
1
minute
Caesars Interactive Entertainment has surpassed PokerStars and Borgata to grab the leadership in the New Jersey online poker market.
PokerStars had been ranked the leader in the revenue ratings since it started out in the state in April 2016. This is the first time it lost the position.
This is also the first time Caesars has overtaken its rivals in terms of revenue since New Jersey legalised online gaming around five years ago.
The OnlinePokerReport.com website has cited New Jersey joining the Multi State Internet Gaming Association (MSIGA) as the main reason behind Caesars' rise up the rankings.
Delaware and Nevada had been sharing poker liquidity since 2015, but New Jersey also recently entered the MSIGA.
In addition to its activities in New Jersey, Caesars is the sole operator of online poker in both Delaware and Nevada, thus making it the sole beneficiary of the interstate poker setup.
Source: iGamingBusiness
Association of Gaming Equipment Manufacturers (AGEM) Announces Nine New Members Join Organization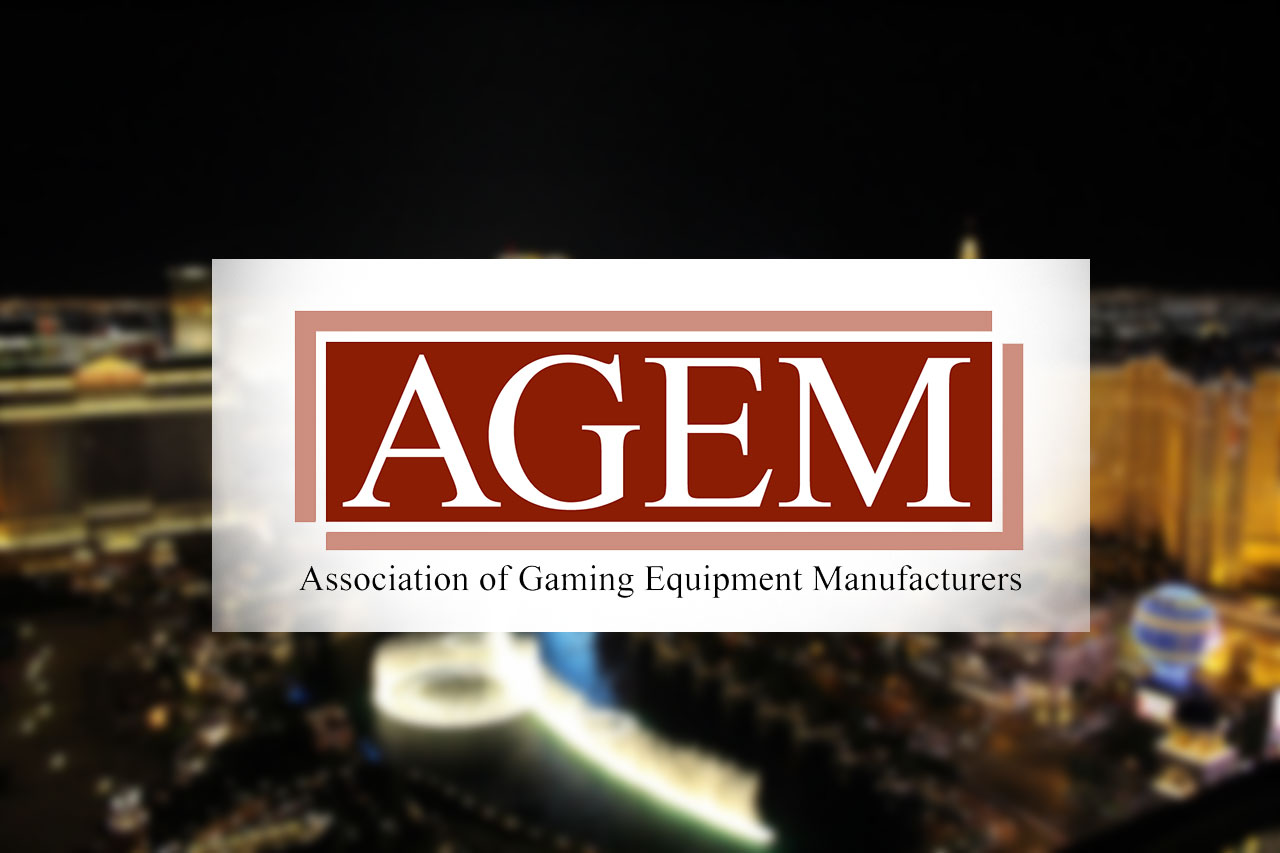 Reading Time:
3
minutes
LAS VEGAS, June 21, 2018 (GLOBE NEWSWIRE) — The Association of Gaming Equipment Manufacturers (AGEM) announced today that its Board of Directors has approved the membership applications of nine new companies, bringing the trade group comprised of the world's leading gaming suppliers to a total of 166.
The new AGEM members are:
Ace Systems, based in Monterrey, Mexico, specializes in casino management systems approved and utilized by the Mexican tax authority (SAT) for reporting accuracy.
BDO USA, based in Chicago with an office in Las Vegas, is the world's fifth-largest accounting firm and serves gaming manufacturers around the world.
Capco, based in Washington D.C., is a global consulting firm specializing in business, digital and technology consulting services for the financial services and casino industries.
Deloitte LLP, based in Las Vegas, provides audit and assurance, consulting, tax, and risk and financial advisory services to many of the world's most-admired brands.
Nanoptix, based in Dieppe, Canada, is a leading global provider of thermal direct printers.
PDS Gaming, based in Las Vegas, is a financing and lease company that specializes in capital-needs solutions.
Plus Studios, based in Las Vegas, was founded in 2013 by a collective group of trade show industry veterans committed to their clients.
The United States Playing Card Company, based in Erlanger, Kentucky, is a leader in the production and distribution of premier playing cards and dealing shoes.
Weike Gaming Technology, established in 1998 and based in Singapore, supplies slot gaming machines, electronic table games, gaming management systems and jackpot links.
AGEM is a non-profit international trade association representing manufacturers and suppliers of electronic gaming devices, lotteries, systems, table games, online technology, key components and support products and services for the gaming industry. AGEM works to further the interests of gaming equipment suppliers throughout the world. Through political action, regulatory influence, trade show partnerships, educational alliances, information dissemination and good corporate citizenship, the members of AGEM work together to create benefits for every company within the organization. Together, AGEM has assisted regulatory agencies and participated in the legislative process to solve problems and create a business environment where AGEM members can prosper while providing a strong level of support to education and responsible gaming initiatives. For more information, visit www.AGEM.org.
The current AGEM membership roster, 166 companies strong based in 22 countries, is a who's who of the supplier segment of the global gaming industry: AGEM Gold Members: AGS, Ainsworth Game Technology, Aristocrat Technologies, Everi, International Game Technology (IGT), Konami Gaming, Merkur Gaming, NOVOMATIC Group, Scientific Games and Sega Sammy Creation. AGEM Silver Members: Action Gaming, Aruze Gaming America, Betson Enterprises, Casino Technology, Crane Payment Innovations (CPI), Gaming Partners International (GPI), Inspired Gaming, JCM Global, Ortiz Gaming, Quixant PLC, Suzo-Happ Group, TCSJohnHuxley, TransAct Technologies and Zitro. AGEM Bronze Members: Abbiati Casino Equipment, Ace Systems, Alfastreet, Amatic Industries, APEX gaming, Astro Corp., BetConstruct, Bingotimes Digital Technology, Cammegh Limited, Century Gaming Technologies, Ceronix / GETT, CG Technology (CGT), Cole Kepro International, DR Gaming Technology (DRGT), Euro Games Technology (EGT), Exacta Systems, FBM, Galaxy Gaming, Gamblit Gaming, GameCo, Gaming Arts, Gaming Support, Glory Global Solutions, Grand Vision Gaming, Incredible Technologies, Interblock USA, Jackpot Digital, Jumbo Technology, Matsui Gaming Machine Co., Metronia, PariMAX, Patriot Gaming & Electronics, PDS Gaming, RCT Gaming, Spintec, Table Trac, Vantiv Entertainment Solutions, Weike Gaming Technology, Wells-Gardner Technologies and Win Systems. AGEM Associate Members: 3M Touch Systems, Adlink Technology, Advantech-Innocore, Agilysys, AMD, ArdentSky, Arrow International, Asimex Global, Atrient, Automated Cashless Systems, Automated Systems America, Inc. (ASAI), Axiomtek, BDO USA, British Group Interactive (BGI), Capco, CardConnect, Carmanah Signs, Casino Screens, Catapult Global, CDC Gaming Reports, CMC Trading Engineering (International) Ltd, Comer Holdings, Comtrade Gaming, Cooper Levenson, Deloitte LLP, Digital Instinct, DiTronics Financial Services, Dominode, Duane Morris LLP, E4 Gaming, EFCOtec Corporation, Eilers & Krejcik Gaming, Elite Gaming Technology, Fantini Research, Finnegan, Henderson, Farabow, Garrett & Dunner, Fox Rothschild, G2 Game Design, Gambling Compliance, Gamesman, Gaming Capital Group, Gaming Specialized Logistics, GAN, Ganlot, Gary Platt Manufacturing, Gasser Chair Company, Genesis Interactive Technologies, GET IN Global, Global Gaming Business (GGB) Magazine, Global Gaming Group (G3), Greenberg Traurig, House Advantage, Howard & Howard, Impact Display Solutions, Intel, IPS, James Industries, James Industry Research Group, Jones Walker, JP Morgan Chase, KEY-BAK, Kiron Interactive, Kontron, Lazcano Sámano, Lewis Roca Rothgerber Christie, Lightstone Solutions, Majestic Realty, Millennial Esports, NanoLumens, Nanoptix, Olsen Gaming / Spectronix, Outpost Creative, Patir Casino Seating, Plus Studios, Portilla Ruy-Díaz y Aguilar, Proforma GPS, Regulatory Management Counselors (RMC), Rising Digital, RMMC, RSM US LLP, SAP, SCA Gaming, Shenzhen General Lottery Technology Co., Sightline Payments, Skilled Game Development, Slot Constructor, Southco, Southwest Manufacturing Services, Spin Games, StylGame USA, Taft Stettinius & Hollister, Talent Associates, The Bright Group, The United States Playing Card Company, Touch Dynamic, Tournament One, TOVIS, TraffGen USA, Veridocs, Wells Fargo, Young Electric Sign Company (YESCO) and Zebra Technologies.
Media contacts:

Tom Nieman
AGEM President
(702) 651-0000


Marcus Prater
AGEM Executive Director
(702) 812-6932