Interview with Swedish Member of Parliament Rickard Nordin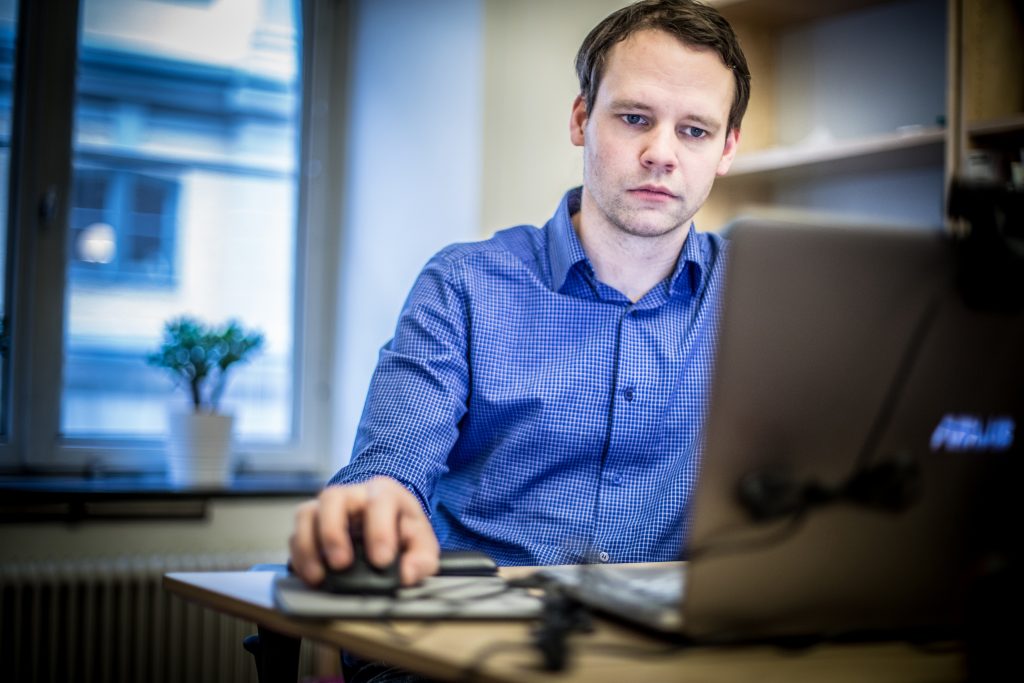 Reading Time:
3
minutes
eSports does not at all offer its participants the same physical activity as football or track athletics.But Swedish parliamentarian Rickard Nordin, is a fierce lobbyist for the trending activity: "The best eSports players have to make 400 decisions a minute. It is not possible to be that sharp without being in good shape", says Rickard.
Rickard Nordin (Centerpartiet (Center Party)) is a member of Sweden's 349-strong parliament, that will be voting for reregulation of the Swedish gambling market in May or June.
And he is a staunch champion for both the reregulation, and for the more and more visible merge, between eSports and online gambling.
"I think the reregulation bill will be passed without any problems. Technology has made the old regulation obsolete, and I am happy that we are finally closing this", says Nordin.
Rickard will vote for a reregulation with an 18 per cent tax rate for all, and is sure that a clear majority in the Swedish Parliament will do the same:
"Everything said and done, we are quite happy with the suggested changes as they are. There is of course a group from the parliament, that has worked on the reregulation together. On a personal note, there are small details with this bill that I would have done differently. But it is always like that, and I think this will pass through Riksdagen without a problem".
Rickard is a speaker in the eSports panel, in the upcoming i-Gaming Forum at Berns Salonger on April 17-18. "As far as i am concerned eSports is a sector that is currently neglected and forgotten. Despite being one of the most important types of activity, that we have in Sweden".
Why is this so?

"I guess it's much a generational problem. But I am an eSports gamer myself, and I also stream myself, says Rickard. Who representing the Gothenburg region in parliament, and who is one of it's younger generation members".
What are the main issues?
"The visa rules in Sweden are lagging behind, because eSports is not really regarded as a sport. The educational part of it, does not get the right recognition, and there are tax issues as well".
According to Rickard, the increased popularity of eSports, is of benefit to society in many ways.
"That habitual drinking is going down amongst teenagers, and other young people is partly due to eSports, I know that for a fact. eSports is a lot about team effort, making logical decisions, and learning to communicate clearly. Learning the English language properly not least…"
Rickard is a bit disappointed, with the slow progress that eSports is making in Sweden:
"We are world class, if you talk about the actual players and their performance. But it's appalling, that often visas are not granted to top foreign players for the biggest eSports competitions. Or work permits, so they can join top teams here. It's comparable to Russias ice hockey team not given visas, for a World Championship in Sweden".
Rickard continues:
"Or the football player Marta, not given a visa to play in the Swedish women's football league. We can compare this to the German government declaration, for example, where eSports is mentioned specifically", Rickard says to i-Gaming Forum
You are speaking at the i-Gaming Forum in Stockholm on April 18, in a panel that will be discussing the merge between eSports and online gambling…

"This is very important! Partly because it means sponsorship and commercial perks. And it also means more professional gaming. Clear rules at all major events, good drug controls and other safeguards as well".
Apart from all the issues that you have mentioned, what is most important for eSports in Sweden right now?
"Where does eSports fit in? Is it culture? Is it sports? It is important that this is defined, that eSports is properly recognised. There is more than a symbolic value for this".
Rickard Nordin sums up his case:
"It's vital that eSports players get this recognition. They are doing something, that is positive for society, not something that they should be ashamed of in any way".
Source: i-gamingforum.com
Gfinity Announces EA SPORTS FIFA 19 Global Series Partnership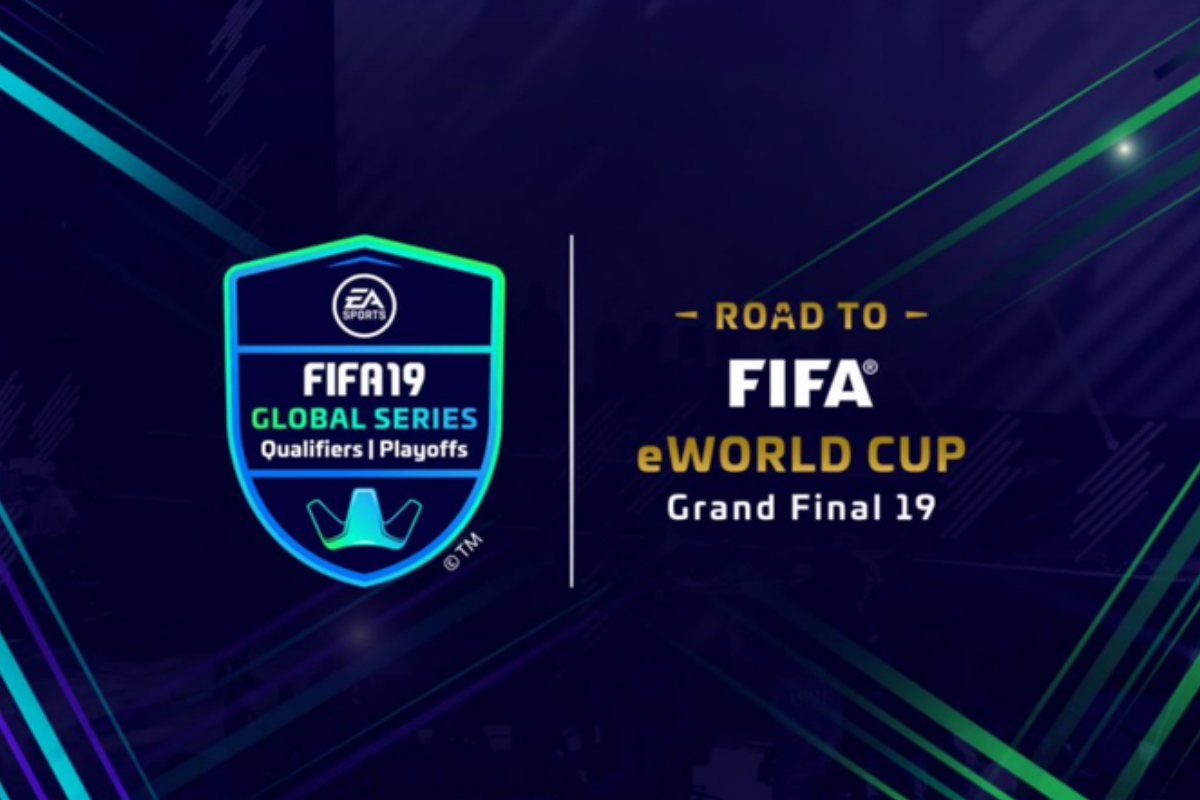 Reading Time:
2
minutes
Gfinity, a world-leading esports solutions provider, announces it will host four events as part of the EA SPORTS™ FIFA 19 Global Series. The tournaments consist of one FUT Champions Cup and three Licensed Qualifiers. The first event starts today, Friday 14th December 2018, and all will be held at the Gfinity Esports Arena in London and streamed across digital platforms.
Each of the events form part of the journey that players will take on the road to the FIFA eWorld Cup 2019. The FUT Champions Cup features 64 of the world's best FIFA 19 players who have qualified through in-game online competitions. The Licensed Qualifiers maintain the same format but feature 32 players across PlayStation 4 and Xbox One.
More than 20 million players across 60 countries participated in the EA SPORTS FIFA 18 Global Series. For the 2019 season, new pathways are now available making it easier for players to qualify for the EA SPORTS FIFA 19 Global Series through the introduction of a new EA SPORTS FIFA 19 Global Series Points system.
The FUT Champions Cups and Licensed Qualifiers extend Gfinity's strong relationship with competitive FIFA, following its recent appointment as Tournament Operator for the inaugural ePremier League. That tournament will feature esports players from each of the 20 Premier League clubs with registration now open for online qualifications.  This will be followed by individual club tournaments in January through March, and live finals kicking off on 28-29th March 2019. For more information, visit: https://e.premierleague.com
Garry Cook, Executive Chairman at Gfinity, said: "We are proud to extend our partnership with EA SPORTS for this season. With these four events, alongside the Gfinity Elite Series and the upcoming ePremier League, we continue to be at the forefront of FIFA competitive gaming tournaments. We are now established as one of the world-leaders in this sector. FIFA is driving growth in both participation and viewership and we will deliver best-in-class tournaments which will excite, inform and entertain their legion of fans."
About Gfinity :
Gfinity (LON: GFIN) is a world-leading esports solutions provider. Its business to business platform, "Powered by Gfinity", delivers managed services to game publishers, sports rights holders, commercial partners and media companies. Gfinity creates bespoke solutions, including competitions and industry leading content production, connecting our partners with the esports community in authentic and innovative ways. Partnerships include EA SPORTS, F1 Esports Series, Halo World Championship and the Forza Racing Championship.
Gfinity connects directly with competitive gaming consumers through its owned competition platform, the "Gfinity Elite Series". The Series enables competitive gamers to be part of the Gfinity community, testing themselves and developing new skills, while providing a pathway for those who aspire to a career in esports to join a leading professional team. "Gfinity Elite Series" content is distributed through linear and digital channels and is enjoyed by tens of millions of esports fans around the world.
All Gfinity managed service solutions and owned competitions are underpinned by its proprietary technology platform delivering a level playing field for all competitors and supporting scalable multi-format leagues, ladders and knock out competitions.
More information about Gfinity is available at http://www.gfinityplc.com
Nielsen Releases Unprecedented Insights On Esports Fan Attitudes And Behaviors Leveraging Twitch Data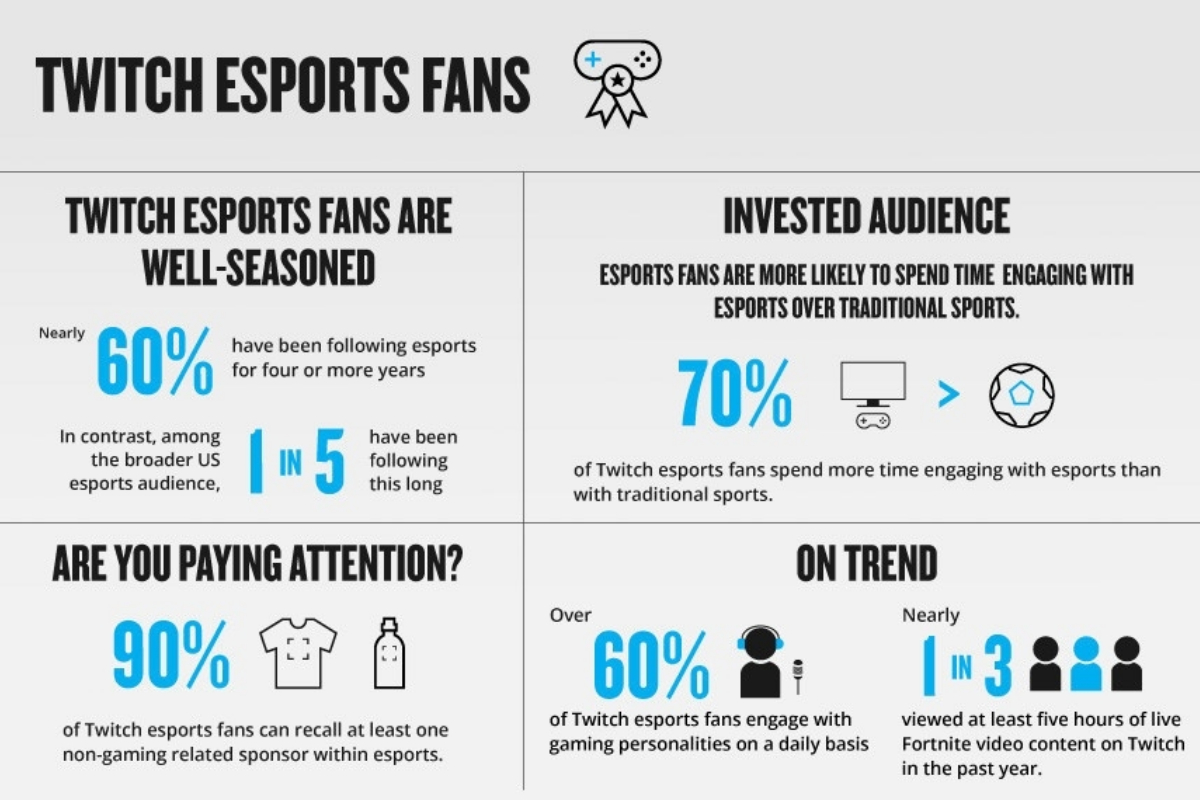 Reading Time:
3
minutes
New research details audience behavior across biggest esports titles and tournaments
Nielsen (NYSE:NLSN) announced an in-depth, first of its kind research study of esports fan attitudes and behaviors in the U.S. to feature data from Twitch, the leading service and community for multiplayer entertainment. Nielsen combined survey-based attitudes and preference data with Twitch viewership and behavior data from more than 2,000 U.S. esports fans who viewed esports content related to major titles like League of Legends, Overwatch League, Fortnite, and more over the past year.
The result of this Nielsen and Twitch Esports Fan research study is a set of rich data that marketers, rights holders and esports organizations can use to unlock the value of Twitch's audience at a detailed level. The data will guide those looking to make informed decisions for investments, sponsorship and advertising, as well as help esports organizations effectively demonstrate the unique value their audience brings to the industry.
Some of the high level insights from the Nielsen Esports study of the Twitch U.S. esports audience include:
Twitch esports fans are well-seasoned with nearly 60% following esports for four or more years. In contrast, among the broader U.S. esports audience, only 1 in 5 have been following this long, with 23% new to esports within the past year.
50% of Twitch esports fans have a paid TV subscription service; less than 40% claim to view television on a weekly basis.
90% of Twitch esports fans can recall at least one non-gaming related sponsor within esports.
Esports fans are more likely to spend time engaging with esports over traditional sports – Twitch fans significantly so, with 70% dedicating more time to esports than traditional.
Over 60% of Twitch esports fans engage with gaming personalities on a daily basis, and nearly one in three viewed at least five hours of live Fortnite video content on Twitch in the past year.
"As we continue to support our esports clients, a common theme has been their need for an even more detailed view of the esports audience to support data-driven business decisions," said Nicole Pike, Managing Director, Nielsen Esports. "At Nielsen, we know the power of viewership and how it can enrich an already valuable data set like our Fan Insights work. Given Twitch's depth of content and reach across esports properties, we are thrilled to have the opportunity to work with them since this marks a natural evolution for our annual research."
"Twitch caters to the many interests of gamers with esports among the more popular types of entertainment we offer," said Andrea Garabedian, VP, Advertiser Marketing, Twitch. "By providing Nielsen with an opportunity to survey our community, they were able to surface data that reflects the passionate nature of our esports fans. Based on the amount of time these gamers spend on our service and their familiarity with the scene, from the games to the sponsors, it is clear that Twitch represents an ideal destination for brands trying to connect with this audience."
Nielsen collected the Twitch Esports Fan data via an online survey deployed among a representative group of U.S.-based users from the Twitch Research Power Group (RPG). The Twitch RPG is Twitch's proprietary panel comprised of over 50,000 Twitch viewers and allows the brand to instantly tap into the pulse of its community. Members of the Twitch RPG who opted into the survey ranged from ages 18-40. Along with the survey invitation, Twitch shared anonymized behavioral viewership data from survey respondents across top esports leagues/tournaments and 20 different game titles.
Nielsen will incorporate key findings into its annual Nielsen Esports Report for the U.S. market, as well as leverage the data for consulting services. The data from this landmark research are currently available in the form of syndicated or custom analysis in addition to Nielsen's survey results among the broader esports fan base in the U.S. plus 10 other global markets. To discuss options and pricing, send inquiries to know@nielsen.com with the subject line "Esports Data."
ABOUT NIELSEN:
Nielsen Holdings plc (NYSE: NLSN) is a global measurement and data analytics company that provides the most complete and trusted view available of consumers and markets worldwide. Our approach marries proprietary Nielsen data with other data sources to help clients around the world understand what's happening now, what's happening next, and how to best act on this knowledge. For more than 90 years Nielsen has provided data and analytics based on scientific rigor and innovation, continually developing new ways to answer the most important questions facing the media, advertising, retail and fast-moving consumer goods industries. An S&P 500 company, Nielsen has operations in over 100 countries, covering more than 90% of the world's population. For more information, visitwww.nielsen.com.
Source: Nielsen Holdings plc
Calgary set to welcome eSports events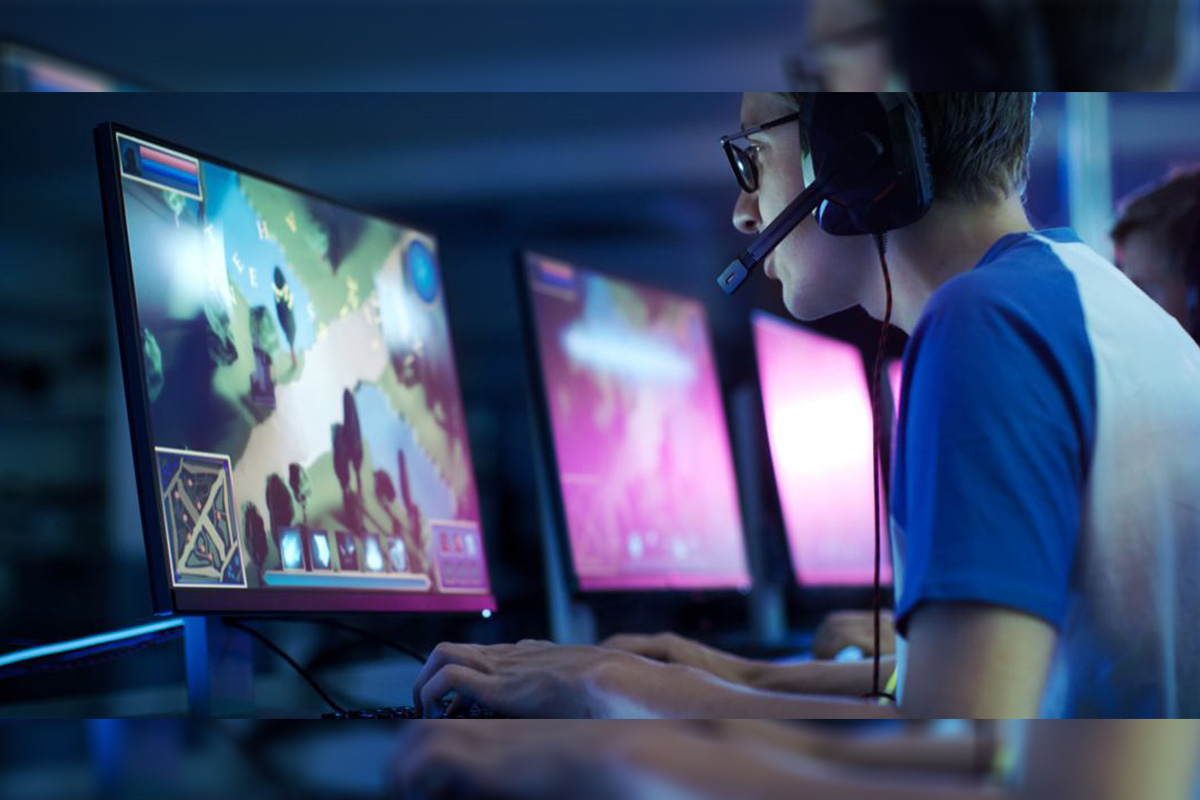 Reading Time:
1
minute
The Calgary eSports League is teaming up with Telus Spark to bring competitive video-game events to Calgary. If successful, the industry can produce revenues of more than $1-billion next year.
Unlike cities including Toronto and Vancouver, Calgary has yet to establish a firm eSports community beyond a few Facebook groups and clubs.
Wes Nelson, spokesman for the Calgary eSports League, said he sees a market for the sport in Calgary.
"Almost all of the elements are in place for a healthy eSports community in Calgary, they just need to be brought together and given a boost in order to thrive," Nelson added.
eSports offers a platform for the players to interact with the fans. On YouTube, where games are often streamed, five of the top 10 most popular and top-earning YouTubers make their money from video games.
There is a chance that eSports viewership to surpass the National Football League in total viewership by 2022, the Calgary league said.