In Social Media Rankings Paddy Power achieves high score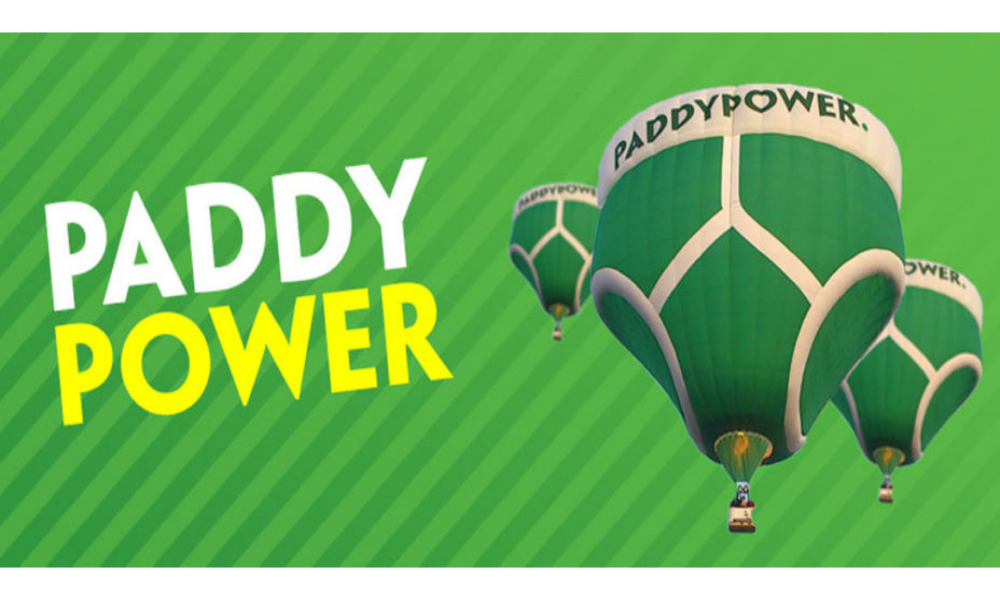 Reading Time:
3
minutes
Paddy Power, an Irish bookmaker in Ireland, has hit the top spot in the social media rankings among bookmakers in a survey conducted by the leading tipster site, bettingexpert.com. According to February 21 to March 9, 2018's data collection the site assessed 26 of the world's top bookmakers.
Bookmakers assessed
The bookmakers assessed were (in alphabetical order):  10bet; 888sport; Bet365; Bet-at-home; BetBright; BetFair; BetFred; BetSafe.; BetWay; BetVictor; BoyleSports; ComeOn; Coral; EnergyBe; GentingBet; LadBroke; LeoVegas; MarathonBet; MatchBook; NetBet; PaddyPower; SkyBet; SportingBet; StanJames; UniBet; WilliamHill; and WinnerSports.
Their headquarters are situated in North America, Europe, Asia and Australia, so that they can keep their position within top bookmakers in the world. They offer betting services in different are, such as horse racing, football, basketball, tennis, cricket, golf, greyhound racing, snooker, darts, boxing, rugby union, rugby league and virtual sports.
Social media platforms considered 
Data from the following social media platforms were collected and analysed: Facebook, Twitter, YouTube, and Instagram. These are the most widely used social media platforms and every bookmaker on the list was found to have some form of presence on each.
The categories that were considered included the number of followers in each platform, as well as the number of Tweets, the number of YouTube videos, the number of views per YouTube video, and the most watched YouTube video.
How Paddy Power won the day
Paddy Power was among the Top Five in every social media category assessed except one. It led the way in three categories and was in the second or third position in two categories.
Facebook followers: Bet365 took the lead, with 1,553,663 followers on Facebook. Hot on its heels was Paddy Power, with 1,551,324 followers; Unibet, with 811,939 followers; Betfair, with 649,176 followers; and William Hill, with 557,602 followers.
Twitter followers: Paddy Power took the top position, with 644,207 followers. Bet365 came in a distant second, with 378,226 followers. It was followed by Sky Bet, with 351,939 followers; Coral, with 347,824 followers; and William Hill, with 199,050 followers. Paddy Power has the oldest Twitter account (among these five bookmakers), which was created in April 2008.
YouTube followers: Bet Safe, a Nordic brand, led the way on YouTube, with 29,131,133 followers. It was followed by Bet Fair, with 22,192,528 followers; Paddy Power, with 17,918,313 followers; 888sport, with 13,168,591 followers; and Bet Fred, with 10,948,124 followers.
The number of views per YouTube video: Paddy Power was far ahead of both Bet Safe and Bet Fair in the number of views per videos. Paddy Power's 278 videos attracted 64,000 views per video while Bet Safe's 1,031 videos and Bet Fair's 816 videos got only 28,000 and 27,000 views per video respectively.
Most popular YouTube video: Betfair took the top spot for the most popular YouTube video, with its "Liverpool FC — A Free Kick MasterClass," which has received nearly 5 million views so far. In second place is BetSafe's "Street F1 with Team Betsafe," with nearly 3.5 million views so far. The third position is occupied by 888sport's "888sport Treble: The Odds Promotion," with just over 2.7 million views so far. The fourth position goes to BetFred for its "Bet £10 to get £30 Free Promotion," which has received over 2.5 million views so far. In the fifth position is Bet365's "Bet365 13/14 Sportsbook|U.K. Feature Generic 30," with over 1.6 million views. Paddy Power didn't have a video in the Top 5.
Instagram: Paddy Power was No. 1 on Instagram, with nearly 100,000 followers. Betsafe came in a distant second, with 61,000 followers, and Unibet was a distant third, with 23,000 followers.
Overall, Paddy Power was declared the winner in the social media rankings, with Bet365 (www.bet365.com) and Bet Fair (www.betfair.com) coming in second and third.
About Paddy Power:
Paddy Power was founded in Dublin, Ireland, in 1988. The company offers its betting services through licensed betting shops in the United Kingdom and Ireland. It also operates the largest telephone betting service in Ireland. On the Internet, the company offers services, such as online poker, sports betting, online bingo, online games, and online casino.
Source: usaonlinecasino.com
Italy's new legislation a concern for gambling industry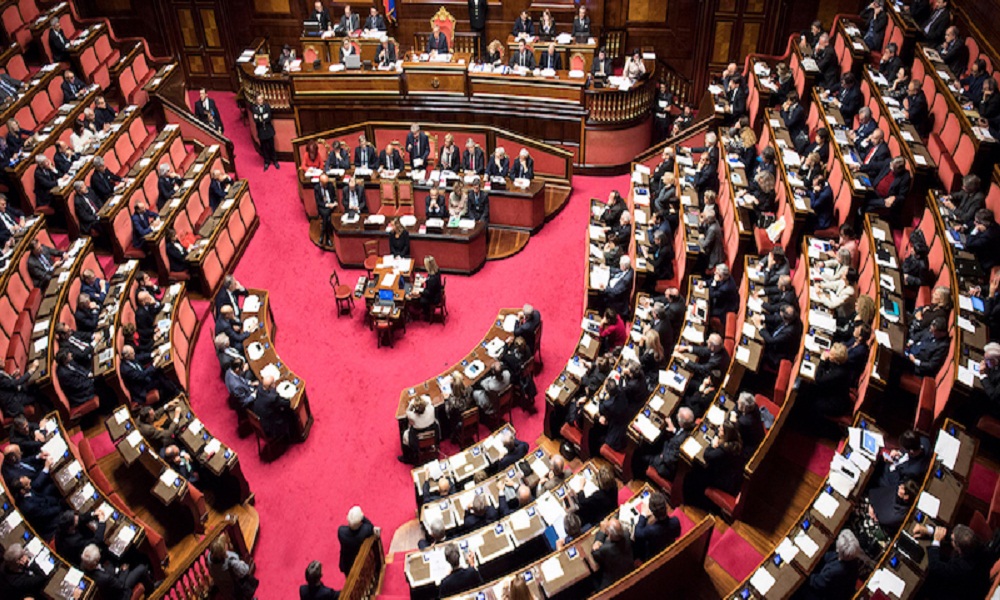 Reading Time:
1
minute
Italy's new government's proposed gambling bill could hurt the country's gambling industry. The new government, which came to power in last March, has proposed a draft bill that seeks to "the elimination of gambling machines (slot machines, video lottery terminals) and strong limitations on forms of gambling with repeated bets. If the leaked draft texts are any indication, the new policy would seriously hamper the gambling business in the country.
Furthermore, the document states that it encourages "the authorisation to install slot machines only in defined places (no bars, distributors, etc.) and the increase of the minimum distance from sensitive places (schools and youth centres)."
The draft also calls for "an absolute ban on gambling advertising and sponsorships," and urges to set the "obligation to use a personal card to prevent child risk; imposition of spending limits; tracking of suspicious cash flows."
Italian operators are worried about what a potential legislation change like this could mean to the industry, which last year made a serious contribution to state coffers. In 2017, AWP/VLT taxes posted €6 billion out of the total €10 billion that the industry generated for the state, while €140 million came from Italian-licensed online gambling companies.
Source: focusgn.com
Bet365 to move operations to Malta post-Brexit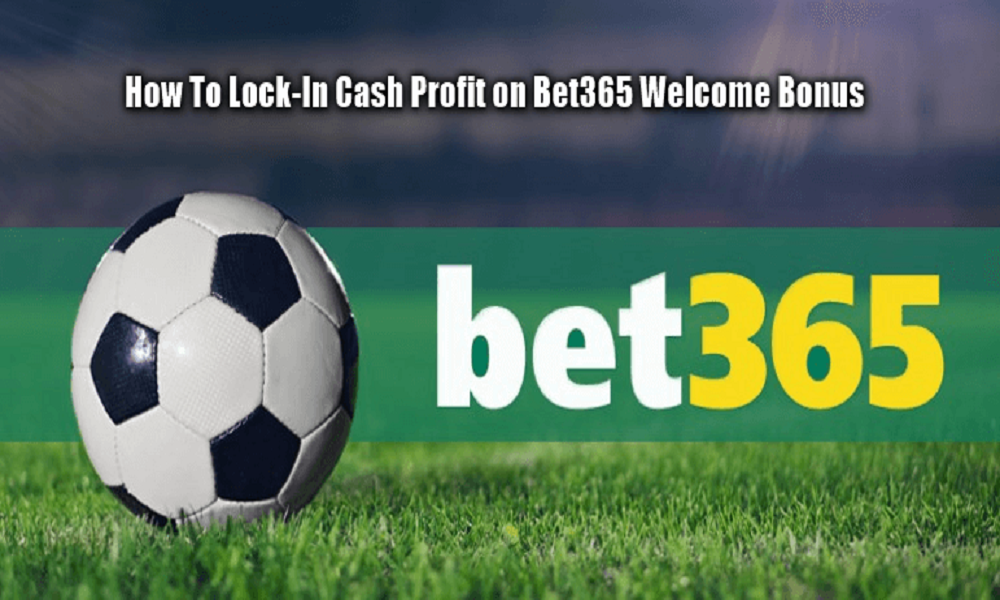 Reading Time:
2
minutes
In a significant development, Bet365 has decided to move its operations to Malta from Gibraltar as soon as the UK completes its Brexit process next year, according to a report published in The Sunday Times of Malta.
Bet365, fully owned by a British family, had a revenue of €1.5 billion in 2015. The move will see about 1000 jobs relocating to Malta from Gibraltar, which will undoubtedly boost Malta's economy.
The owners of Bet365 have already inked a sale agreement to buy a large new property in the Tigné peninsula in Sliema, which will become the new hub of its operations.
The promise of sale will come into effect as soon as Brexit materialises, and the British company is expected to pay some €70 million to buy the Sliema property.
Sources close to the gambling industry told The Sunday Times of Malta that the relocation of Bet365 to Malta would be a game changer for the island, as it is expected to create a major economic boost.
"It is not every day that 1000 well-paid employees are relocated to Malta. Apart from the fact that we are talking about the largest sports betting company in the world, with some 23 million customers, 1000 new individuals and their families looking for a place to stay for quite some time on a small island will mean significant business," the sources said.
At the same time, the sources said that there will be a downside to this "massive relocation," as rents for housing in the area have already started increasing drastically as rumours about the move make the rounds."
"The problems of increasing congestion and overcrowding in the Tigné area will also continue to become a major problem," the sources added.
Bet365 has been eyeing the possibility of relocating its major operations to Malta for quite some time, and this was made more likely following the UK's Brexit referendum, in which the electorate chose to leave the EU.
Malta has become very attractive to online gambling companies due to its low taxation regime and its membership of the EU.
Already registering three companies in 2014, Hillside (New Media Malta) plc – the operating company of the Bet365 group – acquired a remote gaming licence from the Malta Gaming Authority in 2015.
At the time, the company said that this was due to "regulatory developments in various operating territories."
Following the UK's Brexit vote, Hillside registered a new property management company in Malta last year, increasing its paid share capital to €12.5 million to invest in the acquisition of the property in Sliema.
Last month the company finalised its plans to transfer part of its business to Malta and registered another company, Hillside (Shared Services Malta) Ltd.
Founded by Denise Coates in 2000 in Stoke-on-Trent, the company fast developed into a multimillion-euro operation with some 3500 employees across the globe.
Apart from Gibraltar, it also operates a massive business in Australia and has a small office in Ta' Xbiex in Malta.
The company chairman, Peter Coates, Denise Coates's father, is also the chairman and owner of Stoke City Football Club, which this year was relegated from England's Premier League to the Championship.
A lifelong supporter of the British Labour Party, Mr Coates is known as having donated hundreds of thousands of pounds to the party.
One particularly large donation coincided with the relaxation of gambling legislation and the lifting of a ban on television advertising by the UK's Labour government in 2008.
Source: timesofmalta.com
Cyprus to host Europe's 'Largest Casino'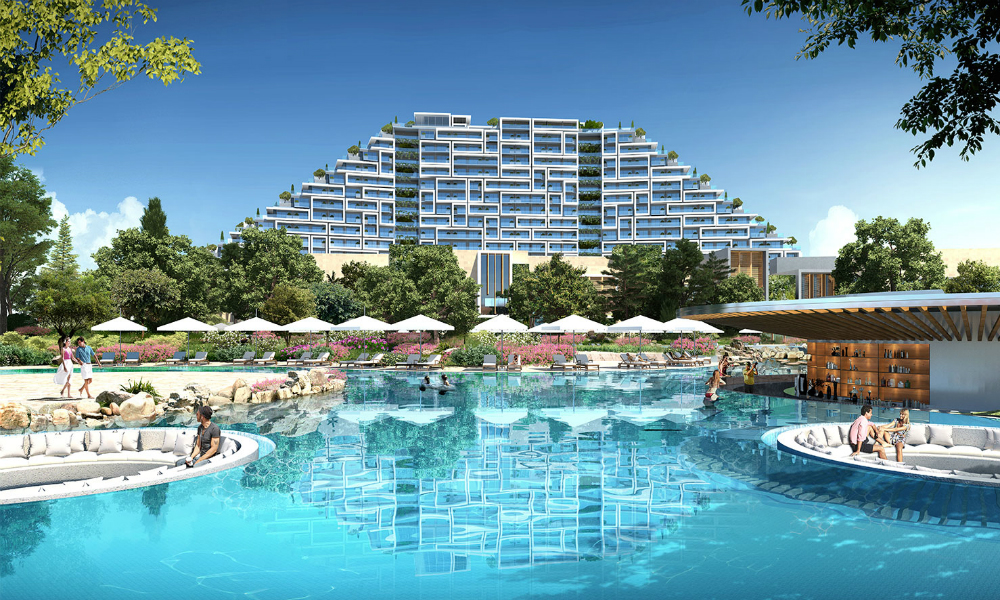 Reading Time:
1
minute
The construction work of Europe's largest casino will begin on June 8 at Limassol in Cyprus. The country will mark the occasion with a fitting ceremony. The proposed casino is equipped with more than a hundred gambling tables and over a thousand slot machines.
The casino is expected to start functioning from 2021. There will be a temporary facility that will operate until works are completed on the City of Dreams Mediterranean casino-resort.
The Hong-Kong-based Melco Resorts and Entertainment are building the casino.
Its CEO Lawrence Ho said that the revenue generated by the casino, estimated to bring in an additional 300,000 tourists a year, is likely to be about 4 per cent of Cyprus' GDP.
 "We are very happy and fortunate that we won the competitive bid for the licence in Cyprus," he said.
The project is expected to cost €550 million ($647 million) and to create approximately 4000 jobs during the construction period.
When it is fully operational, the casino is expected to generate approximately 4500 direct and indirect full-time jobs.
The integrated resort will feature a luxury hotel with more than 500 five-star rooms, suites and villas, 11 restaurants and bars, as well as around 1200 square metres of retail area designed to replicate the streetscape of the old Nicosia city centre.
Source: greekreporter.com