Switzerland's online gambling law gains momentum to survive referendum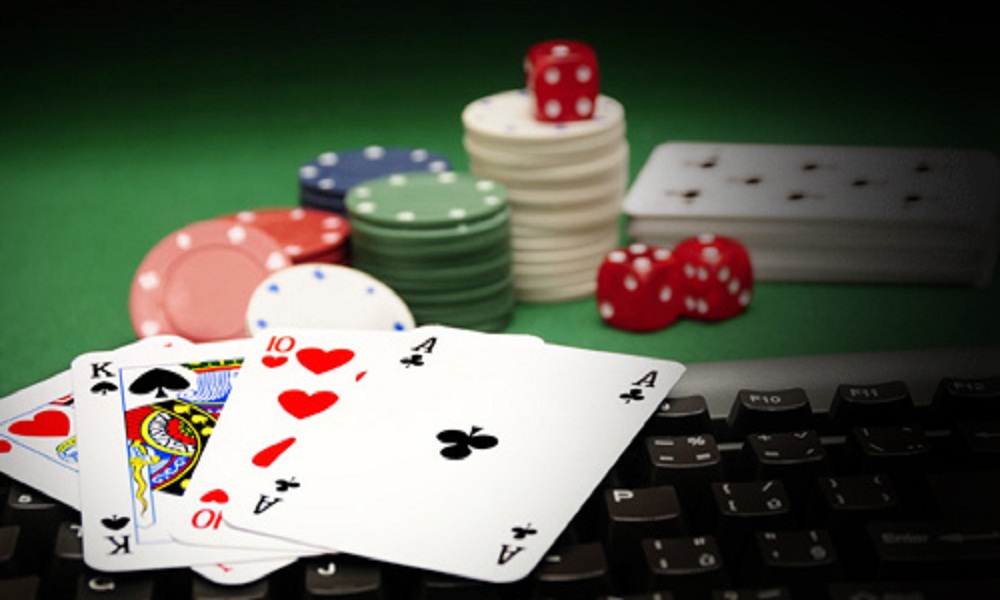 Reading Time:
2
minutes
Switzerland's voters seem to be in a mood to support the gambling law that would restrict online gambling to sites operated by local land-based casinos, while banning the domains of other operators.
A recent survey of 1201 adults conducted by GfS Bern revealed that 52 per cent of respondents are ready to support the country's new gambling law when a national referendum is conducted on June 10. Around 39 per cent intend to vote 'no' while a mere 9 per cent remain undecided.
Swiss legislators had already approved the new gambling law, which requires would-be online gambling operators to partner with local brick-and-mortar casino operators.
Swiss internet service providers would be required to block the domains of internationally licensed online operators that continue to serve Swiss gamblers without local authorisation.
However, the youth wing of the Free Democratic Party (FDP) managed to garner enough petition signatures to force a national referendum on the legislation. Local telecom firms and civil libertarians have joined the campaign to strike down the law but it appears that their efforts are coming up short with Swiss voters.
Support for the legislation is strongest among women, older people and residents of Switzerland's French- and Italian-language regions. GfS Bern co-director Lukas Golder told SwissInfo.ch that "there is potential for a protest vote" but the law's opponents "have focused too heavily" on the censorship issue.
The referendum campaign has featured tit-for-tat accusations of impropriety, with one "no" parliamentarian claiming he was offered a board seat with a casino operator if he would change his vote, while the casinos claim international gambling sites are underwriting the "no" campaign.
SWISS CASINOS BOSS OKAY WITH ONLINE TAXES
The casino executive who made that offer to the parliamentarian was Swiss Casinos Group CEO Marc Baumann, who this month told the Berner Zeitung media outlet that he wasn't trying to "buy" the parliamentarian's vote but says he now recognises that he "should have made the request only after the referendum."
Asked why Switzerland shouldn't let international online operators simply apply for local licenses without having to partner with a local casino, Baumann said he "cannot imagine that they are interested," in part because "the levies that the federal government plans are the highest in Europe."
On March 2, Switzerland's Federal Council opened a consultation on its new gambling rules. Among the subjects up for discussion is the proposed online tax rate, which starts at 20 per cent for the first CHF3m (US$3m) of revenue, rises to 40 per cent on revenue up to CHF10m, then rises incrementally for every CHF1m above that, capping out at a maximum 80 per cent rate.
At those nosebleed rates, it is perhaps not surprising that the government expects to raise an annual CHF40–75m from online gambling taxes (from a population of less than 9m people). The Federal Council's consultation concludes June 15, assuming voters vote "yes" five days earlier.
Despite this onerous online tax burden, Baumann said his Swiss Casinos Group remains interested in launching online gambling services. The Group currently operates a free-play casino site, Swissonlinegames.ch, and is "currently examining cooperation with a foreign company that has experience" in the real-money online sector.
Baumann insisted that this prospective partner is not a company that currently serves Swiss punters, because only companies with "a perfect reputation" will be allowed to operate under Switzerland's new regime.
Source: calvinayre.com
The 5 Best CS:GO Teams You Need To Follow In 2019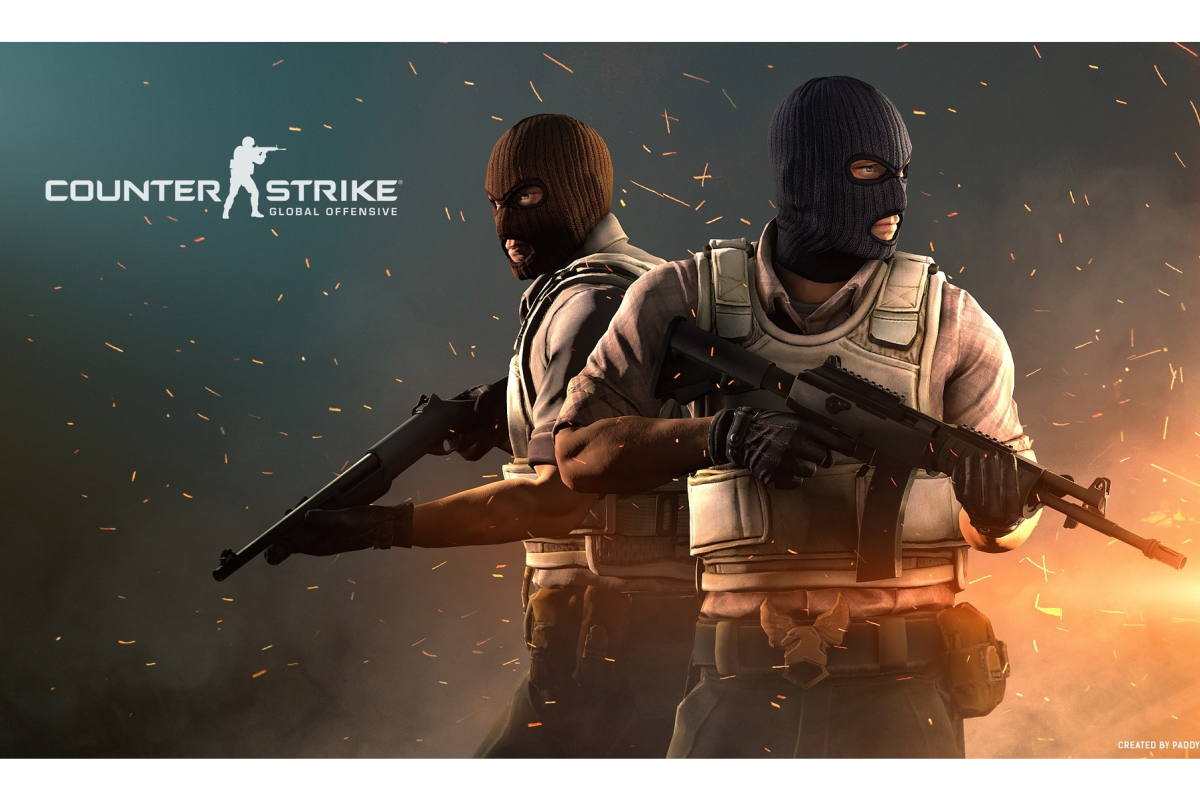 Reading Time:
4
minutes
Counter-Strike: Global Offensive has been on the global eSports scene for several years now. The competitive play of the game has crafted some magnificent teams whose phenomenal matches surprise even their keenest fans.
Today, we'll take a look at the 5 best CS:GO teams you need to follow in 2019.
Astralis – the Unprecedented Leader
Originating in Finland, the former Danish Questionmark/Team SoloMid lineup obtained the rights to the name Astralis from the Finnish CS team.
The beginning was hard. The first event of the Danish dream team happened in January 2016 at DreamHack Leipzig. Astralis championed their group, defeating team after team, but Luminosity Gaming eliminated them in the semi-finals.
The next two years were a nerve-wracking mix of ups and downs. Until February 2018 came. Astralis's team member Kjaerbye left, and was luckily replaced by Emil "Magisk" Reif. This substitute marked the start of a mind-blowing rise to the top and a complete domination of the Counter-Strike Global Offensive scene.
Astralis's excellence shined in ECS Season 5 Finals, ELEAGUE CS:GO Premier 2018, and FACEIT Major: London 2018, where they trudged over their opponents. After Katowice 2019, both spectators and commentators consider the current team the most dominant lineup in the history of Counter Strike.
Liquid – from StarCraft to CS:GO
Team Liquid was founded in 2000 in the Netherlands. Originally incepted as a StarCraft: Brood War team, Liquid got into StarCraft 2 in 2010, and in 2015, the clan formed a Counter-Strike: Global Offensive team.
At first, Liquid had mixed results. When 2016 started, the team continued to dominate domestically, but on a global level, it struggled to secure major wins. Although at MLG Columbus 2016, Liquid lost to the Brazilian Luminosity Gaming, the event proved that Team Liquid would soon be a promising global contender.
In 2017, the team had several fascinating competitive plays, beating Astralis and Brazil's SK. Liquid's big event breakthrough was the ESL Pro League Season 7 Finals, where they lost in a close matchup against Astralis.
A peculiar fact about Liquid: The team plays exceptionally well in most major CS:GO tournaments until they reach the semi-finals or even the final stage where their mental fortitude often outplays them.
Natus Vincere – Born to Win
Natus Vincere, often abbreviated as NaVi, originates in Ukraine. "Born to win" as the name translates from Latin, is the first team in the history of CS, which to dominate three major tournaments in one year.
The team's history goes back to December 2009 when it was founded. In 2010, NaVi secured wins at major events, including IEM, ESWC, and the WCG. This made them the first team to win the three most prestigious tournaments in just one calendar year.
Another new record, which the team owns is winning $220,000 in one year, which also occurred in 2010.
MIBR – the New Kid on the CS:GO Block
Owned by the American eSports organization, Immortals, MIBR (Made in Brazil) is a professional CS:GO team established in January 2018. In their short history, the team has played over 140 maps, prides itself on 89 wins and 49 losses, and is one of the most promising Counter-Strike: Global Offensive teams as of late.
In June 2018, MIBR announced their new roster, consisting of former SK Gaming players. Made in Brazil has taken part in most major championships, including IEM, Blast Pro Series, DreamHack Masters, and ZOTAC Cup Masters. They won the last one against Kinguin with a solid 3:0, and took home $200,000.
MIBR's current lineup includes Fallen, fer, coldzera, TACO, and felps. TACO and felps, aged 24 and 22, whose headshot % is around 50, just recently joined the team.
FaZe – American Organization with a European Flavor
DreamHack Leipzig 2016 marked FaZe's entry into the world of CS:GO. Although FaZe is an American eSports organization, its current CS GO team is mostly made of Europeans, including Sweden, Denmark, Slovakia, and Bosnia's "beast" NiKo.
In 2017 and 2018, FaZe was in a top-notch form, reaping wins here and there. Currently, their win rate is 59%, with 308 wins and 208 losses. FaZe's top achievements include offline and online tournament placements, consisting of:
Offline championships
1st place at ECS Season 4 – Finals
2nd place at ELEAGUE Major: Boston 2018
1st place at ESL One: New York 2017
1st place at SL i-League StarSeries S3
Online championships
1st place at ELEAGUE CS:GO Premier 2017
2nd place at Intel Extreme Masters XII – Oakland
3rd-4th place at Intel Extreme Masters XI – Oakland
5th-6th place at Esports Championship Series Season 2 – Finals
Besides Astralis, who's been the undisputed leader lately, all other four teams regularly exchange places. Sometimes, other teams like ENCE, mousesports, NiP, and Renegades enter the Top 5.
The Counter-Strike: Global Offensive scene is dotted with legendary fights between fantastic teams.
Wanna earn some money while watching your favorite teams? BUFF.bet offers the best odds for CS:GO betting.
NJ Regulators Impose Fine on DraftKings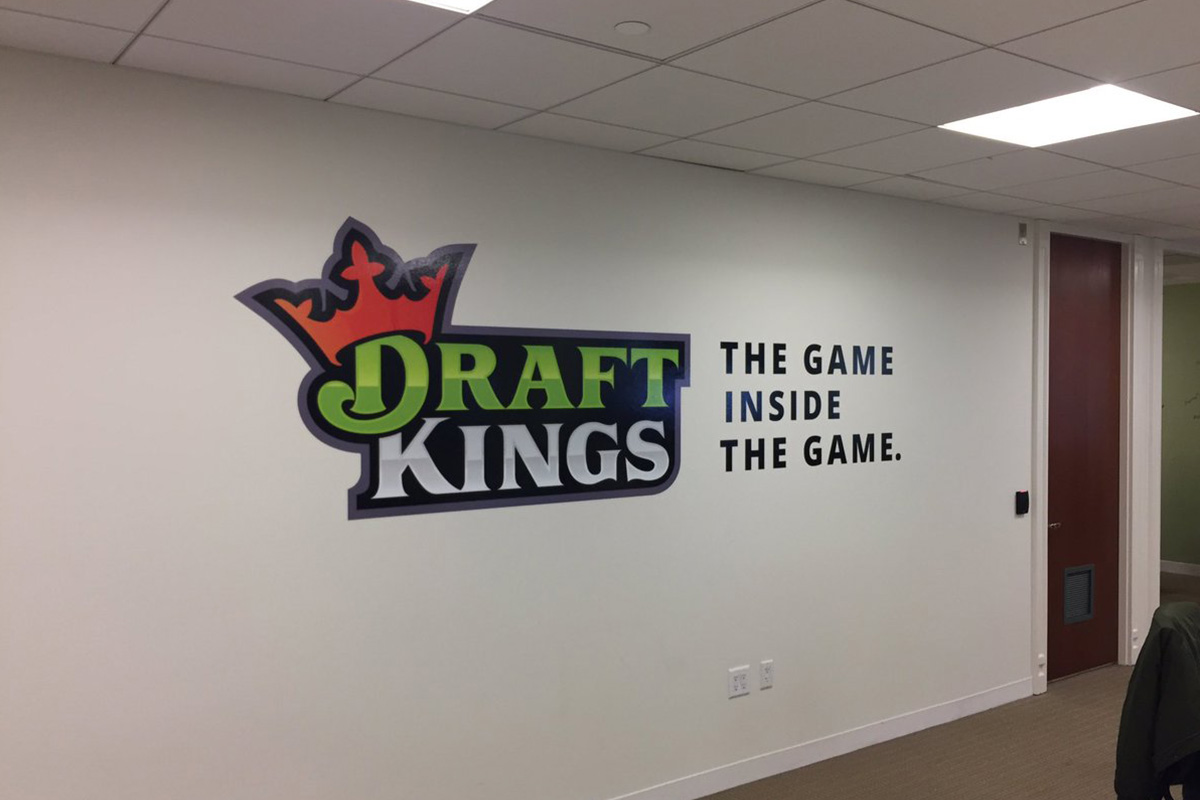 Reading Time:
1
minute
The New Jersey Division of Gaming Enforcement has fined DraftKings for violating the self-exclusion rules.
DraftKings has to pay out penalties totalling $7000 to the gaming regulator and return $3277 to customers after failing to adhere to self-exclusion rules.
The regulator hit DraftKings with the maximum $5,000 civil penalty for taking wagers from customers who had requested a "cooling off" period be placed on their accounts.
DraftKings discovered an error within its systems in November 2018 whereby the "cooling off" period had been set to zero days. During the month in which the system was not correctly in place, 54 people who were not meant to be able to deposit were able to place bets totalling $28,887. They lost $3277, which DraftKings will now have to pay back.
Bet365 Launches Bet365.mx Domain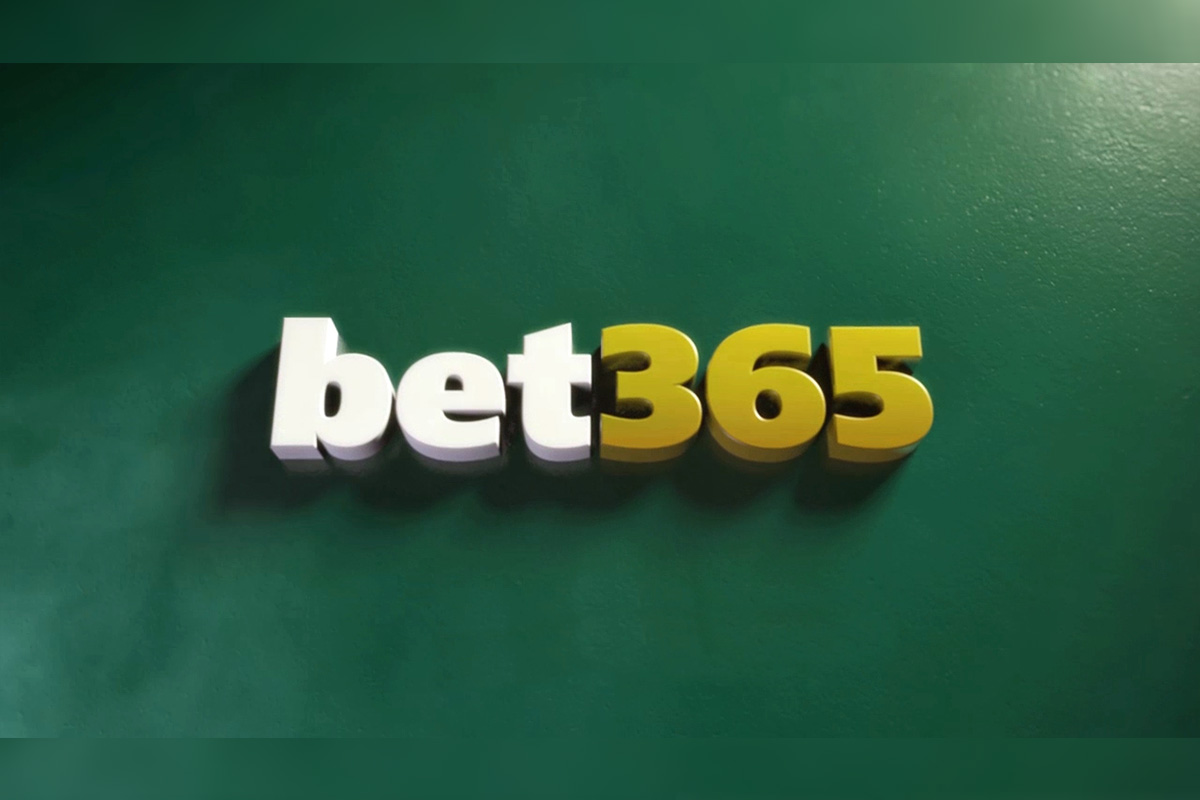 Reading Time:
1
minute
Bet365, the UK based online gambling operator, has launched the Bet365.mx domain in Mexico's digital market. The site lists Ganador Azteca, Mexico's second largest media firm, as Bet365's local partner.
TV Azteca was granted a 25-year gaming license last year that originally allowed it to open one land-based casino in the state of Veracruz. The license also permitted the company to operate a single gambling website.
Last November, this license was amended and permits the company to "operate individually or with one or more operators, to collect bets through various domains or various internet sites." Later that same month, the license was amended again to specifically identify Bet365.mx as the domain by which the company planned to serve Mexican gamblers.