Esports v Sports – Is the Future of Sport Online?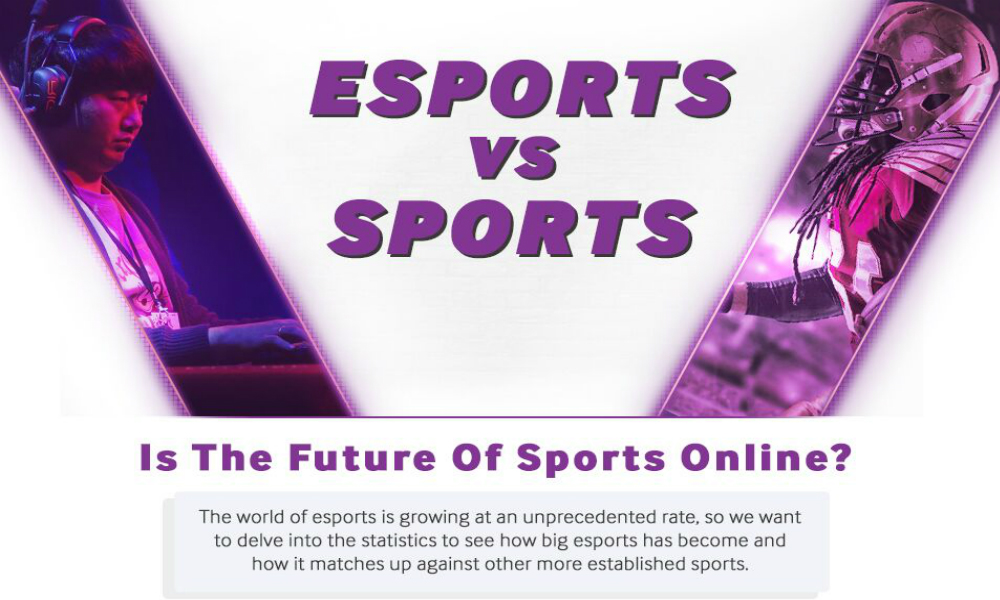 Reading Time:
2
minutes
A recent downturn in the viewership of major sporting championships such as the NFL, Premier League and the Winter Olympics has shown that the popularity of traditional sports may be on the decline. In fact, a recent survey conducted by Limelight revealed that more young men now prefer to watch esports than traditional sports, with esports being their second most preferred media source, only behind movies.
Recognising this upturn in esports viewership and popularity, major brands have began to take notice, with tech and media companies alike starting to invest in this new and exciting industry. In 2015, Amazon announced that it had successfully acquired Twitch for $970m and has fervently promoted esports as the main stable of its platform ever since. Reports have highlighted that by 2020, esports will overtake the NBA's 400m fans, reaching closer to 500m. Around 11bn hours will be spent by fans watching esports, with more than 70m enthusiasts watching major finals through online streaming platforms such as Twitch. That's more than the MLB and NBA finals.
With this increased exposure and popularity comes increased revenue, as advertisers take advantage of this new platform. According to reports, it won't be long until esports eclipses traditional sports when it comes to yearly revenue. It is believed that revenue generated from esports will hit £1.2bn by 2020, with viewing figures totalling around 600 million.
The growth of esports really began in the early 90's, as many games began to benefit from increased internet connectivity and online play. Also, around this time, another sport was beginning to develop, the UFC. Both esports and UFC are two of the most exciting and fastest growing sports today, but do you earn more playing video games or getting punched in the face competitively? We took the 10 highest overall earning competitors from each sport, and created their average yearly earnings based on how long they had been in the sport and the prize money they have won. The figures show that gamers dominate the list when it comes to average yearly earnings, with the gamer Miracle, who is only second on the list behind Conor McGregor, earning just over $1m per year since he began his journey in esports. There are 8 professional gamers who have earned an average of over $600,000 per year since they began in the sport, with only 2 fighters in the UFC earning this same amount.
Not only is the overall revenue of esports already substantial when compared to other traditional sporting organisations such as the Major League Soccer and Cricket's Indian Premier League, the same can be said for prize pools on offer to competitors. The recent Dota 2: The International 2017 event boasted an overall prize pool of $17.5m, making it the highest ever offered in the history of esports. Although this trend of increasingly lucrative prize money on offer to professional gamers is set to rise, due to brand investment into the sport and consumer interest, the figure of $17.5m already far outweighs the combined prize pool of other major sporting events, such as the Tour de France, Cricket World Cup and The Open.
Betway believes 2018 is set to be another exciting year for esports.
Pinnacle chooses MuchBetter gaming wallet for global sports betting and esports betting payments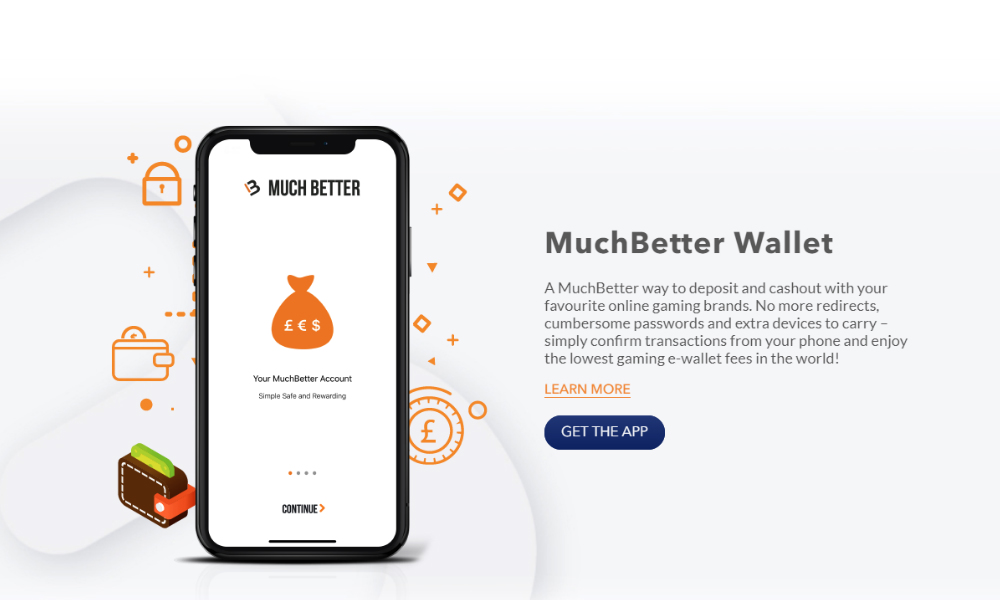 Reading Time:
3
minutes
UK, London, 20 June 2018 – MuchBetter, the iGaming payments company, today announced its availability to all Pinnacle sports betting and eSports customers worldwide. Pinnacle is one of the best-known betting operators in the world and, in using MuchBetter as a new payments option, the operator intends to reduce its transaction fees significantly, prevent fraud and provide the best deposit and withdrawal experience possible for its players.
Pinnacle has established its betting brand over a period of 20 years and is now one of the biggest names in the iGaming space. Pinnacle has also built a strong reputation in the high-growth eSports betting industry and, at ICE 2018, was seeking new ways to enhance its sports betting and eSports experience for its growing userbase. From a customer experience perspective, MuchBetter was chosen as a new payment option for the way it has successfully combined leading edge mobile technologies such as biometric and device authentications, yet simultaneously streamlined the deposit and withdrawal process for customers, without the need of passwords or security questions.
This balance between security and user experience was a key consideration for the operator, as was MuchBetter's unique commercial model. Under MuchBetter's Value Based Pricing model, operators are charged based on each player's net balance over a month, thus ensuring that processing fees are substantially lower and relative to the true financial value of each player.
The anti-fraud features of the MuchBetter Gaming Wallet were also a primary consideration for Pinnacle. As MuchBetter creates a trusted environment between app, mobile number, device and user, this prevents common and historical issues such as account takeover scenarios and fraudulent activity such as bonus abuse, a perennial issue in iGaming. Furthermore, MuchBetter's transparent use of data and open APIs will also help operators like Pinnacle to meet current and incoming data protection, KYC and AMLD regulations.
"Given the steady rise of transaction fees in recent years and squeezed margins, it's rare to find a payment partner that is genuinely on your side," said Pinnacle's Head of Group Payments, Isabelle Delisle. "In MuchBetter, we are working with a trustworthy account team, and have tremendous faith in the extensive experience of the leadership team of course. We are confident that our players will love the MuchBetter App, which offers an intuitive experience for our customers to quickly and easily fund their Pinnacle accounts. On our side, we're excited by the way that MuchBetter will help us proactively reduce transfer fees, while also cutting down on the most common and most damaging forms of iGaming fraud."
"Pinnacle continues to be one of the most innovative sports betting operators on the market today, as evidenced in their approach to eSports. That's why we take such pride in partnering with them today," said Jens Bader, MuchBetter co-founder. "Pinnacle needed a solution that offered the functionality that mobile players have come to expect as standard from their mobile apps, and in MuchBetter they have a service that is simplicity itself. MuchBetter seamlessly integrates mobile into the iGaming experience, making payments as quick and easy as ordering an Uber or streaming a film on Netflix. There are no passwords, no security questions. Players can make their payments and withdraw their winnings with just their fingerprint and phone.
About MuchBetter:
MuchBetter, operated by MIR Limited UK Ltd, an FCA-licensed and regulated e-money issuer, is the new payments application for iGaming. Available on Android and iOS, MuchBetter make effortless online, offline and contactless payments throughout EMEA. Funds can be transferred and received in real-time and MuchBetter's unique commercial model increases operator revenues while its anti-fraud features and use of best in class technology reduces risk.
Demand for including esports in Olympics strengthens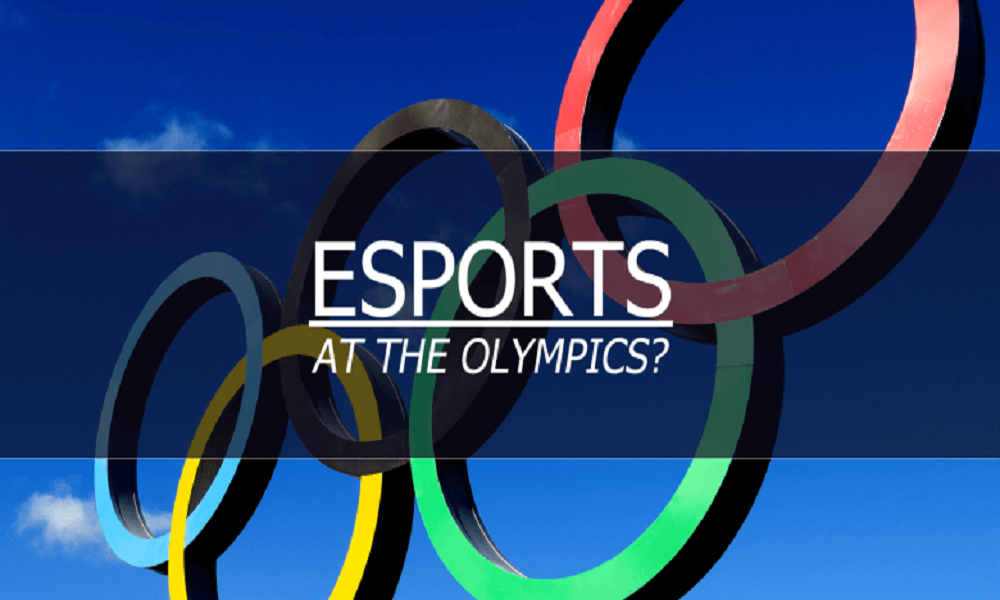 Reading Time:
1
minute
GiocoNews, the gaming news website based in Italy, has conducted a panel discussion on esports as part of Social Media Week in Rome on the possibility of the esports' inclusion in the Olympics.
Angelo Cito, Fita president, which organises the Olympic Taekwondo preparations, said: "The idea of seeing esports at the Olympic Games is not a dream, but an achievable goal. But to do it, we need to create a culture of this sector with safe and appropriate rules that put the player at the centre."
Laura D'Angeli, head of the gamification business at Mag Consulenti e Associati, said: "If we look at the numbers, the esports phenomenon at a global level we realise that we are dealing with a huge phenomenon, with over 500 million virtual players, playing to a competitive level and among them, more than 220 million do it at least once a month."
The lawyer Chiara Sambaldi, director of the Eurispes' Osservatorio sul gioco, spoke about the legal aspect of the phenomenon and stressed: "The right place for esports could be within a national federation, given the competitive rate." She warned that its inclusion would blur the lines as to what is considered a sport.
In response, Mattia Guarracino, a member of the Sampdoria's esports team, said: "Actually, competitive players train at least three or four hours per day, in some cases even five or more compared to the type of game they play. Although the physical effort is certainly lower than that of a traditional sportsman, it is nevertheless true that there is a real and intense training from a technical and tactical point of view that should not be underestimated."
Although it is certainly a fragmented industry, there are discussions on-going about it being a viable sport in time for Paris 2024.
Source: InterGameOnline
First Asian Edition of Esports Tournament to Debut in Singapore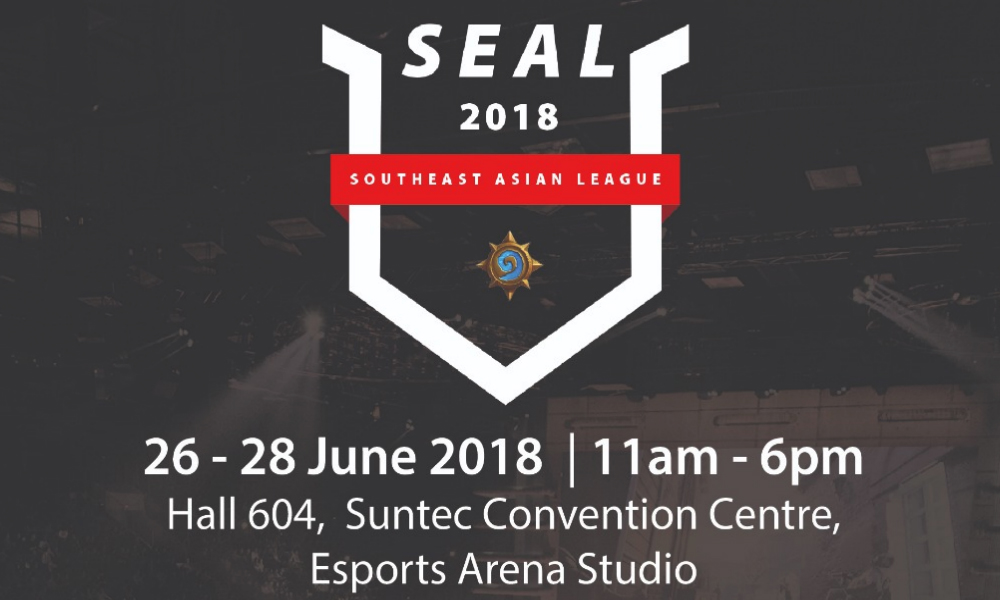 Reading Time:
2
minutes
Organised by WeOne, the inaugural Southeast Asia League (SEAL) tournament will take place at BroadcastAsia2018
WeOne, a Blockchain-based esports tournament and gaming platform, together with esports organiser Cresmos, will host its first live esports tournament — Southeast Asian League (SEAL) in Singapore from 26-28 June 2018. The tournament will take place at BroadcastAsia2018, Asia's top industry event for pro-audio, film, digital media and broadcasting, organised by UBM.
The popularity of esports has exploded in recent years, with Southeast Asia as the industry's fastest-growing region. With more than 9.5 million esports enthusiasts in the region, this number is expected to double by 2019.
Esports is also set to become a competitive sport at the 2022 Asian Games, bringing even greater potential and collaboration to the industry.
"It is a perfect choice to launch SEAL in Singapore, our home country. We are passionate in building a vibrant and vivacious esports community and our vision of One Gaming World," WeOne CEO Leo Kwek said. Staged at BroadcastAsia's Esports Arena Studio, the first SEAL series tournament will see three days of card-slinging action as competitive Hearthstone players battle it out for cash prizes worth SGD$2,500.
With an all-access view of the games, attendees can get up close and interact with players, staff and commentators and the live-streamed tournament; players like Hearthstone Global Games 2018 Singapore anchor, Samuel 'Sequinox' Chan, and Asian Games 2018 Singapore representative, Gerald 'Khaius' Chew, will be there as well. Organisers are anticipating an estimated 100 participants from the region at the games.
"Asia is earmarked for exponential growth for the esports industry and we are very pleased to partner with WeOne and Cresmos to bring the first Asian version of the SEAL to Singapore. Nothing beats the thrill of being at a sporting event up close, and we are confident that the tournament will elevate both event and attendee experiences at BroadcastAsia to a whole new level," said Calvin Koh, Assistant Project Director for BroadcastAsia, UBM.
The tournament will also offer scheduled guided tours with organisers for a behind the scenes look at the production of an esports tournament and the cutting-edge blockchain technology that is at the heart of the game.
Producer Connect
A one-day only seminar at BroadcastAsia, Producer Connect will discuss the hottest trends impacting the fast-growing esports industry. Attendees will gain access to expert insights on how brands are getting their game in esports, and gain a better understanding of the role of technology in esports.
About WeOne:
WeOne is a next generation esports and gaming platform providing unprecedented, multi-dimensional gaming experiences. We are a decentralised ecosystem for the gaming and esports scene.
WeOne is an official partner of XiGu Group, which owns YuuGames. YuuGames is China's leading esports event organiser with millions of members across 140,000 game cafes in China. Our token, WeOne Chakra, has been appointed as the official currency in this ecosystem. XiGu is partnering exclusively with WeOne to adopt Chakra as its official cryptocurrency.
About BroadcastAsia:
BroadcastAsia is Asia's must-attend international event for the pro-audio, film, digital media and broadcasting industries. Get connected to the industry leaders that are reshaping the entertainment and broadcast value chain as you network, collaborate and exchange knowledge and implementable business strategies to ride the evolution of the broadcasting industry.
Capture the future at BroadcastAsia and take away insights from industry experts at the ConnecTechAsia Summit, technological showcases and other exciting activities on the exhibition floor.