The Rise of Artificial Intelligence is Projected to Accelerate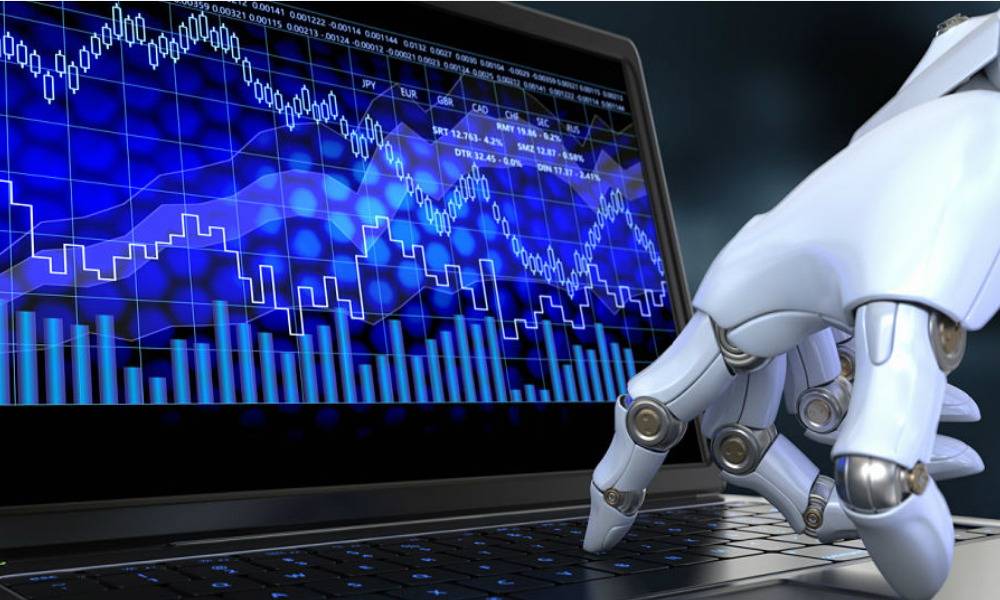 Reading Time:
8
minutes
May 29, 2018 — According to data published by Grand View Research, the global artificial intelligence market size is projected to reach $35.87 billion by 2025, while growing at a CAGR of 57.2 percent. The report indicates that rapid improvements in fast information storage capacity, high computing power, and parallelization are some of the factors that are contributing to the rapid innovations of robotics and artificial intelligence technology. AI becomes prominent in end-use industries such as automotive and healthcare. In addition, there is strong demand for understanding and analyzing visual contents and gaining meaningful insights, which is also expected to provide strength to the market over the forecast period. Internet of Things Inc. (OTC: INOTF), Gopher Protocol Inc. (OTC: GOPH), Remark Holdings, Inc. (NASDAQ: MARK), Veritone, Inc. (NASDAQ: VERI), ShiftPixy, Inc. (NASDAQ: PIXY)
A report by the McKinsey Global Institute surveyed companies about their use of AI. Their findings show that only few companies have incorporated AI into their value chains at scale, as most of companies that had awareness of AI technologies are still in experimental or pilot phases. Out of the 3,073 respondents, only 20 percent said they had adopted one or more AI-related technology at scale or in a core part of their business. Ten percent reported adopting more than two technologies, and only 9 percent reported adopting machine learning. Some industry experts are more optimistic. Elon Musk wrote in a comment on Edge.org that, "The pace of progress in artificial intelligence (I'm not referring to narrow AI) is incredibly fast. Unless you have direct exposure to groups like Deepmind, you have no idea how fast-it is growing at a pace close to exponential."
Internet of Things Inc. (OTC: INOTF) also listed on the TSX Venture Exchange under the ticker (TSX-V: ITT). Last week the company announced breaking news that, "Is pleased to provide a corporate update detailing its recently accomplished milestones and current growth initiatives. Appointment of President & COO – IoT Inc. recently announced the appointment of James Sutcliffe as President & COO. Mr. Sutcliffe will oversee operations, investee companies and merger & acquisition opportunities.
Mr. Sutcliffe brings more than 20 years' experience in global operational and financial leadership. Earlier in his career, he was as a key member of a management team that grew a Fortune 150 Tier 1 automotive supplier's Asian operations ten-fold. During this time, Mr. Sutcliffe held senior corporate development, finance and executive management roles. Spearheading entry into new markets in Asia, he was instrumental in guiding start-ups and acquisitions in China, Indiaand Korea.
Mr. Sutcliffe commented, "IoT Inc. is at a critical inflection point given its growth opportunities in Asia and North America. I am excited to leverage my relationships and operating experience as the company pursues very compelling and complementary accretive acquisitions."
Corporate Repositioning: The Company has developed a new website designed to encourage investor signups and inbound business opportunities and enhanced marketing collateral including a new corporate presentation. In addition, IoT Inc. has signed up to participate in investor focused conferences over the next few months to raise awareness. This corporate repositioning reflects the new strategic vision of the Company and will serve as the foundation to expand its strategic plan to acquire and operate growth-ready technology companies.
Equity Financing: After the original public announcement of a private placement financing in December 2017, the Company closed an over-subscribed funding round of $2,300,000. This working capital provides a sufficient runway to continue execution of its long-term corporate growth strategy and to pursue strategic acquisitions.
Portfolio Company Updates: Weather Telematics Inc. The Company announced that it has entered into a letter of agreement to acquire Weather Telematics Inc. ("WTX Inc." or "Weather Telematics"), a data science company offering real-time advanced AI-based predictive road condition weather analytics for safer, connected and autonomous transportation. For further details read the May 14, 2018 press release. Weather Telematics recently announced a partnership with Teletrac Navman, a global software-as-a-service provider that leverages location-based technology for GPS tracking solutions, to provide dynamic weather data including a real-time view of hazardous road conditions to the DIRECTOR® fleet management platform.
New Hope IoT Intl. Inc. (or the "JV") – Management is pleased with the progress that continues to be made with factory automation initiatives as IoT Inc. expands its presence in Greater China. The JV continues to make headway with artificial intelligence in China and pending the closing of WTX Inc., the Company will look to leverage their unique data and technology by integrating it into its manufacturing process optimization platform to turn traditional manufacturing operations into smart industrial IoT enabled facilities.
BLOCKStrain Technology Corp.("BLOCKStrain") – The Company made a strategic investment in BLOCKStrain Technology Corp. (TSX-V: DNAX). BLOCKStrain delivers a secure and immutable blockchain platform to establish global certainty for cannabis strains and their ownership. BLOCKStrain closed a non-brokered private placement raising gross proceeds of $10,500,000, and also completed its go public transaction earlier this week. Based on yesterday's closing price of BLOCKStrain, IoT Inc's position in the company is worth more than 250% of its original investment. The Company is in discussions with BLOCKStrain and is evaluating how to deploy and leverage its strategic technology applications into the BLOCKStrain ecosystem.
Braingrid Corp. ("Braingrid") – In December 2015, IoT Inc. acquired an 8.33% minority equity position in Braingrid for $500,000. Braingrid recently closed a $2,500,000 equity financing and continues to work on its public listing on the Canadian Securities Exchange. Braingrid intends to use the net proceeds from the offering for general corporate purposes, such as continuing expansion of its R&D department as well as furthering the execution of its long-term roadmap. Management expects that Braingrid's go-public transaction will be accretive to IoT Inc.
New Opportunities – IoT Inc. looks to capitalize on new opportunities when they fit the Company's core investment criteria. There are occasionally new legislation and regulatory guidelines that open new markets, particularly the recent Supreme Court of the United States ruling that struck down the Professional and Amateur Sports Protection Act of 1992 (PASPA), an act that largely outlawed sports betting outside of Nevada. This change in legislation effectively clears a path for the legalization of sports betting in the United States. Research firm Eilers & Krejcik Gaming estimates a regulated United States sports betting market could generate $6.03 billion in annual revenue by 2023. Additionally, the Canadian Gaming Association estimates that Canadians are wagering approximately $10 billion annually through illegal bookmaking operations in Canada, and more than $4 billion through offshore online sports gambling websites, meaning that many people are betting through illegal and nefarious channels. As a result of these regulatory changes, IoT Inc. has formed a strategy to capitalize on the opportunity to develop, commercialize and monetize an AI-based platform using the Company's innovative technologies within the sports wagering marketplace.
About Internet of Things Inc. – Internet of Things Inc. is a strategic investor in growth-ready companies with innovative technology solutions. The Company creates value through its portfolio companies' expertise in the IoT, AI and Blockchain solutions, by turning data into actionable intelligence to drive more efficiency into organizations. The Company has a joint venture partnership, New Hope IoT Intl Inc., with New Hope Data Technology Co. Ltd. Internet of Things Inc. also has strategic investments in Braingrid Corp. and Blockstrain Technology Corp. and has its headquarters in Toronto, Canada."
Gopher Protocol Inc. (OTCQB: GOPH) is a development-stage company which consider itself Native IoT creator, developing  Internet of Things (IoT) and Artificial Intelligence enabled mobile technology. Recently, the company announced that it is developing a new web interface for Avant!, its Artificial Intelligence Platform. Avant! is Gopher's software that incorporates artificial intelligence, which it intends to use to control its GEO MESH system when fully developed. It is based on mathematical algorithms in the domain of machine, deep learning. Avant! uses natural language processing and cognitive computing to identify data objects during our MESH communication. When fully developed, it is intended to be used to control the system's nodes, that may be used in a wide variety of applications, for example, navigating a self-driving car. It is expected that Avant! will have the ability to harness vast amounts of data and computing power, learning GEO conditions, analyzing the data and making decisions in real time.
Remark Holdings, Inc. (NASDAQ: MARK) primarily focuses on the development and deployment of artificial-intelligence-based solutions for businesses and software developers in many industries. Additionally, the company owns and operates digital media properties that deliver relevant, dynamic content. On March 5, 2018, the company announced that they are partnering to deploy Remark's KanKan data intelligence and AI technologies in approximately 11,000 7-Eleven stores that CP ALL operates throughout Thailand. Remark and CP ALL will hold a press conference (the details of which appear below) on March 6, 2018, in Bangkok to launch the partnership. The Remark/CP ALL partnership will utilize KanKan's AI-based facial recognition and behavior analysis technologies to provide enhanced customer support, business analysis, employee management and security in CP ALL's 7-Eleven stores in Thailand, which generate more than $14 billion in revenue. KanKan's technologies can monitor product levels on store shelves, suggest products and services to customers, provide real-time operations performance and competitor analysis, check in and check out employees, identify unauthorized personnel, and assess crowd size and crowd flow for safety, among myriad other services
Veritone, Inc. (NASDAQ: VERI) is a leading artificial intelligence company that has developed aiWARE, an AWS-certified platform offering orchestrated cognitive computing to transform and analyze structured and unstructured data for clients in a variety of markets, including media and entertainment, legal, compliance and government. On April 11, 2018, the company announced that its aiWARE™ platform has set the standard for how enterprises and institutions can effectively and profitably engage with AI. The open and extensible platform allows clients to configure cognitive capabilities based on organizational needs – prioritizing accuracy, speed, and cost while enhancing workflows. The recent introduction of the aiWARE real-time framework, coupled with the platform's ever-growing ecosystem of 185 cognitive engines and applications, enables users to unlock new insights and economic value from virtually any type of data.
ShiftPixy, Inc. (NASDAQ: PIXY) is a disruptive human capital management platform, revolutionizing employment in the Gig Economy by delivering a next-gen mobile engagement technology to help businesses with shift-based employees navigate regulatory mandates, minimize administrative burdens and better connect with a ready-for-hire workforce. On March 27, 2018, the company has leveraged the powerful Watson's artificial intelligence engine across its platform to achieve an active and personal user experience. ShiftPixy's current mobile gateway app uses Watson to power its entire employee enrollment process.
About FinancialBuzz.com 
FinancialBuzz.com, a leading financial news informational web portal designed to provide the latest trends in Market News, Investing News, Personal Finance, Politics, Entertainment, in-depth broadcasts on Stock News, Market Analysis and Company Interviews. A pioneer in the financially driven digital space, video production and integration of social media, FinancialBuzz.com creates 100% unique original content. FinancialBuzz.com also provides financial news PR dissemination, branding, marketing and advertising for third parties for corporate news and original content through our unique media platform that includes Newswire Delivery, Digital Advertising, Social Media Relations, Video Production, Broadcasting, and Financial Publications.
Please Note: FinancialBuzz.com is not a financial advisory or advisor, investment advisor or broker-dealer and do not undertake any activities that would require such registration. The information provided on thee 'Site' is either original financial news or paid advertisements provided [exclusively] by our affiliates (sponsored content), FinancialBuzz.com, a financial news media and marketing firm enters into media buys or service agreements with the companies which are the subject to the articles posted on the Site or other editorials for advertising such companies. We are not an independent news media provider and therefore do not represent or warrant that the information posted on the Site is accurate, unbiased or complete. FinancialBuzz.com receives fees for producing and presenting high quality and sophisticated content on FinancialBuzz.com along with other financial news PR media services. FinancialBuzz.com does not offer any personal opinions, recommendations or bias commentary as we purely incorporate public market information along with financial and corporate news. FinancialBuzz.com only aggregates or regurgitates financial or corporate news through our unique financial newswire and media platform. For Internet of Things Inc. financial news dissemination and PR services, FinancialBuzz.com expects to be compensated five thousand dollars by the company. Our fees may be either a flat cash sum or negotiated number of securities of the companies featured on this editorial or site, or a combination thereof. The securities are commonly paid in segments, of which a portion is received upon engagement and the balance is paid on or near the conclusion of the engagement. FinancialBuzz.com will always disclose any compensation in securities or cash payments for financial news PR advertising. FinancialBuzz.com does not undertake to update any of the information on the editorial or Site or continue to post information about any companies the information contained herein is not intended to be used as the basis for investment decisions and should not be considered as investment advice or a recommendation. The information contained herein is not an offer or solicitation to buy, hold or sell any security. FinancialBuzz.com, members and affiliates are not responsible for any gains or losses that result from the opinions expressed on this editorial or Site, company profiles, quotations or in other materials or presentations that it publishes electronically or in print. Investors accept full responsibility for any and all of their investment decisions based on their own independent research and evaluation of their own investment goals, risk tolerance, and financial condition. FinancialBuzz.com. By accessing this editorial and website and any pages thereof, you agree to be bound by the Terms of Use and Privacy Policy, as may be amended from time to time. None of the content issued by FinancialBuzz.com constitutes a recommendation for any investor to purchase, hold or sell any particular security, pursue a particular investment strategy or that any security is suitable for any investor. This publication is provided by FinancialBuzz.com. Each investor is solely responsible for determining whether a particular security or investment strategy is suitable based on their objectives, other securities holdings, financial situation needs, and tax status. You agree to consult with your investment advisor, tax and legal consultant before making any investment decisions. We make no representations as to the completeness, accuracy or timeless of the material provided. All materials are subject to change without notice. Information is obtained from sources believed to be reliable, but its accuracy and completeness are not guaranteed. For our full disclaimer, disclosure and Terms of Use, please visit: http://www.financialbuzz.com.
SOURCE FinancialBuzz.com
Scientific Games Partners with Abacus Solutions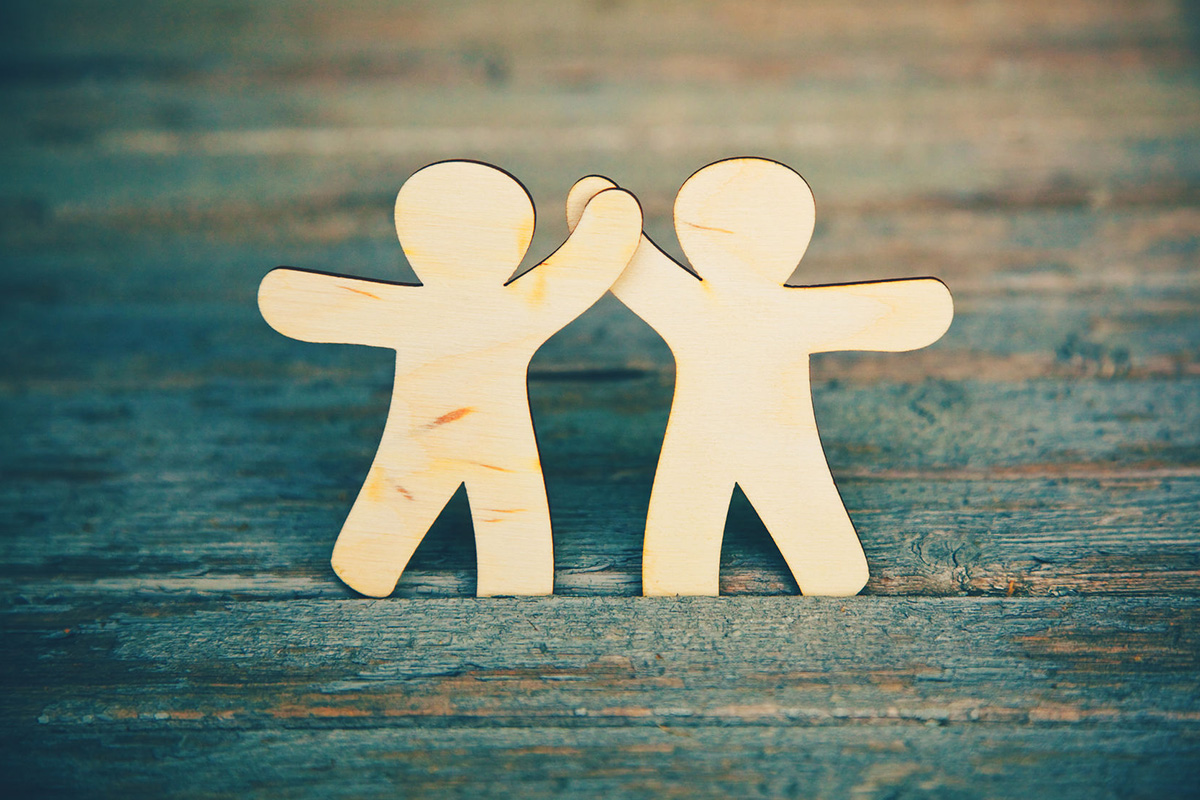 Reading Time:
2
minutes
Scientific Games Corporation has partnered with Abacus Solutions International Group to develop a platform for shoppers to purchase lottery draw and instant games in retail checkout lanes.
Abacus, which has a significant penetration in supermarkets and big box stores, is a lottery technology partner that securely connects lottery systems technology directly through a retailer's point-of-sale technology.
"Our research shows that in grocery stores in particular, only 5% of shoppers visit the area of the store where the lottery terminal is located and games can be purchased," Simon Butler, CEO of Abacus, said.
The integration with the third-party solution from Abacus using their unique Fusion Platform will enable secure, in-lane lottery sales through Scientific Games' new SCiQ retail technology system and AEGIS lottery draw game systems technology, allowing shoppers to purchase instant and draw games at the checkout.
"This partnership with Abacus is another example of Scientific Games' commitment to invest in new retail innovation that opens opportunities for lotteries to bring products conveniently to players where they are. Our vision for retail innovation includes third-party, secure technology integrations that support lottery revenues with the most advanced technology possible," Randall Lex, VP Lottery Retail Solutions for Scientific Games, said.
"The Abacus technology enables draw-based lottery tickets and instant games to be purchased at any retail point-of sale-terminal, and dramatically increases valuable lottery terminal foot-print in stores at a minimal cost. Our partnership with Scientific Games is a significant and exciting step forward, enabling Abacus technology with our retail partners to offer huge growth opportunities for lotteries and their beneficiaries," Butler said.
"The Abacus and Scientific Games in-lane solution puts lottery products in front of 100% of the store's customers as well as fitting into their existing shopping behavior. Working together to offer lotteries many more selling opportunities as well as offering new and innovative ways to play is the future of lottery and this partnership embraces that opportunity," Terry Presta, Abacus Head of Business in the USA, said.
Raketech Updates Covid-19 Impact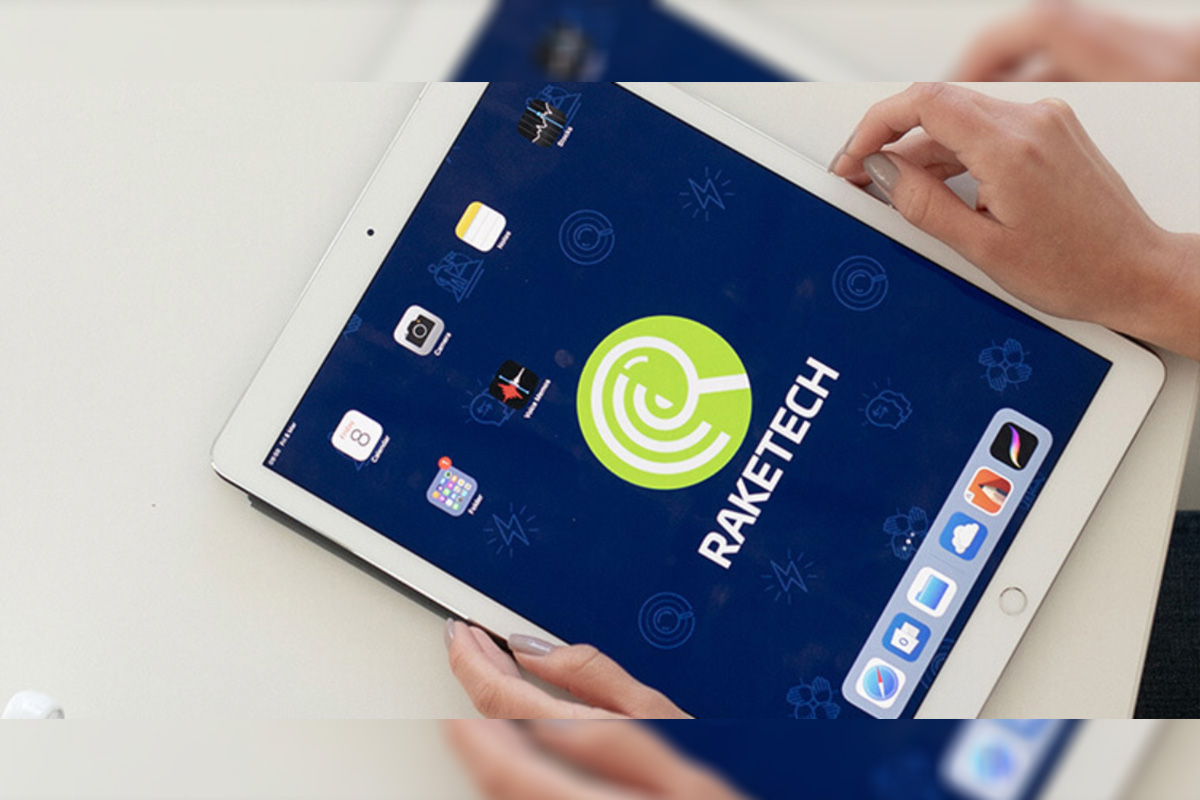 Reading Time:
< 1
minute
Online affiliate and content marketing provider Raketech has provided an update on the impact of COVID-19 virus.
Raketech do not anticipate substantial negative effects on the iGaming industry in the long term, even though sports betting revenues most likely will be affected negatively during 2020 due to the many cancelled sports events.
Q1 2020 is so far delivering revenues in line with expectations with January and February amounting to approximately EUR 4.0m in total. During March, Raketech expects to deliver revenues in line with the two previous months, excluding revenues from the newly acquired Lead Republik Ltd.
"Currently we work hard to help our customers, the operators to reallocate their marketing investments from sports to our main product vertical Casino where we continue to see good demand. The situation furthermore confirms that our strategy to increase our global footprint, product offering and vertical spread is the way forward in terms of securing a healthy and balanced business risk set up," Oskar Mühlbach, CEO of Raketech, said.
Raketech has since a few weeks back allowed its employees to work from home, banned all business travels and required staff who have been travelling in private matters to self-quarantine for a minimum of 14 days.
Inspired Offers V-Play Basketball on Bet365.com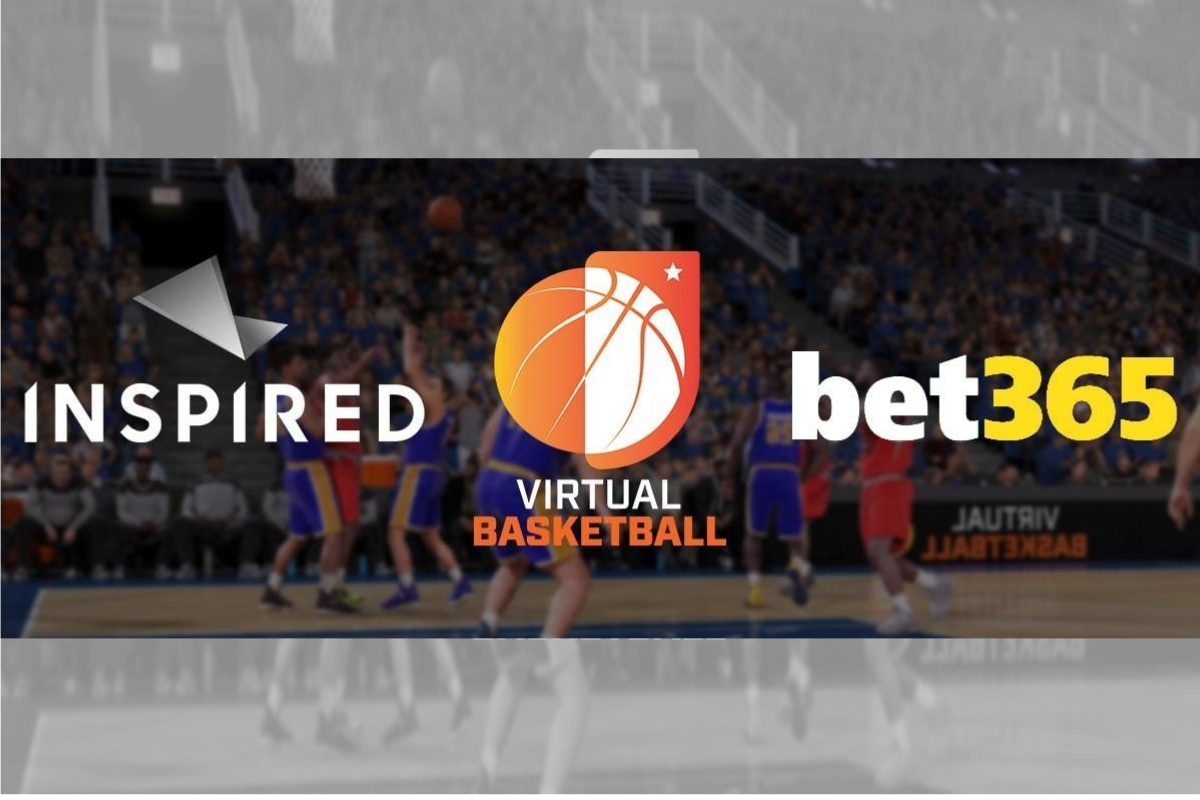 Reading Time:
< 1
minute
Virtual Sports provider Inspired Entertainment has launched its new V-Play Basketball on bet365.com. V-Play Basketball was initially launched in 2019 and has become one of the best performing online Virtual Sports.
"bet365 is a long-time customer and we've enjoyed many highly successful product launches with them over the years. The launch of V-Play Basketball follows a string of popular games that have gone live with bet365.com since the new year, including Virtual Football, Cricket and Virtual Grand National," Steven Rogers, Chief Commercial Officer of Inspired, said.
"We haven't seen any Virtual Sports quite like V-Play Basketball and V-Play NFLA Legends Football. They are great products, both visually and in the betting opportunities they offer the players. We are very excited to be launching these products and we have no doubt they will be successful additions to our current Virtual Sports offerings. Inspired has impressed us with their innovation once again," bet365 said.