Fairytale-based online gambling games banned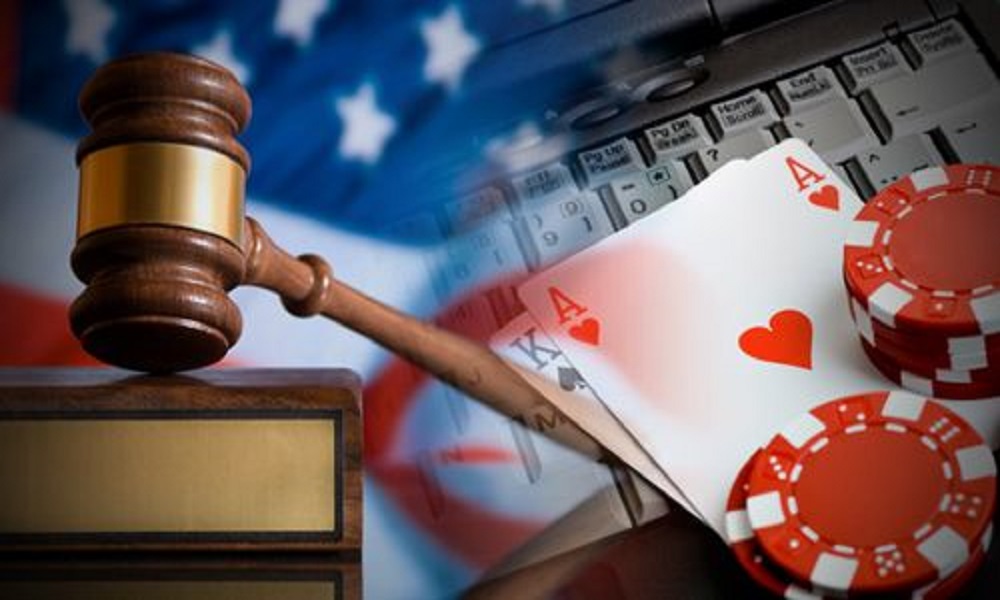 Reading Time:
2
minutes
Britain's advertising body Advertising Standards Authority (ASA) has banned online games featuring wolves and fairies that are "likely to appeal to children."
The m88.com website had featured three such games: Fairytale Legends Red Riding Hood, Fairytale Legends Hansel and Gretel, and Fairies Forest. The games featured animated images of a wolf, a pixie and a fairy in a forest.
The Campaign for Fairer Gambling approached the ASA with complaints about the three ads, and the authority promptly took action. ProgressPlay, trading as m88.com, responded to the complaint by making the games accessible only after members logged in to their account and modified them to remove all images of fairies and "any other unsuitable character."
However, m88.com said the games were produced by a third-party software company and appeared on other websites run by different gambling operators.
Advertising rules state that gambling ads must not be likely to be of particular appeal to children or young people, especially by reflecting or being associated with youth culture. The ASA said it welcomed the interim action taken by m88.com in response to the complaint.
The ASA noted that Fairytale Legends Red Riding Hood was based on the children's fairytale Little Red Riding Hood and included an animated picture of a wolf and a fairy, and the Hansel and Gretel game featured a moonlit forest with gameplay stars and gambling coins.
It said: "We considered that fairies were highly popular with young children, particularly young girls. Furthermore, we noted that the wolf was heavily stylised with exaggerated facial features and included a long muzzle, big eyes and a prominent nose."
"We considered that the physical appearance of the wolf resembled similar characters from films and TV programmes aimed at under-18s, particularly children."
The Fairies Forest game showed an animated image of a fairy in a forest with brightly coloured flowers around the name of the game. The ASA concluded that all three games were likely to be of particular appeal to children and ruled that they must not appear again in this form.
In a separate ruling following another set of complaints by Fairer Gambling, six games appearing on the fun88.co.uk and letou.co.uk websites have also been banned over their potential appeal to children.
The games featured animated images of birds, a young girl and a dragon, a pixie, a castle and a princess, a girl with long blonde hair, and a polar bear wearing a Santa hat, a polar bear cub, two penguins and a rabbit. 
Source: TheGuardian
Global Gaming Almanac 2019 & Online Subscription with Gaming Revenue Data by Gaming Type Per Country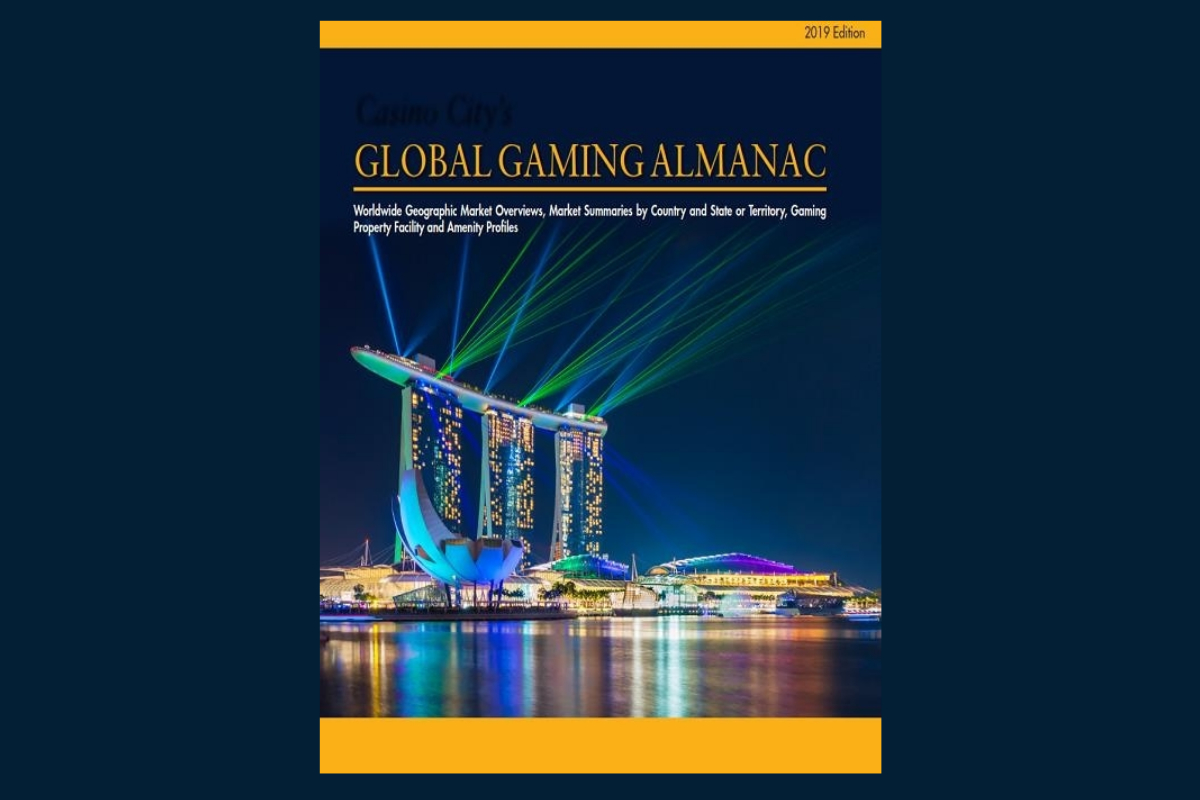 Reading Time:
3
minutes
The "Global Gaming Almanac – 2019 edition" newsletter has been added to ResearchAndMarkets.com's offering.
Complete Overview of Gambling Worldwide
Covers every world gaming jurisdiction with market summaries, financial data, statistics and profiles of properties, owners and regulators.
Provides market, financial, legal, and regulatory information about land-based and online gambling in 280+ regions and jurisdictions around the globe.
Will help you gather world market data to support your business plan, analyze local and foreign competitors, and monitor global trends.
Global Gaming Almanac
From a synopsis of each jurisdiction's gaming activities to details on the participating properties and property owners, the Global Gaming Almanac provides a complete and well-organized overview of the gambling market in every country outside the U.S. and Canada.
The Almanac describes each segment of the gaming industry including casino and card room gaming, race wagering, sports betting, commercial bingo, lotteries, charitable gaming, and online gaming. Annual financial statistics are provided in charts and tables along with the historic and current regulatory environment in each jurisdiction, an overview of pending legislation, and major trends. Counts and distribution of gaming properties, devices and tables are given along with profiles of properties, owners and regulatory agencies.
The Almanac will help you gather international market data to support your business plan, analyze local and foreign competitors, and monitor global trends. As an added bonus, the Almanac appendix provides country-by-country Consumer Price Index (CPI) tables and currency conversion information.
Features
Coverage of nearly 300 international gaming jurisdictions
Gaming property counts
Device and table counts and distribution
7,000 international property profiles
Over 900 property owner profiles
700 regulatory agencies
2014-2017 gaming revenue data by gaming type per country (available for some jurisdictions)
2014-2017 year-over-year gaming revenue growth (available for some jurisdictions)
Annual taxes collected from gaming activities (available for some jurisdictions)
Financial data provided in local currencies and in U.S. Dollars
Online Subscription
The Global Gaming Almanac Online Subscription additionally contains:
Global gaming interactive analysis tool with location and statistical data for all gaming properties outside the U.S. and Canada. Use the analyzer tool for custom gaming property marketplace analysis by geographic area and by type of gaming facility.
Interactive global gaming property maps displaying the locations of every gaming property outside the U.S. and Canada.
More than 1,900 annual reports covering international (non U.S. and Canadian) gaming businesses that publish their financial results.
Global regulatory agency and commission directory with contact data for 700 regulatory agencies and commissions around the world (outside the US and Canada) with website and e-mail addresses, agency or commission contact names and titles.
Online access to the current printed Almanac and prior ten editions of the Almanac in searchable electronic format
Key Topics Covered
1. Preface
2. Overview of Gaming Worldwide
3. Gaming in Africa
Algeria
Angola
Benin
Botswana
Burkina Faso
Burundi
Cameroon
Cape Verde
Central African Republic
Comoros
Democratic Republic of Congo
Djibouti
Equatorial Guinea
Ethiopia
Gabon
Gambia
Ghana
Guinea
Ivory Coast
Kenya
Lesotho
Liberia
Madagascar
Malawi
Mali
Mauritius
Morocco
Mozambique
Namibia
Niger
Nigeria
Runion
Rwanda
Sao Tome and Principe
Senegal
Seychelles
Sierra Leone
South Africa

Eastern Cape
Free State
Gauteng
KwaZulu-Natal
Limpopo
Mpumalanga
North West Province
Northern Cape
Western Cape

Swaziland
Tanzania
Togo
Tunisia
Uganda
Zambia
Zimbabwe
4. Gaming in Asia and the Middle East
Armenia
Azerbaijan
Bahrain
Cambodia
China
Egypt
Hong Kong
India
Indonesia
Iraq
Israel
Japan
Kazakhstan
Laos
Lebanon
Macau
Malaysia
Mongolia
Myanmar
Nepal
North Korea
Philippines

Cagayan Economic Zone and Freeport

Saudi Arabia
Singapore
South Korea
Sri Lanka
Taiwan
Thailand
Turkey
Turkmenistan
United Arab Emirates
Vietnam
5. Gaming in the Caribbean
Anguilla
Antigua and Barbuda
Aruba
Bahamas
Barbados
Bermuda
Bonaire, Sint Eustatius, and Saba
British Virgin Islands
Curaao
Dominica
Dominican Republic
Grenada
Guadeloupe
Haiti
Jamaica
Martinique
Puerto Rico
Saint Kitts and Nevis
Saint Lucia
Saint Vincent and the Grenadines
Sint Maarten
Trinidad and Tobago
Turks and Caicos Islands
United States Virgin Islands
6. Gaming in Central and South America
Argentina
Belize
Bolivia
Brazil
Chile
Colombia
Costa Rica
Ecuador
El Salvador
French Guiana
Guatemala
Guyana
Honduras
Nicaragua
Panama
Paraguay
Peru
Suriname
Uruguay
Venezuela
7. Gaming in Europe
land Islands
Albania
Alderney
Andorra
Austria
Belarus
Belgium
Bosnia and Herzegovina
Bulgaria
Croatia
Cyprus
Czech Republic
Denmark
Estonia
Faroe Islands
Finland
France
Georgia
Germany
Gibraltar
Greece
Guernsey
Hungary
Iceland
Ireland
Isle of Man
Italy
Jersey
Kosovo
Latvia
Liechtenstein
Lithuania
Luxembourg
Macedonia
Malta
Moldova
Monaco
Montenegro
Netherlands
Norway
Poland
Portugal
Romania
Russia
Serbia
Slovakia
Slovenia
Spain
Sweden
Switzerland
Ukraine
United Kingdom
8. Gaming in North America
Canada
Mexico
United States
9. Gaming in Oceania
Australia

Australian Capital Territory
New South Wales
Northern Territory
Queensland
South Australia
Tasmania
Victoria
Western Australia
Christmas Island
Cook Islands
Fiji
French Polynesia
Marshall Islands
Nauru
New Caledonia
New Zealand
Norfolk Island
Northern Mariana Islands
Palau
Papua New Guinea
Samoa
Solomon Islands
Vanuatu
10. Gaming on Cruise Ships
11. Gaming Property Owners
12. Gaming Properties Ranked by Size
Gaming Machines
Table Games
Poker Tables
Bingo Seats
Gaming Positions
Hotel Rooms
13. Gaming Properties Grouped by Property Type
Planned
Under Construction
Racinos
Dog Tracks
Horse Tracks
Casino Cruises
Cruise Ships
14. Appendix A: Assumptions and Methodology
Companies Mentioned
A & S Leisure Group Ltd.
Administradora Mexicana de Hipodromo S.A. de C.V.
Admiral Casino Technology S.A.
Admiral Casinos & Entertainment AG
Admiral International Casinos d.o.o.
AHM Automaten Verleih und Vertriebs GmbH
Alexandra Race Club
For more information about this newsletter visit https://www.researchandmarkets.com/r/ufu216
Italy to Hike Tax on iGaming Industry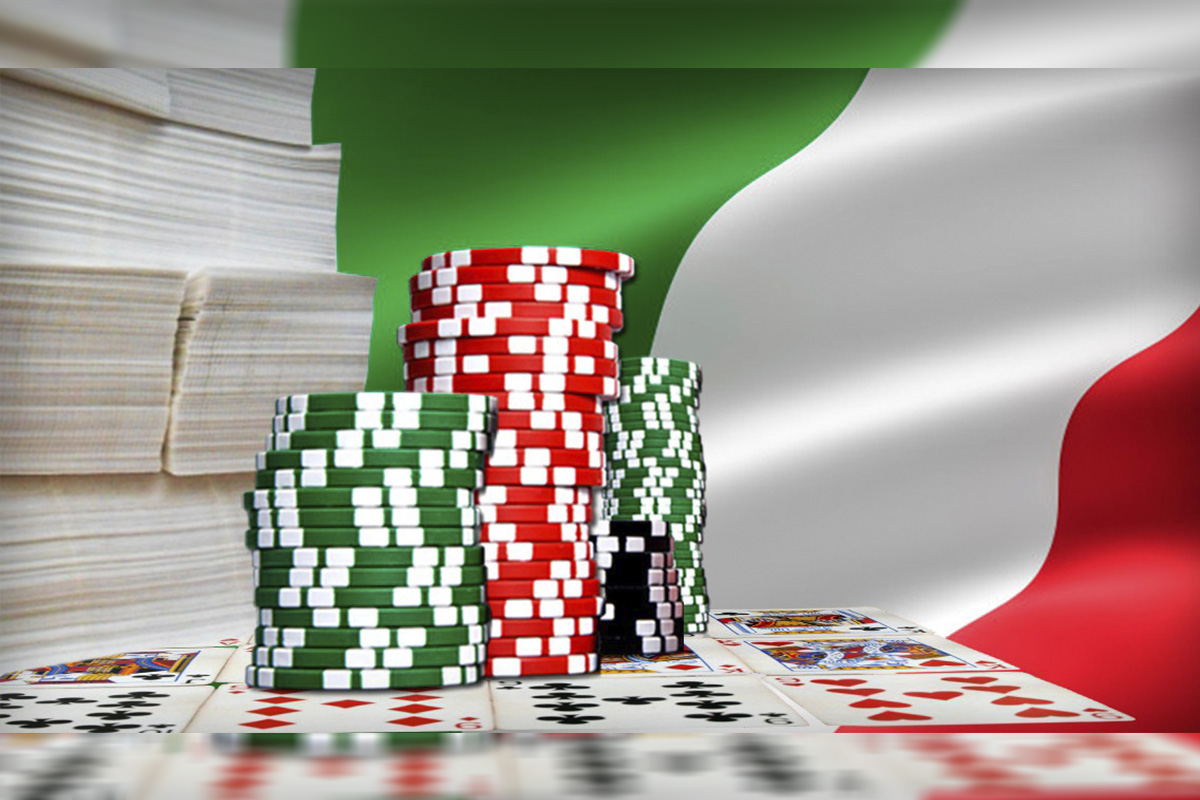 Reading Time:
1
minute
The Italian government has sent its 2020 budget plan to the European Commission for approval. The draft sent to Brussels includes plans to raise €650 in new annual revenue from the gaming industry.
The budget calls for tax hikes on revenue derived from both amusement with prizes (AWP) and video lottery terminals (VLT). As of February 10, 2020, the AWP tax rate will go from 21.6% to 23%, while the VLT rate will rise from 7.9% to 9%.
The government is also seeking a raft of new measures to reduce illegal gambling activity, including a central registry for all gambling licensees overseen by the Agenzia delle Dogane e dei Monopoli (ADM) regulatory body, as well as new penalties of up to €1.3m (per infraction) for local financial institutions who process payments on behalf of operators not holding an Italian license.
The government wants to use undercover agents to monitor gambling operators for signs of tax evasion or allowing individuals under 18 years of age to access gambling products.
Soft2Bet Awarded ISO Certification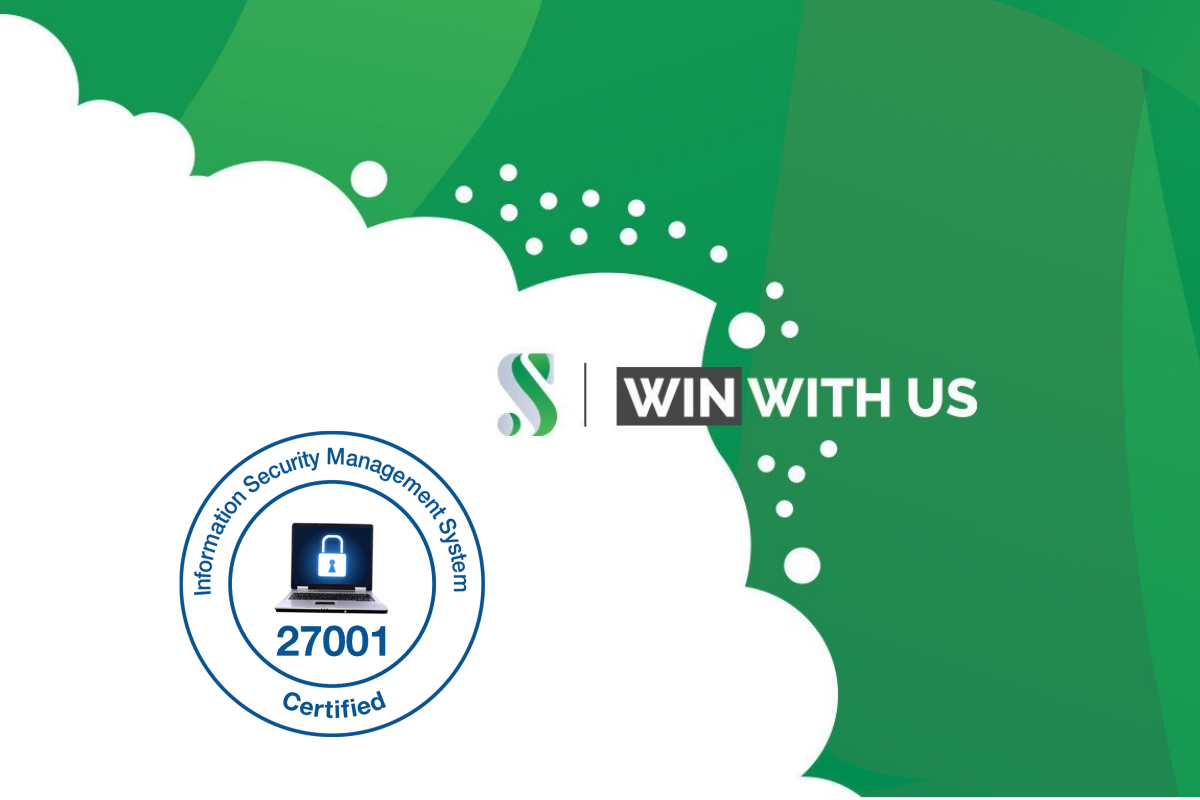 Reading Time:
1
minute
Operator group secures data security and business processes gold standard
Casino and sportsbook operator group Soft2Bet has been accredited with the leading information security certification, ISO 27001.
The notable achievement demonstrates the group's commitment to robust business processes, including the development of online gaming products, data base security, support, and technology infrastructure, as it looks to expand its operations across Europe.
It also certifies the company's in-house developed IT products, such as the Soft2bet gaming platform and its websites, as well endorsing the trademarks it manages.
Boris Chaikin, CEO at Soft2Bet, said: "We're very pleased to have been awarded the ISO certification and receive formal recognition of our robust commitment to protecting customer data and running our business the right way.
"When it comes to good practice in the workplace, we measure ourselves against the highest international standards and are confident that this approach will facilitate our expansion into new territories."
ISO certification also facilitates the process of applying for licenses in new territories, revealing the company's commitment to enter regulated markets.
Regulators are increasingly acknowledging the value of the ISO 27001 accreditation, with many now waiving certain security auditing requirements if the relevant parties are certified.
Among Soft2Bet's consumer-facing brands are Malina Casino, Campobet, Zulabet, Wazamba, and Nomini. It also has its own affiliate program, 7Stars Partners.