Draft Kings launches its campaign for football World Cup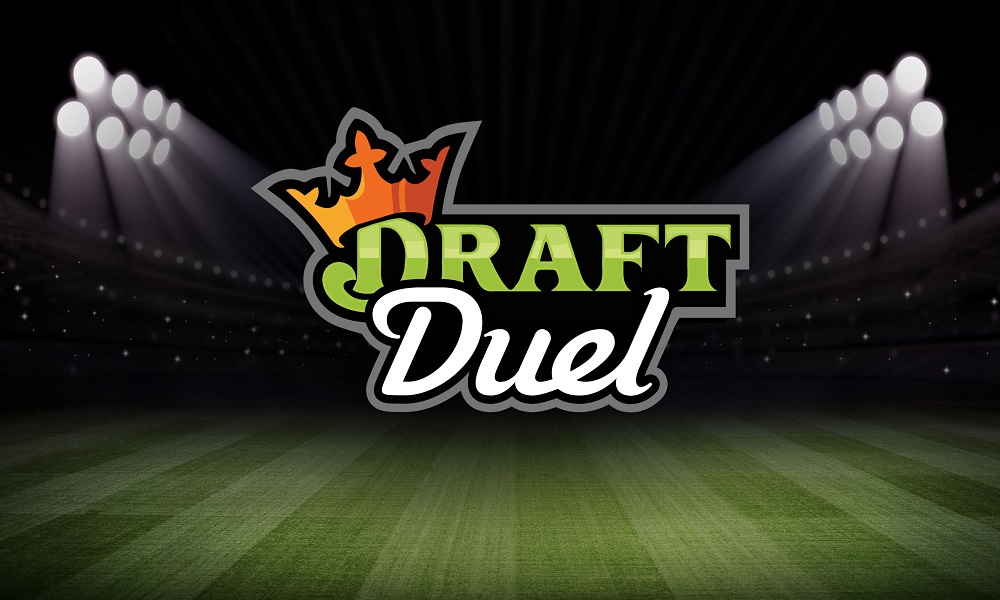 Reading Time:
3
minutes
Draft Kings Inc., a Boston-based daily fantasy sports contest provider, has started in World Cup campaign by joining hands with Jägermeister in its "Real Shot" campaign.
Chris Peddy, chief marketing officer of Mast-Jägermeister, said: "We are thrilled to be partnering with DraftKings to launch this first-to-market bracket-style competition that offers consumers a compelling, integrated sports experience and positions Jägermeister as the perfect way to enjoy the game."
Despite, the U.S. men's team not qualifying for the World Cup, the campaign allows soccer fans to make their own brackets and bet which teams have the real shot at winning the World Cup.
Paddy continued:
"With millions of engaged soccer fans in the U.S., Jägermeister, the unofficial shot of football worldwide, believes every fan has a real team and every team has a real shot at winning. We are thrilled to be partnering with DraftKings to launch this first-to-market bracket-style competition that offers consumers a compelling, integrated sports experience and positions Jägermeister as the perfect way to enjoy the game." 
GETTING INTO THE GAME
Together, DraftKings and Jägermeister created a sort of March Madness-style bracket. Soccer fans can pick the team they expect to win, and get into that team's community.
Then, the fans can pick a winner for the 48 games and snag points on DraftKings' customised scoring system.
These scores will fill two leaderboards: The Meister Leaderboard for all fans and the Community Leaderboard for the fans of the same team.
By engaging with content on the site, players can earn extra points. Group play points will also carry over to the knockout stage. Each game of knockout will require fan choices for winners. That includes the following phases: 
Round of 16
Quarter-Finals
Semi-Finals
Final
PERKS FOR PLAY
Players in the top 500 on the Meister Leaderboard at the end of group play will receive Jägermeister-branded prizes. These players are otherwise known as "Meister Leaders."
Comparatively, "Community Meisters" are the top five on the Community Leaderboard. At the end of the tournament, these five will win country-specific prizing from their community team and a Jägermeister jacket.
The "Meister," or the fan that has the most points following the competition will win an all-expenses-paid trip to the winning team's country. 
Included in this VIP soccer experience is: 
Game tickets
Transportation
Swag
Extra cash
 SPORTS BETTING RULING CHANGING THE DFS LANDSCAPE
This effort comes as no surprise following the Supreme Court ruling on sports betting. Already, there have been a variety of responses to this ruling. Some football players are even striking back already at sports betting legalisation efforts as they supposedly violate rights of publicity.
Even though each state must develop its own sports betting legalisation, some aren't waiting around for legalised nationwide sports betting.
DraftKings Sportsbook launched its campaign in New Jersey already with marketing on billboards and transit signage.
For the record, this is DraftKings' first foray into sports betting; this is not daily fantasy sports. But, over time, DFS operators have kept a safe distance from sports gambling and sports betting in favour of fantasy sports.
Legal Sports Report reported that in November of last year, executives started pivoting, expressing interest with internal memos and relocations to Boston (headquarters) and Hoboken (new office).
DraftKings also hired a new Head of Sportsbook for the new opportunity out of that New Jersey office. Already, DraftKings was seeking partnerships to hit the market with a land-based casino license or partner familiar with sportsbook tech.
With Jägermeister, all it took was disappointment to get involved.
With the US men's team not making it into the World Cup, Jägermeister took it a bit as a loss. Its football roots date back to 1973.
Jägermeister was the first to put its logo on a sports jersey for a German football club. While its sister team in Germany (and as a German-owned company) may still have a chance, this opportunity presented itself as another way to get in the game, Peddy said to AdWeek. 
WORLDLY ASSOCIATION? 
Interestingly enough, DraftKings and Jägermeister are not official FIFA World Cup sponsors, so you won't see trademarks or specific references to World Cup, reported AdAge.
Others are also jumping on this bandwagon, including Fox Sports and genetic research firm 23andMe. According to AdAge, the partnership encourages enthusiasts to select the team that represents their ancestral origins. Consumers will do this with digital, social and out-of-home executions and branded store displays in Best Buy stores. That way, 23andMe customers can find connection via their DNA.
Others looking to be in the market by NFL season 2018? Paddy Power Betfair and FanDuel. Both are rushing the US sports betting market to drive profit.
Soccer isn't the only game DraftKings is looking to change up this year. DraftKings also recently released a new PGA format that matches the WGC-Dell Technologies Match Play for future major PGA golf tournaments. 
Source: PlayUSA
Fantasy sports betting growing in popularity across Europe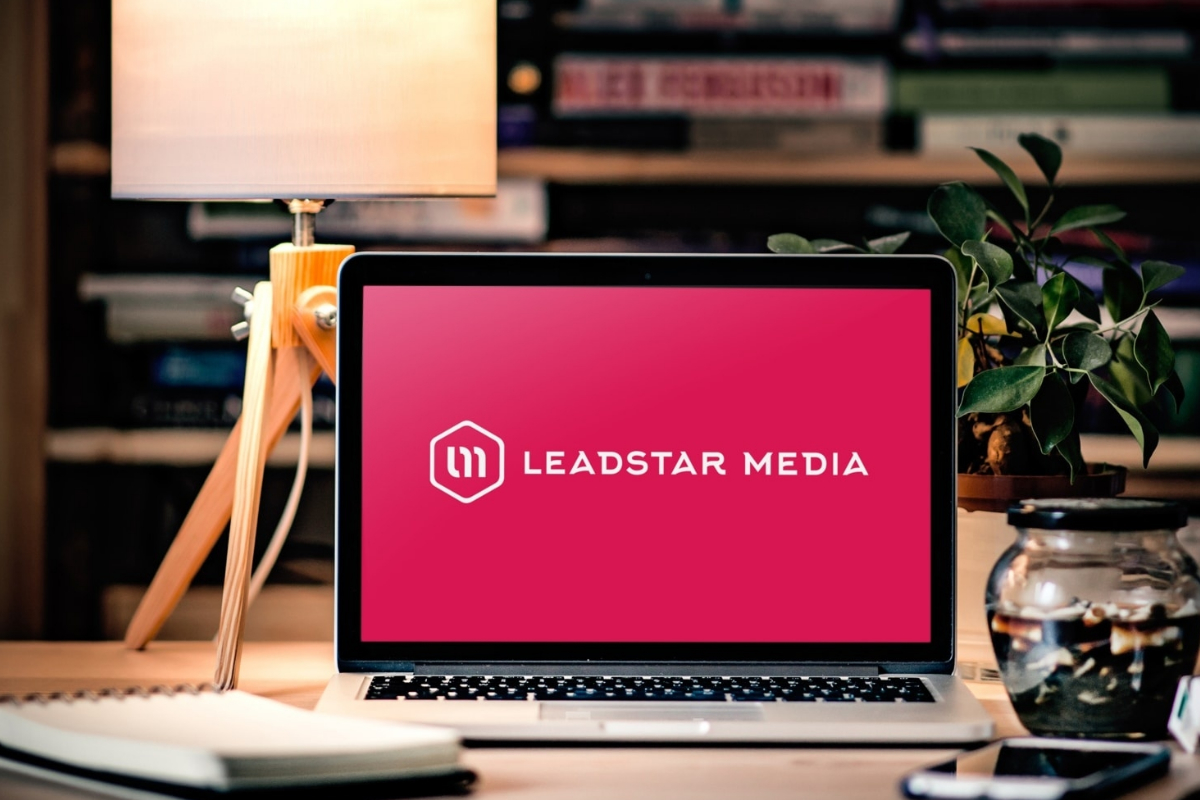 Reading Time:
2
minutes
Daily fantasy sports (DFS) has been one of the fastest-growing gambling verticals in the US in recent years. Leading the charge are fantasy sports giants FanDuel and DraftKings, which together have amassed over 90% of the market share for DFS. As with many other things, what starts in the US tends to make its way to Europe and fantasy sports betting is no exception.
Playing fantasy sports in itself is nothing new to Europeans, neither is using it as a form of betting. However, in the past few years DFS have grown exceptionally fast, this is in part due to the fact that the US has legalized sports betting in several states. When this happened in 2018, Americans were already used to DFS and it was a natural transition to start betting on them. It wasn't long before this transition caught the attention of European iGaming companies, amongst them is the affiliate company Leadstar Media, who sees the potential that DFS possess. 
– I can't for certain say that what has happened in the US is the reason for the growth we see in Europe. But from what we've observed there's been a growing interest in DFS since PASPA was overturned. In several of the European markets where we operate, the demand for DFS is higher than ever, especially in Sweden, says Jacob Ljunggren, Product Director at Leadstar Media
To capitalize on this, Leadstar Media have started to update their Swedish products to suit the new sports betting landscape.
– Our Swedish site Bettingstugan.se is currently undergoing an overhaul and one of the things we're focusing on is fantasy sports betting.
As of today, only 2 companies with Swedish licenses offer fantasy betting. Both are powered by B2B fantasy sports provider Scout Gaming. A company which Ljunggren praises as the best product in the European market when it comes to DFS.
– The products that Scout Gaming offer are really solid and the number of sports you can play on their platform are constantly increasing showing that they are really invested in what many people believe is the future of iGaming. However there are still some areas that can be improved before they are comparable to FanDuel and DraftKings, says Ljunggren.
Scout Gaming Group were quick to adapt their offerings when all major sports came to a halt due to the Covid-19 pandemic, launching CSGO fantasy. 
What do you think the future is for DFS betting?
– The potential in this segment is huge. Fantasy sports are about more than just betting, they offer a form of entertainment that we're not used to. I think this is one of the biggest realisations our industry is going to see in the future. Betting is all about entertainment, and the iGaming industry is competing for people's attention with other sources of entertainment such as Netflix and video games. Fantasy sports marries betting and entertainment perfectly, as you aren't playing against the bookmaker but against other players. Also, fantasy sports appeal to a broader audience that wouldn't normally place bets, says Ljunggren
GoodGamer Corp Launches India's First Daily Fantasy Sports and True Esports Gaming App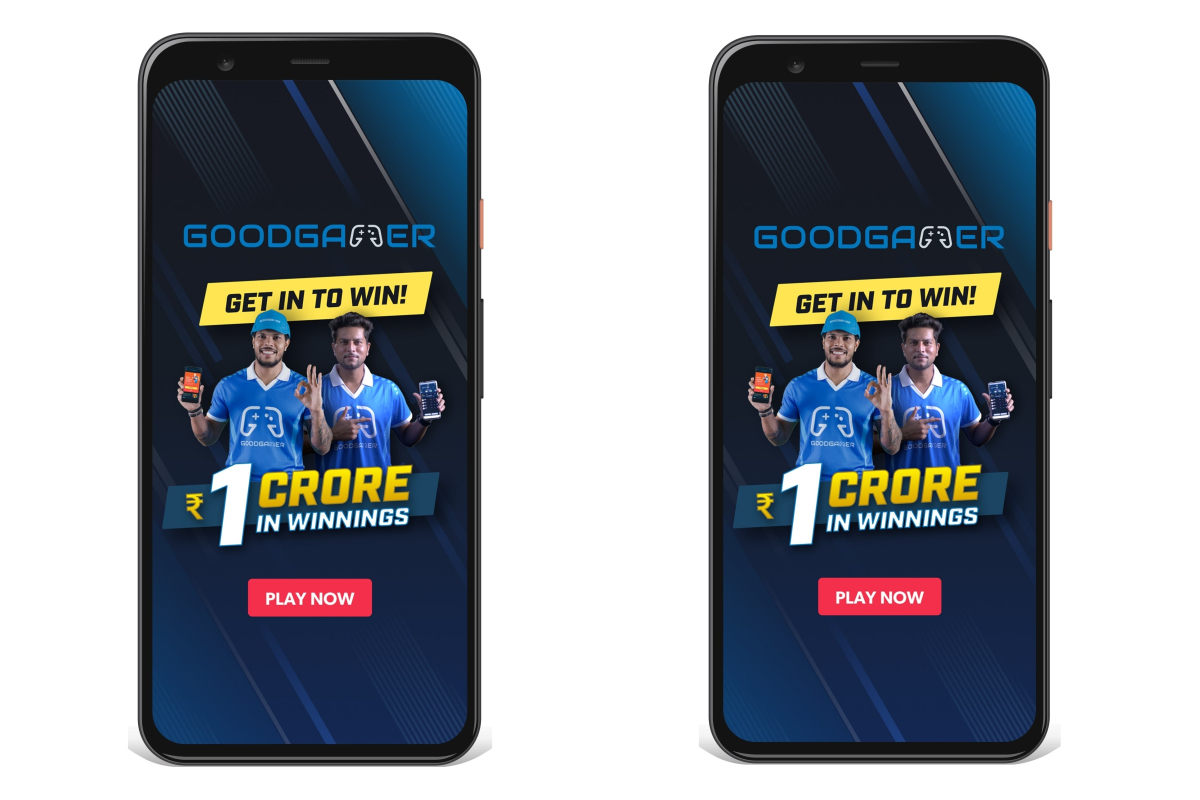 Reading Time:
3
minutes
Good Gamer Corp., a Daily Fantasy Sports and Esports platform, is pleased to announce the official launch of its GoodGamer Fantasy Gaming App.
GoodGamer is India's first Daily Fantasy Sports and true Esports gaming platform. It will launch with cricket and CS:GO and add Football (Soccer), Valorant, Dota 2, a Quiz game and Indian Rummy before 2021. GoodGamer is the first to offer several other features, including prop fantasy contests, player injury reports, player injury alerts, an AI-based lineup optimizer, and private contests where the contest creators can earn a commission for creating and managing the contests.
In addition to the official launch, GoodGamer has signed an advertising agreement with Disney+ Hotstar, the official live streaming platform for all premium sports in India, including Cricket. GoodGamer will be present as an advertiser on the biggest T20 League tournament that begins in September in UAE. Disney+ Hotstar is India's largest premium streaming platform that has changed the way Indians watch their entertainment – from their favourite TV shows and movies to sporting extravaganzas.
GoodGamer has signed international bowler's, Umesh Yadav and Kuldeep Yadav as the Company's brand influencers for the festive season to mark the return of cricket. Umesh Yadav is an Indian cricketer with 10 years of professional experience playing for multiple domestic, T20 league and national teams. He was the highest wicket-taker for India in the 2015 ICC Cricket World Cup. Yadav also plays for the national team as well as multiple domestic franchise teams.
"India and Cricket represent an incredible opportunity for GoodGamer. With a cricket fan base reaching 900 million users, the return of franchise cricket on Disney + Hotstar is the perfect place and time for launching our app. Our app is also primed to gain access to India's 350 million mobile gamers with CS:GO and our future launch of Valorant, Dota 2 and Freefire, The demographics in India couldn't be better aligned with the unique sports and Esports focus of our Daily Fantasy app," said GoodGamer CEO Charles Creighton. "We have planned to launch in the region for some time, but doing so just in time for this tournament is the icing on the cake for us. With all eyes on cricket through to the Final Match in November, our unique features will bring an attractive alternative to Indian DFS fans – fans we can keep engaged throughout the year with our year-round calendar of Esports & traditional sports contests, quiz games, and more."
GoodGamer's wholly-owned subsidiary, Good Gamer India Private Limited is located in Bangalore, India to manage operations, marketing and customer service led by former Vancouverite Ravi Nagarajachar, Vice President of Operations.
"Having lived in Vancouver, Canada, and now back in my native Bangalore, it's exciting for me to be working with the team at GoodGamer to bring this app to Indian sports and Esports fans," said Ravi Nagarajachar. "We've developed a fantastic relationship with leading Esports tournament organizers and marketing groups such as Skyesports of Chennai, one of the top Esports tournament organizers and casters in India. Skyesports will be leveraging their million+ followers, influencer contacts, and its 50 million users reach on Youtube to give us that rocket fuel for our launch here. So many cricket fans also love Esports, this is a perfect fit that makes sense."
GoodGamer is offering a deposit bonus for every deposit a player makes to enter a DFS contest. Users can earn additional money by signing up for GoodGamer's Refer-a-Friend program. The Refer-a-Friend program allows a user to earn up to ₹100 Cash Bonus for each referral and a 5% Cash Bonus on a friend's deposit up to a ₹1000 Cash Bonus. The more friends a player refers to play in a real money contest, the larger bonus. Users may register after they download the app on GoodGamer.in.
SOURCE Good Gamer Corp
Footstock Signs Chris Kamara as Brand Ambassador for 2020/21 Season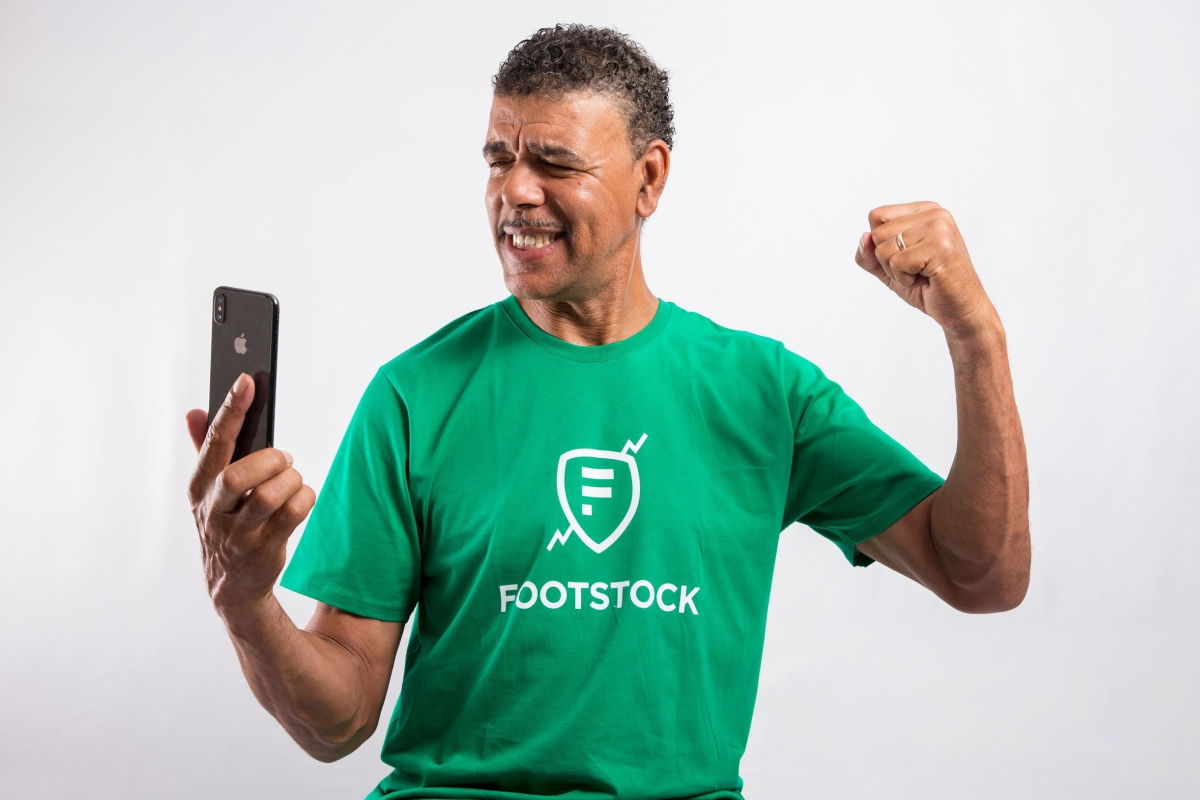 Reading Time:
2
minutes
Footstock, the unique player trading and fantasy football platform, has signed the hugely popular ex-player and broadcaster Chris Kamara.
Footie legend 'Kammy' will front the brand for the 2020/21 season, with a range of marketing and PR activations planned to help boost Footstock's awareness and UK customer base.
Kammy will voiceover Footstock's upcoming debut national radio advertising campaign on talkSPORT. He will also share exclusive content and his own Footstock recommendations with his heavily-engaged 1.7m Twitter following.
Licensed by the UK Gambling Commission, Footstock has built its player pool exponentially since launching in April 2019.
Kammy said: "Ever since gaining my lucky break being spotted playing for the Royal Navy, I've always embraced life's opportunities and working with Footstock is another exciting prospect.
"The game allows football followers to utilise their knowledge in a fun and responsible way. I can't wait to test my competitive spirit on the platform and work with the Footstock team to entertain our loyal and growing userbase."
The football betting app allows users to buy and sell player cards – stocks in Premier League stars – for real money, with the aim of locking in a profit.  A player's real-life performances on the pitch improves their in-game stats on Footstock, dictating their price and scarcity accordingly. Lucky dip-style player packs are also available to buy, offering users the chance to win random players.
Once a collection of players has been assembled, a selection of games, including daily fantasy contests based on real-life fixtures and Stat Roulette, can be played to win prize pots and other user's cards. New for the 2020/21 season, Footstock is offering a £100k free-to-enter fantasy contest.
James Copeland, Footstock CMO, said: "When we decided to bring in a brand ambassador for Footstock we had a shortlist featuring one name. We're absolutely thrilled that Kammy wanted to join us too.
"As one of football's most-loved presenters, there's really no one else quite like Kammy. Whether he's astutely analysing on the Goals on Sunday sofa or causing mayhem with his in-game reports, his thirst for the sport is unquenchable and his personality is a perfect fit for Footstock."
Kammy has been integral to Sky Sports' coverage for more than 20 years. The fan favourite's versatile presenting style has seen him branch into mainstream TV and become a household name with appearances on shows ranging from Loose Women to Have I Got News for You to Emmerdale.
Having started out representing the Royal Navy, Kammy signed for Portsmouth in 1974 and played nearly 800 professional games. He was part of Leeds United's 1989-90 second division-winning team and was a regular for Sheffield United and Middlesbrough in the top flight. After retiring he steered Bradford City from the third to the second tier as manager in 1996.