Draft Kings launches its campaign for football World Cup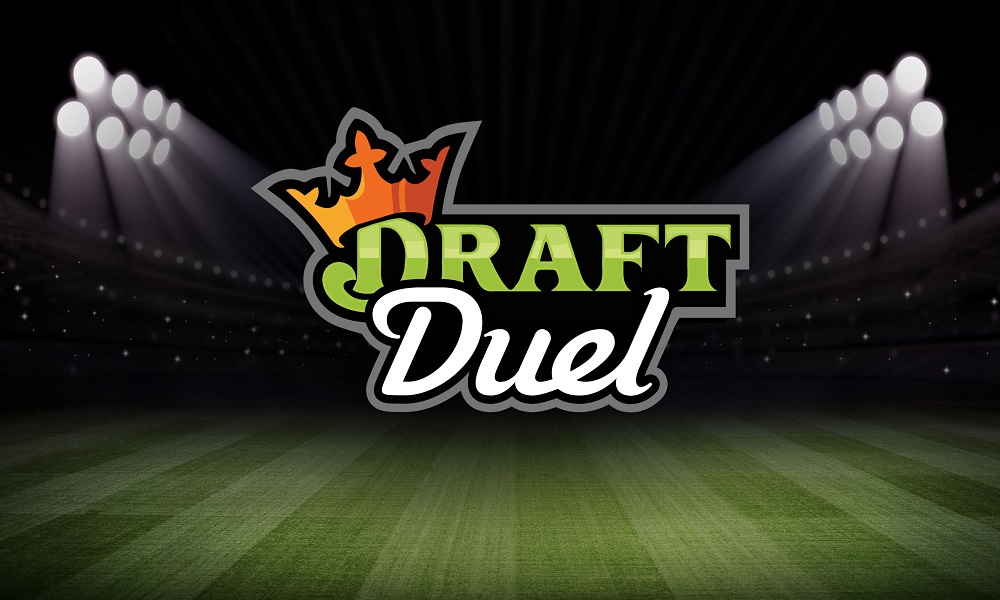 Reading Time:
3
minutes
Draft Kings Inc., a Boston-based daily fantasy sports contest provider, has started in World Cup campaign by joining hands with Jägermeister in its "Real Shot" campaign.
Chris Peddy, chief marketing officer of Mast-Jägermeister, said: "We are thrilled to be partnering with DraftKings to launch this first-to-market bracket-style competition that offers consumers a compelling, integrated sports experience and positions Jägermeister as the perfect way to enjoy the game."
Despite, the U.S. men's team not qualifying for the World Cup, the campaign allows soccer fans to make their own brackets and bet which teams have the real shot at winning the World Cup.
Paddy continued:
"With millions of engaged soccer fans in the U.S., Jägermeister, the unofficial shot of football worldwide, believes every fan has a real team and every team has a real shot at winning. We are thrilled to be partnering with DraftKings to launch this first-to-market bracket-style competition that offers consumers a compelling, integrated sports experience and positions Jägermeister as the perfect way to enjoy the game." 
GETTING INTO THE GAME
Together, DraftKings and Jägermeister created a sort of March Madness-style bracket. Soccer fans can pick the team they expect to win, and get into that team's community.
Then, the fans can pick a winner for the 48 games and snag points on DraftKings' customised scoring system.
These scores will fill two leaderboards: The Meister Leaderboard for all fans and the Community Leaderboard for the fans of the same team.
By engaging with content on the site, players can earn extra points. Group play points will also carry over to the knockout stage. Each game of knockout will require fan choices for winners. That includes the following phases: 
Round of 16
Quarter-Finals
Semi-Finals
Final
PERKS FOR PLAY
Players in the top 500 on the Meister Leaderboard at the end of group play will receive Jägermeister-branded prizes. These players are otherwise known as "Meister Leaders."
Comparatively, "Community Meisters" are the top five on the Community Leaderboard. At the end of the tournament, these five will win country-specific prizing from their community team and a Jägermeister jacket.
The "Meister," or the fan that has the most points following the competition will win an all-expenses-paid trip to the winning team's country. 
Included in this VIP soccer experience is: 
Game tickets
Transportation
Swag
Extra cash
 SPORTS BETTING RULING CHANGING THE DFS LANDSCAPE
This effort comes as no surprise following the Supreme Court ruling on sports betting. Already, there have been a variety of responses to this ruling. Some football players are even striking back already at sports betting legalisation efforts as they supposedly violate rights of publicity.
Even though each state must develop its own sports betting legalisation, some aren't waiting around for legalised nationwide sports betting.
DraftKings Sportsbook launched its campaign in New Jersey already with marketing on billboards and transit signage.
For the record, this is DraftKings' first foray into sports betting; this is not daily fantasy sports. But, over time, DFS operators have kept a safe distance from sports gambling and sports betting in favour of fantasy sports.
Legal Sports Report reported that in November of last year, executives started pivoting, expressing interest with internal memos and relocations to Boston (headquarters) and Hoboken (new office).
DraftKings also hired a new Head of Sportsbook for the new opportunity out of that New Jersey office. Already, DraftKings was seeking partnerships to hit the market with a land-based casino license or partner familiar with sportsbook tech.
With Jägermeister, all it took was disappointment to get involved.
With the US men's team not making it into the World Cup, Jägermeister took it a bit as a loss. Its football roots date back to 1973.
Jägermeister was the first to put its logo on a sports jersey for a German football club. While its sister team in Germany (and as a German-owned company) may still have a chance, this opportunity presented itself as another way to get in the game, Peddy said to AdWeek. 
WORLDLY ASSOCIATION? 
Interestingly enough, DraftKings and Jägermeister are not official FIFA World Cup sponsors, so you won't see trademarks or specific references to World Cup, reported AdAge.
Others are also jumping on this bandwagon, including Fox Sports and genetic research firm 23andMe. According to AdAge, the partnership encourages enthusiasts to select the team that represents their ancestral origins. Consumers will do this with digital, social and out-of-home executions and branded store displays in Best Buy stores. That way, 23andMe customers can find connection via their DNA.
Others looking to be in the market by NFL season 2018? Paddy Power Betfair and FanDuel. Both are rushing the US sports betting market to drive profit.
Soccer isn't the only game DraftKings is looking to change up this year. DraftKings also recently released a new PGA format that matches the WGC-Dell Technologies Match Play for future major PGA golf tournaments. 
Source: PlayUSA
FastPick comes home to Resorts for jackpot sports payouts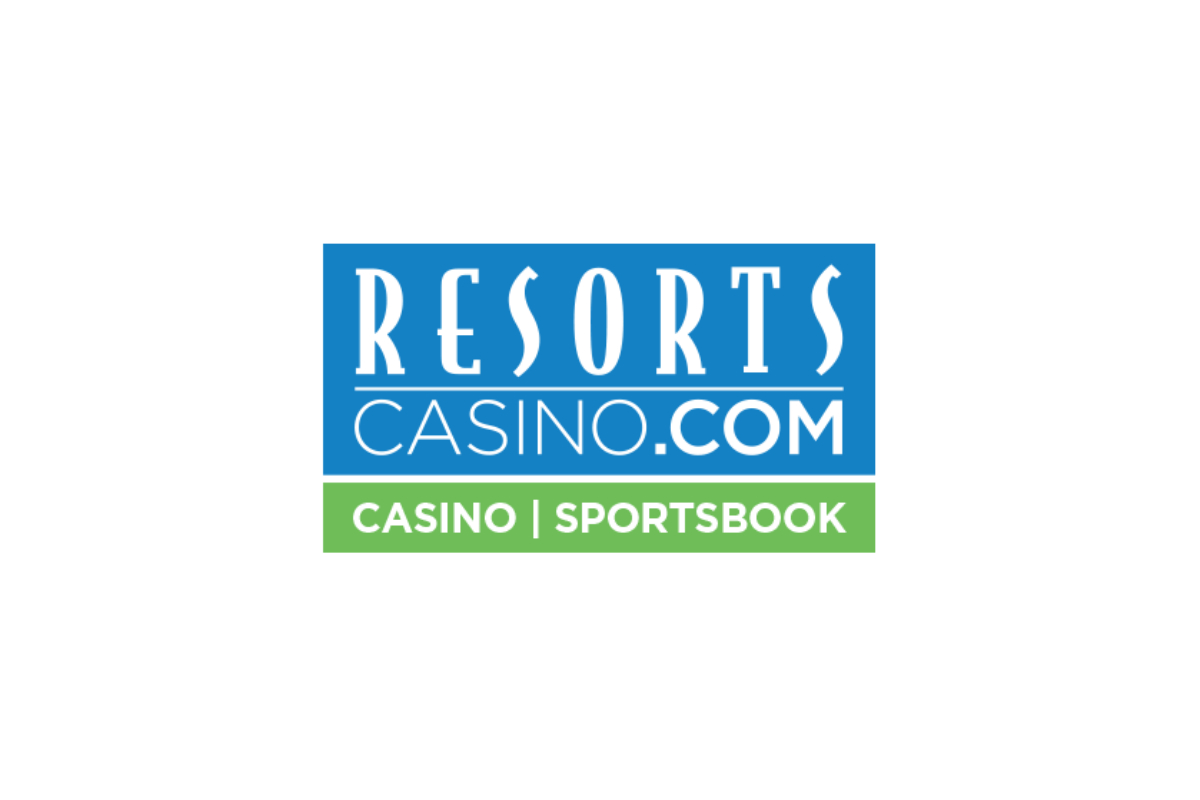 Reading Time:
2
minutes
FastPick, the number-one game for head-to-head and over/under fantasy match-ups between the world's biggest sports stars, is coming home to ResortsCasino.com, the first casino in Atlantic City.
Just click the FastPick tab on the ResortsCasino.com site to get some skin in the game, as your fortunes rise and fall alongside the performance of your favorite players.
Ever wanted to ride LeBron James' hot hand? Feeling Aaron Rodgers will rack up more passing yards than Tom Brady any given Sunday? Or think Mike Trout will outhit Bryce Harper?
With FastPick, you can now select your preferred head-to-head match-ups and player over/unders on some of the most high-profile games. It's straightforward fantasy against the house, as FastPick takes the payout pools and DFS sharks out of the equation, allowing players to define their own payouts.
Simply combine 3-10 player picks in parlay-style entries – and if all your chosen players earn more Fantasy Points than their respective rivals, you'll scoop jaw-dropping payouts of between x5 and x500 your original stake. It's that easy – no sharks, no rosters, no complex scoring systems.
It's just the latest development from the ResortsCasino.com lobby, which now houses a leading sportsbook, alongside over 500 online casino games, including slots, table games and Live Dealer tables.
With ResortsCasino.com, you get rewarded for your play with cashback promos, deposit matches, and the best loyalty program around – all backed by nine different deposit and withdrawal methods. Sign up now and get a 100% bonus up to $1,000 on your first deposit, plus your first sports bet matched, up to $250.
Commented Ed Andrewes, Owner of EAGC, lead consultant to Resort Digital Gaming: "We originally designed FastPick to accommodate every sports fan who wanted to get a slice of the action but didn't have the time to compete effectively against those predatory DFS sharks.
"Now, in an evolving sports betting landscape, this fast-growing, easy-access take on head-to-head betting fuses the best of sportsbook props and DFS with some towering jackpots. Our players just love taking on the house in a series of one-on-one performance markets, featuring the superstars of US sports. We're thrilled to be bringing the next generation of fantasy sports betting home to Resorts."

For more information, please visit ResortsCasino.com.
Indian gaming company Delta acquires stakes in HalaPlay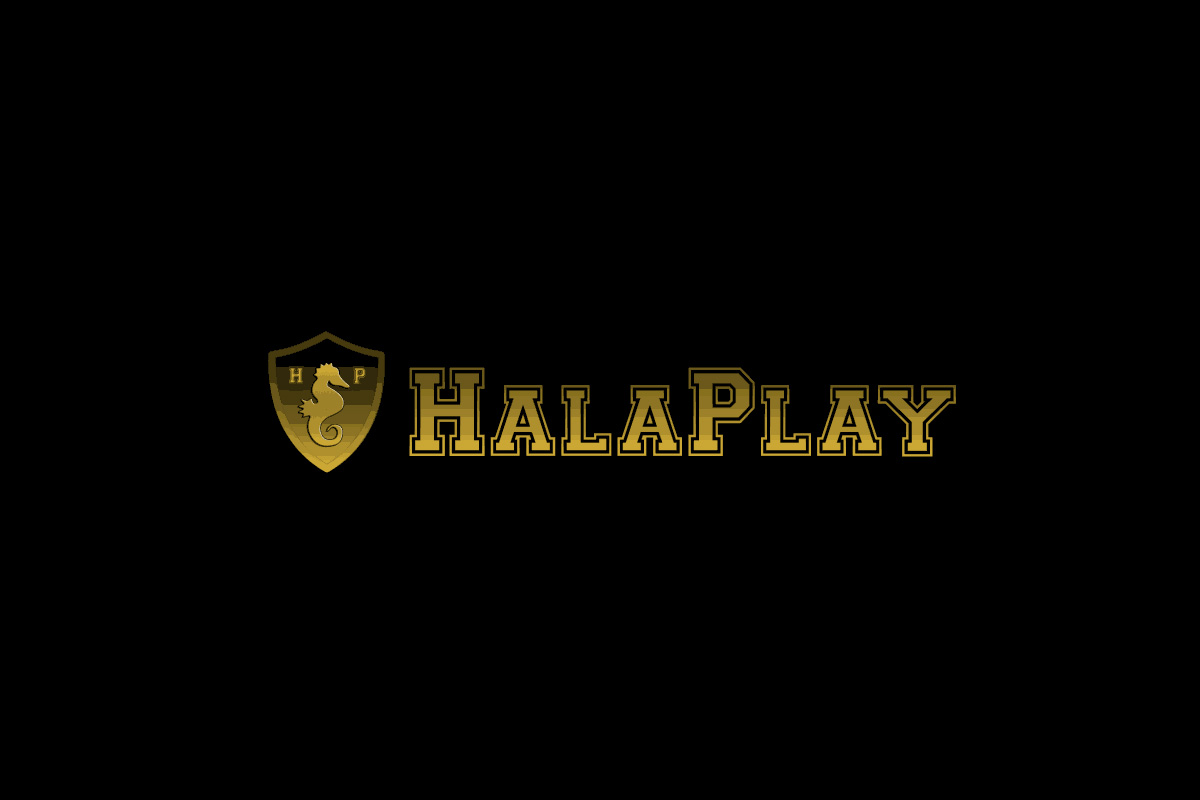 Reading Time:
1
minute
Delta Corporation, one of the largest gaming and hospitality companies in India, has acquired stakes in the Indian fantasy sports developer HalaPlay. The company has revealed this in a filing with the National Stock Exchange of India.
As per the communication, the company has bought 31,994 equity shares or a 15.52 per cent stake in HalaPlay Technologies Pvt Ltd.
Delta will pay Rs. 15.50 crores in cash for its interest in the fantasy sports operator in two tranches. The hotel and casino company also pointed out that it intends to finalise the transaction before 1 May 2019, subject to conditions precedent by HalaPlay.
Delta is India's only listed casino and hospitality company. It operates casinos in three Indian provinces where gambling is legal: the states of Goa and Sikkim and the district of Daman. The company operates the Adda52 online gaming operation which features online poker and online games of rummy.
Under the terms of its deal to acquire a minority stake in HalaPlay, Delta said that its wholly owned subsidiary Gaussian Networks Private Limited has entered into an agreement to transfer its fantasy sports business as a going concern to HalaPlay. Gaussian will be allotted 10,320 shares in HalaPlay as a result from the transfer. It will thus acquire a 4.03 per cent stake in the fantasy sports operator.
Delta expects to complete all related transactions by 1 May 2019.
Scout Gaming signs deal with Indian Playsafe Games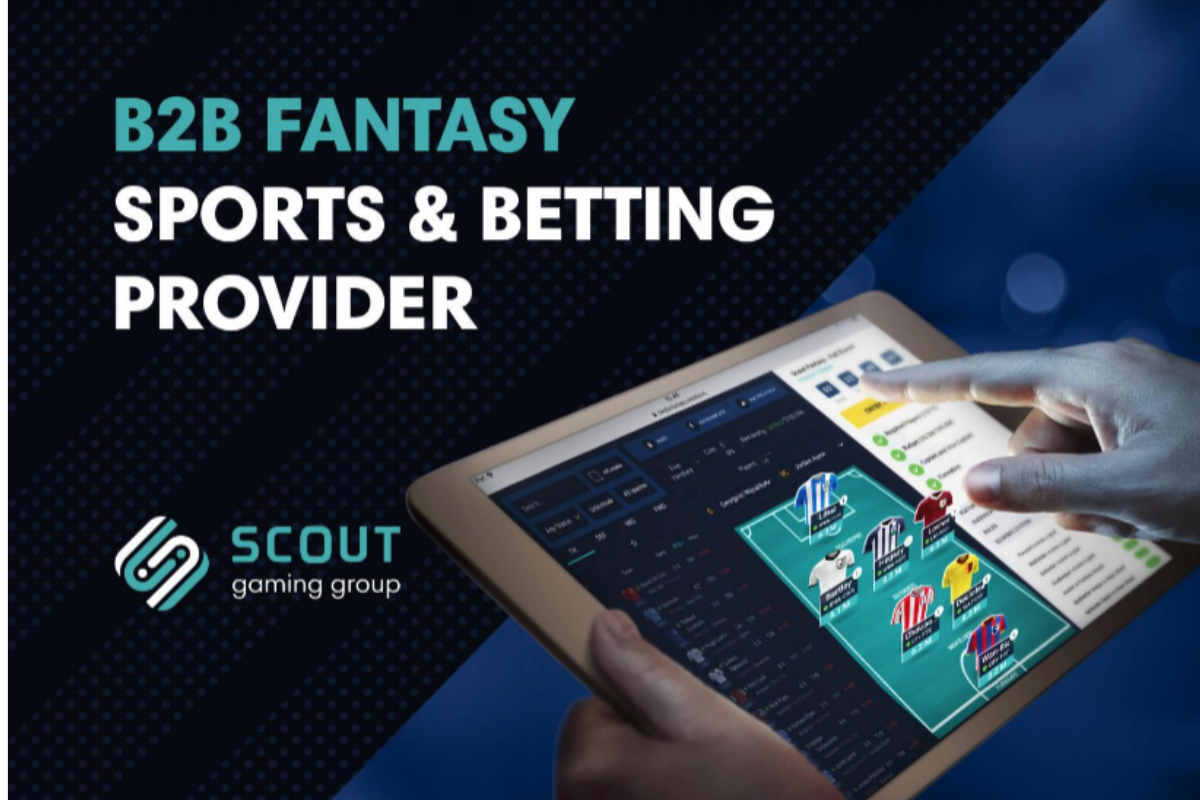 Reading Time:
2
minutes
Scout Gaming has entered into a licensing agreement that allows the brand Scoring 11, which will be run in the same company as Indibet.com, to access Scout Gaming's full product range.
"This is the third customer agreement we sign where the counter-party is expected to have a significant presence in the Indian market that is growing strongly. Cricket is a huge sport locally and I'am excited about continuing to grow the liquidity network we have established. Further on this means larger prize pools and a more attractive product" comments Scout Gaming CEO, Andreas Ternström.
"We see how Fantasy Sports has a strong growth in the country. With players like Dream11 who are extremely popular at the forefront, we have explored the possibilities of expanding our value chain to operator business focusing exclusively on fantasy sports. After that scan of the market, Scout Gaming came across as the most competitive player, having established a global liquidity network with access to both popular local sports such as Cricket and Kabaddi, but also international leagues such as Premier League are something we believe will be winning in the long run", comments Harshit Mehta, CEO of Indiabet.com.
Sports Gaming UK which owns Indiabet.com holds stake in Scoring 11 (Playsafe Games Pvt Ltd). IndiaBet is run by Harshit Mehta in India and he owns majority shares in Playsafe Games Pvt Ltd. Indiabet.com is originally an affiliate focusing on the Indian market. Scout Gaming's products are expected to be launched during the year. Scoring 11 is also expected to be part of Scout Gaming's global liquidity network. Fantasy Sports is considered a skill game in India and is thus fully legal.
About Scout Gaming Group:
Scout Gaming Group is a licensed and regulated provider of B2B Daily Fantasy Sports and pool betting. The company offers a flexible and customizable network-based Fantasy Sports solution with support for most sports and leagues through an in-house StatCenter which also provides real-time information to players. Local sports can be provided on request. The Group has approximately 70 staff and is headquartered in Stockholm, Sweden with development and operations in Bergen, Norway and Lviv, Ukraine. Sales, support and product management is handled from the office in Malta.