Draft Kings launches its campaign for football World Cup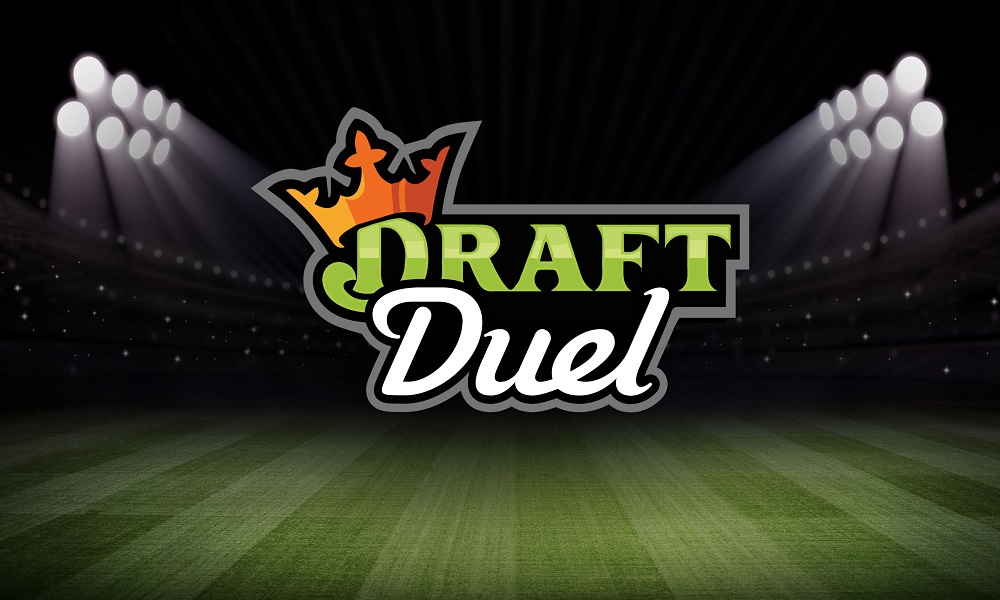 Reading Time:
3
minutes
Draft Kings Inc., a Boston-based daily fantasy sports contest provider, has started in World Cup campaign by joining hands with Jägermeister in its "Real Shot" campaign.
Chris Peddy, chief marketing officer of Mast-Jägermeister, said: "We are thrilled to be partnering with DraftKings to launch this first-to-market bracket-style competition that offers consumers a compelling, integrated sports experience and positions Jägermeister as the perfect way to enjoy the game."
Despite, the U.S. men's team not qualifying for the World Cup, the campaign allows soccer fans to make their own brackets and bet which teams have the real shot at winning the World Cup.
Paddy continued:
"With millions of engaged soccer fans in the U.S., Jägermeister, the unofficial shot of football worldwide, believes every fan has a real team and every team has a real shot at winning. We are thrilled to be partnering with DraftKings to launch this first-to-market bracket-style competition that offers consumers a compelling, integrated sports experience and positions Jägermeister as the perfect way to enjoy the game." 
GETTING INTO THE GAME
Together, DraftKings and Jägermeister created a sort of March Madness-style bracket. Soccer fans can pick the team they expect to win, and get into that team's community.
Then, the fans can pick a winner for the 48 games and snag points on DraftKings' customised scoring system.
These scores will fill two leaderboards: The Meister Leaderboard for all fans and the Community Leaderboard for the fans of the same team.
By engaging with content on the site, players can earn extra points. Group play points will also carry over to the knockout stage. Each game of knockout will require fan choices for winners. That includes the following phases: 
Round of 16
Quarter-Finals
Semi-Finals
Final
PERKS FOR PLAY
Players in the top 500 on the Meister Leaderboard at the end of group play will receive Jägermeister-branded prizes. These players are otherwise known as "Meister Leaders."
Comparatively, "Community Meisters" are the top five on the Community Leaderboard. At the end of the tournament, these five will win country-specific prizing from their community team and a Jägermeister jacket.
The "Meister," or the fan that has the most points following the competition will win an all-expenses-paid trip to the winning team's country. 
Included in this VIP soccer experience is: 
Game tickets
Transportation
Swag
Extra cash
 SPORTS BETTING RULING CHANGING THE DFS LANDSCAPE
This effort comes as no surprise following the Supreme Court ruling on sports betting. Already, there have been a variety of responses to this ruling. Some football players are even striking back already at sports betting legalisation efforts as they supposedly violate rights of publicity.
Even though each state must develop its own sports betting legalisation, some aren't waiting around for legalised nationwide sports betting.
DraftKings Sportsbook launched its campaign in New Jersey already with marketing on billboards and transit signage.
For the record, this is DraftKings' first foray into sports betting; this is not daily fantasy sports. But, over time, DFS operators have kept a safe distance from sports gambling and sports betting in favour of fantasy sports.
Legal Sports Report reported that in November of last year, executives started pivoting, expressing interest with internal memos and relocations to Boston (headquarters) and Hoboken (new office).
DraftKings also hired a new Head of Sportsbook for the new opportunity out of that New Jersey office. Already, DraftKings was seeking partnerships to hit the market with a land-based casino license or partner familiar with sportsbook tech.
With Jägermeister, all it took was disappointment to get involved.
With the US men's team not making it into the World Cup, Jägermeister took it a bit as a loss. Its football roots date back to 1973.
Jägermeister was the first to put its logo on a sports jersey for a German football club. While its sister team in Germany (and as a German-owned company) may still have a chance, this opportunity presented itself as another way to get in the game, Peddy said to AdWeek. 
WORLDLY ASSOCIATION? 
Interestingly enough, DraftKings and Jägermeister are not official FIFA World Cup sponsors, so you won't see trademarks or specific references to World Cup, reported AdAge.
Others are also jumping on this bandwagon, including Fox Sports and genetic research firm 23andMe. According to AdAge, the partnership encourages enthusiasts to select the team that represents their ancestral origins. Consumers will do this with digital, social and out-of-home executions and branded store displays in Best Buy stores. That way, 23andMe customers can find connection via their DNA.
Others looking to be in the market by NFL season 2018? Paddy Power Betfair and FanDuel. Both are rushing the US sports betting market to drive profit.
Soccer isn't the only game DraftKings is looking to change up this year. DraftKings also recently released a new PGA format that matches the WGC-Dell Technologies Match Play for future major PGA golf tournaments. 
Source: PlayUSA
American Football Fans Invited to Tackle 2018-2019 NFL Season on DraftKings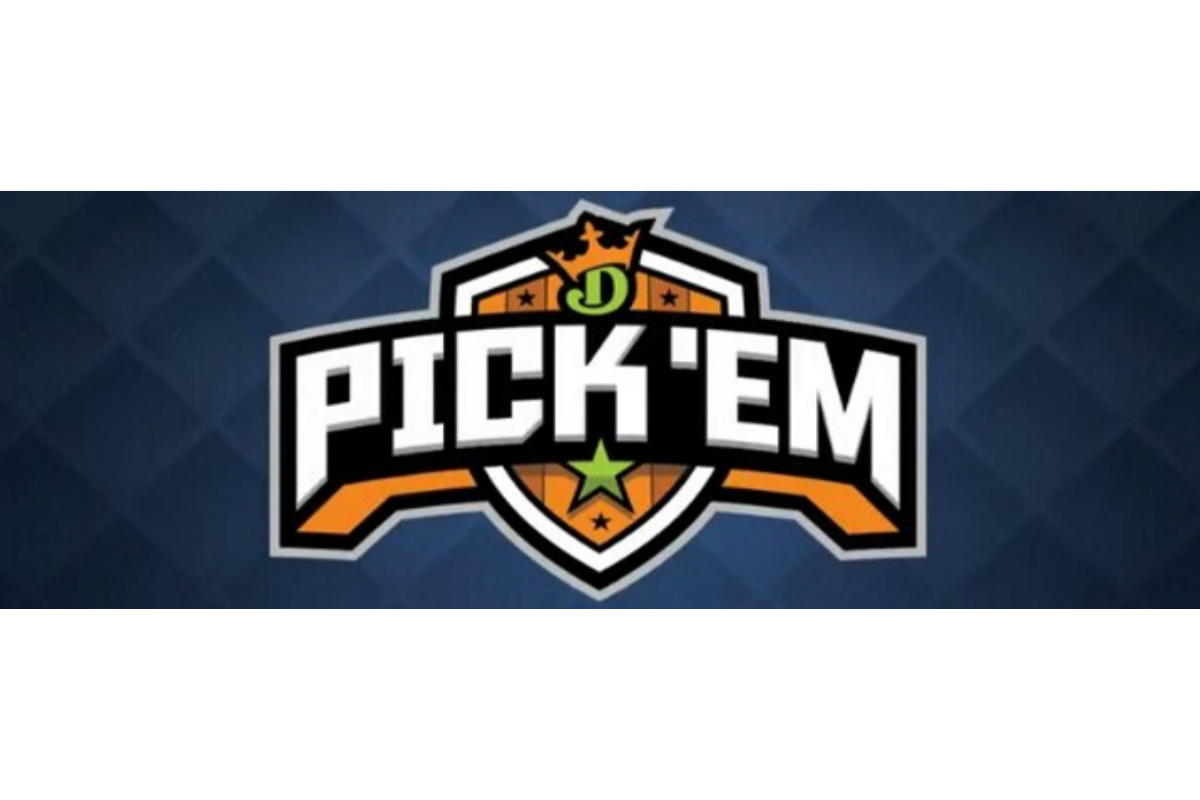 Reading Time:
3
minutes
New Ways to Play Fantasy Football on DraftKings Arrive with Millions in Total Guaranteed Prizes
The NFL season is back, and with it are the biggest and best ways to play fantasy football that DraftKings has ever offered. In honor of American football's return, DraftKings will be giving away massive prizes, including a $1M USD first-place prize in this Sunday's Millionaire Maker competition – which costs only $20 USD to enter, and will have $5M USD in total prizes for winning participants. DraftKings is also introducing brand new ways to play while still offering annual favorites for its busiest sport, which saw more than 90 million paid contest entries last year.
"The return of American football is our busiest time of year, and we look forward to it with more anticipation and enthusiasm every season," said Jeffrey Haas, Chief International Officer at DraftKings. "We are able to tap in to the growing NFL fan base around the world, with DraftKings acting as the second screen for people watching games in the UK, Ireland, Germany and Australia. We make it more fun to be a fan because you can compete with other fans at home, in their countries and around the world. DraftKings has been working tirelessly this offseason on several new game modes, including Flash Draft and Team Pick 'Em, which we cannot wait for our customers to experience."
NFL fans will be able to play fantasy football on DraftKings in many ways, including:
No matter the NFL players and teams that emerge this season, DraftKings is now offering more ways than ever to maximize how fun it can be to play, watch and engage in football, all season long.
About DraftKings:
DraftKings is a global sports technology and entertainment company that believes life is more fun with skin in the game. Its mission is to bring fans closer to the games they love via a unique combination of daily fantasy sports and media platforms that combined, deliver "The Game Inside The Game." Founded in 2012 by Matt Kalish, Paul Liberman and Jason Robins, DraftKings is headquartered in Boston, USA, and offers daily fantasy sports contests across 11 professional sports in 8 countries, including the U.S., Canada, U.K and Australia.
Scout Gaming client StarPick reached 1 million registered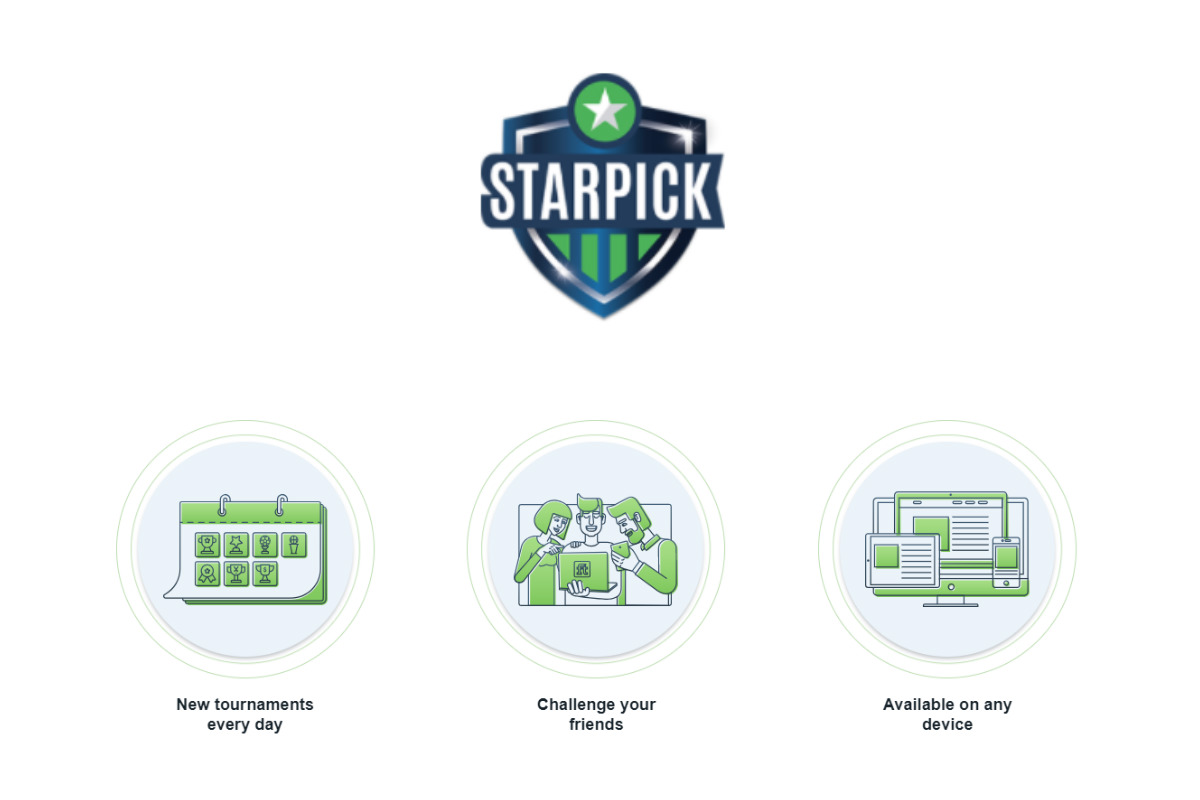 Reading Time:
2
minutes
StarPick ltd reached 1 million registered users just 5 months after launch.
Scout Gaming is pleased to announce that our first ever Indian client, Starpick ltd, has reached 1 million registered users. The achievement was reached in less than 5 months after launch. Having initially operated tournaments exclusively for Starpick players only, the Indian DFS operator has now been integrated into the Scout network, sharing player liquidity with Scouts other network clients on certain international events. During the autumn Starpick plans to gradually join a larger part of the internationally shared tournaments.
"It's impressing that StarPick managed to reach such a high level of user attraction within only a couple of months. With Scout Gaming being the sole game provider for Starpick, it clearly demonstrates the strong product offering that we have" commented Scout Gaming CEO Andreas Ternström.
"We are extremely happy to have chosen Scout Gaming as our provider. It's been a true pleasure working with technology that offers the highest level of flexibility and delivers innovative groundbreaking features. Scout Gaming being able to offer us any sport that we need, has enabled us to reach this important milestone. We look forward continuing working together towards our goal of increasing our player database 10 times over in the coming years and expanding the business into other continents "commented Starpick Co-Founder Ulf Ekberg.
For additional information, please contact:
Scout Gaming Group
Andreas Ternström, CEO
Tel: +46 706 770 660
E-mail: at@scoutgg.com
Starpick
Rohit Nair
Tel UK: +44 7398 258 002
Tel India: +91 996 446 0133
E-mail: rohit@starpick.in
About Scout Gaming Group:
Scout Gaming Group is a licensed and regulated provider of B2B Daily Fantasy Sports and pool betting. The company offers a flexible and customizable solution with support for most sports and leagues through an in-house StatCenter which also provides real-time information to players. Local sports can be provided on request. The Group has approximately 60 staff and is headquartered in Stockholm, Sweden with development and operations in Bergen, Norway and Lviv, Ukraine. Sales, support and product management is handled from the office in Malta.
Global Daily Fantasy Sports Inc. Announces Results of Annual General Meeting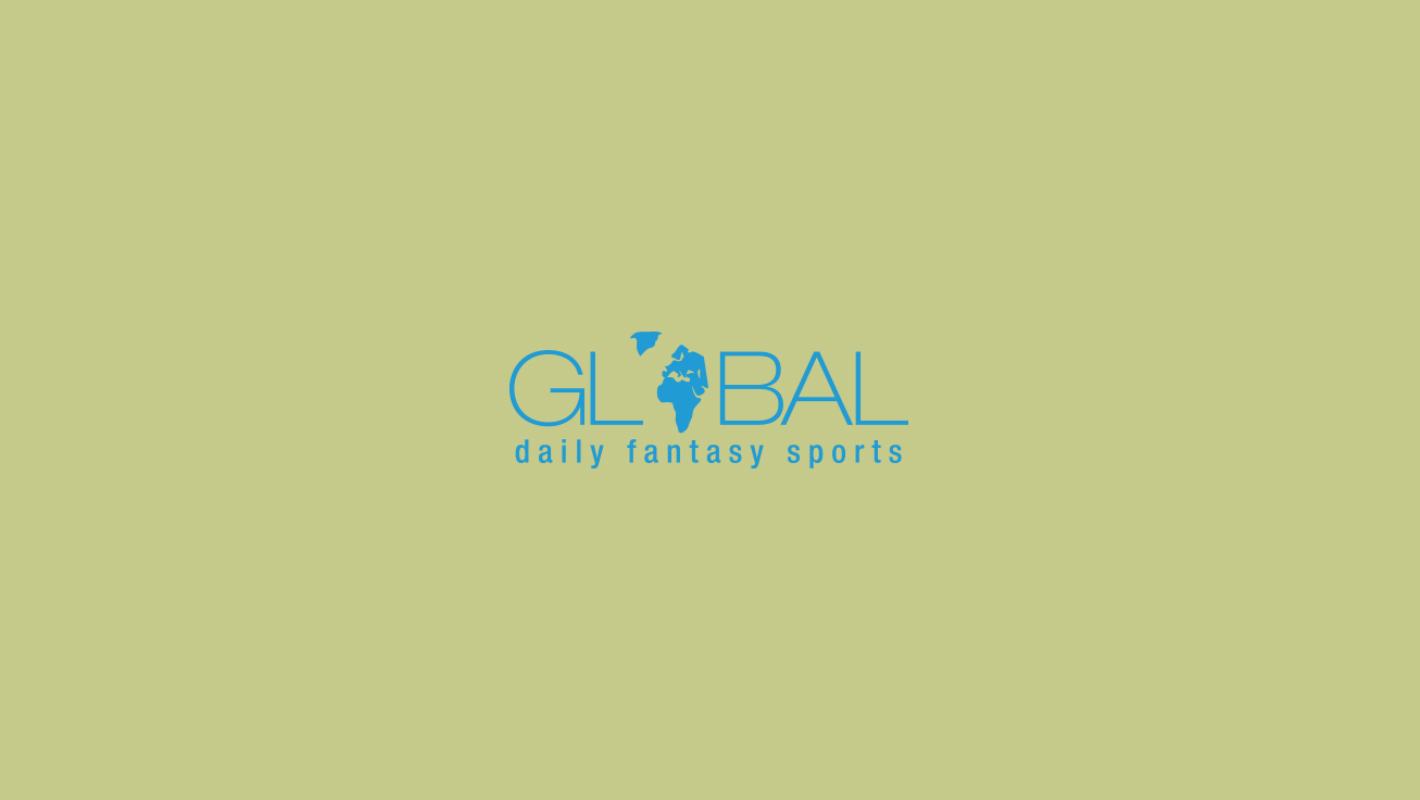 Reading Time:
3
minutes
VANCOUVER, Aug. 23, 2018  – Global Daily Fantasy Sports Inc. (TSX-V: DFS) ("Global" or the "Company") is pleased to announce that at the annual general meeting of shareholders of the Company (the "AGM") held on August 20, 2018, the shareholders elected Messrs. Darcy Krogh, James Penturn, Nick DeMare, Michele Marrandino and William Scott as directors of the Company.  The shareholders also passed all other resolutions including an ordinary resolution to ratify and approve the Company's existing stock option plan, pursuant to which the Company may grant stock options up to 10% of its issued and outstanding common shares at the time of the grant.
At the Board meeting held following the AGM, the Board appointed Mr. Darcy Krogh as President and Chief Executive Officer of the Company, Mr. James Penturn as Chairman, Mr. Justin Shulman as Chief Operating Officer and Mr. Paul Dever as Chief Financial Officer and Corporate Secretary.  Further, the Board appointed Messrs. James Penturn, Nick DeMare and Michele Marrandino to the Audit and Compensation Committee of the Company.
The Board also approved a granting of stock options to a director and employee of the Company for the purchase of up to 300,000 shares, at a price of $0.15 per share, for a period of three years.
The Company is pleased to announce that it has closed the first tranche of the private placement financing (the "Private Placement") announced in the Company's news release dated June 21, 2018. In this first tranche 6,234,257 units (the "Units") were issued at a price of $0.15 per Unit for gross proceeds of approximately $935,139. Each Unit is composed of one common share of the Company and one-half of one transferable common share purchase warrant (each whole warrant, a "Warrant"). Each Warrant will entitle the holder thereof to purchase one additional common share of the Company at an exercise price of $0.40 until August 16, 2021 (the "Expiry Date").  Notwithstanding the foregoing, the Expiry Date of the Warrants may be accelerated by the Company, at its sole option, by giving notice to the holders of the Warrants thereof, if over a period of 15 consecutive trading days commencing at any time after August 16, 2019, the volume-weighted average trading price of the common shares of the Company on the TSX Venture Exchange (the "Exchange") or such other stock exchange where the majority of the trading volume occurs, exceeds $0.60.
The securities issued pursuant to the Private Placement are subject to a hold period under applicable Canadian securities laws, expiring on December 17, 2018.
The Company intends to use the net proceeds of the Private Placement for, new sport development, sales and marketing activities in core and new markets and general working capital.
The Company also announces that the Exchange has granted an extension to September 6, 2018 for filing final documentation in respect of the Private Placement.
About Global Daily Fantasy Sports Inc.
Global Daily Fantasy Sports Inc. (TSX-V: DFS), with its subsidiaries, is a licensed and regulated provider of fantasy sports software with offices in Malta, Toronto and Vancouver. Its platform is a multi-tenant gateway that allows operators to offer their customers a world class Daily Fantasy Sports software solution. The platform allows for seamless integration at the operator level without having to share or compromise any sensitive customer data. Joining the Company's network allows operators to capitalize on a mature infrastructure, with shared liquidity, that was built specifically for regulated market environments. As a true B2B global network, the Company is a SaaS product that offers a turn- key solution for sportsbook operators, land-based operators, media groups, and big database companies to participate in the daily fantasy sports industry.
Neither TSX Venture Exchange nor its Regulation Services Provider (as that term is defined in the policies of the TSX Venture Exchange) accepts responsibility for the adequacy or accuracy of this release.
Source: Global Daily Fantasy Sports Inc.