Malta: The Jurisdiction Of Choice For Blockchain Businesses?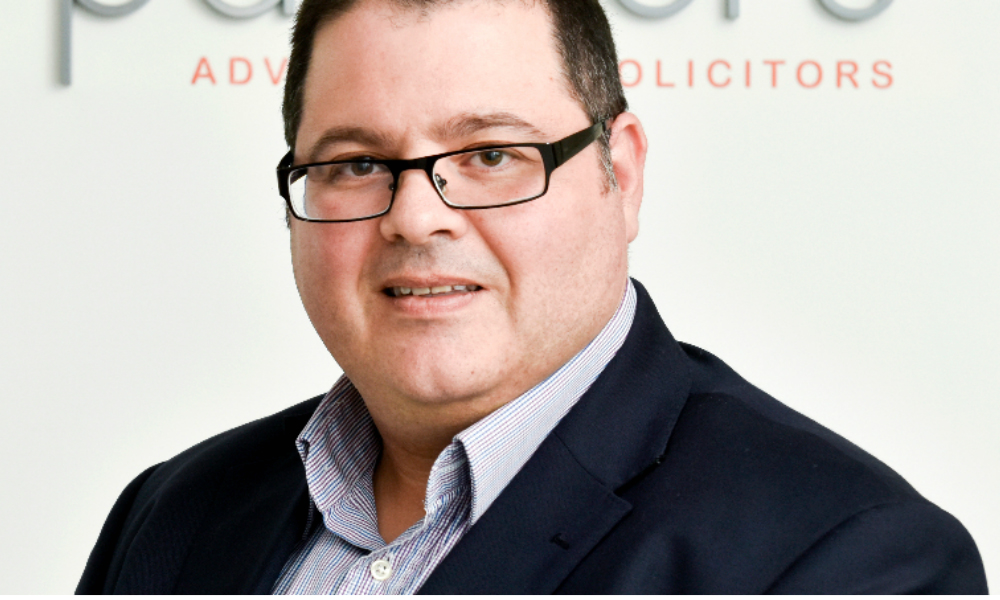 Reading Time:
5
minutes
The below interview has been conducted by Jo Caruana (MaltaChamber.org.mt) – View original source here.
Dr Joseph F. Borg, an advocate and partner at WH Partners, talks through the history of Blockchain and highlights its potential path for the future.
There is an absolute buzz about cryptocurrencies at the moment, as well as whether to invest in them, or to put them down to a scam. Either way, the business world is fascinated.
One expert on the subject is Dr Joseph F. Borg, an advocate and partner at WH Partners, who heads the Blockchain Advisory and the Gaming and Gambling Advisory sections of the firm. On top of that, he is the Vice-President and Co-Founder of BitMalta, which is a non-profit organisation that promotes and stimulates discussion about Blockchain technology and cryptocurrencies in Malta.
"Let's begin by explaining what a cryptocurrency actually is," Dr Borg says. "Essentially, it is a type of convertible virtual currency secured by cryptography that is built on top of the Blockchain – a type of distributed ledger technology which does away with the need for a third-party clearinghouse and central issuer. As a result of their underlying decentralised technology, cryptocurrencies have introduced much-needed competition in the digital payments industry and have the potential to contribute positively to citizens' welfare and economic development, including in the financial sector. Some of the most popular touted benefits of cryptocurrencies are their ability to lower transaction and operational costs, to promote financial inclusion, to enhance the resilience and speed of payment systems, and to increase users' security and privacy, among others."
Nevertheless, the idea presented by cryptocurrencies – the first of which was Bitcoin – was not in fact new. A number of similar virtual currency systems including e-Cash, Bit Gold and RPOW, were introduced in the 1990s.
"The true innovation of cryptocurrencies following the 'Bitcoin model' is their innovative approach to addressing the 'double spending problem'," Dr Borg continues. "This refers to the inherent difficulty of sending money or anything valuable over the internet since a digital asset essentially comprises a digital file that can be duplicated or falsified."
Pre-Bitcoin, existing virtual currency systems required the use of an intermediary or clearinghouse to manage and verify the transaction (and ensure that the same money was not spent twice). The Blockchain, which underlies cryptocurrencies, does away with the need for such an intermediary by keeping a record of every transaction on a time-stamped database that is dispersed among the different users of the network. "Blockchain's solution to the 'double spending problem' has been described as its 'revolutionary promise' and the hype factor surrounding the technology has now led multiple companies to unveil a multitude of Blockchain initiatives," the advocate continues.
"The hype is really about Blockchain and not cryptocurrencies per se. Cryptocurrencies are really the very first application of Blockchain technology, and which have the potential to disrupt the payments industry, once they have achieved the level of mainstream use."
On the other hand, Blockchain has more widespread potential applications, in myriad industries, including but not limited to the spheres of finance, healthcare, energy and entertainment. "The buzz surrounding Blockchain technologies continues to grow, and this is most evidently illustrated by the rapid increase in the creation of not only new cryptocurrencies (the so-called 'altcoins'), but also by the creation of self-executing digital contracts (smart contracts), intelligent assets which may be controlled over the Internet (smart property), and decentralised autonomous organisations (DAOs) which can operate over a network of computers without human intervention, among many other applications," Dr Borg says.
Locally, Government approved its National Blockchain Strategy in April 2017 and, just a few months later, launched a Blockchain Taskforce with a view to establish the Maltese legal system as the leading international hub for digital technology innovation.
"Currently, the only concrete step undertaken by Government towards achieving a comprehensive regulatory framework for operators wishing to provide services incorporating Blockchain technology is the Supplementary Rules for Collective Investment Schemes Investing in Virtual Currencies, issued by the local financial regulator, the Malta Financial Services Authority (MFSA)," Dr Borg says.
Following on from this, a consultation document was published on 16th February 2018 proposing three legislative instruments: the Malta Digital Innovation Authority (MDIA) Bill, the Technology Arrangements (TAs) Bill and the Virtual Currency (VC) Bill. The MDIA Act is envisaged to provide for the establishment of a national regulatory body that will oversee the voluntary certification of TAs such as smart contracts and cryptocurrency platforms, and the registration of Technology Service Providers (TSPs) including the auditors and administrators of TAs. The MDIA will be responsible, inter alia, for the protection of users and consumers which interface or use DLT, the harmonisation of practices and the adoption of standards in the Maltese sector, and the promotion of legal certainty in the application of laws to DLT businesses, in both a national and a cross-border context.
"Mindful that the disruptive nature of Blockchain technology renders it apt to have spill-over effects in an array of sectors, the MDIA Act is proposed to prescribe a Joint Coordination Board with the responsibility of fostering effective cooperation between National Competent Authorities like the MFSA and the Malta Gaming Authority (MGA)," Dr Borg continues. "The consultation document also proposes a VC Act which will largely follow the principles laid down in the MFSA's discussion paper on ICOs, virtual currencies and related service providers. It is projected that the VC Act will provide for a Financial Instruments Test which will determine whether a particular cryptocurrency, within the context of an ICO or on a stand-alone basis, constitutes a 'financial instrument' which must comply with applicable local and EU investment services legislation.
"With this in mind, Government evidently looks favourably upon Blockchain-based businesses and is actively seeking to create a workable regulatory framework to further promote this nascent industry and to become a pioneer in regulating DLT and Blockchain technology. While other jurisdictions have chosen to regulate Blockchain-related operations in a piecemeal fashion, focusing only on the areas that the respective governments/states consider to be of importance (such as issues of taxation or money laundering), the Maltese Government is considering a holistic, all-encompassing regulatory approach to creating the most attractive environment for Blockchain start-ups to choose Malta as their base. Evidently, the recent announcement by cryptocurrency exchange Binance (the largest cryptocurrency in the world in terms of volume) is proof that Malta is indeed becoming a melting pot for Blockchain businesses, start-ups and industry giants alike."
Finally, Dr Borg assesses the main challenges that lie ahead of making Malta the jurisdiction of choice for companies engaged in Blockchain technology and cryptocurrencies.
"While the debate surrounding the possibility for centralised rules to regulate decentralised technologies remains unsettled, there seems to be consensus by the stakeholders and market players of the Blockchain and cryptocurrency industry that some form of regulation (especially in the form of guidance) is important," he says.
"The greatest challenge to make Malta the jurisdiction of choice for Blockchain-based businesses therefore rests in any proposed regulatory framework not falling prey to over-regulation. The test for local policymakers and regulators will be the development of a regulatory system which addresses the primary policy concerns of Blockchain technologies (such as money laundering and illicit activities), without smothering the benefits which the new technology and its various applications are poised to provide to legitimate users, including companies."
Source:  MaltaChamber.org.mt
GAN Partners with Agua Caliente Band of Cahuilla Indians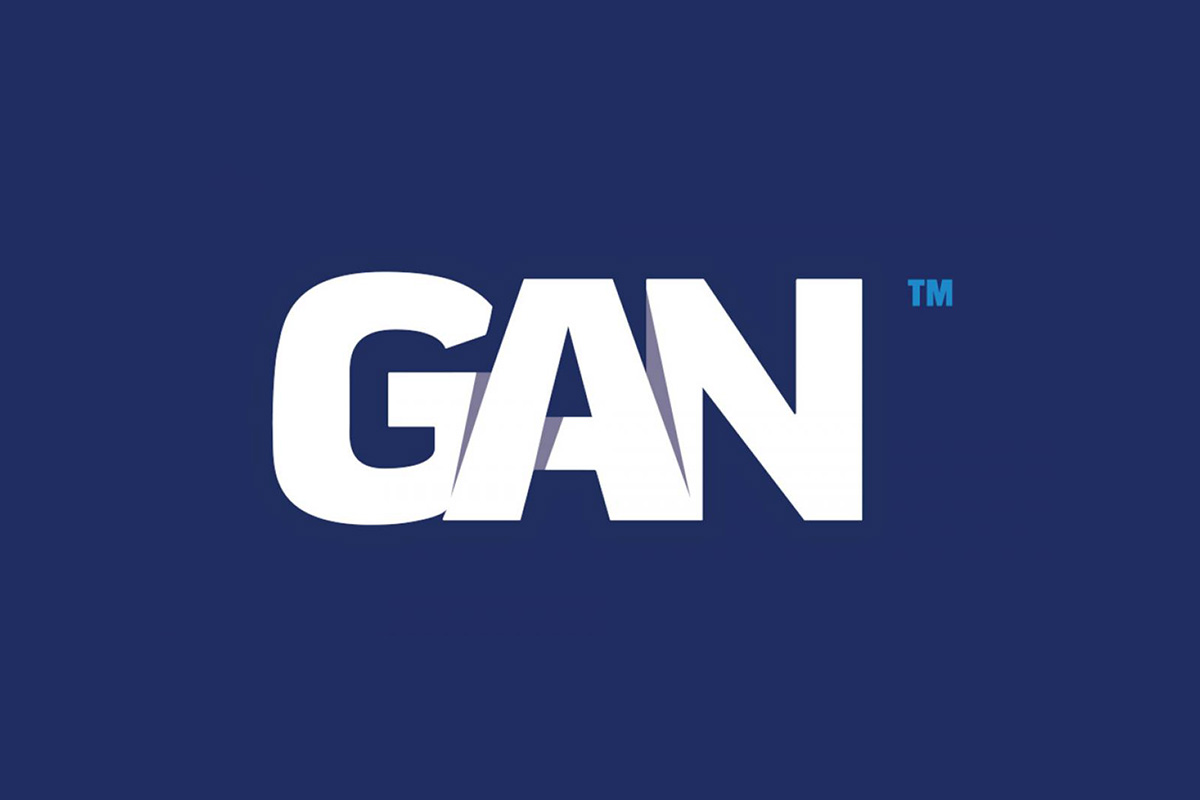 Reading Time:
1
minute
GAN plc has partnered with the Agua Caliente Band of Cahuilla Indians. As per the deal, GAN will supply its Simulated Gaming software to the Agua Caliente Band of Cahuilla Indians.
The Agua Caliente Band of Cahuilla Indians owns and operates three locations: Agua Caliente Casino in Palm Springs, Agua Caliente Resort Casino Spa in Rancho Mirage and Indian Canyons Golf Resort in Palm Springs. The agreement with GAN will enable the Client to provide an expanded suite of online gaming and services throughout the region and beyond.
"We are enormously privileged to bring one of America's largest and most vibrant Native American casino resort operators online with our Simulated Gaming solution. Southern California is a significant regional US gaming market, with the largest population concentration in the US, reinforcing GAN's market position as the leading B2B enterprise software solution provider to 'brick and mortar' US casinos," Jeff Berman, CCO of GAN said.
"We selected GAN for its proven success in helping casino properties launch online gaming and for its ability to embed our on-property rewards programme into an online experience. Equipped with GAN's Simulated Gaming, we will now introduce our casino properties online to a wider audience of casino enthusiasts located in adjacent regional markets," Bill Oliver, CIO of the Agua Caliente Band of Cahuilla Indians said.
Push Gaming Partners with Royal Panda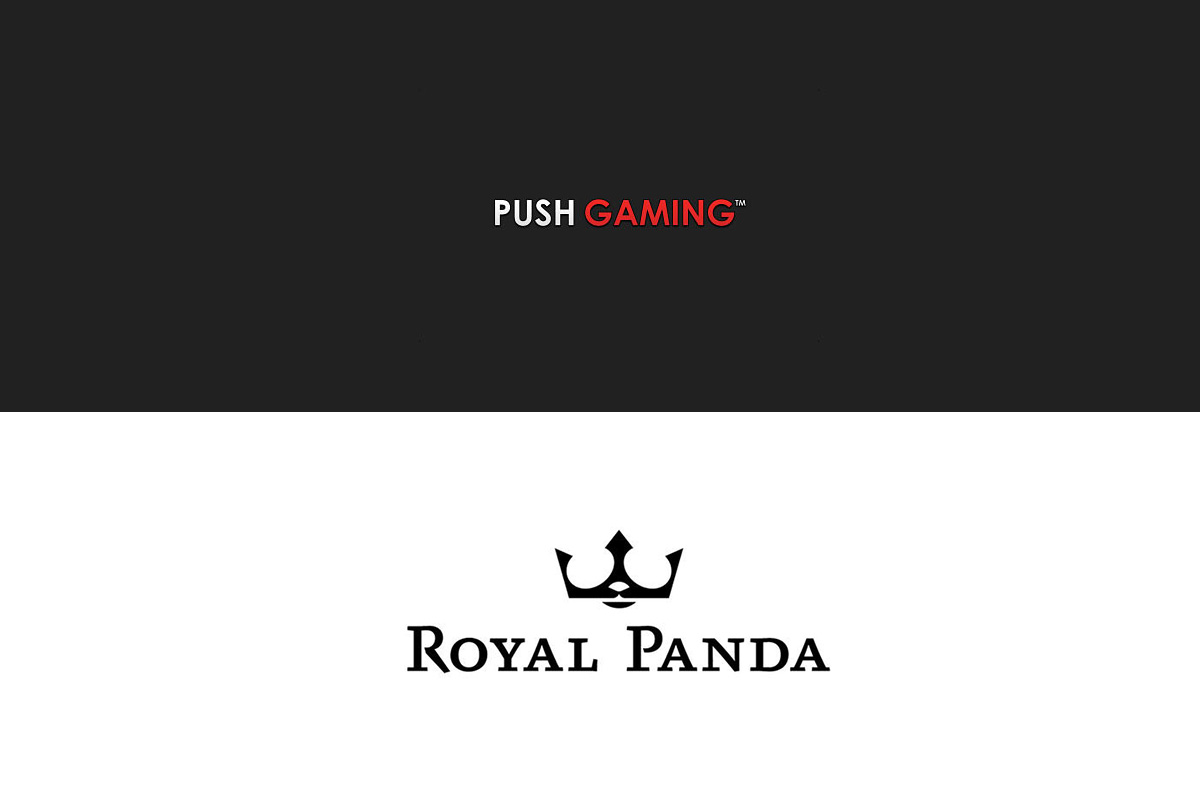 Reading Time:
1
minute
Games development studio Push Gaming has signed a deal with the popular online casino operator Royal Panda. As per the deal, Push Gaming will provide Royal Panda with its full suite of games.
The integration will see Royal Panda players be able to access more than 25 titles including Razor Shark, Wild Swarm, Immortal Guild and Tiki Tumble for the very first time.
"This is a great partnership for us to enter as Royal Panda is a popular casino brand in the UK and growing in emerging markets. This deal is testament to the popularity of our games, and we believe they will be a big hit with Royal Panda players," James Marshall, CEO of Push Gaming said.
"Push Gaming are behind some of the most thrilling slots games on the market and we are thrilled to be able to offer them to our players. Titles such as Jammin Jars and Razor Shark are bold and vibrant and deliver a unique gameplay that has captured the attention of players in markets all over the world. We believe they will be just as popular with our players and will be a great addition to our already packed game portfolio," Melvin Ritsema, Managing Director of Royal Panda said.
ARB Labs to Launch ChipVue 2.0 at Global Gaming Expo 2019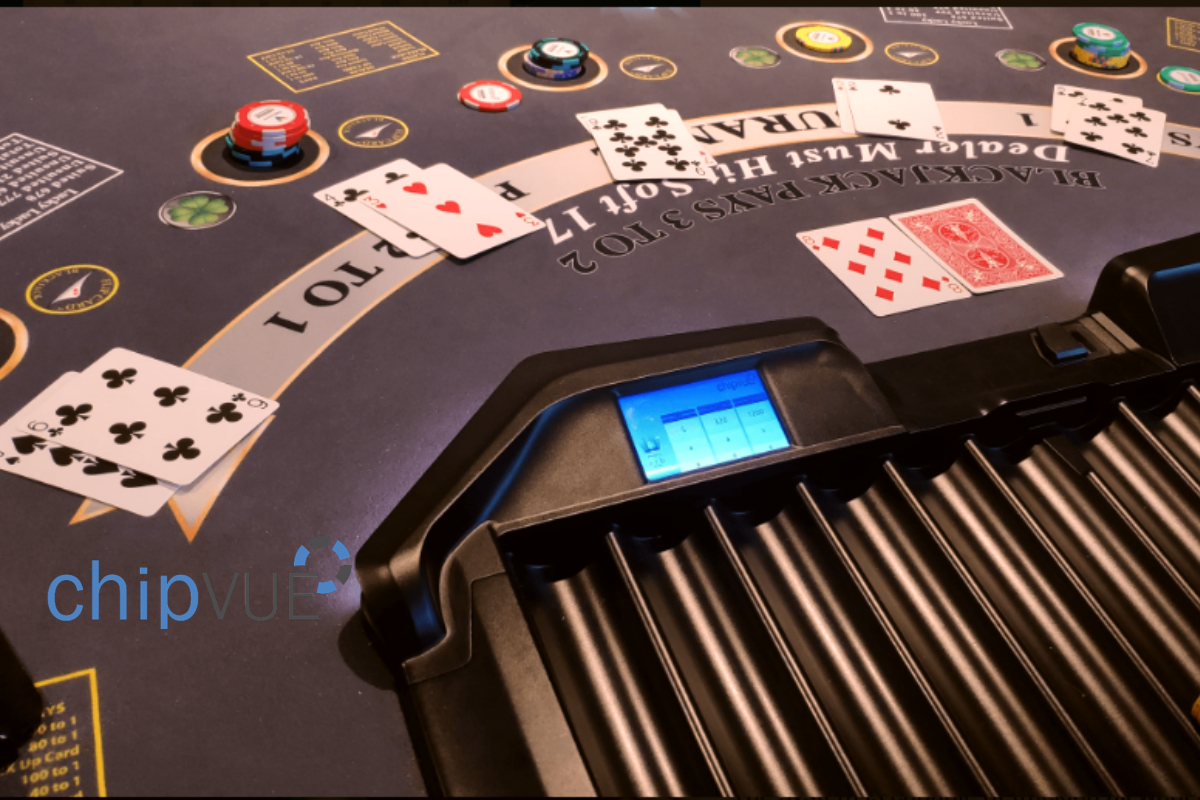 Reading Time:
1
minute
ARB Labs is going to launch a new technology named ChipVue 2.0 at the G2E show in Las Vegas on October 15–17. The Company will be demonstrating its proprietary technologies in booth #3833 at the Sands Expo and Convention Centre.
ChipVue 2.0 is a groundbreaking technology for automatically recording all gaming activities at live tables. This fully GLI certified system has the easiest installation process on the market, without needing RFID chips, special tables, or extensive hardware reconfiguration from casinos. ChipVue 2.0 enables additional hardware, software and casino operations optimisation features.
ChipVue 2.0 provides casinos with real-time data on a table-by-table, player-by-player, and dealer-by-dealer basis—at a level of detail that has never been made possible in the gaming industry.