Malta: The Jurisdiction Of Choice For Blockchain Businesses?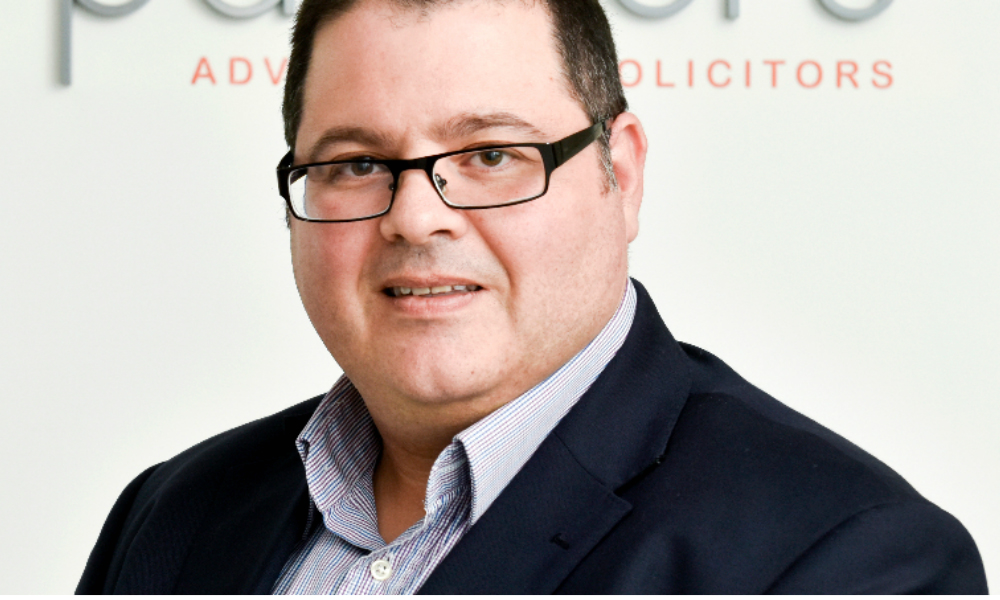 Reading Time:
5
minutes
The below interview has been conducted by Jo Caruana (MaltaChamber.org.mt) – View original source here.
Dr Joseph F. Borg, an advocate and partner at WH Partners, talks through the history of Blockchain and highlights its potential path for the future.
There is an absolute buzz about cryptocurrencies at the moment, as well as whether to invest in them, or to put them down to a scam. Either way, the business world is fascinated.
One expert on the subject is Dr Joseph F. Borg, an advocate and partner at WH Partners, who heads the Blockchain Advisory and the Gaming and Gambling Advisory sections of the firm. On top of that, he is the Vice-President and Co-Founder of BitMalta, which is a non-profit organisation that promotes and stimulates discussion about Blockchain technology and cryptocurrencies in Malta.
"Let's begin by explaining what a cryptocurrency actually is," Dr Borg says. "Essentially, it is a type of convertible virtual currency secured by cryptography that is built on top of the Blockchain – a type of distributed ledger technology which does away with the need for a third-party clearinghouse and central issuer. As a result of their underlying decentralised technology, cryptocurrencies have introduced much-needed competition in the digital payments industry and have the potential to contribute positively to citizens' welfare and economic development, including in the financial sector. Some of the most popular touted benefits of cryptocurrencies are their ability to lower transaction and operational costs, to promote financial inclusion, to enhance the resilience and speed of payment systems, and to increase users' security and privacy, among others."
Nevertheless, the idea presented by cryptocurrencies – the first of which was Bitcoin – was not in fact new. A number of similar virtual currency systems including e-Cash, Bit Gold and RPOW, were introduced in the 1990s.
"The true innovation of cryptocurrencies following the 'Bitcoin model' is their innovative approach to addressing the 'double spending problem'," Dr Borg continues. "This refers to the inherent difficulty of sending money or anything valuable over the internet since a digital asset essentially comprises a digital file that can be duplicated or falsified."
Pre-Bitcoin, existing virtual currency systems required the use of an intermediary or clearinghouse to manage and verify the transaction (and ensure that the same money was not spent twice). The Blockchain, which underlies cryptocurrencies, does away with the need for such an intermediary by keeping a record of every transaction on a time-stamped database that is dispersed among the different users of the network. "Blockchain's solution to the 'double spending problem' has been described as its 'revolutionary promise' and the hype factor surrounding the technology has now led multiple companies to unveil a multitude of Blockchain initiatives," the advocate continues.
"The hype is really about Blockchain and not cryptocurrencies per se. Cryptocurrencies are really the very first application of Blockchain technology, and which have the potential to disrupt the payments industry, once they have achieved the level of mainstream use."
On the other hand, Blockchain has more widespread potential applications, in myriad industries, including but not limited to the spheres of finance, healthcare, energy and entertainment. "The buzz surrounding Blockchain technologies continues to grow, and this is most evidently illustrated by the rapid increase in the creation of not only new cryptocurrencies (the so-called 'altcoins'), but also by the creation of self-executing digital contracts (smart contracts), intelligent assets which may be controlled over the Internet (smart property), and decentralised autonomous organisations (DAOs) which can operate over a network of computers without human intervention, among many other applications," Dr Borg says.
Locally, Government approved its National Blockchain Strategy in April 2017 and, just a few months later, launched a Blockchain Taskforce with a view to establish the Maltese legal system as the leading international hub for digital technology innovation.
"Currently, the only concrete step undertaken by Government towards achieving a comprehensive regulatory framework for operators wishing to provide services incorporating Blockchain technology is the Supplementary Rules for Collective Investment Schemes Investing in Virtual Currencies, issued by the local financial regulator, the Malta Financial Services Authority (MFSA)," Dr Borg says.
Following on from this, a consultation document was published on 16th February 2018 proposing three legislative instruments: the Malta Digital Innovation Authority (MDIA) Bill, the Technology Arrangements (TAs) Bill and the Virtual Currency (VC) Bill. The MDIA Act is envisaged to provide for the establishment of a national regulatory body that will oversee the voluntary certification of TAs such as smart contracts and cryptocurrency platforms, and the registration of Technology Service Providers (TSPs) including the auditors and administrators of TAs. The MDIA will be responsible, inter alia, for the protection of users and consumers which interface or use DLT, the harmonisation of practices and the adoption of standards in the Maltese sector, and the promotion of legal certainty in the application of laws to DLT businesses, in both a national and a cross-border context.
"Mindful that the disruptive nature of Blockchain technology renders it apt to have spill-over effects in an array of sectors, the MDIA Act is proposed to prescribe a Joint Coordination Board with the responsibility of fostering effective cooperation between National Competent Authorities like the MFSA and the Malta Gaming Authority (MGA)," Dr Borg continues. "The consultation document also proposes a VC Act which will largely follow the principles laid down in the MFSA's discussion paper on ICOs, virtual currencies and related service providers. It is projected that the VC Act will provide for a Financial Instruments Test which will determine whether a particular cryptocurrency, within the context of an ICO or on a stand-alone basis, constitutes a 'financial instrument' which must comply with applicable local and EU investment services legislation.
"With this in mind, Government evidently looks favourably upon Blockchain-based businesses and is actively seeking to create a workable regulatory framework to further promote this nascent industry and to become a pioneer in regulating DLT and Blockchain technology. While other jurisdictions have chosen to regulate Blockchain-related operations in a piecemeal fashion, focusing only on the areas that the respective governments/states consider to be of importance (such as issues of taxation or money laundering), the Maltese Government is considering a holistic, all-encompassing regulatory approach to creating the most attractive environment for Blockchain start-ups to choose Malta as their base. Evidently, the recent announcement by cryptocurrency exchange Binance (the largest cryptocurrency in the world in terms of volume) is proof that Malta is indeed becoming a melting pot for Blockchain businesses, start-ups and industry giants alike."
Finally, Dr Borg assesses the main challenges that lie ahead of making Malta the jurisdiction of choice for companies engaged in Blockchain technology and cryptocurrencies.
"While the debate surrounding the possibility for centralised rules to regulate decentralised technologies remains unsettled, there seems to be consensus by the stakeholders and market players of the Blockchain and cryptocurrency industry that some form of regulation (especially in the form of guidance) is important," he says.
"The greatest challenge to make Malta the jurisdiction of choice for Blockchain-based businesses therefore rests in any proposed regulatory framework not falling prey to over-regulation. The test for local policymakers and regulators will be the development of a regulatory system which addresses the primary policy concerns of Blockchain technologies (such as money laundering and illicit activities), without smothering the benefits which the new technology and its various applications are poised to provide to legitimate users, including companies."
Source:  MaltaChamber.org.mt
Week 46 slot games releases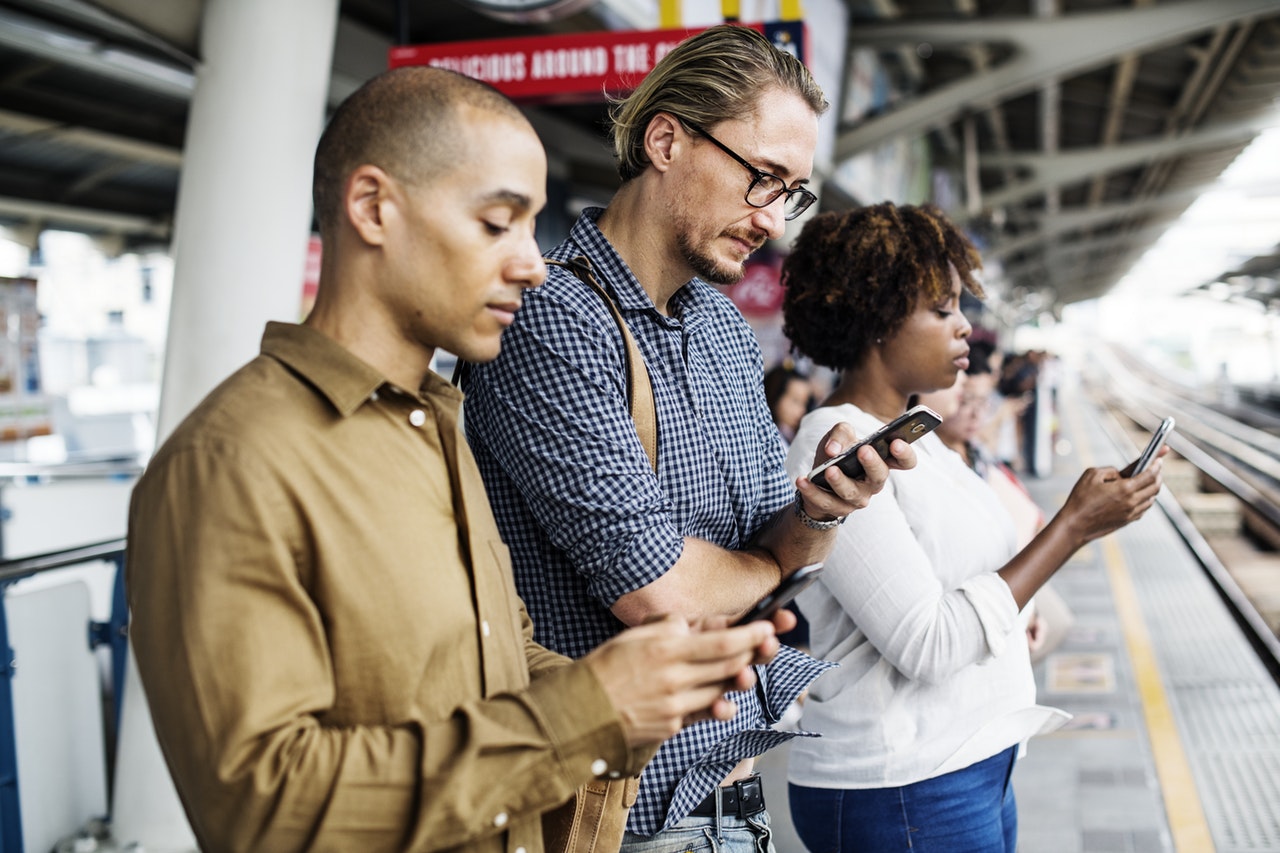 Reading Time:
4
minutes
Make sure you check out this week's latest slot game releases!
We kicked off this week with Eye Motion and their new game called: "Beating Fruits" slot from Beating series. This is considered to be a 20 line slot game, which contains Wild, Scatter icons, has Free Spin, chance and high 97% return to player percent.
Evoplay Entertainment, the innovative game development studio, announced that it is to showcase its new slot title at SiGMA 2018 later this month. The game, Syndicate, is a thrilling journey into east coast America's unsavoury underworld, where the proceeds of crime give players the chance of landing 1024 possible winning combinations. "Our mission with every game is to revolutionise the iGaming user experience through innovative gameplay and we've designed Syndicate to offer features never seen before in the industry. – commented Kate Romanenko, Chief Business Officer at Evoplay.
Novomatic surprised us with the presentation of its Voodoo Fortunes slot game. The game was presented for the first time in Mexico on the Panthera Curve 1.43 cabinet, which delivers the game in impressive 4K resolution on a 43ins curved display. Created by Winfinity Games, Voodoo Fortunes is part of the Fortunes game series and impressed at the event with its detailed graphics and engaging gameplay.
Quickspin's latest 4×5 videoslot: Tiger's Glory, is its most action-packed showdown yet, pitting tiger versus gladiator in a story of epic victory. With Enraged Tiger Free Spin bonus triggered when three or more Bonus Scatter symbols hit the reels, the players follow the story of the victorious tiger, with free spins awarded whenever the tiger wins in battle.
Iron Dog Studio presented its latest slot video game, The Curious Cabinet. It is a 5×4 slot game where players explore an antique dresser in macabre settings. Each of the features in The Curious Cabinet has a supernatural history: a human heart is pierced with voodoo pins; a skull has cursed rubies in its eye sockets. And two spooky scatter symbols—a sinister doll and a keyhole with a monstrous eye on the other side—come to life as they expand with rich animations and reveal potentially spectacular payouts.
Wazdan has launched another immersive HTML5 slots gam: Black Hawk Deluxe, which is the thrilling sequel to their incredibly popular Black Hawk. Set in the impressive haunted grounds of a spooky castle, this 4-reel, 3-column slot from the master games-maker includes a soundtrack to send shivers up the spine with rattling chains of ghosts abandoned in the dungeons and a menacing Black Hawk who soars and swoops charged by vicious lighting strikes that frizzle across the screen adding an air of terror to the quest for gold and treasure.
Nolimit City introduced their latest release – Welcome to Ice Ice Yeti! Nolimit's cutest and most rewarding game to date! Ice Ice Yeti is designed to appeal to players of all kind – with expanding reels from 5×4 growing up to 5×7, the game is a definite pleaser to all those seeking the biggest rewards after a good chase. Boasting over 16,000 ways of possible winning combinations and over 8820x multiplier possible win, this is Nolimit's most volatile game to date.
Yggdrasil Gaming has released its first ever branded slot game – Nitro Circus, an adrenaline-fuelled game featuring Nitro Circus' biggest stars, greatest stunts and craziest vehicles. Yggdrasil's exclusive Nitro Circus slot brings the adrenaline fuelled action of the arena to online casinos. The stand out feature of the game is the unique Nitro Jump which is inspired by the infamous 15-metre Giganta Ramp seen in Nitro Circus' live shows.
Leading casino supplier Play'n GO announced the release of their latest slot game, Dragon Maiden; an epic slot adventure full of flame and fortune! This new slot centres around Geneth the Dragon Maiden, a legendary warrior who is the key to conquering the fearsome Red Dragon, unlocking its awesome power and the untold riches it guards.
Philippines casino shows strong results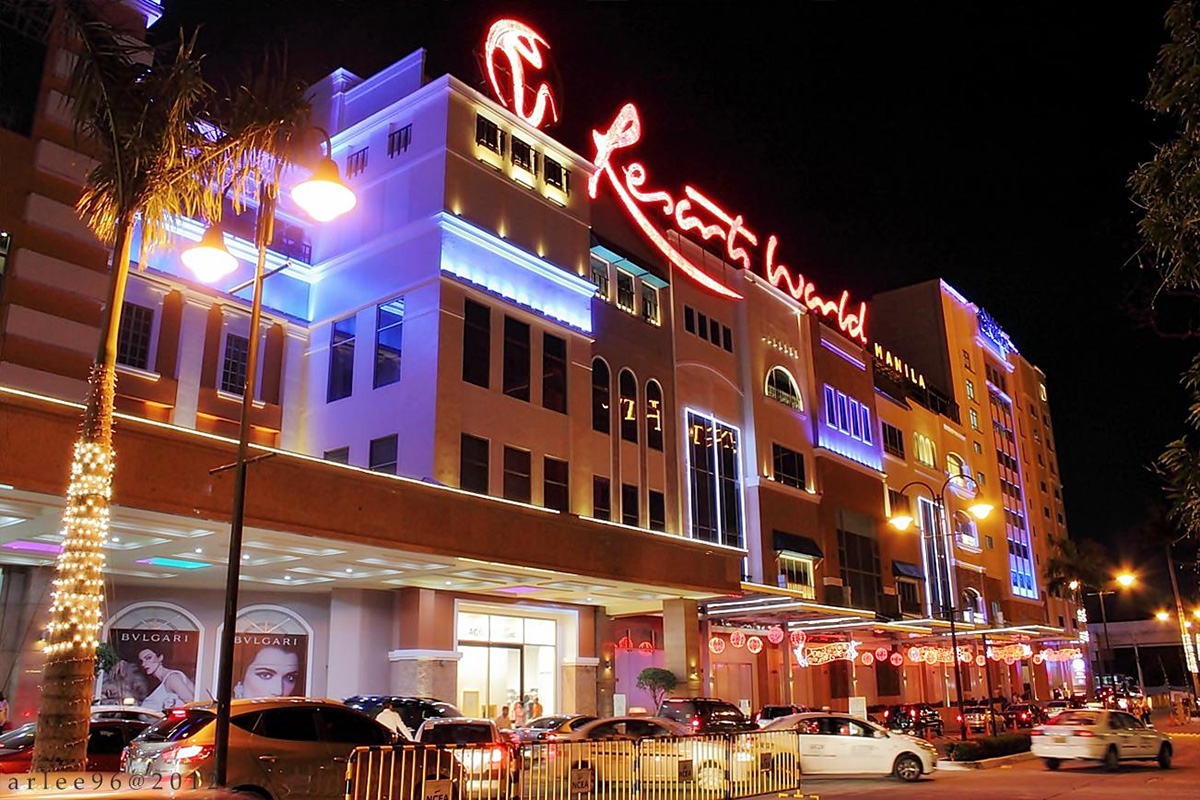 Reading Time:
1
minute
Resorts World Manila, an integrated resort in the Philippines posted impressive results for the third quarter to September 30. The company reported an overall revenue of PHP4.7bn (€68.8m), which higher than the revenue of PHP3.5bn (€58.3m) in the previous comparative quarter.
The above figure is only the revenue from gaming activities. Non-gaming businesses, including hotel, F&B and other retail, reported a revenue of PHP5.9bn (€ 98.4m) and the year-to-date to PHP16.9bn (€261.8m). The net profit for the year-to-date was PHP1.8bn (€30m).
Resorts World Manila has been operating as a casino and hotel since 2009. Operator Travellers International Hotel Group also has other hotels and an events and convention centre.
BCLC okays Gateway casino in Delta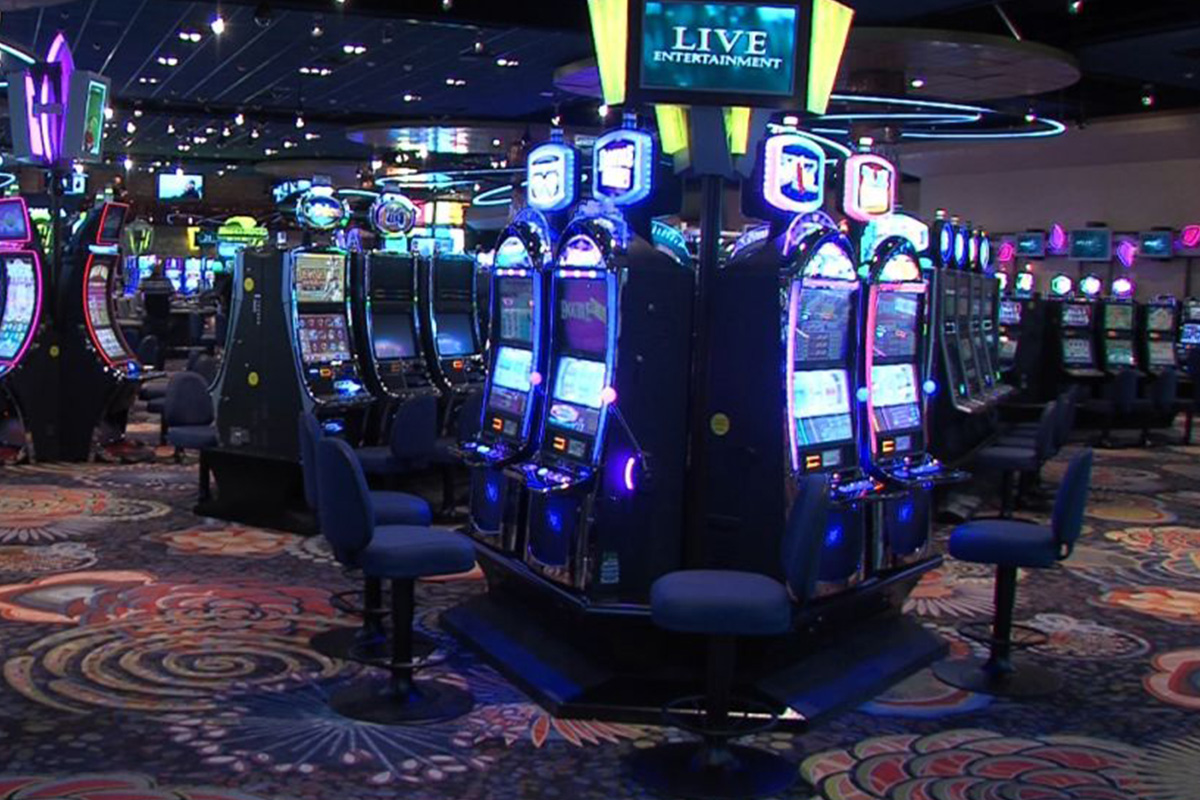 Reading Time:
1
minute
British Columbia Lottery Commission (BCLC) has approved the Delta Cascades Casino project.
The Gateway Casinos & Entertainment Ltd casino project to be constructed in Delta will feature 500-slot machines and will start functioning in 2019.
The project is worth €47 million and will provide up to 700 new jobs in Delta, Gateway Casinos & Entertainment Ltd. said.