Gambling Tycoon Stanley Ho Retires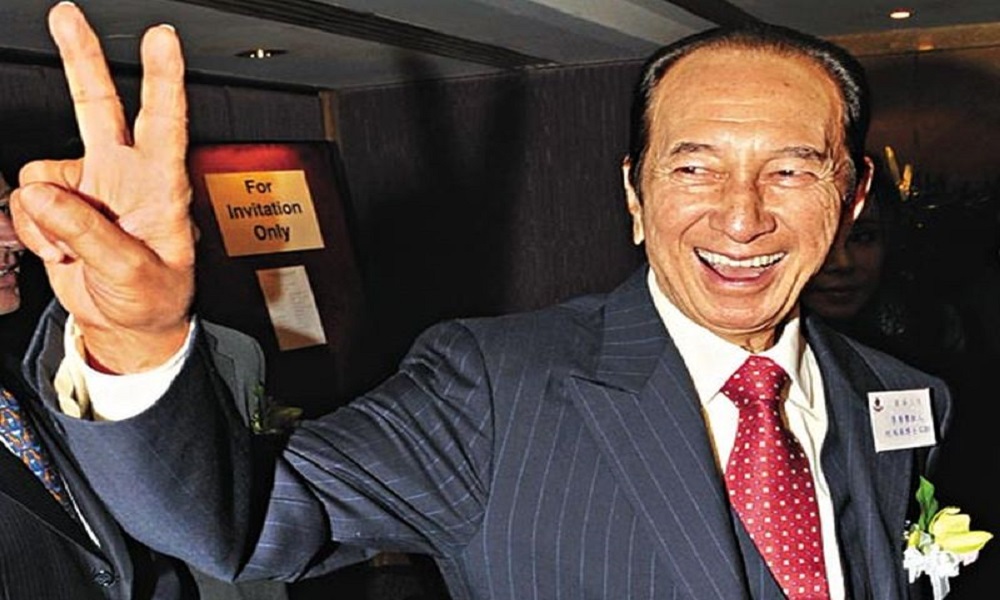 Reading Time:
3
minutes
Stanley Ho, the legendary gambling tycoon of Hong Kong has retired from his position as chairman and executive director of SJM Holdings. He called it a day of his long career yesterday. The 96-year-old's career has influenced and even shaped the gambling industry in Hong Kong and Macau.
Although Ho has not been actively involved with SJM these days and his public appearances have become increasingly rarer due to falling health, he is still called  "The King of Gambling" In these parts, especially Macau.
But while Ho's retirement marks the symbolic end of an era for Macau, for the Ho dynasty it's the beginning of another chapter, with Daisy Ho stepping into her father's shoes at the helm of SJM. Ho's daughter will be facing heavy competition from players like Sheldon Adelson and Lui Che Woo as she seeks to restore SJM's crown as the top casino operator in Macau.
Rising To The Top
The great-nephew of Sir Robert Hotung, a prominent early 20th-century Hong Kong businessman and philanthropist who held the distinction of being the first Chinese person to live on the city's prestigious Victoria Peak, Ho is perhaps one of the more enigmatic of Hong Kong's 20th-century tycoons. Born into affluence and privilege, Ho would experience poverty by the time he was in his teens as the Great Depression of the 1930s decimated his family's fortunes, before the Japanese invasion forced him to flee his native Hong Kong for Macau in 1941.
Ho made his fortune over the next 20 years as a trader, establishing a reputation as a bold opportunist – a temperament that made him perfect for the casino industry. His decisive roll of the dice came in 1962, when he led a consortium that secured Macau's sole gaming licence from the government, thus beginning a highly successful 40-year monopoly that lasted until 2002, when the territory opened up its gambling trade to foreign casino operators such as Las Vegas tycoons Sheldon Adelson and Steve Wynn.
As well as a string of casinos – including the Lisboa, which was Macau's most lavish attraction when it opened in 1970, and the towering Grand Lisboa, which opened in 2007 – Ho's empire also encompasses Hong Kong-based Shun Tak Holdings, which is involved in shipping, property, hospitality and investments. He stepped down as chairman of Shun Tak in June 2017.
Ho's Legacy
A keen ballroom dancer, Ho demonstrated an irresistible swagger in both his business and personal life during the latter half of the 20th century. He calls four different women his wives, and fathered at least 17 children, three of whom will now sit at the helm of companies that account for half of Macau's six gaming licences. While Daisy Ho will follow in her father's footsteps as chairperson of SJM, Pansy Ho, who succeeded her father as chairperson of Shun Tak Holdings, has an estimated personal fortune of $5.3 billion, according to Forbes. She's also the co-chairperson and executive director of MGM China Holdings. Lawrence Ho, meanwhile, is chairman and CEO of Melco International, which owns and operates City of Dreams, Studio City and Altira Macau.
Daisy will be taking up the reins of SJM following a tumultuous few years for casino operators in Macau. Chinese President Xi Jinping's crackdown on corruption deterred high rollers from the mainland and sent revenues tumbling, although the territory has been on the mend more recently, with the Gaming Inspection and Co-ordination Bureau announcing year-on-year growth of around 20 per cent in the first quarter of 2018.
Appointed executive director of SJM in June 2017, Daisy has also served as deputy managing director and CFO of Shun Tak Holdings since 1999. Her leadership of SJM will be shared with Angela Leong, her father's fourth consort, and Timothy Fok, son of Stanley Ho's former business partner Henry Fok, who have been named co-chairpersons and executive directors. It's a succession plan that follows a dispute in 2011 when family members engaged in a power struggle over control of Ho's empire for several months.
As the chairperson of the Hong Kong Ballet, Daisy will no doubt wish to sidestep any further such troubles as SJM prepares to carry on the legacy of the man who made Macau dance to his tune for more than half a century. 
Source: Forbes
Acorn International Announces Partnership with China State-owned Media Powerhouse Shanghai Media Group through Agreement with subsidiary, Dragon Entertainment Group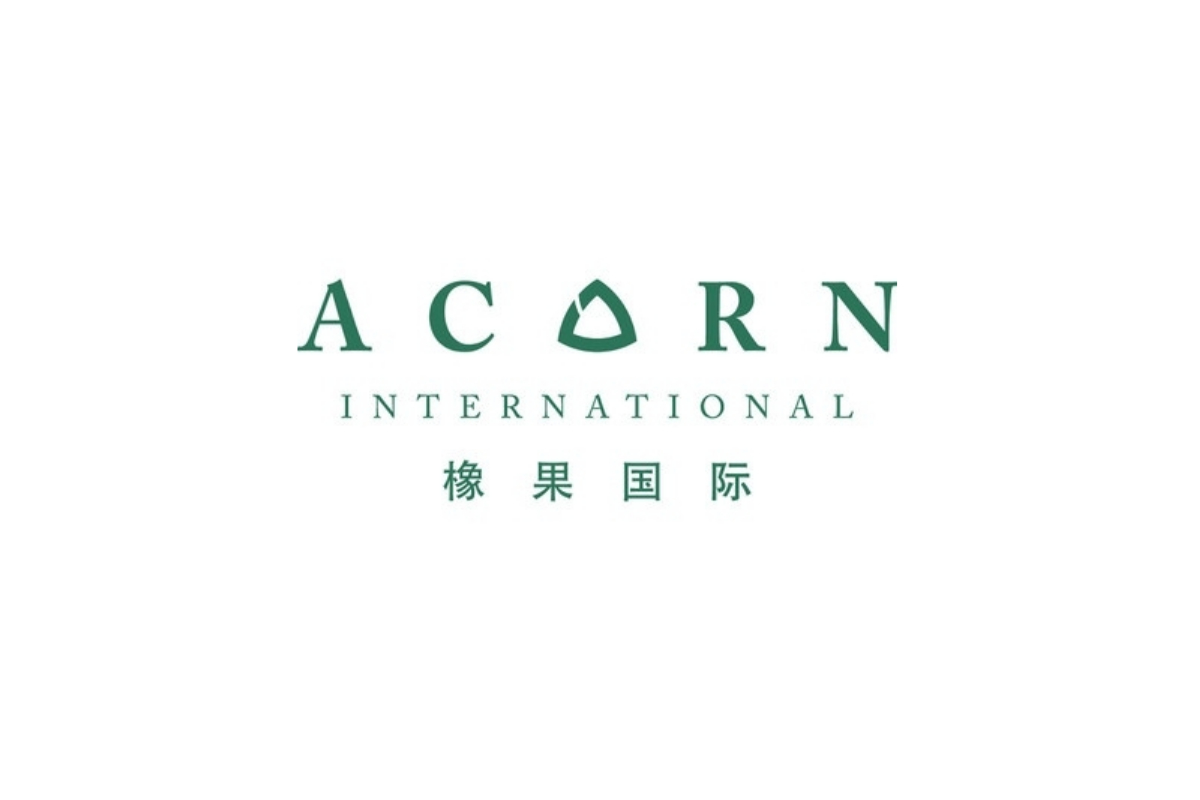 Reading Time:
4
minutes
Agreement frames Acorn's partnership with one of the largest State-owned media and cultural conglomerates in China
Acorn International, Inc. (NYSE: ATV) (Acorn or the Company) today announced that its subsidiary, Acorn Media Group, signed a cooperation agreement with influential media powerhouse SMG through one of its key content subsidiaries, DEG, paving the way for Acorn's broad partnership with one of the largest State-owned media conglomerates in China.
Following the establishment of this partnership, Acorn and DEG intend to work together to provide cross-border resources to support Acorn's influencer management business, Acorn Entertainment, which represents celebrity talent and brands in China to help grow and monetize their presence here, as well as Acorn's content business, which monetizes through VOD or live streaming ticket sales, as well as e-commerce and other revenue channels.
Mr. Jacob A. Fisch, Acorn's President and CEO noted, "I'm very excited to announce what I believe to be a truly landmark deal for us. For Acorn, it provides a wide range of new opportunities and media channels to bring both our talent and our content to Chinese audiences, with the support and partnership of a powerful conglomerate like SMG. In China, this kind of partnership brings legitimacy and sets us apart from other foreign competitors; a partnership like this is critical for achieving our goal of bringing together influencers, content and product marketing into a single platform, at scale."
Among other things, the agreement between DEG and Acorn provides:
1)      DEG will provide the maximum number of media resources available to promote Acorn's celebrity trips to China, including but not limited to (A) ensuring that Acorn's celebrity clients will appear on DEG programs, news, talk shows, variety shows, and reality shows, and (B) arranging media and public relations interviews across applicable DEG internal medial channels;
2)      DEG will provide brand resources for Acorn, and Acorn will endeavor to provide certain relevant celebrities to produce commercial collaboration arrangements and achieve endorsement deals between such celebrities and brands;
3)      Acorn will from time to time endeavor to source singers and other performers for certain live events organized by DEG;
4)      DEG will cooperate with Acorn to facilitate the growth and monetization in China of mutually agreed emerging artists from anywhere in the world, including but not limited to providing proper media resources to promote such artists;
5)      DEG will be one of Acorn's primary short form content distributors and will be responsible for securing the maximum number of media resources available to promote Acorn's content. Simultaneously, DEG will source commercial deals for such artists.
6)      Acorn will actively promote DEG's interactive communication in the culture circles of America and Japan and provide services and support for the overseas activities and expansion of DEG.
Robert Roche, Chairman and owner of Roche Enterprises, Ltd. (RE) and Chairman of Acorn notes: "As Chairman of Roche Enterprises, which has business interests spanning U.S., China, Japan, and elsewhere around the world, I am pleased to see this framework agreement in place. This partnership will provide tremendous opportunities to tap into RE's global network, and help Acorn present its capabilities not only in China, but also in Japan and the U.S. This powerful network sets Acorn apart from competitors operating with only a pure China platform, on one hand, and also allows Acorn to team up with a powerful Chinese conglomerate to support US businesses in China, on the other hand – providing a winning combination."
About Dragon Entertainment Group
Dragon Entertainment Group is a wholly-owned subsidiary of Shanghai Media Group, which manages and operates five specialty television channels and is also one of the largest content production company in China.
About Shanghai Media Group
One of the largest media groups in China, SMG's businesses span a wide array of content and distribution, online and offline media, including: radio and TV networks, signal transmission, newspapers and magazines, drama and film production and distribution, OTT and streaming, IPTV, online and console gaming, digital advertising, home shopping and e-commerce, financial data and information services, children's arts training, TV post-production services, live entertainment, tourism and cultural investments, etc.
About Acorn Entertainment
ATV Entertainment is a social media business that helps western sports and entertainment talent and a diverse range of brands develop a deep and meaningful impact in the Chinese market. ATV Entertainment provides a wide range of localized personal digital brand services, including social media and digital services for western talent and brands who seek to maximize their value in China. The company is a subsidiary of Acorn International.
About Acorn International, Inc.
Acorn International is a leading marketing and branding company in China, leveraging a twenty-year direct marketing history to monetize brand IP, content creation and distribution, and product sales, through digital media in China. Previously the leading TV infomercial company in China, Acorn today has three divisions support its growth: 1) Product Division, 2) Content Division, and 3) Influencer Management Division.
In the Product Division, Acorn sells product primarily through e-commerce channels in China, as well as through offline distribution and outbound marketing. In the Content Division, Acorn monetizes content. Specifically, in the Content Division, Acorn has redirected its direct marketing know-how to digital media in China, launching Acorn Streaming, which is primarily focused on live streaming and pre-recorded video content creation and distribution. In the Influencer Management Division, Acorn brings, through the creation of digital social content, leading U.S. celebrity talent and brands to China, representing their in-country digital presence. For more information visit: www.acorninternationalir.com.
Safe Harbor Statement                     
This news release contains forward-looking statements. These statements constitute "forward-looking" statements within the meaning of Section 21E of the Securities Exchange Act of 1934, as amended, and as defined in the U.S. Private Securities Litigation Reform Act of 1995. These forward-looking statements can be identified by terminology such as "anticipates," "believes," "estimates," "expects," "future," "going forward," "intends," "outlook," "plans," "target," "will," "potential," and similar statements. Such statements are based on management's current expectations and current market and operating conditions, and relate to events that involve known or unknown risks, uncertainties, and other factors, all of which are difficult to predict and many of which are beyond the Company's control, including the duration and intensity of the US-China trade war, which may cause the Company's actual results, performance, or achievements to differ materially from those in the forward-looking statements. Further information regarding these and other risks, uncertainties, or factors is included in the Company's filings with the U.S. Securities and Exchange Commission. The Company does not undertake any obligation to update any forward-looking statement as a result of new information, future events, or otherwise, except as required by law.
Source: Acorn International, Inc.
All India Gaming Federation demands action against offshore betting websites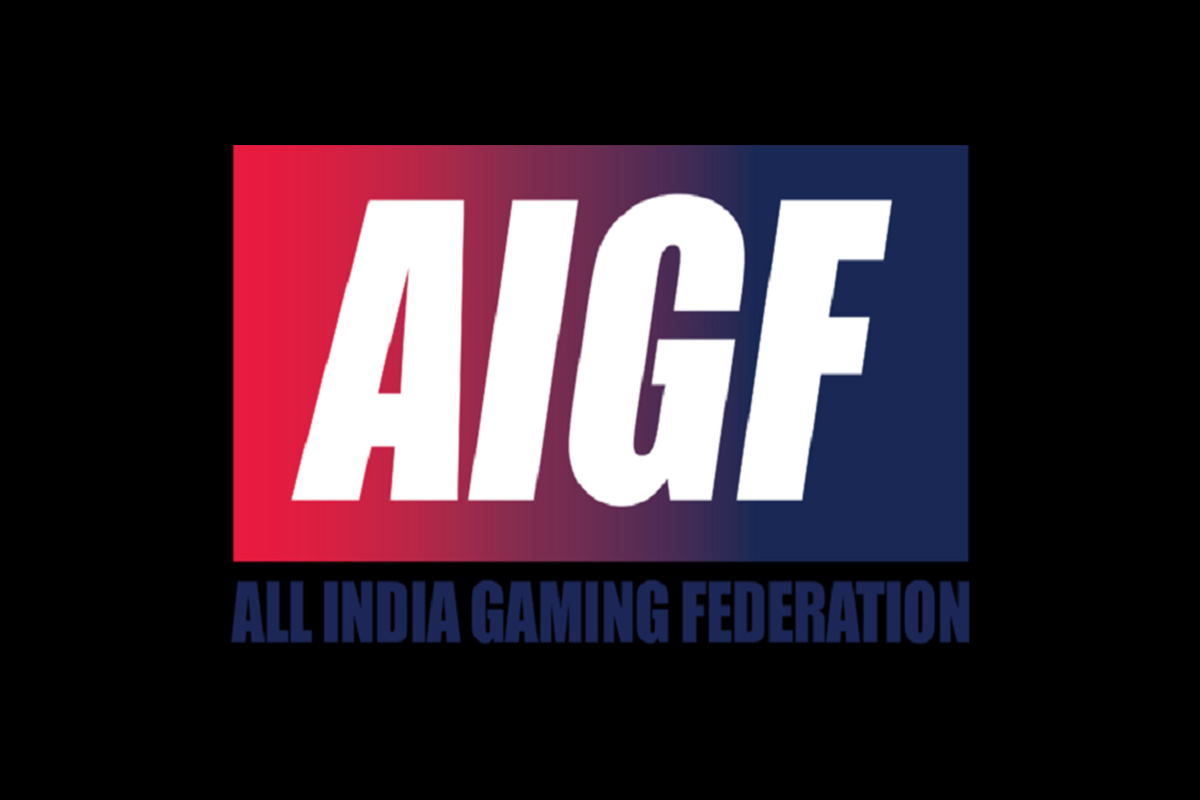 Reading Time:
1
minute
The All India Gaming Federation (AIGF) has sent a letter to Indian Prime Minister Narendra Modi, seeking government action against offshore betting websites that illegally operate in the country.
"One of the alarming issues that has come to our attention is that many online gambling and betting websites operated by companies based outside India in tax havens are luring and accepting bets from Indian citizens. These websites operating in India are not only causing citizens to be lured to the addiction and risk of gambling and losing their hard-earned money but also poses a national security threat as these transactions lead to outflow of money outside India through unaccounted and clandestine means," it said.
The letter lists nine such websites, including some well-known companies like  betfair.com, jetwin.com, and bet365.com.
 "AIGF has further asked the central government to take steps to block the foreign websites accepting deposits from Indian players under the Information Technology Act and Rules. It has further asked Prime Minister Modi to direct the Enforcement Directorate (ED) to conduct a comprehensive probe against the offshore gambling websites for violations of the Prevention of Money-Laundering Act, 2002; Foreign Exchange Management Act, 2000 and other laws," said Jay Sayta, founder of Glaws.in, a website on gambling laws.
Philippines casino shows strong results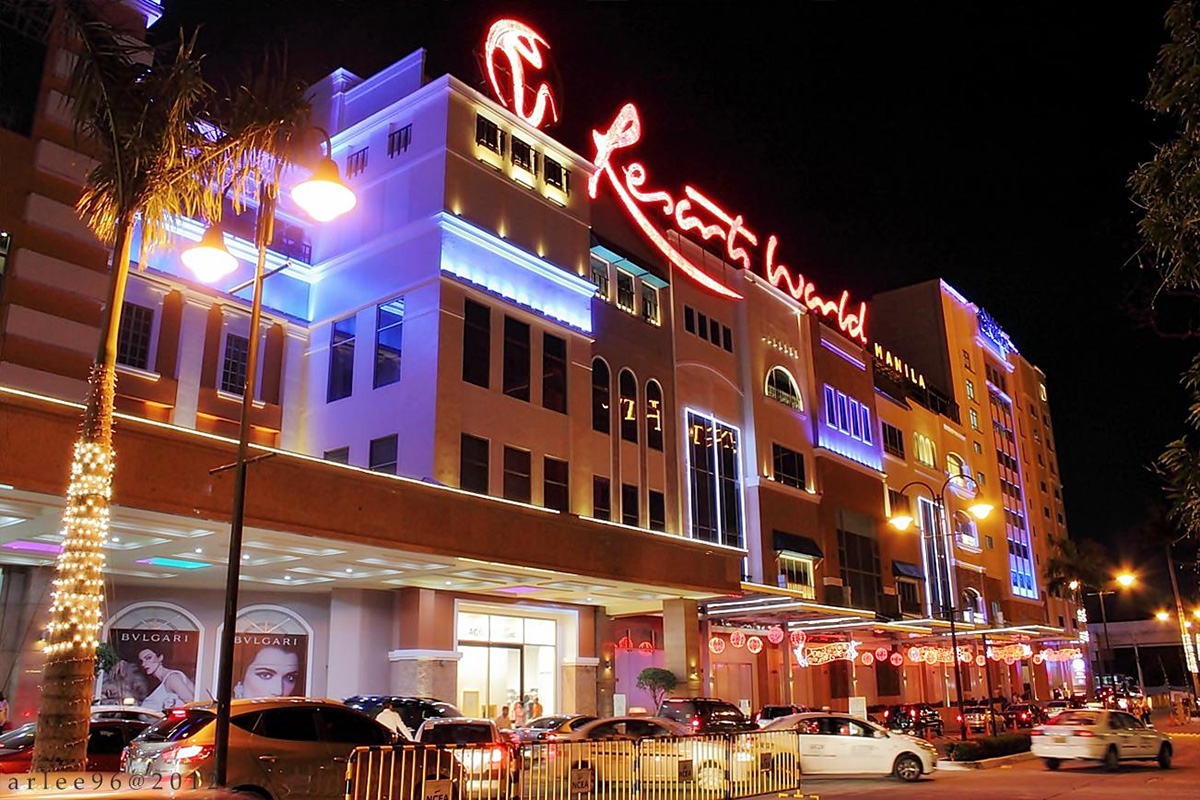 Reading Time:
1
minute
Resorts World Manila, an integrated resort in the Philippines posted impressive results for the third quarter to September 30. The company reported an overall revenue of PHP4.7bn (€68.8m), which higher than the revenue of PHP3.5bn (€58.3m) in the previous comparative quarter.
The above figure is only the revenue from gaming activities. Non-gaming businesses, including hotel, F&B and other retail, reported a revenue of PHP5.9bn (€ 98.4m) and the year-to-date to PHP16.9bn (€261.8m). The net profit for the year-to-date was PHP1.8bn (€30m).
Resorts World Manila has been operating as a casino and hotel since 2009. Operator Travellers International Hotel Group also has other hotels and an events and convention centre.