First Asian Edition of Esports Tournament to Debut in Singapore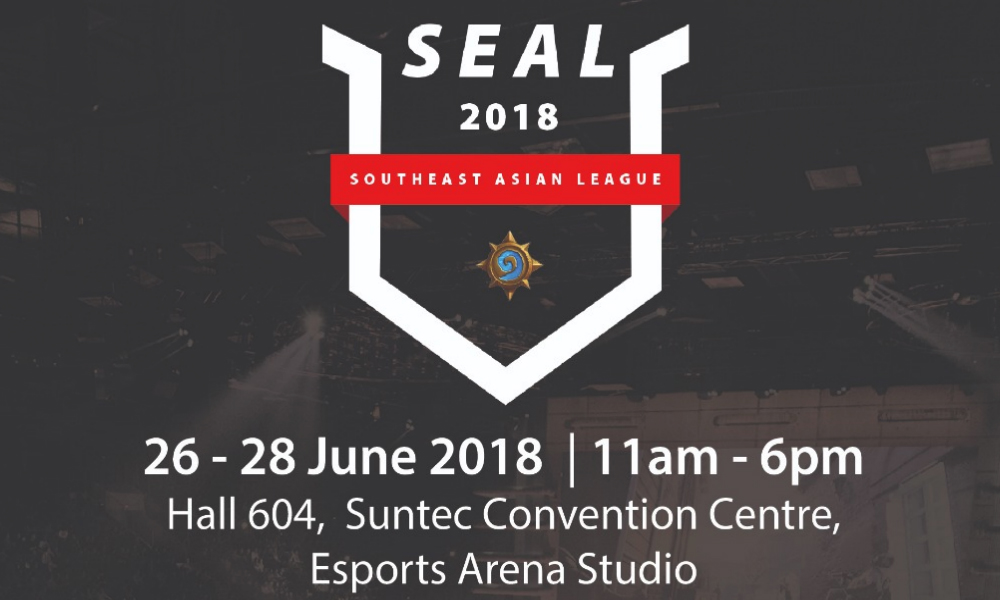 Reading Time:
2
minutes
Organised by WeOne, the inaugural Southeast Asia League (SEAL) tournament will take place at BroadcastAsia2018
WeOne, a Blockchain-based esports tournament and gaming platform, together with esports organiser Cresmos, will host its first live esports tournament — Southeast Asian League (SEAL) in Singapore from 26-28 June 2018. The tournament will take place at BroadcastAsia2018, Asia's top industry event for pro-audio, film, digital media and broadcasting, organised by UBM.
The popularity of esports has exploded in recent years, with Southeast Asia as the industry's fastest-growing region. With more than 9.5 million esports enthusiasts in the region, this number is expected to double by 2019.
Esports is also set to become a competitive sport at the 2022 Asian Games, bringing even greater potential and collaboration to the industry.
"It is a perfect choice to launch SEAL in Singapore, our home country. We are passionate in building a vibrant and vivacious esports community and our vision of One Gaming World," WeOne CEO Leo Kwek said. Staged at BroadcastAsia's Esports Arena Studio, the first SEAL series tournament will see three days of card-slinging action as competitive Hearthstone players battle it out for cash prizes worth SGD$2,500.
With an all-access view of the games, attendees can get up close and interact with players, staff and commentators and the live-streamed tournament; players like Hearthstone Global Games 2018 Singapore anchor, Samuel 'Sequinox' Chan, and Asian Games 2018 Singapore representative, Gerald 'Khaius' Chew, will be there as well. Organisers are anticipating an estimated 100 participants from the region at the games.
"Asia is earmarked for exponential growth for the esports industry and we are very pleased to partner with WeOne and Cresmos to bring the first Asian version of the SEAL to Singapore. Nothing beats the thrill of being at a sporting event up close, and we are confident that the tournament will elevate both event and attendee experiences at BroadcastAsia to a whole new level," said Calvin Koh, Assistant Project Director for BroadcastAsia, UBM.
The tournament will also offer scheduled guided tours with organisers for a behind the scenes look at the production of an esports tournament and the cutting-edge blockchain technology that is at the heart of the game.
Producer Connect
A one-day only seminar at BroadcastAsia, Producer Connect will discuss the hottest trends impacting the fast-growing esports industry. Attendees will gain access to expert insights on how brands are getting their game in esports, and gain a better understanding of the role of technology in esports.
About WeOne:
WeOne is a next generation esports and gaming platform providing unprecedented, multi-dimensional gaming experiences. We are a decentralised ecosystem for the gaming and esports scene.
WeOne is an official partner of XiGu Group, which owns YuuGames. YuuGames is China's leading esports event organiser with millions of members across 140,000 game cafes in China. Our token, WeOne Chakra, has been appointed as the official currency in this ecosystem. XiGu is partnering exclusively with WeOne to adopt Chakra as its official cryptocurrency.
About BroadcastAsia:
BroadcastAsia is Asia's must-attend international event for the pro-audio, film, digital media and broadcasting industries. Get connected to the industry leaders that are reshaping the entertainment and broadcast value chain as you network, collaborate and exchange knowledge and implementable business strategies to ride the evolution of the broadcasting industry.
Capture the future at BroadcastAsia and take away insights from industry experts at the ConnecTechAsia Summit, technological showcases and other exciting activities on the exhibition floor.
Record sales for China's sports lottery thanks to the World Cup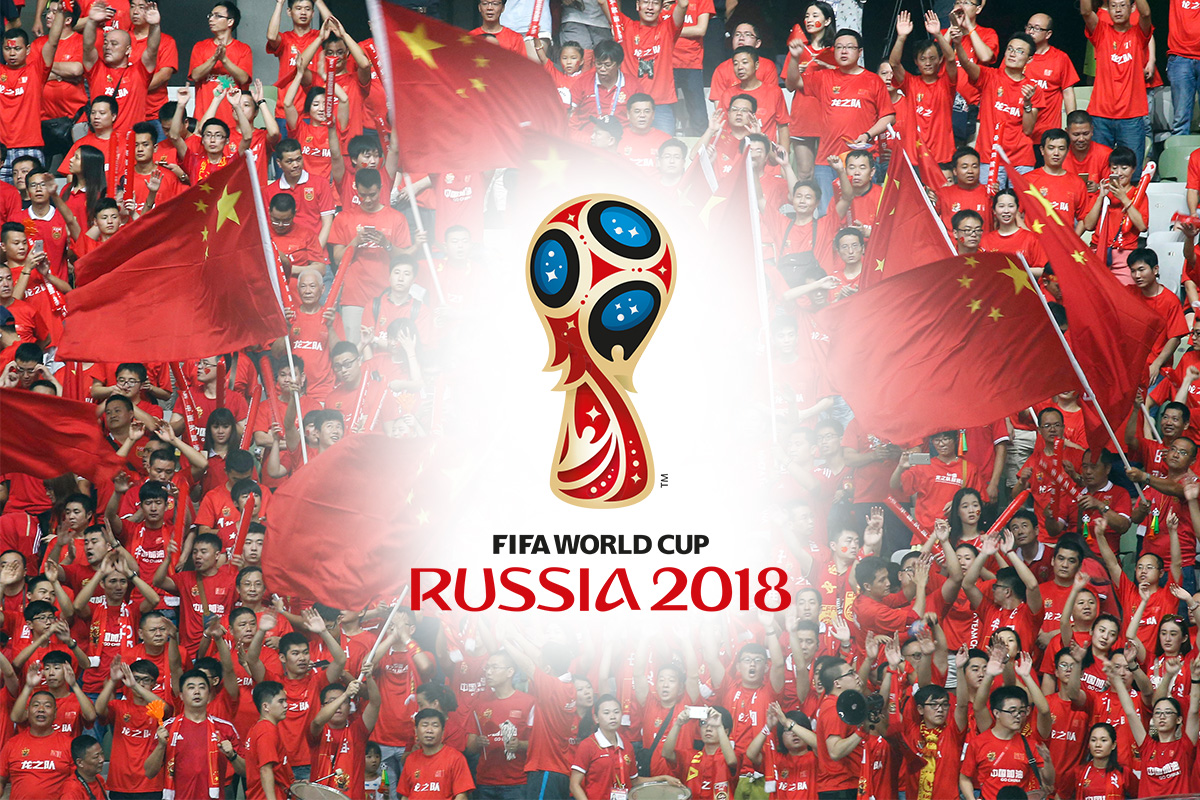 Reading Time:
2
minutes
China's sports lottery is wittnessing a true boost from the 2018 FIFA World Cup, even without state-approved online sales channels.
According to the official China Sports Lottery website, sales for the week of June 11-17 totaled RMB7.33b (US$1.13b). The results reflect proceeds from the first few days of World Cup action, which kicked off on June 14. The sales total is 126% higher than the same week in 2014, the most recent World Cup year.
Looking at the first three days of World Cup action shows a distinct upward trend. June 14's sales totaled RMB1.6b, rising to RMB2b on the 15th and then RMB2.3b on the 16th. Each day's total represents a new record since the sports lottery launched in 2009.
The growth in this year's World Cup lottery sales is all the more impressive given that sales are now entirely land-based, as the government suspended all official online sales in early 2015. The suspension followed an audit which revealed that many provincial lottery administration centers weren't reporting all online sales while pocketing the difference.
But nature abhors a vacuum, and Chinese media reported last week that a number of popular online platforms and apps had been doing a brisk business via sports lottery sales. That is, until Beijing publicly reminded these platforms of the 2015 suspension and threatened backsliders with the usual consequences.
However, Chinese media noted that the cessation of this unapproved online lottery offering has led to a surge in informal World Cup betting pools on WeChat groups, with betting information being conveyed via private messages and money changing hands via the network's infamous 'red envelope' feature. Wagers in some of these groups reportedly start at RMB300 ($46) and max out at RMB20k ($3,100).
Of course, every yuan spent via these unofficial online channels is one more yuan that's not going to the government, which really should be sufficient motivation for Beijing to rethink their 40-months-and-counting online own goal.
Source: CalvinAyre.com
Groups in Japan voice concern against casinos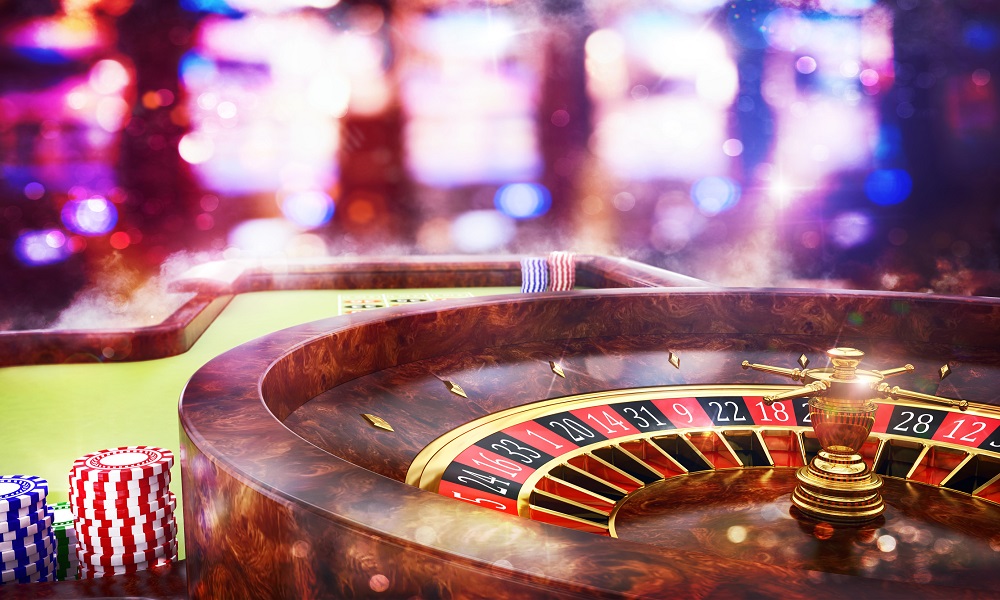 Reading Time:
1
minute
As the Japanese government is gearing up to pass the Integrated Resorts (IR) Implementation Bill by extending the Diet session, more groups in the country have come up with the impact of casinos in the country.
Yutaro Kikuchi, the chairman of the Japan Federation of Bar Associations, stated that the legislation might negatively affect the underpinnings of the nation's legal order.
 "Lifting the ban on casinos loses sight of why gambling is a punishable criminal offence under the law, and it significantly impairs the integrity of the entire legal order," the document said.
The group also emphasised problem gambling, organised crime, money laundering and that, allegedly, most of the Japanese public is against the bill as well.
The government managed to get the bill through the committee and passed in the lower house over the last few days. The House of Councillors will now debate the project and will most likely approve it before July 22nd, the extended deadline after pushing through June 20th, the original Diet session limit. While the Federation of Bar Associations' opposition is probably not going to affect the legislative process, it's expected to play a role in future IR construction projects.
Source: FocusGamingNews
South Korea sees casino revenue fall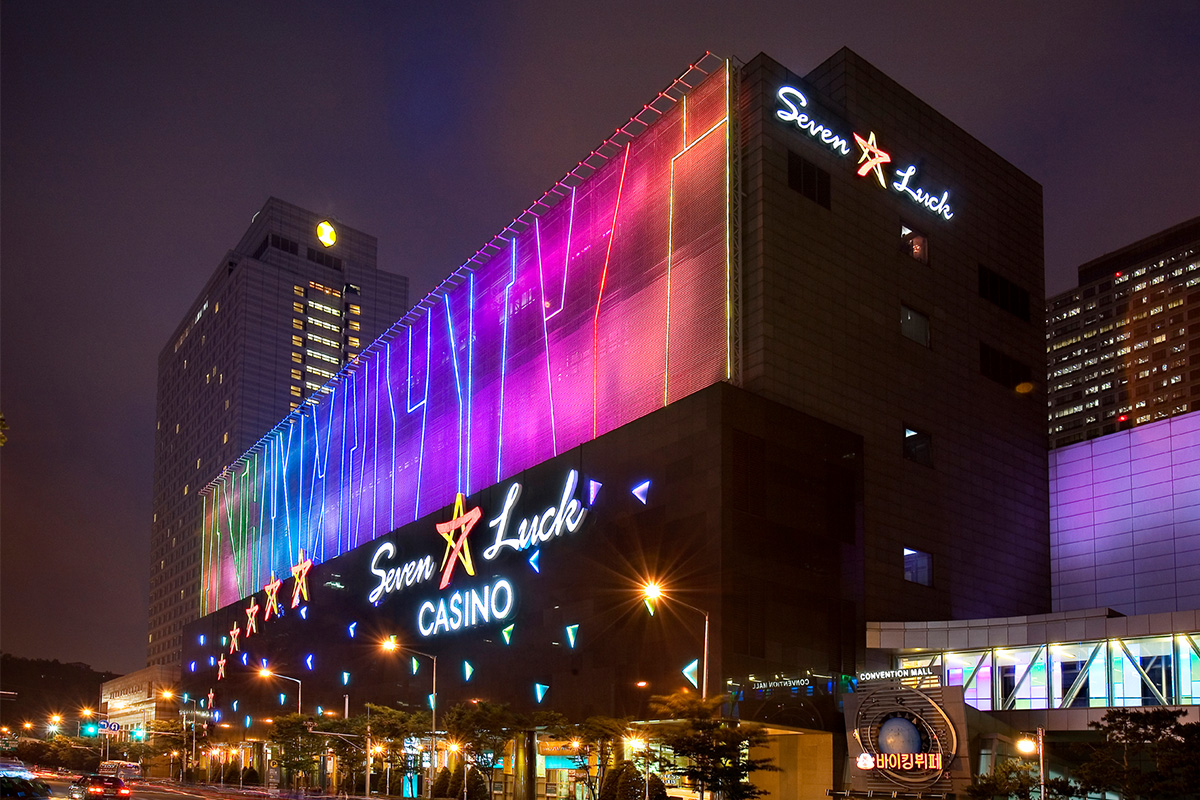 Reading Time:
1
minute
Revenue at South Korea's foreigner-only casinos slumped by 5.37 % in 2017 to less than KRW1.21 trillion (US$1.09 billion). In announcing the annual turnover for last year, the National Gambling Control Commission said the country's 16 foreigner-only casinos had almost 2.22 million visitors in 2017, a decrease of 6.22 percent between 2016 and last year.
The data at the regulator's website was updated this week and reports all gaming activities in the country. The foreigner-only casinos contributed 5.56 percent of all gaming turnover in South Korea last year, which was about KRW21.73 trillion.
The fall in 2017 revenue at foreigner-only casinos follows a mixed trend. In 2016, revenue at the country's foreigner-only casinos was KRW1.28 trillion, an increase of 2.6 % compared to 2015. After consecutive years of growth, 2015 saw a year-on-year decline of 9.7 %.
Meanwhile, the Kangwon Land Inc casino, which allows local players, contributed 7.01 % to gaming turnover. Its own income fell 6.43 % to US$1.36 billion, while visitors amounted to 3.12 million, a 1.7 % drop from last year.
However, the most recent financial updates show that the casino industry is doing better, as Grand Korea Leisure Co Ltd reported casino sales of nearly US$36.5 million for May, an increase of 16.7 per cent from last year. Paradise Co Ltd, another operator, saw a 25.2 per cent year-on-year increase last mon, telling the Korea Exchange its casino revenue for May was about US$46.78 million compared to about US$37.37 million in the same month last year.
Source: FocusGamingNews