First Asian Edition of Esports Tournament to Debut in Singapore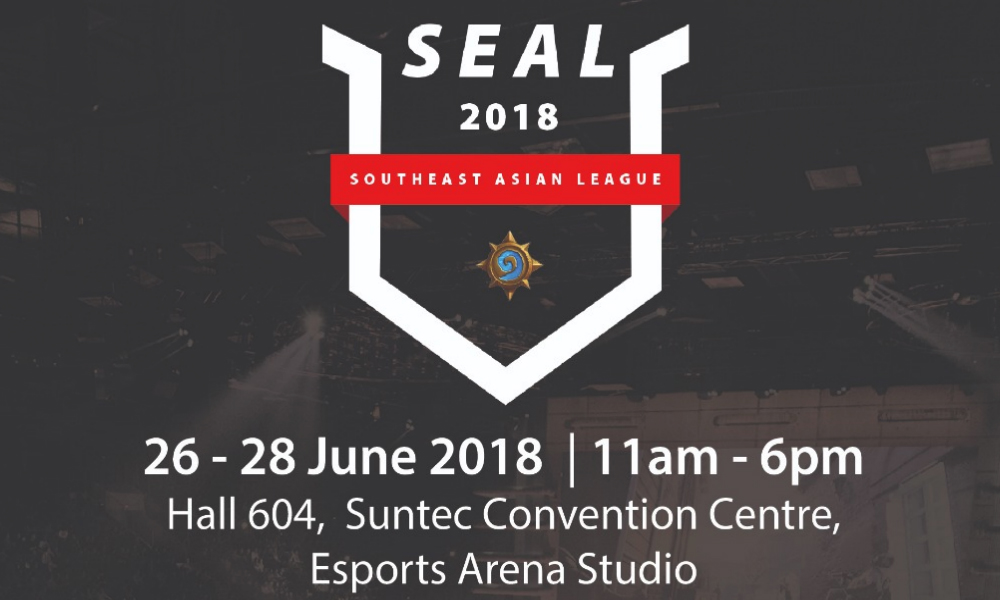 Reading Time:
2
minutes
Organised by WeOne, the inaugural Southeast Asia League (SEAL) tournament will take place at BroadcastAsia2018
WeOne, a Blockchain-based esports tournament and gaming platform, together with esports organiser Cresmos, will host its first live esports tournament — Southeast Asian League (SEAL) in Singapore from 26-28 June 2018. The tournament will take place at BroadcastAsia2018, Asia's top industry event for pro-audio, film, digital media and broadcasting, organised by UBM.
The popularity of esports has exploded in recent years, with Southeast Asia as the industry's fastest-growing region. With more than 9.5 million esports enthusiasts in the region, this number is expected to double by 2019.
Esports is also set to become a competitive sport at the 2022 Asian Games, bringing even greater potential and collaboration to the industry.
"It is a perfect choice to launch SEAL in Singapore, our home country. We are passionate in building a vibrant and vivacious esports community and our vision of One Gaming World," WeOne CEO Leo Kwek said. Staged at BroadcastAsia's Esports Arena Studio, the first SEAL series tournament will see three days of card-slinging action as competitive Hearthstone players battle it out for cash prizes worth SGD$2,500.
With an all-access view of the games, attendees can get up close and interact with players, staff and commentators and the live-streamed tournament; players like Hearthstone Global Games 2018 Singapore anchor, Samuel 'Sequinox' Chan, and Asian Games 2018 Singapore representative, Gerald 'Khaius' Chew, will be there as well. Organisers are anticipating an estimated 100 participants from the region at the games.
"Asia is earmarked for exponential growth for the esports industry and we are very pleased to partner with WeOne and Cresmos to bring the first Asian version of the SEAL to Singapore. Nothing beats the thrill of being at a sporting event up close, and we are confident that the tournament will elevate both event and attendee experiences at BroadcastAsia to a whole new level," said Calvin Koh, Assistant Project Director for BroadcastAsia, UBM.
The tournament will also offer scheduled guided tours with organisers for a behind the scenes look at the production of an esports tournament and the cutting-edge blockchain technology that is at the heart of the game.
Producer Connect
A one-day only seminar at BroadcastAsia, Producer Connect will discuss the hottest trends impacting the fast-growing esports industry. Attendees will gain access to expert insights on how brands are getting their game in esports, and gain a better understanding of the role of technology in esports.
About WeOne:
WeOne is a next generation esports and gaming platform providing unprecedented, multi-dimensional gaming experiences. We are a decentralised ecosystem for the gaming and esports scene.
WeOne is an official partner of XiGu Group, which owns YuuGames. YuuGames is China's leading esports event organiser with millions of members across 140,000 game cafes in China. Our token, WeOne Chakra, has been appointed as the official currency in this ecosystem. XiGu is partnering exclusively with WeOne to adopt Chakra as its official cryptocurrency.
About BroadcastAsia:
BroadcastAsia is Asia's must-attend international event for the pro-audio, film, digital media and broadcasting industries. Get connected to the industry leaders that are reshaping the entertainment and broadcast value chain as you network, collaborate and exchange knowledge and implementable business strategies to ride the evolution of the broadcasting industry.
Capture the future at BroadcastAsia and take away insights from industry experts at the ConnecTechAsia Summit, technological showcases and other exciting activities on the exhibition floor.
PlayGame Collaborates with The Walt Disney Company Southeast Asia to Bring Disney Games to Southeast Asian Fans on Playgame.com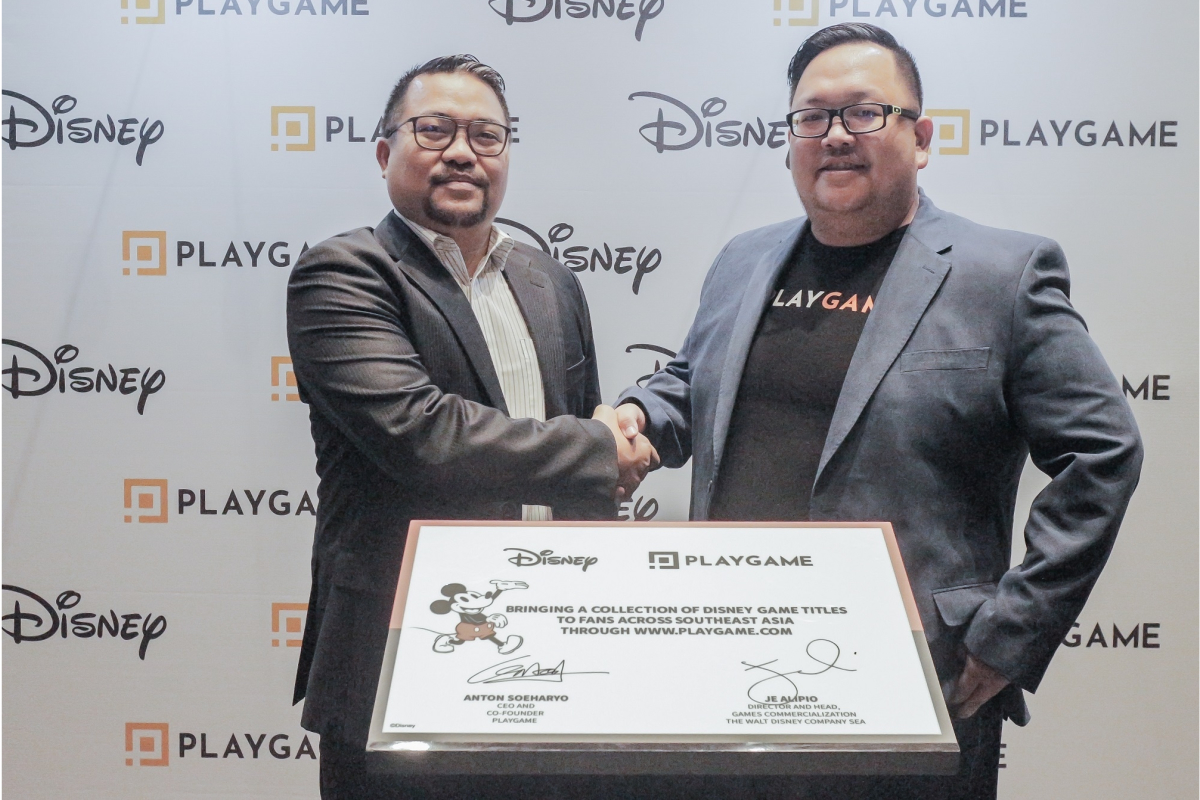 Reading Time:
2
minutes
PlayGame and The Walt Disney Company Southeast Asia today announced a one-year collaboration to bring a collection of game titles to fans across Southeast Asia. The games will feature beloved characters from the Disney franchise and will be available on the direct-to-play gaming platform, www.PlayGame.com, starting this December 2018.
"We are delighted to announce this wonderful collaboration with The Walt Disney Company. Like millions of people all over the world, I am a huge fan of Disney myself. This is a very exciting collaboration, as our blockchain-powered decentralized gaming platform will encourage innovation and bring Disney's well-loved creative products to the vast PlayGame community," said Anton Soeharyo, CEO of PlayGame.
"This collaboration with PlayGame provides more opportunities to bring our beloved characters and stories closer to Southeast Asian fans through high-quality interactive game experiences," said Je Alipio, Director and Head, Games Commercialization, The Walt Disney Company, Southeast Asia.
The PlayGame platform allows players of all ages to enjoy free-to-play HTML5 games directly from their desktop and mobile browsers. Some of the game titles will feature fan-favorite characters like Mickey Mouse and Minnie Mouse as well as Olaf from "Frozen":
Mickey's Delivery Dash, where players must help Mickey deliver croissants across Paris to Minnie's cafe before time runs out
Olaf's Freeze Fall, where players will have to help Olaf to look for his missing arms, buttons and nose
As players develop an affinity to the platform, they can anticipate a series of surprises featuring more game titles with Disney's favorite characters that they grew up with over the years.
The games will be first introduced across 6 countries in Southeast Asia — Indonesia, Singapore, Malaysia, Thailand, Vietnam, and the Philippines.
About Playgame:
PlayGame is a blockchain-powered direct-to-play gaming platform where people can play for free, create their competition with their friends and win pool prizes. PlayGame has a mission to help gamers, game developers, entrepreneurs, and investors convert their game ideas into fully-functional games that can be enjoyed by millions of people regardless of their location, origin, game devices or socioeconomic status.
Source: PlayGame
Las Vegas Sands pushes hard to get Japanese IR license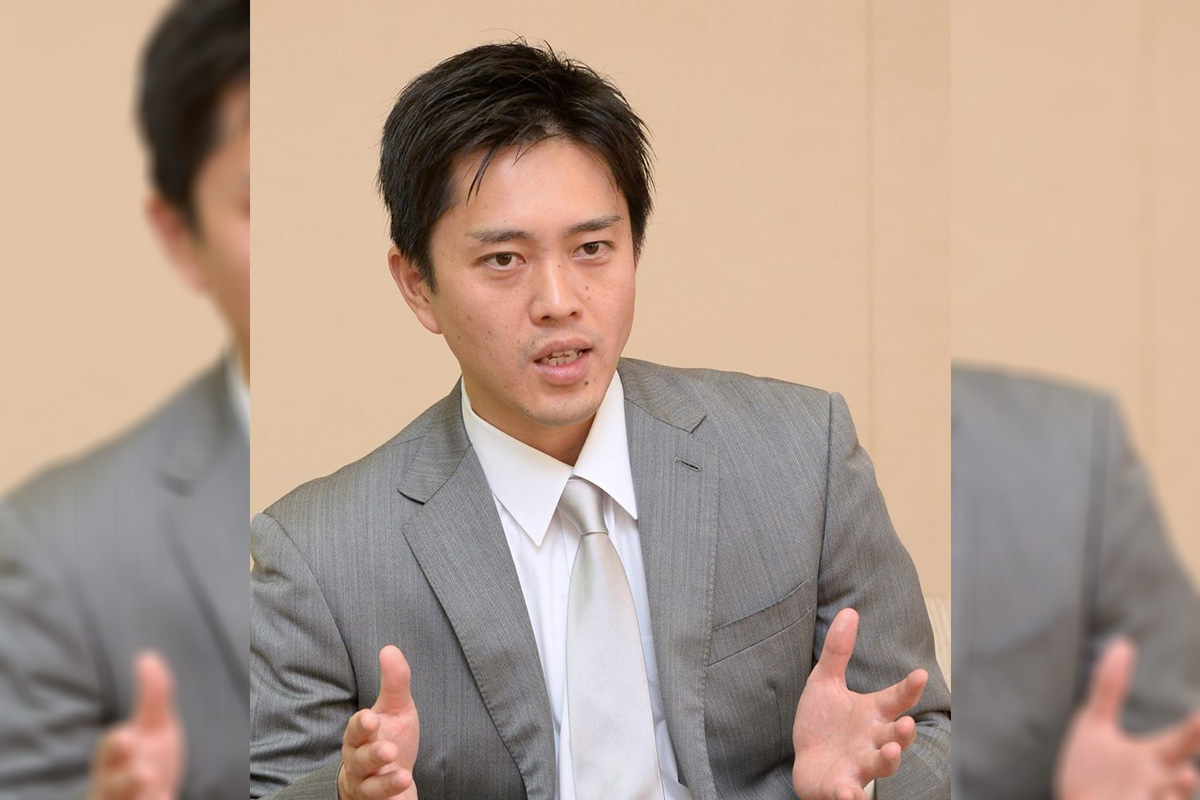 Reading Time:
1
minute
Las Vegas Sands President courts Osaka officials, pitches multi-billion-dollar integrated resort plan
Robert Goldstein, the president of US-based casino company Las Vegas Sands, has held meeting with Osaka Governor Ichiro Matsui and Osaka Mayor Hirofumi Yoshimura to present the company's plans for building and running a casino in Osaka. Osaka is tipped to be one of the three locations for which the newly announced IR licenses will be issued.
Goldstein briefed the officials about Las Vegas Sands' success in the international gambling markets and company's plans for investment in building an greatest integrated resort in Osaka. Sand now has casino facilities in Las Vegas, Macau, and Singapore.
Las Vegas Sands is willing to invest more than $10 billion for an IR facility in Japan.
eSports market of Japan grows 13-fold last year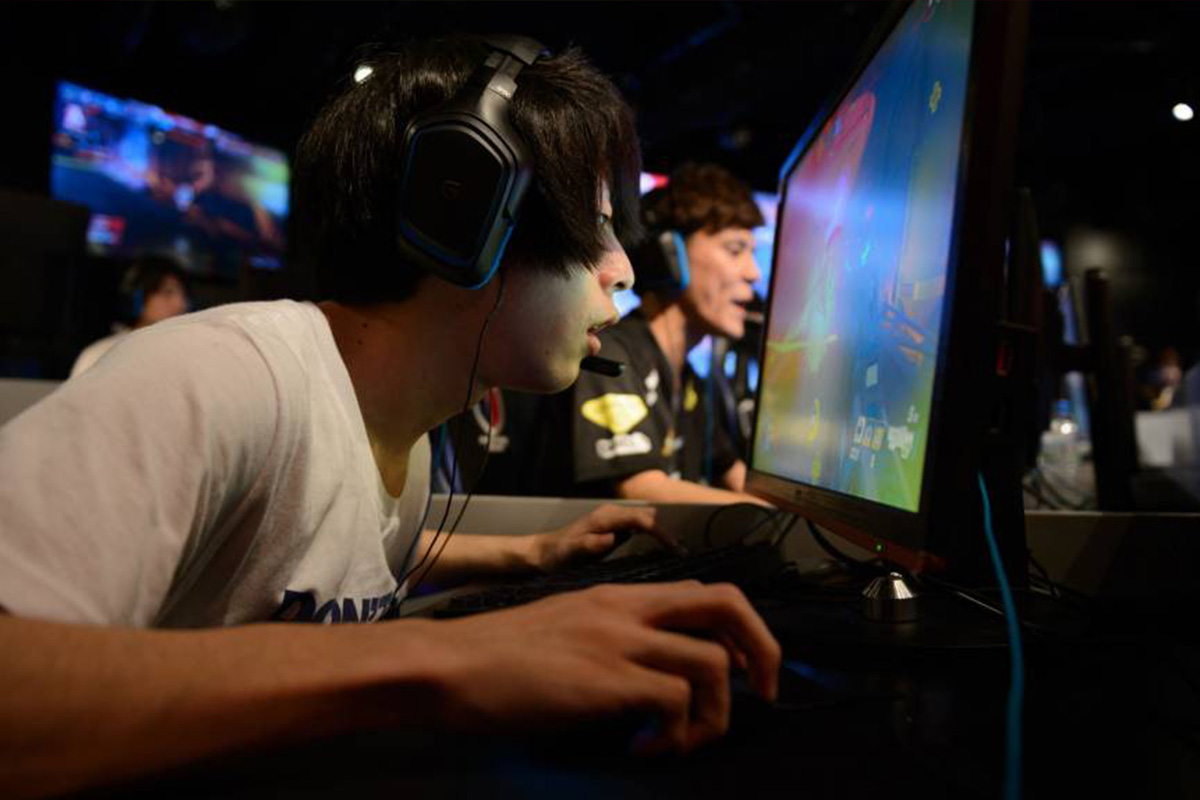 Reading Time:
1
minute
According to gaming industry publisher Gzbrain Inc, Japan's eSports market has grown by 13-fold to touch ¥4.8 billion (about $42.5 million) this year.
There has been a massive jump in revenue since competitive video gaming was legalised in February. The Japan Esports Union has also been set up, which provides professional licenses to gamers.
A number of new competitions have been planned. All these will make Japan's eSports fan base to grow further. The industry forecast is that the domestic market will touch about $90 million in 2022.