First Asian Edition of Esports Tournament to Debut in Singapore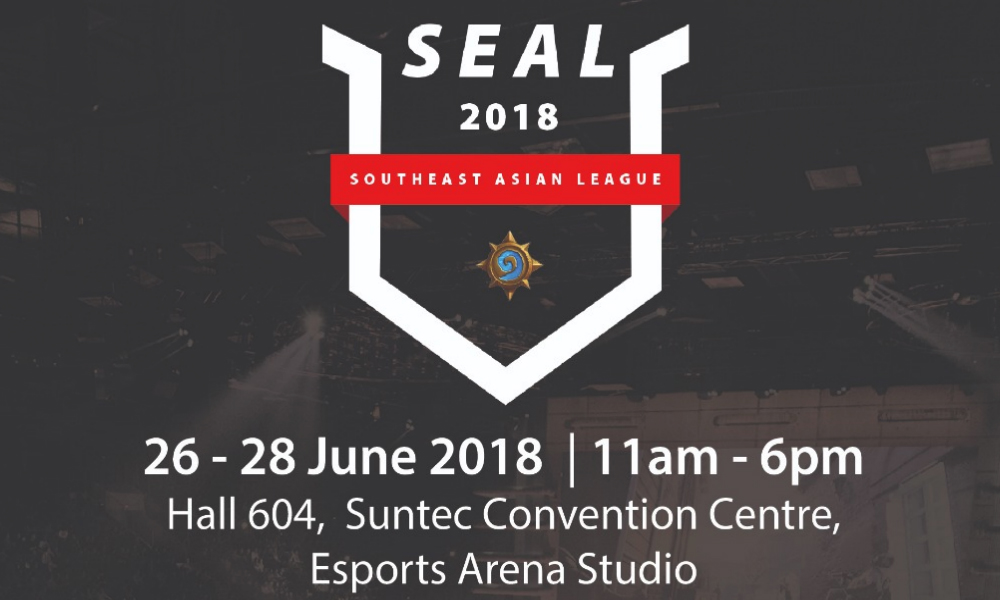 Reading Time:
2
minutes
Organised by WeOne, the inaugural Southeast Asia League (SEAL) tournament will take place at BroadcastAsia2018
WeOne, a Blockchain-based esports tournament and gaming platform, together with esports organiser Cresmos, will host its first live esports tournament — Southeast Asian League (SEAL) in Singapore from 26-28 June 2018. The tournament will take place at BroadcastAsia2018, Asia's top industry event for pro-audio, film, digital media and broadcasting, organised by UBM.
The popularity of esports has exploded in recent years, with Southeast Asia as the industry's fastest-growing region. With more than 9.5 million esports enthusiasts in the region, this number is expected to double by 2019.
Esports is also set to become a competitive sport at the 2022 Asian Games, bringing even greater potential and collaboration to the industry.
"It is a perfect choice to launch SEAL in Singapore, our home country. We are passionate in building a vibrant and vivacious esports community and our vision of One Gaming World," WeOne CEO Leo Kwek said. Staged at BroadcastAsia's Esports Arena Studio, the first SEAL series tournament will see three days of card-slinging action as competitive Hearthstone players battle it out for cash prizes worth SGD$2,500.
With an all-access view of the games, attendees can get up close and interact with players, staff and commentators and the live-streamed tournament; players like Hearthstone Global Games 2018 Singapore anchor, Samuel 'Sequinox' Chan, and Asian Games 2018 Singapore representative, Gerald 'Khaius' Chew, will be there as well. Organisers are anticipating an estimated 100 participants from the region at the games.
"Asia is earmarked for exponential growth for the esports industry and we are very pleased to partner with WeOne and Cresmos to bring the first Asian version of the SEAL to Singapore. Nothing beats the thrill of being at a sporting event up close, and we are confident that the tournament will elevate both event and attendee experiences at BroadcastAsia to a whole new level," said Calvin Koh, Assistant Project Director for BroadcastAsia, UBM.
The tournament will also offer scheduled guided tours with organisers for a behind the scenes look at the production of an esports tournament and the cutting-edge blockchain technology that is at the heart of the game.
Producer Connect
A one-day only seminar at BroadcastAsia, Producer Connect will discuss the hottest trends impacting the fast-growing esports industry. Attendees will gain access to expert insights on how brands are getting their game in esports, and gain a better understanding of the role of technology in esports.
About WeOne:
WeOne is a next generation esports and gaming platform providing unprecedented, multi-dimensional gaming experiences. We are a decentralised ecosystem for the gaming and esports scene.
WeOne is an official partner of XiGu Group, which owns YuuGames. YuuGames is China's leading esports event organiser with millions of members across 140,000 game cafes in China. Our token, WeOne Chakra, has been appointed as the official currency in this ecosystem. XiGu is partnering exclusively with WeOne to adopt Chakra as its official cryptocurrency.
About BroadcastAsia:
BroadcastAsia is Asia's must-attend international event for the pro-audio, film, digital media and broadcasting industries. Get connected to the industry leaders that are reshaping the entertainment and broadcast value chain as you network, collaborate and exchange knowledge and implementable business strategies to ride the evolution of the broadcasting industry.
Capture the future at BroadcastAsia and take away insights from industry experts at the ConnecTechAsia Summit, technological showcases and other exciting activities on the exhibition floor.
RTG Asia launched Scuba Diver game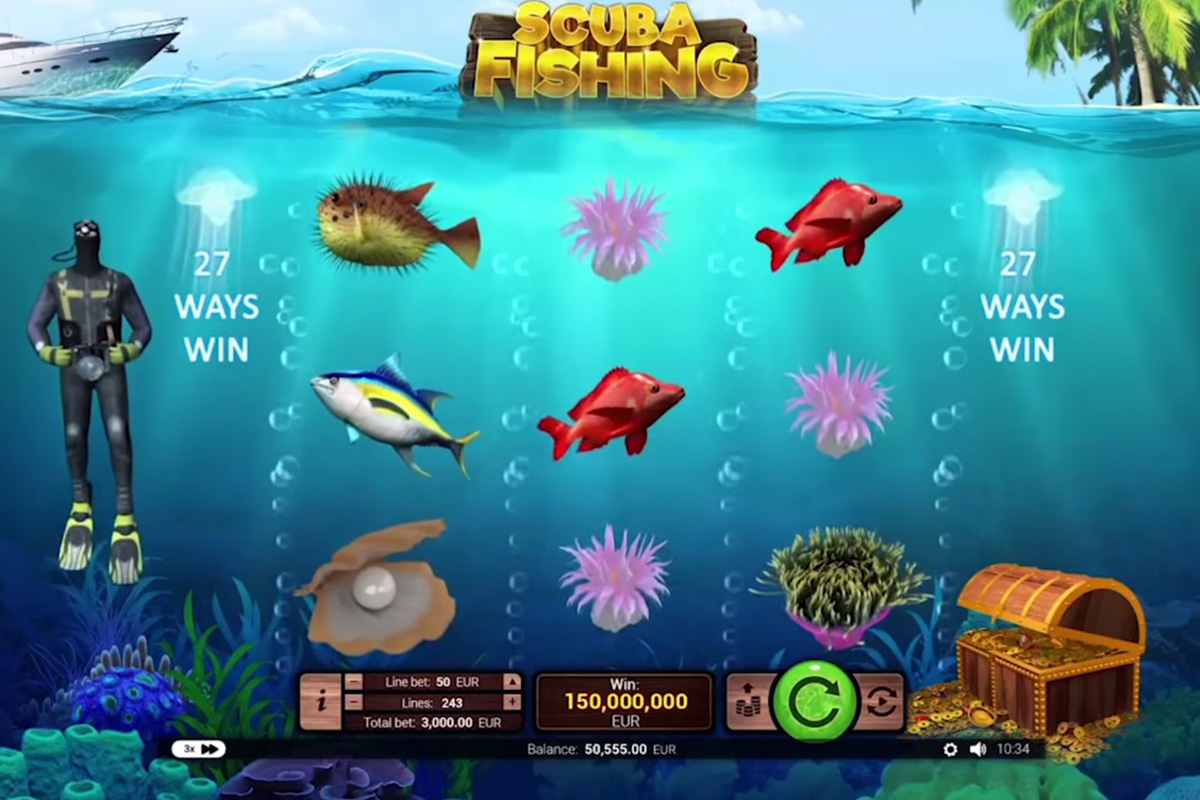 Reading Time:
1
minute
The Singapore-based gaming developer Realtime Gaming Asia (RTG Asia) has launched its latest game, titled Scuba Diver Game. This is the second game from the company this month, with Stardust, a 5-reel video slot that benefits from an All Ways Pays system, being the first.
 "Don't miss the treasure as you're bedazzled by the beautiful fish in our new Scuba Diver game. Our professional scuba diver is out capturing fish… on film! And you'll be as captivated as he is, although we know you have your eye on that treasure, 7500 times your bet per line in this 27 ways pay, low volatility game, even if he's oblivious to it!" said the company's release.
With beautifully rendered and animated 3D blue marlins, spiky puffer fish, oysters with a pearl in its shell and other fish and plants, you will want to stay under the sea as long as your tank has oxygen in it. "And that shark? Fear not! It's wild but it's also your Wild symbol, and when you hit three stacked up in the middle reel, you'll get a free re-spin. And only in that free re-spin will you see the treasure chest symbol," stated RTG Asia.
Heavy punishment for persons who ran AI and WeChat-based illegal casino in China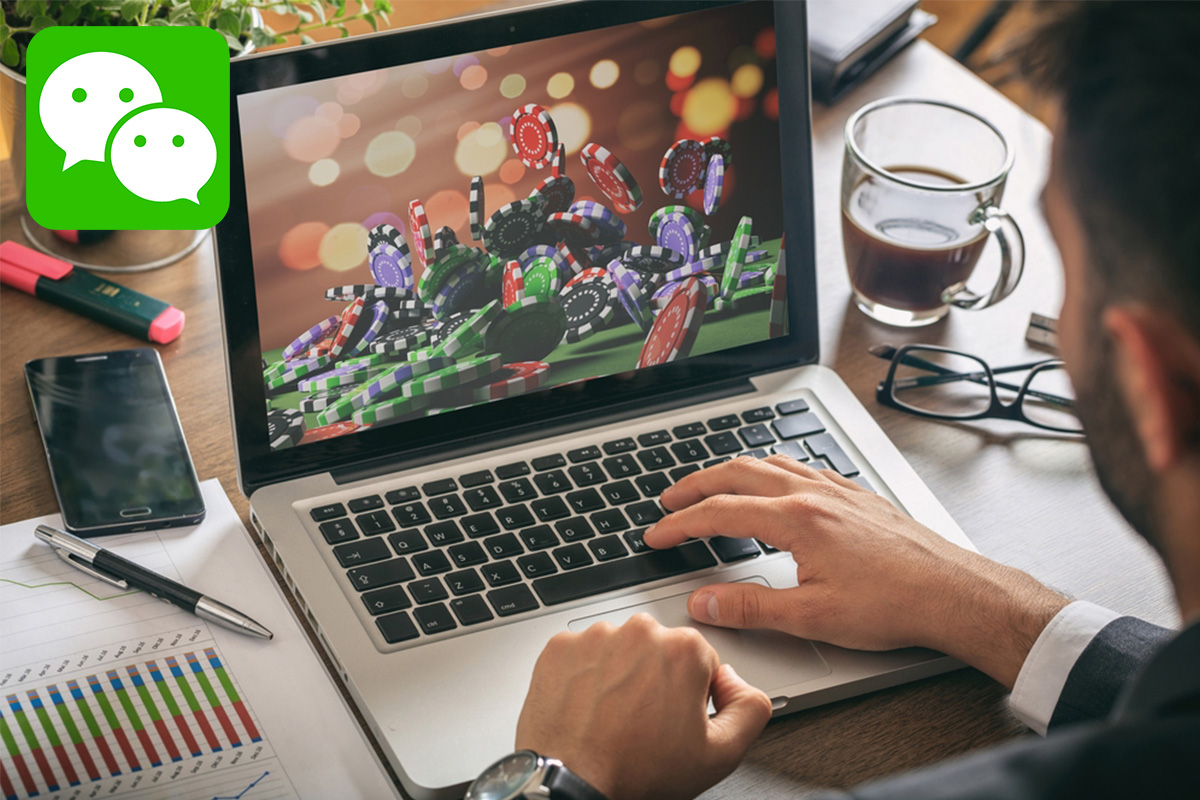 Reading Time:
1
minute
A court in the Chinese province of Shenzhen has slapped a severe punishment for persons who ran an illegal online casino based on the Chinese social messaging website WeChat and artificial intelligence (AI). The court verified the documents submitted by the police and analysed the mobile phones, laptops, and money seised by the police and ruled the gang was running an illegal casino via the use of WeChat red envelopes and artificial intelligence software.
Leaders of the group, Cai, Li and Huang, along with 13 other accomplices, each received sentences varying from one to four and a half years of imprisonment and fines of up to RMB200,000 as punishment. The gang was known as the "Golden Star" gambling gang. It is believed that they made around RMB430 million between the beginning of 2017 and March of 2018 when they were arrested. Of that money, the police were able to freeze just over RMB600,000.
Of the 19 people who were arrested at the time, 15 were deemed guilty and prosecuted, while four members who had been with the group for a short time were found to be not guilty.
The gang used a sophisticated AI software that gave them a distinct advantage over gamblers.
This is the first case of a public prosecution and punishment under the police force's new effort to sweep away vice and gang-related.
Source: thatsmags.com
Registration for MGS SUMMIT 2018 is now open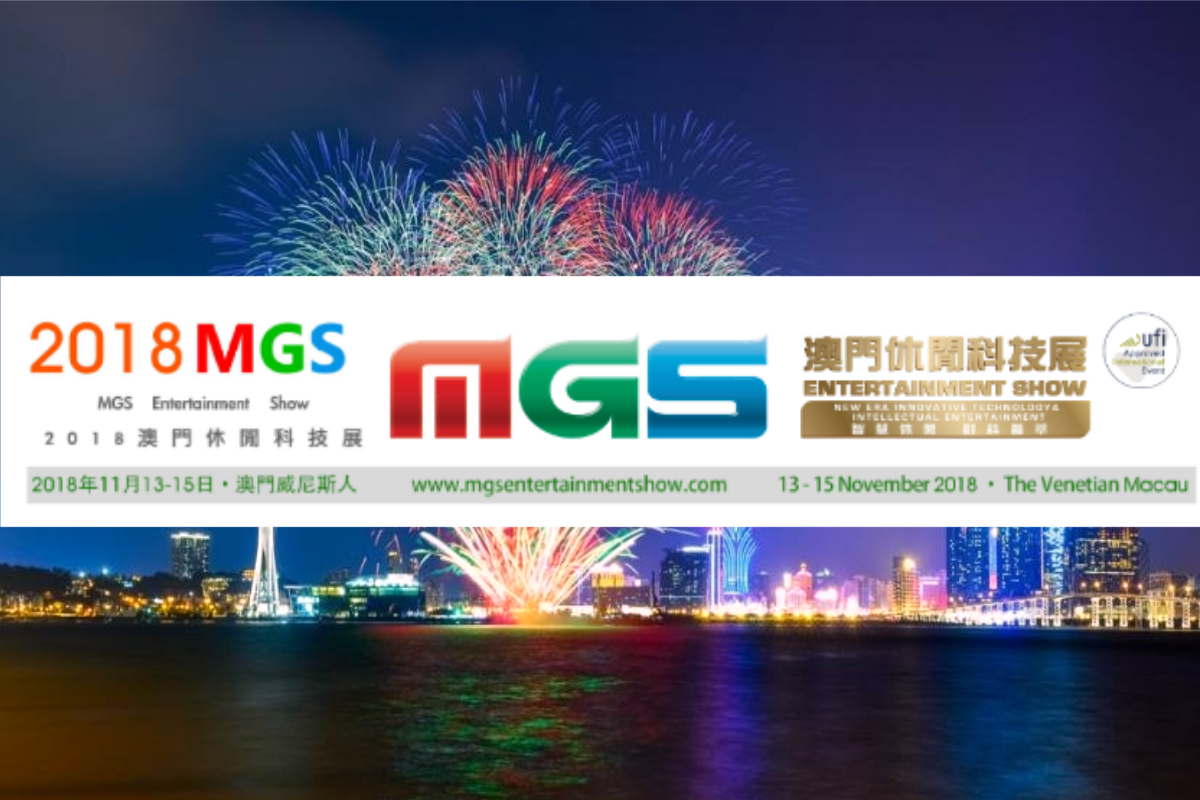 Reading Time:
2
minutes
MGS represents the true voice of the gaming and entertainment industry. It delivers a unique model by being both owned and organized by the business community through the offices of MGEMA – the most senior gaming industry trade association in the Asia-pacific region.
The exhibition draws together all the key players that shape the region's leisure economy in what is the most lucrative gaming market in the world. MGS is the place where the key decision makers in Asian gaming come to do business.
Responding to the needs of the entertainment industry in Asia, MGS Summit 2018 will be held on 13th -15th November, 2018 in the Venetian Macao. The themes of summit will range from the re-tender of casino licenses in Macao and the prospect of Japanese IRs, to the development of the E-gaming industry in Asian emerging markets.
On DAY 1, the Director of the Gaming Inspection and Coordination Bureau (DICJ) of Macao, scholars and other gaming industry elites will be invited to discuss laws related to Macao gaming franchise rights, with a focus on how the casino re-tendering process will shape Macao's future after 2020/2022. The afternoon session will have a panel discussion on the challenges within the VIP market segment.
On DAY 2, a forum on how to combine gaming and non-gaming as Integrated Resorts to boost tourism development in the Greater Bay Area will be scheduled. In the afternoon, Japanese government officials are invited to share their visions on the prospect of Japanese IRs, including the sites for Japanese IRs, the issuance of gaming licenses and other popular topics. The attendees may take this opportunity to tap into the Japanese market.
On DAY 3, opportunities and challenges concerning the E-gaming market and the development and supervision of the lottery system will be the main focus.
Through MGS, attendees will be able to identify the potential investors, business partners, gaming equipment suppliers, hotel suppliers and experienced gaming operational talent for the development of the entertainment industry.
For information on how to attend MGS Summit 2018, visit www.mgsentertainmentshow.com/page-44
The MGS Early-bird Promotion for "3-Days Pass to Exhibition & Summit" is now available up to 15 October 2018. You may enjoy an extra 30% discount by entering promotion code "u6EoDN" before payment (the promotion code will expire after 15 October).