New South Wales to adopt a 10 per cent tax regime on online gambling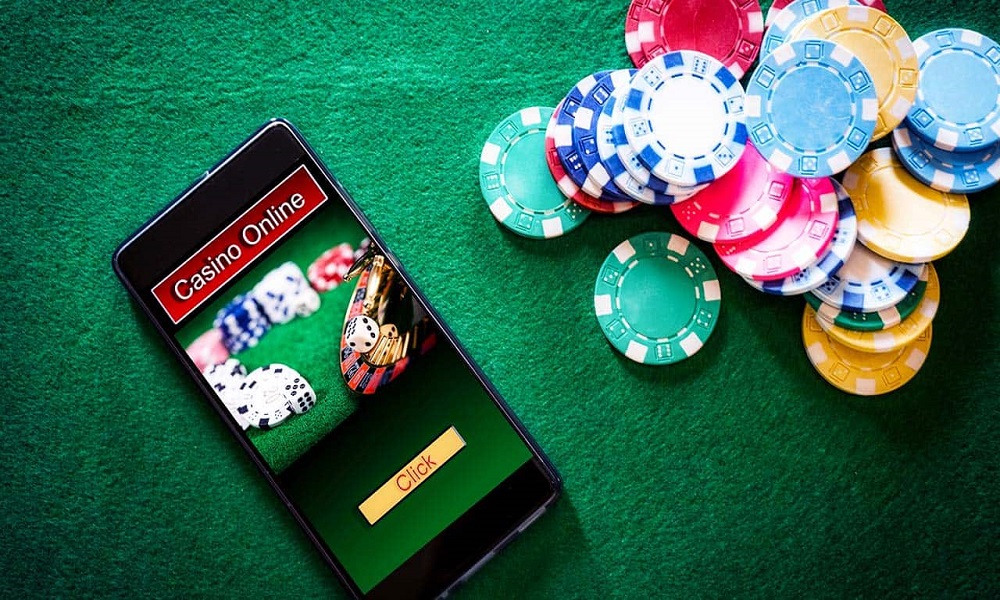 Reading Time:
2
minutes
The Australian state of New South Wales has decided to enforce a 10 per cent tax rate on gross gaming revenue (GGR) on online betting. This is somewhat more than the 8 per cent tax in Victoria. The government has faced the pressure of from local gambling group Tabcorp who lobbied for 15 per cent point-of-consumption tax on online betting – like the tax regime that was introduced in South Australia, Western Australia and Queensland. But the New South Wales government has withstood the pressure to introduce a more balanced tax regime of its own.
All the operators will get a tax-free threshold of A$1 million a year.
State Treasurer Dominic Perrottet revealed Tuesday that the tax will be formalised on all online sports bets within the state when the state budget is finalised next week, and will commence from January 1 next year. Observers say that the Treasurer will shortly announce that a substantial portion of the p.o.c. tax harvest is earmarked for the state racing, thoroughbreds, harness and greyhounds industry.
NSW hopes to raise about A$100 million from the tax. The government was lobbied on the tax proposal by online companies, who argue that the 15 per cent rate is based on the British p.o.c. tax model which does not take into account the fact that the betting operators in Australia already pay GST, payroll tax and product fees…and TAB has an exclusivity arrangement in relation to on-the-ground betting.
 "The introduction of a point of consumption tax is an important step to ensure that we are levelling the playing field given the wagering tax paid by on-site (retail) operators," Perrottet said in a statement.
"Following an extensive consultation period with stakeholders, this decision will resolve the disconnect between the jurisdiction where gambling activity occurs and where it is taxed. We also want to make sure that the racing industry is no worse off under these changes, which is why we have taken steps to ensure that they receive fair compensation and that existing parity arrangements are unchanged."
"We think 10 percent strikes the right balance and that online corporate bookmakers should contribute their fair share," Perrottet said. "However, a 15 per cent additional tax on top of GST and race field fees would be an excessive burden on players in the market. We will review our 10 percent rate in 18 months and also keep a close watch on how other states progress with their POCT."
Source: reviewed-casinos.com
Ladbrokes pulls out from self-exclusion scheme in Australia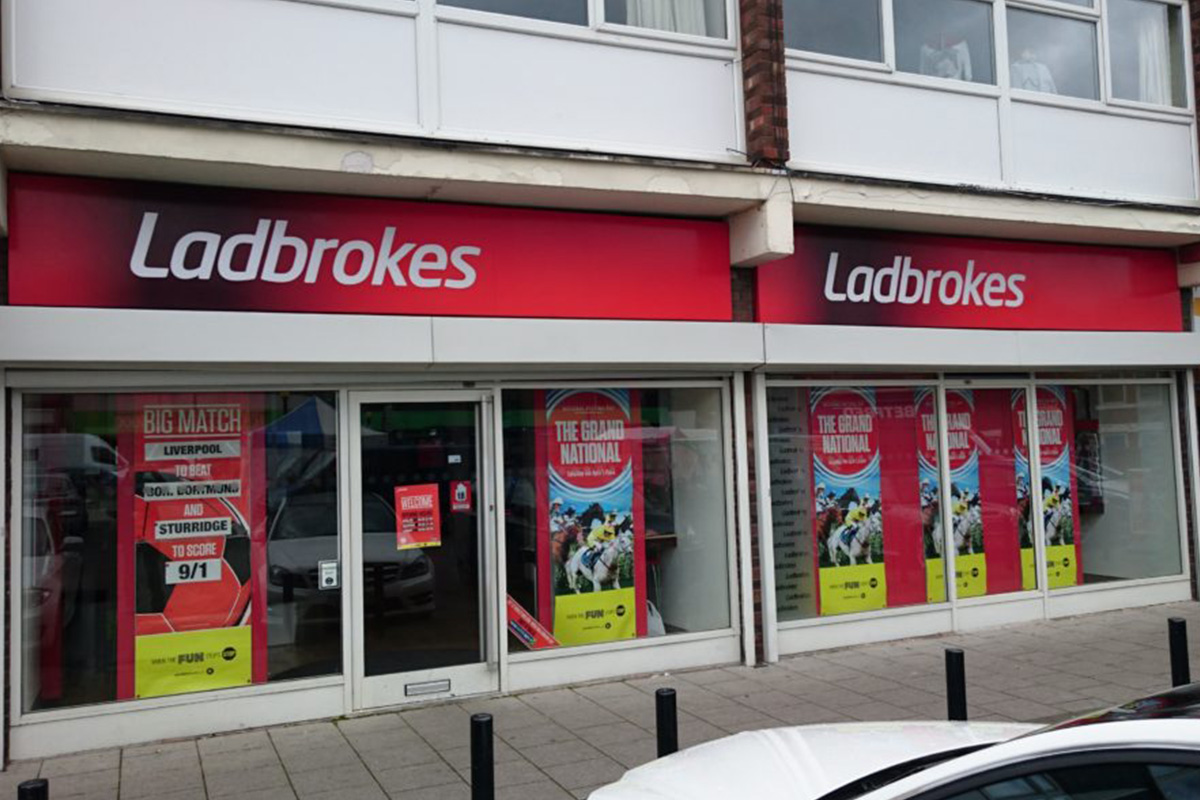 Reading Time:
2
minutes
Major betting company Ladbrokes has pulled out from the plans for a national self-exclusion scheme in Australia. The scheme was intended for people trying to quit gambling.
The scheme was proposed as a joint initiative of the country's largest online-only bookmakers, such as Sportsbet, BetEasy, Ladbrokes and Bet365 and the industry group Responsible Wagering Australia. The scheme would permit punters to ban themselves across states and all wagering sites at once on smartphones, computers and tablets.
Other reforms include a voluntary opt-out scheme for gamblers to set betting limits when they sign up, and a ban on offering "inducements" to tempt Australians to open online betting accounts or to refer a friend to open one.
Federal Social Services Minister Dan Tehan is expected to announce within weeks that the National Consumer Protection Framework for online wagering has been approved by the states and territories and will set down an implementation timeline.
But with uncertainty surrounding who will develop the nationally consistent self-exclusion scheme and how it would operate, wagering industry sources say Sportsbet and BetEasy (formerly CrownBet) have been working with government officials on the development of a proposal.
Ladbrokes supports a multi-operator self-exclusion scheme, but this week blasted the "frustrating" delays in rolling one out. The Australian arm of the UK-based betting company insists a model already in force in the Northern Territory, the jurisdiction where most online bookmakers hold their licences in Australia, has proved effective and should be replicated by other governments.
"The design and implementation of most multi-operator self-exclusion schemes fails due to complexity," Ladbrokes general counsel Patrick Brown said.
"Ladbrokes calls on Sportsbet and BetEasy (CrownBet) to work within Responsible Wagering Australia on multi-operator self-exclusion."
In the UK, the gambling watchdog has raised concerns about the effectiveness of the country's newly introduced self-exclusion system, GamStop, and has hit out at flaws allowing self-excluded gamblers to continue receiving bookmakers' promotional material.
Ladbrokes position puts it at odds with the two biggest members of Responsible Wagering Australia, the industry group led by former Labor Party heavyweight Stephen Conroy, and has raised questions internally over whether Ladbrokes will remain a member.
Some wagering sources believe Ladbrokes, ranked the fourth most popular online bookie behind Sportsbet, TAB and BetEasy, is also unhappy about the incoming ban on sign-up inducements which it relies on to attract new customers. They said Ladbrokes joined the Conroy-led association just over a year ago, and has been privately accused of not sharing the same "proactive" approach of other member organisations to "protect the sustainability of the industry."
Mr Conroy said Responsible Wagering Australia had been a leading supporter of the new consumer-protection reforms and would continue to work actively with government leaders to implement its measures.
He said the national self-exclusion register, to be funded by the industry, was an integral part of the reforms and "must be easy to use and apply across all operators."
 "All RWA members are strongly committed to this and currently offer simple to use self-exclusion options at an operator level whilst the federal government is implementing the national self-exclusion register," Mr Conroy said.
Source: smh.com.au
VCGLR recommends responsible gambling provisions for Crown Casino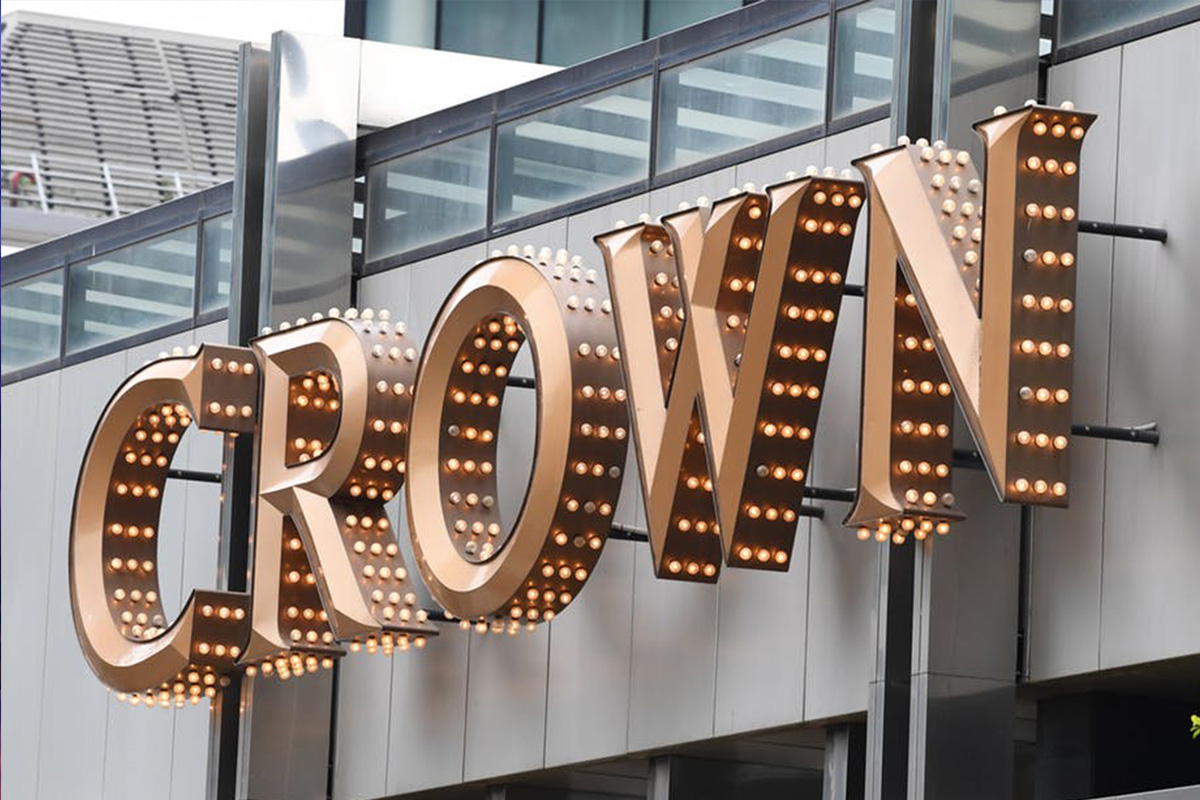 Reading Time:
3
minutes
The Victorian Commission for Gambling and Liquor Regulation (VCGLR) has released its sixth review of Crown Casino's operations, offering a slew of provisions for responsible gambling. Overall, the review provides 20 recommendations. Out of which 11 pertain to the provision of "responsible gambling." The review indicates that Crown lagged behind in community expectations.
The review arrives at a bad time for Crown Casino. Earlier this year, a whistle-blower accused the casino of misconduct, including providing gamblers with a "pick" to jam poker machine buttons in place. And following another allegation of machine tampering, the VCGLR fined Crown AU$300,000. This was a historically high fine.
Another recent whistle-blower case concerned Woolworth's subsidiary ALH, Australia's largest gambling machine operator. Earlier this month, ALH admitted that patrons were "spied upon" and provided with inducements to continue gambling.
The idea of "responsible gambling" is at the core of both these cases.
What is responsible gambling?
Responsible gambling has been a cornerstone of government gambling policy since at least the 1990s. The concept was a gambling industry invention, developed as gambling was legalised and expanded globally. It allowed the industry to circumvent stricter regulations in response to the harmful side effects associated with the spread of gambling. This has been a wildly effective strategy for the gambling industry, but largely ineffective in terms of minimising harm.
Responsible gambling is largely implemented via codes of practice, required in all Australian casinos, pubs and clubs and many other jurisdictions. These require gambling operators to provide warning signs and intervene when someone shows signs of harm, among other measures.
Other responsible gambling regulations impose limits on game offerings. This is especially so with electronic gambling machines (EGMs, or "pokies"). In most Australian states, the maximum bet in a pub or club pokie is A$5. There are other pokie restrictions, as well, such as the load-up (the amount of money that can be inserted at one time) and the speed at which individual bets can be placed (generally every two to three seconds).
But in research I've conducted with other academics, we've found little evidence that responsible gambling measures are effective.
This is partly because of recent public health research showing that, even with responsible gambling measures in place, gambling harm remains a serious problem. This is partly because gambling mechanisms are ubiquitous in Australia, and partly because responsible gambling measures are unconcerned with preventing harm. At best, these measures act as an ambulance at the bottom of a cliff – not the fence at the top.
As with alcohol, the "responsibility" for over-consumption is generally offloaded by the gambling industry onto consumers. The industry argues that problems affect only a tiny minority, and are a result of flawed individuals who cannot control themselves. Exposure to gambling itself is not considered a cause.
However, recent research in Victoria demonstrates that the harm associated with gambling is of a "similar order of magnitude" as major depressive disorders and alcohol misuse. The social costs of gambling, including family breakdown, relationship problems, domestic violence, and emotional and psychological distress, depression and suicide, are estimated at nearly A$7 billion per year in Victoria alone.
Another recent study found that on average, every "problem gambler" affects six other people in his or her life. Every "moderate-risk" gambler impacts three others. Even "low- risk" gamblers affect one other person.
Thus, the costs and effects of gambling harm are much more widespread than the gambling industry or government concedes. This has also been corroborated by recent research in the UK.
Contradictions between practice and law
Responsible gambling measures were intended to address these social costs, but research shows that some "codes of practice" are rarely enforced and often ignored. ALH has also admitted this is true.
Even more troubling is that Crown is permitted by Victorian law to allow patrons to play pokies in "unrestricted" mode at its casinos. This means gamblers can bet unlimited amounts, at unlimited speed, and on "autoplay." (The "unrestricted" mode is banned outside casinos.)
Considering the law also requires Crown to pursue "responsible gambling" regulations, the contradiction is quite striking.
There are other contradictions. In its casino review, VCGLR recommended more staff, with time to actually intervene, when patrons display signs of harmful pokie use. However, using the "unrestricted" mode allowed only at Crown would be a clear sign of harmful gambling.
Source: theconversation.com
Crown Resorts' profits suffer massive dip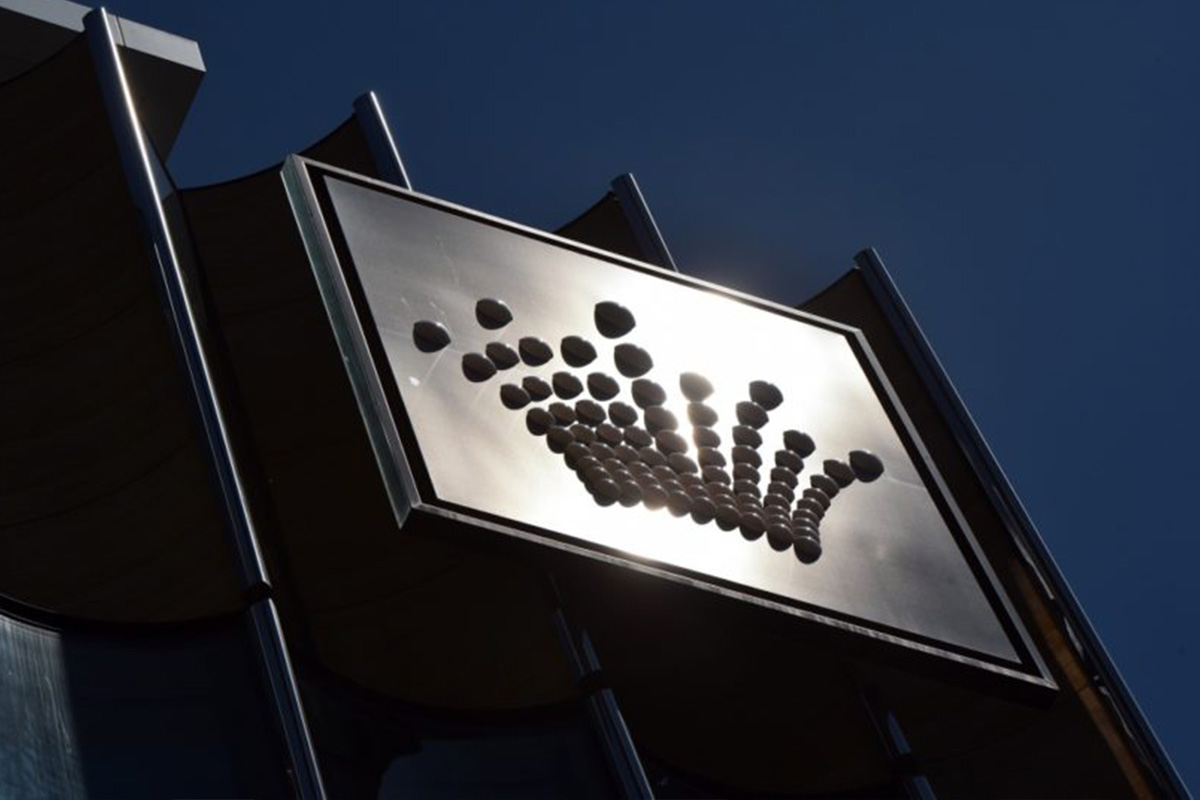 Reading Time:
1
minute
The company has reported its full-year results, which fell to US$558.9 million.
Crown Resorts, one of the biggest gaming and entertainment groups in Australia, reported a steep fall in its profits. According to the latest financial results, the company's profits have decreased by 70 per cent to US$558.9 million. This is significant because the company sold its facilities and business ventures in Macau last year.
This has been a problem year for Crown Resorts. Its board member James Packer left the company and 19 of its executives were arrested in China. However, not everything is lost. Despite the 70 per cent dip in net profit, there is a 12.7 per cent increase in normalised profit to US$385.6 million. It also registered a 5.4 per cent increase in operating revenue to US$3.4 billion.
John Alexander, Executive Chairman of Crown: "Crown's full-year result reflects a solid performance from our Melbourne operation and continued subdued trading in Perth. VIP program play turnover in Australia of US$51.5 billion (up 54.5 per cent) was a pleasing outcome, particularly at Crown Melbourne (up 73.9 per cent), given the difficult trading conditions."