Global Daily Fantasy Sports enters Italian network through Microgame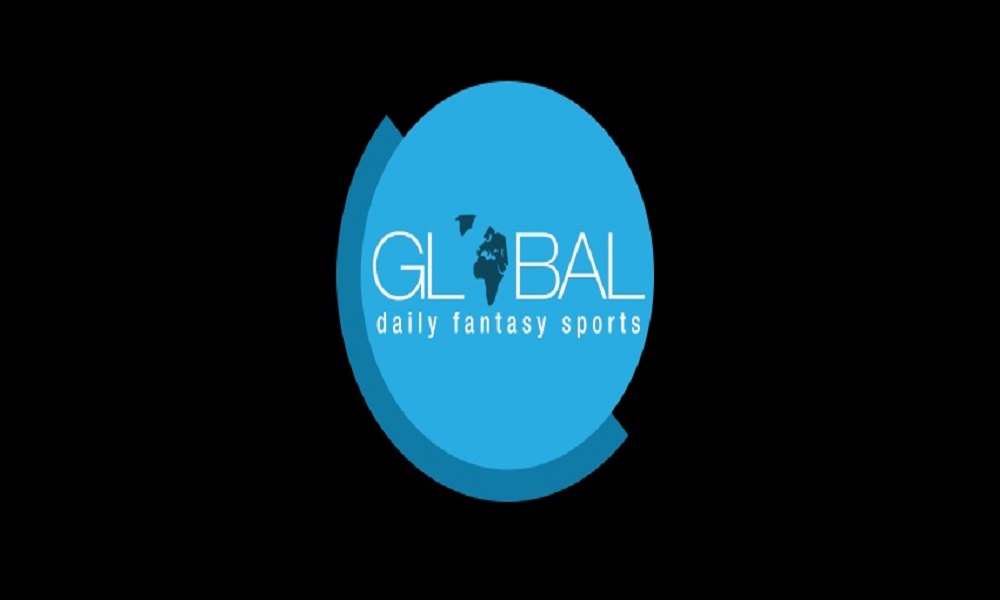 Reading Time:
2
minutes
Global Daily Fantasy Sports, a Canada-based B2B Daily Fantasy Sports software provider, has announced its full integration and testing work with Microgame S.P.A. (Microgame). Microgame in turn has obtained the final certification from the Italian gaming authority ("Agenzia delle Dogane e dei Monopoli"or "ADM") to launch onto the existing Italian network.
Microgame is the premier Gaming Service Provider in Italy. The company holds concessions, licenses and authorisations to provide "turnkey" solutions for the Italian gaming market in compliance with Italian regulations. Microgame serves more than 30 ADM-licensed Operators with over 90 different brands and over 700,000 registered players, generating in aggregate Gross Gaming Turnover of over €2.5 billion euro.
Microgame is the only Service Provider in Italy that provides complete turnkey gaming solutions including game account platforms and interconnection to the regulator's systems. In addition, Microgame has market-leading content in all game verticals that it offers to all its customers.
A pioneer in multichannel service, Microgame is the "all Italian" B2B service provider with the highest presence on the National level. In fact, its capability to offer products tailored to the needs of the single Operator makes Microgame not just a service provider but also a true strategic partner.
Microgame's approval launches Global's two-year exclusive agreement, which was previously announced on February 5, 2018. Microgame is now in the position to deliver Global's Daily Fantasy Sports product to all their ADM-licensed Operators in Italy.  Microgame joins Global's previously announced network partners in time for the 2018 FIFA World Cup in Russia as the Company steps up its European presence for the most widely viewed and followed sporting event in the world.
Darcy Krogh CEO of Global Daily Fantasy Sports Inc. comments, "Strategically this is an important relationship for us. Microgame is a top tier B2B provider in the Italian market and brings with it additional new partners to our Italian network. This will assist us greatly in growing the network. In addition the Microgame team has vast experience marketing in a networked environment which will benefit all our network partners."
Marco Castaldo, Microgame General Manager, states:  "We are really excited to make DFS available to the operators in our network.   With our market-leading liquidity, we intend to work with our customers and with our partners to deliver the tremendous potential of this game for Italian players."
Source: 5StarMedia
Global Daily Fantasy Sports Announces Betaland and Enjoybet to Join its Italian DFS Network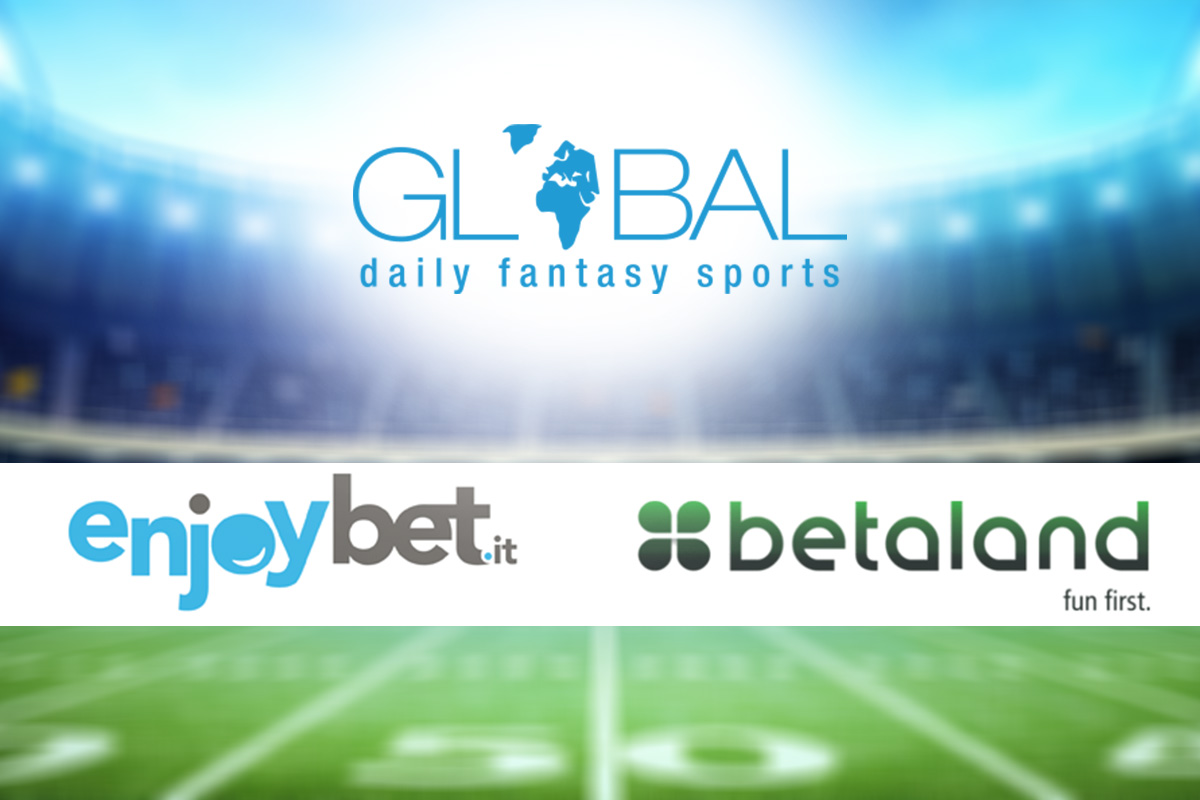 Reading Time:
2
minutes
July, 2018  – Global Daily Fantasy Sports Inc. ("Global" or the "Company") (TSX-V: DFS), a B2B Daily Fantasy Sports software provider, is pleased to announce its continued expansion in the Italian regulated gaming market following the addition of two new brands, Betaland and Enjoybet which are owned and operated by OIA Services Limited. Both brands have agreed to join the DFS network for the upcoming European football season, which kicks off on the 18th of August. As part of the network of the leading Italian B2B service provider Microgame S.p.A.  who became a customer of Global in February 2018, they will join the Italian network powered by Global.
OIA Services Limited is an Italian licensed concessionaire that operates under the Betaland.it and Enjoybet.it brands in sports betting and gambling in Italy. OIA Services has an extensive knowledge of the gaming market and offers an exciting and innovative gaming environment, with a complete and highly competitive product offering. Formed in 2010, the Betaland brand has quickly established itself as one of the top 10 operators in the Italian online sports betting market, representing approximately six (6%) percent market share in the largest gambling market in Europe.
Microgame (see June 18, 2018, news release) serves over 30 concessionaires with digital content of which, including OIA Services Ltd, 12 have signed up so far to gain access into the Global-powered DFS network in Italy for the upcoming Football season. These signups are a testament to Microgame's reach in the Italian gaming market and the increasing level of interest in Global's DFS product and network. With the addition of these two brands, the Italian facing DFS network now has exposure to 20% of the Italian facing online sports betting market which last year generated 550M euro in revenue.
Darcy Krogh CEO of Global Daily Fantasy Sports Inc. comments, "We are delighted to welcome the OIA brands to our DFS network through Microgame. Adding an established top tier market player to our network is great for all the participants and assists in driving further interest in our product."
Michele Sprovieri, OIA's Managing Director said, "We are confident we have made the right choice for a DFS product. The Global product is very innovative and we are sure it will be very successful with the Betaland customers."
About Global Daily Fantasy Sports Inc.
Global Daily Fantasy Sports Inc. (TSX-V: DFS), with its subsidiaries, is a licensed and regulated provider of fantasy sports software with offices in Malta, Toronto and Vancouver. Its platform is a multi-tenant gateway that allows operators to offer their customers a world class Daily Fantasy Sports software solution. The platform allows for seamless integration at the operator level without having to share or compromise any sensitive customer data. Joining the Company's network allows operators to capitalize on a mature infrastructure, with shared liquidity, that was built specifically for regulated market environments. As a true B2B global network, the Company is a SaaS product that offers a turn-key solution for sportsbook operators, land-based operators, media groups, and big database companies to participate in the daily fantasy sports industry.
Neither TSX Venture Exchange nor its Regulation Services Provider (as that term is defined in the policies of the TSX Venture Exchange) accepts responsibility for the adequacy or accuracy of this release.
Source: Global Daily Fantasy Sports Inc.
Scout Gaming launching record €100,000 Fantasy tournament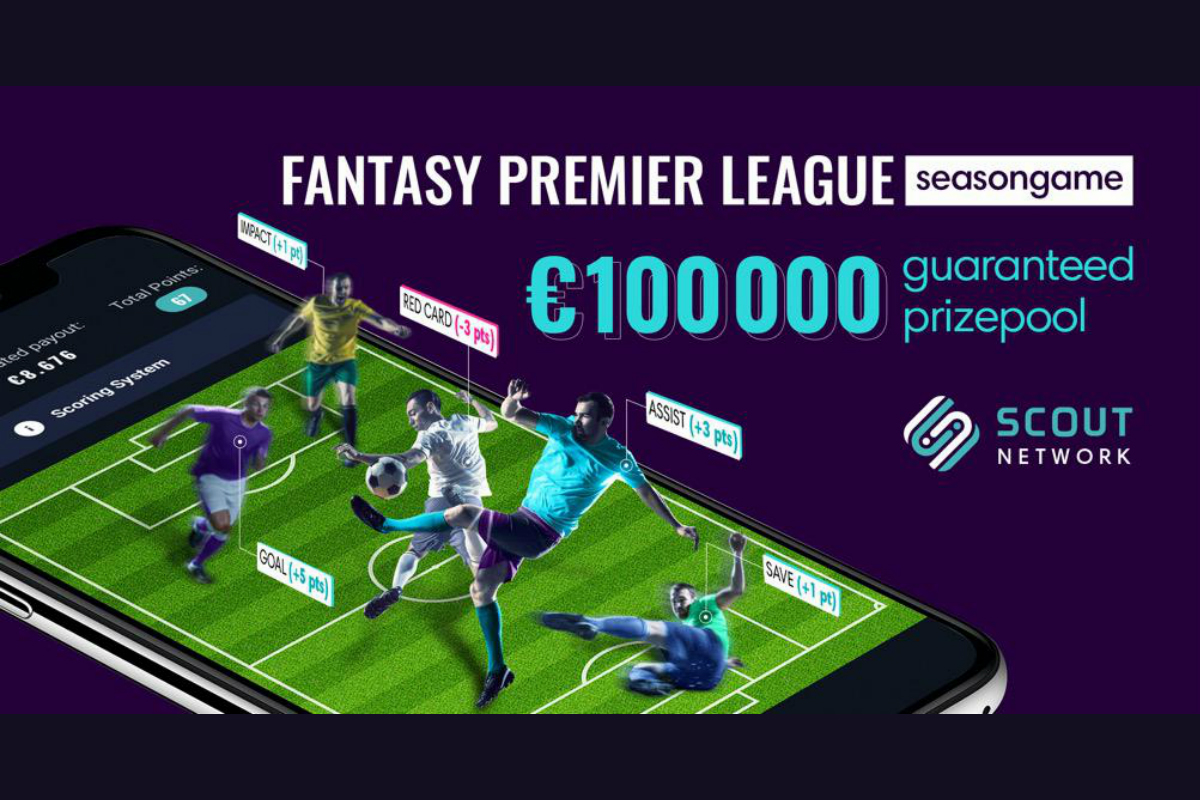 Reading Time:
2
minutes
Scout Gaming has for the upcoming English Premier League launched a fantasy tournament with a minimum guaranteed prize pool of €100,000. The tournament is available via partners on the Scout Gaming Network and is the highest ever prize pool on European Fantasy Football. It's the first time participants will be able to win as much as 1000 times their entry fee, with one lucky winner being able to take home €20,000.
"We are offering our partners an opportunity to be the first in the world to offer six digit prize pots on Fantasy Premier League. Increased interest in our product as well as upcoming clients launches has made this a possibility", comments Product Operations Officer, Bjorn Fjellby of Scout Gaming
In connection to World Cup, Scout Gaming offered a 30,000 prize on the season game, a record at the time. Increased momentum and client activity during the World Cup has generated the possibility to increase the prize pots.
"Bethard has high hopes for our new Fantasy Sports Product from Scout. For sport fans, it is a great way of proving your knowledge about the game that excites you. We are very happy to be included in the record breaking guaranteed tournament going on for the entire 18/19 Premier League season" comments Frederik Iversen, Product Manager of Bethard".
About Scout Gaming Group:
Scout Gaming Group is a licensed and regulated provider of B2B Daily Fantasy Sports and pool betting. The company offers a flexible and customizable network based Fantasy Sports solution with support for most sports and leagues through an in-house StatCenter which also provides real-time information to players. Local sports can be provided on request. The Group has approximately 60 staff and is headquartered in Stockholm, Sweden with development and operations in Bergen, Norway and Lviv, Ukraine. Sales, support and product management is handled from the office in Malta.
DraftKings Signs Landmark Deal for Sports Betting in New York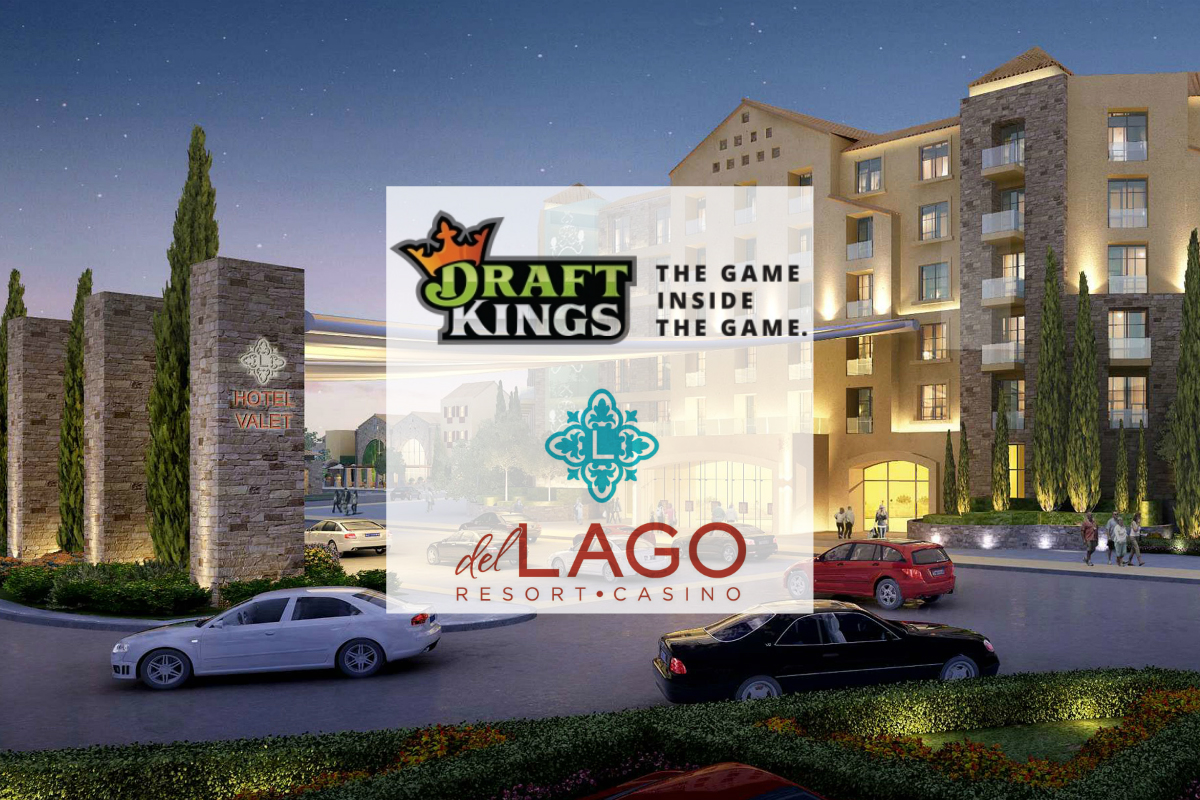 Reading Time:
2
minutes
Partners with del Lago Resort & Casino in One of the Top Revenue Markets for Industry
July 2018 – DraftKings Inc. and del Lago Resort & Casino announced that they have entered into an agreement to provide a physical sportsbook at the del Lago Resort & Casino located in Waterloo, N.Y. In addition to partnering together on a retail sportsbook, this agreement also enables both partners to create a mobile and online sports wagering option in the Empire State should legislation authorize online sports wagering.
DraftKings is well positioned to capitalize on the New York market through its industry leading technology and more than 10 million customers. The company began work on its sportsbook product a year ago, immediately following the Supreme Court's decision to take up New Jersey's challenge to the Professional and Amateur Sports Protection Act.
"New York is one of the largest revenue opportunities for future sports wagering operators and we are thrilled to partner with del Lago Resort & Casino to offer sports fans a unique and novel sports betting experience, both at a physical sportsbook and on mobile when permitted," said Jason Robins, CEO and co-founder of DraftKings.
Pending the adoption of a state law authorizing online sports wagering and corresponding regulations, DraftKings plans to leverage its experience in developing popular daily fantasy sports contests to launch a sports betting app along with a web-based platform in the state of New York.
"We see DraftKings as a fantastic and strategic partner in our sportsbook operation at del Lago Resort & Casino, and this deal represents a tremendous move forward for our property in general," said Brent Stevens, co-chairman of del Lago and CEO of Peninsula Pacific. "Our partnership with DraftKings combines one of the most recognizable brands in sports with the top resort and casino brand in New York and represents an incredibly important moment for gaming in the Upstate region. We look forward to working closely with DraftKings to create a dynamic, engaging and innovative sports betting experience for New Yorkers."
This is the second sports wagering partnership DraftKings has secured, having announced a similar partnership last month with Resorts Casino Hotel in Atlantic City, N.J., as their licensing partner for online sports betting in that state. DraftKings expects to offer mobile and online sports betting in New Jersey by the start of the NFL season.
About DraftKings:
DraftKings is an innovative sports-tech and media entertainment platform changing the way consumers engage with their favorite sports, teams and athletes by bringing fans closer to the game. DraftKings, headquartered in Boston, MA, offers sports games across 11 professional sports in the U.S., Canada, United Kingdom, Malta, Germany, Ireland, Austria and Australia. Founded in 2012 by Matt Kalish, Paul Liberman and Jason Robins, DraftKings makes sports better and better sports fans by creating the 'Game Inside the Game.'
About del Lago Resort & Casino:
Del Lago Resort & Casino is a $440 million casino, 205-room hotel and spa in Waterloo, New York. The mission behind del Lago Resort & Casino has been to act as a gateway to the Finger Lakes region, leveraging the natural beauty and unique offerings while enhancing tourism. Del Lago Resort & Casino features nearly 2,000 slot machines and 80 gaming tables, 8 food and beverage outlets including the award-winning Portico by Fabio Viviani, and The Vine, a 2,400-person entertainment center. Del Lago is a 50/50 partnership between Peninsula Pacific and Rochester based Wilmorite. For more information, visit delLagoResort.com.