Caesars become leader of New Jersey poker market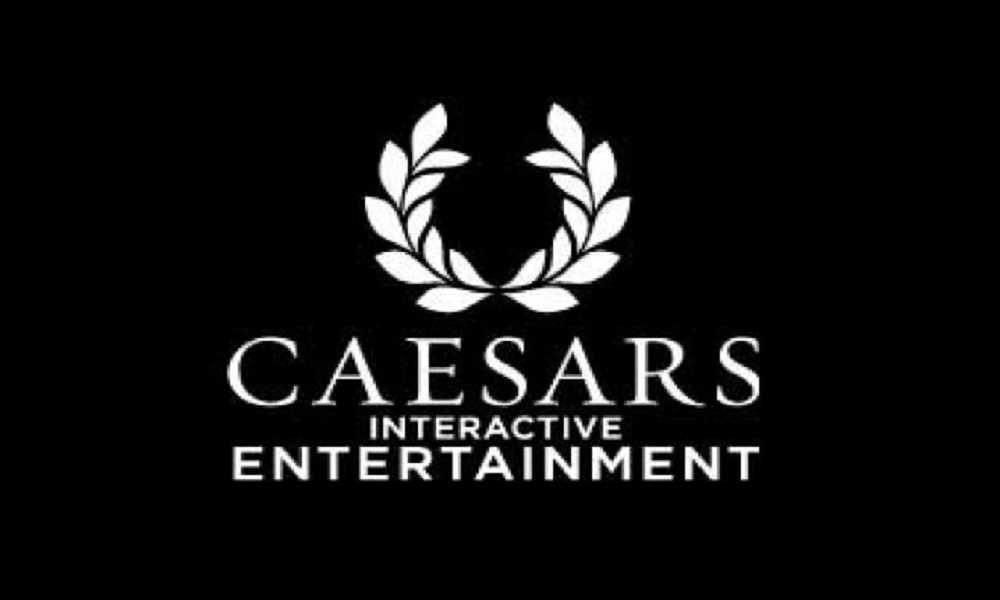 Reading Time:
1
minute
Caesars Interactive Entertainment has surpassed PokerStars and Borgata to grab the leadership in the New Jersey online poker market.
PokerStars had been ranked the leader in the revenue ratings since it started out in the state in April 2016. This is the first time it lost the position.
This is also the first time Caesars has overtaken its rivals in terms of revenue since New Jersey legalised online gaming around five years ago.
The OnlinePokerReport.com website has cited New Jersey joining the Multi State Internet Gaming Association (MSIGA) as the main reason behind Caesars' rise up the rankings.
Delaware and Nevada had been sharing poker liquidity since 2015, but New Jersey also recently entered the MSIGA.
In addition to its activities in New Jersey, Caesars is the sole operator of online poker in both Delaware and Nevada, thus making it the sole beneficiary of the interstate poker setup.
Source: iGamingBusiness
Police cracks down illegal gambling businesses in San Jose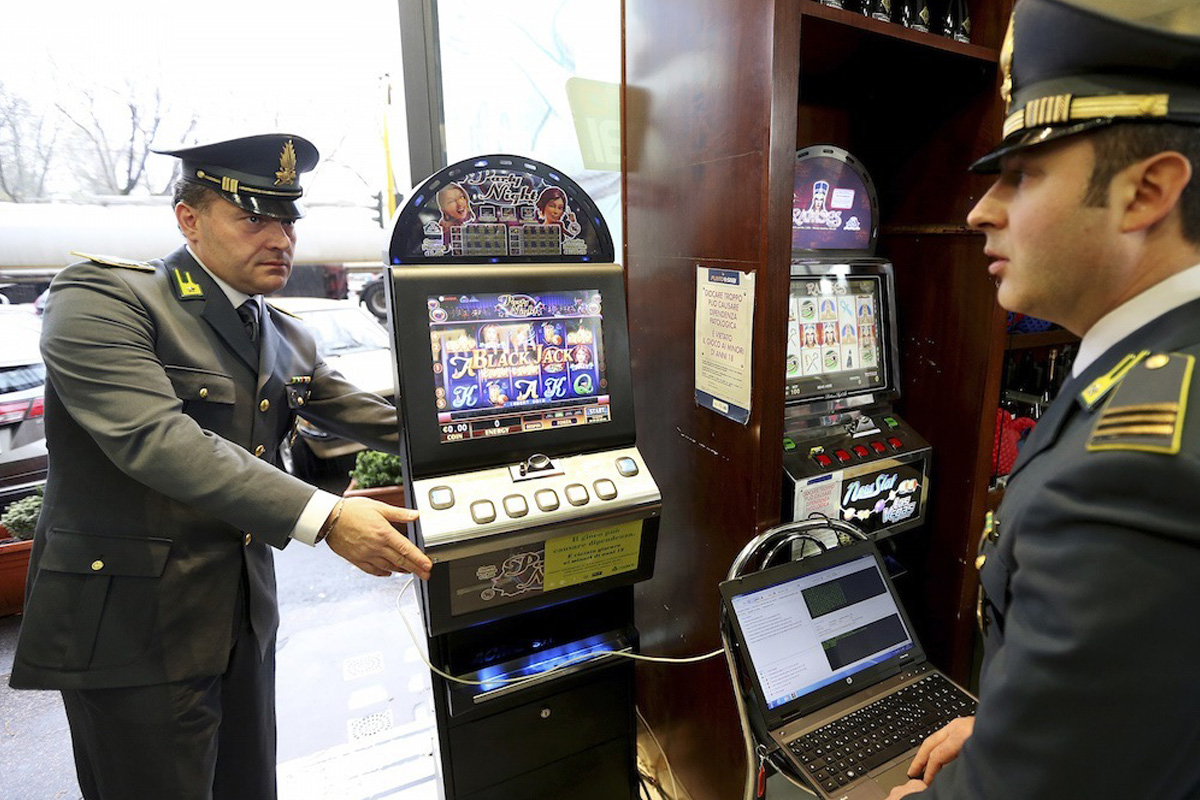 Reading Time:
2
minutes
The San Jose police have arrested five persons and seised 64 video gaming machines and about $355,000 in cash in their latest crack down of illegal gambling racket.
Over the past few months, San Jose police and other law enforcement agencies have intensified their efforts to curb illegal gambling activities. The latest culprits were a store front presenting itself as a computer repair business and another shop seemingly functioning as a hair and nail salon.
"When you get inside these businesses and get past the partitions, they are full-blown gambling operations," Messier said.
Over the past year, San Jose has experienced an increase in crime surrounding businesses that house illegal gaming operations, police said. The most recent crackdown was a response to complaints from residents and businesses and to a series of calls for service ranging from quality of life issues to violent crimes such as robberies and assaults connected to them.
Police said many of the businesses targeted "have had a particularly adverse impact on San Jose's Vietnamese community."
The most recent sweep happened last week when officers from the California Department of Justice served search warrants in the 900 block of Story Road and the 2000 block of Million Court, and a penal code inspection in the 2000 block of Monterey Road.
The Department of Justice Bureau of Gambling Control seised 13 illegal gambling devices and $280,566.00 in cash, which police believe to be proceeds from the games. Those cases remain under active investigation, and the Santa Clara County District Attorney's Office is still evaluating charges, Messier said.
Earlier this year, San Jose police targeted five businesses in various locations across the city, including the 2100 block of Morrill Avenue, the 100 Block of Senter Road, the 1700 block of McKee Road, the 90th block of N.14th Street and the 2600 block of Cropley Avenue.
At those locations, 51 gambling machines, about $75,000 in cash was seised and five business owners and employees were arrested on suspicion of possession of illegal gambling machines and other gambling-related offenses.
Source: mercurynews.com
SBTech secures landmark sportsbook partnership with US casino giant Golden Nugget Casinos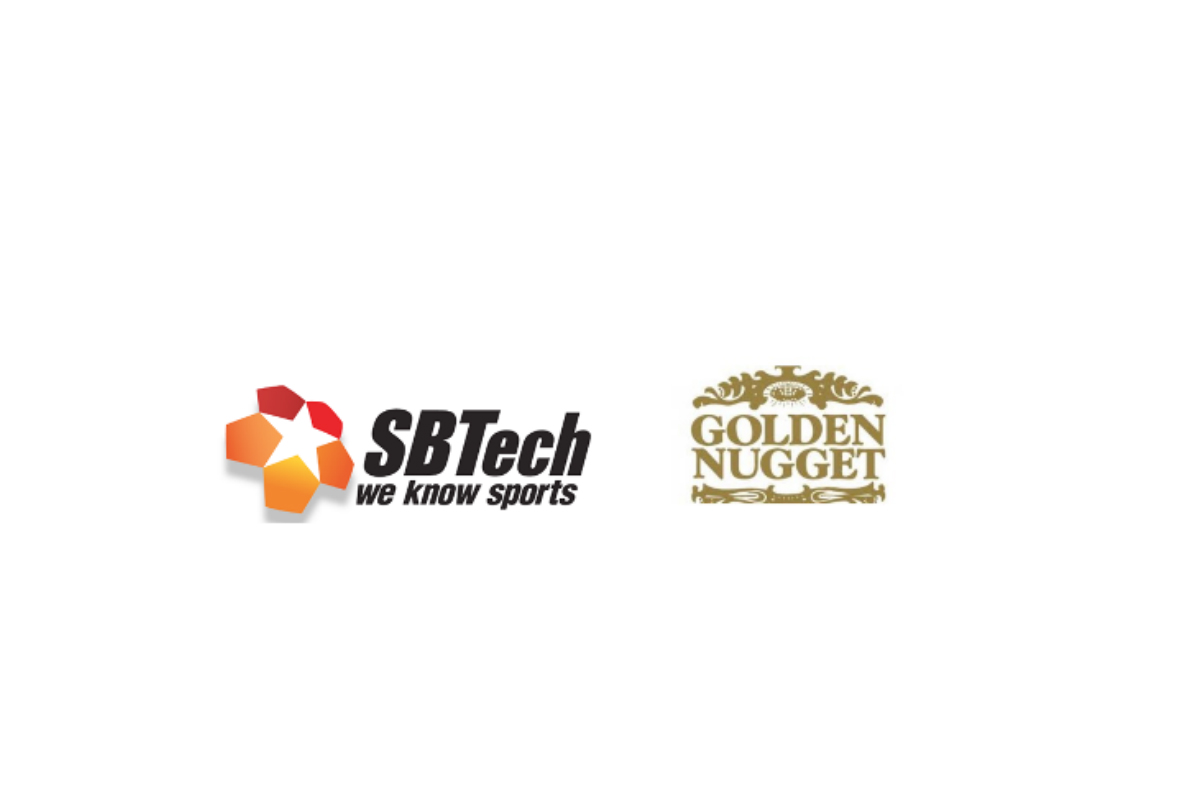 Reading Time:
4
minutes
Industry-leading technology provider to supply cutting-edge omni-channel solution to multi award-winning casino operator in New Jersey and Mississippi
London, UK – 23 July 2018 — SBTech, the leading sports betting solutions provider to the regulated global iGaming industry, has been confirmed as the new omni-channel sports betting supplier to Golden Nugget Casinos in Biloxi, MS and Atlantic City, NJ. Golden Nugget is the No. 1 online casino operator by market share in New Jersey and the recent winner of eGR North America 2018 Operator of the Year Award.
This agreement is the latest in a series of US partnerships announced by SBTech, following Churchill Downs Incorporated and Resorts Casino Hotel, further expanding its North American footprint in the wake of the Supreme Court's repeal of PASPA.
To power its online sports product, SBTech will integrate its sportsbook with Golden Nugget Casinos' existing iGaming platform in New Jersey providing a full platform and sportsbook solution to the company's on-property businesses in New Jersey and Mississippi, including an integration into their existing casino management systems.
A customizable and highly flexible front end was designed specifically for Golden Nugget Casinos to ensure maximum differentiation, while the industry's most advanced responsible gaming infrastructure will enable SBTech to meet the licensing requirements set out by both states. Similarly, a bespoke trading strategy and non-pooled risk management powered by unrivalled levels of automation will allow Golden Nugget Casinos to offer unique pricing for all US sports.
As the undisputed pacesetter in the in-play arena, SBTech's live offering, especially in US sports, will reinforce the long-term success of Golden Nugget's sportsbooks, with the industry's widest range of events and markets and groundbreaking new mobile-first features such as Pulse Bet (patent pending) and Action Betting expected to boost in-play turnover from key demographics.
SBTech CEO Richard Carter said: "I'm very pleased to confirm our latest strategic partnership with a major US operator. Golden Nugget fully shares our vision of leveraging the power of innovation to achieve sports betting success, and as the US market matures, I'm confident of the potential for further collaboration in multiple jurisdictions."
"Since sports betting is a critical component of our successful expansion for online betting and gaming in the US, SBTech persisted through our arduous review process," said Thomas Winter, SVP & GM, Online Gaming at Golden Nugget. "In the end, we knew SBTech was the right partner for us because of its industry-leading retail and online technology, their significant and diverse regulatory experience as well as its innovative product-driven approach."
About SBTech:
SBTech is a global leader in omni-channel sports betting and gaming, with over 1,000 employees in 8 offices worldwide. Since 2007, the group has developed the industry's most powerful online sports betting and casino platform, serving licensees in over 15 regulated markets.
SBTech's clients include many of the world's premier betting and gaming operators, state lotteries, land-based casino and horse racing companies, and igaming start-ups. The group supplies superbly flexible betting and gaming solutions to clients looking for speed to market and exceptional configurability, supported by the best business intelligence and reporting capabilities.
The SBTech offering includes its Seamless Sportsbook, the Chameleon360 iGaming Platform, Managed Services, and retail and omni-channel solutions that provide players with constant access to sports and casino products across all touchpoints: online, mobile and retail.
Backed up by unrivalled expertise in trading and risk management, regulatory compliance, AML and KYC procedures, acquisition and CRM, SBTech's partners consistently achieve rapid growth, enhanced brand loyalty and peak profitability.
For more information, visit: www.sbtech.com
About Golden Nugget Atlantic City:
The Golden Nugget Atlantic City, located on Frank S. Farley Marina, is a premier resort destination, offering guests more than 740 rooms and suites. The entire property went through a $150 million complete renovation 5 years ago and has taken on a fresh, modern look to include a high-energy casino featuring the most popular slot and video poker machines, table games, and poker room; nightly entertainment, new bars and lounges, Haven Nightclub, stylish retail offerings, as well as Landry's signature world-class restaurants such as Chart House and Vic & Anthony's Steakhouse; a luxury spa and salon; and H20 poolside lounge.
Launched in November 2013, GoldenNuggetCasino.com intends to offer the best user experience to New Jersey online and mobile real-money gaming players. Supported by the largest selection of games for both desktop and mobile players, a user-friendly interface and a world-class Customer Service team. GoldenNuggetCasino.com recently won four awards including the prestigious Operator of the Year 2018 at the eGR North America 2018 Awards, which it also won in 2017. This follows on its three consecutive years in a row from 2015 to 2017, it won Operator of the Year at the iGaming North America Awards.
About Golden Nugget Biloxi:
The Golden Nugget Biloxi, located on the Gulf of Mexico, is a premier resort destination, offering guests more than 710 rooms and suites. The entire property recently underwent a $100 million renovation taking on a fresh, modern look which includes a high-energy casino featuring the most popular slot and video poker machines, table games, and poker room; nightly entertainment, new bars and lounge, as well as Landry's signature world-class restaurants such as Morton's The Steakhouse, Bubba Gump Shrimp Co., Michael Patrick's Sports Bar and Grill, and Lillie's Asian Cuisine. Golden Nugget has further introduced first-class accommodations, exquisite dining options and fun-filled entertainment venues unlike anything else available in Biloxi. For more information visit www.goldennugget.com/Biloxi.
Camel Rock Casino Chooses VizExplorer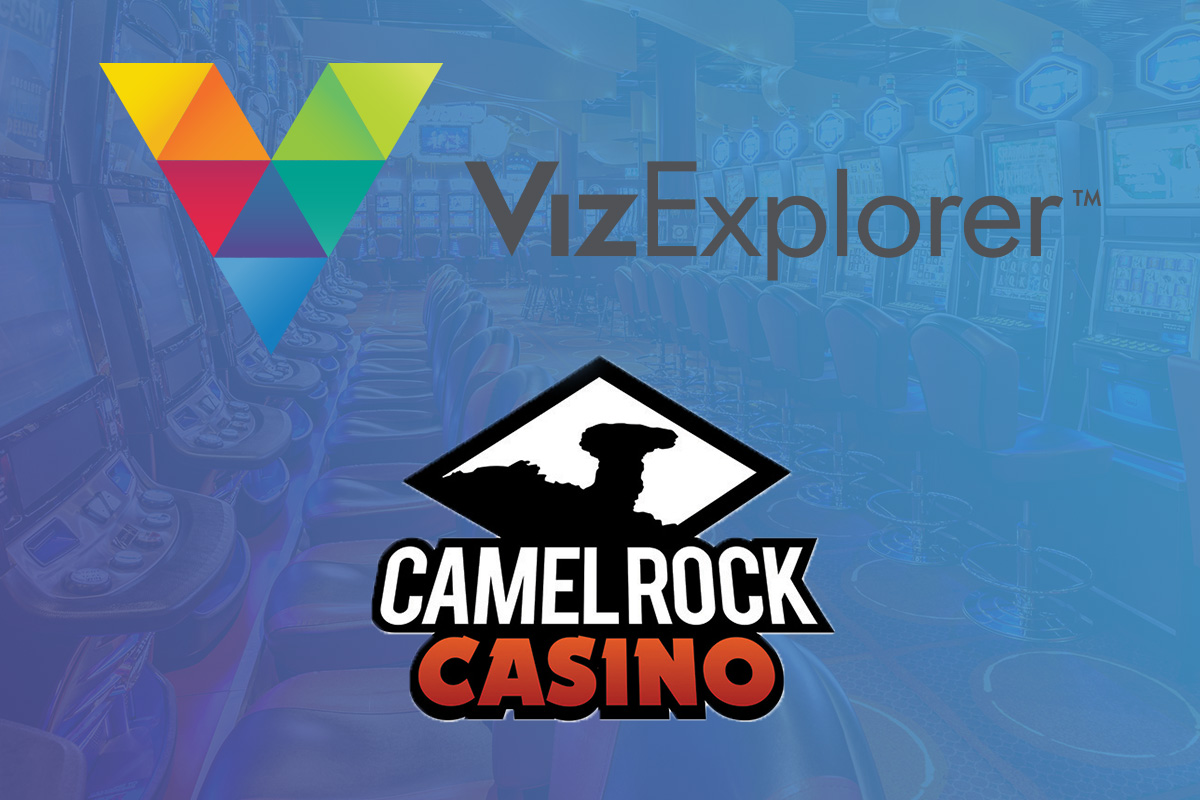 Reading Time:
2
minutes
VizExplorer, a leading provider of operational intelligence solutions for casinos, announced the execution of a new license agreement to deploy its floorViz™ and campaignViz™ solutions at Camel Rock Casino, operated by the Pueblo of Tesuque.
The New Mexico-based casino exists in a highly competitive market with several other gaming properties nearby. To mitigate the competition, the Tesuque Pueblo tribe announced last year its plans to build a replacement casino on tribal land near the Santa Fe Opera.
Seeking to secure its player base and optimize revenues at the new casino, Camel Rock selected VizExplorer to uncover insights it needs to make informed, profitable business decisions going forward. Using VizExplorer's floorViz, the team will determine which games to keep, which new games to invest in, and where to place them on the new gaming floor. The marketing team will employ campaignViz to evaluate and properly incentivize players during the transition to the new casino, and determine an effective player reinvestment strategy.
"We are eager to get up and running with VizExplorer and trust that the information and insights their solutions offer will help us improve our slot floor, increase visits and encourage more play among our guests," says Michael Beach, Camel Rock Casino's Director of Marketing.
"We're thrilled that Camel Rock chose VizExplorer solutions. The choice signals a commitment to using technology to derive valuable insights to improve operational efficiency, which is key to winning in a competitive casino landscape," said Kyle Gryzanoski, VizExplorer's VP of Sales – Western Region.
Camel Rock Casino joins more than 50 other tribal casinos currently using the VizExplorer platform. The agreement was handled by VizExplorer reseller Game Changing Technologies, a provider of licensing and consulting services to companies doing business in the casino industry.
About VizExplorer:
VizExplorer offers operational intelligence (OI) solutions to the gaming industry. The next generation in data-driven decision making, OI lets businesses analyze live, fast-changing data and take immediate action using a single toolset. VizExplorer's tools help enterprises address smart space and profit optimization, marketing campaign management, CRM and customer service, and service and dispatch management. VizExplorer is led by a team of distinguished OI experts, seasoned industry veterans and world class software developers devoted to building the very best products backed by extraordinary support. VizExplorer is headquartered in San Diego, with offices in Las Vegas and Wellington, New Zealand.