Police Nabs Four Ukrainians for Running Fake Cryptocurrency Exchanges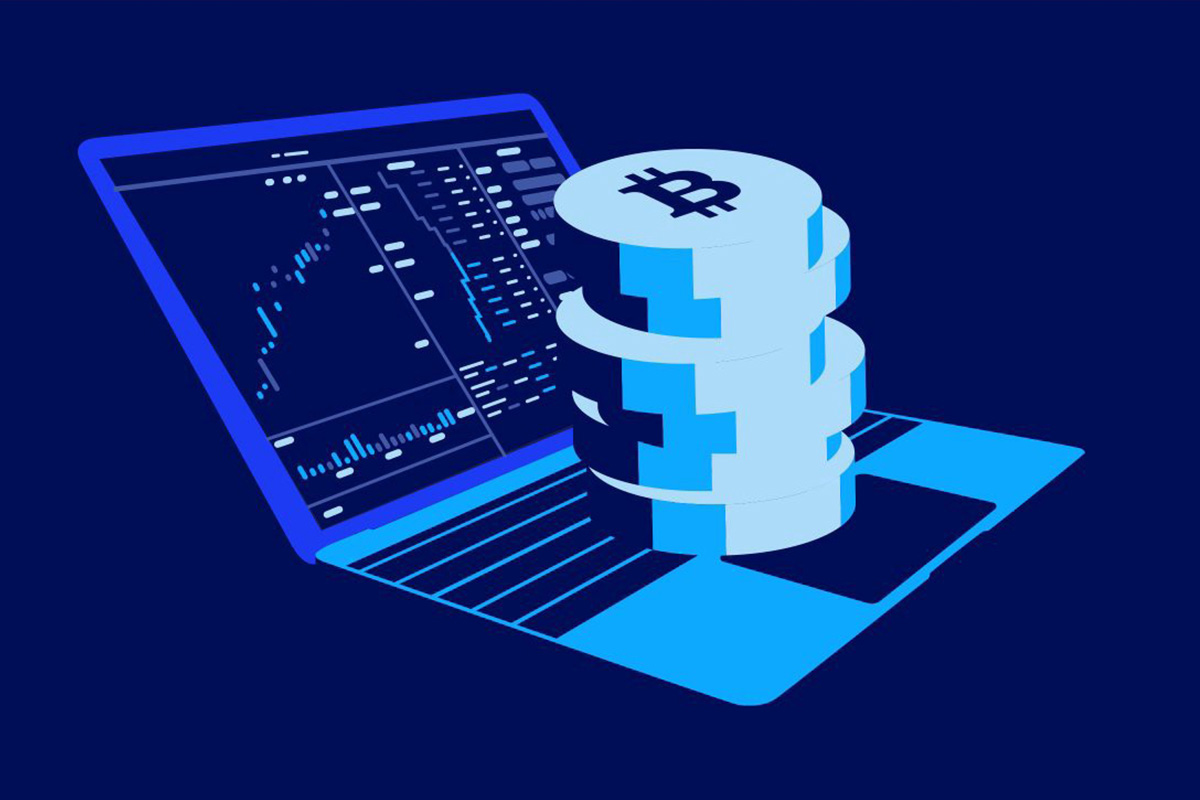 Reading Time:
< 1
minute
Ukraine's National Police nabbed four suspects, who reportedly ran six fake cryptocurrency exchanges in the country. They were arrested last week from Dnipro city, after which their homes were raided, and several computers and smartphones were seized. The police do not have any report on the stolen funds yet.
The alleged culprits lured users by promoting the exchanges with fake positive ratings and online reviews. The police reportedly said that the suspects had "special knowledge and skills in the field of programming" and "have created their own CMS-system for managing the content of exchange sites."
During the raid of the suspects' homes, the police reportedly seized computers, flash drives, smartphones, and other devices. According to a spokesperson for the Ukrainian National Police, "the list of sites is not complete." Now authorities are asking users to provide information about whether they were deceived by fraudulent exchanges before.
Last Wednesday, the U.S. Securities and Exchange Commission received an additional emergency court order to freeze the assets of Dominic Lacroix, owner of PlexCorps. Lacroix and his partner, Sabrina Paradis-Royer, were accused of violating securities law in respect to the PlexCoin initial coin offering (ICO) conducted by PlexCorps in August last year. The ICO reportedly raised $15 million from "thousands of investors."
Source: Cointelegraph.com
PartnerMatrix inks partnership agreement with DAOGroup
Reading Time:
2
minutes
PartnerMatrix broadens its market reach by signing a referral agreement with DAOGroup, a blockchain solutions provider. DAOGroup will now direct its DAOWallet clients to PartnerMatrix's affiliate and agent management solution.
DAOGroup's premier product is DAOWallet, an advanced cryptocurrency-fiat gateway with industry-leading features key to the iGaming sector. Through the new partnership with PartnerMatrix, DAOGroup will also offer the most advanced affiliate and agent management solutions for all its DAOWallet clients.
Levon Nikoghosyan, CEO of PartnerMatrix, shares: "This is another step PartnerMatrix takes towards our goal of reaching wider markets, and our team is ready and excited for the opportunity to work with DAOWallet clients. DAOGroup has already established itself as a strong competitor even for large market contestants. I see huge potential in their upcoming platform, betting solutions, and games, and with DAOWallet already launched and highly-regarded in the market, the future looks bright."
Glen Bullen, CCO of DAOGroup, comments: "PartnerMatrix offers the industry's best affiliate management system, while DAOWallet delivers the industry's best cryptocurrency-fiat gateway. So, we have full confidence in referring clients who have selected to partner with us over to PartnerMatrix, as we both share the same drive to support our clients with the best possible products and solutions."
Glen Bullen shares that affiliates are the lifeblood of the iGaming industry and a vital driver for player acquisition and increased revenue: "iGaming is a highly-competitive space, and operators must constantly ensure they are delivering on all fronts, and differentiating themselves with the very best products and support."
"Just as it is now vital to include a cryptocurrency option like DAOWallet in their payments offering, to ensure they are meeting the requirements of all players across all markets, an operator must ensure they are supporting their affiliates and agents with the very best management tools, like PartnerMatrix delivers, to ensure the long-term growth of that vital network. No supplier or operator can ever rest on their laurels, or their affiliates, players and partners will just go elsewhere."
Bitcoin Gaming Pioneer Cloudbet Marks Stablecoin Foray With Tether Launch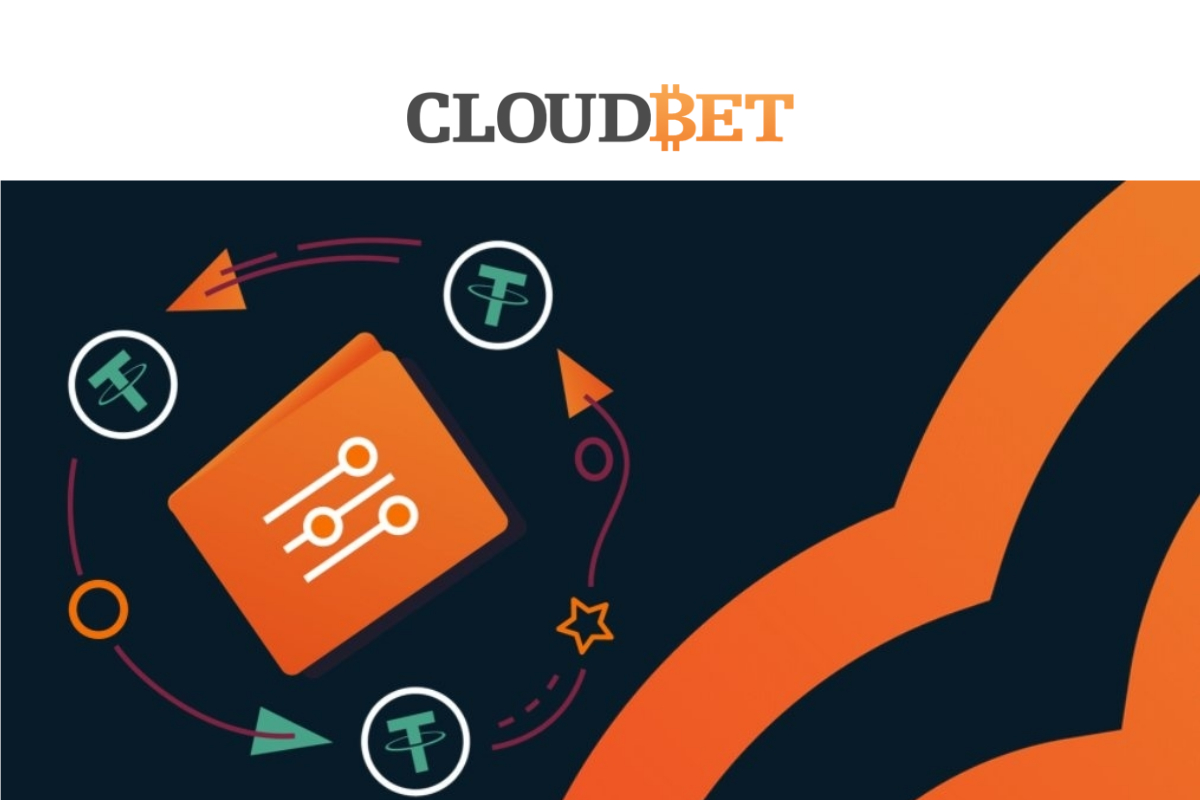 Reading Time:
2
minutes
Cloudbet, the pioneering crypto sportsbook and casino, has added USD Tether to the portfolio of coins available to its customers, marking the operator's first foray into stablecoin betting.
After a month of testing with a small group of players, Cloudbet has now enabled all of its customers to deposit, withdraw and bet with USDT, the digital token whose value is linked to the U.S. dollar.
New players who deposit USDT with Cloudbet are eligible for a welcome bonus of up to 1000 USDT. Customers can buy the coin on the site with their credit cards or Apple Pay.
Since launching in 2013, Cloudbet has built a well-earned reputation as a trusted bitcoin operator that added Bitcoin Cash in early 2018 and Ethereum earlier this year. USDT and Ethereum are among the host of new features on Cloudbet's new website, which the company launched at the end of April.
Other feature additions include UFC in-play betting, new language options and a comprehensive esports vertical, all aimed at making Cloudbet's all-round offering a definitive market leader in crypto gaming."We've accelerated our feature rollouts tremendously, thanks to the systems and processes we put in place to build the new website," a Cloudbet spokesman said. "The market can look forward to many more new features and new coins in the coming months."
Stablecoins such as USDT have been put forward as a solution for players seeking to protect the value of their cryptocurrency winnings from the extreme fluctuations in price experienced by holders of non-stablecoins.
Because its value is fixed on a 1-to-1 basis with the USD, the fiat value of winnings in Tether does not fluctuate along with market prices. For this reason, stablecoins have been offered up as the key to winning over a more fiat-friendly audience to experience the benefits of cryptocurrency gaming.
"Since launch, a fundamental part of our philosophy has been about empowering players with technologies that solve their problems," Cloudbet's spokesman said. "USDT and stablecoins are an extension of that."
Cloudbet's sportsbook offers the best prices and highest limits on a multitude of global sporting markets around the world, while the Cloudbet casino has hundreds of slots and live-dealer table games.
1000X BUSTA – Get ahead of the curve in this unique and innovative gaming experience!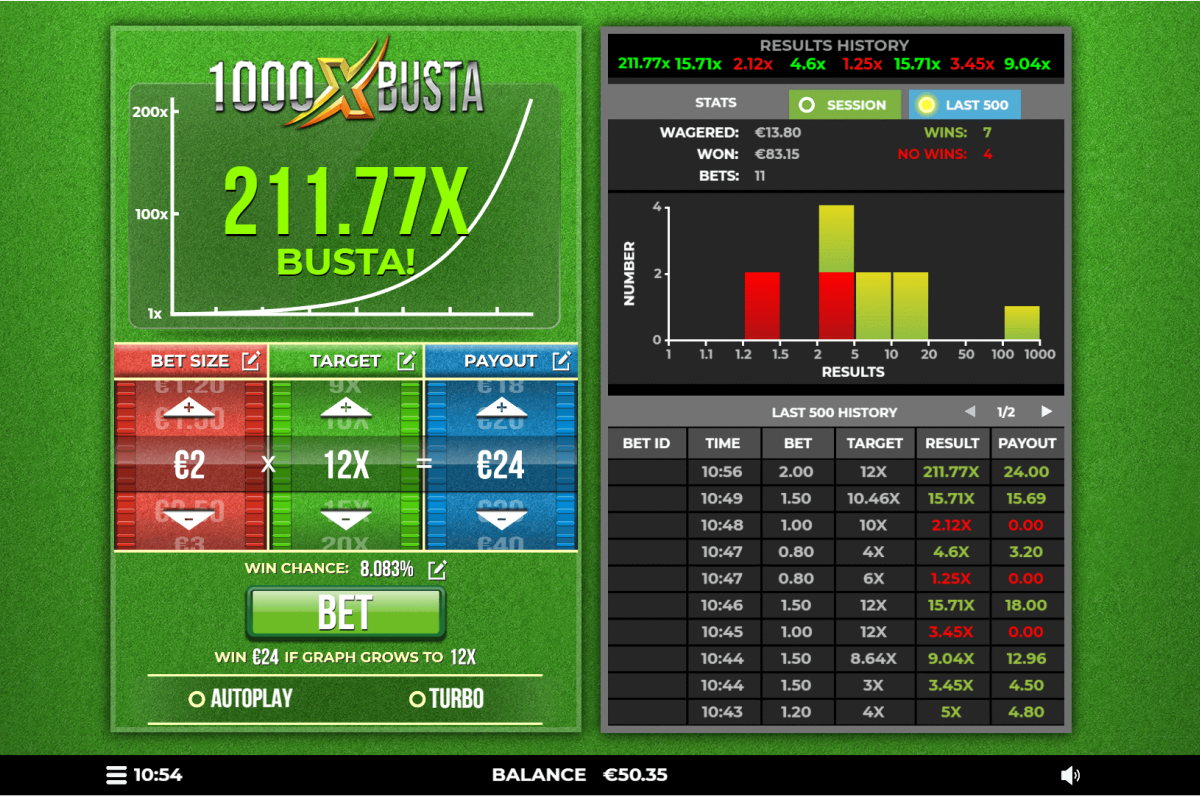 Reading Time:
< 1
minute
The ultimate fun & exciting multiplier game has today been released by 4ThePlayer.com.
Inspired by the legendary Crypto Busta/Crash games and reinvented for Real Money RNG casinos. 1000X BUSTA is a simple yet satisfying game where you can bet on an increasing multiplier – hoping the multiplier hits your target before it BUSTA!
The game also features Cash Out, can you hold on and Cash Out just before it BUSTA!?
Like data? This game has it all including advanced infographics and configurable expert auto play.

"After the success of 100 Bit Dice, we are proud to release our second crypto inspired game, 1000X BUSTA! This game has wide appeal, it is not just for Crypto aware players but any player who enjoys action packed, innovative table games"  Said Andrew Porter CEO of 4ThePlayer.com
Simon Hammon, CPO at Relax Gaming, said: "1000X Busta brings something new and fresh to the online casino community with its unique twist on a crypto classic. We are proud to offer this great game format through our Silver Bullet program with 4ThePlayer.com who continue to challenge the market and deliver innovation and new concepts"
The game is available today, via the Relax Silver Bullet platform.