France says loot boxes are not gambling devices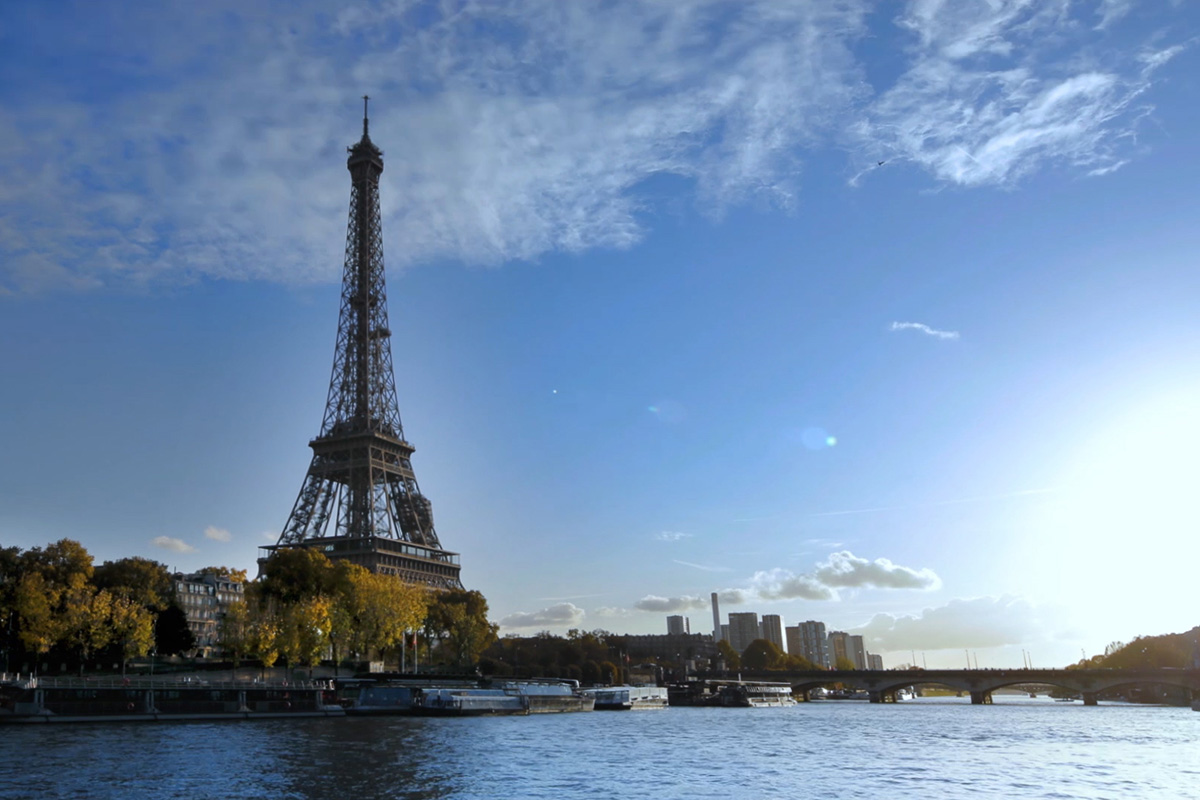 Reading Time:
1
minute
France has moved away from the controversy surrounding loot boxes in video games by refusing to term using loot boxes as a form of gambling. This is a marked deviation from the stance adopted by countries such as the Netherlands and Belgium. The Dutch and Belgian authorities have cautioned the loot game publishers about legal action if their guidelines are violated.
In a recently published report, the Autorité de regulation des jeux en ligne /ARJEL has warned about loot boxes but says that a "combined and coordinated" action plan is required to deal with them, according to a translation and analysis of the report by media law associate Sebastian Schwiddessen.
ARJEL believes that regulation of loot boxes would require input from several institutions including gambling authorities, consumer protection authorities, financial and banking regulators, and data protection authorities. ARJEL wants European financial regulators, for instance, to step in and provide a more "coherent" analysis of microtransactions.
But does ARJEL believe loot boxes can be considered gambling? The authority believes that for loot boxes to qualify as gambling, the items contained within them must have real-life monetary value, and adds that it's currently investigating the possibility of selling loot box-generated items.
Schwiddessen's analysis of the report suggests that ARJEL is reluctant to take solo action and is seeking further clarification from several authorities for a combined effort to address loot boxes. However, don't expect an outcome anytime soon. It also seems unlikely that ARJEL will follow the Belgian and Dutch authorities' footsteps.
Source: ARJEL via Sebastian Schwiddessen/Games Industry
GiG signs Swedish artist, Erik Segerstedt, for audio collaboration agreement with GiG Games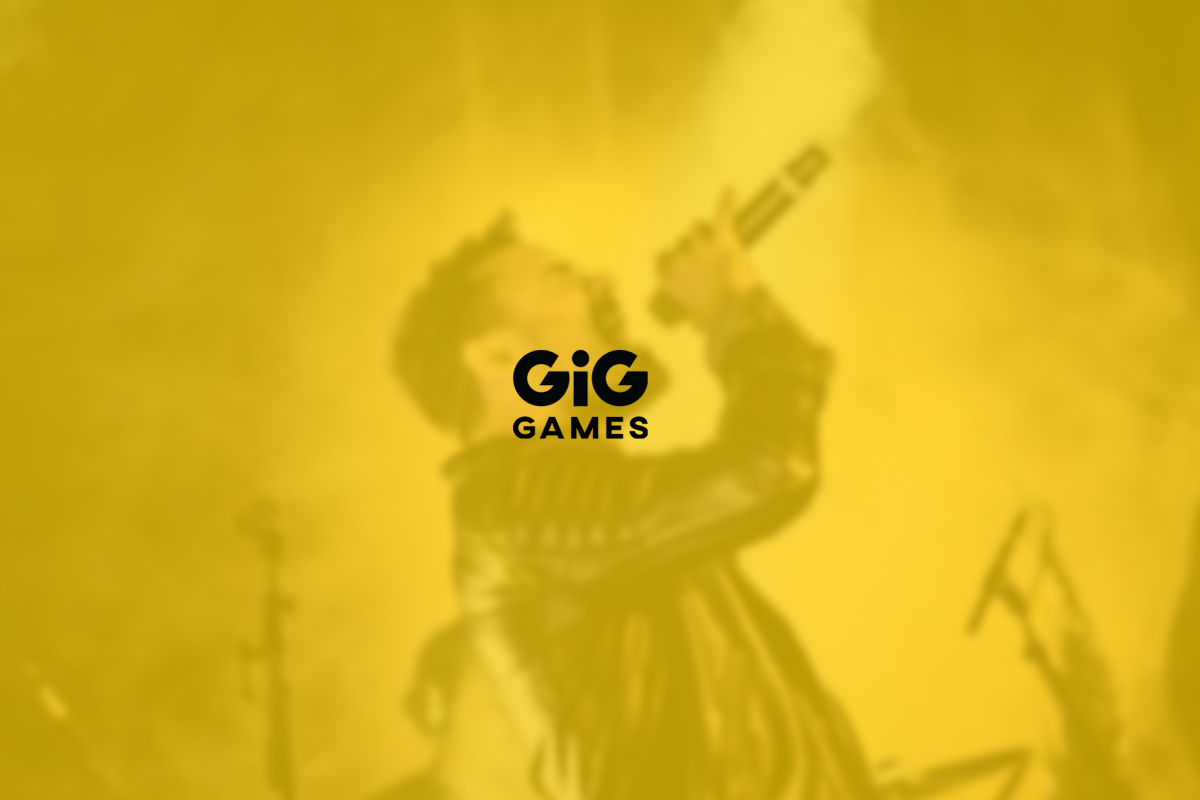 Reading Time:
2
minutes
Gaming Innovation Group Inc. (GiG) has signed an agreement with Swedish artist Erik Segerstedt, who  will deliver all audio for the upcoming game 'Popstar' which is being built by GiG's in-house casino games developer, GiG Games.
'Popstar' is planned to be released in H1 2019 across all markets where GiG Games has a presence.
Mathias Larsson, Managing Director of GiG Games, says: "We are very excited about this agreement as it is the first time in our industry where a renowned artist has been involved from day one to compose audio for a game. Erik will create all audio for the game 'Popstar' which include computer sound generated effects, background music and much more. On top of that, GiG has taken a stake in the upcoming album from Erik which will be released simultaneously with the game launch."
Artist, Erik Segerstedt, says: "I am very excited about this opportunity. I am used to co-working with record labels, however this is a totally new experience for me. Making sounds and effects for the game is very inspiring and I believe my expertise and experience as an artist will bring a new dimension to the game 'Popstar'."
Carlos Barth, CEO of Summit Music Management says: "This is the start of a revolution in the music industry where partners of an artist are going to be backing an album instead of a record company. These collaborations are going to support bringing new music to the audience as the business model is not  limited as it was before. Now, we can be more flexible in finding ways to ensure both partners reach a successful result.'"
Popstar' will be released in H1 2019 across all markets where GiG Games has a presence.
About Erik Segerstedt:
Erik Segerstedt is one of Sweden's most recognised artists. As a singer and piano player, he was first introduced to the public through the casting show "Idol". Following his appearance on the show he formed a group with other contestants called 'EMD' . 'EMD' was a big success and produced a string of radio hits and successful tours. Following 'EMD', Erik started a solo career and has had a number of successful song releases as well as  appearances in the Swedish television's dance contest; 'Let's Dance' . Erik is also a regular guest artist on radio shows, movies, television, theatre and concerts.
About Gaming Innovation Group (GiG):
Gaming Innovation Group Inc. is a technology company providing products and services throughout the entire value chain in the iGaming industry. Founded in 2012, Gaming Innovation Group's vision is 'To open up iGaming and make it fair and fun for all'. Through its ecosystem of products and services, it is connecting operators, suppliers and users, to create the best iGaming experiences in the world. Gaming Innovation Group operates out of Malta and is listed on the Oslo Stock Exchange under the ticker symbol GIG.
BetBright Partner with ConversionBet to Boost Personalisation Capabilities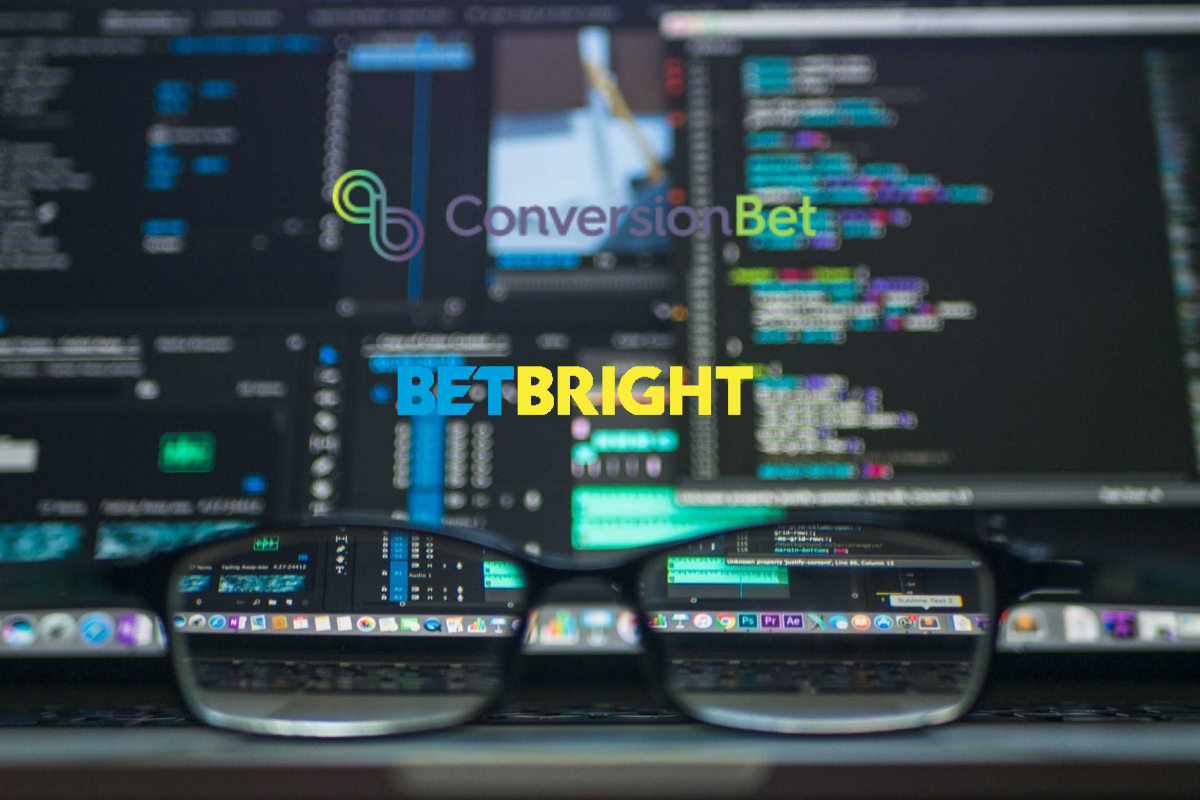 Reading Time:
2
minutes
Irish based gaming operator, BetBright, has partnered with leading behavioural player acquisition experts, ConversionBet, in an effort to accelerate its personalisation capabilities to their proprietary Casino products.
The ConversionBet solution would be used to better understand and influence customers' behaviour, which the company believes would help them stand out among their competitors.
"Understanding why someone visits our site in the first place is fundamental to delivering our differentiated product in the right way, the right person," commented Ed Fogarty, Acquisition Manager of BetBright.
"The ConversionBet platform will allow us to communicate with our visitors prior to entering our registration process making for a smooth and highly personalised acquisition journey that will not only impact our conversion figures, but also lifetime value stats."
"It's vital that BetBright retain control of our milestone roadmap. To ensure this, a flexible and agile approach aids swift innovation allowing us move faster than our competition. ConversionBet provides this for us."
BetBright would make use of the ConversionBet real-time technology, with its tools and functions integrated across its casino vertical in order to optimise its offerings. The behavioural-based model would allow the operator to offer the right message over the right channel at the right time, in order to improve their customers' sign-up experience and thus, life-time value of each converted player.
ConversionBet has provided customisation and behavioural-driven products to a number of operators in the gaming industry, providing them with the experience to help BetBright excel and challenge other betting firms 'in a crowded marketplace.' Some of its other gaming partners include Betsson Group, Mr Green & the GIG Group.
"When operators like BetBright choose ConversionBet it demonstrates a shared mission to put an end to meaningless experiences," stated Dan Morrison, Founder & CEO of ConversionBet. "We're now in a partnership to help BetBright continue to be customer centric and be one of the most innovative operators in the gaming market."
Raketech interim report Q3 2018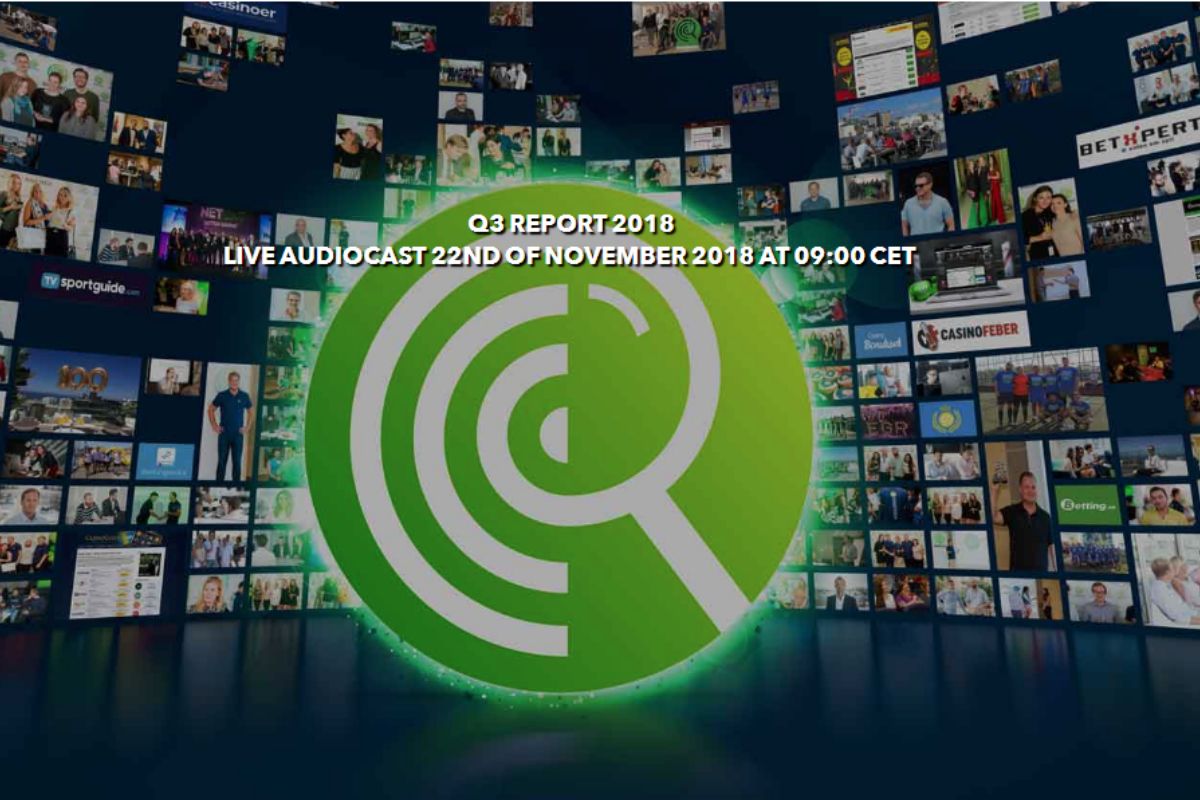 Reading Time:
3
minutes
THIRD QUARTER 2018
Revenues increased by 42.3% to EUR 7.0 million (EUR 4.9 million)
Organic growth amounted to 28.6% (32.6%)
Adjusted EBITDA increased by 45.2% to EUR 4.1 million (EUR 2.8 million), corresponding to a margin of 58.7% (57.1%)
Adjusted operating profit amounted to EUR 3.7 million (EUR 2.6 million), corresponding to a margin of 52.4% (53.6%)
Profit for the period amounted to EUR 1.7 million (EUR 1.6 million)
Earnings per share amounted to EUR 0.05 (EUR 0.07) before dilution
NDCs (New Depositing Customers) increased by 49.0% to 26,837 (18,010)
FIRST NINE MONTHS OF 2018
Revenues increased by 43.0% to EUR 17.9 million (EUR 12.5 million)
Organic growth amounted to 22.6% (21.0%)
Adjusted EBITDA increased by 29.4% to EUR 9.9 million (EUR 7.6 million), corresponding to a margin of 55.1% (60.8%)
Adjusted operating profit amounted to EUR 8.9 million (EUR 7.2 million), corresponding to a margin of 49.7% (57.1%)
Profit for the period amounted to EUR 2.8 million (EUR 5.0 million)
Earnings per share amounted to EUR 0.10 (EUR 0.21) before dilution
NDCs (New Depositing Customers) increased by 21.6% to 63,599 (52,302)
EVENTS DURING Q3 2018
Interest-bearing liabilities of EUR 15 million were repaid to Ares Management as at 6 July 2018.
Raketech announces a new partnership with Sper that reinforces responsible affiliate marketing efforts in Sweden.
The earn-out conditions related to the casino affiliate site Casinofeber.se were amended as at 17 September 2018 and the earn-out period was extended until 2023. Management's best estimate of the outstanding earn out liability as at 30 September 2018 amounted to EUR 9m.
EVENTS AFTER THE REPORTING PERIOD
Raketech launched betting community Urheiluveikkaus.com, a platform dedicated to providing high-quality sports betting content and expert betting tips to the Finnish market.
Interest-bearing liabilities of EUR 15.5 million were repaid to Ares Management as at 1 October 2018 with effective date of 3 October 2018.
Tax refund of EUR 0.7 million was received as at 30 October 2018.
Esportsguide.com was launched on 16 November 2018.
Raketech announces a new partnership with Trustly to be able to offer a new in-Banner Pay N Play technology across its online gaming products on 21 November 2018.
CEO MICHAEL HOLMBERG COMMENTS THE QUARTER
"I am happy to announce another quarter with strong growth and high profitability, driven by our clear focus on organic growth. Revenues for the third quarter amounted to EUR 7.0 million, an increase of 42 percent compared to the corresponding quarter last year. The organic revenue growth amounted to 29 percent. Growth compared to the second quarter was 16 percent. Adjusted EBITDA amounted to EUR 4.1 million, corresponding to an EBITDA margin of 59 percent.
The strong organic growth was achieved by our strategy to capitalise on our existing assets (which we refer to as Raketech Core). Over the past couple of years, we have invested in building a scalable business model. We have developed new technical platforms and data analysis tools, and we see it starting to pay off. With this foundation, we are not only well-equipped to grow our existing products in Raketech Core, but we are also in an excellent position to innovate and roll out new products from Raketech Lab (new innovative services built in-house or via partnerships).
We are well prepared for the upcoming regulation of the Swedish gaming market and I am confident that Raketech will maintain a strong position in Sweden when regulation comes into effect on 1 January 2019. We have re-negotiated terms with our partners and secured new partnerships with large gaming operators entering the Swedish market for the first time.
We are pleased with our achievements in the last quarter and have maintained the momentum into the fourth quarter with some exciting product launches and new partnerships. We are on course to meet our targets for the remainder of the year."
PRESENTATION FOR INVESTORS, ANALYSTS AND THE MEDIA
CEO Michael Holmberg and CFO Andreas Kovacs will present the report and answer questions in an audiocast at 9.00 a.m. CET on 22 November. The presentation will be held in English and can be followed online via https://tv.streamfabriken.com/raketech-q3-2018. To participate by phone, please dial +46 8 566 42 691 (SE) or +44 203 00 898 10 (UK).
About Raketech Group 
Raketech is a leading online affiliate and content marketing company, with expertise in delivering SEO, online guides, communities and social media products in primarily the Nordic region and the UK. Through some 20 flagship brands, Raketech guides sports and gaming enthusiasts to the best possible services, while also delivering high quality traffic and leads to its partners. Raketech grows both organically and via acquisitions, and operates its business in accordance with a clear framework for responsible affiliate marketing services. The company's shares are listed in Nasdaq First North Premier with ticker RAKE. Erik Penser is the company's Certified Adviser. For more information, visit www.raketech.com.