Kenya destroys 192 illegal gaming machines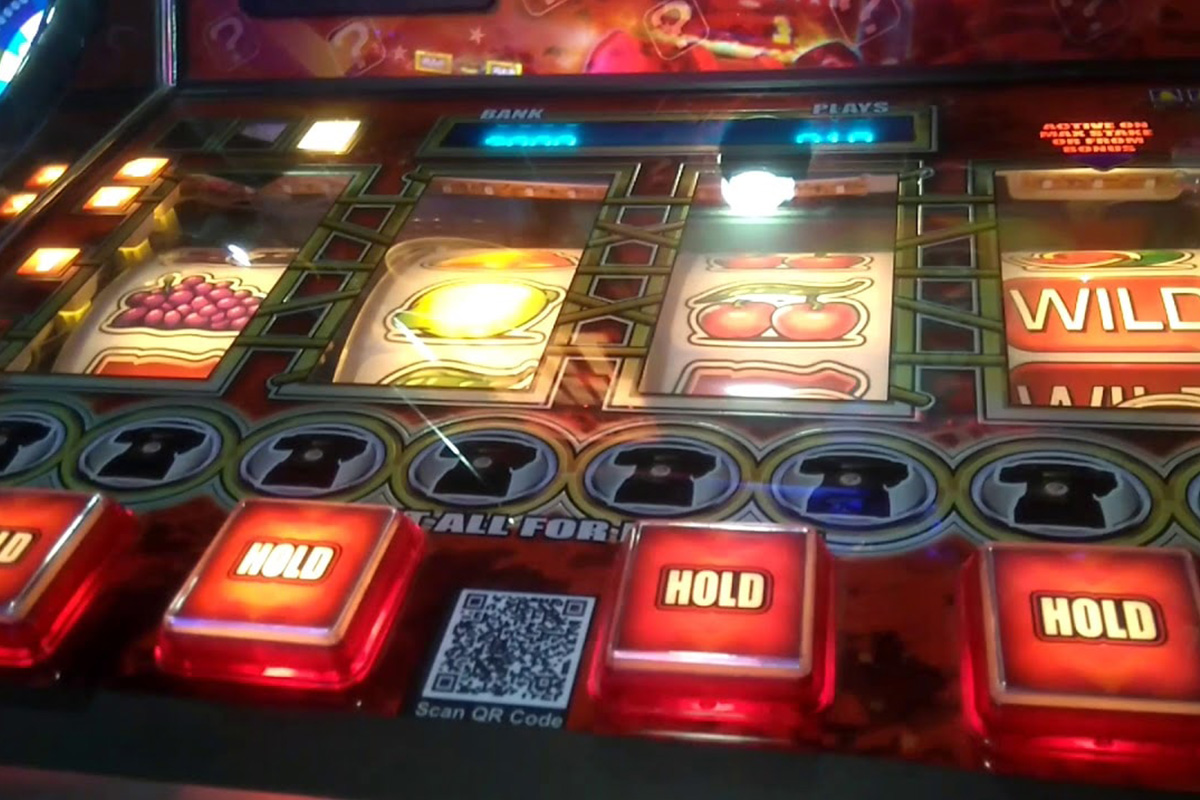 Reading Time:
2
minutes
The police authorities in eastern Kenya have burned 192 illegal machines, allegedly imported from China. The police has been on the consistent look-out to nab any illegal gaming activities throughout the country.
Gambling at casinos and other government-sanctioned gaming facilities is legal in Kenya. However, such gambling facilities are not available in villages, where people tend to resort to illegal gambling operators.
Kenya is a unique country in Africa. More than 60 per cent of its Gross Domestic Product (GDP) comes from tourism.
The biggest draws for tourism in the country are the wildlife preserves that contain lions, elephants, giraffes, zebras, and wildebeests. In addition, the country also has ecotourism, which is drawing many tourists under the age of 40 who are interested in seeing natural landmarks but still want to minimise their carbon footprints. It is estimated that tourists spend an average of $257 million each year in Kenya, so it represents an overwhelming amount for the economy.
Gambling has been legal in some areas of Kenya since the 1960s when the country gained independence from the United Kingdom. The country currently licenses or operates 28 casinos, 11 bingo parlours, a horse racing track, and three sportsbooks. In addition, lotteries, bingo, and poker are also permitted in designated areas. All the casinos and other gambling establishments are in large cities, such as Mombasa and Nairobi.
But, people in smaller cities and even smaller townships do not have casinos in the area. In addition, the government has still not worked to fully regulate online gaming, although there is an increasing number of Kenyans who are choosing to gamble online rather than visiting a casino. For these individuals, illegal machines may be their only form of gaming entertainment.
Machines from China
China does not permit legal gambling on the mainland, but it does permit gambling in Macau and Hong Kong. These two areas are governed by different rules than the rest of China.
China has been cracking down on its illegal gaming institutions for many years, burning and destroying gaming machines wherever they are found. However, the country has many companies that produce gaming machines for casinos throughout Asia despite the fact the Chinese people themselves are not able to gamble. Chinese companies ship gaming machines all over Asia and the rest of the world, without asking where they are going, to make a profit they can't make in their own country.
The gaming machines confiscated by the Kenyan government were not manufactured in China and shipped to Kenya, but, in fact, were manufactured in Kenya. A Chinese factory in Itabua, which was supposed to be manufacturing other equipment, was instead found to be manufacturing gaming machines. The machines found during the last raid and burned were said to have a street value of about $13 million. Several Chinese nationals who were running the machine production were arrested.
In addition to finding the gaming machines at the factory and burning them, the Kenyan government has also been finding them in shops and other locations, sometimes burning the machines with money still inside, and arresting the shop owners.
The Kenyan government has said the reason it wants to burn all the machines is because children are using the machines to gamble and are losing their parents' money when they should be in school. However, some sources are pointing to the Kenyan government not wanting to lose out on revenue taken in by legitimate gaming establishments in the country.
Source: usaonlinecasino.com
Betway becomes official global betting partner of the Mzansi Super League T20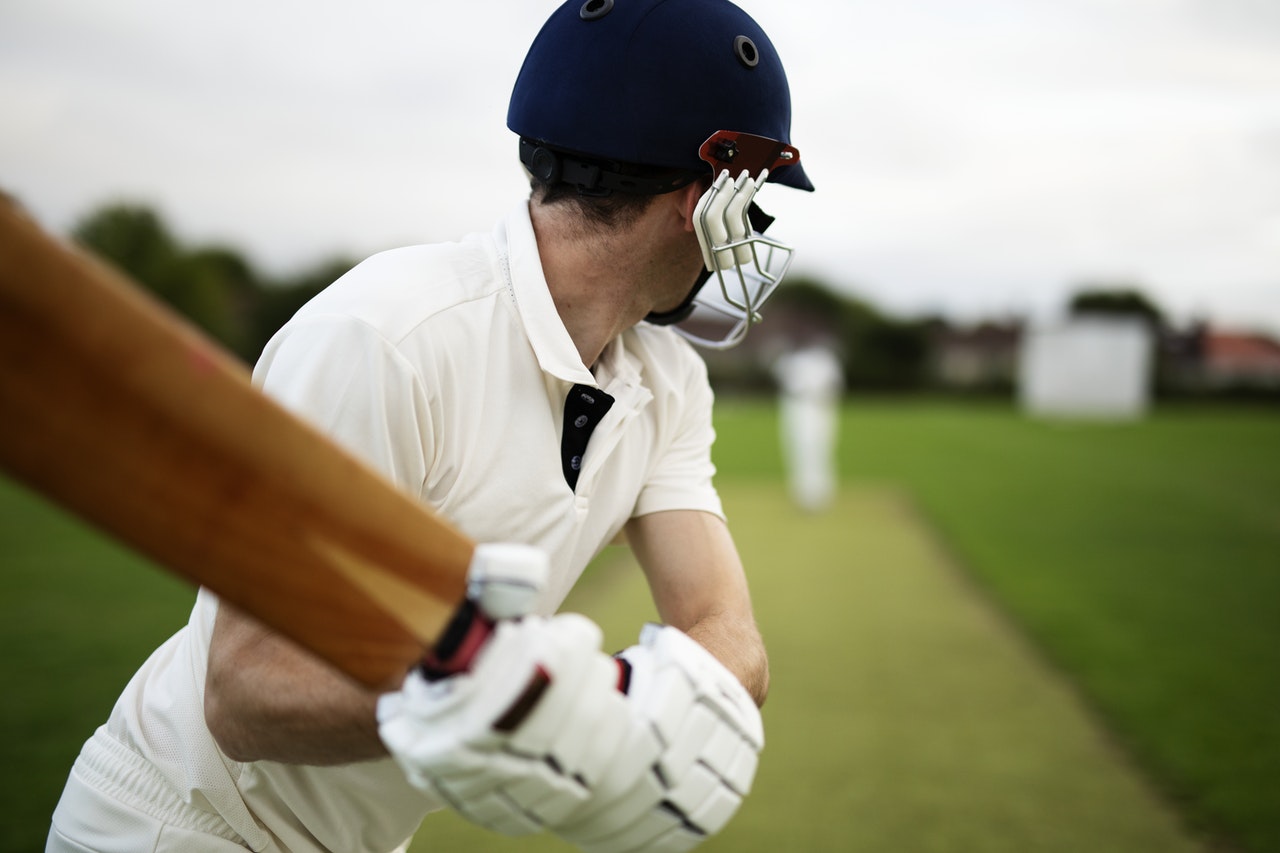 Reading Time:
1
minute
Betway has agreed a three-year-deal to become the official betting partner of the Mzansi Super League T20 – further adding to its cricket sponsorship portfolio.
The tournament, which takes place in Johannesburg, Tshwane, Durban, Nelson Mandela Bay, Cape Town and Paarl, is broadcast live in the UK and the first fixtures have already provided some great action.
Former South African international AB de Villiers impressed the locals as he hit fifty in vain as Tshwane Spartans were beaten by Cape Town Blitz, while Nelson Mandela Bay Giants beat the Jozi Stars.
Betway's latest seven-figure-deal comes just months after it was confirmed as the official betting partner of both the men's and women's Cricket West Indies (CWI) sides.
Betway's Anthony Werkman, said: "We are really pleased to be on board at the start of this new look T20 tournament.
"Being involved as a global partner shows the ambition Betway has to become a recognised worldwide supporter of elite professional sport, and the names appearing in this tournament certainly fit that bill.
"I am sure that the crowds will enjoy the games and we look forward to delivering an exciting experience for our customers too over the next three years."
Cricket South Africa CEO, Thabang Moroe, added: "We are thrilled to have sports betting brand, Betway, on board to join our roster of sponsors, all whom have committed to helping us take Mzansi T20 to the world through the game of cricket."
Betinvest bolsters third party integration in Africa with M-PESA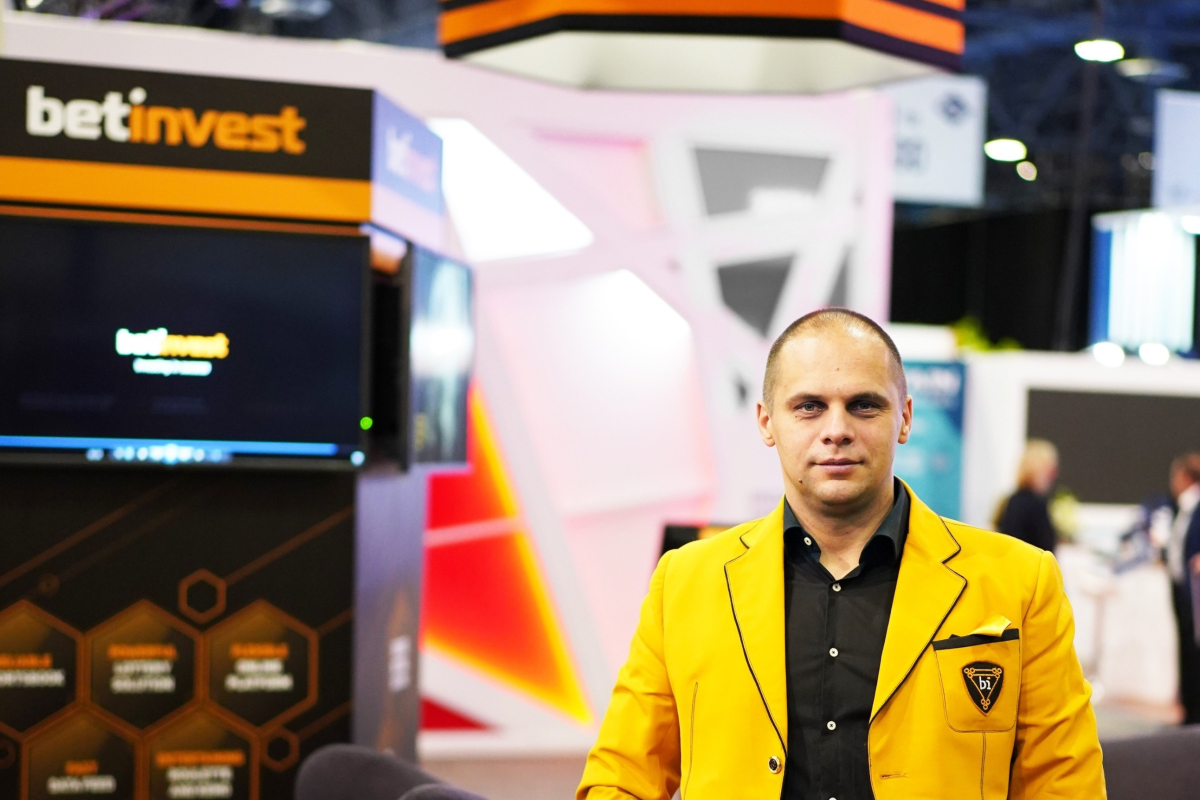 Reading Time:
2
minutes
The leading Sports Betting platform provider, Betinvest, has strengthened its commitment to local market partnerships in Africa as it prepares to integrate its payment systems with one of the most popular African networks, M-PESA.
Mobile gaming is one of the primary focuses for Sportsbook and iGaming providers looking to do business in Africa and with analysts predicting key growth of up to one billion mobile internet connections in the coming decade, Betinvest believe adaptability and third part integration hold the key to the continent.
Commenting on integrating with M-PESA and other third parties in Africa and across the globe Betinvest's VP of Business Development, Valentyn Kyrylenko, explained: "Nowadays, the popularity of mobile phone-based payment solutions is growing, and we are beginning to work actively with them such as with this latest partnership with M-PESA. When adapting to local markets, such as Africa, we provide our clients with the best solutions for their business and are continually improving our set of payment systems to be able to do this. In addition, Betinvest is equipped to provide clients with different options according to their requirements so at the moment there is a surge in cryptocurrencies and we provide the opportunity to carry out transactions in a wide-range of digital currencies to suit each new market."
As the mobile gaming landscape continues to grow, the industry is in a constant state of flux to embrace new technologies and adapt to the latest trends. Discussing the need to stay relevant in an ever advancing market, Kyrylenko said: "We have grown our payment systems to ensure they adapt to local markets based on what payment systems are the most popular there. However, trends tend to change, and we therefore monitor this and implement new payment systems whenever they're requested. At this time, players increasingly favour mobile phones and other mobile devices, so we are focusing very precisely on this aspect of our services which is why we are one of the leading companies in terms of the speed and usability of our mobile platform."
Betinvest continues to set the benchmark for third party integration through its partnerships with industry leading providers such as MicroGaming, GoldenRace and EGT. Following its successful showcase at the inaugural ICE Africa in October and as it prepares to exhibit at SiGMA this month, the company is set to continue that trend across the African and European continents going forward. Kyrylenko stated: "We are a large international company who pride ourselves on our established experience and expertise in third-party integration which makes us fast and efficient in providing our clients with only the highest level of service. A key part of our integration which sets us apart is we also have our own products which we integrate into other platforms allowing us to see the integration process from both perspectives so even when entering a new market, we know what is required for both gaming providers and operators."
Betinvest will be exhibiting at Stand B46 at SiGMA (28-30 November, Malta Fairs & Conventions Centre, Ta' Qali). For more information on how Betinvest can help you discover hidden values in your customers at upcoming events, contact Valentyn Kyrylenko, v.kyrylenko@betinvest.com, +38 067 444 76 31.
Sportingtech expands into African market closing the deal with 9jawin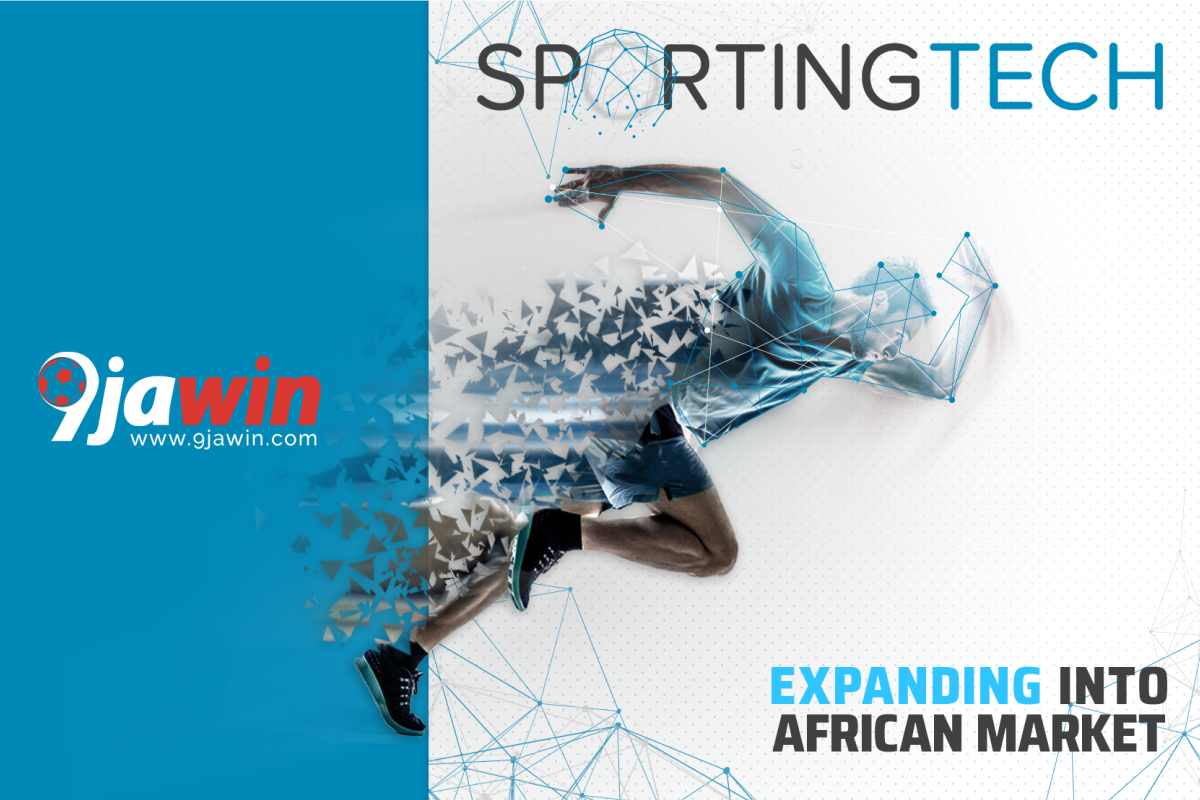 Reading Time:
2
minutes
Sportingtech, the gaming platform provider is about to expand its operations in the African market after closing the strategic deal with Nigerian brand 9jawin.
With its Pulse Platform and its powerful features, Sportingtech will help 9jawin achieve the objectives to become a gaming community to serve and support the well-established and passionate sports lovers in Nigeria.
Players in this territory will experience something brand new and innovative while providing them the opportunity to have the maximum level of entertainment, easier, faster and the best ways to bet.
With responsible gambling features implemented, a simple, fast and clean website, a variety of attractive promotions, 9jawin will provide its players with more fun than ever before.
Elvis Džombić, Head of Business Development at Sportingtech, expressed:
"We are extremely happy to support the promising projects like 9jawin in achieving their goals to become the leaders in Nigerian and later, in the African market. This is a great opportunity for us to showcase the power of our Pulse platform, both online and in retail. Entering the Nigerian market is a huge milestone. Our team is very dedicated to providing the best possible service and we will improve even more over time. The excellent platform in combination with highly skilled professionals guarantees success for our customers".
Adekunle Adeniji, 9jawin CEO & Founder said:
"After years of almost unchallenged dominance of some sports betting companies In Nigeria, the industry needs a new Leader. We describe ourselves as a tech company. Why? Because we are innovators, our plan is to give the players the opportunity to have the right platform, easier and best way to bet. We'll create the right tools for our agents. We have no interest in huge profits, therefore, we will create a room for different types of bonuses and very good commission to our agents. We will not encourage compulsive gambling. That's why we have a feature that lets a player decide the amount he plans to spend every month. A simple, fast and clean website, easy to use features. A lower entry fee for bets and sign up bonus are part of the plans to make your betting experience more fun with us".
About 9jawin:
9jawin was founded in 2018 by Adekunle Adeniji, a seasoned Gaming professional with more than 8 years of experience in the Nigeria gaming scene. 9jawin plans to operate from the Lagos, the country's economic powerhouse. The company plans to spread rapidly both online and offline to the whole 36 states of the federation within 24 months after launch.  Email: info@9jawin.com
About Sportingtech:
Sportingtech is online and retail gaming and betting platform provider. Founded in 2017, it gathers a team with more than 10 years of experience in the gaming industry. Based in Malta, with operational offices in Portugal and Curacao, the company thrives to develop ground-breaking solutions for the Operators.