Century Casinos Success with Casino Licenses in Poland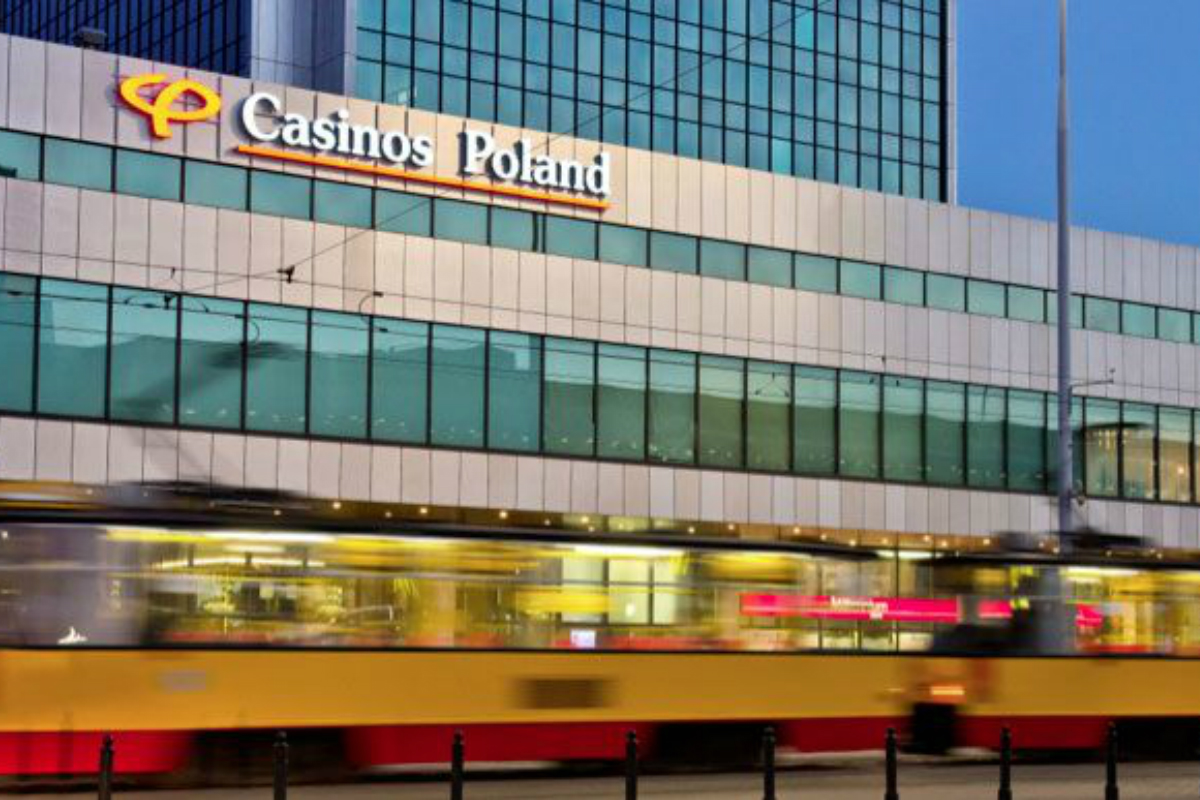 Reading Time:
2
minutes
Century Casinos, Inc. announced  that its 66.6%-owned Polish subsidiary Casinos Poland Ltd. now holds a total of eight casino licenses in Poland, as compared to seven a year ago.
After a rather turbulent few quarters where the official process for the award of casino licenses came under criticism especially for its late timing, which resulted in several casino closings throughout Poland, lost gaming tax revenue for the government and additional costs and expenses for the operators, Casinos Poland has been awarded a total of eight casino licenses in the following markets: Warsaw (3), Wroclaw (1), Katowice (1), Bielsko-Biala (1), Krakow (1) and Lodz (1). Five casinos are already in operation, the Krakow casino opens today and the third casino in Warsaw and the casino in Lodz will open next month.
"We are very pleased that the important licence tenders in Poland have now been completed and we will soon operate a total of eight casinos in Poland," stated Erwin Haitzmann and Peter Hoetzinger, co-chief executive officers of Century Casinos. "The Polish casino market continues to be robust and we look forward to generating solid and sustainable returns going forward."
About Century Casinos, Inc.:
Century Casinos, Inc. is an international casino entertainment company that operates worldwide. The Company owns and operates Century Casino & Hotels in Cripple Creek and Central City, Colorado, and in Edmonton, Alberta, Canada and the Century Casino in Calgary and in St. Albert, Alberta, Canada and in Bath, England. Through its Austrian subsidiary, Century Resorts Management GmbH, formerly Century Casinos Europe GmbH ('CRM'), the Company holds a 66.6% ownership interest in Casinos Poland Ltd., the owner and operator of six casinos in Poland. The Company, through CRM, also holds 75% ownership interests in both CDR, which operates in the north metropolitan area of Calgary, Alberta, Canada, and Century Bets! Inc., which operates the pari-mutuel off-track horse betting network in southern Alberta, Canada. The Company, through CRM holds a 51% ownership interest in Golden, a company that manages a hotel and international entertainment and gaming club in Vietnam. The Company operates 13 ship-based casinos with four cruise ship owners. The Company, through CRM, also owns a 7.5% interest in, and provides consulting services to, Mendoza Central Entretenimientos S.A., a company that provides gaming-related services to Casino de Mendoza in Mendoza, Argentina. The Company is also developing Century Mile Racetrack and Casino in Edmonton, Alberta, Canada. The Company continues to pursue other international projects in various stages of development.
EEGS 2018 – intense two-day industry enlightenment with key topics from the world of gaming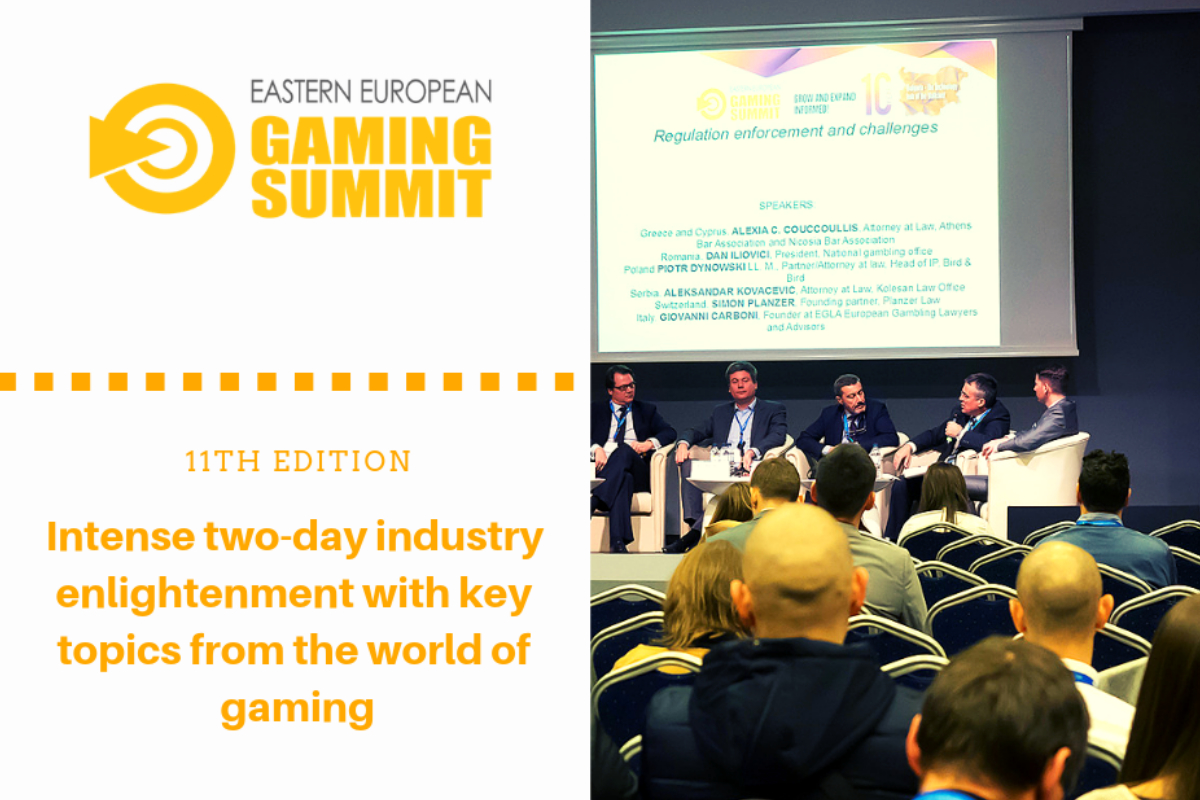 Reading Time:
2
minutes
On Tuesday, 20th November more than 40 distinguished panellists and speakers, who are part of the world's biggest gaming manufacturers, operators and consulting companies will bring two days of high-level content, focusing strongly on gaming business innovation.
The conference once again promises an intense two-day industry enlightenment with various topics, starting with important regulatory updates from the European jurisdictions, going through the most talked about technology developments, marketing know-how, future opportunities and other essential themes of 2018. Poland, Romania, Bulgaria are the jurisdictions on focus from the Eastern European region. The Regulatory panel will also cover the updates from Germany, Switzerland & Malta.
The topic of the risks and solutions, provided by the Blockchain technology for the gaming industry, is going to be discussed on the first day. Vital topic from the gaming industry nowadays – Mergers and acquisitions and restructuring is also part of the agenda. What are the drivers for M&A – new tax regimes or technological innovations will be made clear by Dr. James Scicluna from WH Partners. Taxes and regulatory trends, CSR and responsible gaming will follow on the second day. A proper final to the conference will be given with an IMGL Masterclass, themed "When gambling and games collide".
"Every time there's such an event or a conference, I get really excited about its attendance because I meet a lot of people, most of whom I share the same vision and mission with. Getting acquainted with crypto lawyers, entrepreneurs, marketing leaders, influencers, and analysts is really a privilege. We share the same goals, that is, mass crypto adoption, nonetheless our paths to that achievement diverge radically. Being in a gaming-related environment is even more challenging and interesting, as the emerging ideas and industry's growth are unparalleled" Oron Barber, one of the keynote speakers, promises to all EEGS participants.
Kostandina Zafirovska, BtoBet's CSO recommends EEGS 2018 because: "Undoubtedly EEGS serves its goal to keep all interested parties in the iGaming industry on track with the latest regulatory and technological developments in Eastern Europe. It also serves its purpose when it comes to consolidating business connections and establishing new potential partnerships."
"EEGS has established itself as one of the go-to conferences in Eastern Europe for gaming. It is well attended and seeks to present interesting and topical panels." says Jessica Maier, German Attorney, Melchers Law.
Keynote speakers of EEGS 2018 also include: Dr. Simon Planzer, Partner at Planzer Law, Dr. Joseph Borg, Partner at WH Partners, Ana-Maria Baciu, Partner at NNDKP, Angel Iribozov, Chairman of BTAMOGI, Tal Itzhak Ron, Chairman and CEO at Tal Ron, Drihem & Co. Law Firm, Amir Mikay, Co-founder of Trafficlightmedia, Nicc Lewis, President of Expozive Holdings, Vanya Ilieva, VP Marketing at FXTP Sofia and many more.
The future of gaming industry according to most of the conference panellists is the convergence between technology and gambling service. This fusion will bring challenges and opportunities in several aspects such as regulation, responsible gambling, competition and responsible innovation. Crypto gambling is seen as the next big thing and the professionalization of eSports and increased introduction of AI in gaming software will dominate the business, say all the experts.
The 11th edition of EEGS will be completely synchronized with the main struggle of the organizers – to keep the audience of EEGS up-to-date with all the valuable and important information in the gaming industry that is characterized by a constantly increasing need for companies to innovate.
BtoBet's CSO to address Artificial Intelligence in Sofia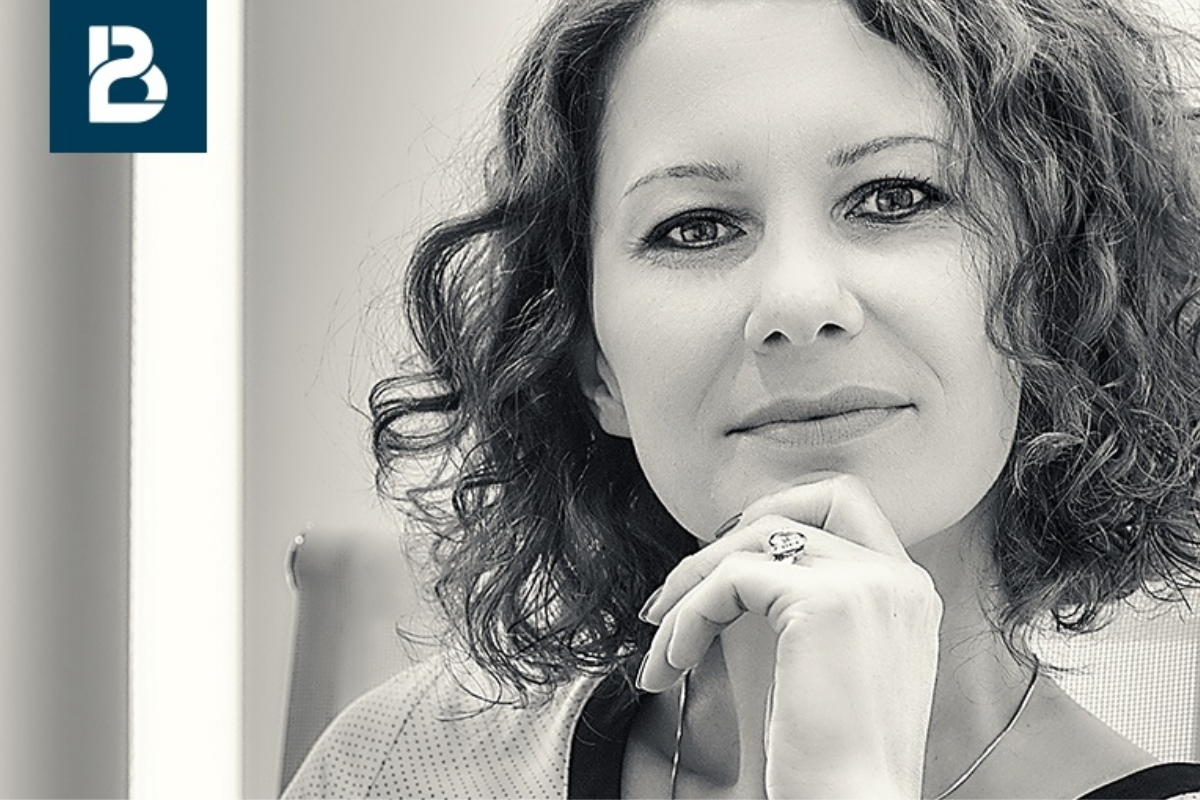 Reading Time:
2
minutes
Kostandina Zafirovska, BtoBet's CSO, will be travelling to Sofia to attend this month's Eastern European Gaming Summit that will take place from the 20th till the 21st November at the Inter Expo Center. Zafirovska will be addressing a panel focusing on Artificial Intelligence with a particular interest to the iGaming industry, discussing how this form of disruptive technology can be beneficial from player retention and reactivation, to content preferences.
The panel will also be focusing on how AI should be considered as a tool that not only assists and takes a lot of burden off the operators' shoulders in terms of the day to day activities, but also provides the player with a more holistic gambling experience. All this whilst at the same time putting in place a system of checks and balances for both the operator and the player.
The panel will further explain that even though Artificial Intelligence as a concept has been around for years, businesses – even within the iGaming industry itself – are still scrambling to truly understand the technology and how to best apply it in their activities.
About BtoBet:
BtoBet is a multinational company and is part of a group with 20 years of experience in software development in IT, finance, telecommunication, e-commerce and banking, strongly committed to technology and widely investing in technology research and development. The experience gained in these advanced environments, allows BtoBet to be visionary in the iGaming and Sports betting industry with a deep understanding of the requirements of the market, catching changing trends and anticipating bookmakers' and operators' needs. BtoBet is a true partner in technology, offering a standalone platform and services for the iGaming and Sports Betting industry. It counts on a very talented, continuously trained development team and day to day management support to clients. BtoBet allows licensees to be unique in the market, by giving them the opportunity to completely personalise their offers for Sports betting and iGaming business, online mobile and retail. BtoBet has technical branches with large ever-growing teams of developers in Skopje, Ohrid, Bitola, Belgrade, Nish, Tirana, and Rome. Malta hosts the commercial and marketing centre. Visit our site on: www.btobet.com
Belarus proposes anti-money-laundering amendments in gambling law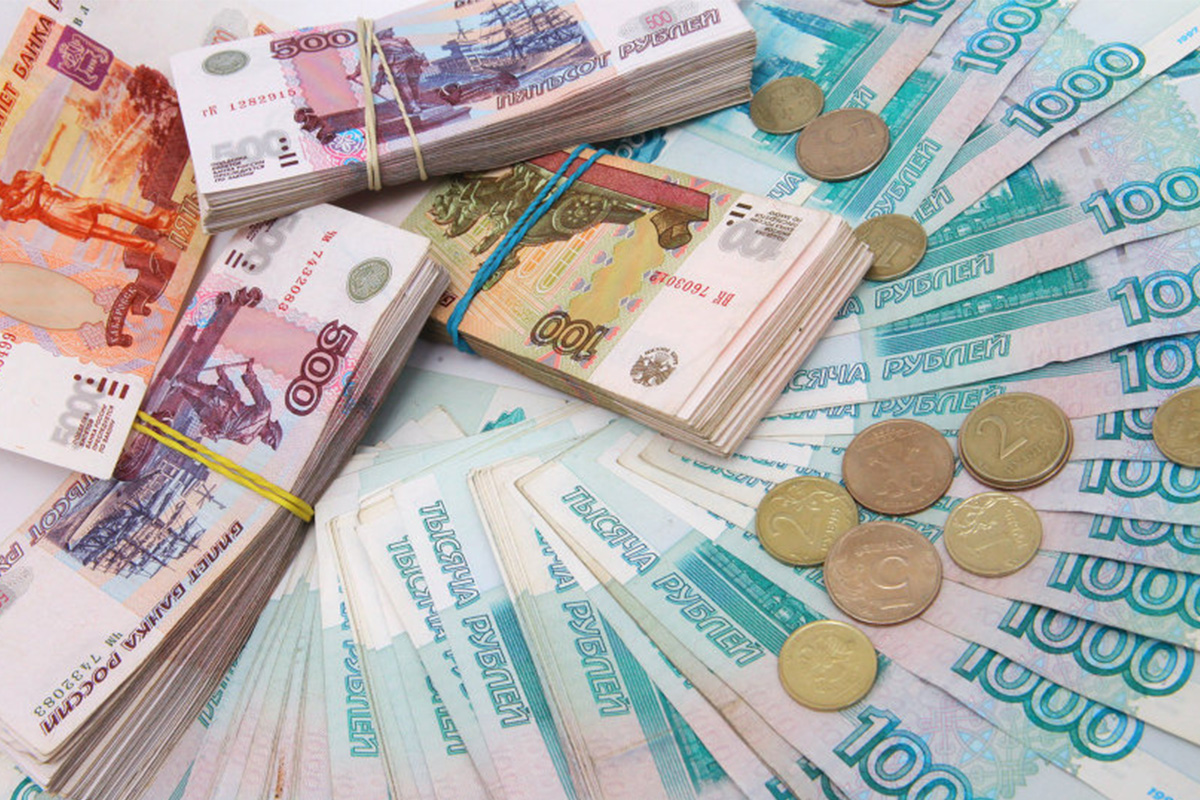 Reading Time:
1
minute
Tax and Duties Ministry of Belarus has prepared a new draft legislation to amend the existing gambling law in the country. The draft has been submitted for public discussion and approval.
The document is mainly aimed at preventing the intentional or unintentional involvement of gambling operators in the activities of money laundering, terrorist financing and the proliferation of weapons of mass destruction.
Taking into account legalisation of online casinos in Belarus starting from April 2019, the draft resolution expands and clarifies the list of criteria for identifying suspicious financial transactions. These include depositing a financial transaction by a participant for three months or more in a gaming account without actual participation in gambling, as well as incompatibility of financial transactions with the sources and amounts of his income or the economic situation in the country.
The draft document also spells out internal control rules for the casino operators.